Creative Paper Crafts, Handmade Geometric Ornaments for Christmas Tree Decorating

Decorating Ideas

Holiday Decor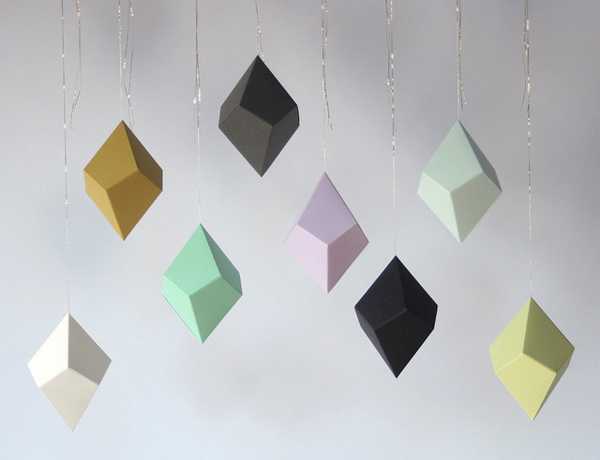 Geometric Christmas ornaments made of colorful craft paper
paper crafts for kids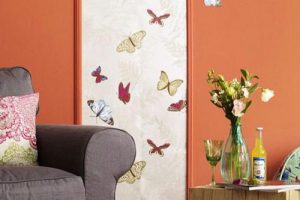 Paper crafts for kids and adults are a great way to spend quality time in a quiet atmosphere. Handmade Christmas decorations like Paper Polyhedra ornaments save money and give a personal touch to winter holiday decor. Soft pastels colors and fresh design make these paper crafts excellent accents and gifts. Geometry is one of the modern trends in decorating, and the geometric paper crafts offer an elegant way to add stylish details to festive holiday decor.
Soft pastels, white and black are pleasant and calming colors, perfect for elegant holiday decor. Geometric designs look very attractive. These little diamonds in pastel colors can give a fresh look to Christmas tree decorating and beautifully accentuate window or wall decor. Classy colors, combined with rich green tones of evergreen branches and elegant black -n-white decorating ideas look stunning and bright.
Handmade Christmas tree decorations and simple paper crafts are ideal for creating warm, unique, and casual holiday decor. Geometric designs add a modern vibe to Christmas decoration blending traditional paper crafts and fresh ideas with the simplicity of paper. DIY ornaments in polyhedron shapes are surprising and inspiring.
Recycling paper and making snowflakes, Christmas crafts for kids and adults
Quilled paper crafts, fabulous handmade Christmas decorations
Paper crafts for Christmas decoration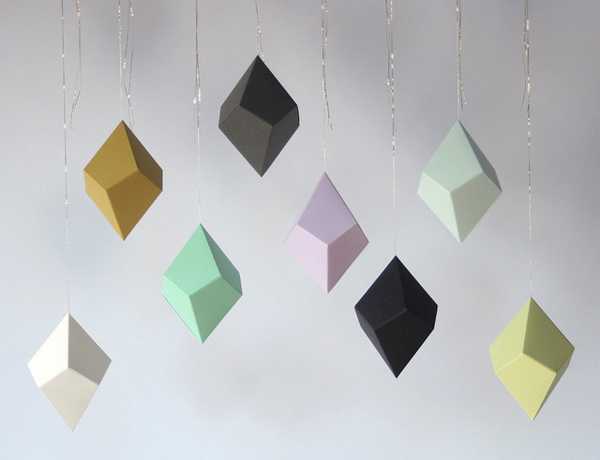 The DIY Christmas decorations and crafts create a gorgeous display of beautiful designs hanging on green branches. Paper crafts are fun. They enrich winter holiday decor ideas and make unique gifts. The handmade ornaments are perfect for decorating Christmas trees, chandeliers, and windows. They can beautifully adorn doorways, ceilings, and walls also.
Complex geometric forms are eye-catching. Colorful and impressive accents encourage to explore new ways of decorating and creating attractive ornaments to add something unusual and novel to interior decorating. Live Christmas trees look beautiful but a few weightless paper crafts can add cute and charming details to the natural look of green branches and create spectacular holiday trees.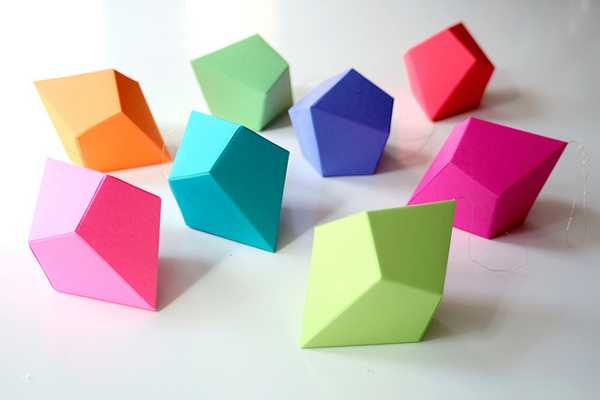 These DIY geometric ornaments can create a unique room. Bright or in soft pastel colors, the paper crafts create different themes. Black and white contrasting colors feel cheerful and energetic. Soft pastel color tones create a relaxing color palette for winter decoration. Mix them with a natural green color of Christmas tree branches and create the fabulous color combination for gorgeous home decor.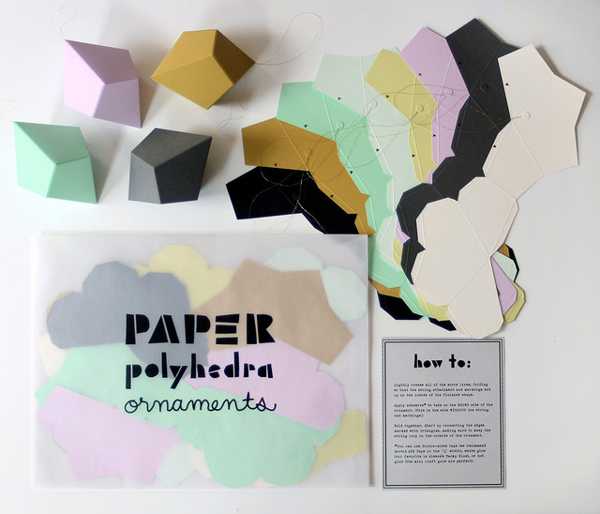 These beauties are from Field Guide Design, available from Etsy, www.etsy.com/shop/. You can buy or design small and large paper ornaments in polyhedron shapes for your interior decorating. Various colors, sizes, and textures will make these ornaments look even more original and creative. Perfect for Christmas tree decoration, the paper crafts in geometric shapes are versatile and stylish, suitable for kids room decorating and creating a playful atmosphere in living spaces.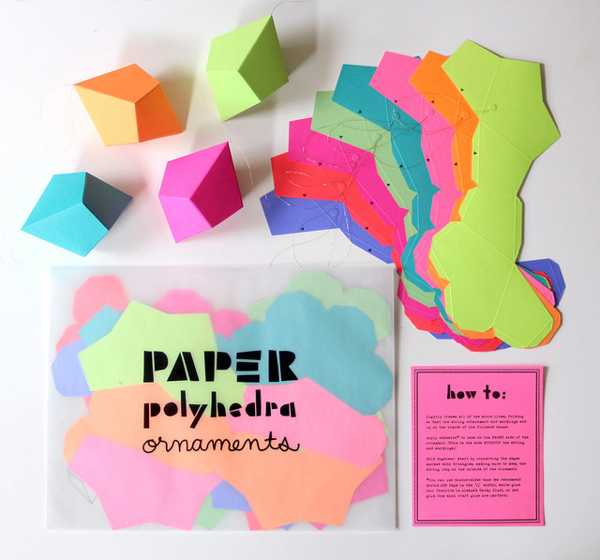 Creative Easter ideas offer many quick and easy techniques for spring eggs decoration. Instead of dyeing eggs, try decoupage turning Easter...
and enjoy free articles sent to your inbox