Stylish Metal Kitchen Countertop Ideas Giving Industrial Look to Modern Kitchens

Interior Design Ideas

Kitchen Ideas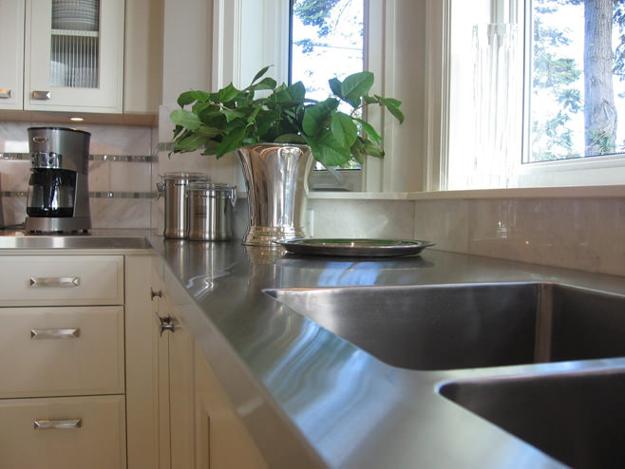 Stainless steel kitchen countertops and sinks, modern kitchen trends
kitchen trends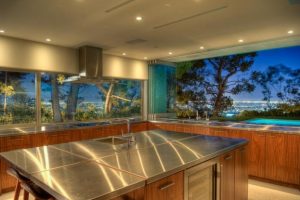 Metal alloys are wonderful kitchen countertop ideas which give a contemporary look to modern kitchens and create functional and beautiful work surfaces. Metal kitchen countertop designs are fabulous alternatives to traditional materials, like wood, granite or tiles. Lushome brings to light a collection of aluminum, zinc, stainless steel and copper surfaces giving fantastic inspirations for adding a chic touch of stylish industrial style to modern kitchens.
Traditional materials for kitchen countertops include granite, marble, Corian, wood, and laminates, but contemporary metal surfaces are the latest trends in kitchen design. Metal alloys provide you with beautiful, healthy, and long-lasting work surfaces that are practical and easy to clean.
Metal kitchen countertops are not just very attractive but functional and eco-friendly. Metal alloys have antibacterial qualities and offer the perfect materials for modern kitchens. Metal alloys are resistant to corrosion, durable and easy to match with all kitchen designs.
40 modern kitchen countertop ideas and design inspirations
Stainless steel kitchen countertops
Metal kitchen countertops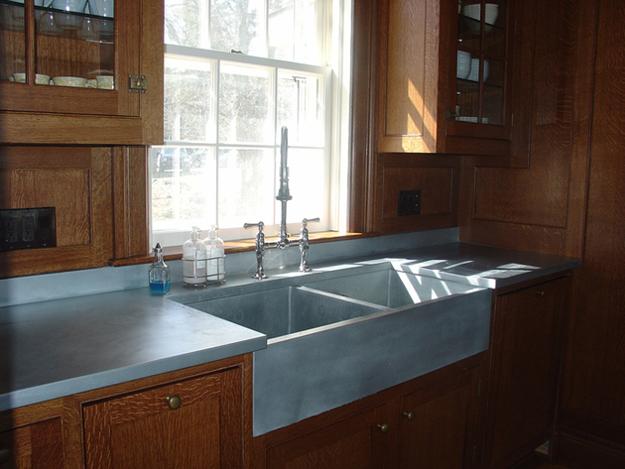 Both stainless steel and its warm and rustic counterpart, copper countertops are popular choices. Stainless steel countertop designs create terrific contemporary kitchen interiors with an industrial feel and a sleek, bright appeal. Warm copper countertops look expensive and unusual, bringing coziness and luxury into modern kitchens.
Aluminum and zinc kitchen counter tops allow designing functional, unique, and beautiful kitchen interiors with nice sleek lines and gorgeous surfaces. Zinc countertops give warm character to kitchen interiors. The color of zinc is akin to pewter, versatile and elegant.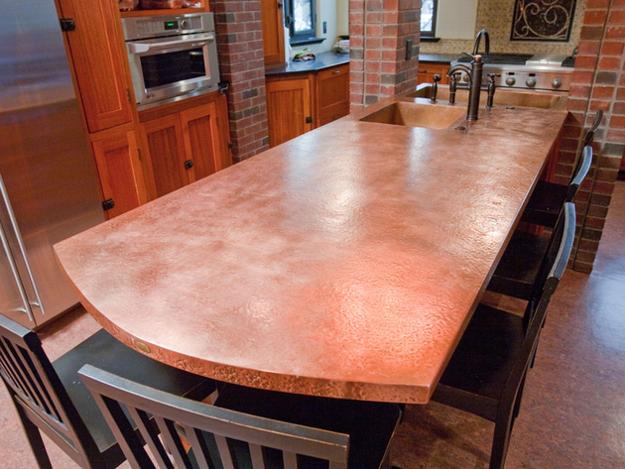 Metal kitchen tops are distinctive and contemporary. Metal accents, lighting fixtures, appliances, and metal kitchen counters work very well together and blend beautifully with all other traditional and modern materials. Metal alloys are versatile materials making it easy to decorate vintage and contemporary kitchens.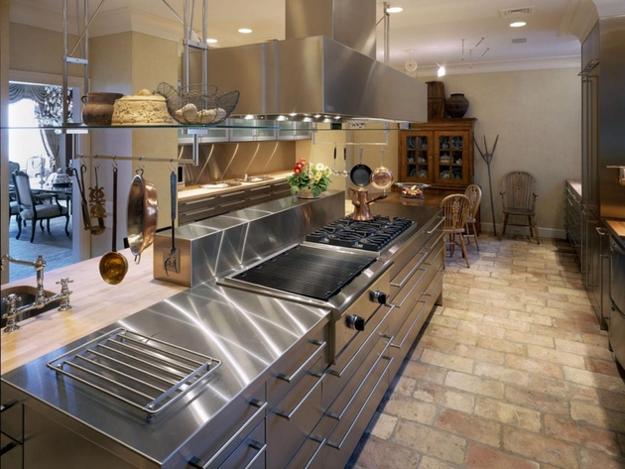 For those who prefer a refined, but rustic finish, a clear coat of protective film can create beautiful, smooth and lovely metal surfaces. For those who like polished metal surfaces, a lustrous finish of polished metal countertop surfaces is an ideal for bringing luxurious shine into the kitchen design.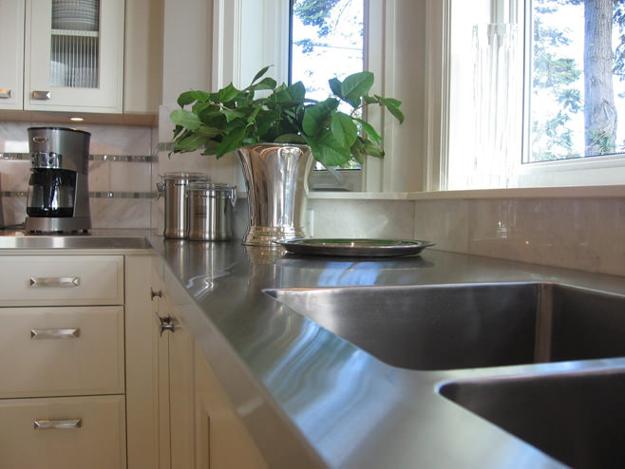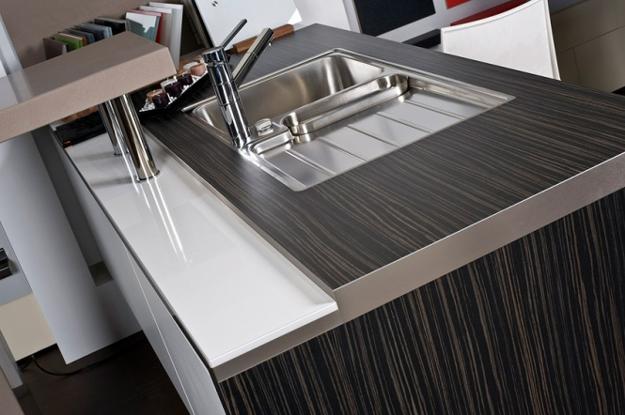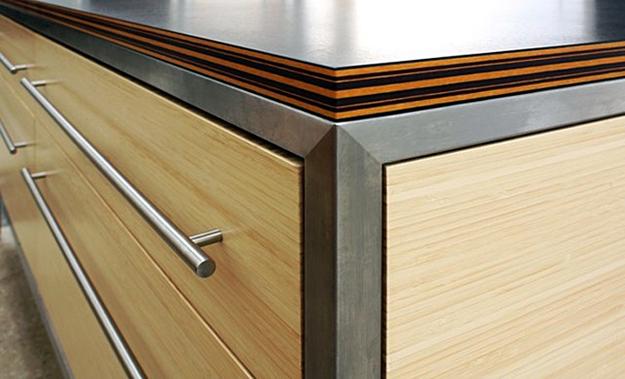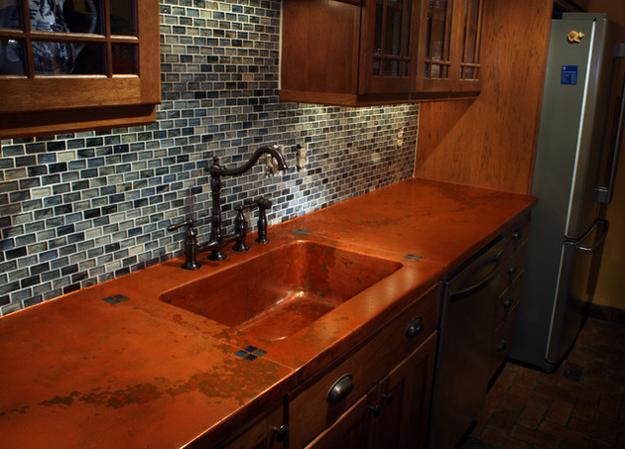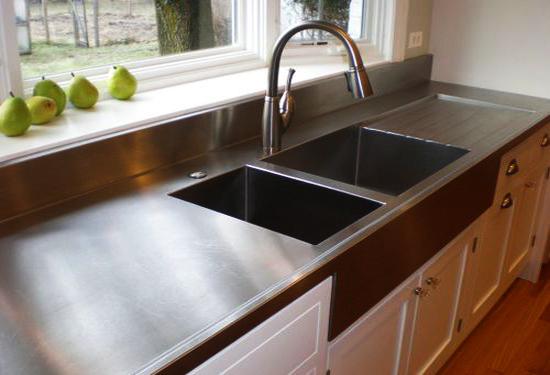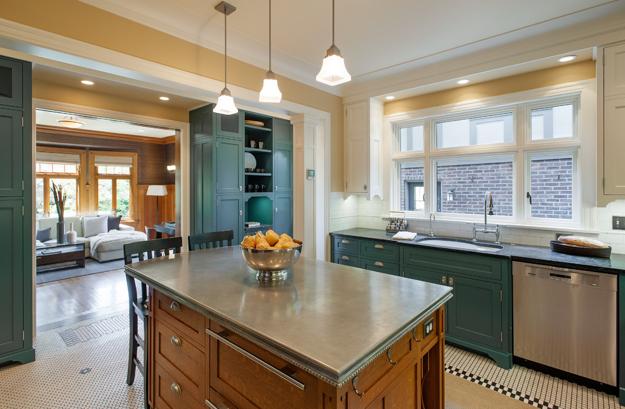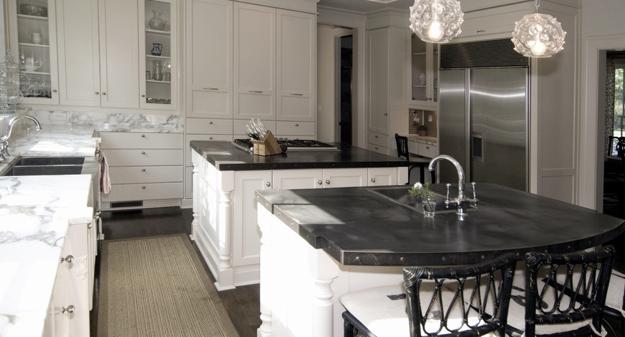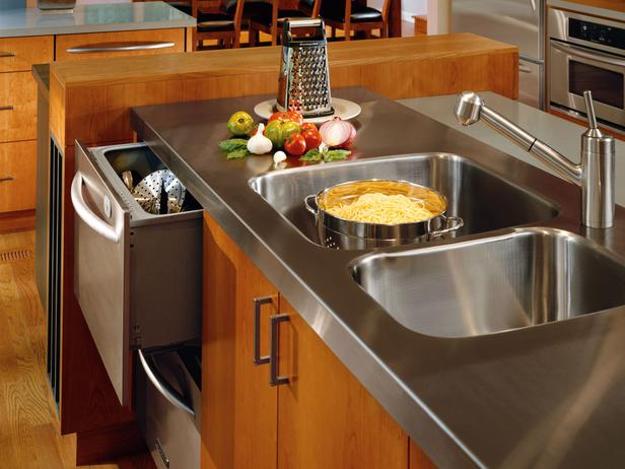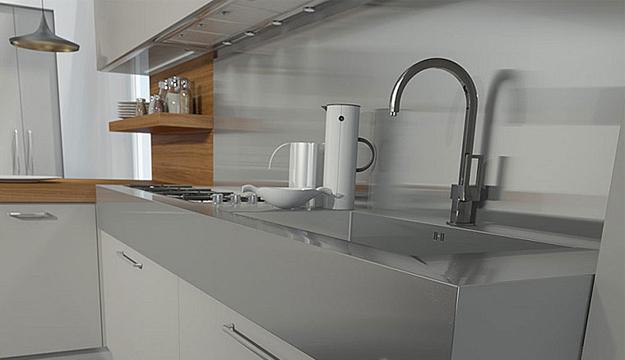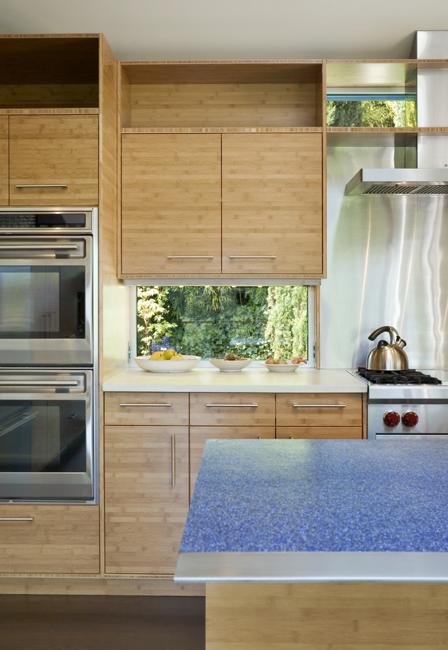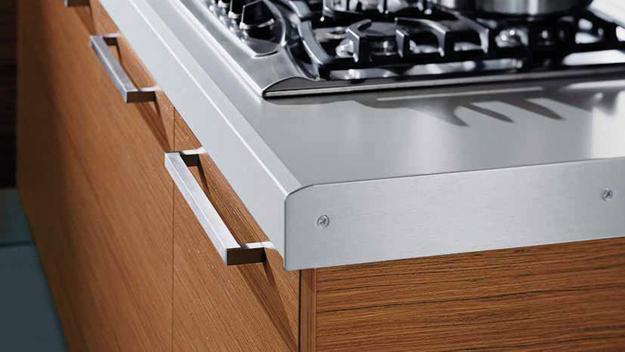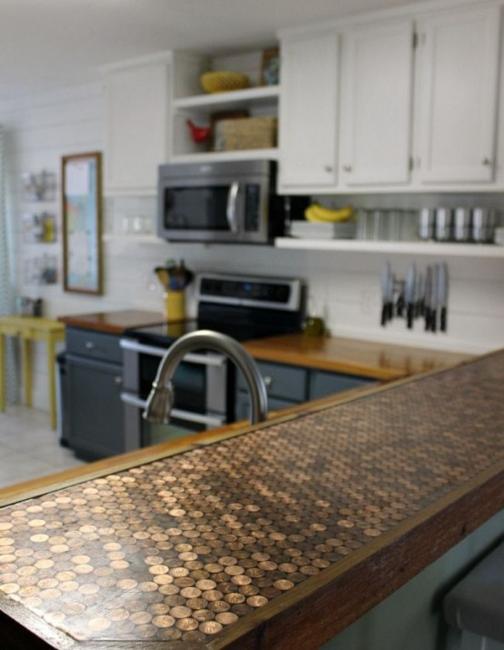 More from interior design styles

Modern house design in Japanese style celebrates the functionality and elegance of minimalism. Airy, bright rooms look inviting and comfortable. Natural...
and enjoy free articles sent to your inbox