100 Plus 25 Contemporary Kitchen Design Ideas, Stainless Steel Kitchen Countertop

Interior Design Ideas

Kitchen Ideas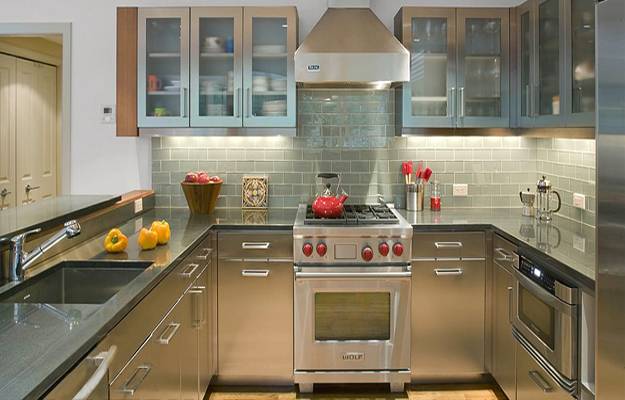 Contemporary kitchen design with stainless steel countertops and glass cabinets doors
kitchen islands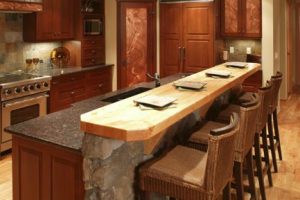 Stainless steel kitchen countertop ideas are stylish and popular. Lushome increases its collection of contemporary kitchen design ideas with photographs of modern kitchens that demonstrate the elegance of stainless steel kitchen countertop ideas.
Stainless steel countertop design is fresh and practical. Modern kitchens with a stainless steel countertop have an industrial vibe and look contemporary, bright and unique. Stainless steel countertop ideas offer various designs, shapes and styles for kitchen islands and cabinets.
Stainless steel kitchen countertop ideas are versatile and perfect for many modern kitchens that blend traditional and novel elements. Stainless steel countertops are virtually indestructible, elegant, convenient and very practical. Durable and modern, these kitchen countertop ideas can please any cook.
75 plus 25 contemporary kitchen design ideas, red kitchen cabinets and island designs
Stainless steel countertop ideas for modern kitchens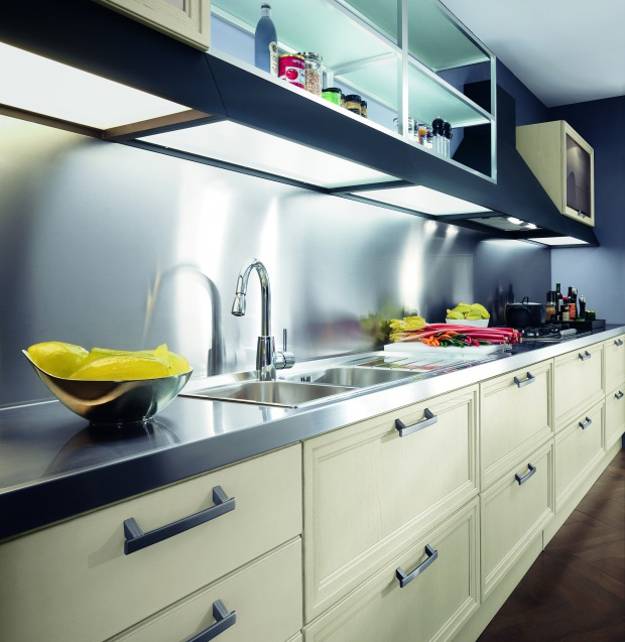 Stainless steel kitchen countertops are great ideas for kitchen remodeling  and new kitchen design. Stainless steel fits with any kitchen furniture, appliances and kitchen colors, from black and white kitchens cabinets to colorful contemporary hues, creating contemporary kitchen design with an industrial feel.
Stainless steel countertops look great with glass and ceramic, wood, stone and concrete. Stainless steel kitchen countertop design can be combined with wall tiles and stainless steel backsplash designs.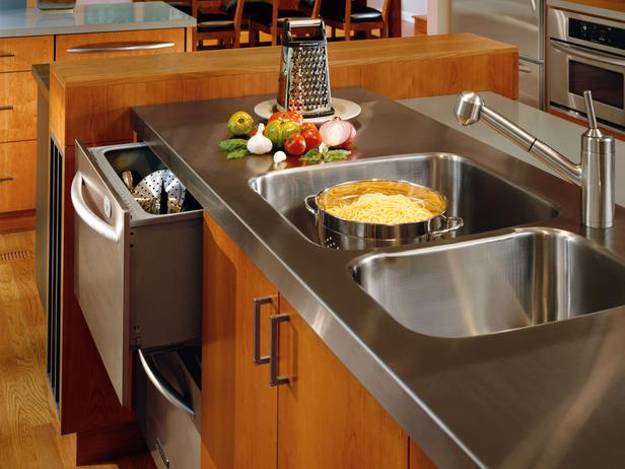 Stainless steel contains chromium, which makes kitchen countertops resistant to moisture, rust and corrosion. Stainless steel is nonporous and does not harbor bacterias. Stainless steel countertop ideas are great for large and small family kitchen design. This material allows to keep modern kitchens clean and beautiful.
Modern kitchen countertop materials, modern kitchen design trends
Metal tiles for modern kitchen backsplash designs
Stainless steel kitchen countertop designs are durable, attractive and hygienic. Traditional or contemporary kitchen design with stainless steel countertops look unique and bright. Modern kitchens with stainless steel countertops, kitchen islands and bar tables or wall shelves with a stainless steel layer are fantastic solutions for modern kitchens.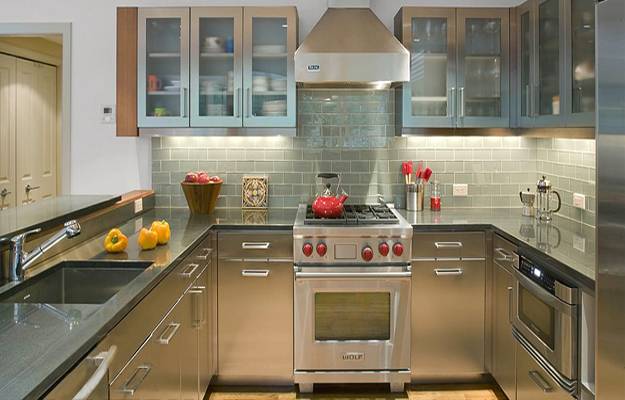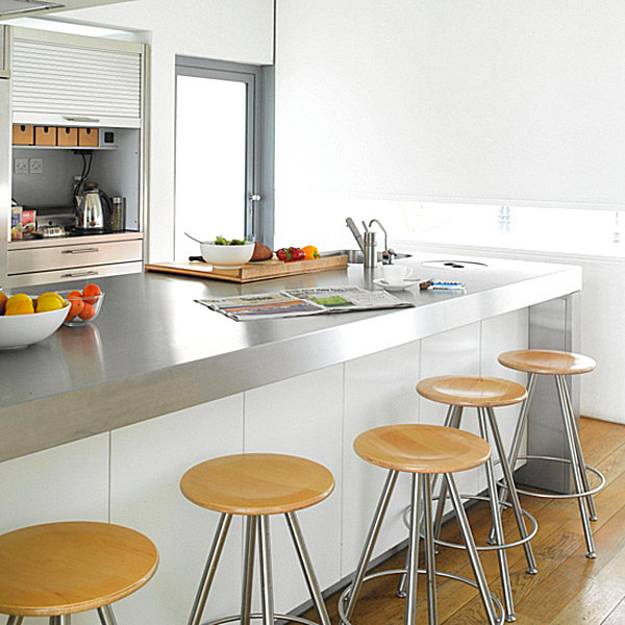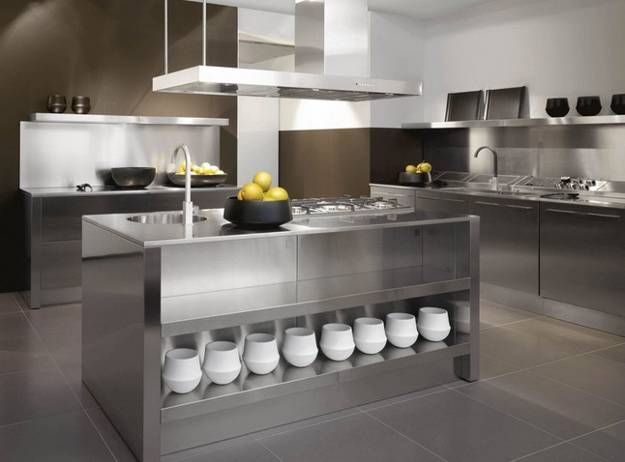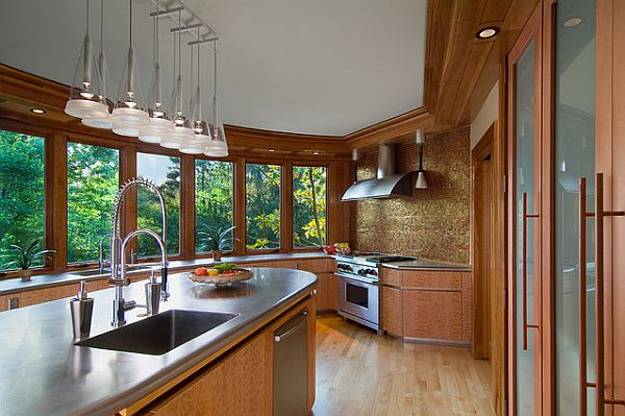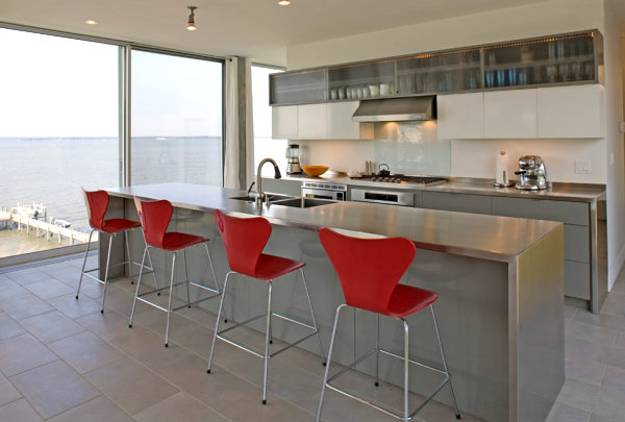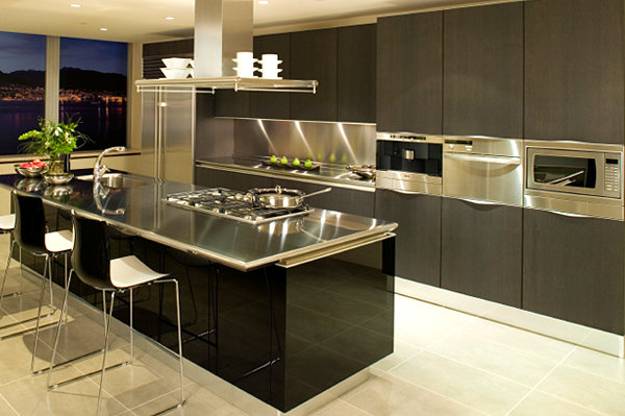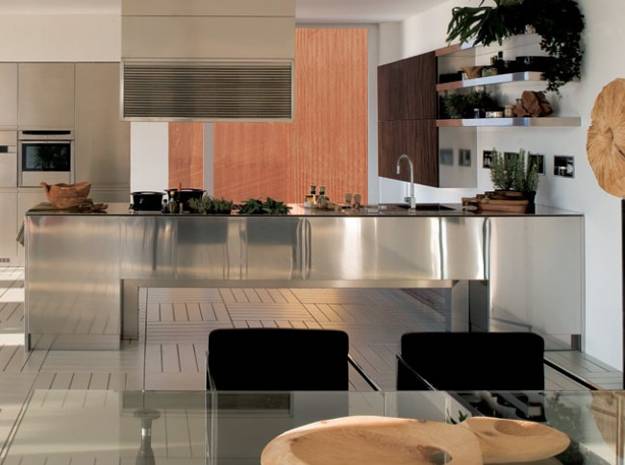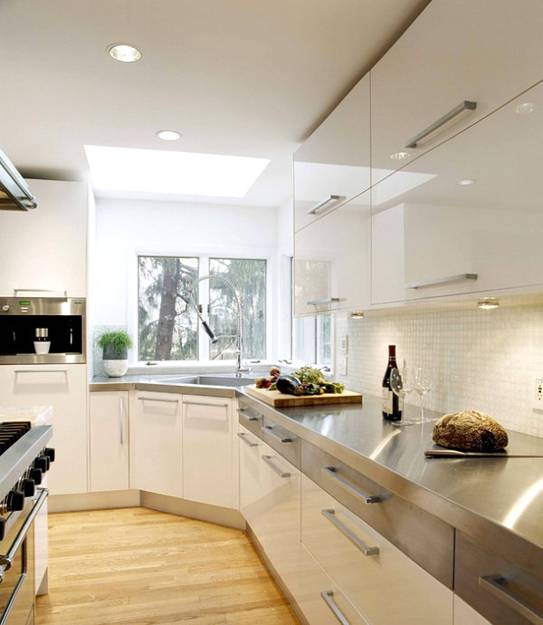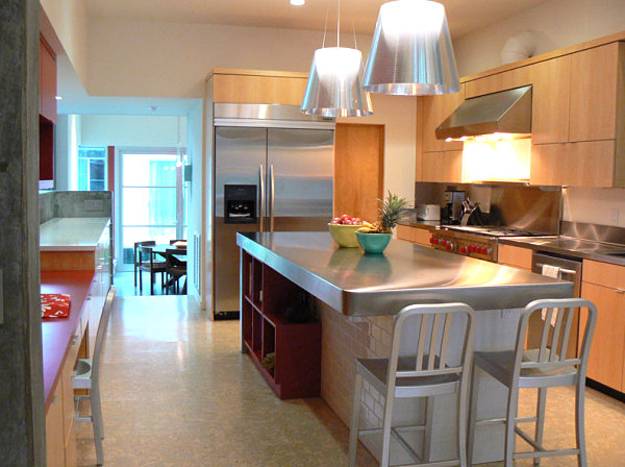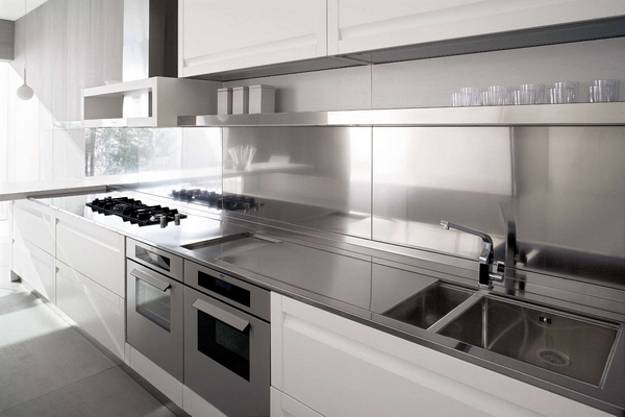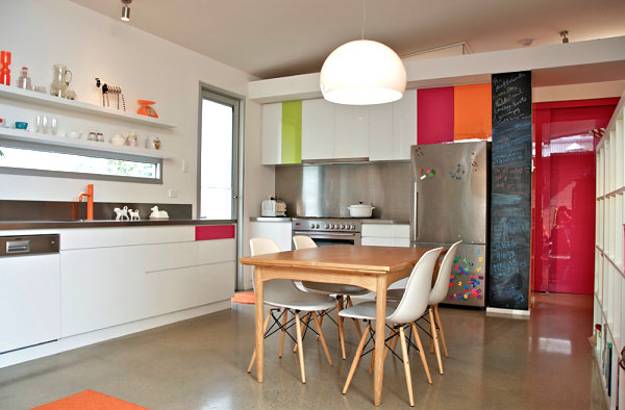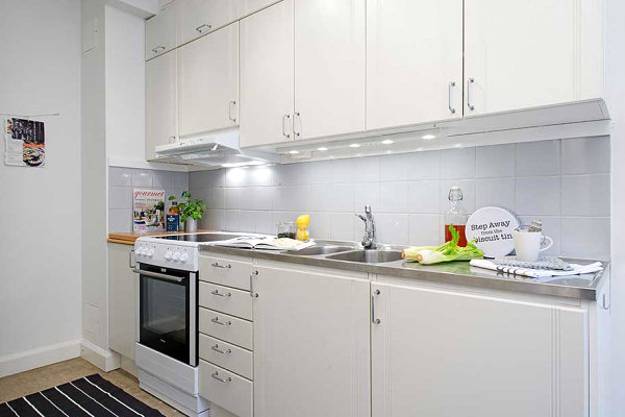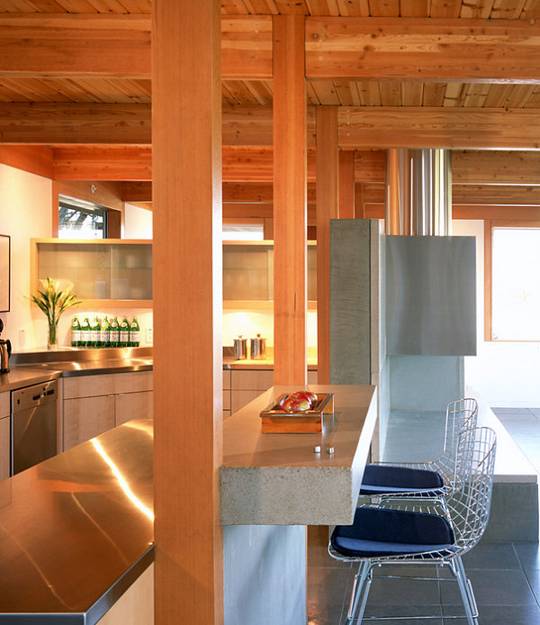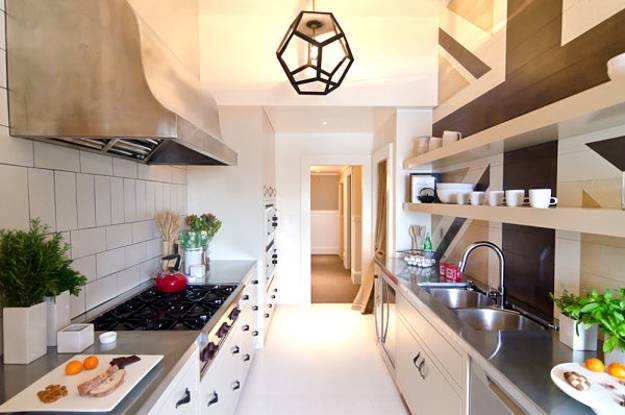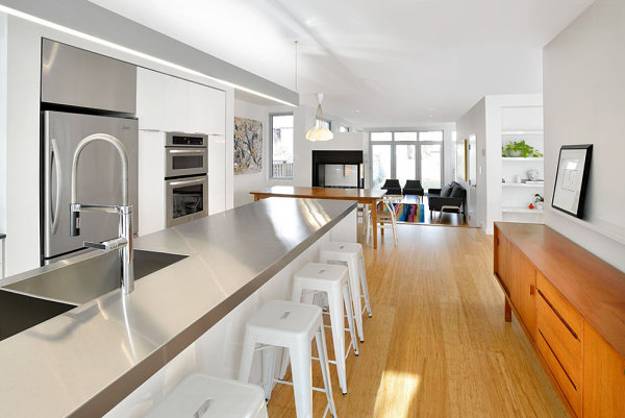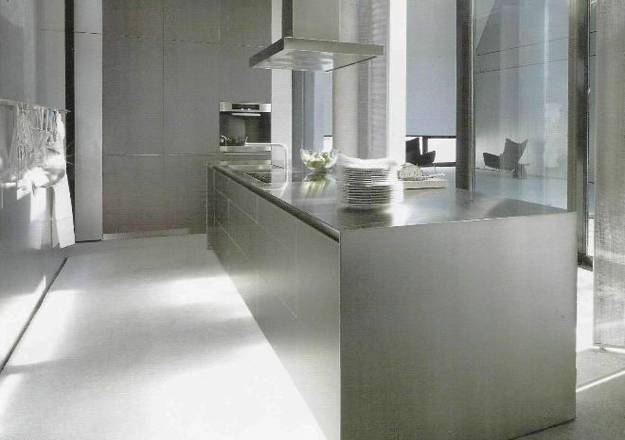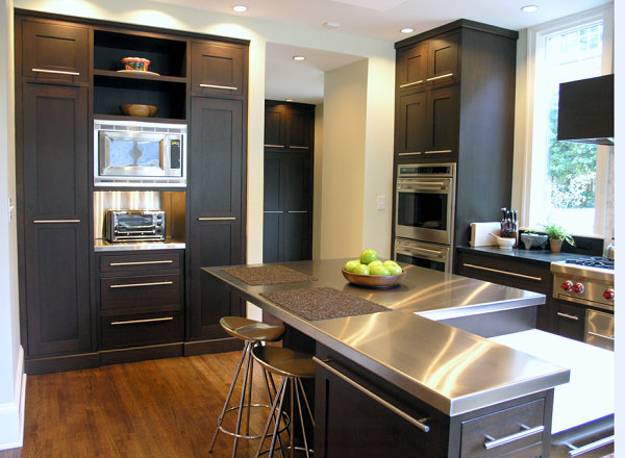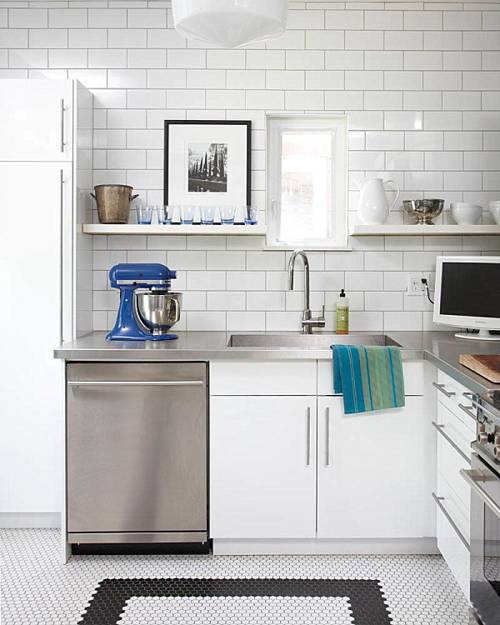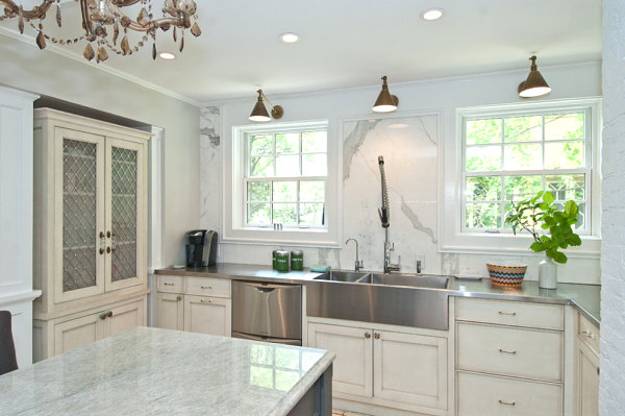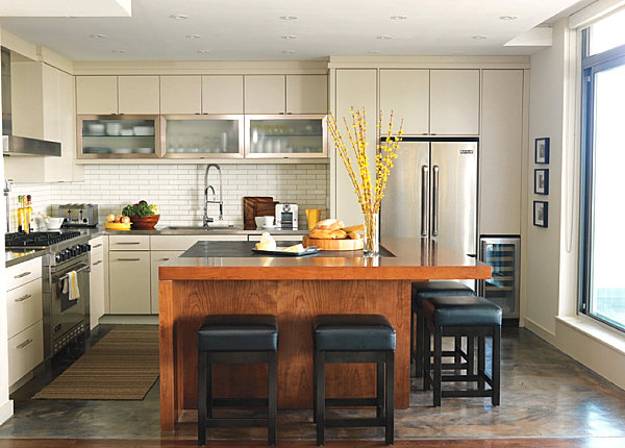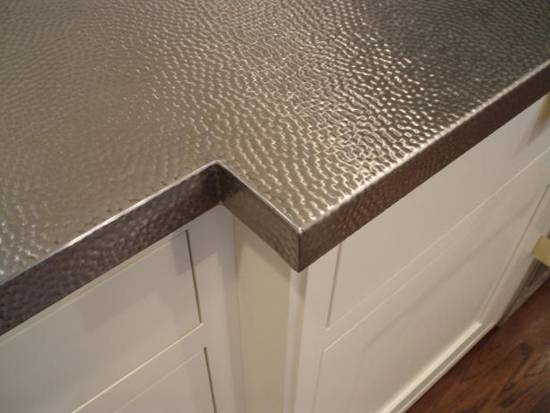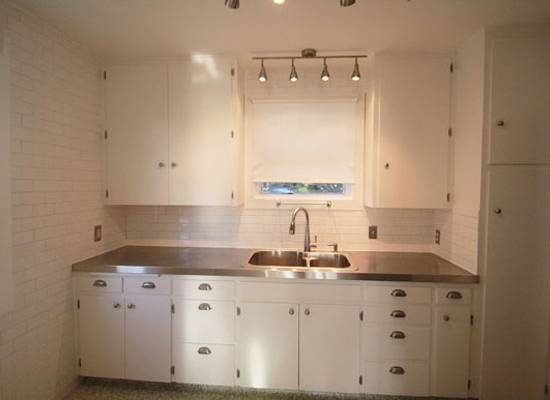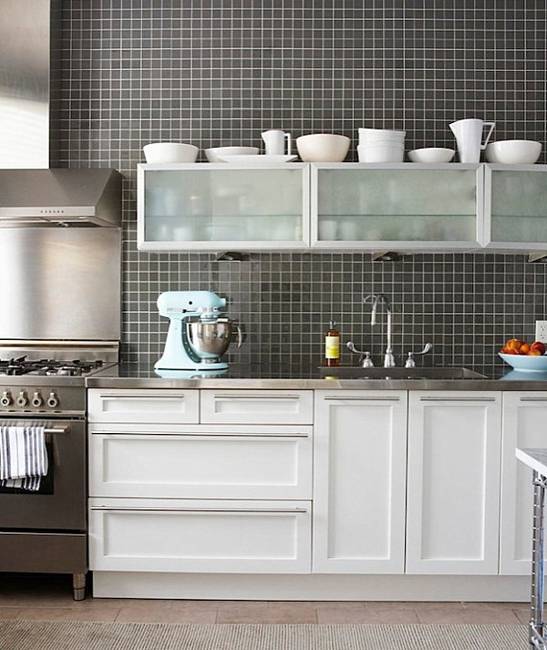 Warm metal accents are easy to incorporate into modern kitchen designs. Metal lamps, hardware, metal tiles, elements of kitchen designs will...
and enjoy free articles sent to your inbox