75 Plus 25 Contemporary Kitchen Design Ideas, Red Kitchen Cabinets and Island Designs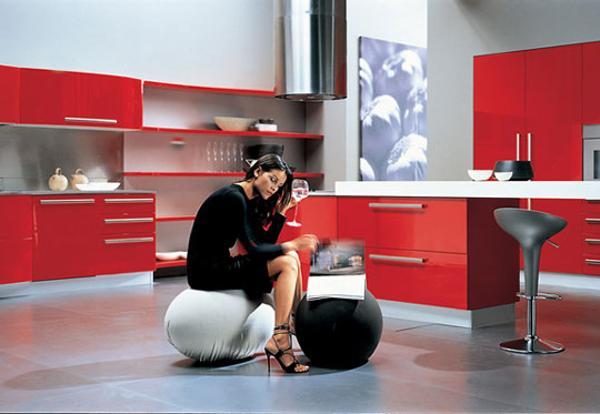 contemporary kitchen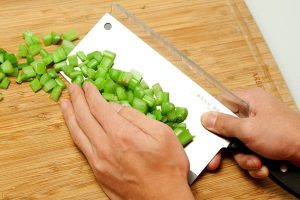 Spacious contemporary kitchen interiors can be designed with any color, from crispy white to black or bright red. Kitchen cabinets and islands in bright red color make a statement and give interest to elegant, simple and sleek forms creating bold contemporary kitchen design.
Bright red kitchen cabinets, islands designs, dining furniture, red kitchen decor accessories and tableware are wonderful ways to create spectacular kitchen interiors. Lushome shares a collection of contemporary kitchen design ideas that show how to incorporate red cabinets or island designs into kitchen interiors and make a bold statement.
Red kitchen cabinets are cheerful, festive, energizing and exciting, especially great for open contemporary kitchen interiors. Red color is a hot and romantic, powerful and passionate color. Contemporary kitchen cabinets, islands designs and dining furniture pieces are turned into centerpieces for kitchen design with red color.
75 contemporary kitchen designs ideas, 25 red cabinets for small kitchens
Red kitchen cabinets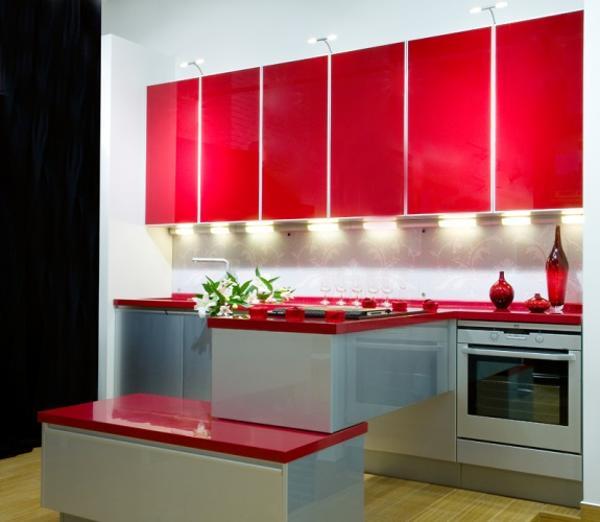 Red kitchen cabinets, island designs or dining furniture items in red color do not disappear but create a loud design statement, while filling kitchen interiors with energy and joy. Red color helps blend contemporary kitchen design with warm and familiar feel of kitchen interiors in retro styles, offering cheerful and creative modern kitchen ideas.
Stainless steel appliances and cabinet hardware, glass and steel details look fabulous with red kitchen cabinets, chromed bar stools, contemporary lighting fixtures and kitchen island designs. Red kitchen cabinets in contemporary style create stunning combinations with any kitchen decor and create impressive kitchen interiors.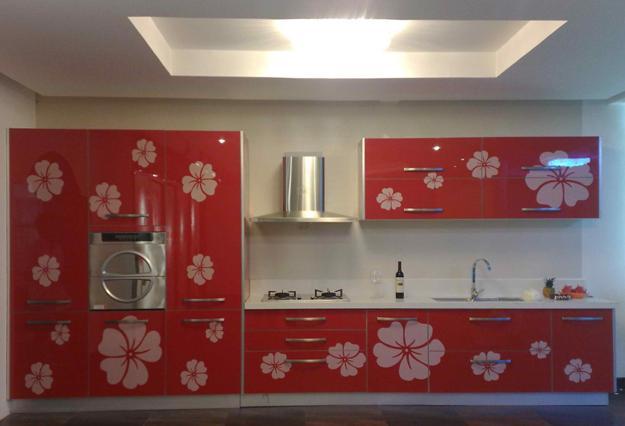 Red cabinets may not be for everyone, because they are bright and unusual. They brighten up kitchen colors and contemporary furniture design, they capture all your attention and add unique character to kitchen interiors.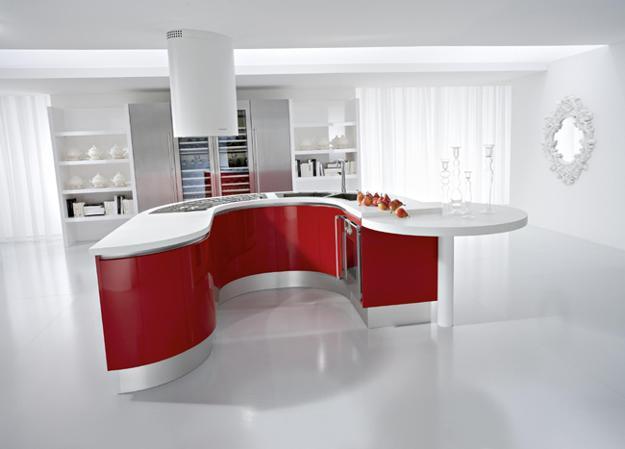 Open contemporary kitchen design ideas that include red cabinets, island designs, dining furniture, red tableware and kitchen accessories, are great for all who appreciate striking, original and unique kitchen interiors that is always in style.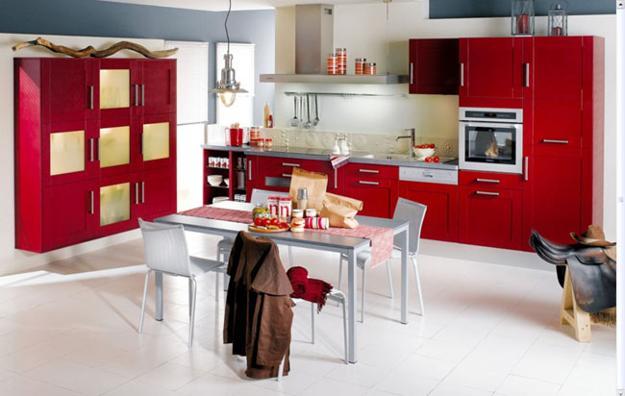 Red kitchen design ideas and contemporary style are for people that want to connect functionality with bright and surprising look, bringing fun into sleek shapes of contemporary furniture by adding red color. Red kitchen cabinets make a striking, unforgettable statement. This hot color is ideal for all who are celebrating originality.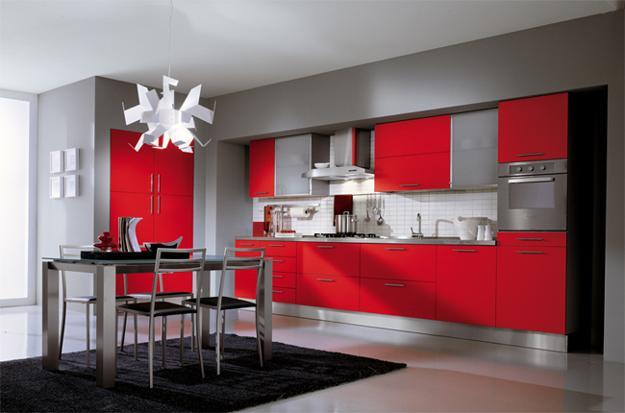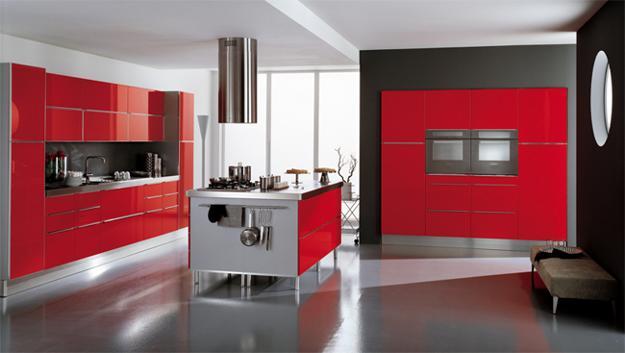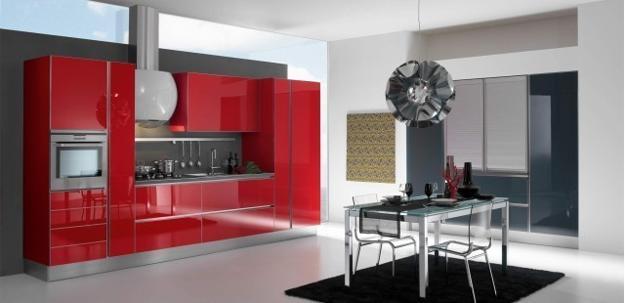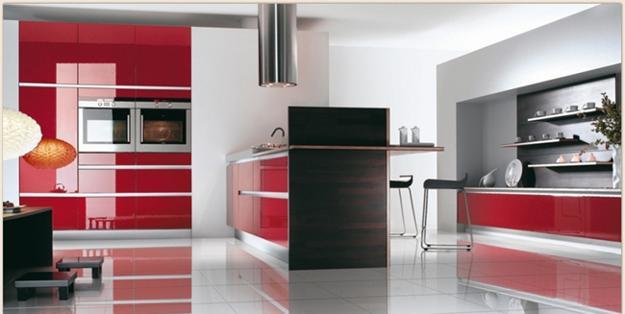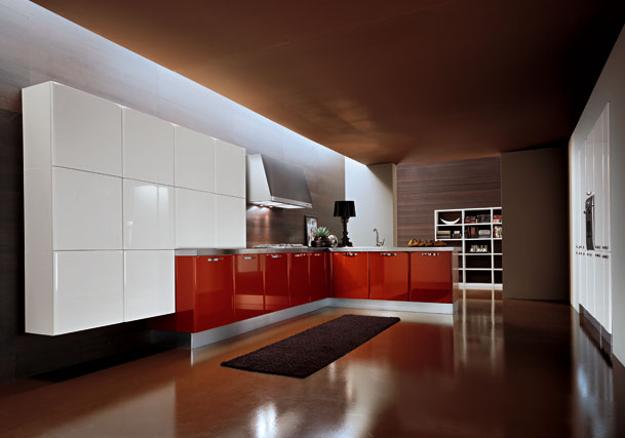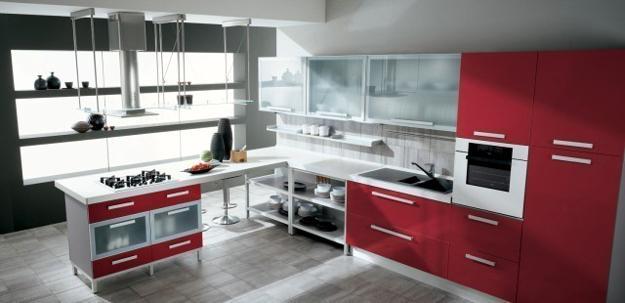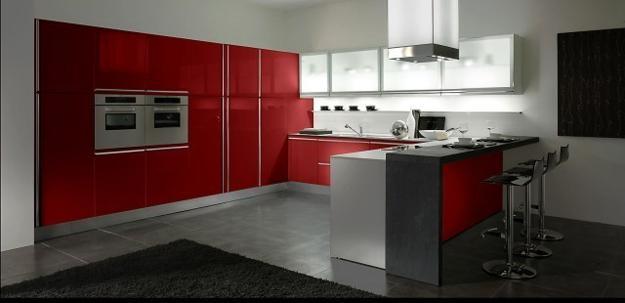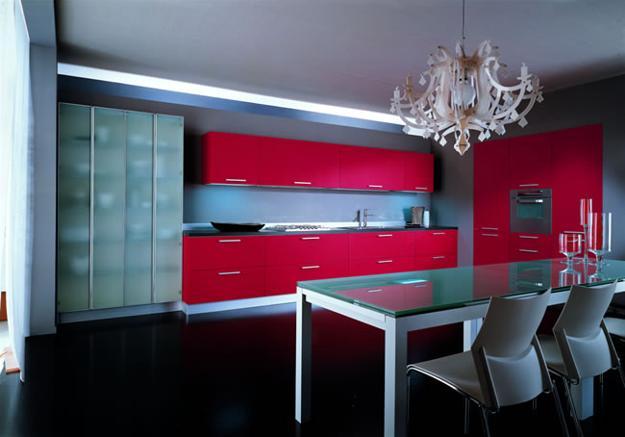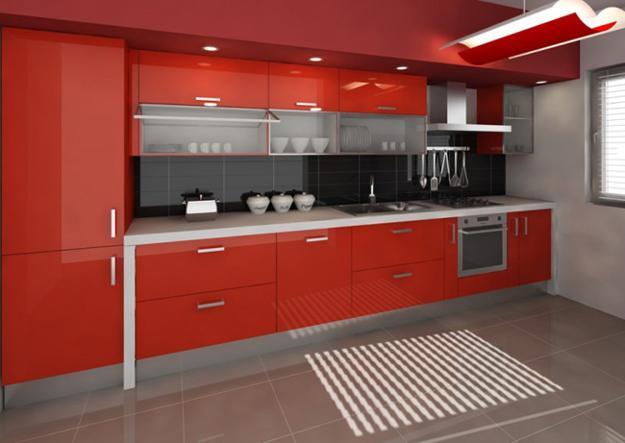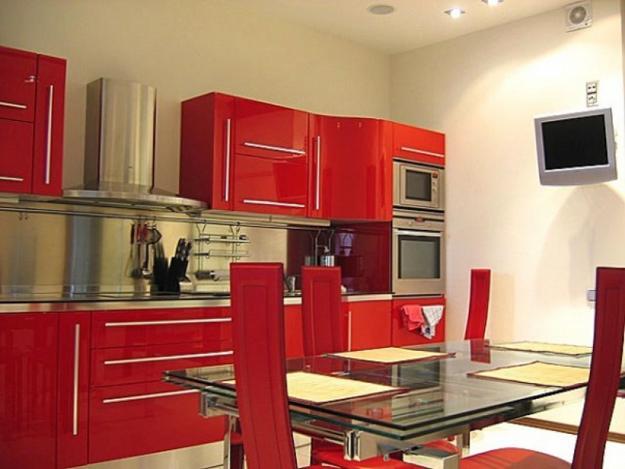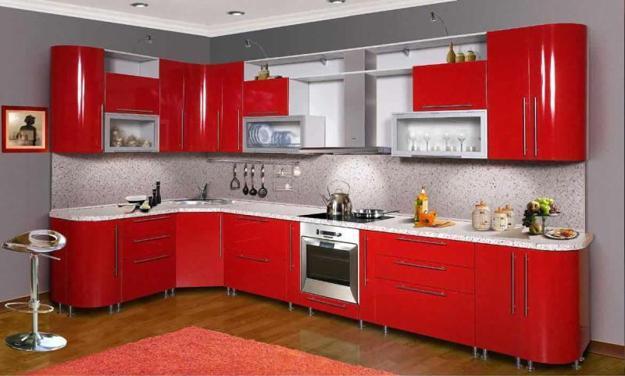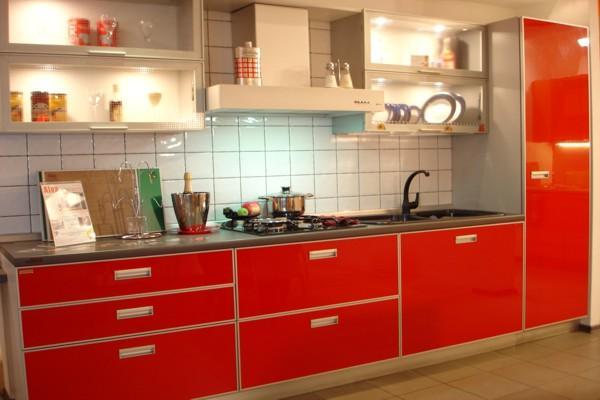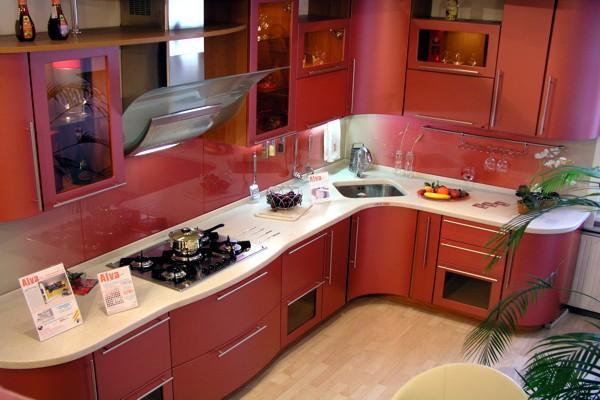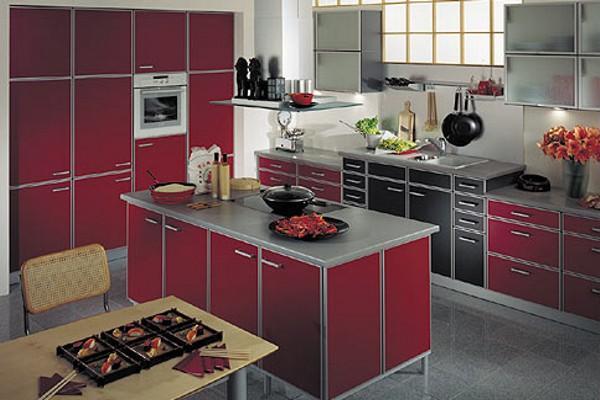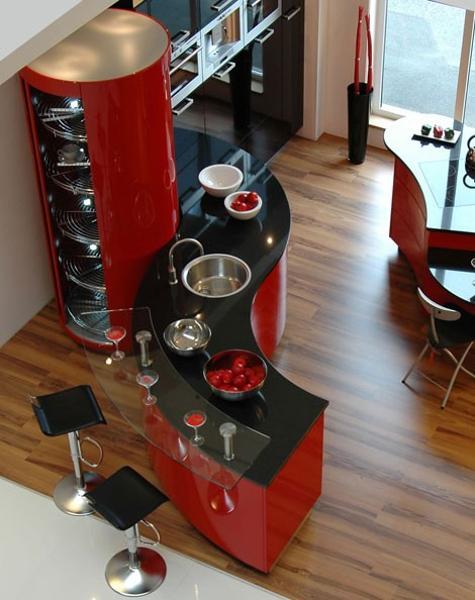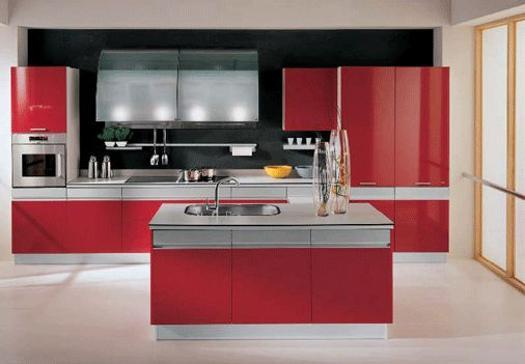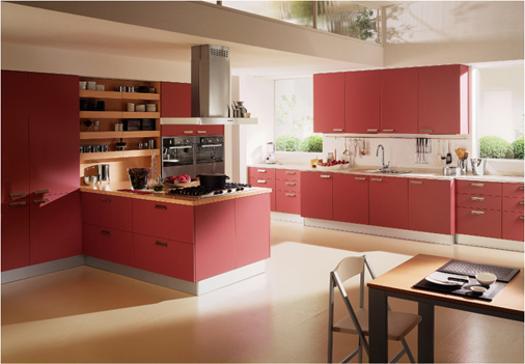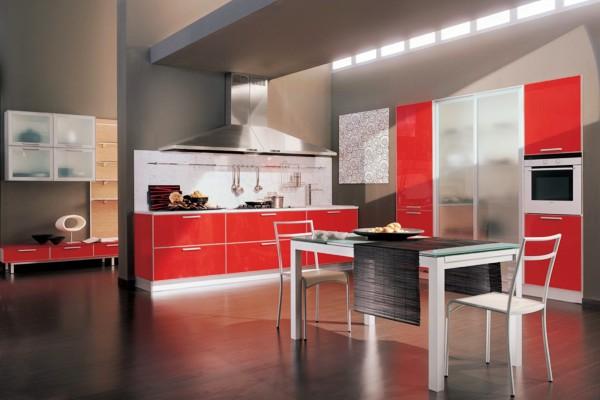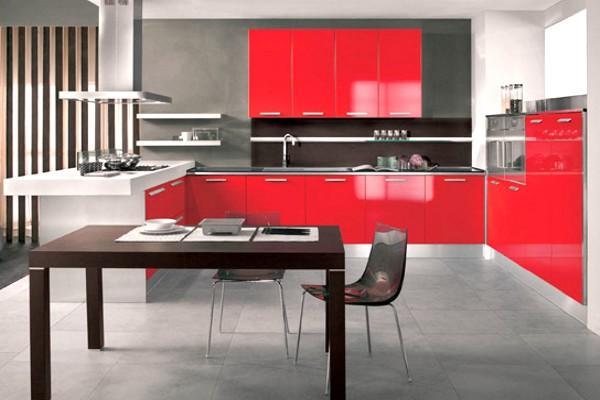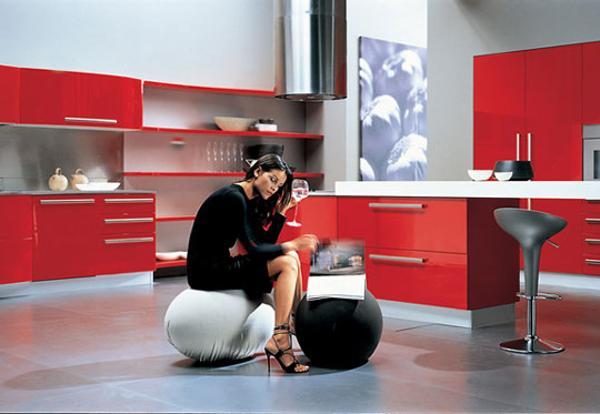 Warm metal accents are easy to incorporate into modern kitchen designs. Metal lamps, hardware, metal tiles, elements of kitchen designs will...
and enjoy free articles sent to your inbox