Modern Kitchen Design Trends 2023, 50 Inspiring Kitchen Interiors

Interior Design Ideas

Kitchen Ideas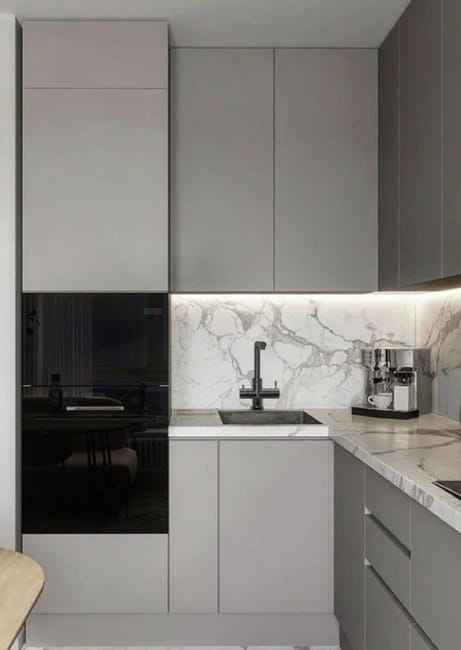 Small kitchen, black-n-white interior design
kitchen colors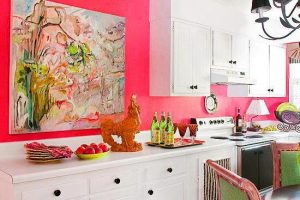 Lushome follows the latest trends in modern kitchen design and shares stylish home decorating ideas and creative techniques to make kitchen interiors comfortable, safe, fresh, and visually appealing. Relaxing, cozy design colors, bright space-saving ideas, inviting warm shades, comfortable neutral tones, modern ventilation systems, unified furniture, and two kitchen islands are among the latest trends in modern kitchens.
Kitchen interiors are the most multifunctional spaces in houses. Modern colors, traditional interior design materials, plenty of natural light, and eco-friendly products add a Green touch to modern kitchens. Creative and fresh design ideas and surprising texture combinations turn kitchens into stylish and unique spaces.
Modern kitchen trends, contemporary design ideas, interior colors
Boosting home values, modern kitchen interiors
Kitchen design trends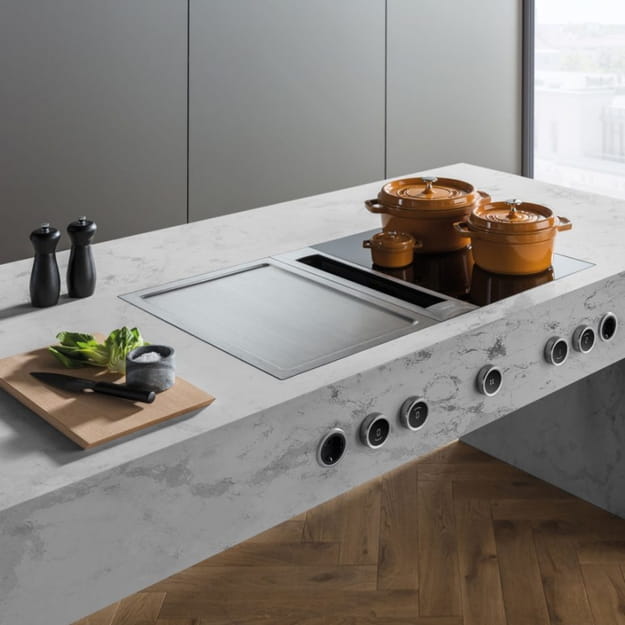 1. Kitchen colors
Warm interior colors, like salmon and orange-red, rosy-peach, and jade green, are beautiful choices for kitchen design. Whites, blues, greens, and earthy and woodsy hues are modern kitchen colors. Neutral color tones and nature-inspired shades are excellent for kitchen interiors.
Integrating TV sets into modern kitchen designs
Stylish and beautiful kitchen interiors
Redesigning old kitchen interiors, modern ideas
Modern kitchen colors include natural wood shades and brown colors, while kitchen design focuses on harmonious color combinations and vibrant accents. Modern kitchen design concentrates not on bright interior colors but their muted shades and elegant accents. Brushed brass, marble, tinted glass, concrete, and wood create an exciting color design.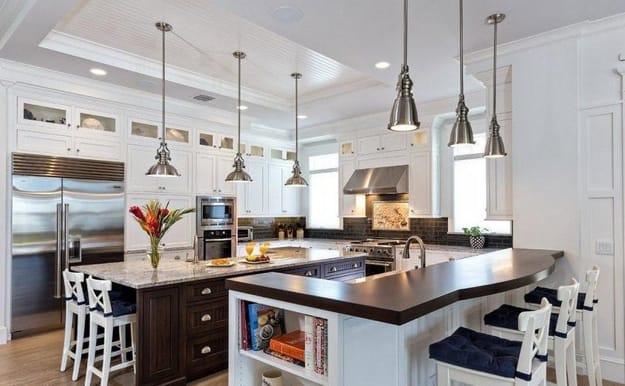 Contrasting color combinations can create harmonious and modern color schemes. Dark wooden facades and light backsplash ideas add style, interest, and brightness to cozy kitchen interiors. Metal elements bring soft, delicate reflections and create an exciting play of light and shadow on the kitchen surfaces while giving character to modern kitchen interiors.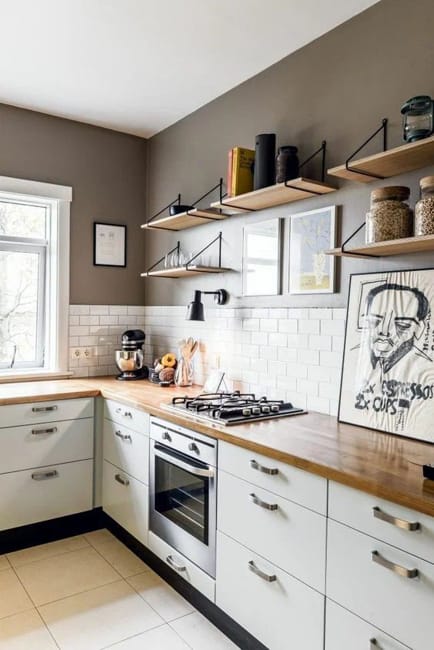 2. Furniture design
Unified furniture systems for kitchen interiors and adjacent spaces, like dining rooms or living rooms, are beautiful, modern design solutions. Open shelves make functional room dividers, and glass doors add a stylish touch to a modern kitchen interior. Traditional and new design ideas can blend into a harmonious interior design. Hidden kitchens with sliding doors that hide the work surfaces and household appliances look elegant and contemporary.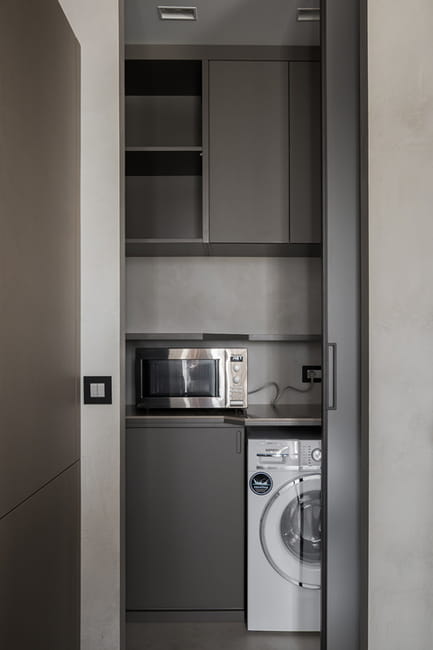 New design materials revolutionize kitchen facades. Decorative plaster, metal, stone, and wood products allow striking combinations and refreshing kitchen interiors. The latest trends move away from upper cabinets while keeping modern kitchen interiors functional and light. Although there are no fewer appliances in contemporary kitchens, designers hide them and display only decorative elements. Current storage solutions in many stylish designs and various sizes improve the appearance and functionality of kitchens and keep modern interiors comfortable and safe.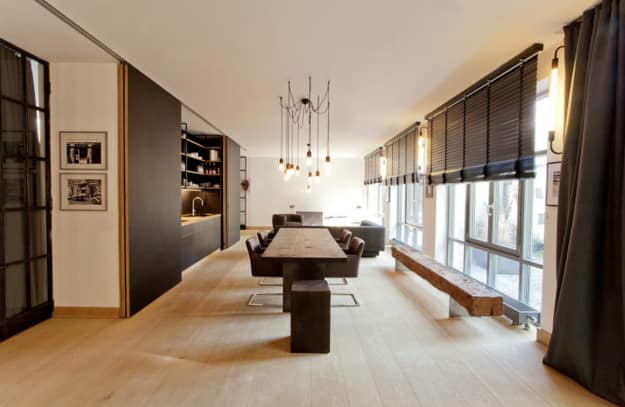 Kitchen design trends float towards a combined kitchen-living room, becoming another classic concept. People can relax, work, and entertain with family or friends in one open, comfortable, and beautiful living space that turns cooking from a daily routine into a pleasant pastime.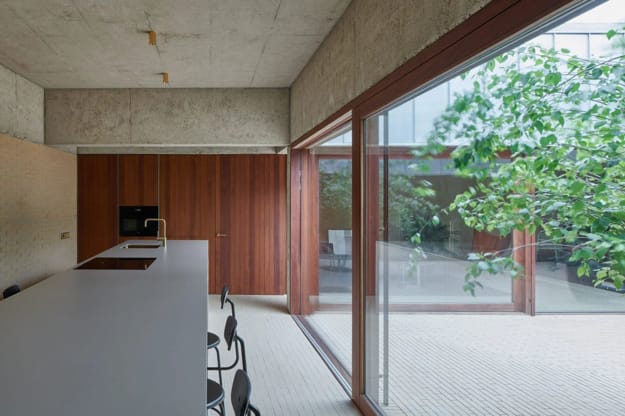 3. Contemporary kitchen technologies
Modern kitchen design makes life easier, safer, and more comfortable. A retractable hood mounted directly on the countertop, water systems, and integrated tablets add a contemporary touch to kitchen interiors.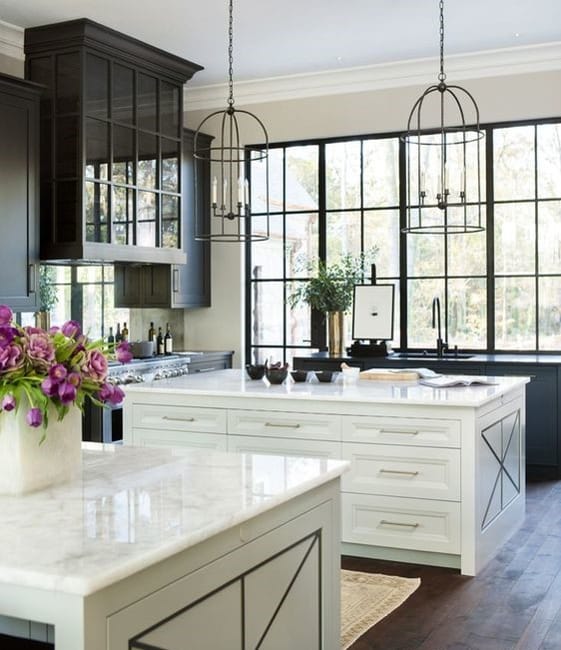 4. Kitchen islands
Two kitchen islands look great in large spaces of country houses where one island has a dining area for breakfasts with bar stools, and the second kitchen island offers an accessible spot for cooking. The focus of organizing space in a modern kitchen-living room is to create an ergonomic, open, and bright zone. Adding a kitchen island in spacious interiors and replacing upper cabinets with open shelves makes the interior seem lighter and more contemporary.
5. Multifunctionality
A kitchen island is a multifunctional piece in modern kitchens. It is a place to cook, eat, entertain family or friends, and cook. A kitchen island perfectly fits into a modern kitchen featuring any layout.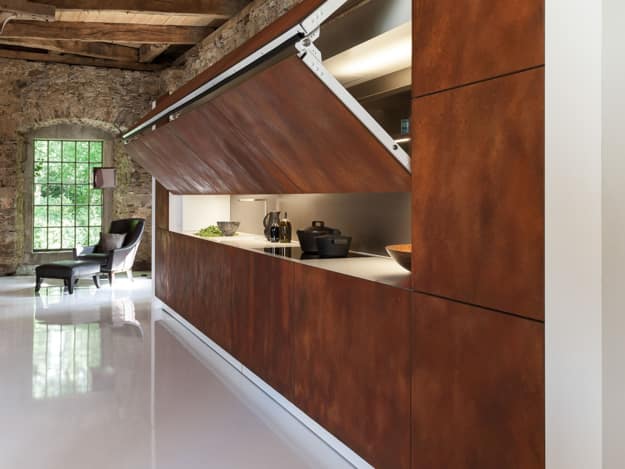 6. Pantry for kitchen storage
You can hide a lot of bulky kitchen equipment, tools, and foods in it, creating a modern kitchen interior that feels spacious and light. Current kitchen design trends focus on lower cabinets and hidden storage solutions, free-of-clutter work surfaces, and comfortable entertaining areas while replacing upper cabinets with decorative elements.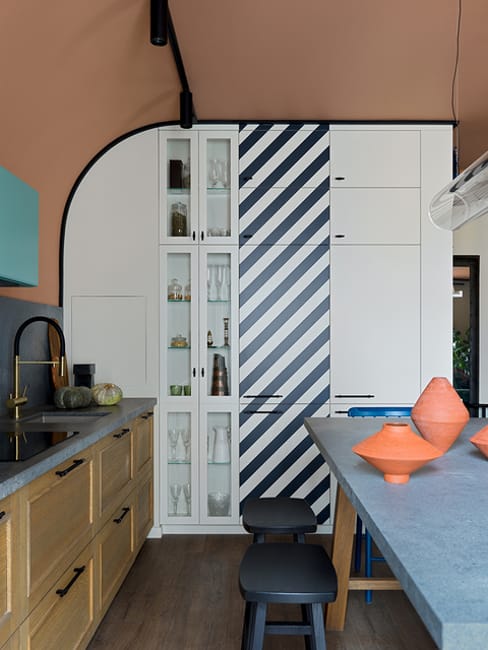 7. Ventilation systems
Modern kitchen interiors are getting rid of traditional hoods. The latest trends create a shift towards downdraft ventilation systems. Extraction devices remove odors from the stove and direct the smoke down before it gets into the air.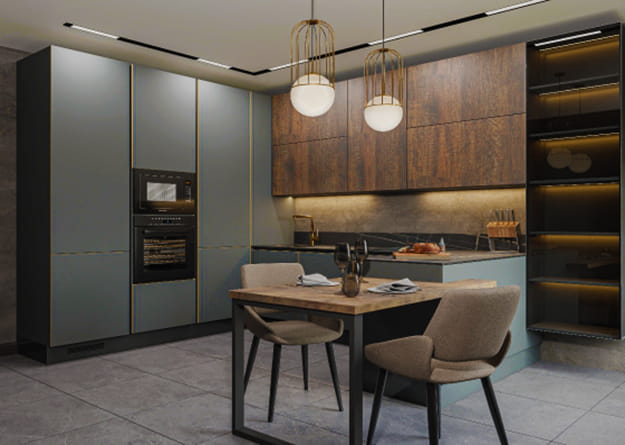 8. Modern kitchen design ideas
Modern kitchen trends include the uniform finishes of all kitchen surfaces and design simplification. When the floor, walls, and ceiling are in the same or similar finishing materials and colors, capturing a single image, creating a comfortable space, and quickly getting ready for work is easy.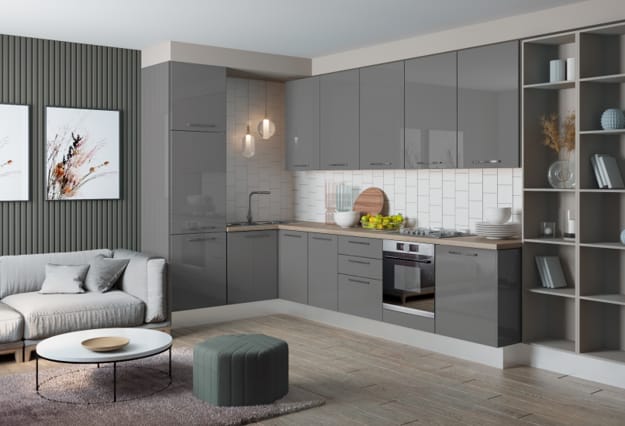 Rectangular tiles are losing their charm. Modern tile designs include luxurious white tiles with golden details and gold edging. Also, personalization is an integral part of contemporary kitchen design. The latest trends bring surprising combinations of different textures and finishing materials, including wood, metal, stone, and glass, that create one-of-a-kind, visually appealing, and modern interiors.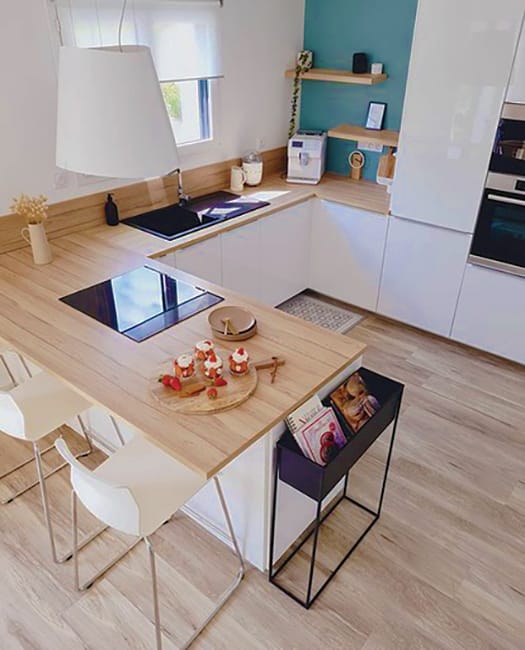 Kitchen design aims to be comfortable, functional, safe, and aesthetic. It requires an individual approach to highlight a homeowner's personality and emphasize the unique atmosphere. There is always room for improvisation and personalization in modern kitchen design.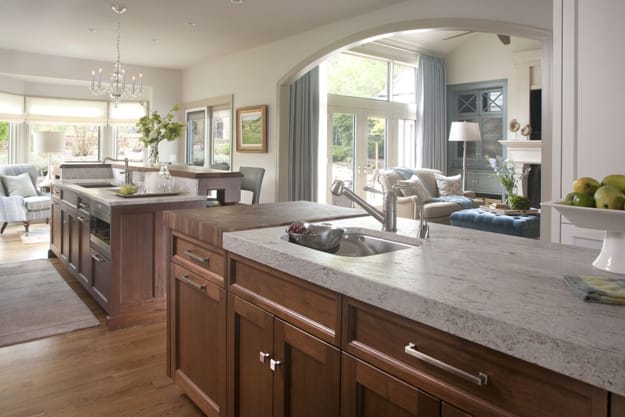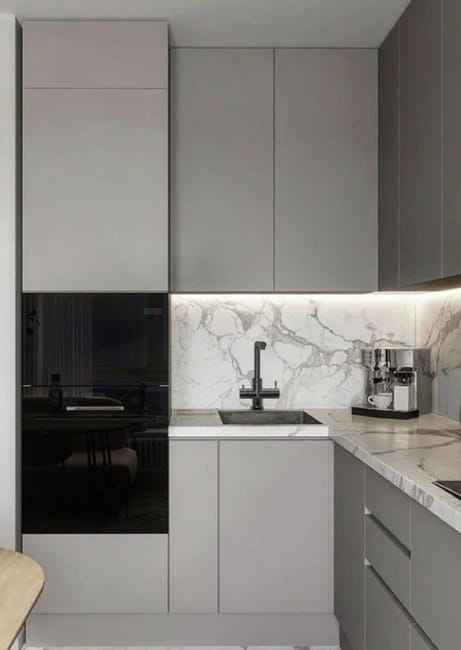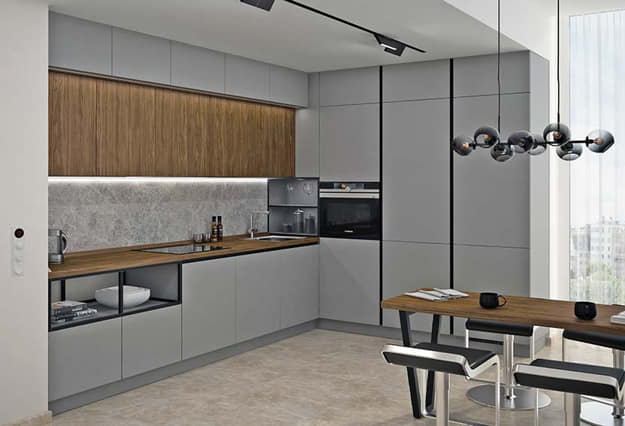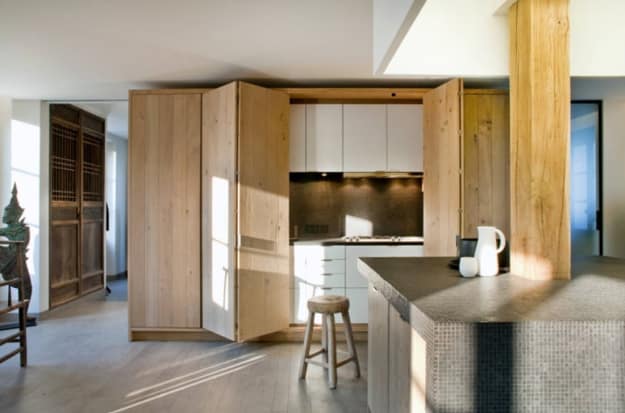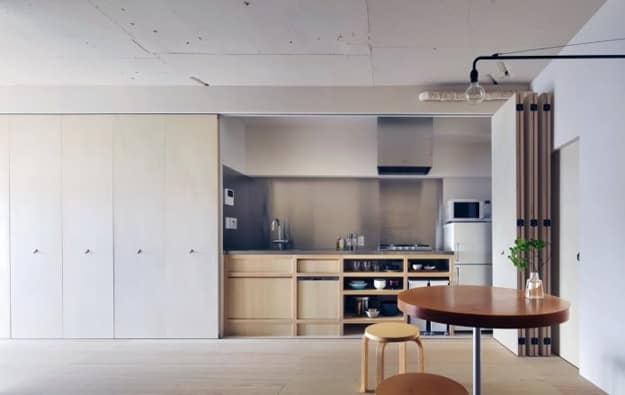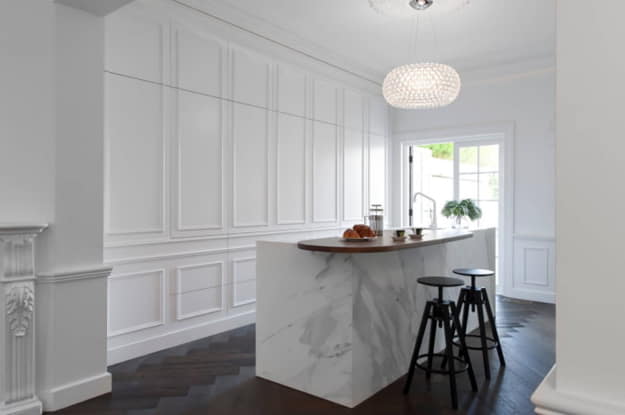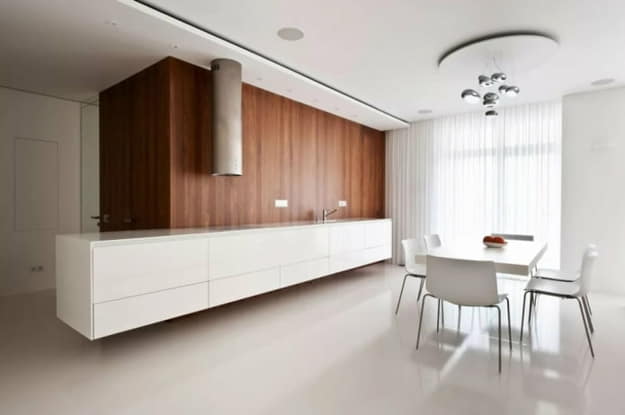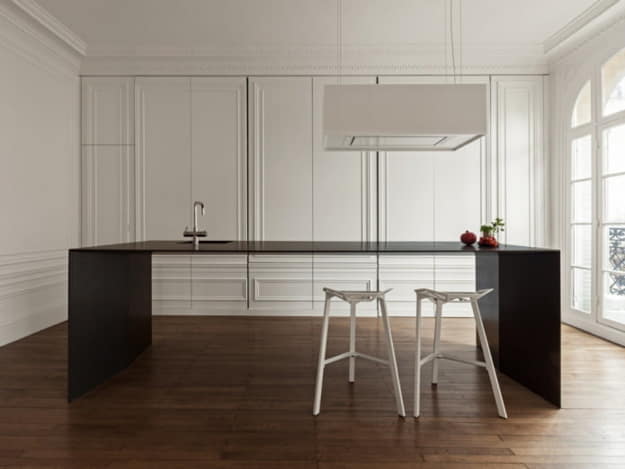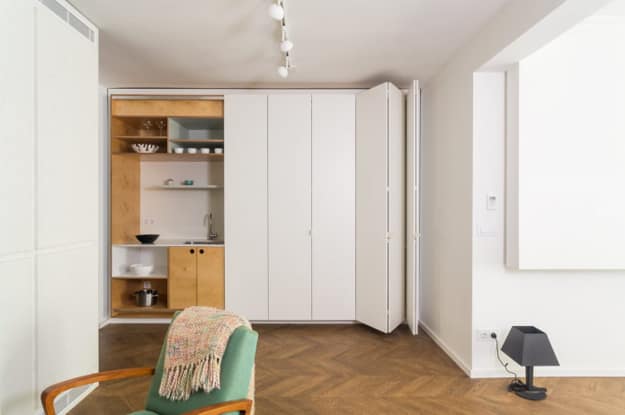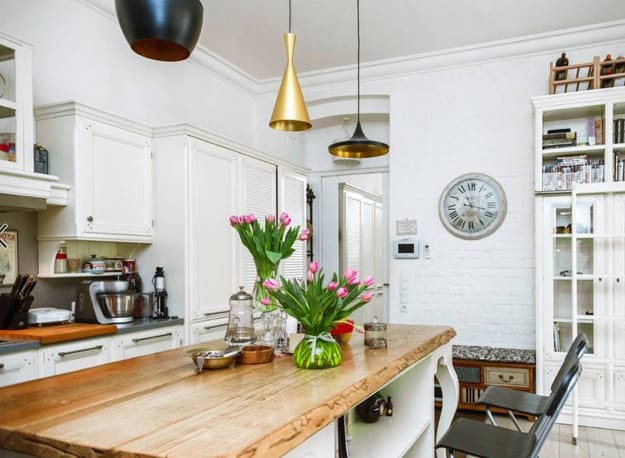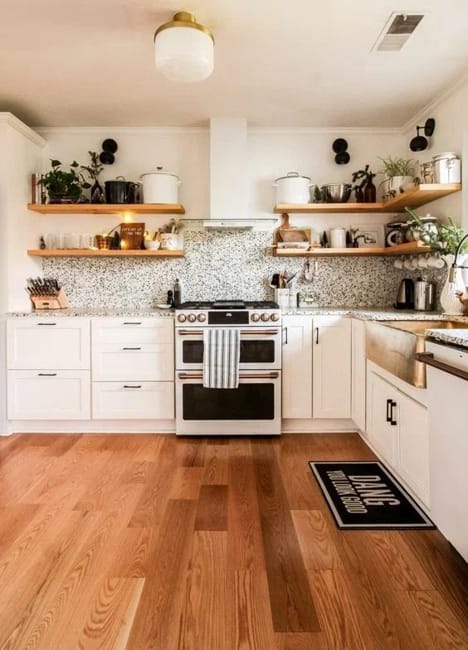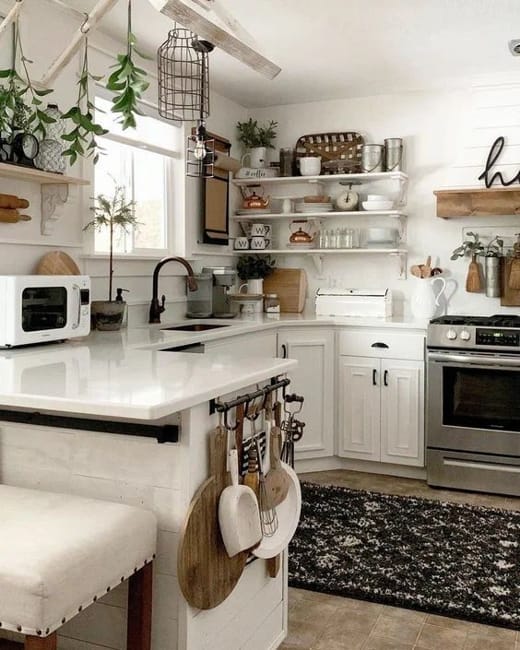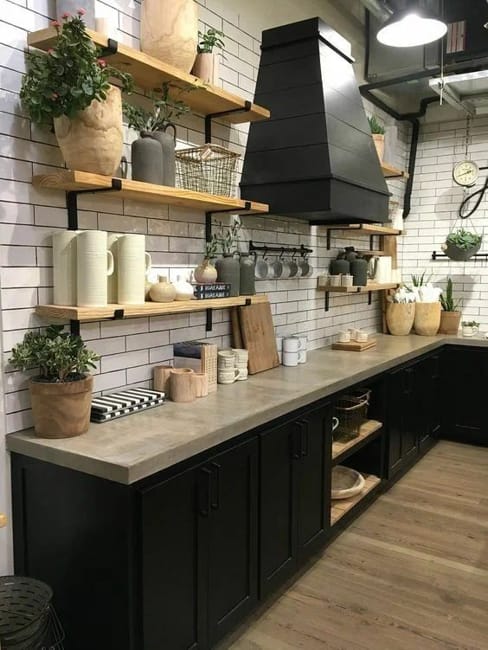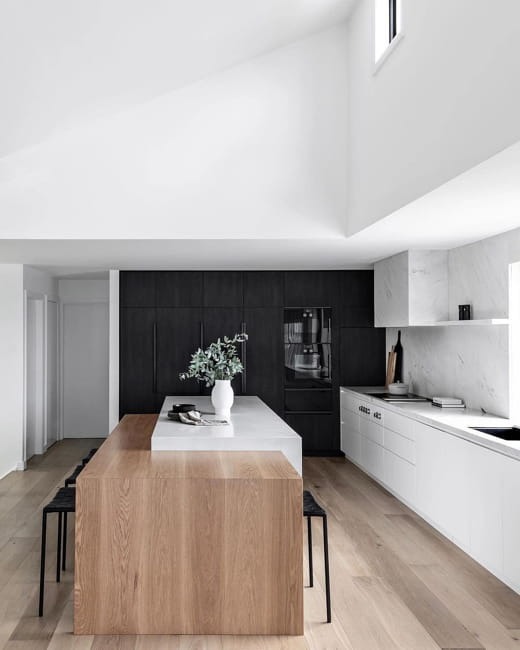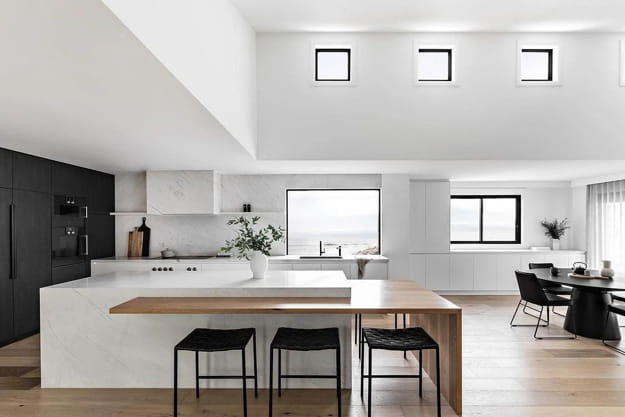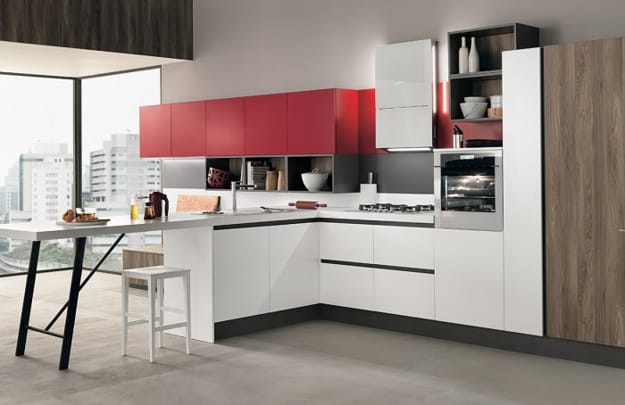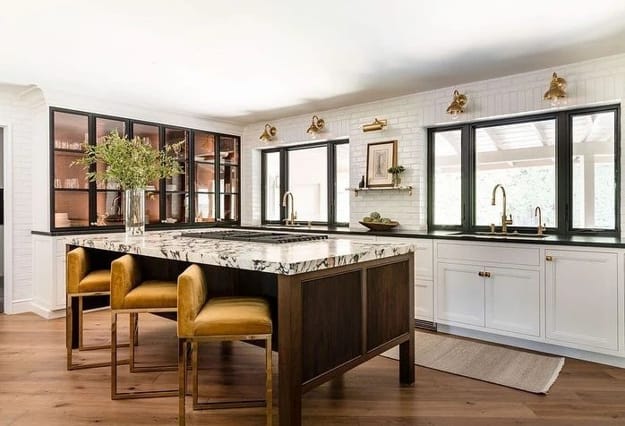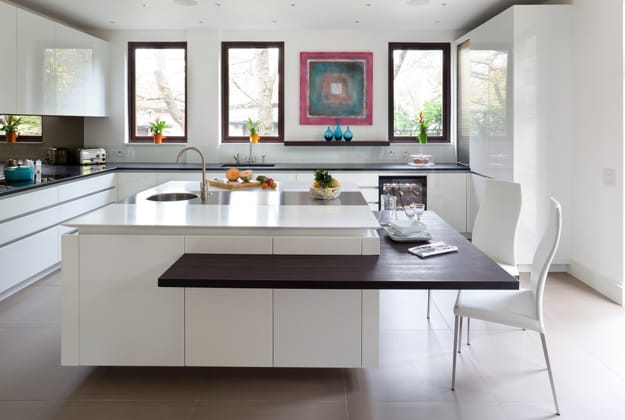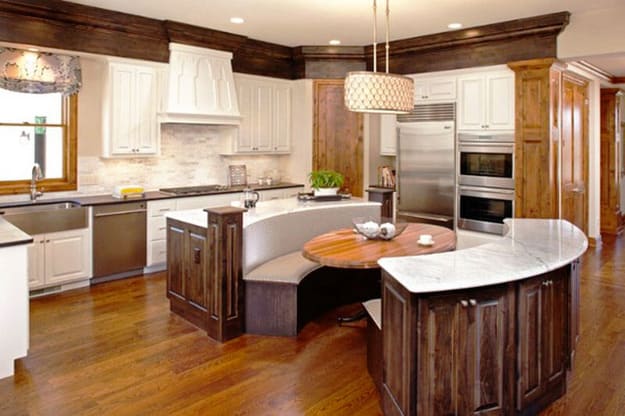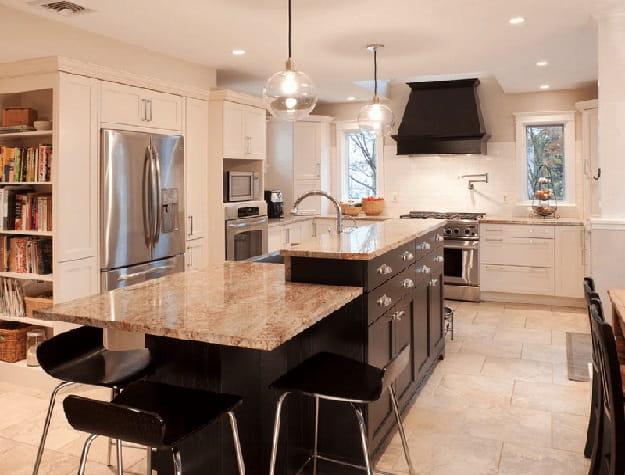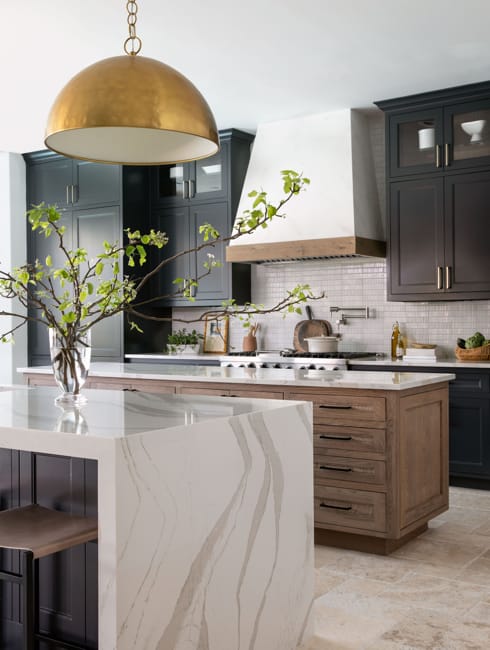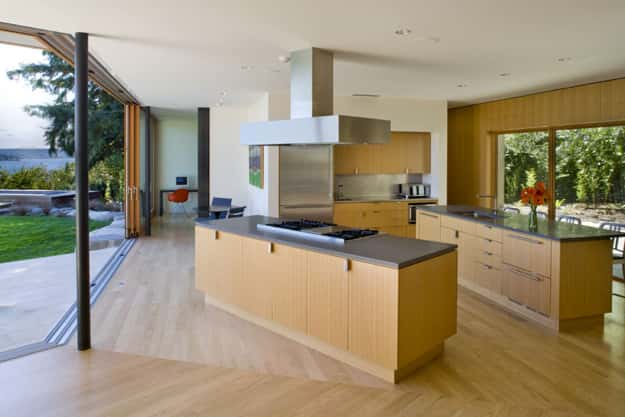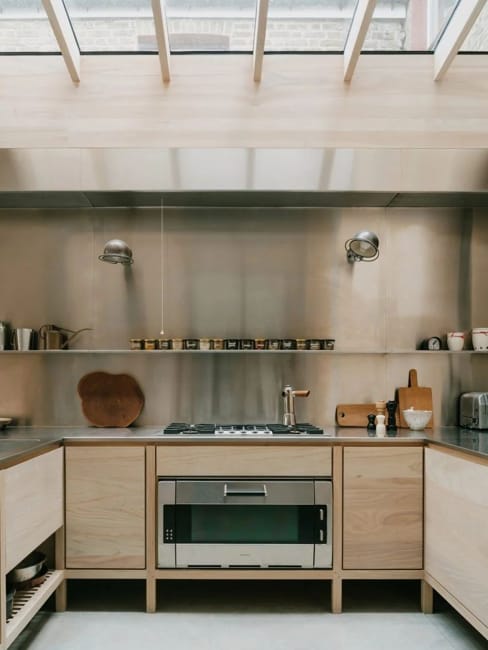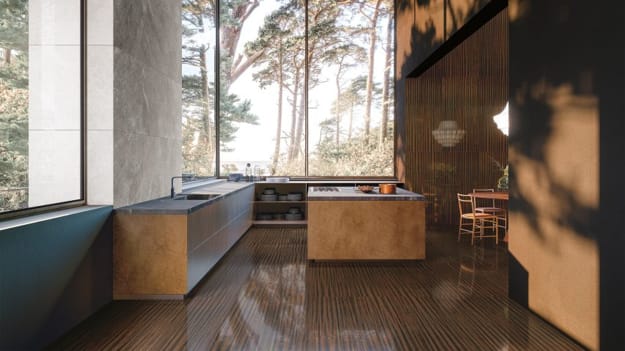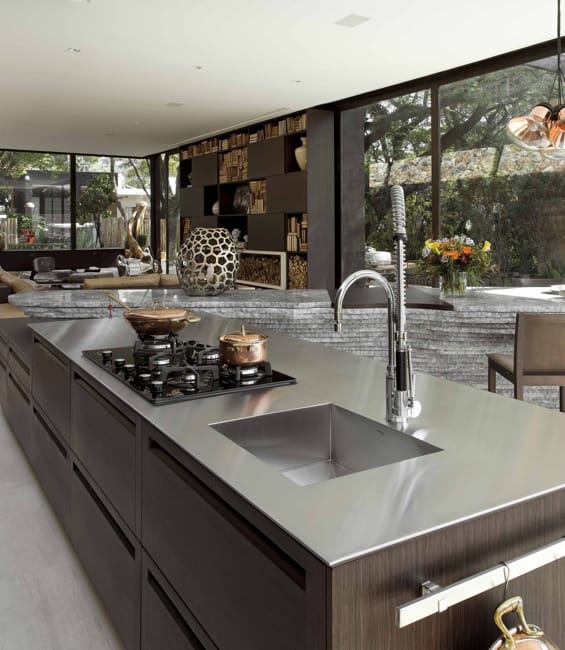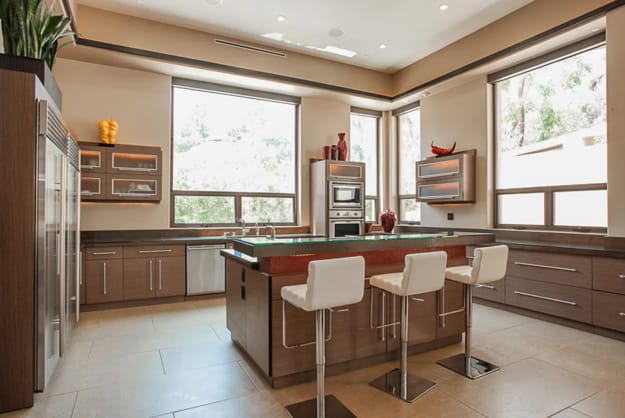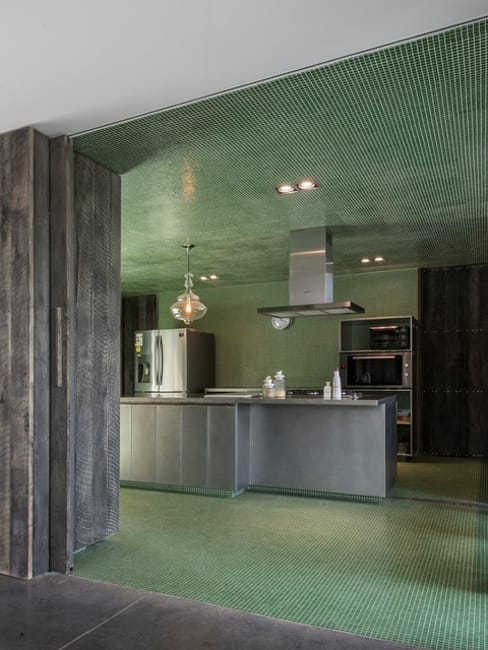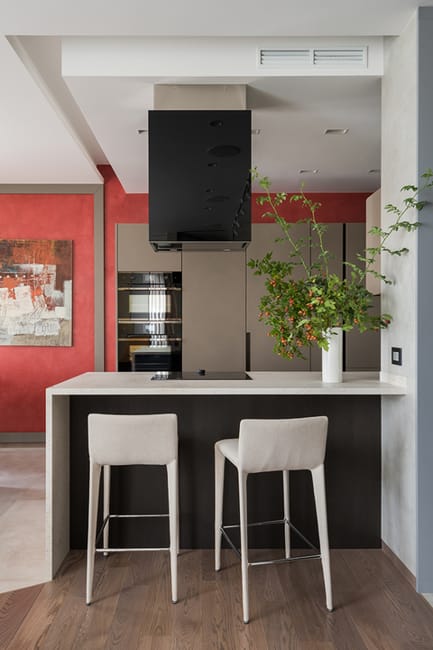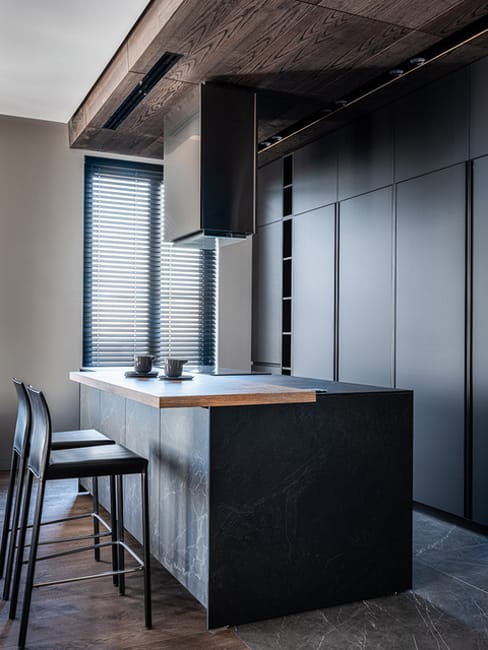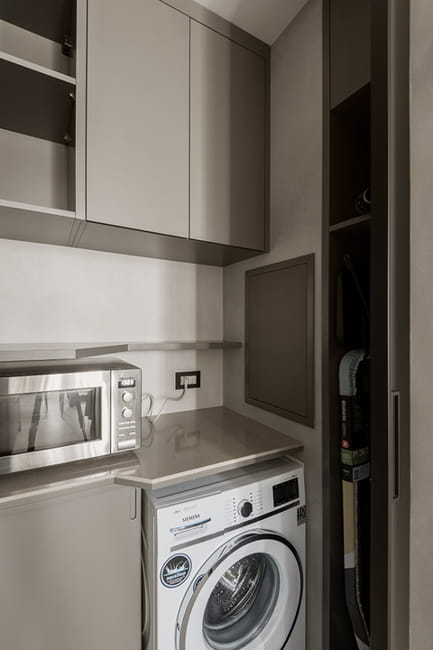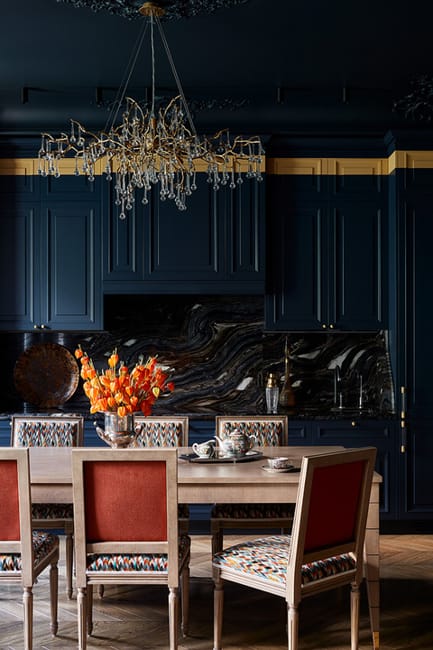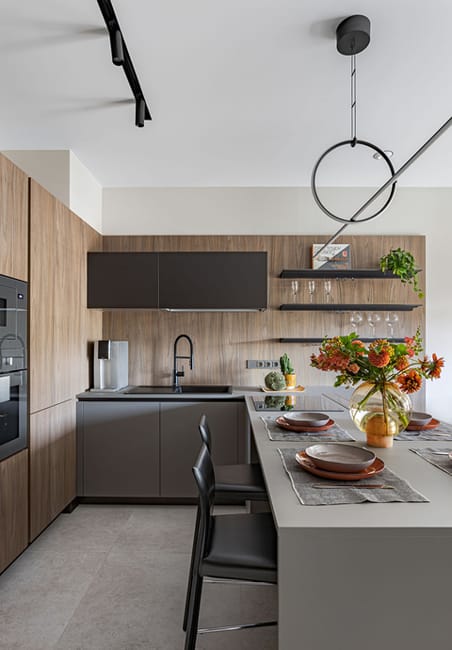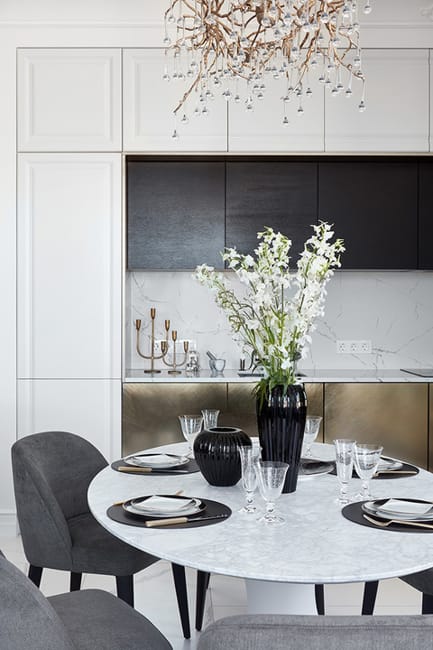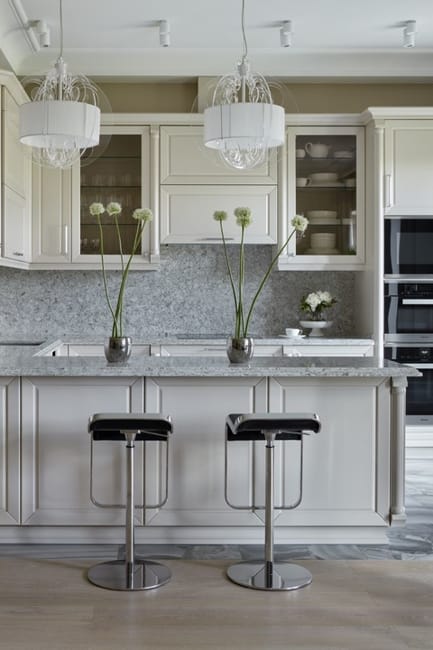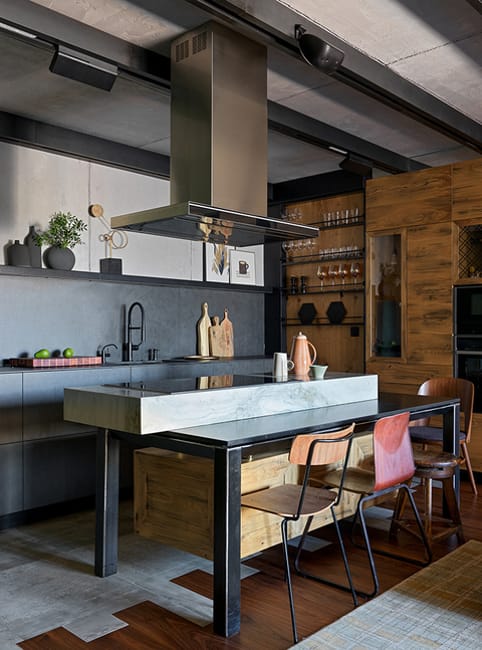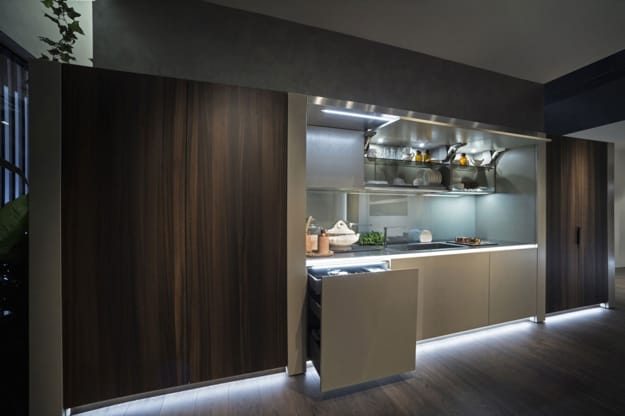 Warm metal accents are easy to incorporate into modern kitchen designs. Metal lamps, hardware, metal tiles, elements of kitchen designs will...
and enjoy free articles sent to your inbox