Modern Interior Design Ideas in Vintage Style Enhanced by Lincrusta Wall Decor
---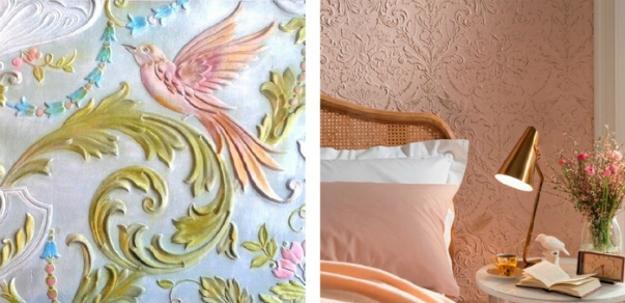 Modern wall decor ideas in vintage style, Lincrusta designs
Lincrusta is a wonderful interior design idea that create beautiful, modern and unique vintage style wall decor that brings a sense of nostalgia and sentimental memories. Lincrusta is the ultimate in modern wall coverings in vintage style. Lushome shares just a few gorgeous examples of modern interior design with Lincrusta to demonstrate its beauty and splendor.
First invented in 1877 and used in prestigious buildings around the world, the Lincrusta is unique vintage way to decorate walls. Made from natural materials, eco friendly and attractive, Lincrusta is using traditional designs and even original antique rollers from 1877 to create amazing, unusual and modern wall decor in vintage style.
Lincrusta is ideal for impressive, luxurious and exclusive wall decor and ceiling designs in vintage style. Lincrusta covers small imperfections, minor cracks, lumps and bumps, and it is versatile, suitable for any interior design and decorating.
Modern wallpaper patterns and colors updating ceiling designs
Modern interior design and Lincrusta wall decor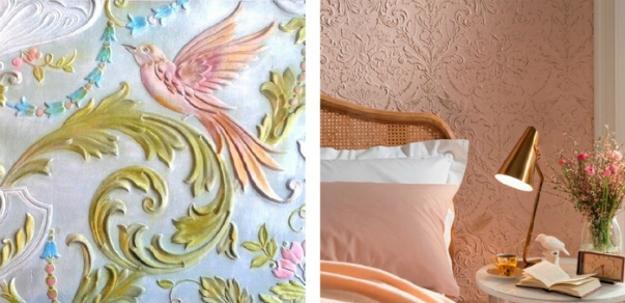 Vintage style brings unique detailing that is found in well-kept period properties, creates fabulous, comfortable and modern interior design with vintage furniture and enhance room decorating in vintage style with Lincrusta wall decor.
Decorating home fabrics, vintage furniture upholstery and drapes, are charming and can be used on walls in period properties. Battens, a fleecy lining and a colorful floral fabrics create stunning wall decorations. Decorating home fabrics in vintage style give modern wall decor and window treatments a whole new dimension of comfort, warmth and coziness, blending rich texture into vintage decor.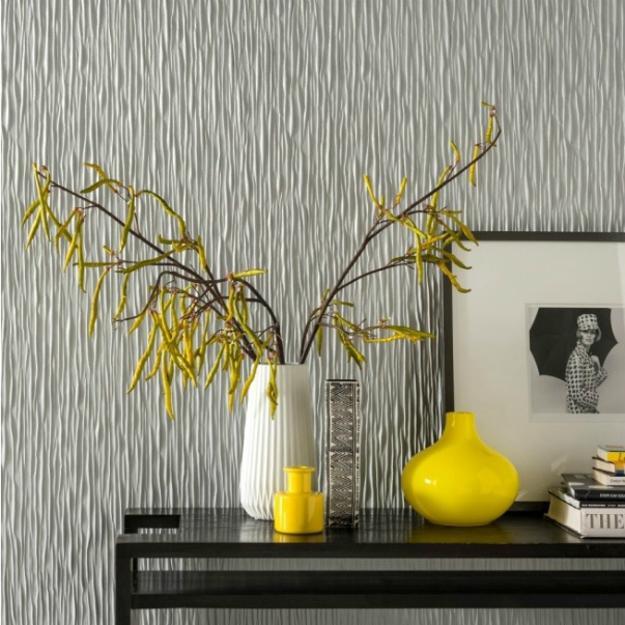 Lincrusta reminds of expensive fabric wallpapers and adds dimension to modern wall decor in vintage style. Beautiful wallpapers and Lincrusta create fabulous walls in bright and neutral colors, bringing Victorian style chic into modern interior design.
Modern interior design with lincrusta blending versatility of wall coverings and painting ideas
Designer fabrics and modern wallpaper patterns with beautiful flowers
Lincrusta shows the versatility of wall coverings and painting ideas. Paint is an easy way to achieve a historical look and there are many ways to incorporate Lincrusta into interior design and wall decor in vintage style. decor.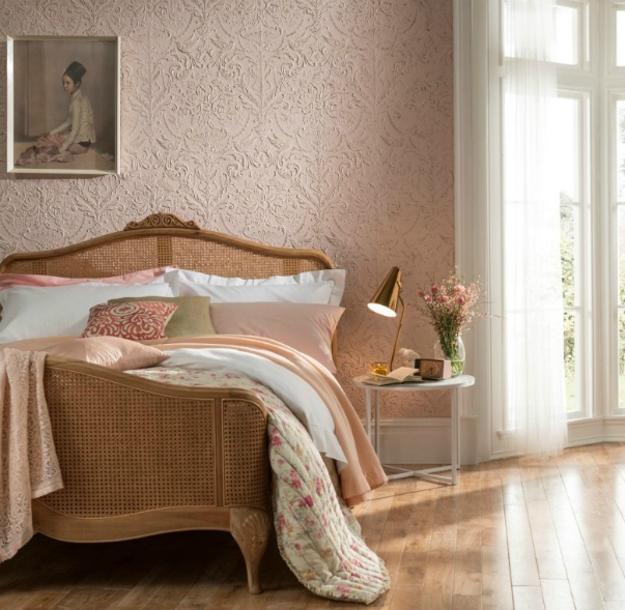 Lincrusta gives a sophisticated and elegant appearance to modern wall decor and beautify ceiling designs. It calls for antiques, vintage furniture and unique lighting fixtures in vintage style. A bronze candelabra and a crystal chandelier, combined with Lincrusta wall decor bring back the romance at dinnertime and enhance modern interior design in vintage style.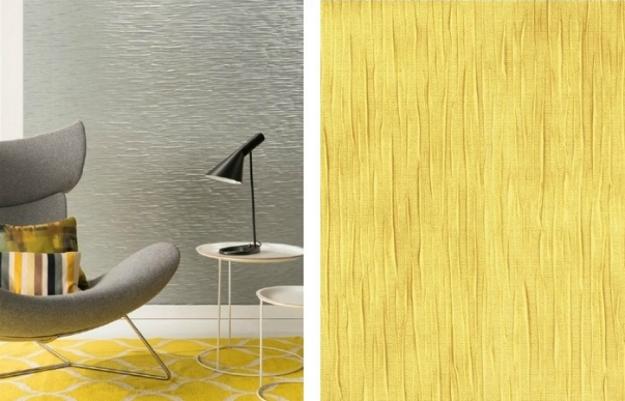 by Ena Russ
last updated: 30.05.2014