Modern Interior Design Ideas Blend Reclaimed Wood and Unusual Wall Tiles with Drilled Holes
---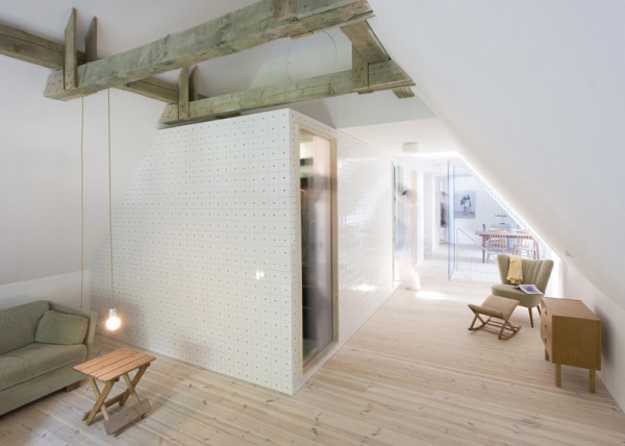 Modern interior design with reclaimed wood pieces and ceramic wall tiles in white and blue colors
Modern house design ideas that blend local architectural traditions into contemporary living spaces fill up these home interiors with eclectic style, lots of light and flare. The Apartment in Fohr is a modern house design project, converted an old farm building in Germany into a bright contemporary home. The project is developed by a creative tandem Karin Matz and Francesco Di Gregorio.
The old building conversion transformed the traditional working spaces into stylish home interiors for a young family. Located in an old warehouse on the former farm on a small island Foehr in Germany, this modern house offers an eclectic interior design, creative atmosphere and light environment, blending local architectural traditions with refined minimalism and innovative details.
The house design reflects the history of the town and brings a great combination of reclaimed wood and ceramic tiles, natural light and neutral colors into modern interior design. Two bedrooms and open living spaces create a comfortable home for a growing family. Modern natural materials, combined with reclaimed wood pieces reflect local building traditions, while bold white decorating, unusual and modern interior design ideas add a contemporary feel to these home interiors.
Modern interior design with perforated walls and reclaimed wood pieces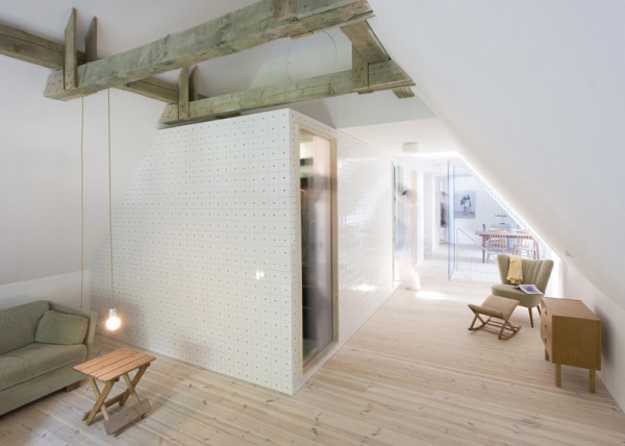 Unique wall design ideas include 3,000 ceramic wall tiles with drilled holes that allow to see clay in bright blue color. White and blue color combination looks fresh and traditional, while unusual wall tiles with holes add a new detail to architectural interiors.
Blue color adds interest to living spaces. Industrial wire in blue color, used for creating a room divider between the staircase and dining room, looks contemporary and bright. Drilled holes in wall tiles that show blue color also, create stylish perforated surfaces that make home interiors appear unique and interesting.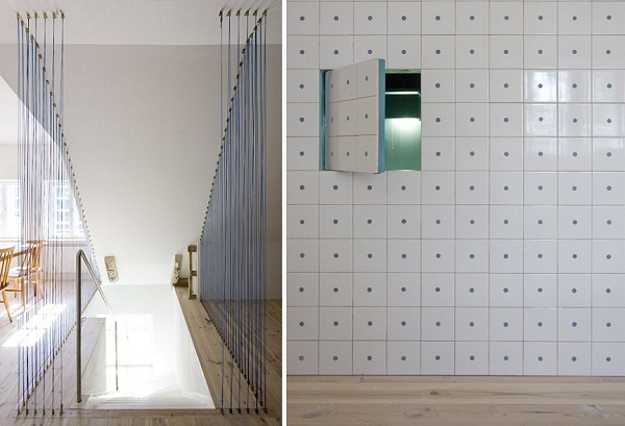 Brick wall adds charm to house exterior design with a traditional roof and windows, reflecting the history of the town while creating the contemporary home behind old stone walls and providing modern interiors for relaxing and pleasant lifestyle.
Amazing converted homes impress with unique architectural designs and modern home interiors
Small church conversion creates modern house behind traditional stone exterior
Former industrial spaces converted into stunning factory homes in loft style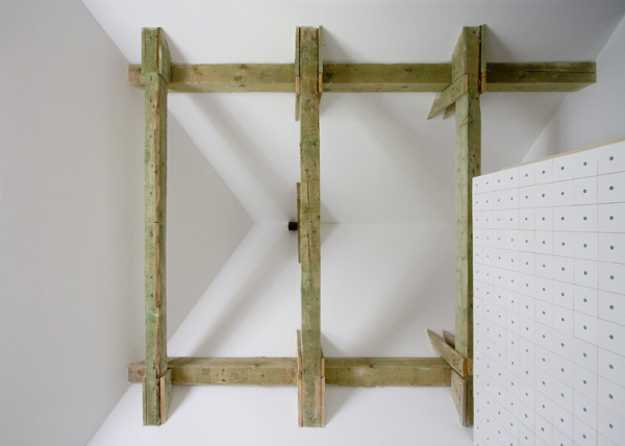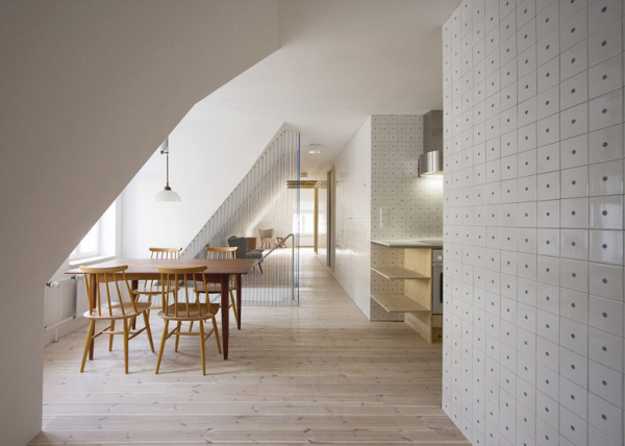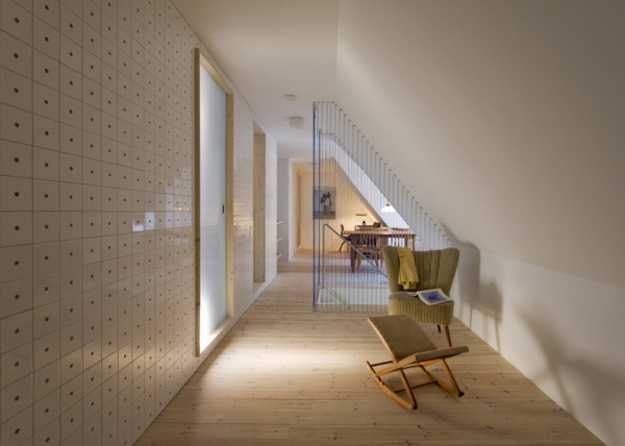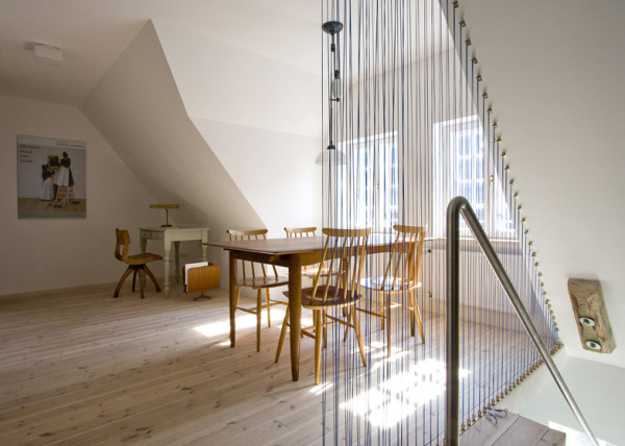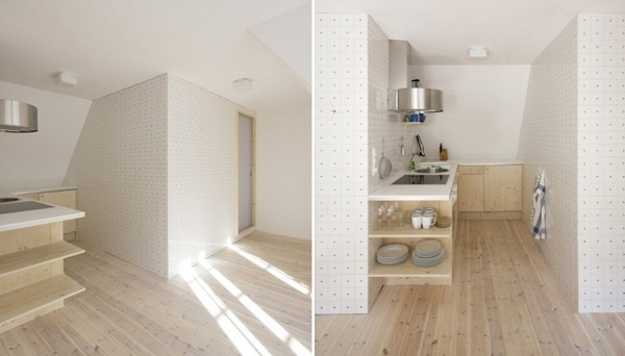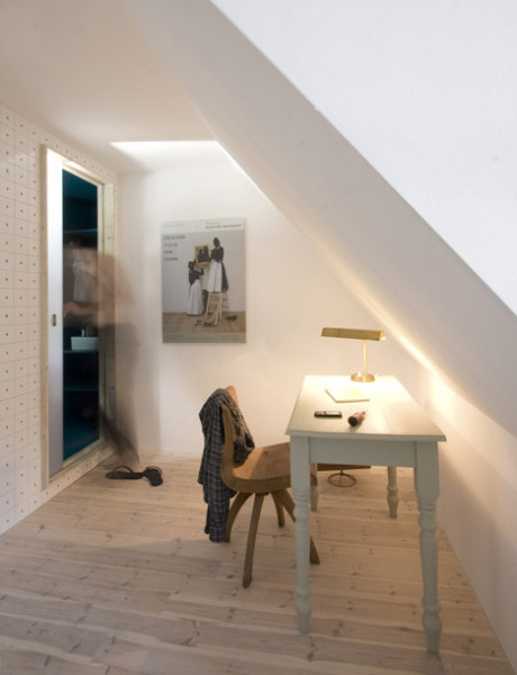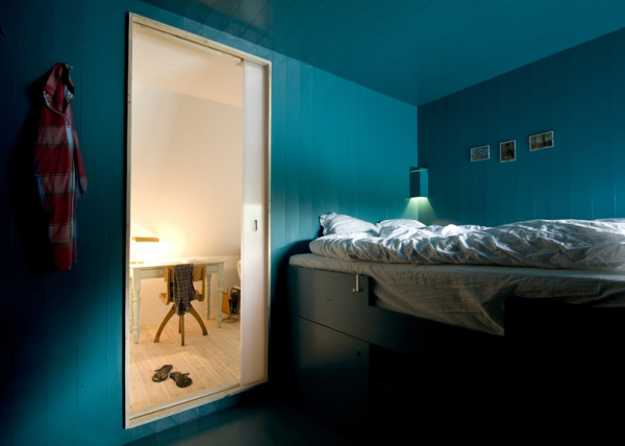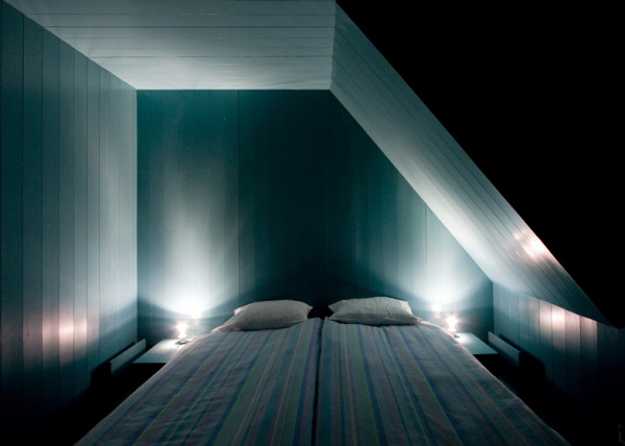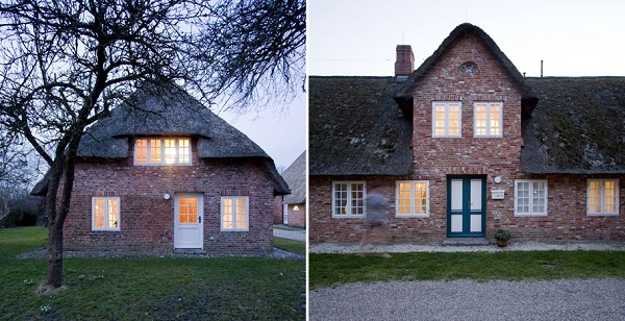 by Ena Russ
last updated: 31.03.2013