Modern Furniture, Decor Accessories and Lighting Design Showing Creative Use of Sponges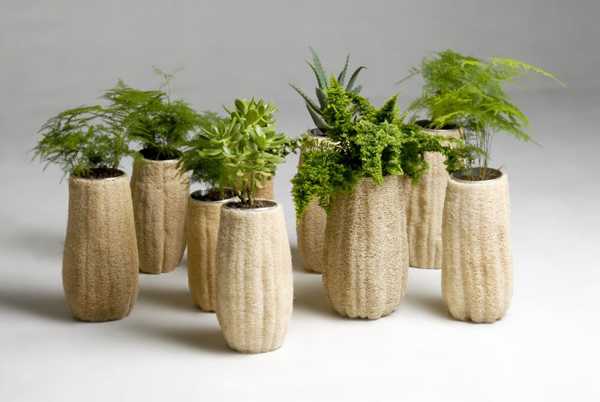 Planters made with loofah sponge, unique home decor accessories
eco friendly products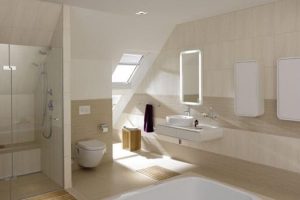 Modern furniture design is a surprising blend of creative ideas, new forms and exciting materials. Fernando Laposse, a student at London College of Art and Design, created these fabulous modern furniture pieces, a floor lamp, vases and planters, combining natural wood with sponges.
His modern furniture collection look functional, comfortable and very decorative. The unique texture make furniture look interesting and unusual. Its neutral colors work well with natural wood tones, creating pleasing an eye combinations of neutral colors.
The designer was born in Mexico. Maybe that's why he got inspired by the warmth of his country and sponges that grow on the seabed. A wet bathroom sponge, made from a sponge skeleton, is soft and warm. The LUFA Series collection that include amazing furniture and lighting fixtures appear very familiar and warm also.
Sponge and wood furniture, decor accessories and floor lamp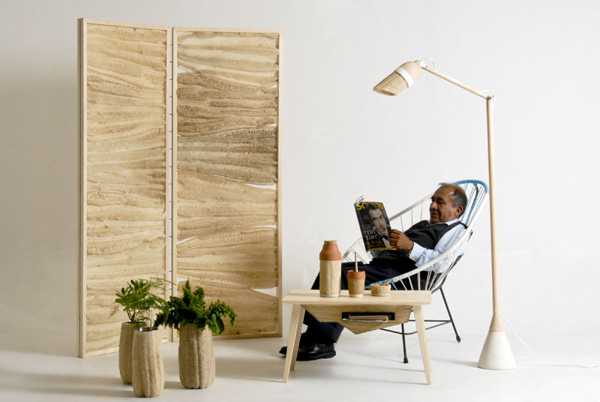 Extremely ancient animals, sponges are used as a decorative material now, creating a fantastic combination with another natural material, wood, and offering great inspirations for diy design projects and crafts.
Fernando Laposse, www.fernandolaposse.com/ decided to experiment with tube sponges, giving them another purpose and form. High quality loofah sponges offer thermal insulation and unique grain structure, creating distinct modern furniture and lighting fixtures.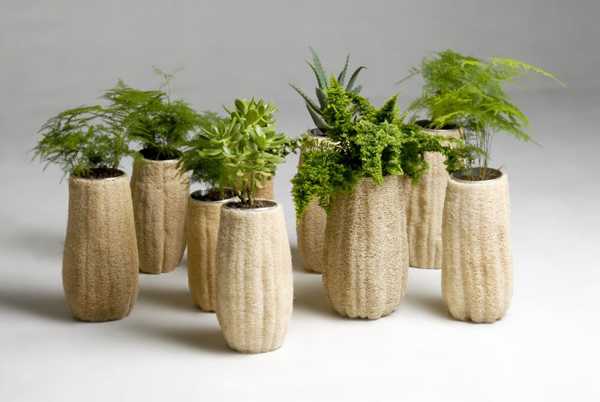 Light and inexpensive loofah sponges are an interesting material that has a great potential in design of eco friendly products, that are functional and original.
Decorating with coral images, modern home decorations and interior design ideas
Glowing design ideas from the ocean floor
The LUFA Series collection includes a floor lamp, a coffee table, decorative screen and room dividers.The project represents the interior of a floor lamp, planters and vases, coffee table, decorative screens and room dividers.
More from modern furniture

Weave furniture design blends traditional techniques and modern trends in decorating with handmade items. Using natural ropes and twines, you can...
and enjoy free articles sent to your inbox