Corals Images, Modern Home Decorations and Interior Design Ideas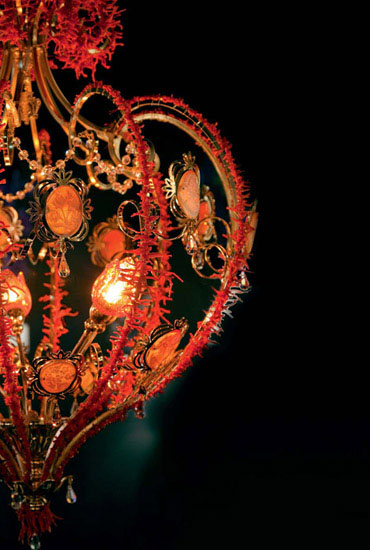 Corals images are modern interior design ideas that add an interesting reef corals theme, unique shapes and texture to modern home decorations. Room decor accessories made of reef corals and decorating with photos or pictures of corals connect modern interior design ideas to the natural world. Beautiful black and white, light blue or red-pink corals images, natural colors and rich texture inspire interior designers to add  the exotic corals theme to modern home decorating.
Whether developing modern home decorating ideas or staging your home interiors for sale, marine corals images on modern wallpaper, decorative fabrics, room decorating accessories and photos or pictures of corals are pleasant and stylish interior decorating ideas that bring trendy light blue, black and white or red-pink colors into modern homes, offering inviting and interesting, nature inspired home decorations.
Precious reef corals make modern interior design ideas feel friendlier and more welcoming. Decorating with reef corals images adds warmth and tenderness to interior decorating ideas, offering inviting refuge and comfort. Light blue, black and white or red-pink corals and marine corals images on modern wallpaper or decorative fabrics, furniture and room decor accessories are modern home decorations that evoke happy memories, dreams and nice feelings.
Decorating with photos and pictures of corals
If you like the reef corals theme, modern wallpaper, decorative fabrics and home decorations with corals images, start decorating your home with photos and pictures of corals. Select color tones of marine corals that attract you. Exotic light blue, black or white, red and pink corals help to create the beautiful reflection of your personality and add unique character to your home decorating and interior design ideas.
Nature inspired interior decorating themes
Unique furniture design idea from the ocean floor
Home decorating with custom made eco lamps
Red-pink corals images and home decorating ideas
White and light blue corals images create relaxing atmosphere. Dynamic red-pink corals images bring more passion and excitement to home decorating ideas. Red-pink corals are modern home decorations that create stylish room decorating and bold interior design, attracting the attention.
Modern home decorations and interior decorating ideas in red-pink colors, like honeysuckle pink, cherry, poppy red, rich or soft pink tones, bring youthful energy and warmth into room decor. Aquarium corals, beautiful pictures of corals, modern wallpaper, decorative fabrics, furniture and home decor accents with corals images are elegant interior decorating ideas that are timeless and charming.
Decorating with picture frames, white-red color combination
Framed reef corals fragments and attractive pictures of corals make wonderful wall decorations. Aquarium corals or painted corals images on vases, table lamps, curtains and decorative cushions, curtain rods and furniture decorations, that look like reef corals, are excellent home decorations that bring bold red-pink colors and interesting home decor accents into room decorating, filling the living space with the positive energy and natural beauty.
Aquarium corals
Aquariums as stylish room dividers
Contemporary small aquarium tanks for home decoration

Unusual interior design is exciting and inspiring. We can wonder how people get their ideas for creating an original interior design,...