Modern Bathroom Design, Black Bathtub from Glass Idromassagio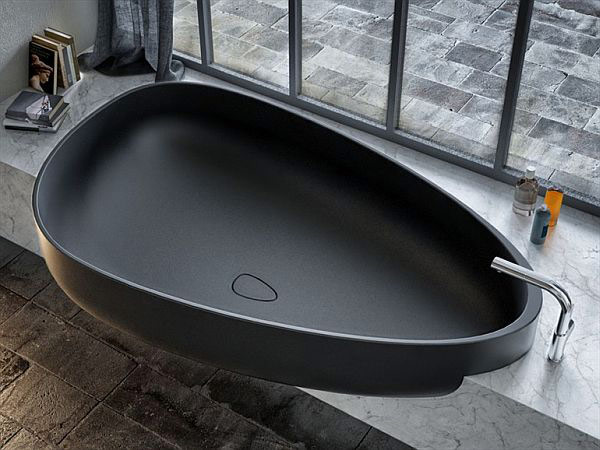 DECORATING SMALL APARTMENTS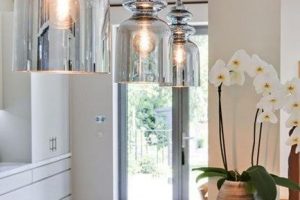 Modern bathroom design is about functionality, comfort and style. Black modern bathtub in minimalist style looks elegant and organic. Simple form of this bathroom tub and classy black color help integrate the modern tub into any bathroom design.
Modern bathtub  rests on a monolith block, creating attractive contrasts with rough cladding polystyrene and organic lines. Trendy black color adds chic to modern bathroom design. Its dimensions are 185 x 109 x 60 cm.
Black bathtub is very appealing. Designed by Claudia Danelon and Federico Meroni for Glass Idromassagio, www.glassidromassaggio.it/ this bathtub design in minimalist style is graceful. This bathtub placed on a ceramic stone block complements the beauty of bathroom design.
New bathroom tubs, wood, glass and steel bathtubs for modern bathroom design
Modern bathroom design, trends in bathtubs, 12 designer bathtubs
Black bathtub, modern bathroom tub in organic shape
The block surface can be used for keeping toiletries and towels, indoor plants and sea shells, or as a seat. Black bathtub in minimalist style bring fine lines that contrast the roughness of the polystyrene block.
Neat appearance of the egg-shaped bathtub in black color can be fully utilized in the modern bathroom with a floor to ceiling window. The beautiful view adds to the comfort of modern bathroom design, bring the nature inside and creating pleasant atmosphere.
Organic bathtub design and large window in modern bathroom
This black bathtub in minimalist style offer comfortable and wide design, adding charming organic shape tp modern bathroom design.
Bathroom design ideas, soaking tub
New bathroom tub design ideas, contemporary bathroom design trends
More from bathroom design

Remodeling bathroom interiors is an essential part of creating a modern home. A beautiful, functional, well-planed, and modern bathroom design affects...