Lakeside Cottage with Gorgeous Views, Modern House Design Ideas

Interior Design Ideas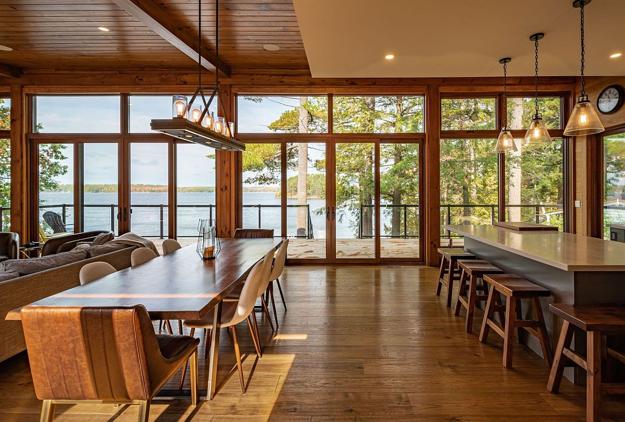 Glass wall design, wood dining furniture
MODERN WALLPAPER

A dreamy retreat with spectacular views takes you away from the busy urban life, offering ultimate relaxation and connection with nature. The modern house on a lake provides a comfortable escape for a family in all seasons, providing a stylish way to enjoy the outdoors. The Lake Mississauga Cottage design ideas by Architects Tillmann Ruth Robinson create a cozy world in harmony with the beautiful surroundings.
The tranquil lakeside house design combines wood, glass, and stone with modern ideas and provides an inviting home on Lake Mississauga. The functional interior design seamlessly blends with the outdoors, bringing natural beauty inside. Spectacular lake views enhance an L-shaped house design plan offering privacy and tranquility.
Stylish house design, glass interiors with spectacular ocean views
Concrete and glass walls, contemporary house design ideas
Modern house addition with glass walls
Glass and wood house design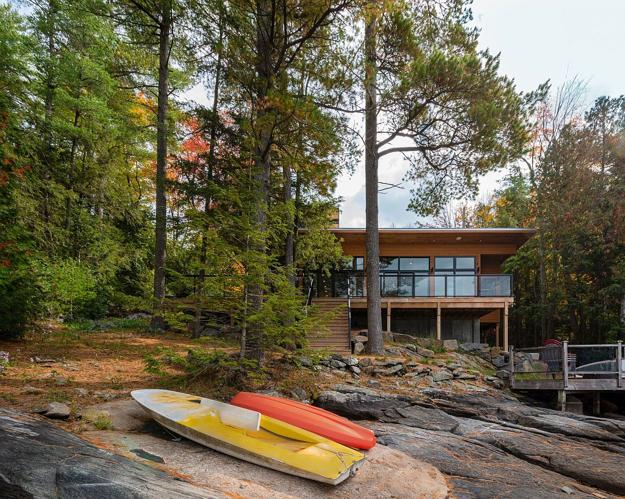 Floor-to-ceiling glass walls and large windows make every room well-lit, expansive, and beautiful. The kitchen design in bluish-gray color offers an attractive visual contrast to wood and glass structures. A stone fireplace design adds a focal point to the living area, adding coziness to a family zone.
Modern house design blending the beauty of rock crystals and Green ideas
Cozy contemporary home built with wood and glass
Movable beach cottage, modern ideas
A glazed hallway connects the bedrooms and other living spaces. A large wooden deck outside is inviting, offering a beautiful space to relax and enjoy nature. The comfortable and functional house design makes the vacation home welcoming and warm.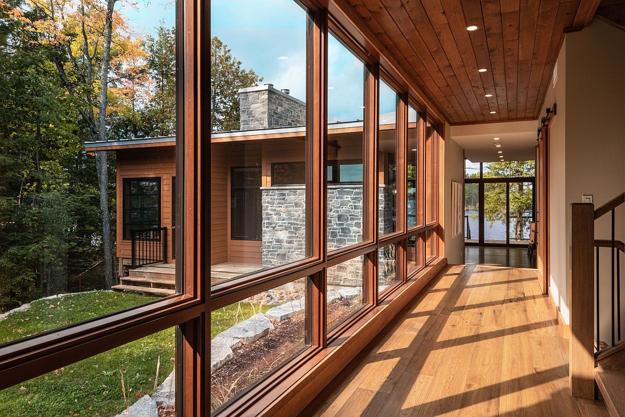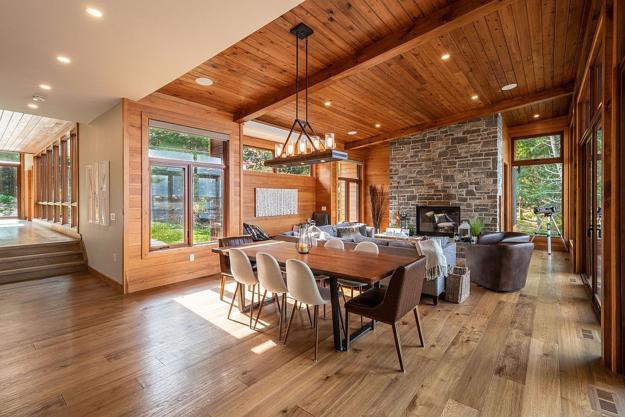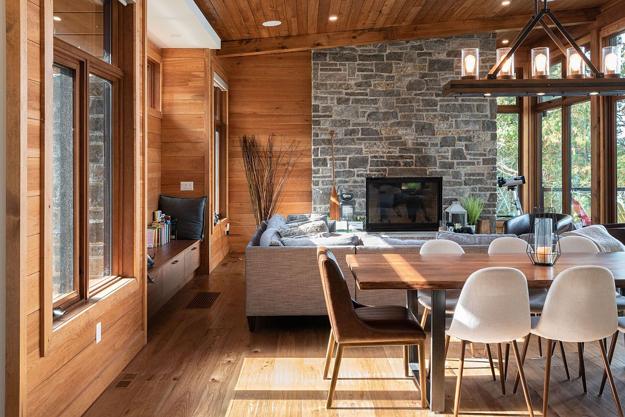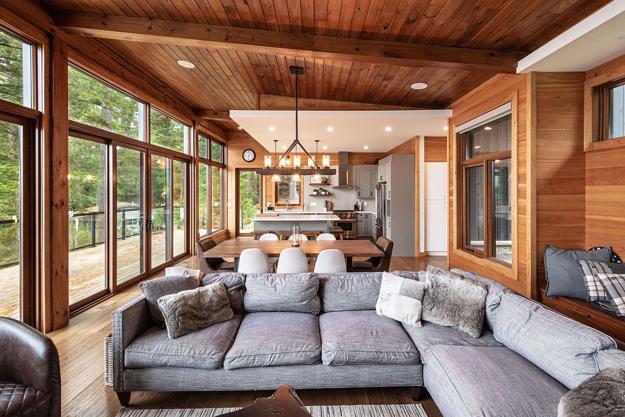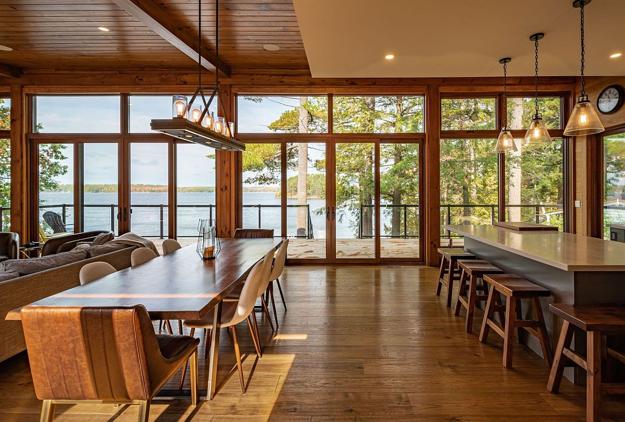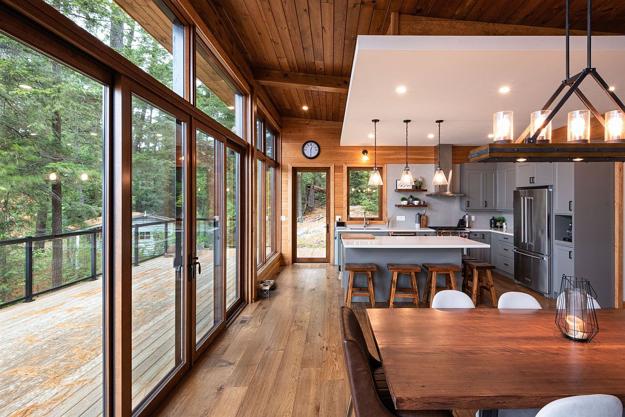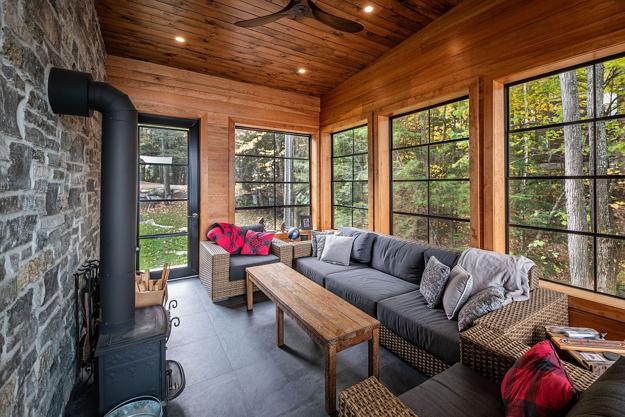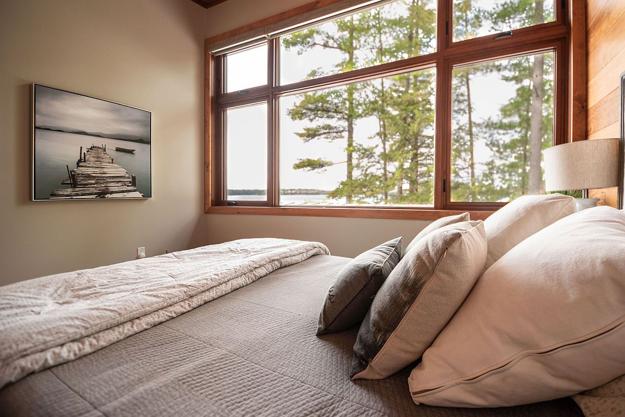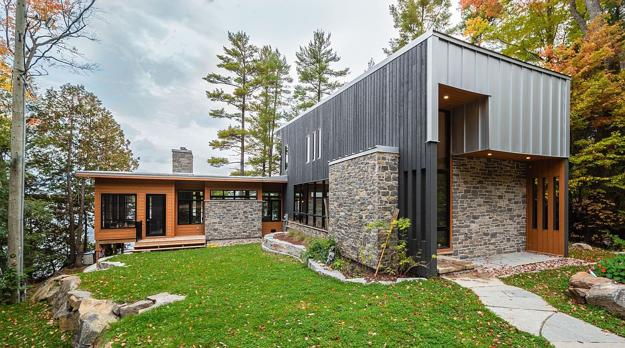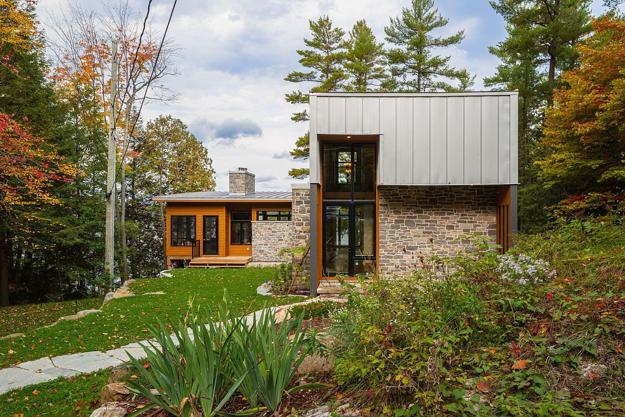 Photography: Jeanie Tam

Bright home interiors and amazing views of the ocean make this beach house a dream place. Large windows, light, neutral room...
and enjoy free articles sent to your inbox