Jacuzzis in Outdoor Rooms that Restore Your Body and Mind

Decorating Ideas
Outdoor Living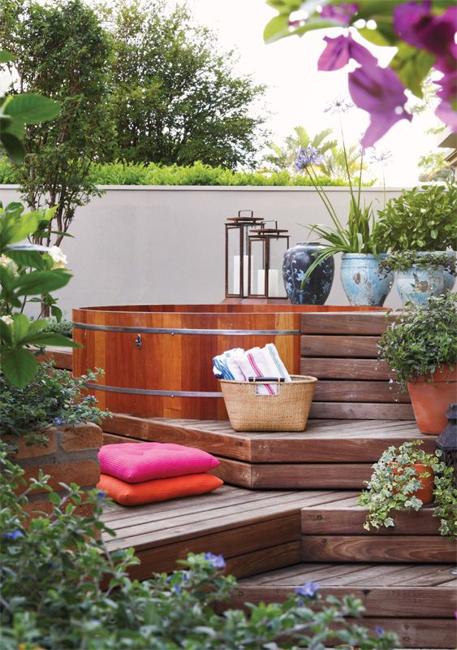 A hot tub surrounded by wood decks
water features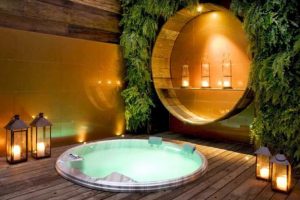 Outdoor rooms designed like spas and Jacuzzis are great additions to modern homes. People install them in their backyards, creating fabulous places to spend family time or relax alone and rejuvenate. Outdoor seating areas around them become favorite outdoor spaces that increase the values of modern homes and improve the functionality of backyard landscaping.
Outdoor Jacuzzis give people a unique opportunity to spend magical evenings under the stars while enjoying the comfort of their homes. Underwater lighting fixtures and spa functions create an exclusive atmosphere of luxury, making people believe that they have the life of a Hollywood star. At the same time, Jacuzzis are reasonably inexpensive and easy to install water features that magically transform backyard designs.
Outdoor living spaces with Jacuzzi tubs, beautiful yard landscaping ideas
Beautiful outdoor bathroom designs, soothing spa ideas
Outdoor rooms, home spa design ideas
How to design outdoor rooms with hot tubs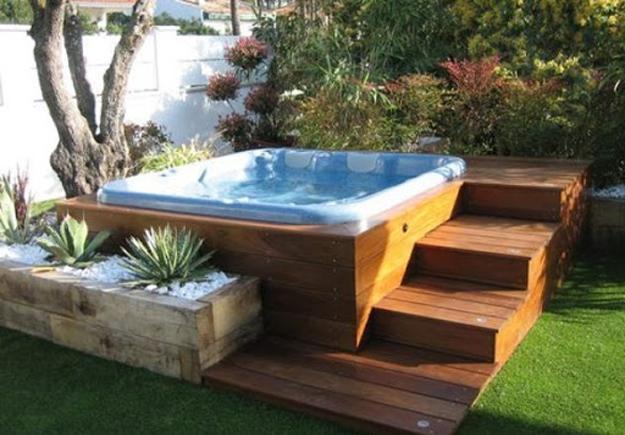 Gardens, private spots in backyards, places away from the eyes of the neighbors are the best spots to install a Jacuzzi. Outdoor rooms that connect with the house stretch home interiors and connect the living spaces. Sunshades, roofed patio ideas, and French doors opening to the area with the Jacuzzi are stylish and practical backyard designs that work very well for convenience and comfort.
Unique outdoor swimming pool designs; inspiring water features, and yard landscaping ideas
30 outdoor shower design ideas; beautiful tiled and stone walls
Modern backyard ideas, outdoor shower designs
Indoor-outdoor rooms with tubs, small bathrooms, and garden showers are significant trends celebrating the fantastic opportunity to enjoy the water in nature in every home. Bamboo screens and gazebos are perfect for privacy. Roofed patio ideas are ideal solutions to cover and protect you from rain or snow and the sun heat. An outdoor seating area with a few potted plants completes the functional and beautiful outdoor rooms while creating a relaxing effect.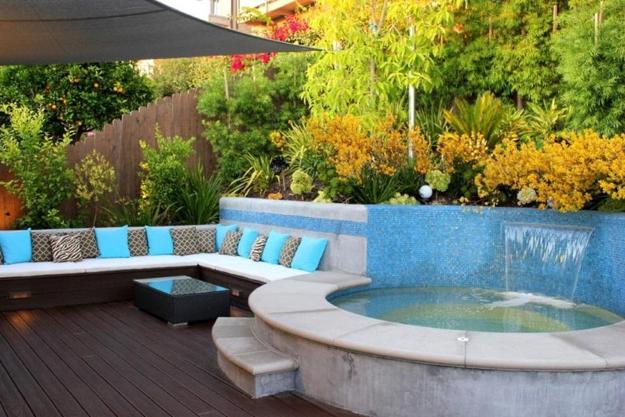 Select a spot with the best view. Place your Jacuzzi on even ground to properly drain and away from any large trees which will drop leaves around the tub. If the soil is not completely level, you can construct a wooden deck or concrete platform to install your tub. Check out the Lushome collection of beautiful outdoor rooms with Jacuzzis, get inspired, and add the magical tub to your backyard designs.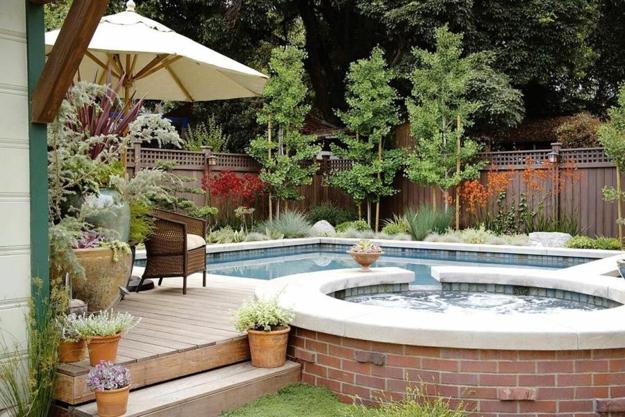 Imagine sipping your favorite drink in a hot tub in your backyard. The hydrotherapy jets gently massage your body and offer you the healing powers of water. Your muscles begin to relax, and you start feeling happy. Being surrounded by nature and hearing the bubbling water sounds are ideal for complete relaxation, restoring your body and mind. There is no better way to spend time with your family or friends when you are at ease.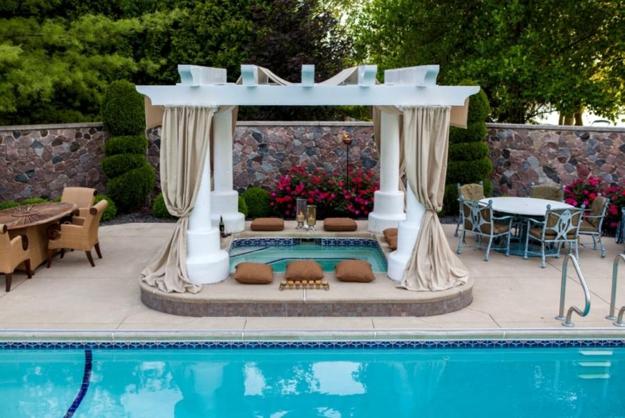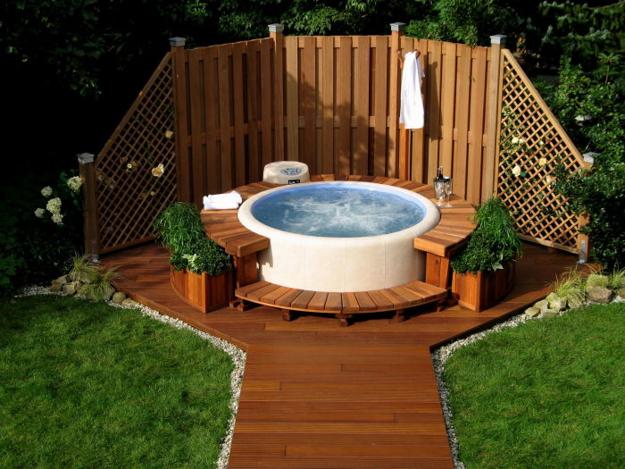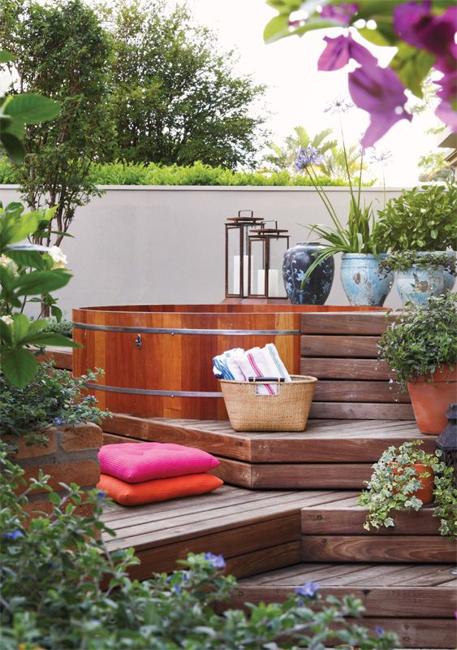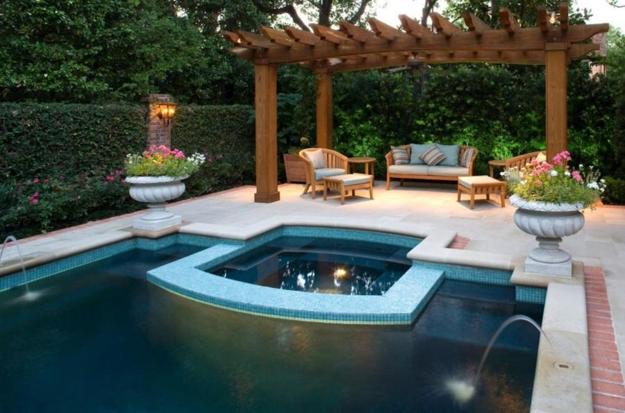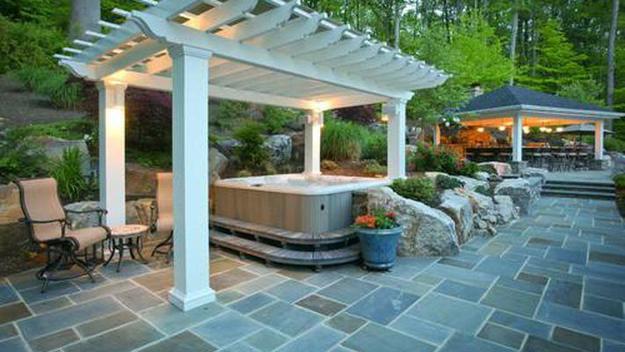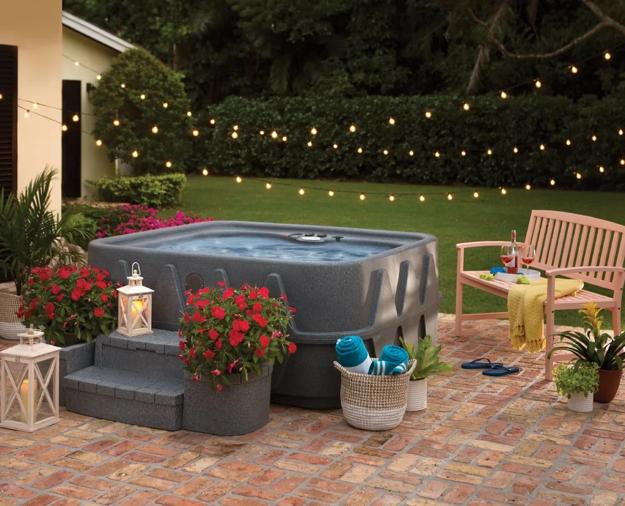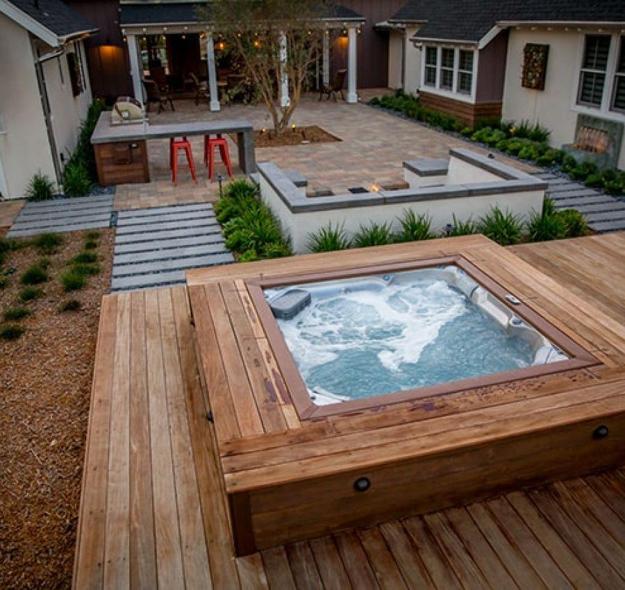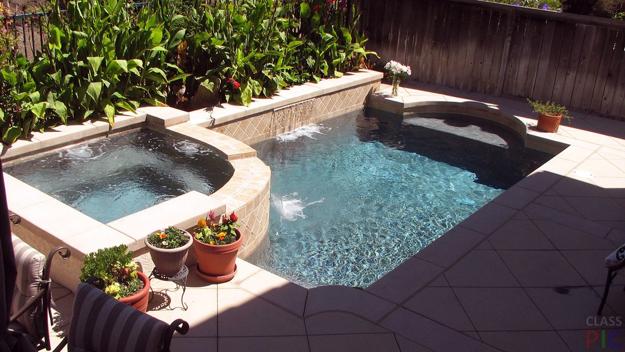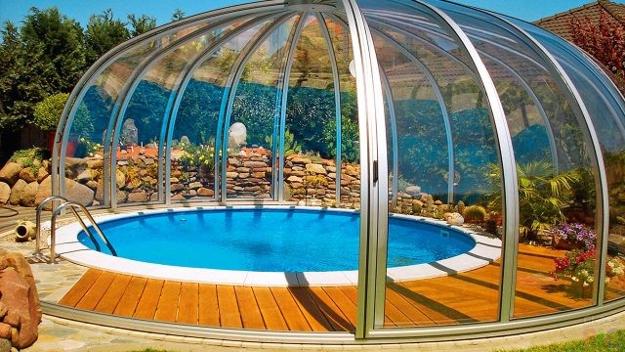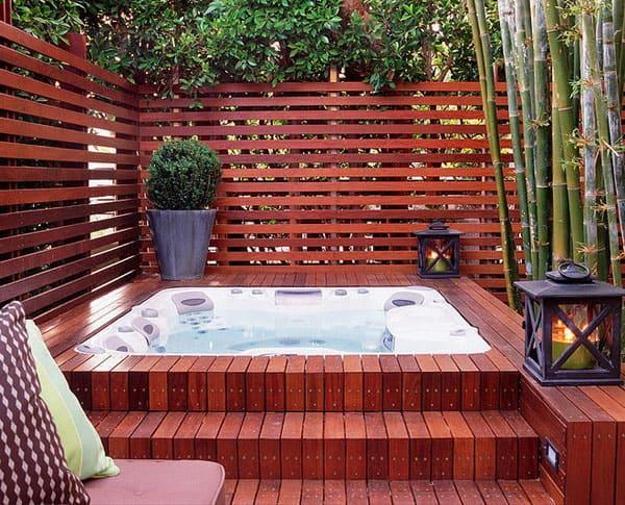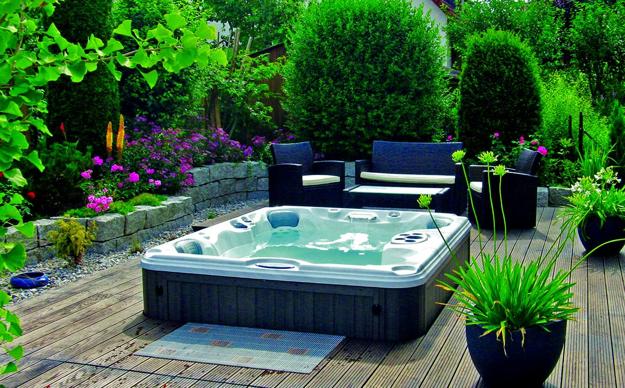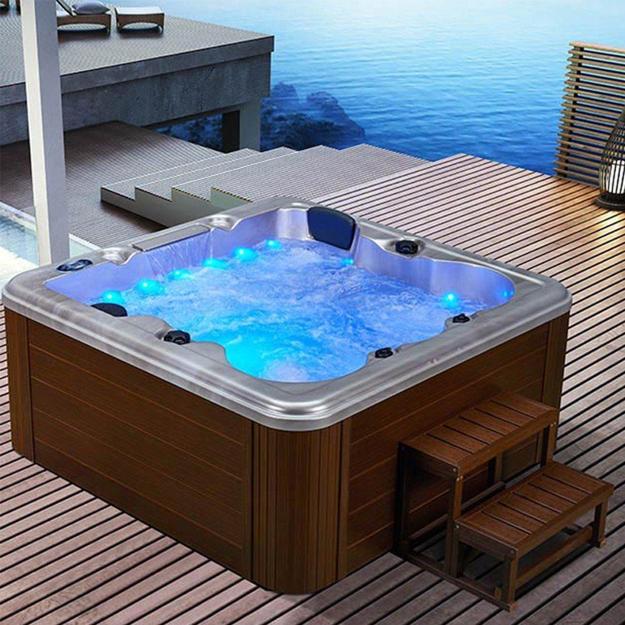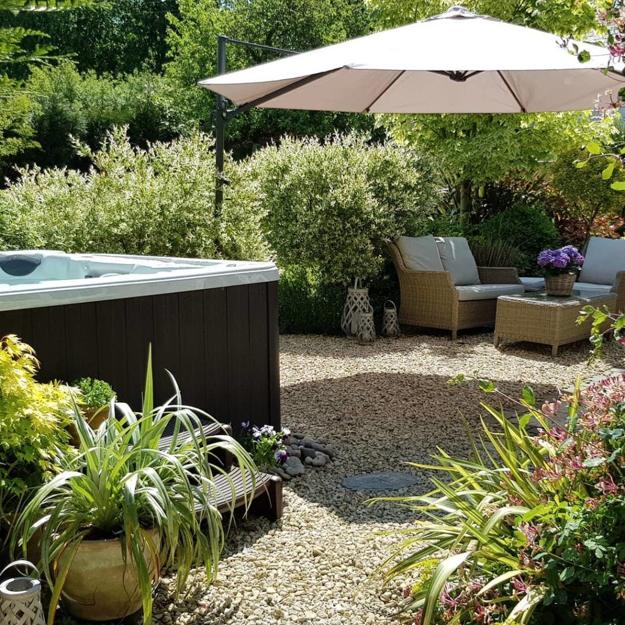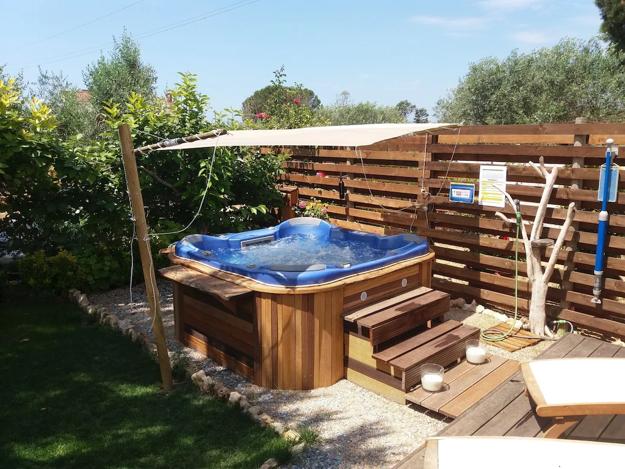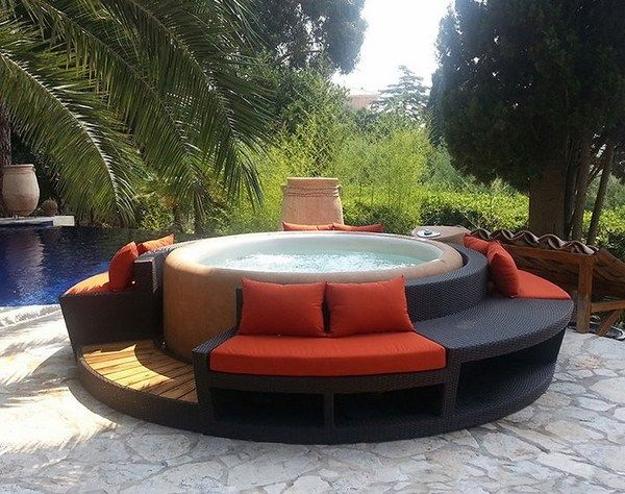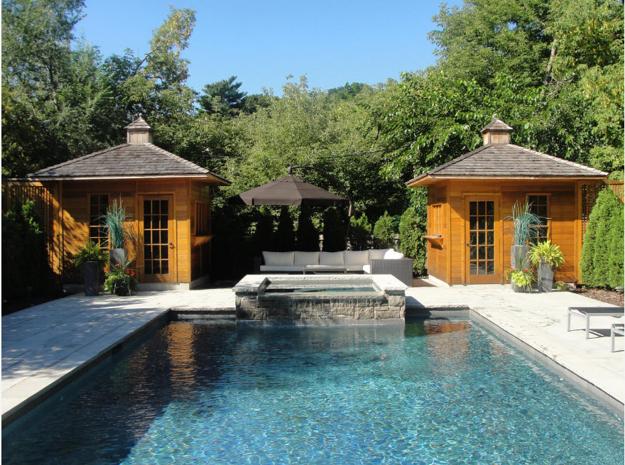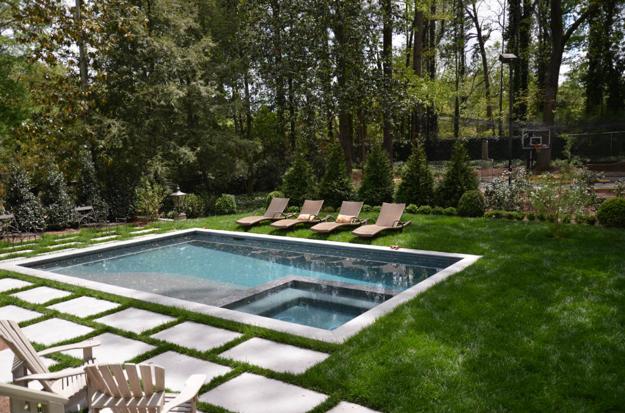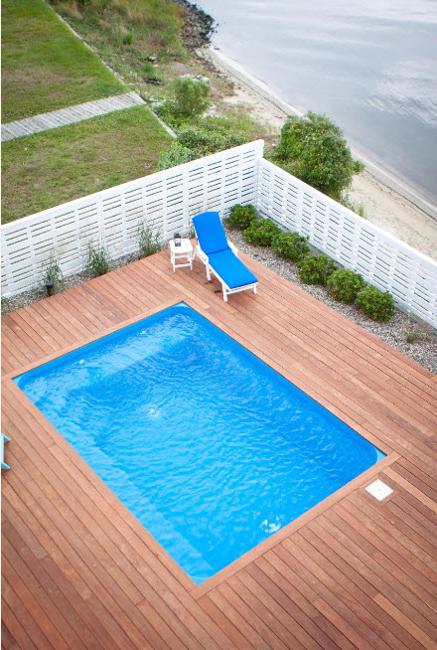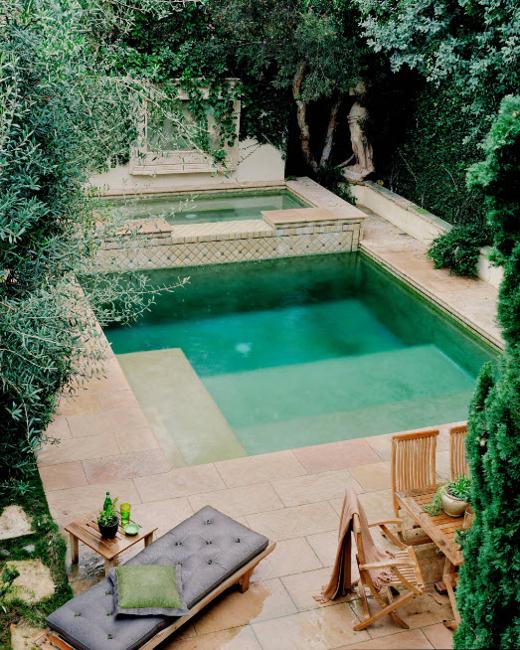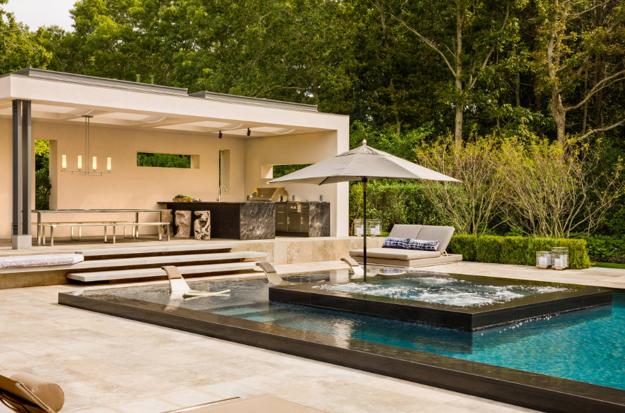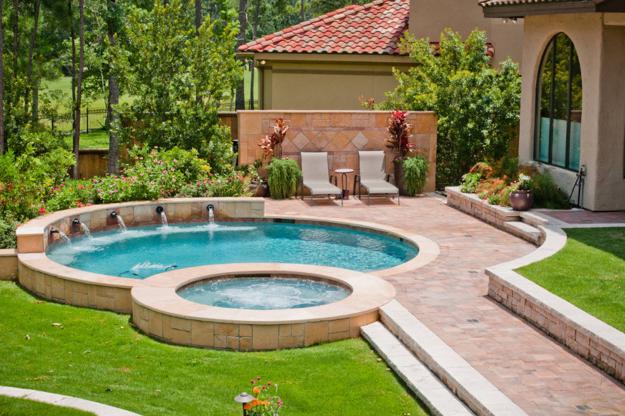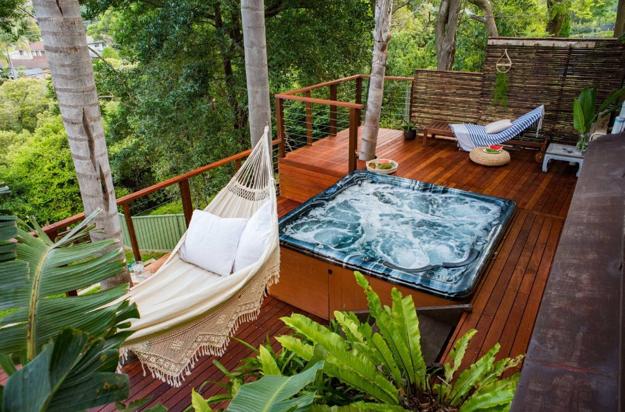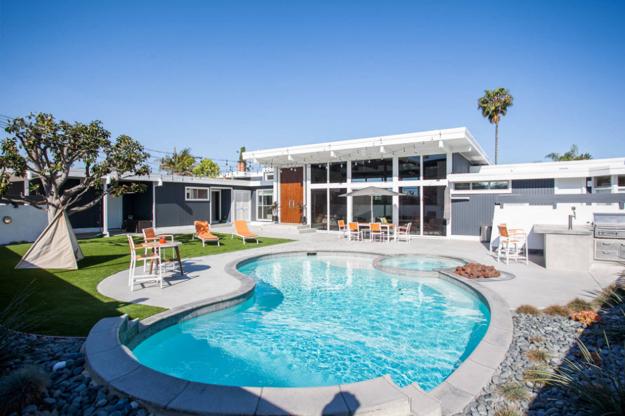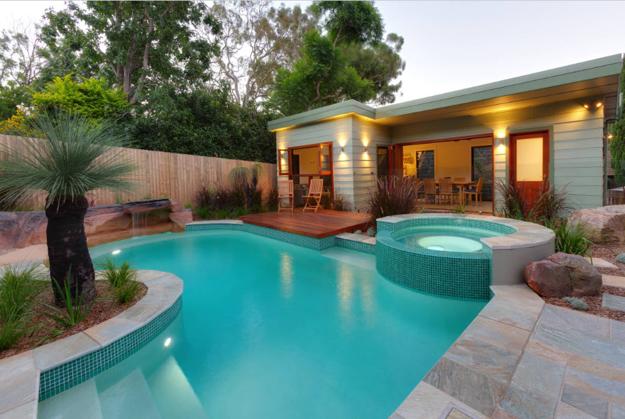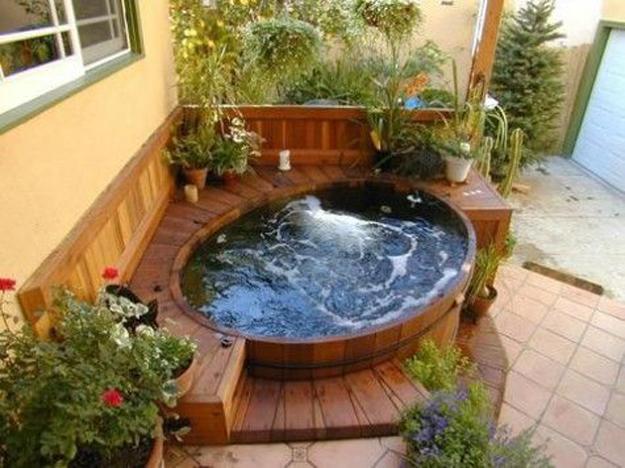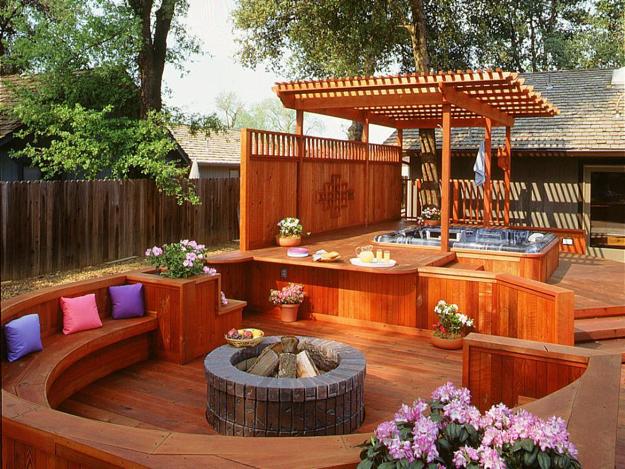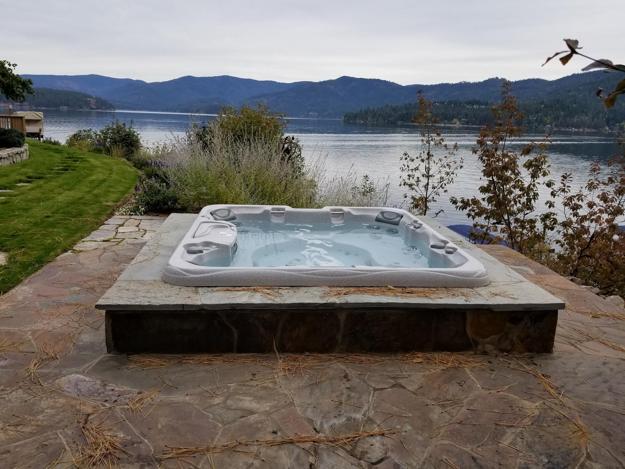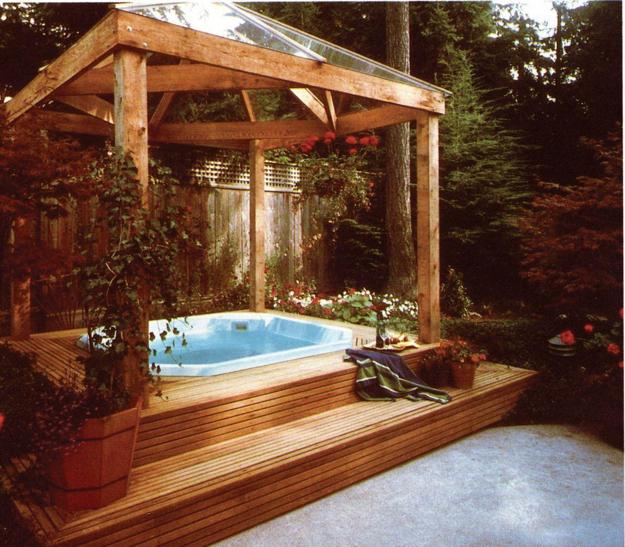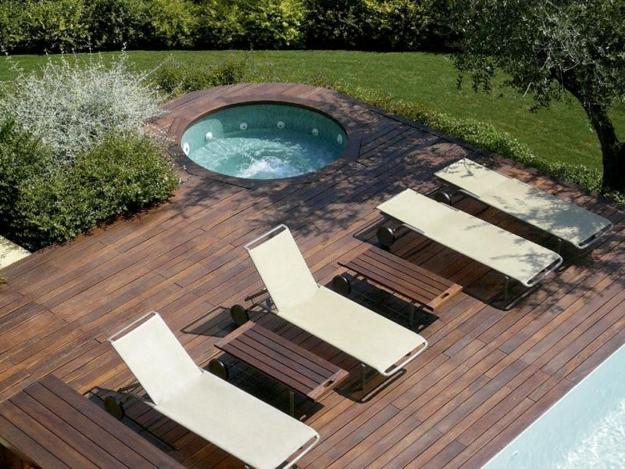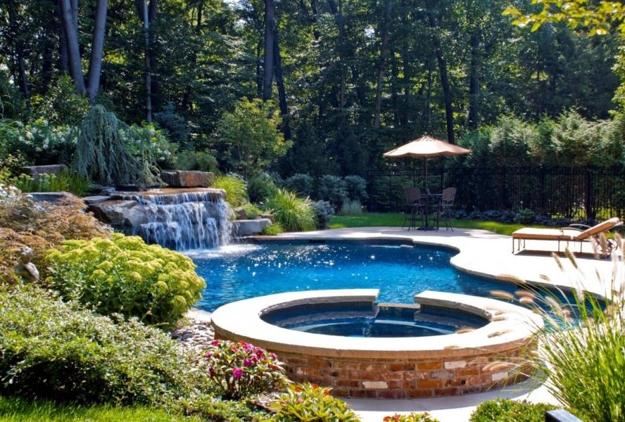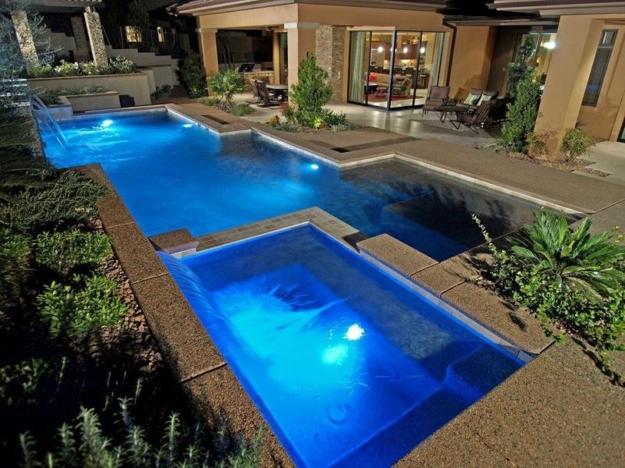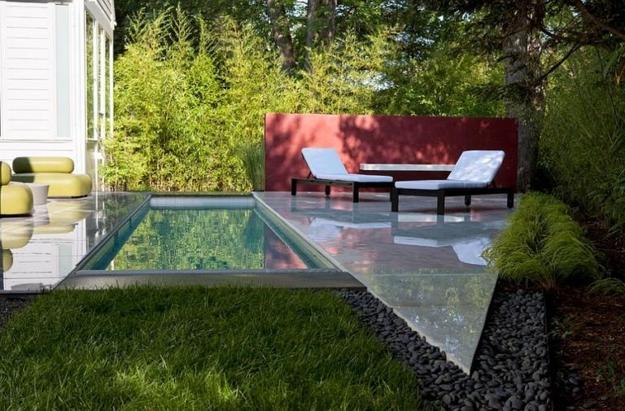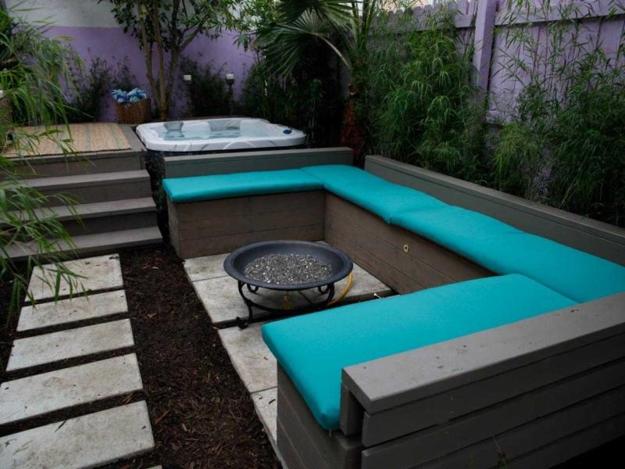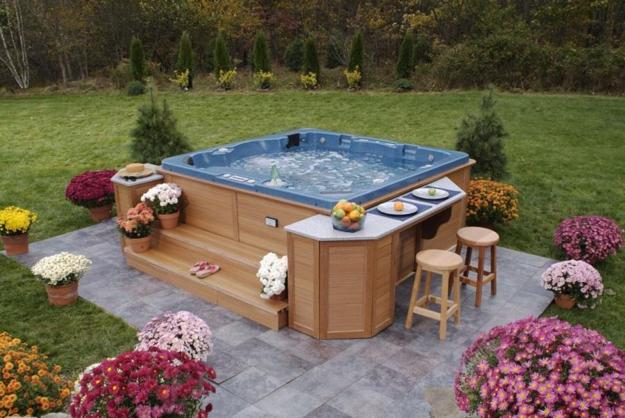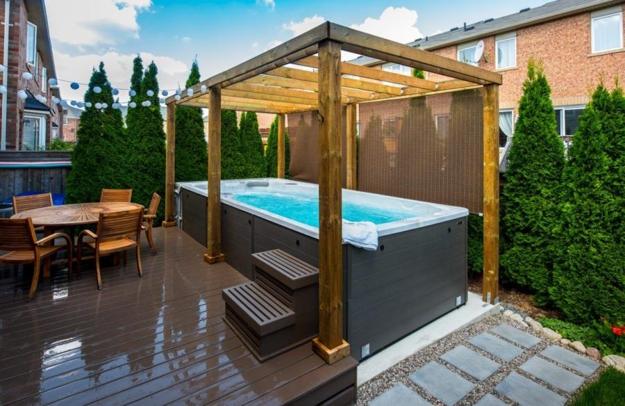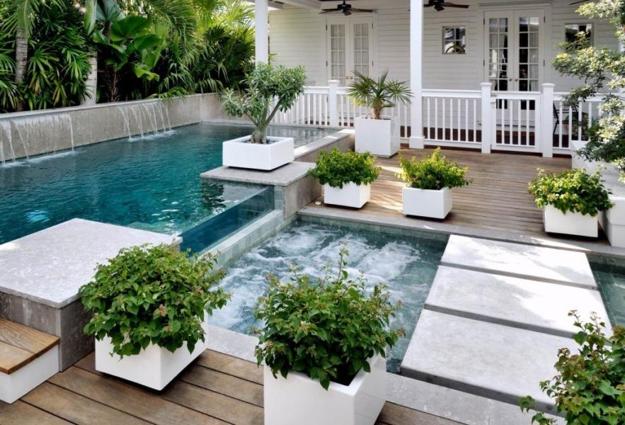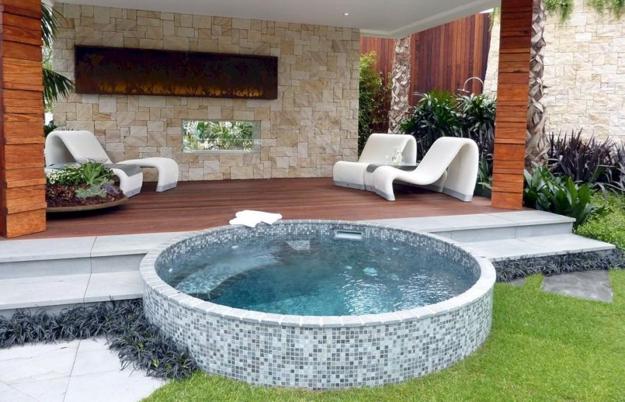 Outdoor rooms with fireplaces are a beautiful trend in creating comfortable outdoor living spaces that stretch home interiors, make houses feel...
and enjoy free articles sent to your inbox