Interior Decorating with Beautiful Bulb Flowers Growing Indoors, Eco Friendly Ideas

Decorating Ideas

Plants and Flowers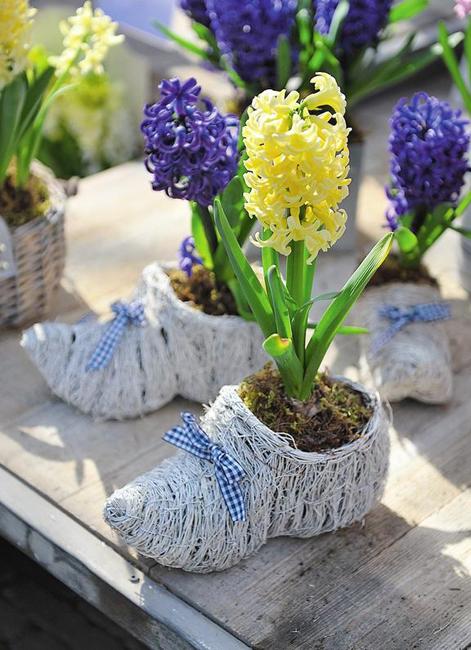 Growing indoors spring flowers, creative containers
VALENTINES DAY IDEAS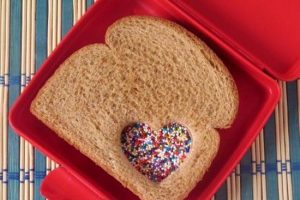 Here are Lushome tips and inspiring eco-friendly ideas for winter decorating with growing-indoors spring flowers. You can enjoy gorgeous blooms right inside your home in winter and early spring, no matter the weather. Inside gardens are great eco-friendly projects with spring bulbs to force them to bloom in your winter home. Bright daffodils, hyacinths, tulips, crocuses, paperwhites, and irises bring spring spirit with vibrant colors and sweet scents. Spring flowers can naturally cheer up winter decorating and add elegant, eco-friendly accents to home decor.
You can skip the soil and make beautiful flowers sprout in water like hyacinths and crocuses. Use a narrow-necked vase that holds the bulb just above the waterline. It is best to put it in a cool, dark place until roots fully form and stems grow. When sprouts are 2 to 4 inches tall, move the vase with bulbs to a warm, sunny room to enjoy watching how the beautiful flowers come to life, surprising you with vibrant colors.
Landscaping ideas for planting bulb flowers for beautiful spring gardens
DIY ideas recycling used bulbs and test tubes for stylish decorative vases
How to grow spring flowers indoors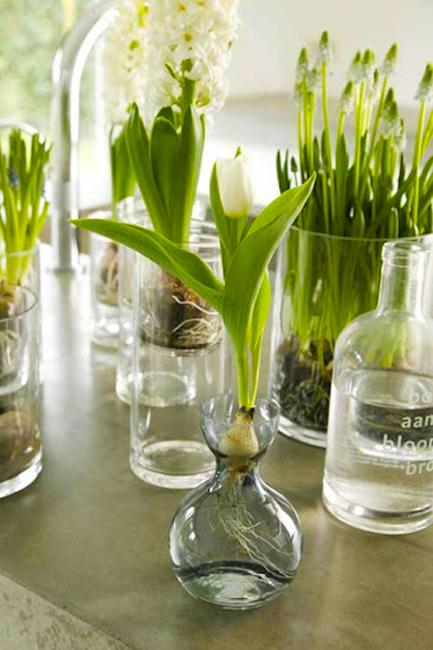 1. Potting the bulbs
Fill an attractive container with moist potting mix or pebbles if you are planting hyacinths and paperwhites. Plant each bulb root side down in a shallow hole, 1 to 2 inches deep, exposing a tip. Keep bulbs from touching one another.
Simple and cheap ideas for home decorating with flowers
Spring decorating ideas, lovely containers with beautiful flowers
Creative spring flower arrangements, Mother's Day gift ideas, table centerpieces
2. Cooling down
Pre-chilled bulbs are ready to grow; others should go to a dark, chilly spot, such as a garage, unheated sunroom, porch, or fridge with a temperature of 35 to 45 degrees Fahrenheit for 12 weeks.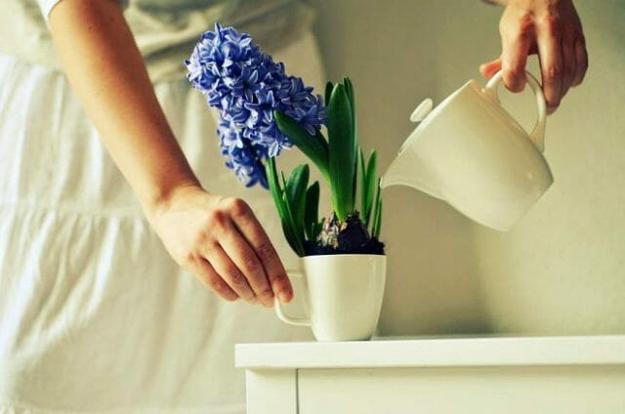 3. Watering
Make sure the potting mix stays moist. The first flower tips appear within a few weeks. Once the emerging sprouts are an inch high, move the container into a cool, dim room for about a week.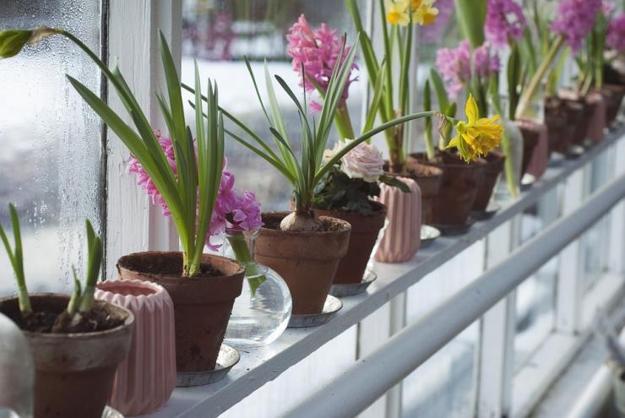 4. Light
Move your flower pots into a bright room to encourage them to bloom. Continue to water, keeping the soil damp. If the stems become tall or top-heavy, insert a slender stake into the pot to support the blooms.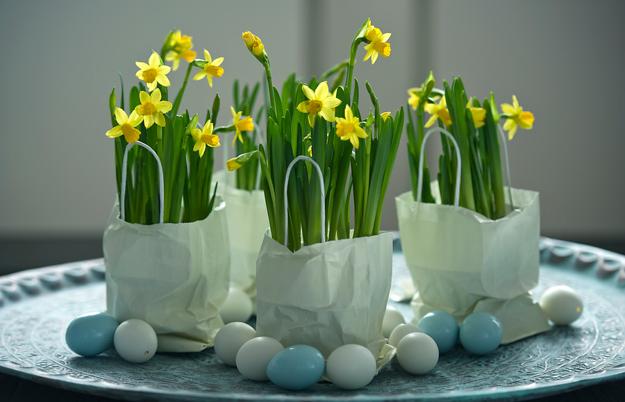 Eco-friendly decorating with flowers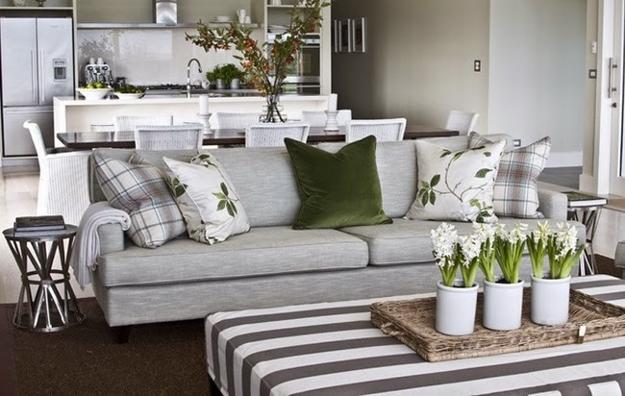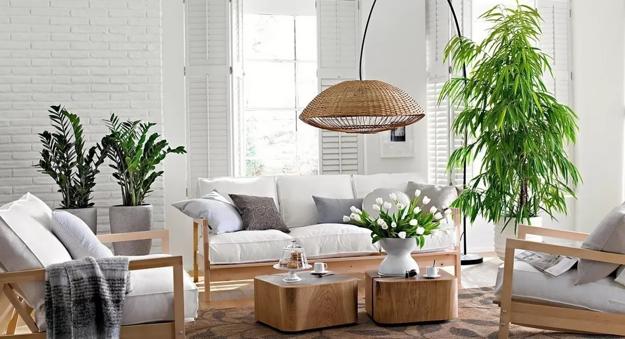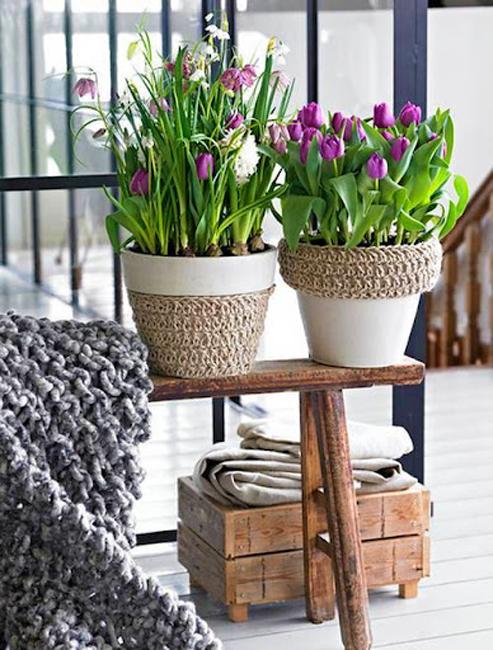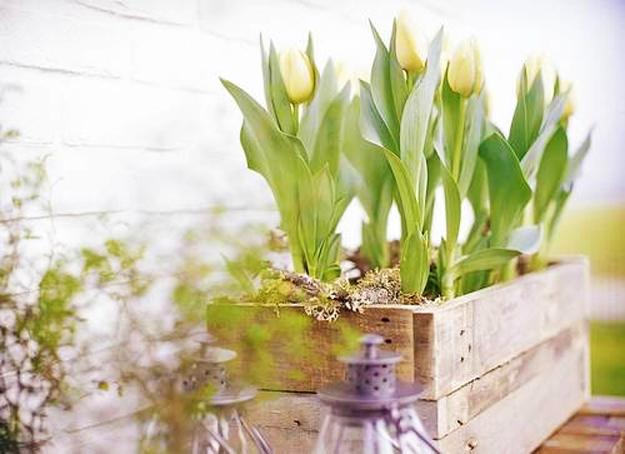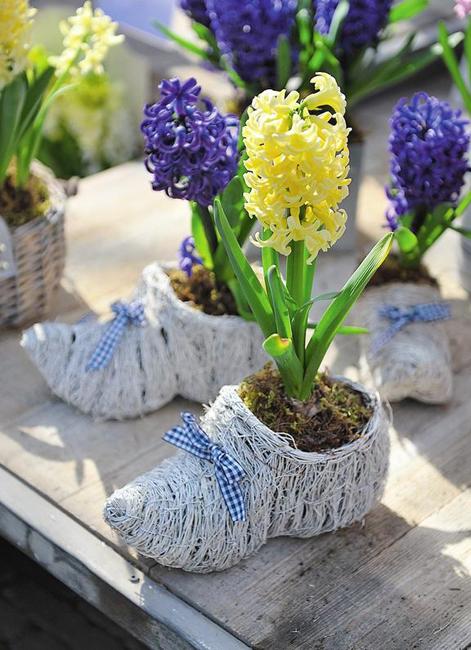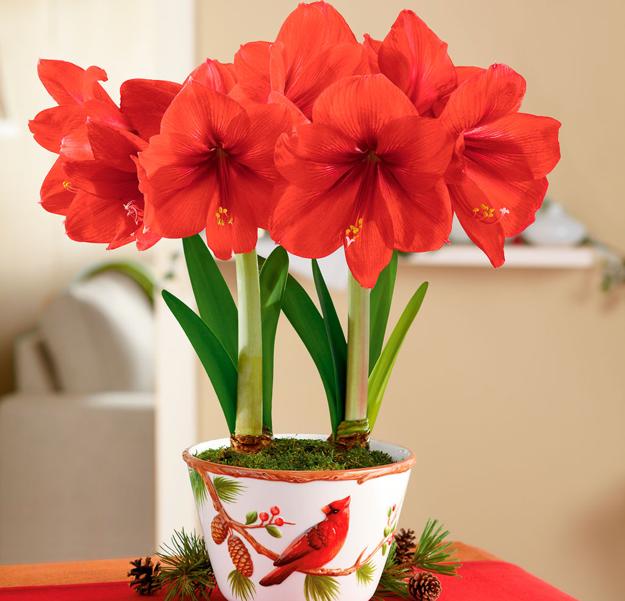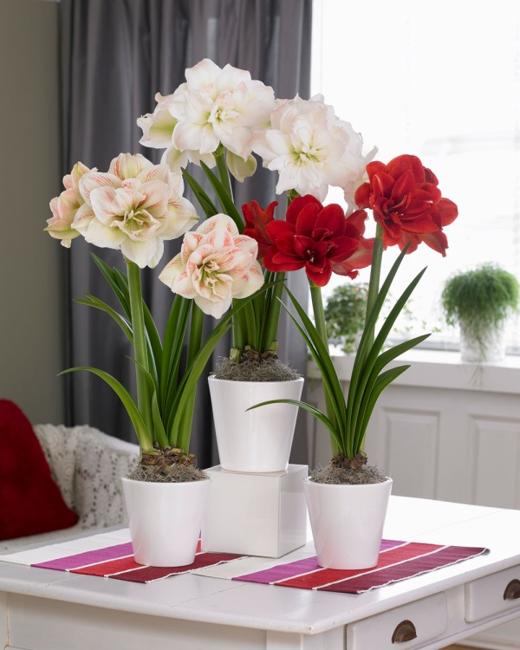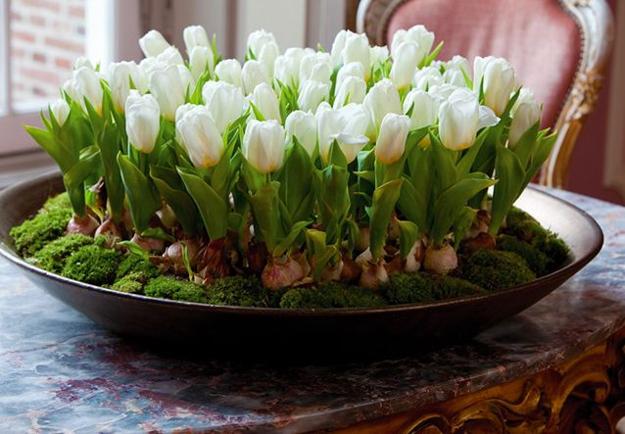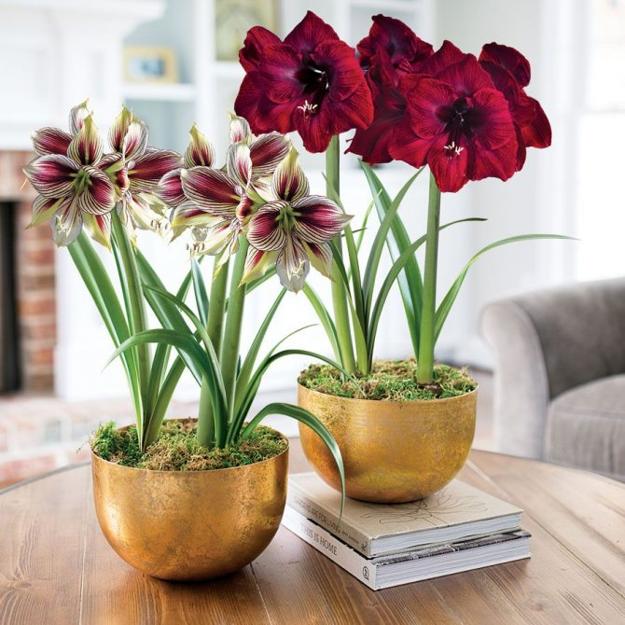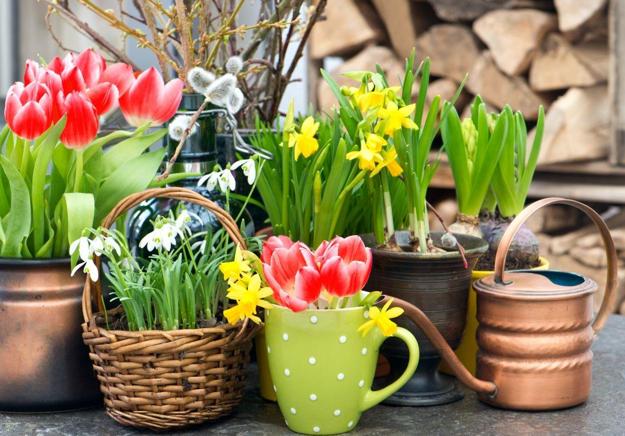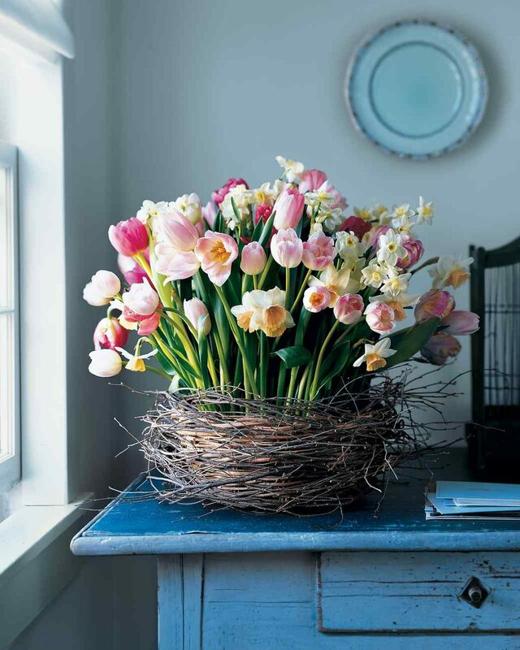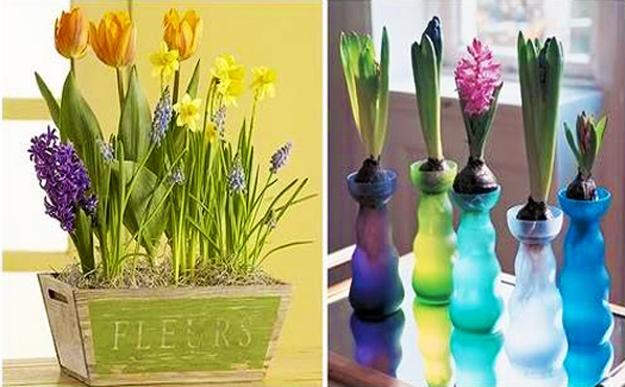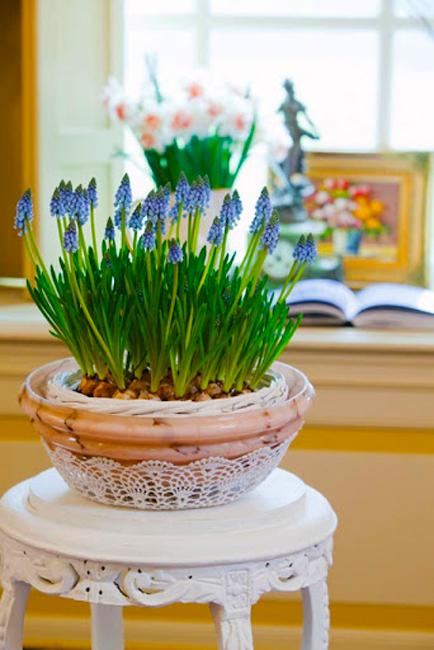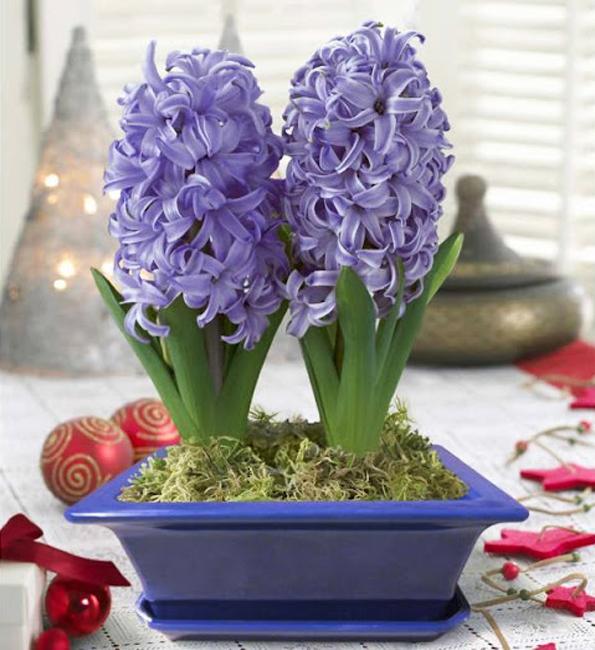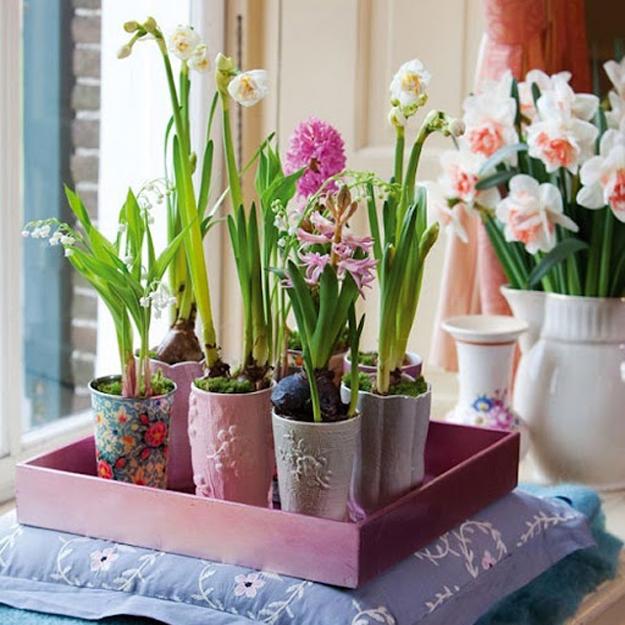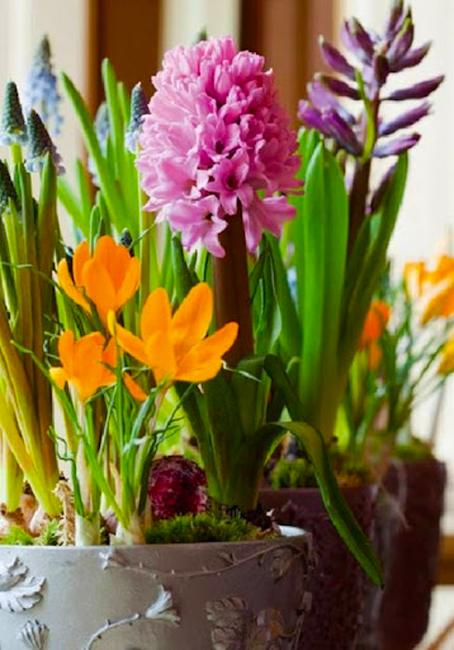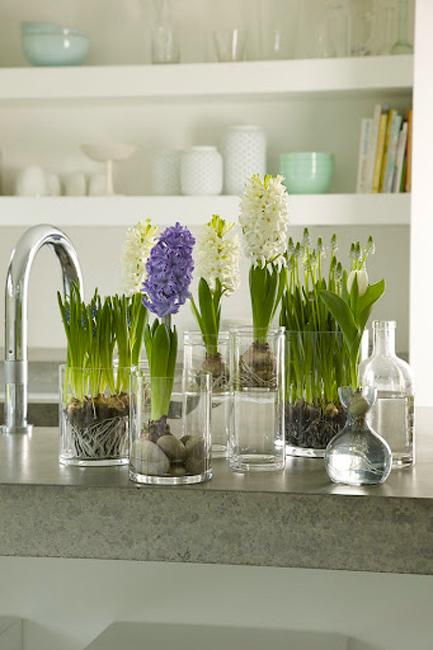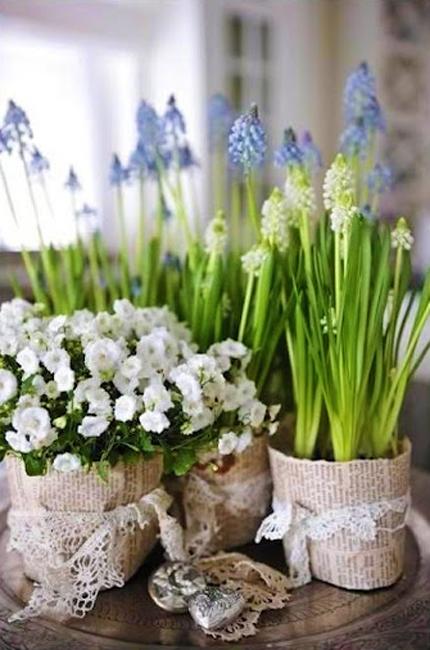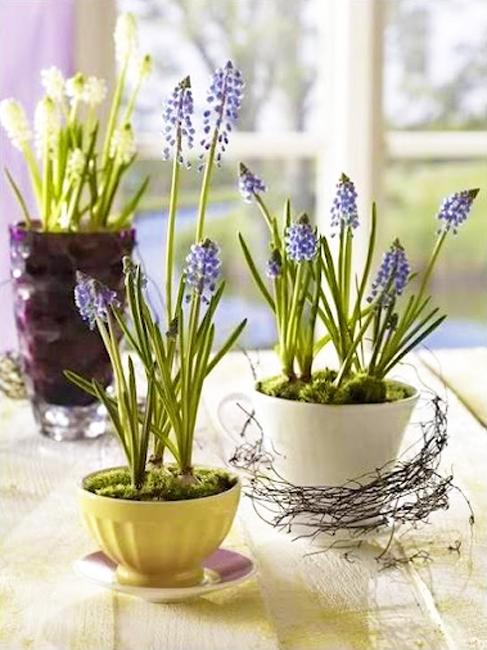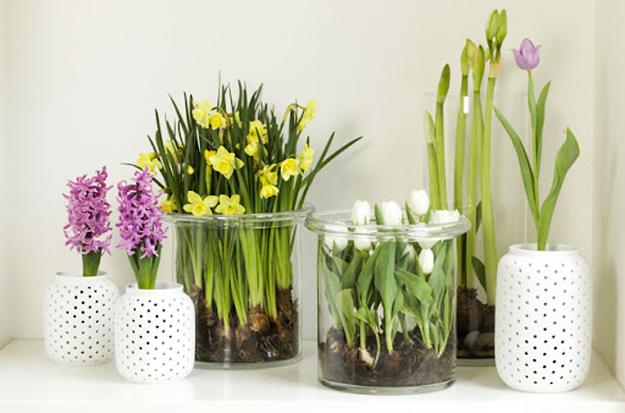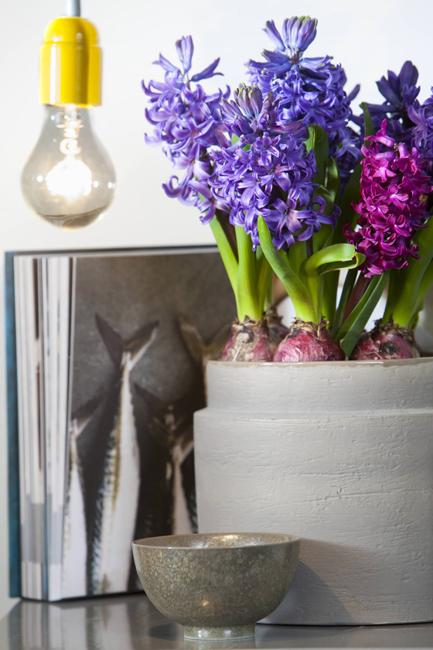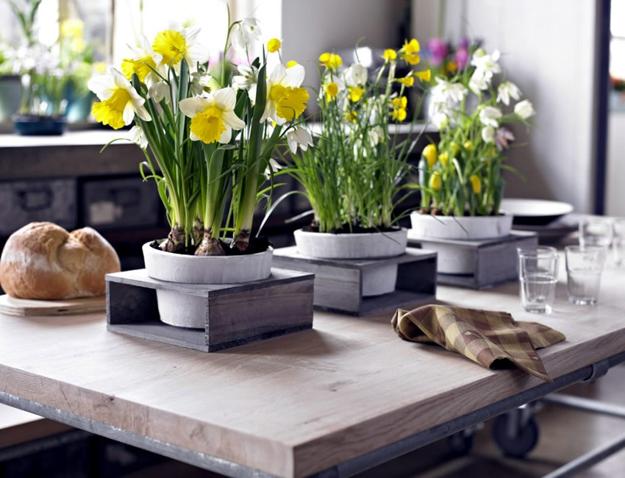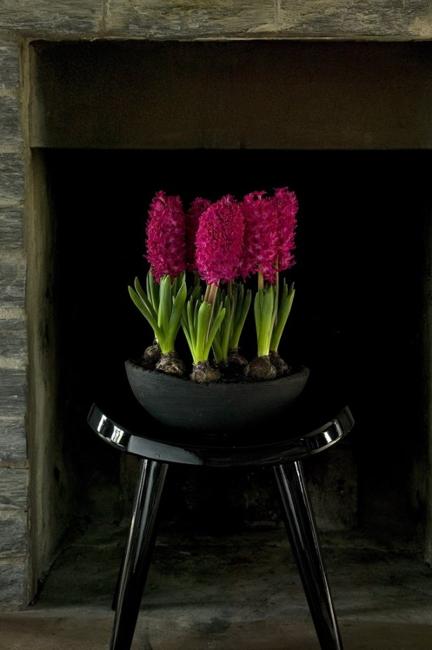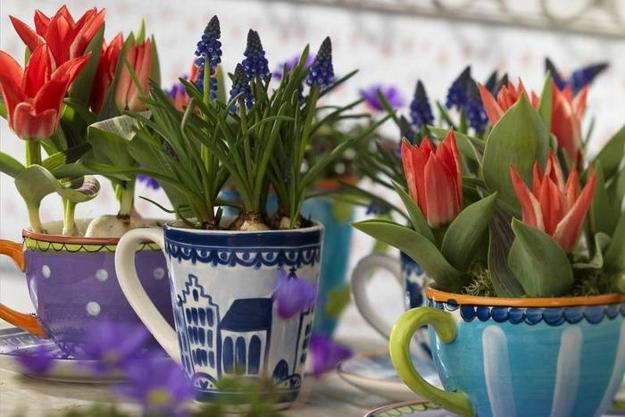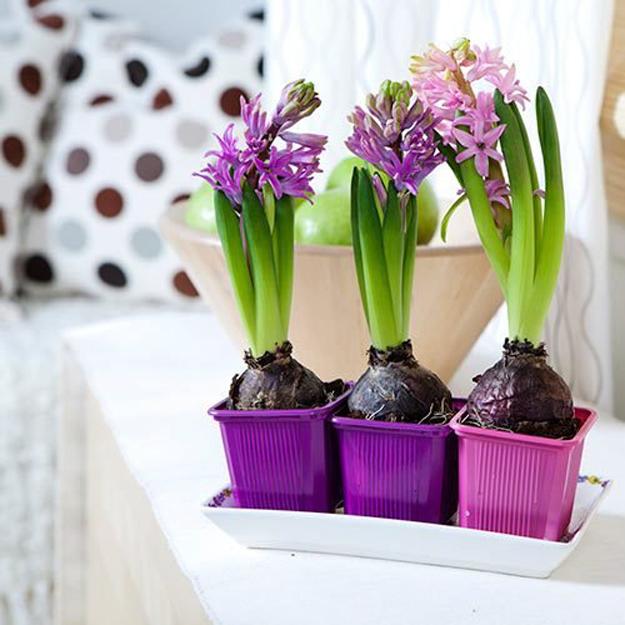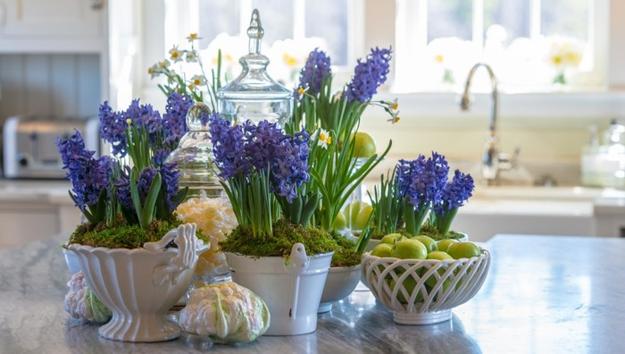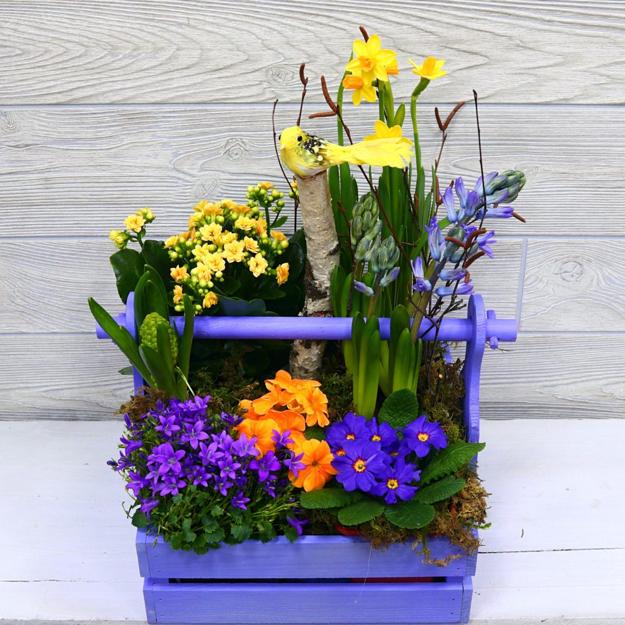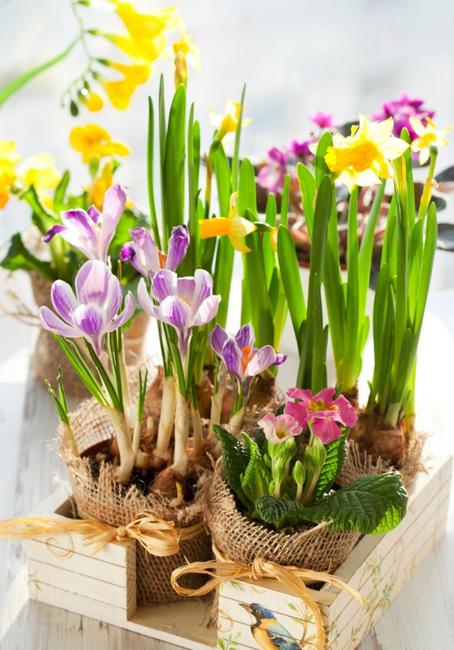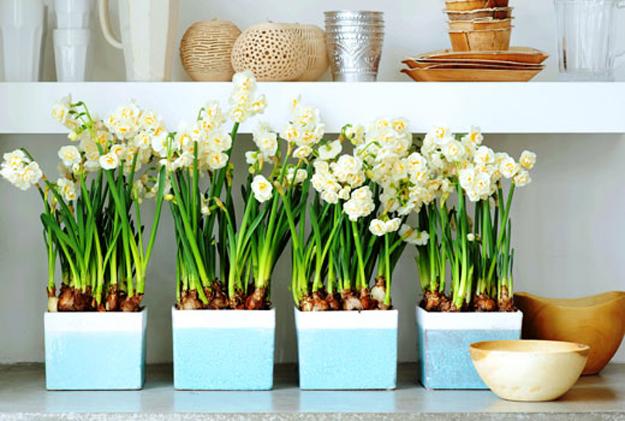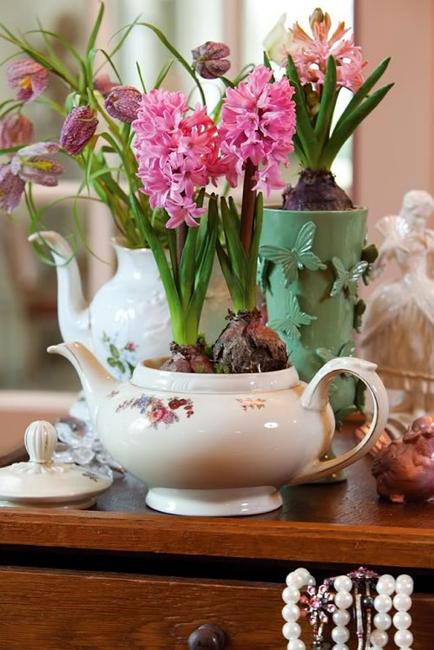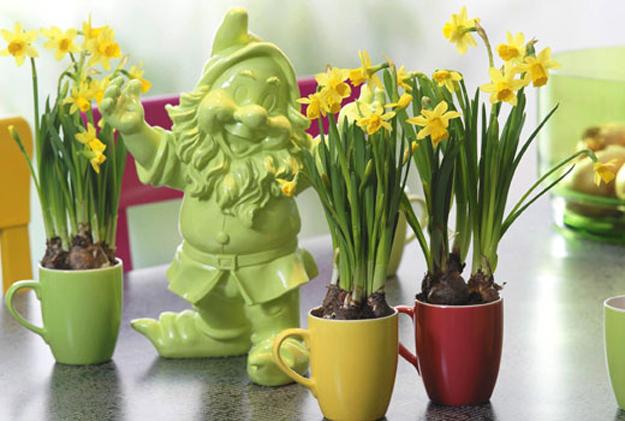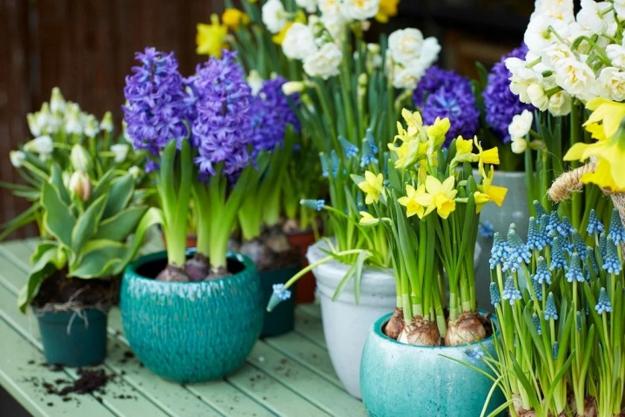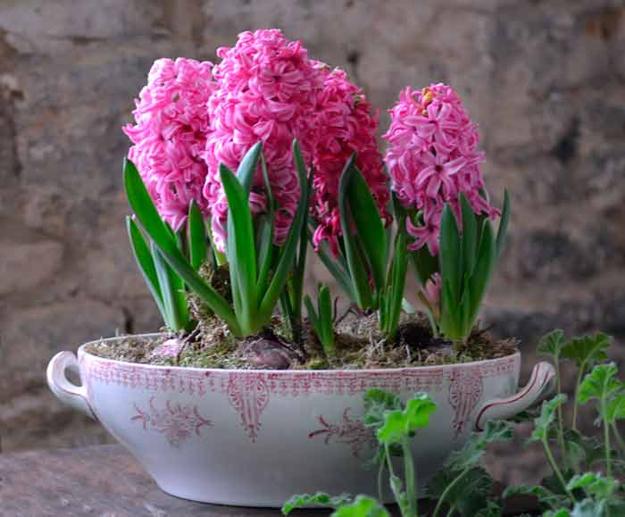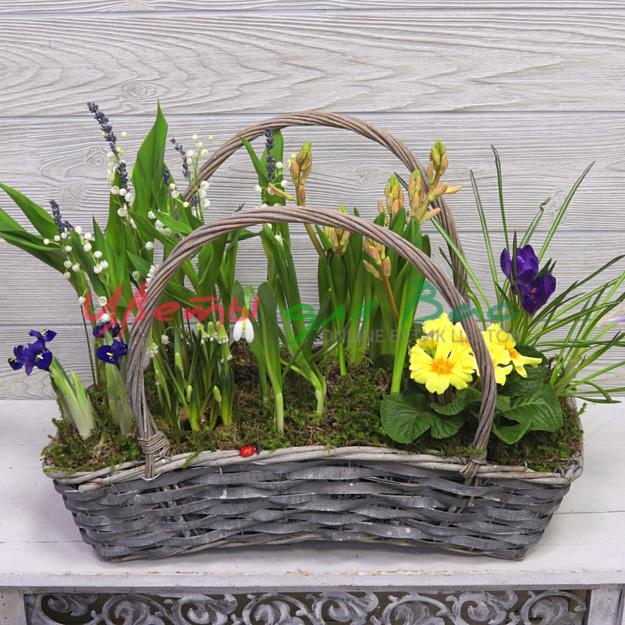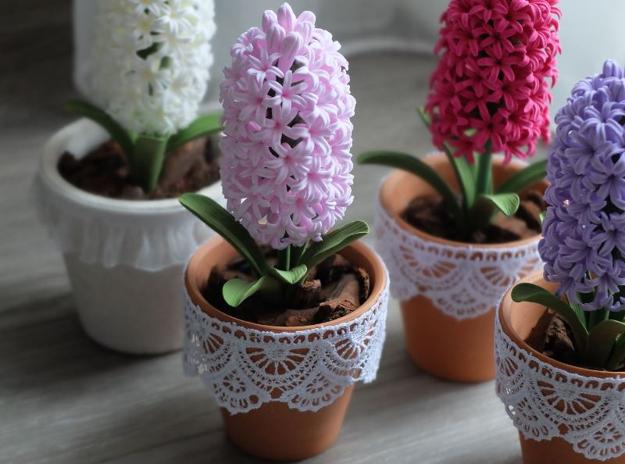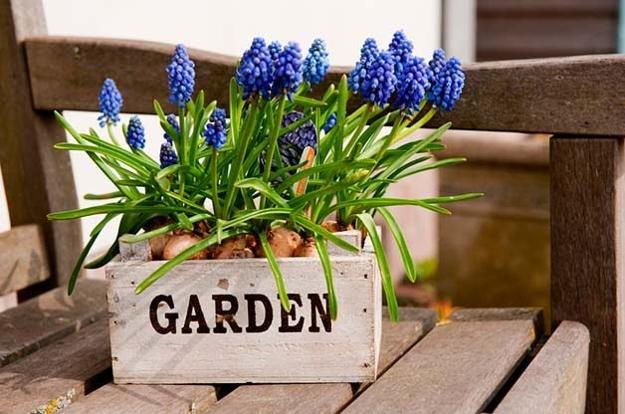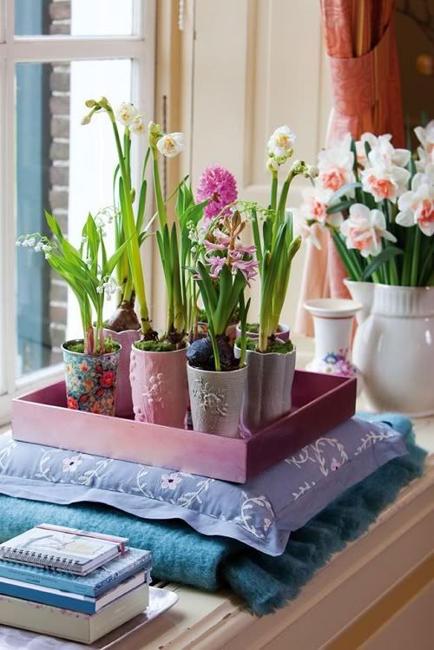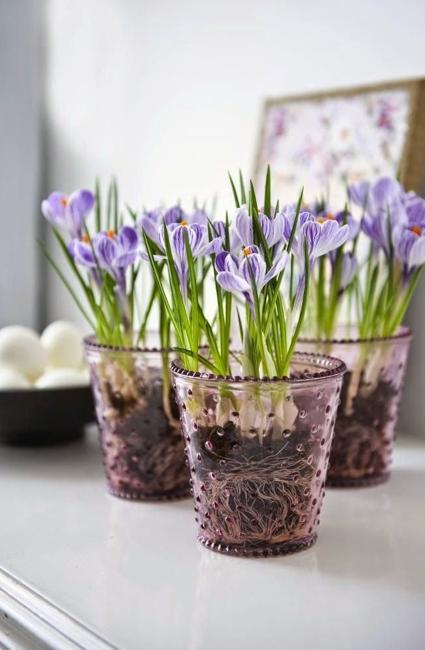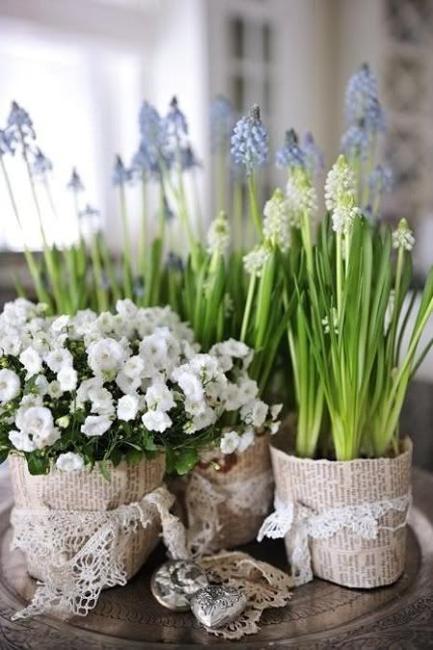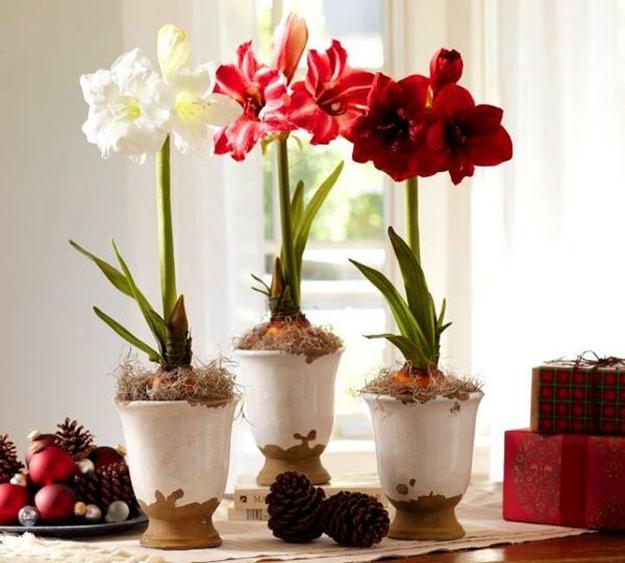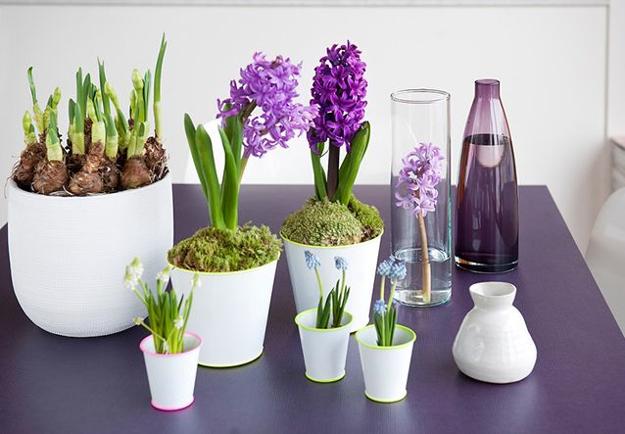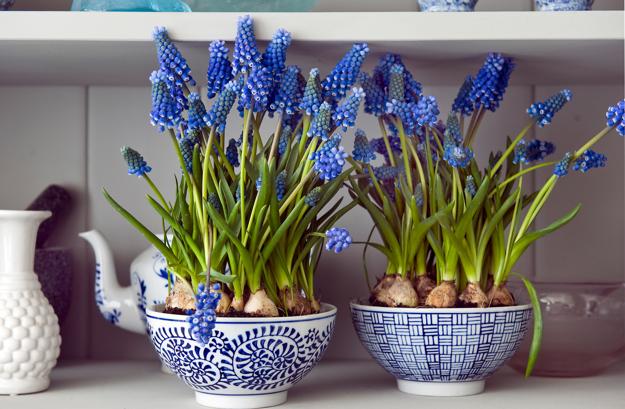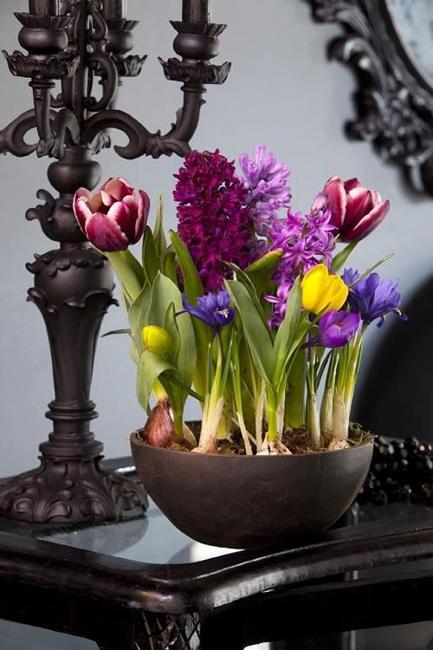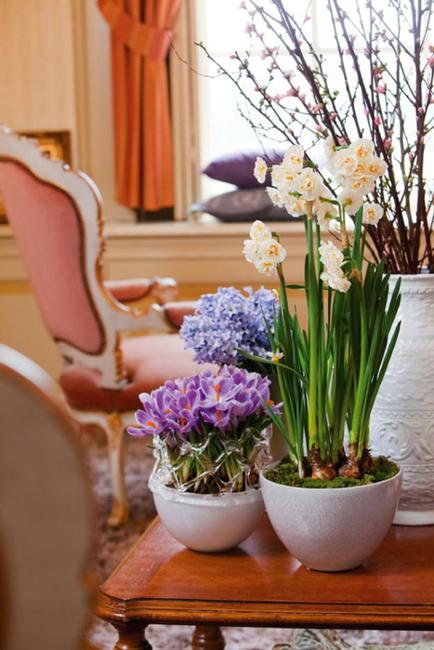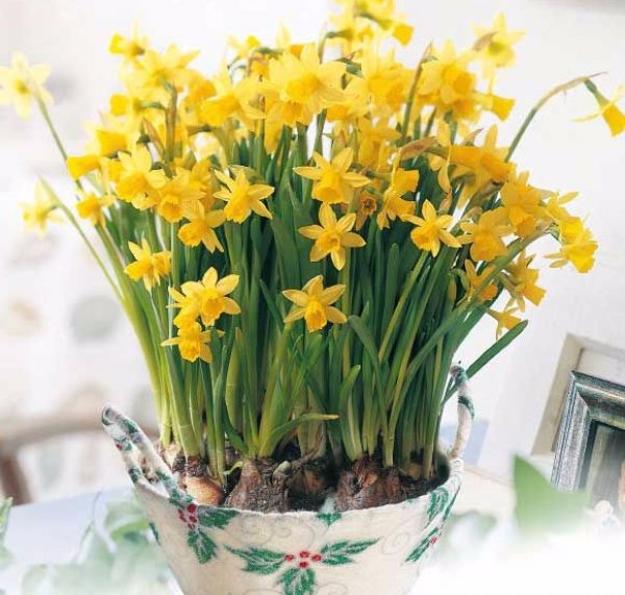 More from decorating with flowers

Fabulous designs take modern food decoration ideas to the next level blending innovative concepts with traditions and exploring new ways to...