Ideas for Planting Tulips to Create Dazzling Accents and Borders in Spring Gardens

Decorating Ideas

Plants and Flowers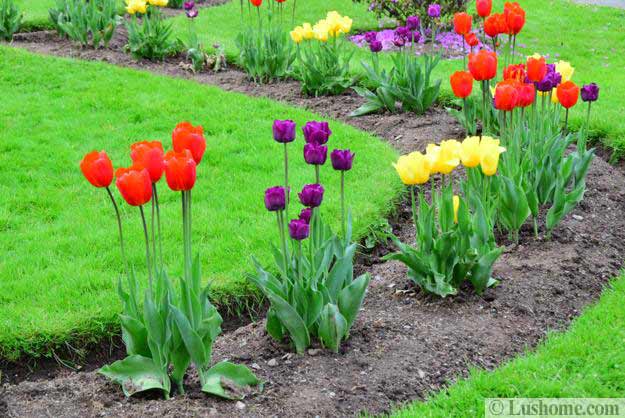 spring decorating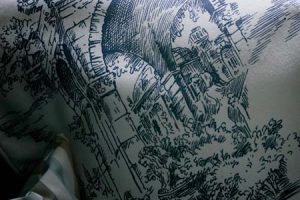 An attractive garden design is the result of smart planning and planting. Tulips are beautiful flowers to emphasize colorful arrangements and create spectacular accents or flower bed borders. The flowering bulbs are excellent for spring decorating and yard landscaping. They look bold on flower beds, in big containers, along borders and in small pots bringing gorgeous white, yellow, orange, peach, red and purple colors in spring. Lushome shares tips and ideas for planting the tulip bulbs to achieve amazing effects in spring gardens.
Naturalizing the bulbs allows to add bright colors to outdoor living spaces and create spectacular accents in spring gardens. Planting tulip bulbs in grass, beside tree stumps or under large trees create an illusion of the spring flowers spreading naturally in backyards. Charming accents add interest to spring garden designs and brighten up the outdoor living spaces with spectacular, warm, and beautiful colors.
Tulips grow better in full sun. You can plant tulips in any open spots and under shrubs or trees which are leafless in early spring. Smart planning and creative planting ideas are essential for gorgeous spring yard landscaping. Tulips are inexpensive and beautiful flowers that produce vibrant colors and blend nicely with all other spring flowers. Tulips are edible flowers. You can use them for creating spectacular food decoration and meal presentation.
Spring flowers and yard landscaping, 20 tulip bed design ideas
Edible flowers, cooking and food decoration with flowers
Ideas for planting tulip bulbs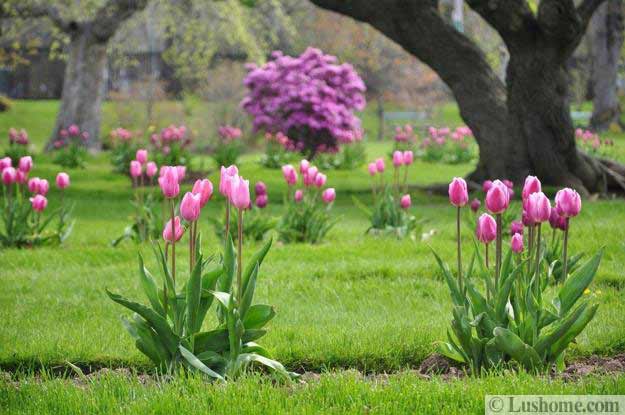 Flowering bulbs are perfect for planning your garden. Bulbs are an excellent choice for beginners and experienced gardeners. Spring bulbs are beautiful, great for time-saving, easily maintained garden design. Bulb flower beds, borders, and single bulb flowers in vibrant colors look spectacular in every garden and keep adding dazzling accents to yard landscaping year after year.
Proper planning at the start helps create charming gardens. Curvy patterns, along garden paths or under shrubs and trees are just a few ideas for planting the bulbs. Tulips are jewels of the spring season. You can plant spring bulbs in layers and rows, combining tulip bulbs with daffodils, crocuses, hyacinths, and other spring beauties and creating a fantastic color design.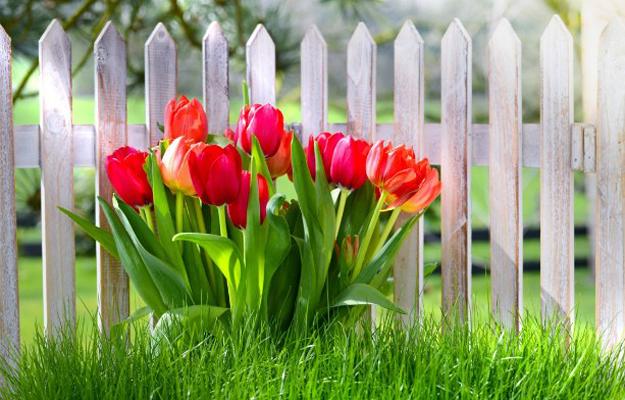 The process of planting the bulbs is simple.  A garden plan and a metal dibber or bulb planter are all you need to plant these beautiful flowers. Keeping a required spacing between bulbs allows the bulbs to produce new bulbs and naturally spread.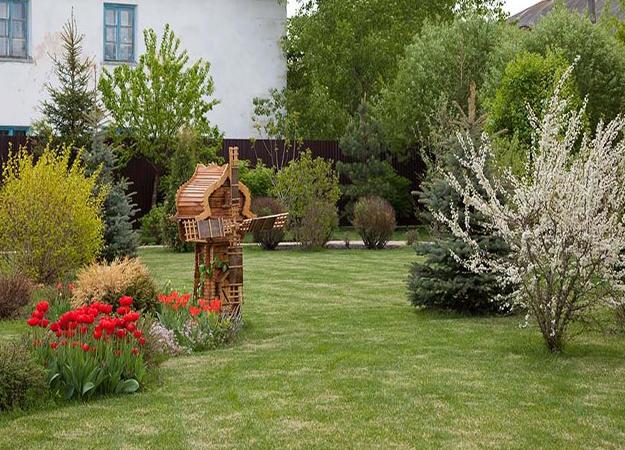 Every bare spot in your garden gives a unique opportunity to beautify it with spring flowers. Tulips look gorgeous planted individually in groups or along walkways and borders. Blooming garden beds with tulips in various bright colors create stunning focal points in spacious and small gardens.  You need to be creative in your planting design. It's fun to see the colorful and beautiful flowers in spring that celebrate the beauty of your garden.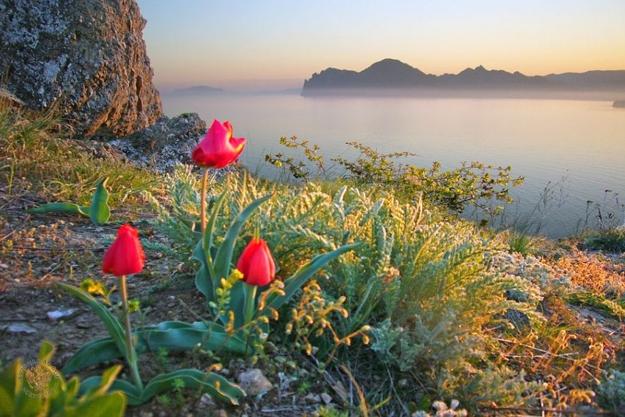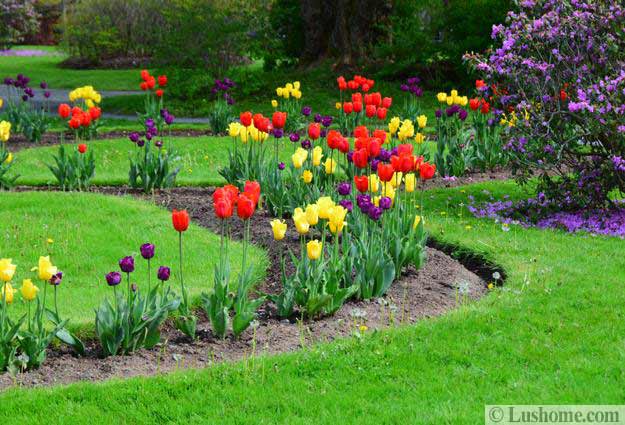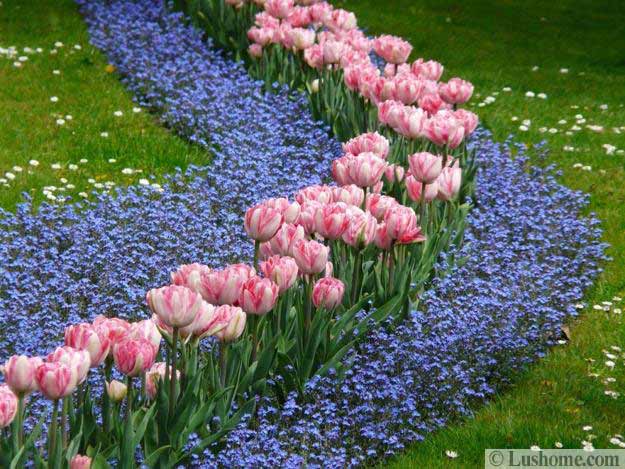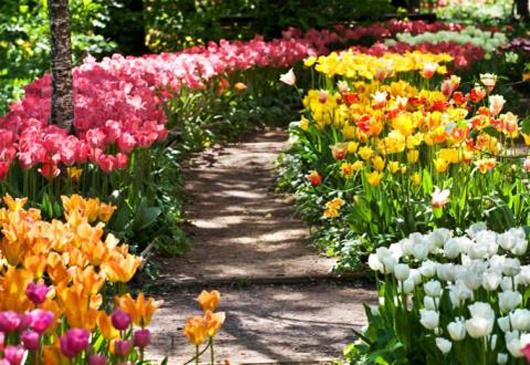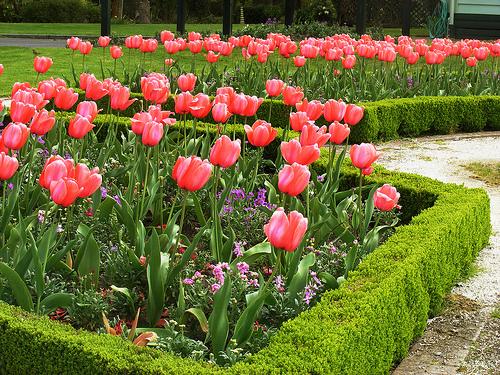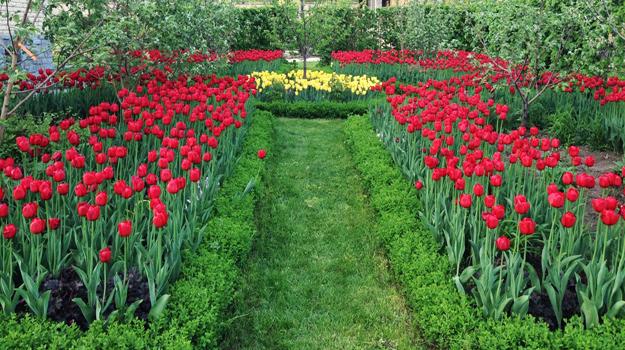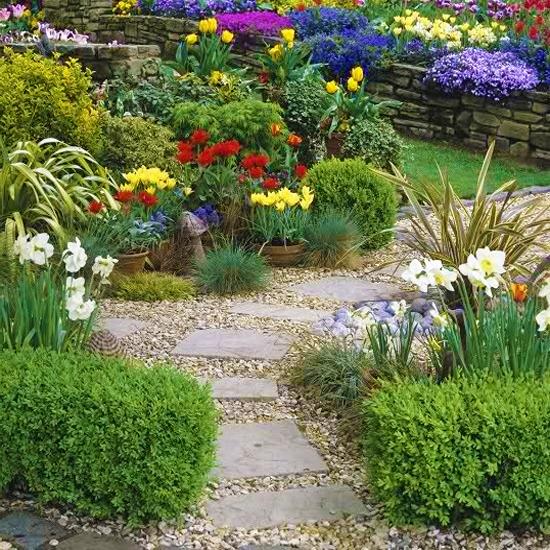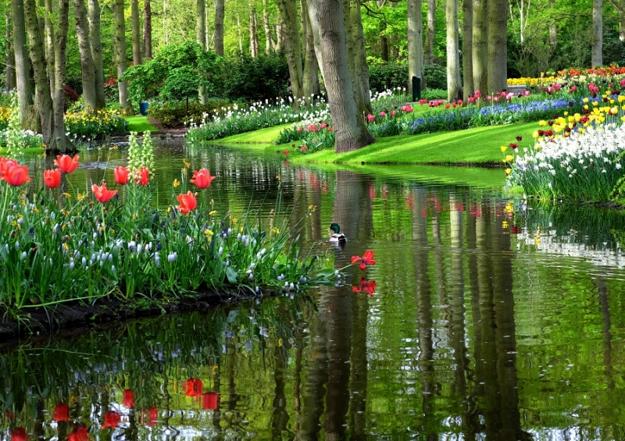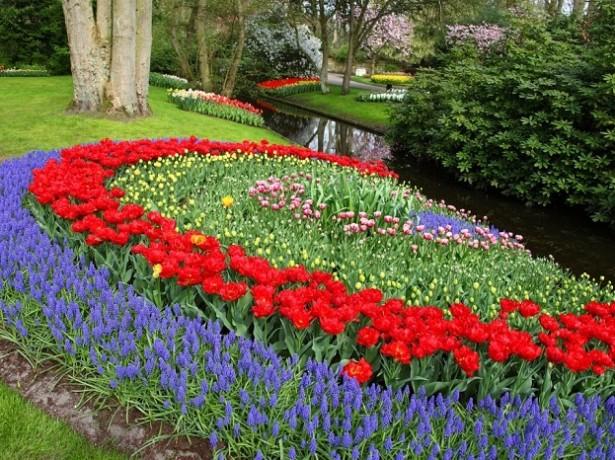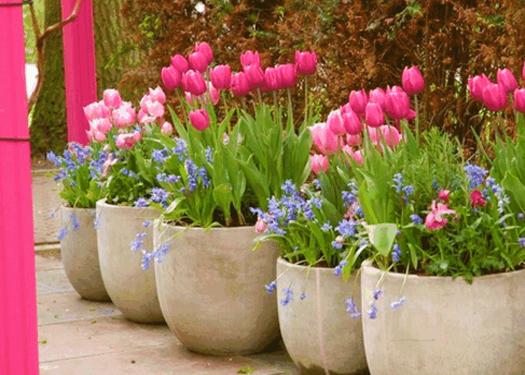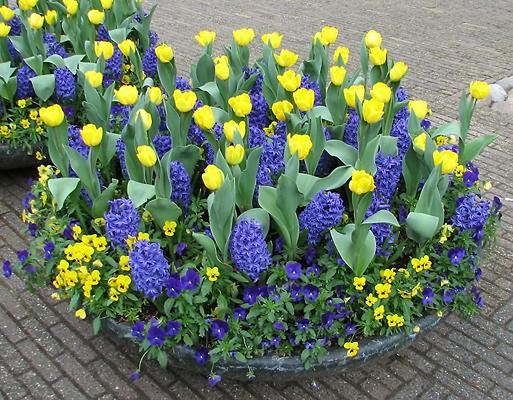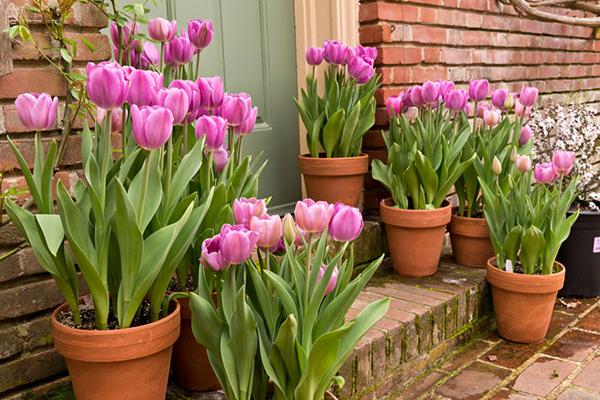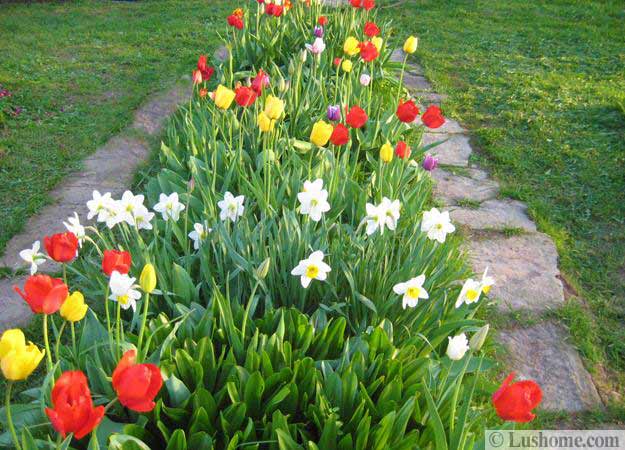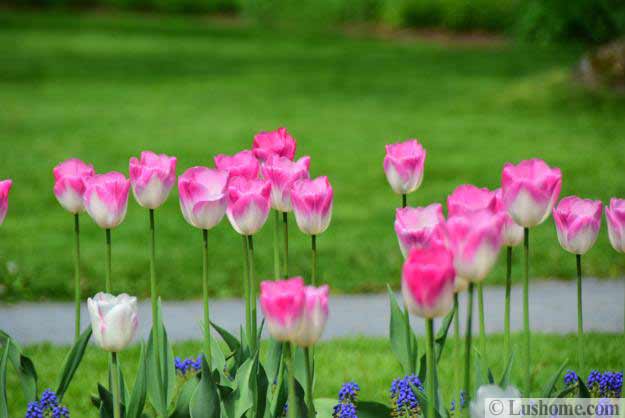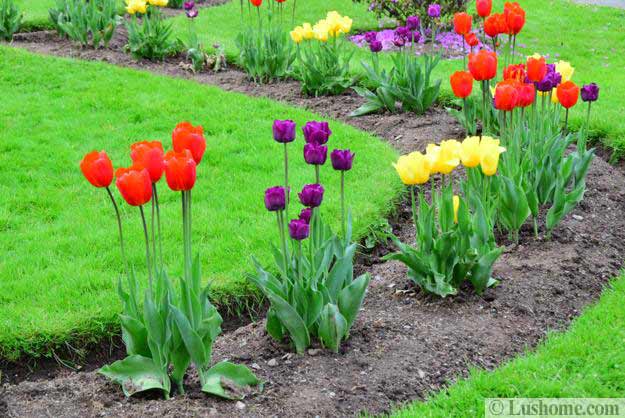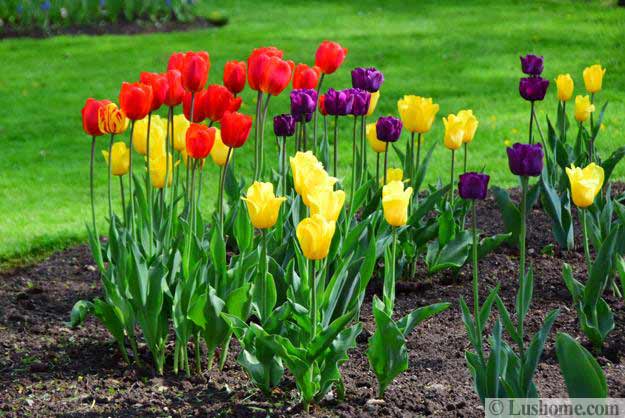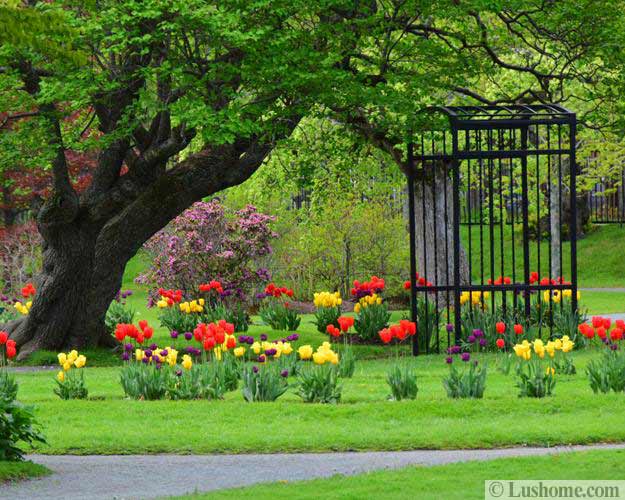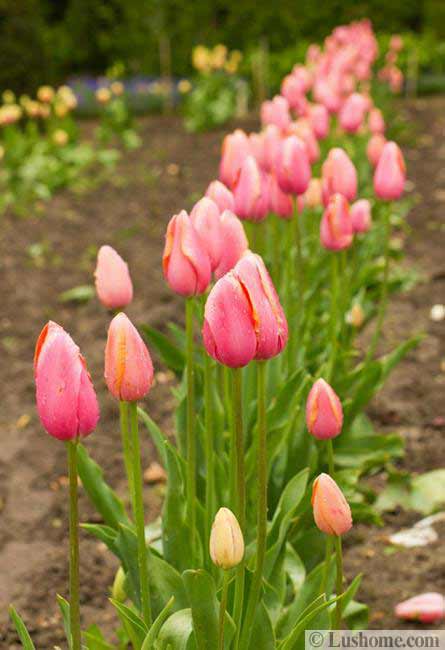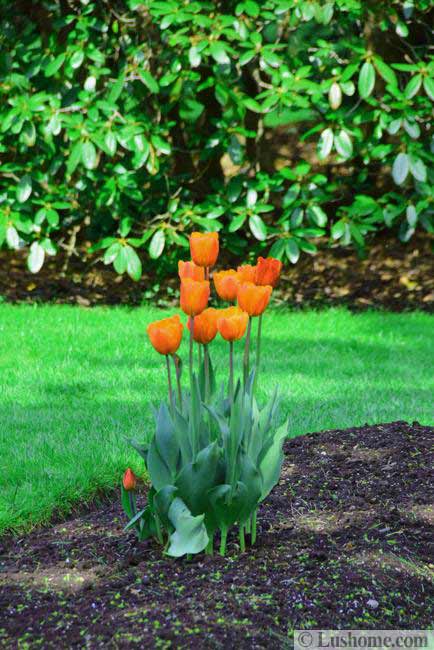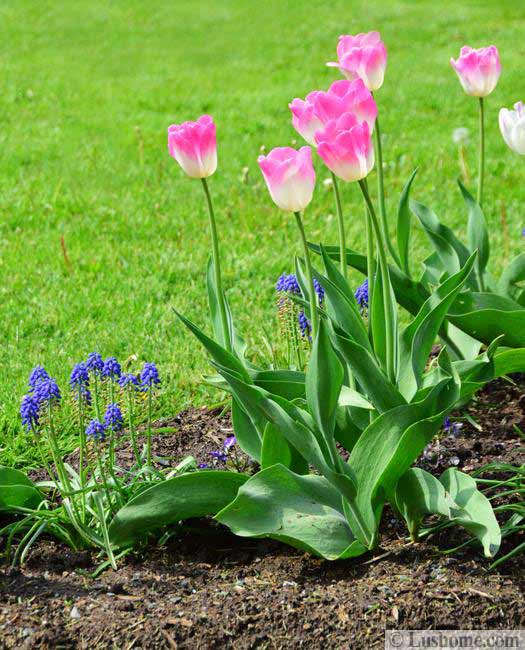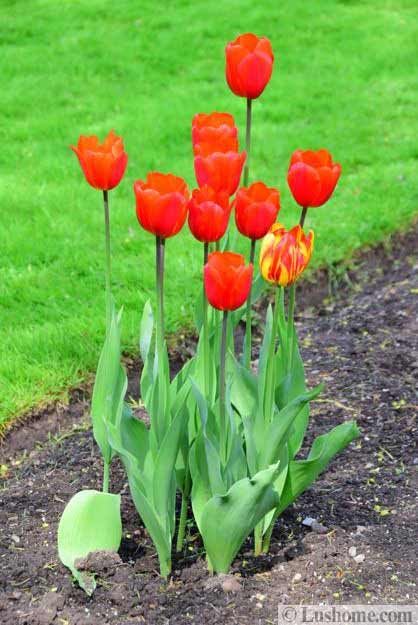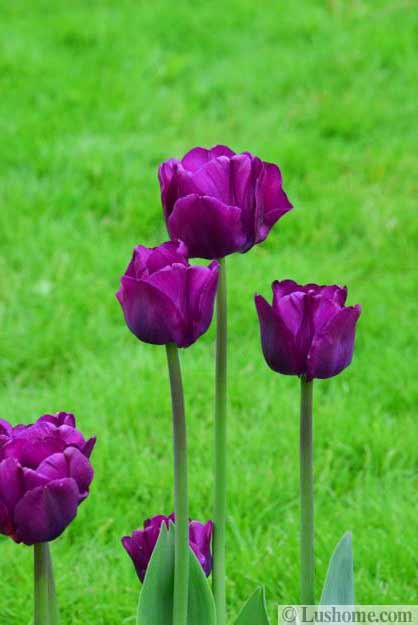 More from yard landscaping

Wildwood House by Giulietti Schouten Architects offers spacious and bright home interiors enhanced by gorgeous views of the surrounding forest. Concrete...
and enjoy free articles sent to your inbox