Inspiring Kids Playroom Ideas from German Designers
---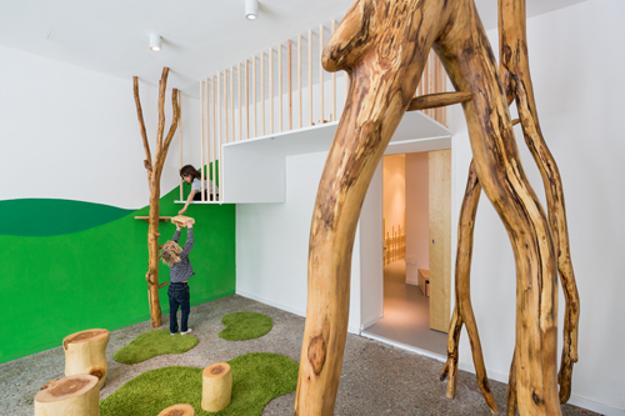 Innovative eco friendly kids playroom ideas and color combination
The eco friendly, creative and modern kids playroom ideas are envisioned by German designers Nathalie Bepler and Lilia Kleemann. The inspiring and playful interior design enhances spaces for kids in  the Kita Drachenreiter Kindergarten, located Berlin. Kids playroom ideas enrich interior design with surprising and fun details, creating interesting and stimulating spaces for kids to grow and be happy.
Eco friendly interior design brings natural materials into rooms and brighten up kids playroom ideas with pleasant green colors, connecting rooms with the nature with wooden texture and natural colors. Light and dark brown colors and fresh grass inspired green colors create fabulous combination and make rooms feel organic and harmonious.
Interior design for young children, connected to the nature and enhanced by creative kids playroom ideas encourage boys and girls to learn and appreciate the concept of environmental friendliness and closeness to nature. The combination of natural materials with simple, clear and elegant interior design ideas brings calmness and organization into the daily routine.
Eco friendly interior design for kids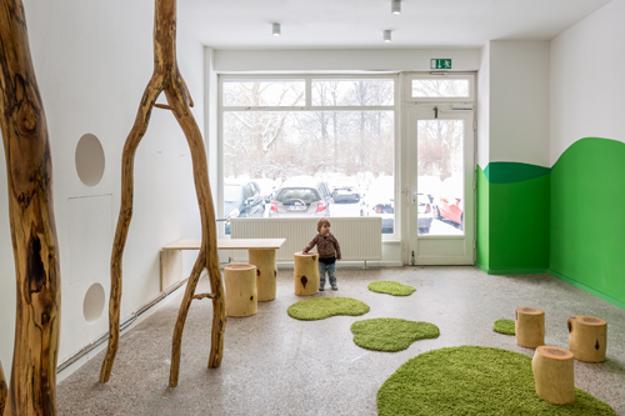 Simple, interesting and innovative rooms are kids-friendly and stimulating. Pleasant, nature inspired shapes and images create beautiful places for games and decorate rooms in elegant eco style.
German designers combined comfortable furnishings in minimalist style with playful room furniture creating spacious and bright rooms which are functional and interesting for children.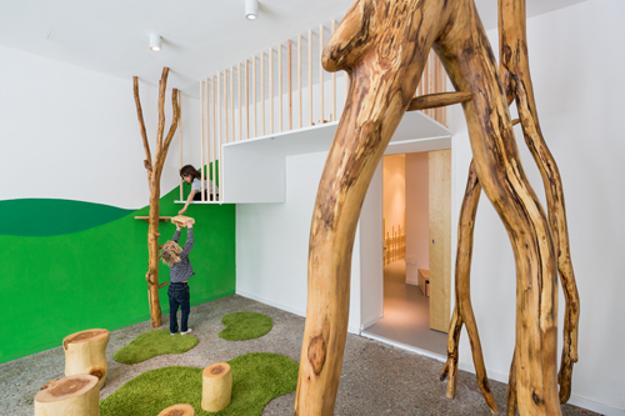 The floor area is 200 square meters, designed for 25 children to have fun and fall in love with the natural materials, textures, colors and organic design ideas.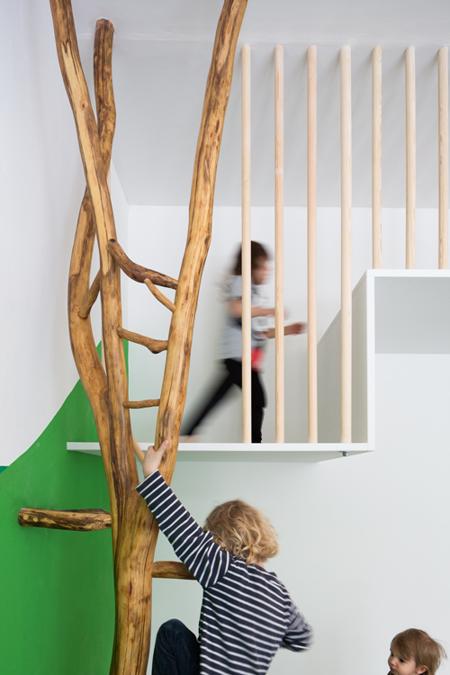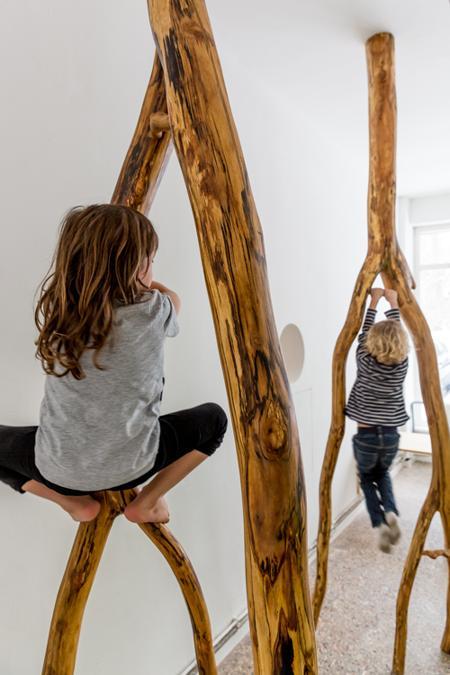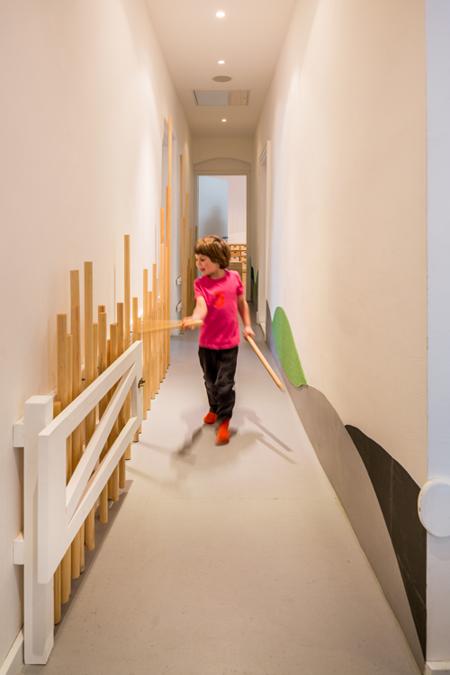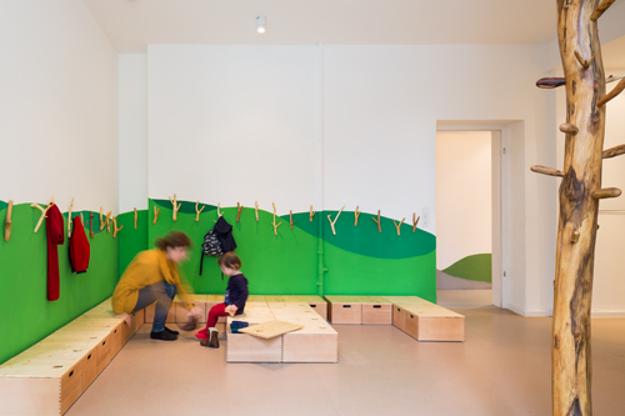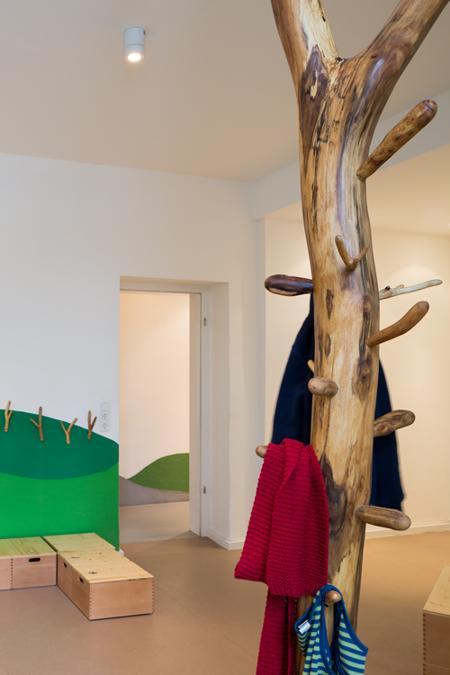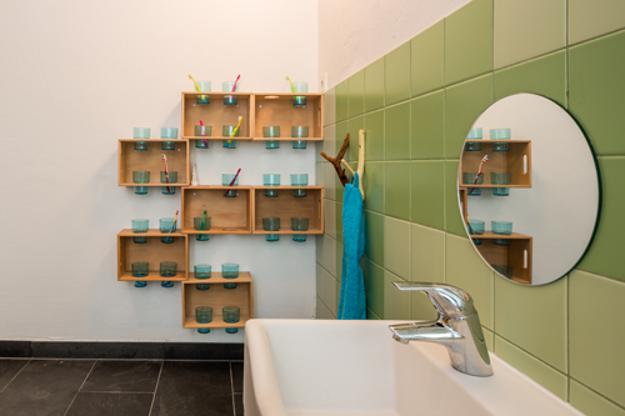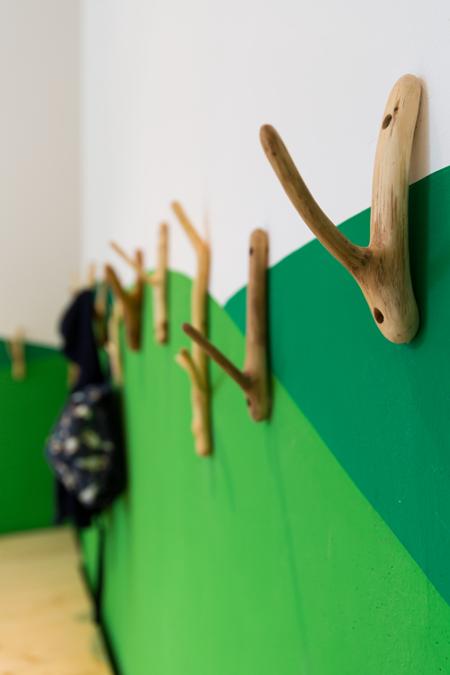 Modern home furnishings, small furniture pieces, affordable cushions, bed linens, small accessories, as vases and wall art, can change interior design...