How to Create Perfect Dining Room Decor with Modern Furnishings

Dining Room

Interior Design Ideas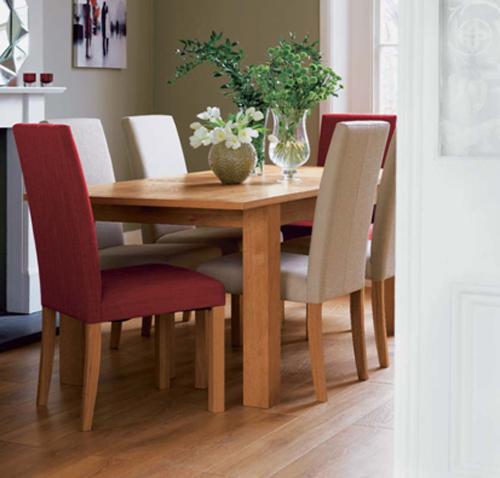 Modern dining room decorating with upholstered furniture
lighting fixtures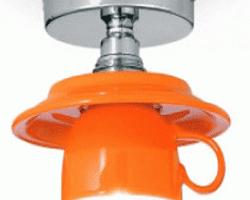 Dining areas add unique spaces to modern homes. A guest post shares tips for creating beautiful, comfortable, and modernized dining areas and suggests attractive ways to add personal touches to stylish, flexible, and functional dining furniture with lighting fixtures and decorative accessories.
Dining rooms provide dedicated spaces to enjoy family meals, hold occasional dinner parties for friends and enjoy romantic candlelit dinners for two once the kids are asleep. A beautiful, cozy, comfortable, and modern dining area decorated in elegant style is every homeowners' dream.
Welcoming room decor enhances your interior design and makes the living spaces feel inviting. Also, if you have a spare room in your home, no matter how small, a bit of creativity and a few added flourishes can transform it into a perfect dining space in no time.
Feng Shui home, dining room decorating ideas
25 ideas for modern dining room decorating with yellow and green colors
Dining room chairs, tips for comfortable and stylish room decor
Choosing dining furniture, decor, lighting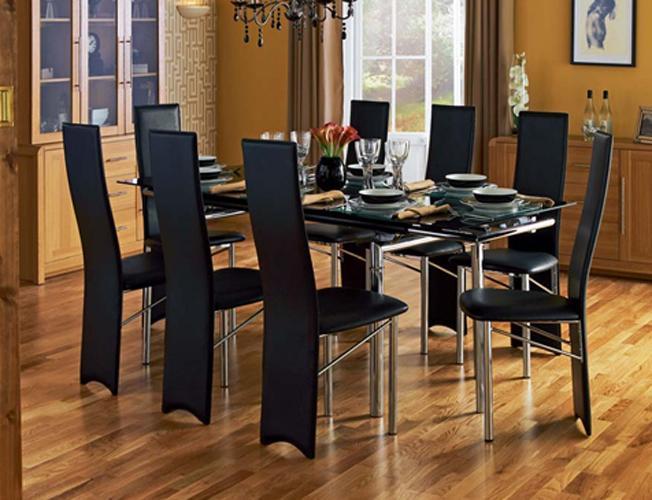 Carefully selecting your dining furniture will help you make the most of any dining space that you have. Alongside your dining table, your display cabinet will form one of the centerpieces of your living space, and it is vital to ensure that it is spacious enough to accommodate your entire range of dinnerware and cutlery. A glass-fronted display cabinet will also allow you to identify what you have stored away at a glance – a feature that will come in very handy if you have an impromptu dinner guest and need to set an extra place at your table.
Lighting fixtures for dining room decorating
How to use orange colors for dining room design
30 modern ideas for dining room decorating
Dining tables
When choosing dining tables, it is essential to find a table that offers the flexibility of seating anything from four to six guests at a time. Extending dining tables are perfect for this purpose and allow you to increase your seating space as and when needed while also retracting into a compact dining table to conserve space in your dining room.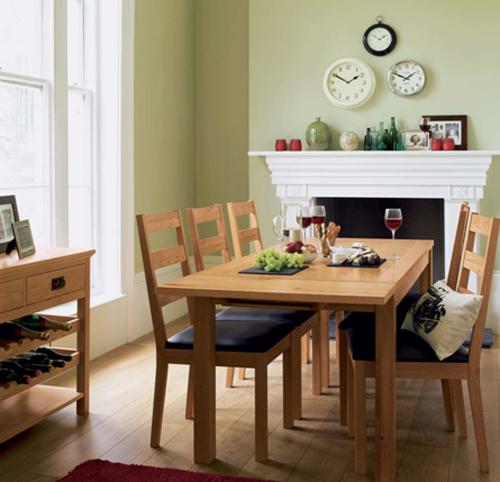 The style of your dining table should reflect the overall interior decorating theme of your home. If you are a country-chic fan, you may want to opt for a wood veneered or solid wood dining table. Alternatively, if your interior decorating preferences lean towards clean, contemporary lines, then you may want to opt for a glass-top dining table in modern style.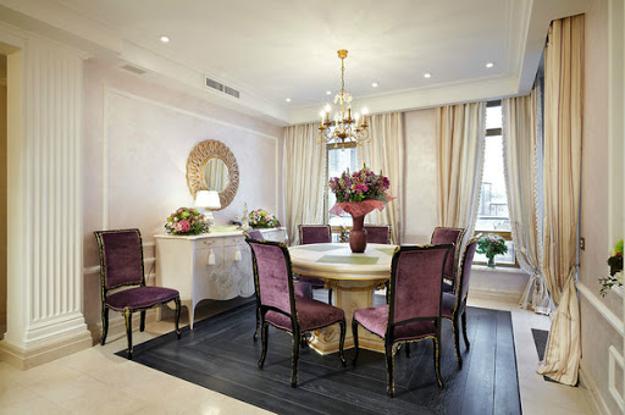 Dining room decorating ideas
Dressing your dining table with the right decor accessories and materials will help give it that Wow factor. Drape a tablecloth in a rich, vibrant color or use neutral color shades for room decorating, depending on the look you are attempting to create. Add a candelabra or a vase with fresh flowers to act as a centerpiece to your pleasant and stylish dining space.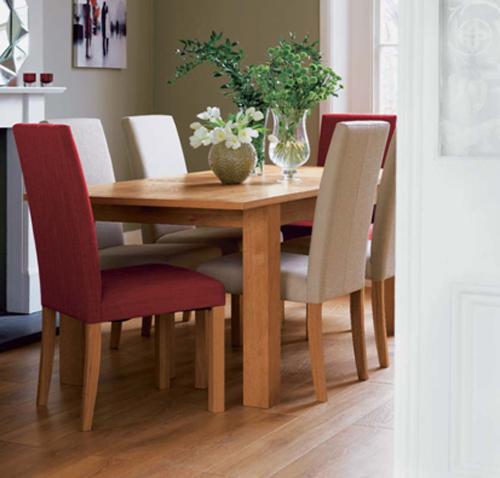 Personalizing
Personalized coasters, placemats, tablecloths, and napkins can add an individual touch to your dining table decor and dramatically improve your dining room decorating. Napkins and glassware with intricate motifs look fantastic, bringing unique decoration patterns and color combinations into room decorating. If you reserve your dining room only for special occasions, you may want to lay out your place settings in advance. The dining table will stay ready at any time while adding an inviting look to interior decorating.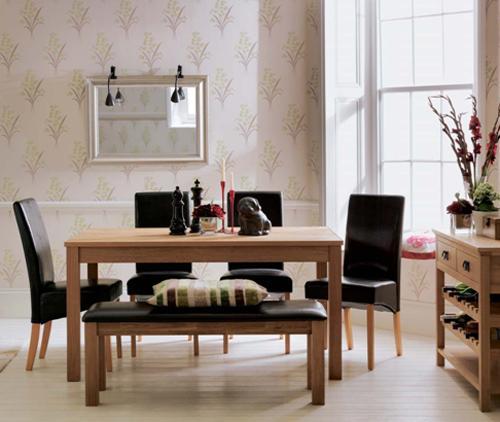 Wall mirrors
Wall mirrors are perfect for creating the illusion of ample space. Placing a large mirror on one wall of your dining room helps elongate the room, stretch the interior with reflected light, and make room decorating look bright. An ornate, Baroque wall mirror in silver, gold, or bronze is perfect for a period dining room decorating. In contrast, a wall mirror with a plain, white-edged frame will perfectly complement contemporary room decor.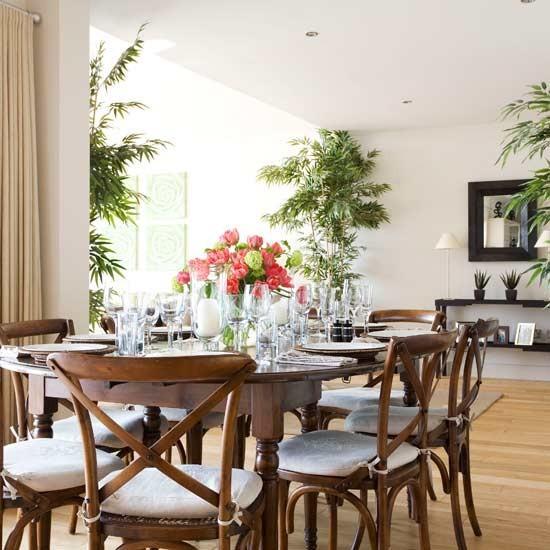 Lighting fixtures
Modern lighting fixtures create the right ambiance in your dining room. It is vital to ensure that your lighting fixtures are perfect for space. Try inexpensive chandeliers for a touch of extravagance and chic at non-extravagant prices. Wall lights can also brighten up a dining room without being too overbearing. Modern overhead lamps dangling directly over your dining table create a more intimate atmosphere.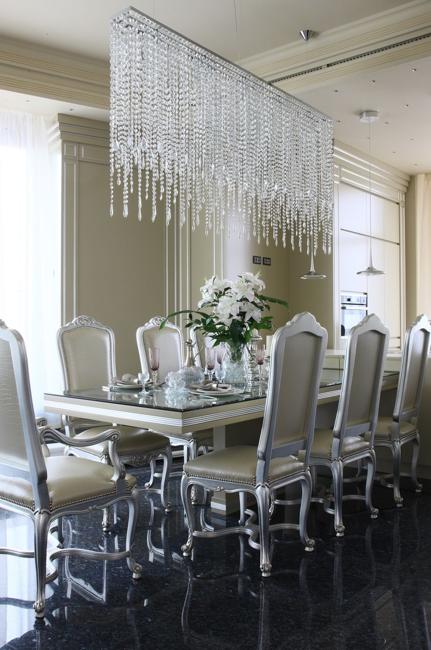 Whichever lighting fixtures you choose, it is essential to fit dimmer switches to adjust light levels according to your mood and the guests you are entertaining and create a cozy and pleasant dining room decorating in style.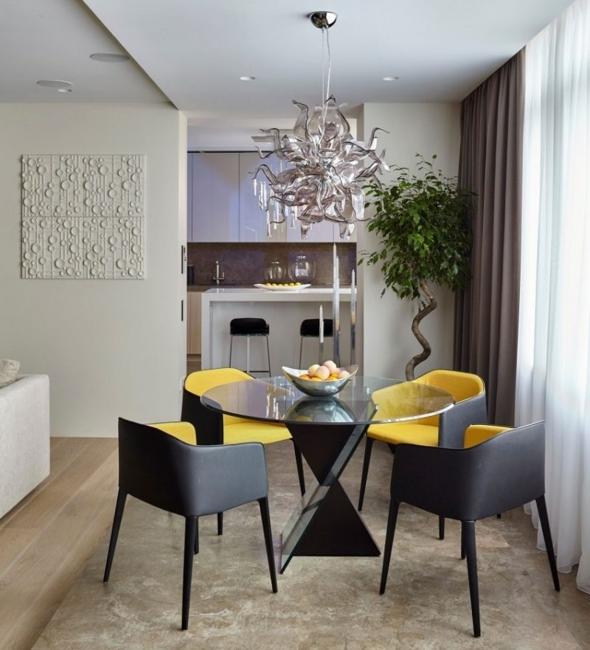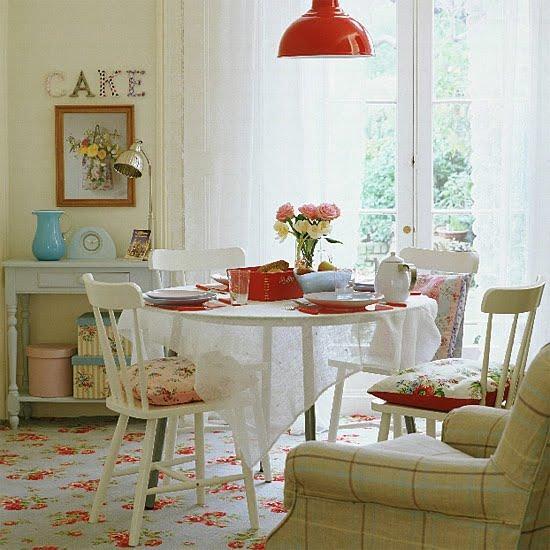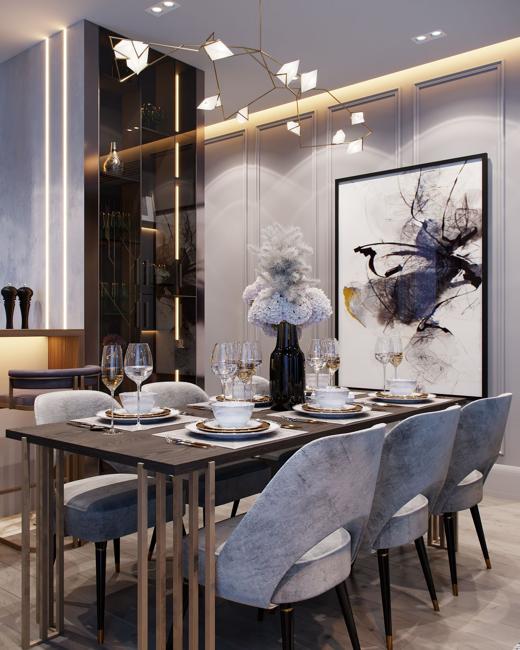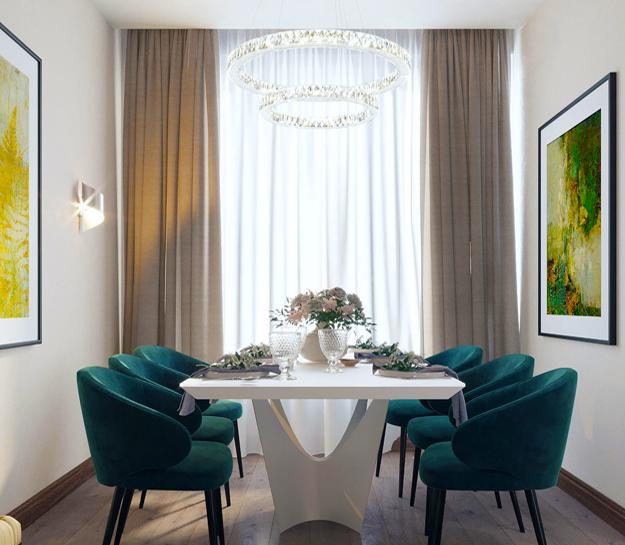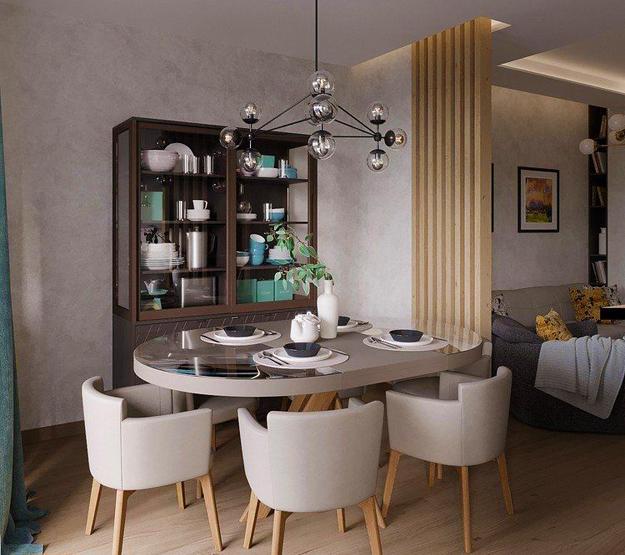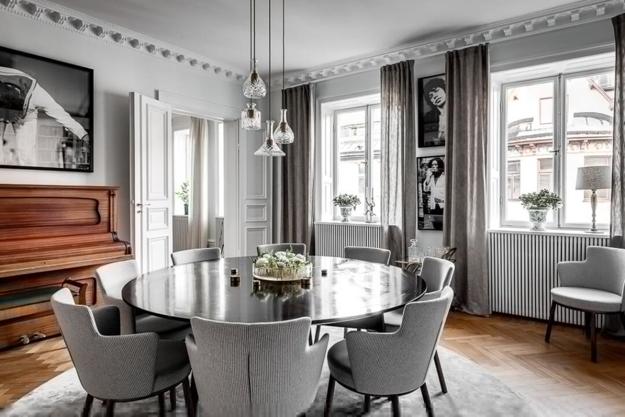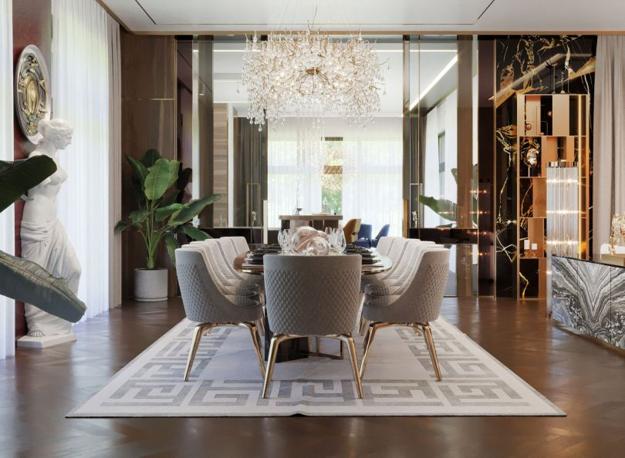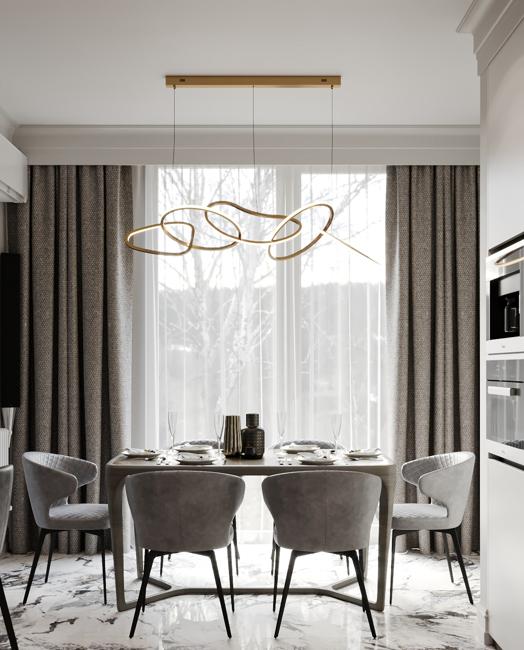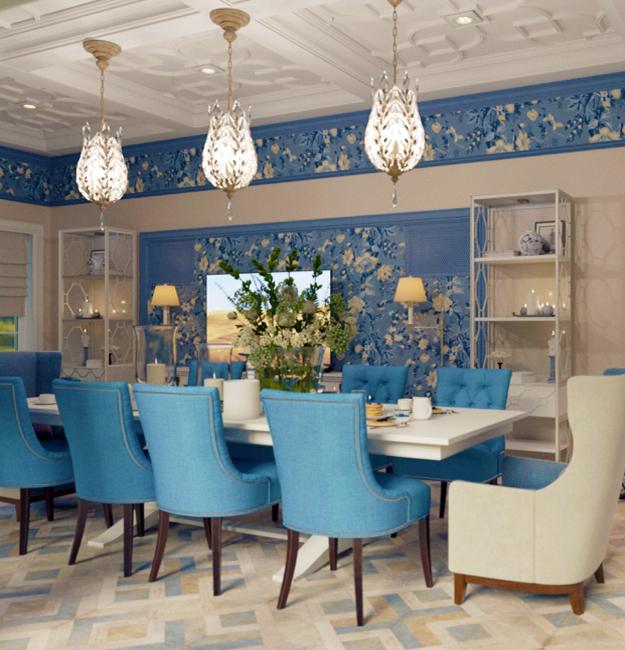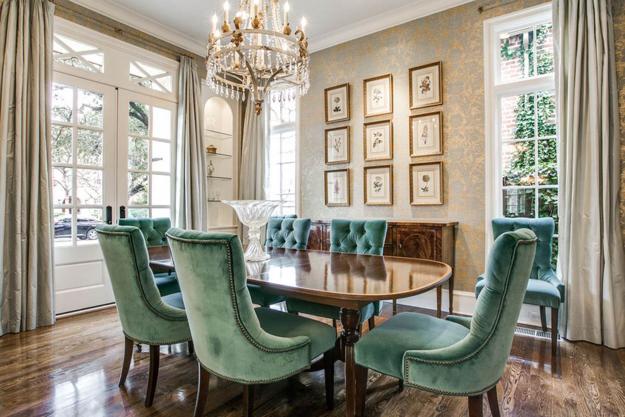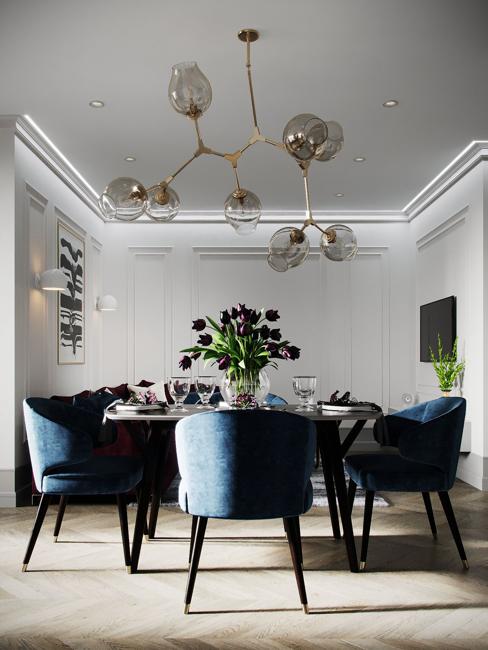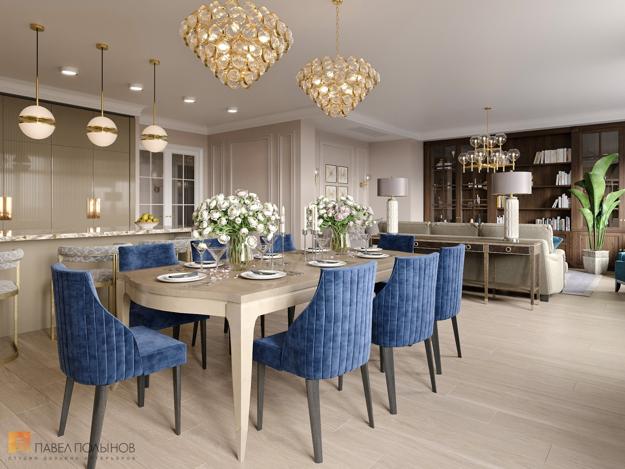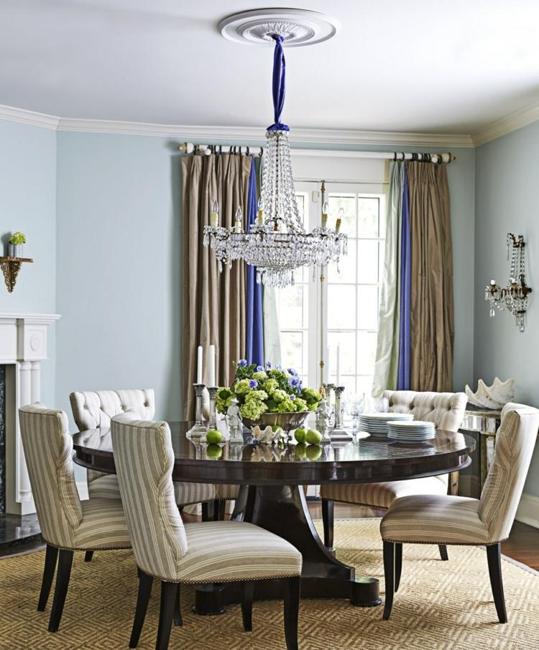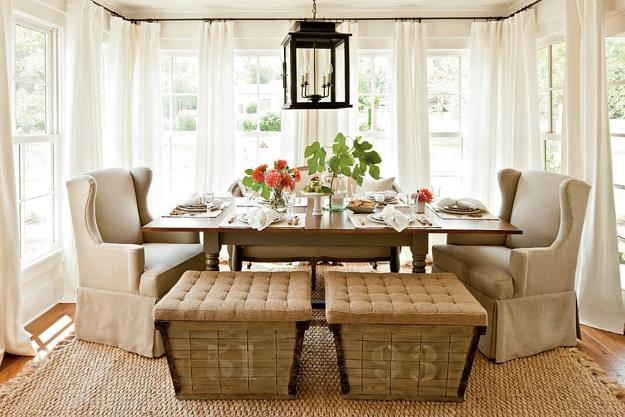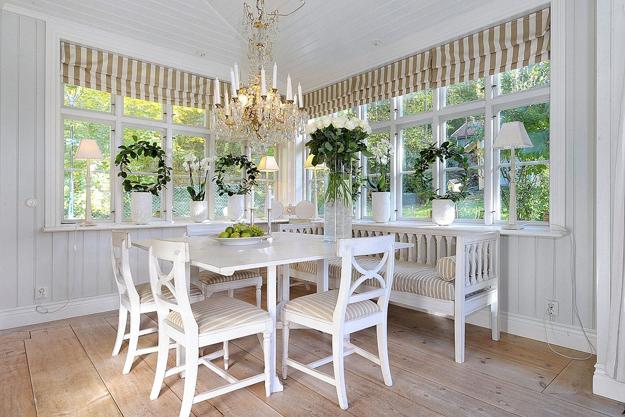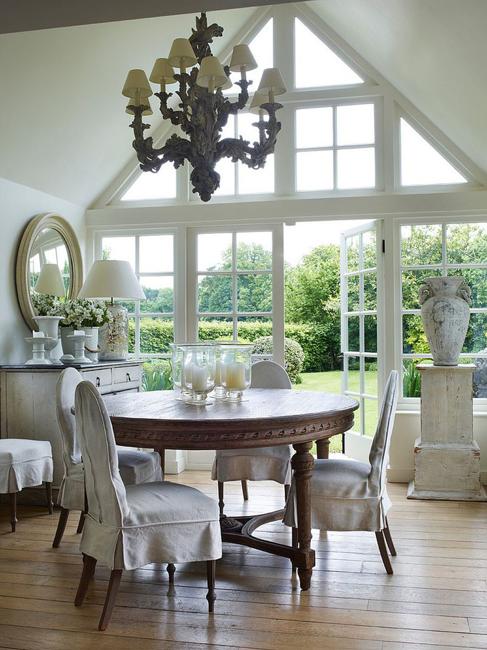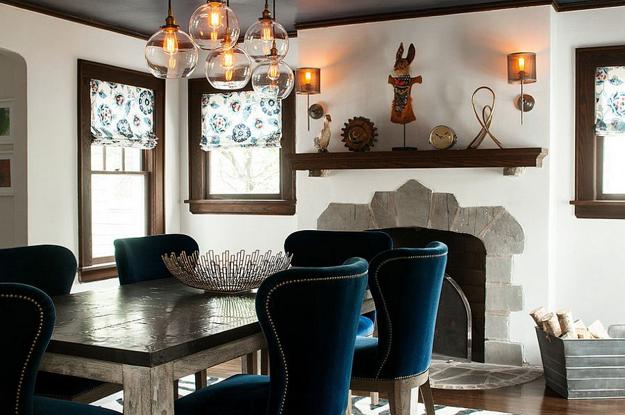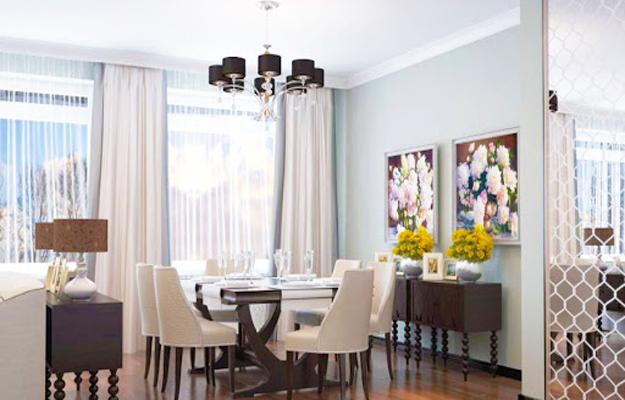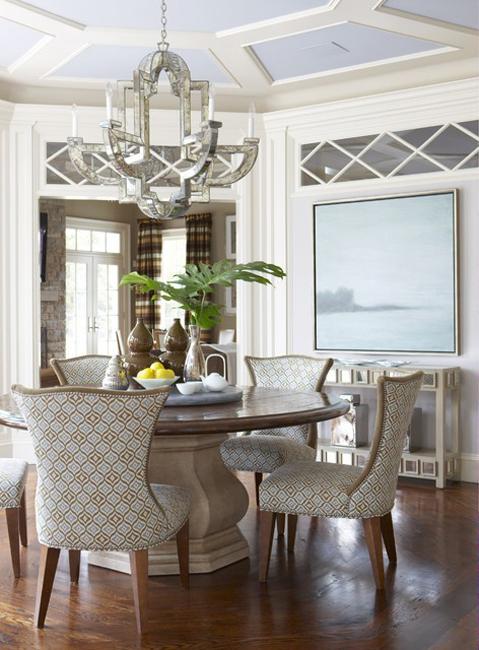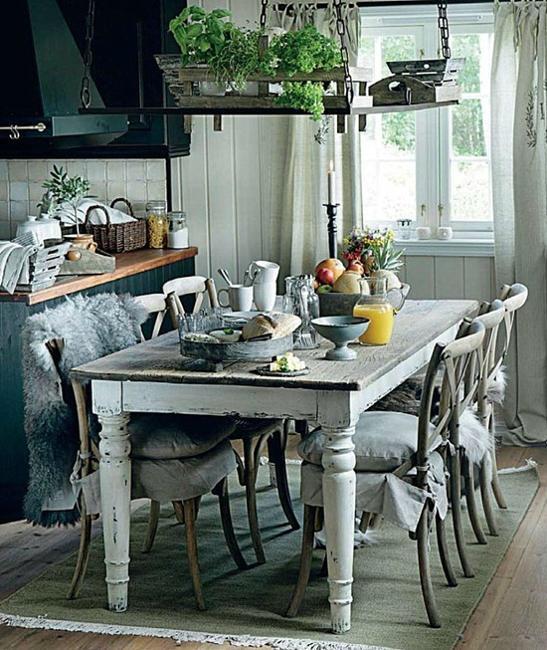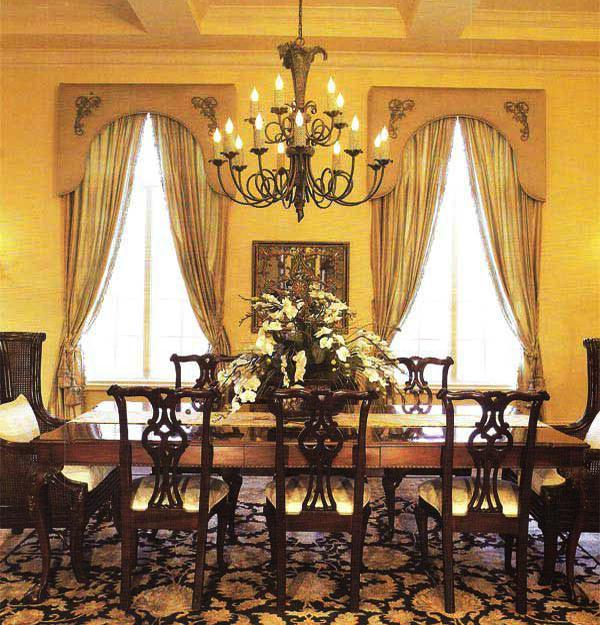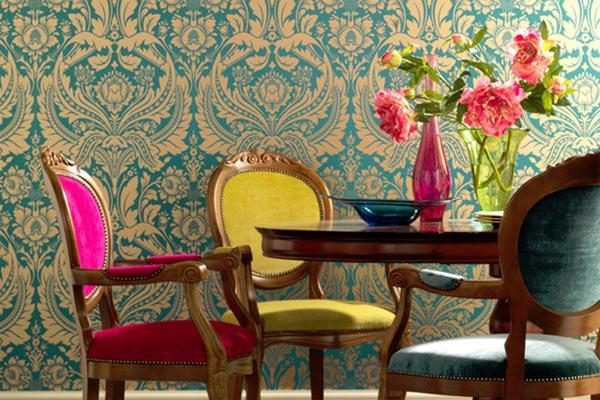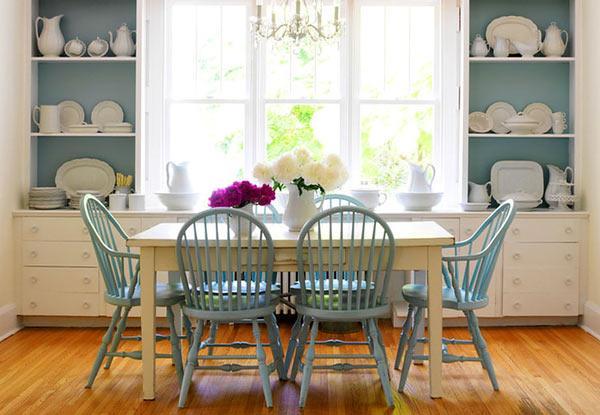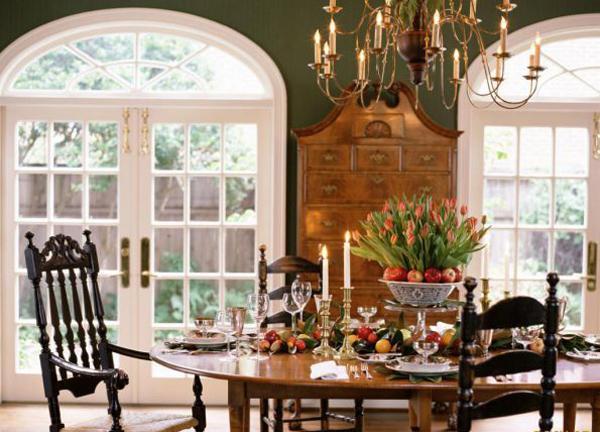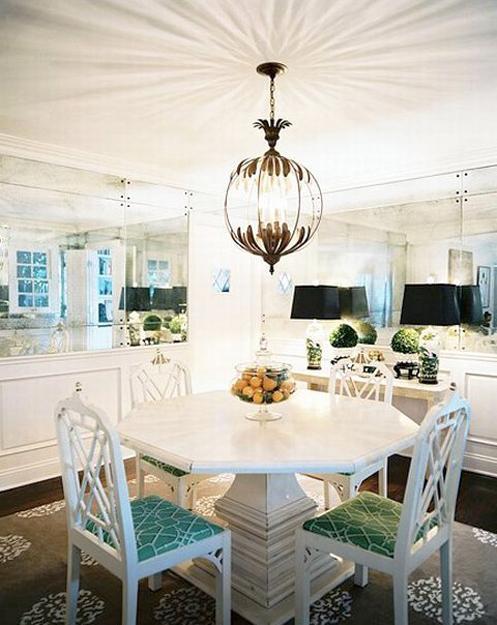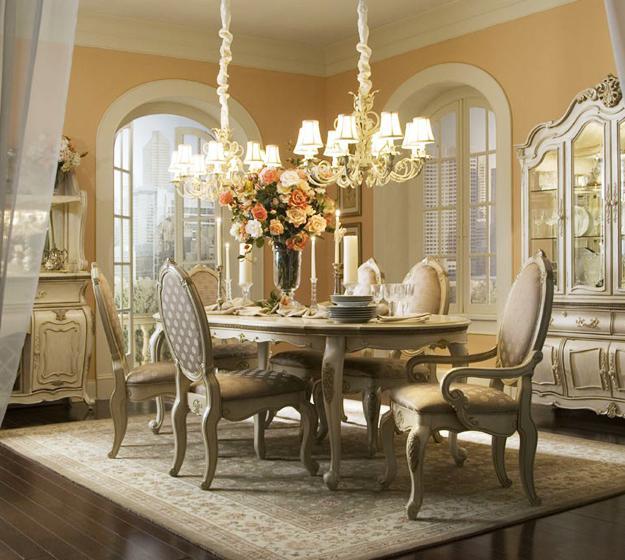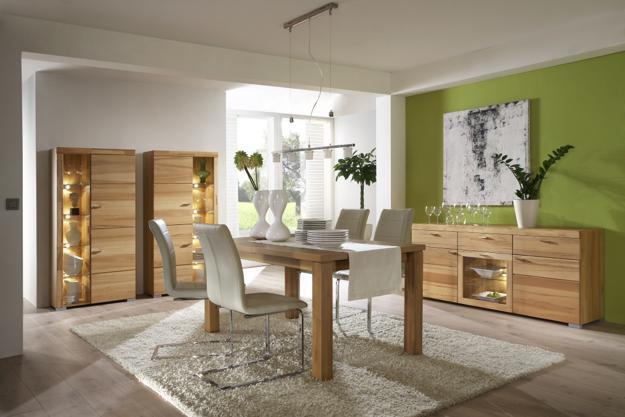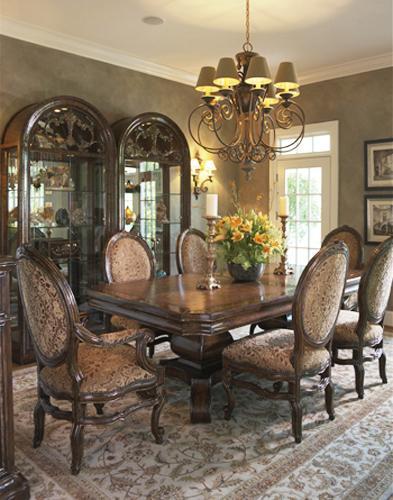 More from modern interiors

Bright home interiors and amazing views of the ocean make this beach house a dream place. Large windows, light, neutral room...
and enjoy free articles sent to your inbox