Green Wallpaper Designs Creating Beautiful Walls in Modern Interiors

Interior Design Ideas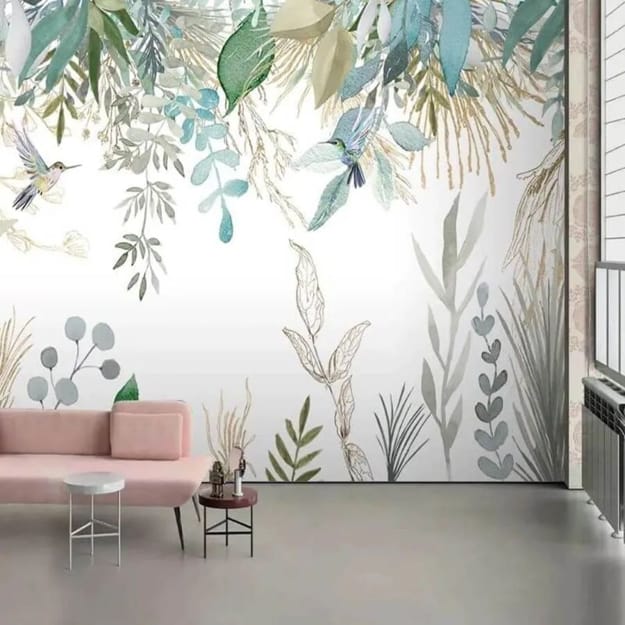 Accent wall design idea, modern wallpaper with green leaves
wall color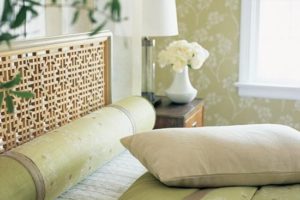 Green wallpaper designs are about relaxation, gathering new strength, and refreshing modern interiors. When working on interior design concepts with beautiful wallpapers, considering personal preferences and room decorating ideas such as patterns and colors are vital for creating comfortable spaces. Green wallpaper designs are versatile and universally appealing. Choosing the right wallpaper makes creating relaxed, unique, modern interiors fun.
With a few clever tricks and tips, the room can be re-designed without the time- and effort-consuming need to gut it and start from scratch. The appropriate technique for accent wall designs or entire room decorating help turn wallpaper into a beautiful tool. Check out the Lushome collection of modern interior design ideas that show how to use green wallpaper on empty walls and create gorgeous, stylish, harmonious, and fresh spaces.
Green bedroom colors, modern wallpaper designs
Modern wall coverings, interior design ideas
Green leaf patterns in contemporary home decorating
Room decorating with green wallpaper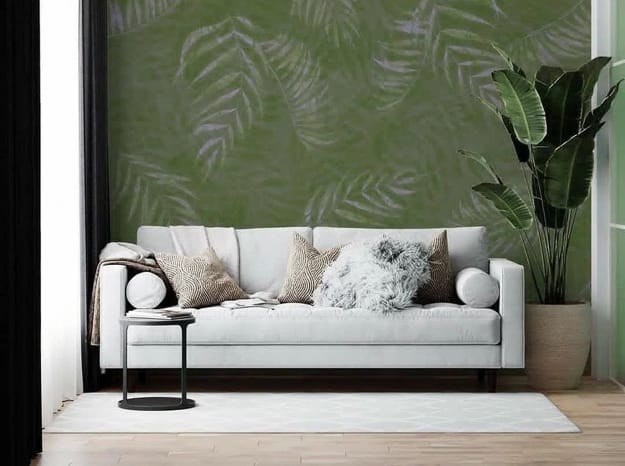 Greens are beautiful and versatile. Modern wall coverings in green colors are suitable for all rooms, kitchens, hallways, and bathrooms. Green color trends offer gorgeous hues, from pale pastels to rich forest greens, that bring a natural feel into the spaces and add lovely leaf patterns to room decorating.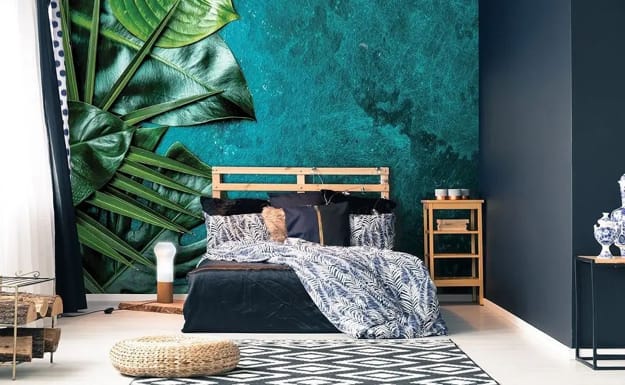 Green accent wall designs
Remove furniture from the wall. To ensure the best possible results, cover the furnishings and floor with protective sheets and prepare the wall by cleaning them and repairing them if needed. Once preparations have concluded, the wallpaper is put up according to its specific type (non-woven, paper-based) and manufacturer's instructions.
Green color schemes, timelessly modern interior decorating ideas
Bluish-grayish green colors in modern interiors
Green wallpaper designs and wall paint colors to create stylish interiors
Wallpapering all walls
The most critical consideration is working as efficiently as possible within limited spaces. Remove everything from the walls and store it. Hire an expert to remove and re-install ceiling and wall lights. Move large furniture pieces to the middle of the room to provide access to all walls. Cover the furniture and floor with protective sheets. Prepare each surface and hang the wallpaper according to the manufacturer's instructions. Always work away from the windows and take note of the daylight and its interplay with the pattern.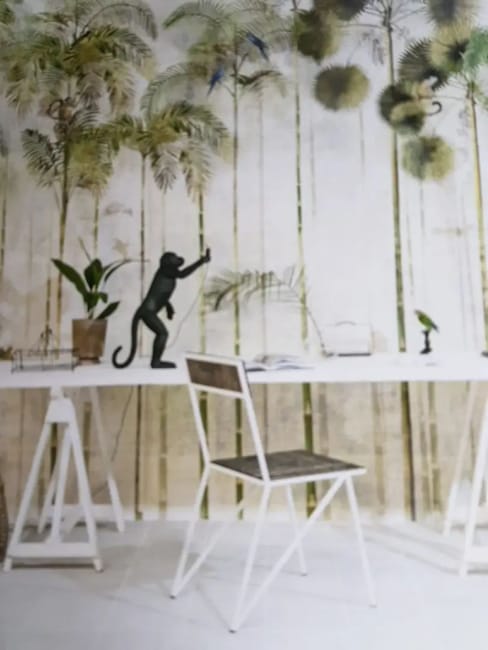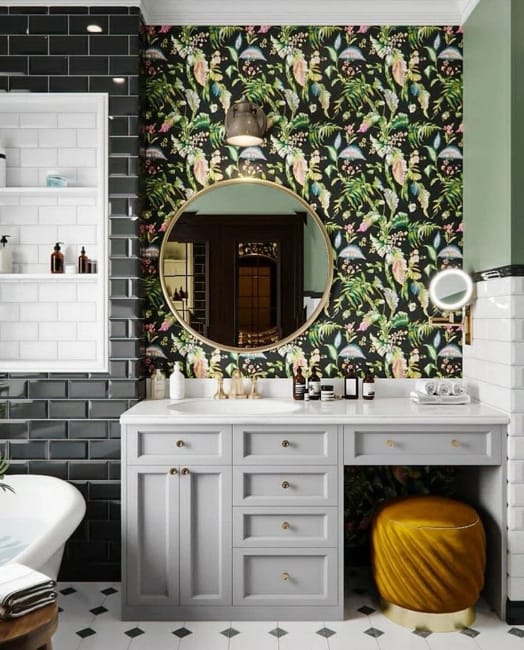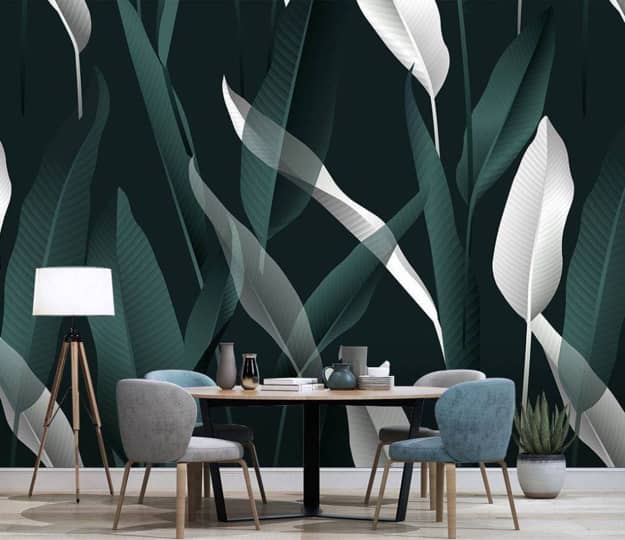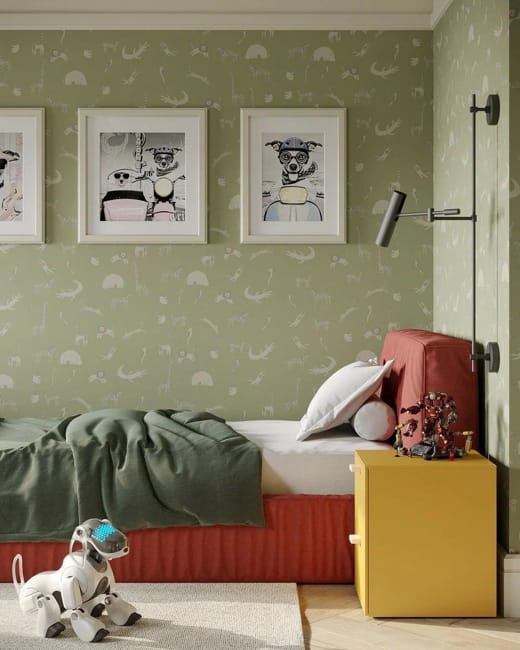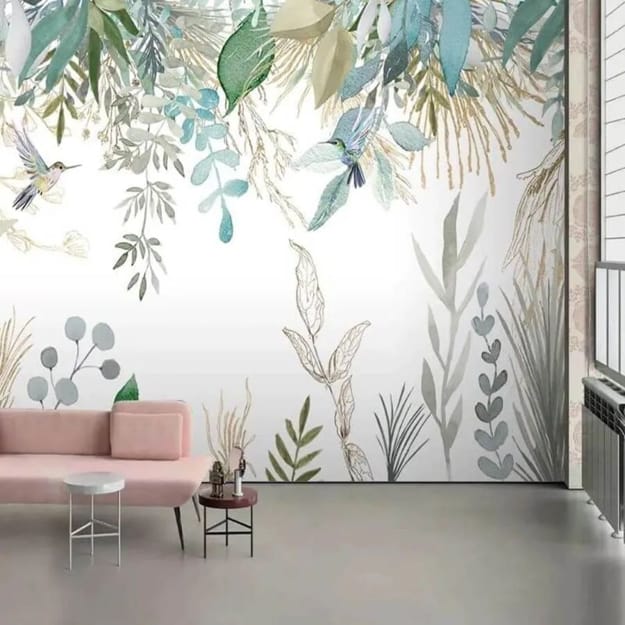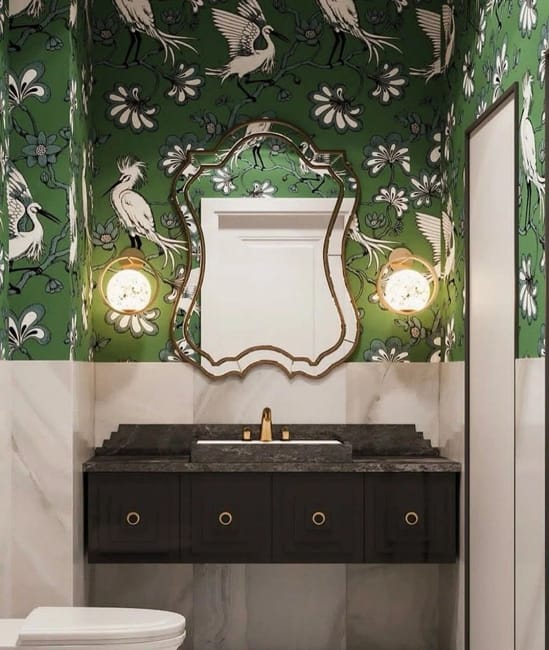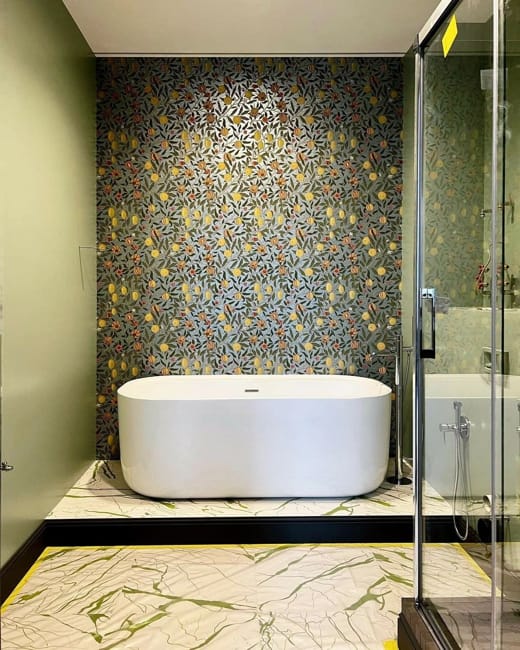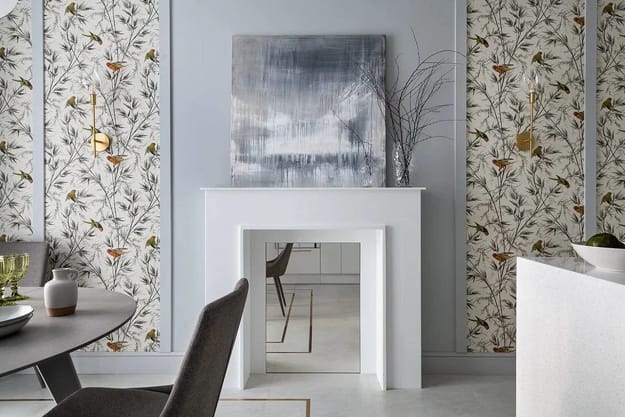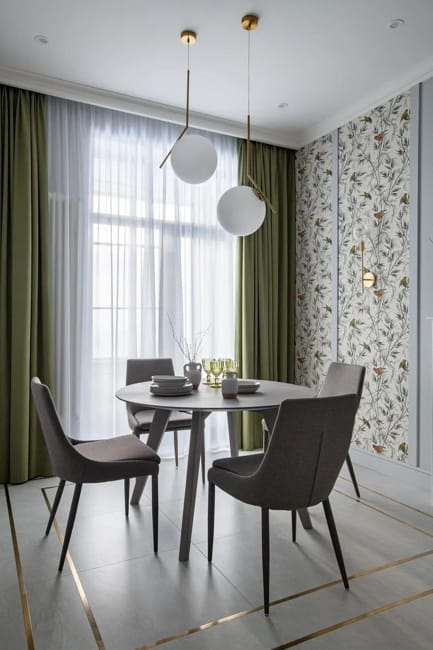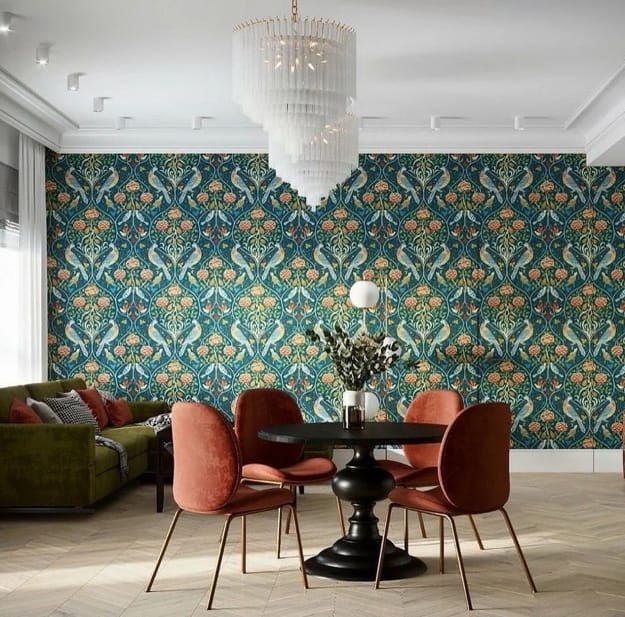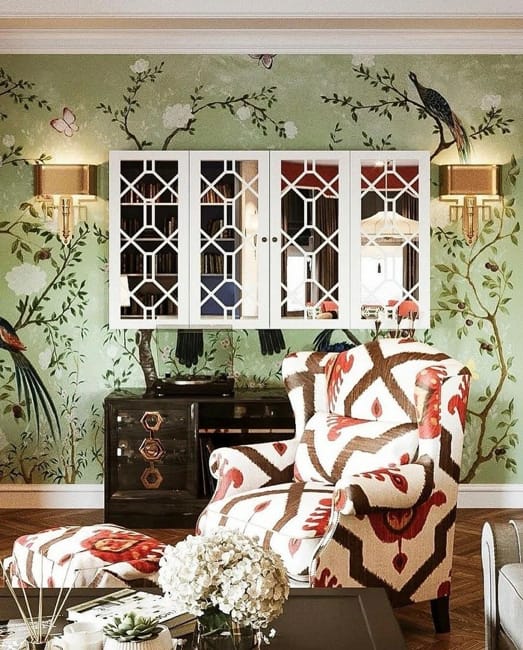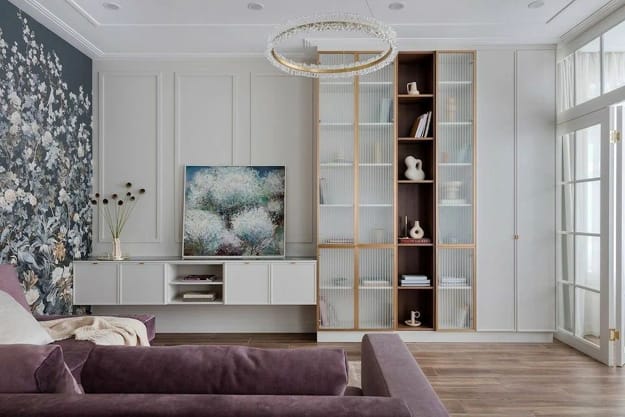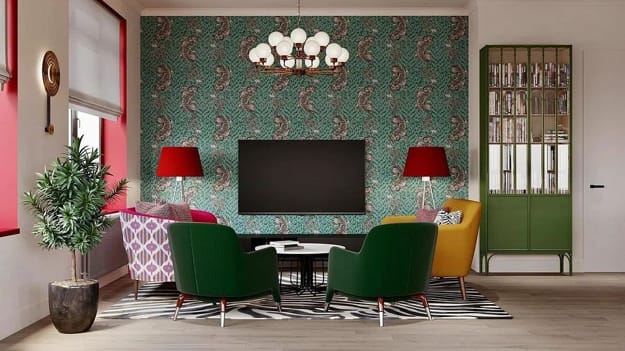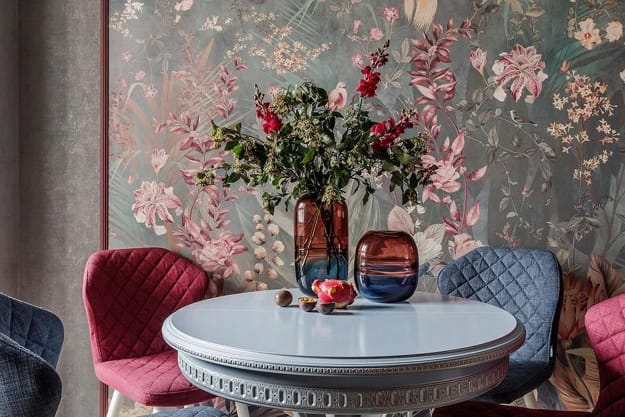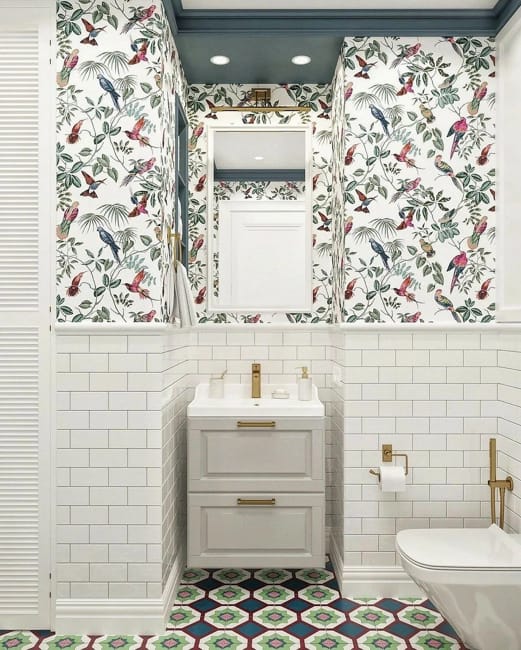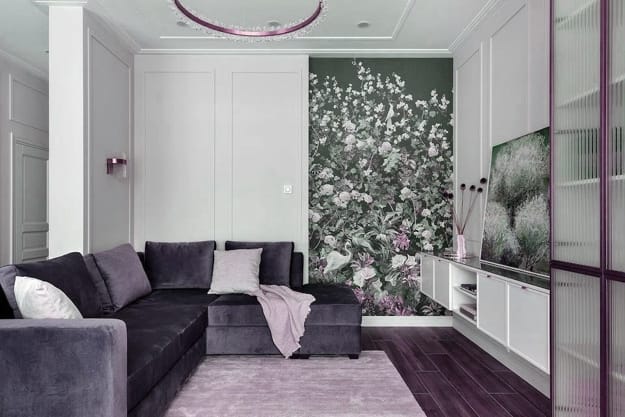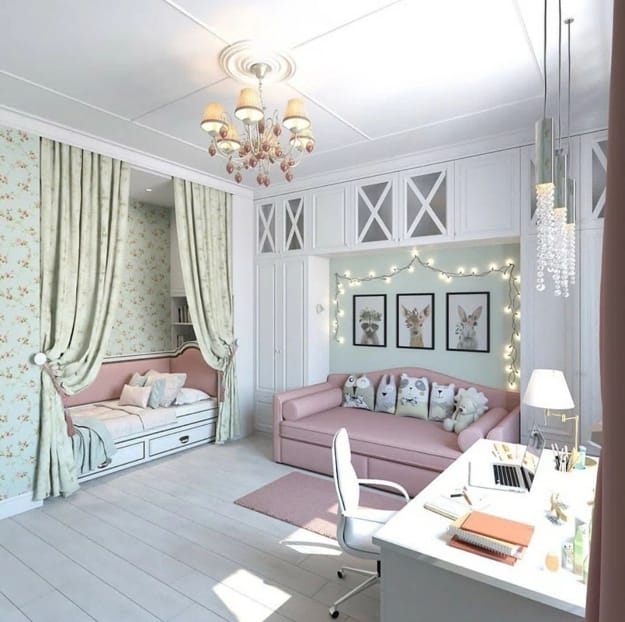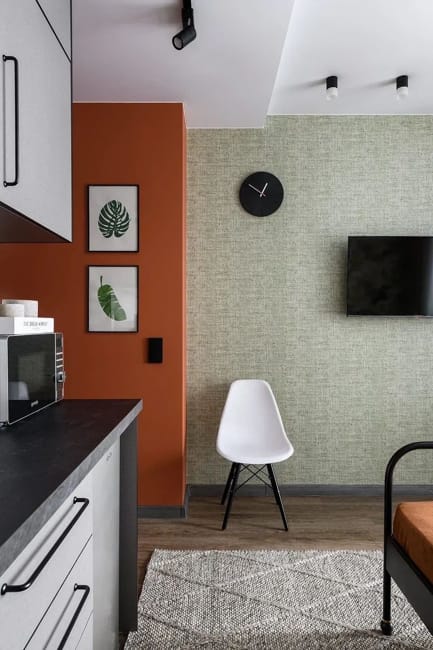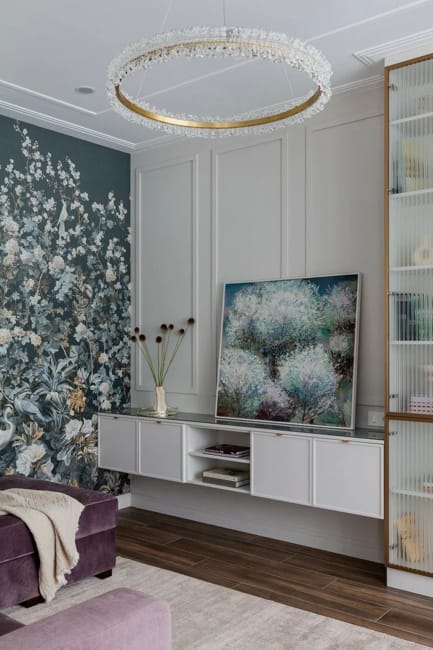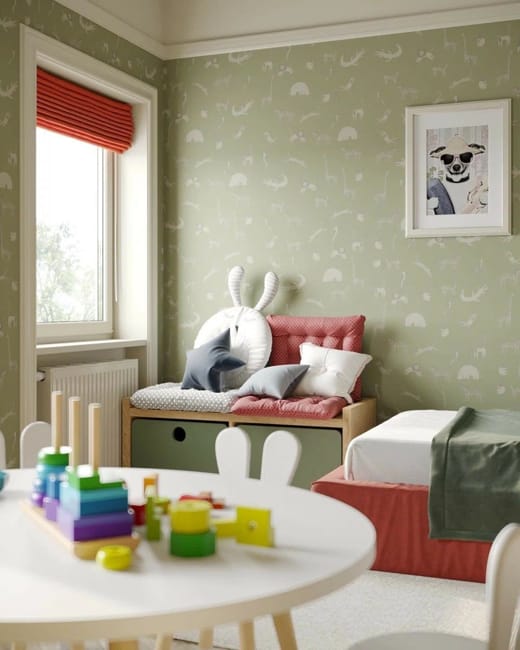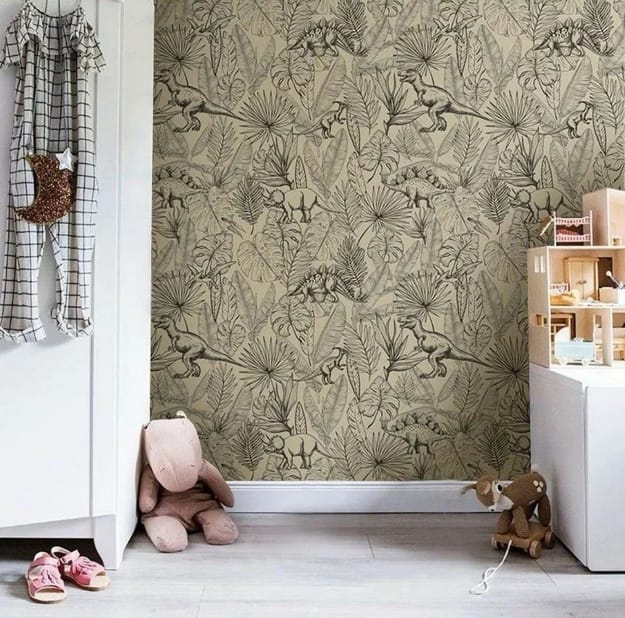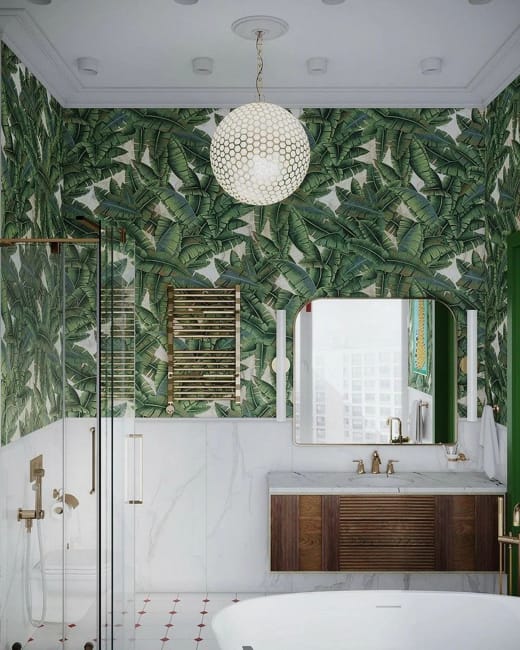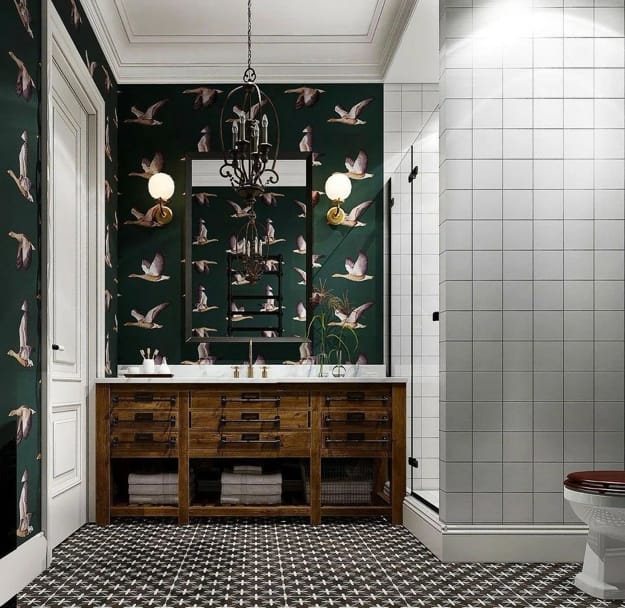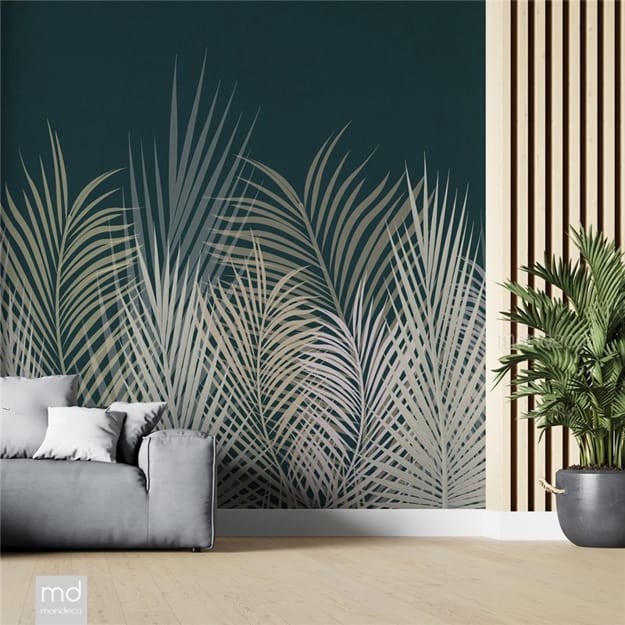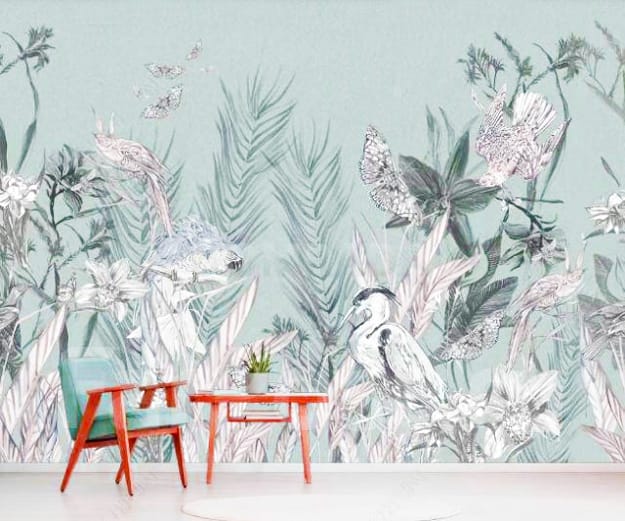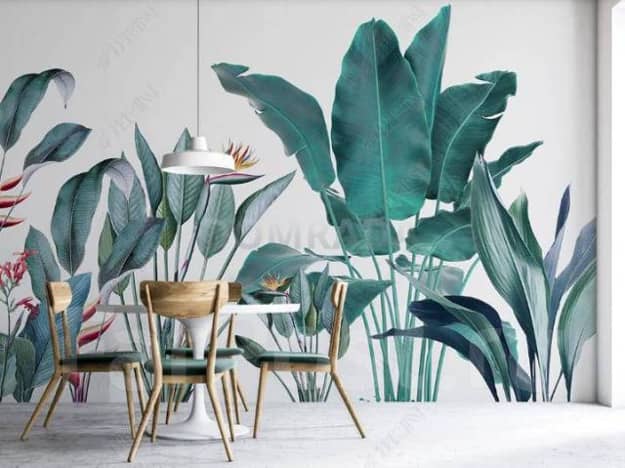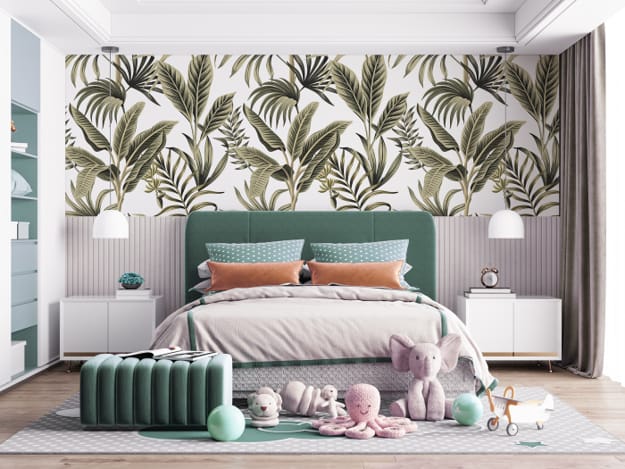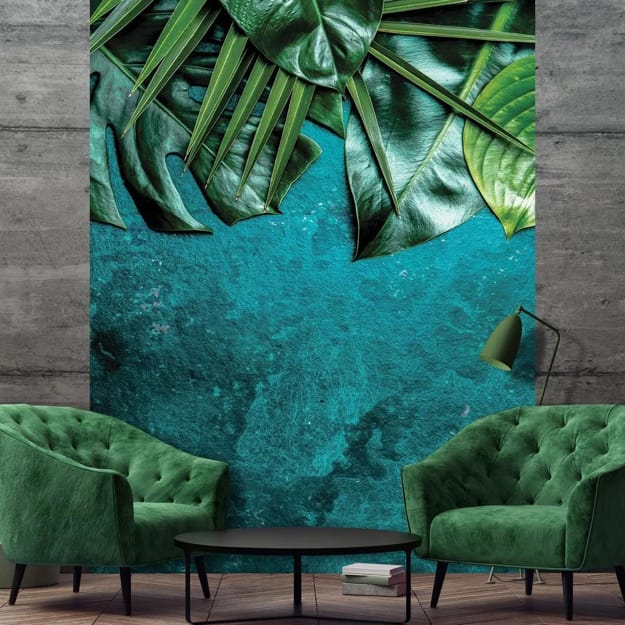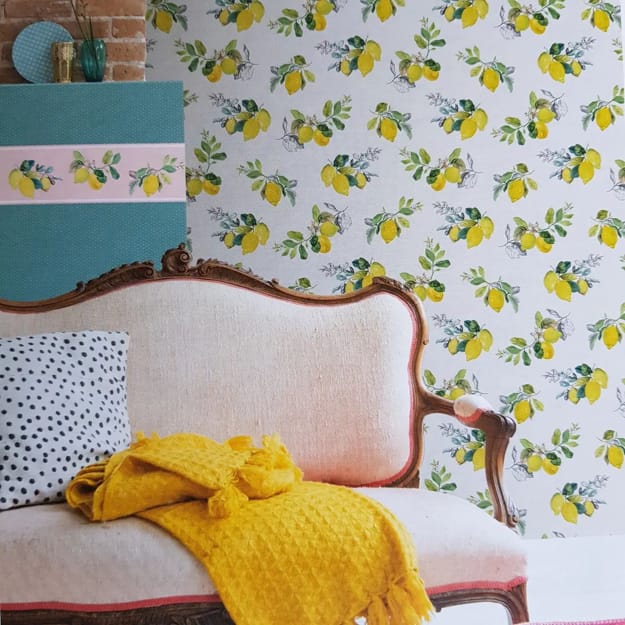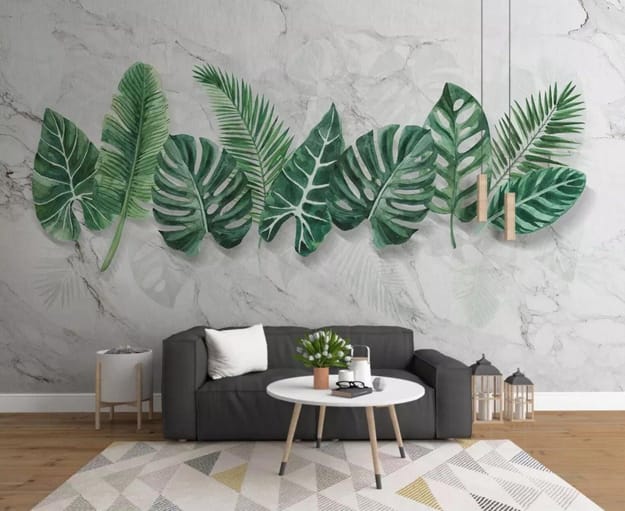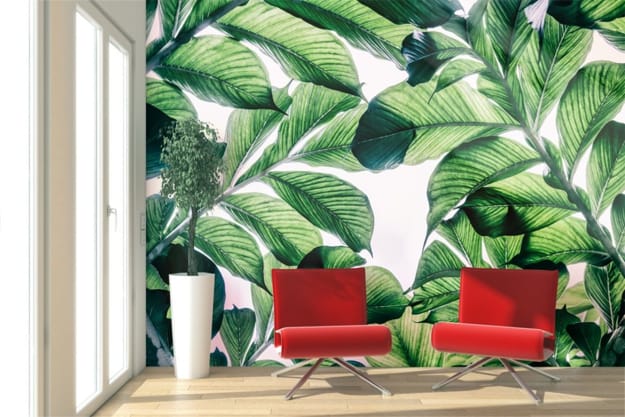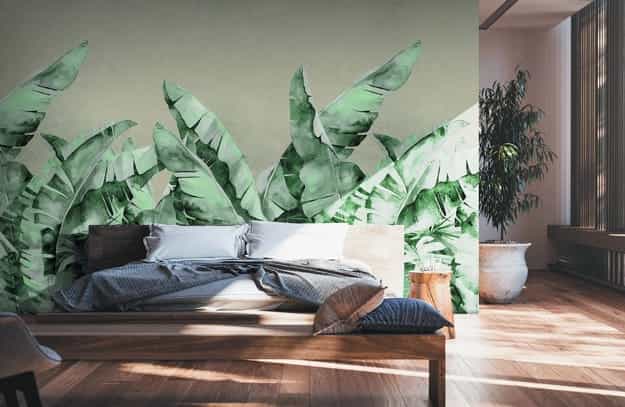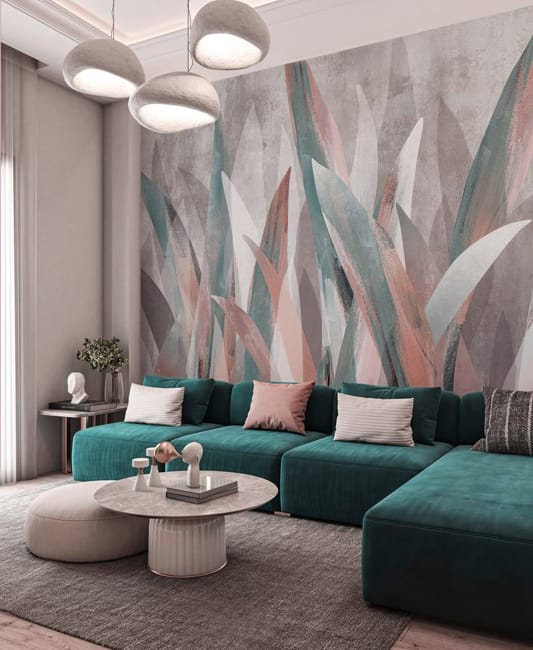 From traditional ceramic tile designs to trendy wood-like, shiny metal, and mesmerizing glass, there is seemingly unlimited ways to brighten up...
and enjoy free articles sent to your inbox