Glamorous Designer Home Interiors, Chic Decorating with Paint

Interior Design Ideas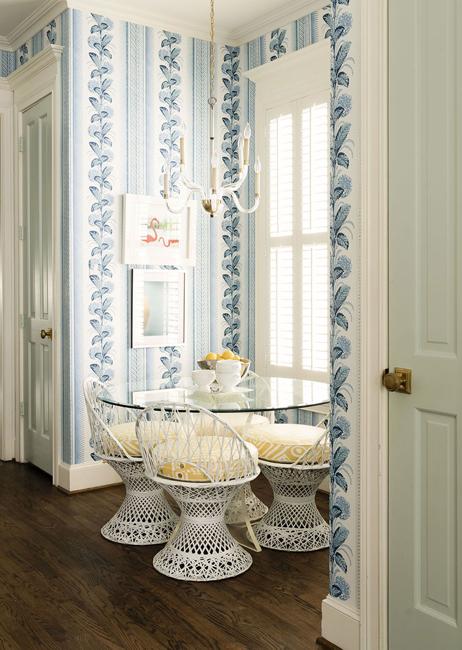 Dining room decorating, white furniture, blue accents, floral wallpaper
CHRISTMAS TREE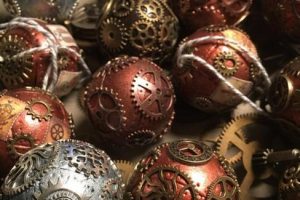 Paint does the trick turning any rooms into fresh and chic interiors. Original painting ideas, new hues, and color contrasts make rooms look stylish and polished. Designer Hallie Henley Sims decorated her home in Houston, Texas, bringing a comfortable, light,  and youthful vibe into bright interiors.
Bright contrasts, colorful prints, juicy decorating accents, and an abundance of glamorous details add beauty to classic home interiors. Golden colors and glossy pieces give a chic touch to this perfect interior design.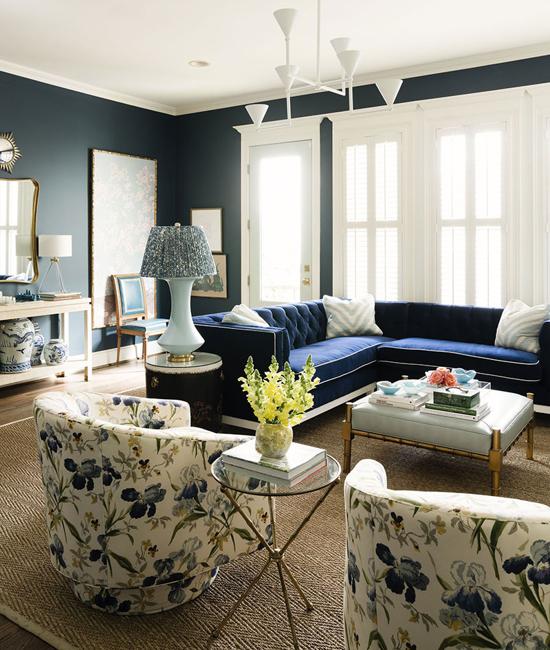 Once moved-in, Sims replaced the cabinetry, countertops, plumbing, and hardware to improve the room design and create a smooth flow for easy entertaining. The designer painted the walls in the family room in blue for an elegant touch, then use the gorgeous color in the kitchen and dining room to create a sense of continuity throughout the home.
Light blue color combinations for room decorating
Peach orange and blue color schemes for interior design
Matching your interior decor color schemes with blue hues
Interior doors painted in blue to match existing decor. The contrasting color creates an unexpected effect and adds a lovely touch to the functional architectural designs. The palm-themed wall covering in the master bath and the bamboo chinoiserie in the entry continue the theme.
Much of the furniture on display follows the vintage style theme. Handmade room furniture pieces give a nostalgic touch to interior decorating. A plaster chandelier by Stephen Antonson hangs in the family room and adds to a delightful mix that looks stylish and unique.
Stylish color combinations with blue hues
Tips for creating modern interior color schemes with blue
Matching colors of wall paint, wallpaper patterns, home furnishings
"This home epitomizes my style because it's full of all of my favorite colors and patterns, and also because of the sentimental objects, it houses," Sims says. One thing is clear: the designer created original, beautiful, and comfortable home interiors that make a statement and show personality.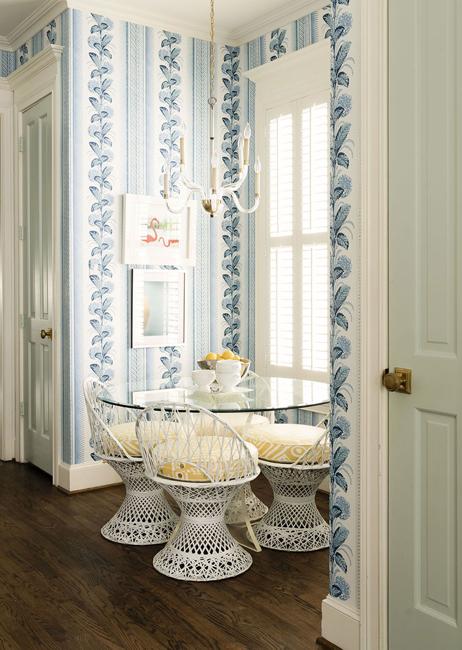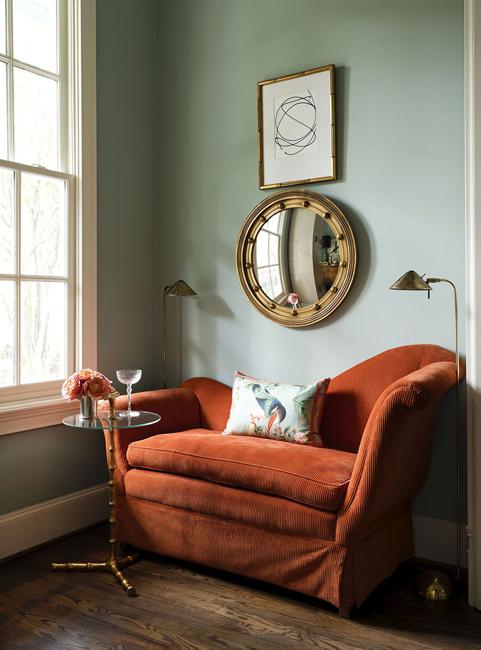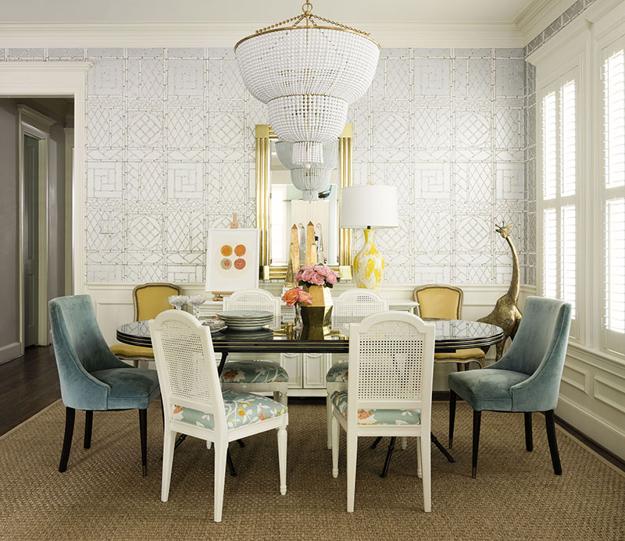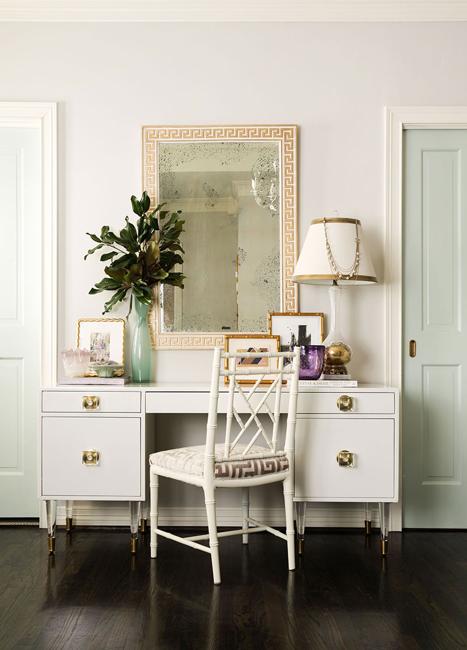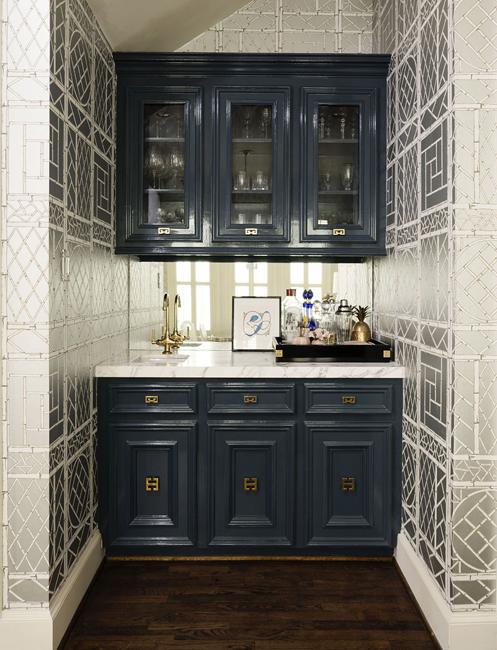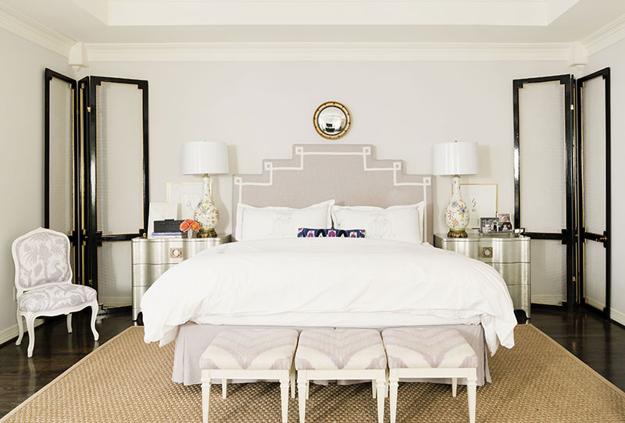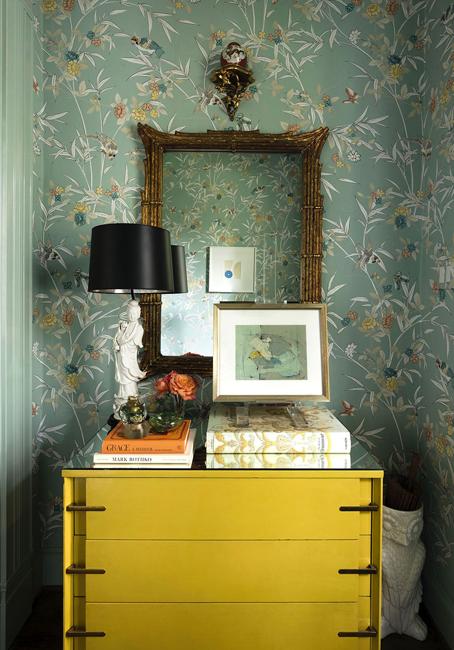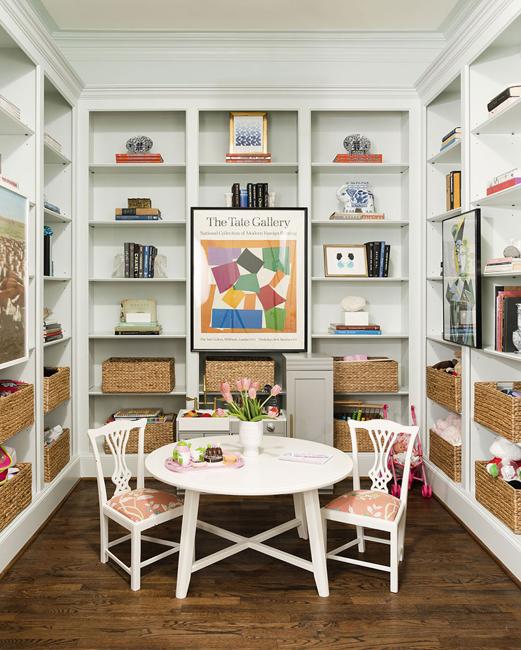 More from unique furniture

Recycling is a creative, Green, modern way to create something new, exciting, original, stylish for your home interiors. Do-It-Yourself projects are...