---
Geometric Interior Design with Open Plan, Modern House Bringing People Closer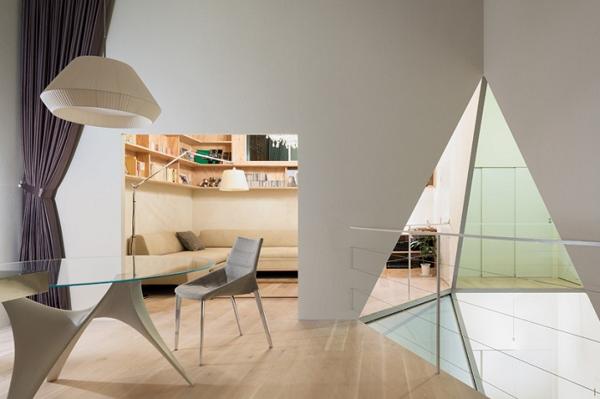 Modern interior design bringing a family closer together
Modern house design with an open plan layout brings families closer together. Lushome presents a new design of a modern house with geometric elements which create an ideal atmosphere for family communication and bringing people closer together. This modern house design with attractive geometric elements and open plan layout allows people to see each other and talk. In this busy world it seems like everyone is running around, and the contemporary design concept helps get the whole family together.
The Kame House design features beautiful and stylish geometric elements. Its hexagonal interiors and triangular openings create spacious and bright living spaces. The house exterior design looks ordinary, but home interiors of this Japanese dwelling are designed in an unusual way, with large geometric elements that optimize its open layout, maximize communication opportunities and help bring people closer together.
This modern house design is a project by Kochi Architects Studio. The modern home interiors are designed with hexagonal and triangular shapes.
The whole interior design concept is inspired by the idea of ​​frequent visual contact and family members communication. Geometric interior design looks contemporary and interesting, bright and stylish.
25 triangular windows customizing house exterior and interior design
Triangles in architectural designs taking modern houses from ordinary to unique
Geometric interior design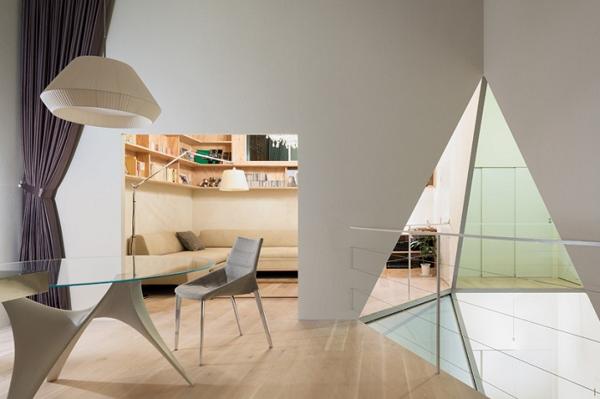 Two floor house design shows a unique wooden structure which allowed the design team to create the open central area. The architectural design reminds a patchwork quilt with simple geometric elements, creating elegant and modern home interiors.
The modern house with geometric open layout helps people do anything while improving family relationships, and working on bringing a family closer together to make people feel complete and happy.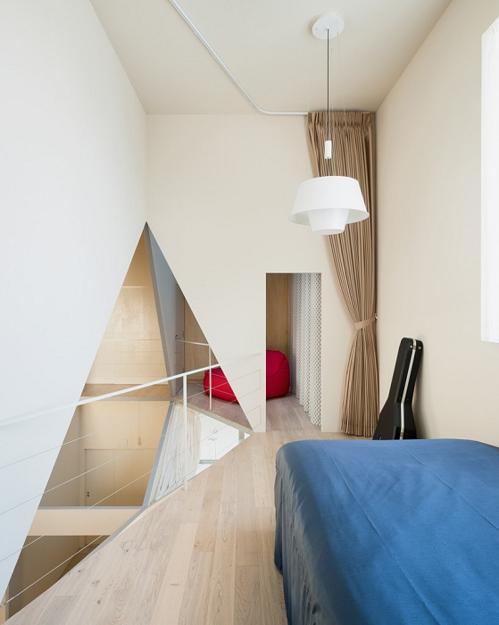 The house design with geometric openings naturally brings a family closer. It does not take much to bring the family closer, filling the home interiors with positive energy by visual and verbal communication.
30 modern ideas to add geometric elements to interior design and decor
22 modern ideas for bedroom decorating with geometric patterns
The open plan house design gets everyone on board with the idea of being closer and stimulates positive actions. The contemporary interior design gets all family members involved with this wonderful idea.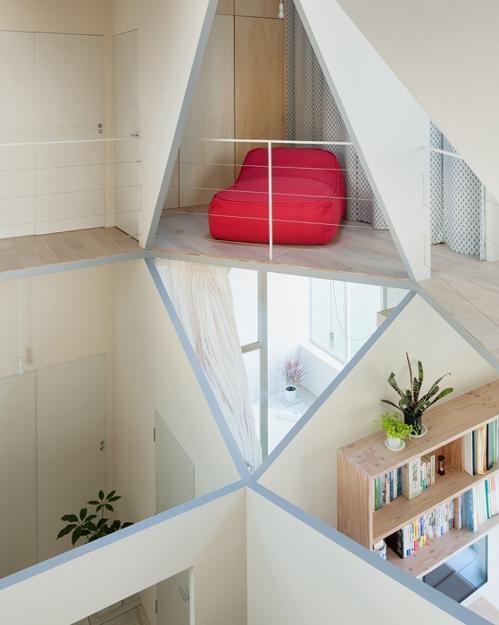 The open plan layout is enhanced by geometric shapes turning ordinary living spaces into surprising and modern interiors. The architectural interiors are designed to encourage people to act like a family. It includes seeing and hearing family members, putting each other first and learning how to share time with each other.
Modern interior trends, geometric decoration patterns
Geometric decoration patterns for modern interior design
The modern house design with geometric elements and interesting open layout helps people start acting like the loving family, talking more, spending time together, having plenty of fun, laughing together and realizing that there is a lot to discuss together.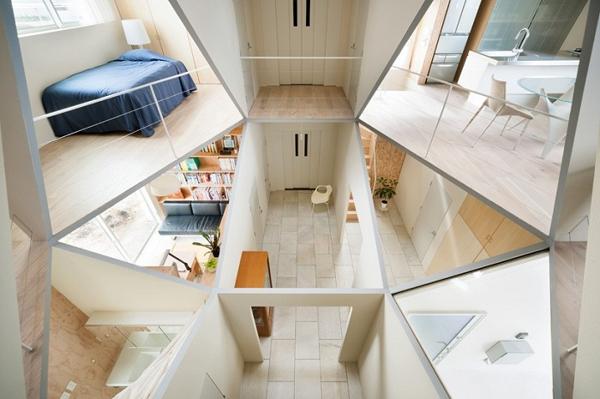 Unique and modern, this house design idea offers a fantastic opportunity to strengthen a family and gain from visual communication which is something the whole family can benefit from. The modern interior design and open plan layout with elegant geometric elements creates positive energy and make people feel close together, safe, happy and comfortable.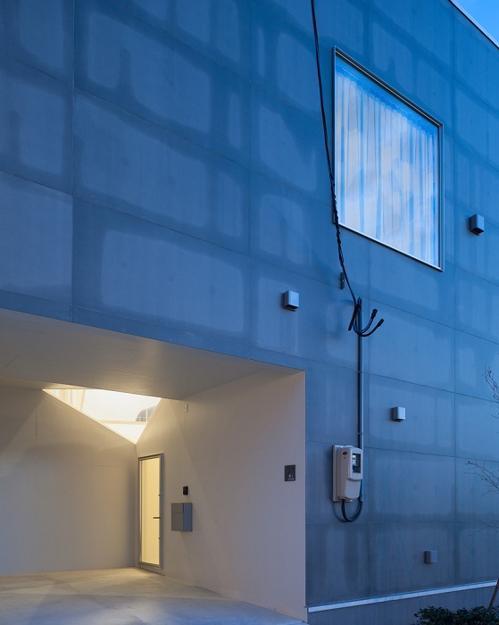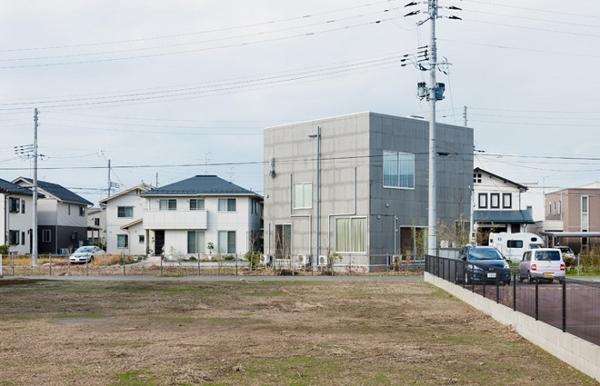 by Ena Russ
last updated: 05.05.2015