22 Modern Ideas for Bedroom Decorating with Bold Geometric Patterns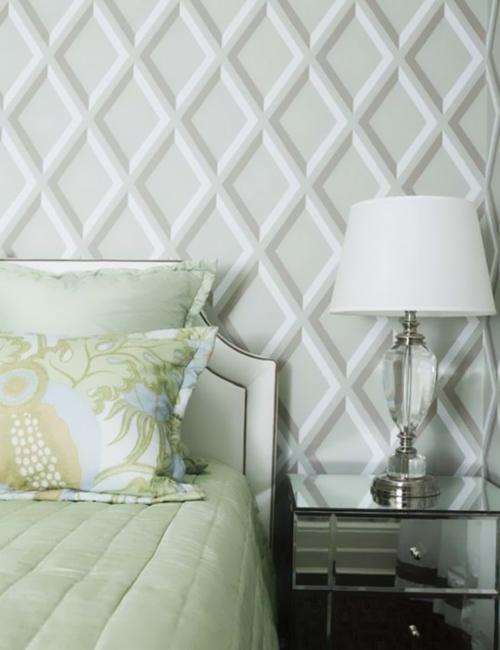 DECORATING SMALL APARTMENTS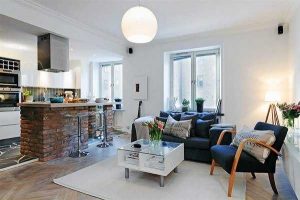 Geometric patterns are wonderful trends in decorating that look classy and contemporary. Interior decorating with geometric patterns is perfect for people who wish to incorporate the latest trends and contrasting color combinations into their office design or home decorating style. Lushome shares a collection of modern bedroom decorating ideas which demonstrates how to use modern geometric patterns for bedroom decorating.
Geometric patterns create stunning accent walls with familiar and simple shapes. Interior decorating with geometric patterns, triangles, circles, diamonds and octagons, is fascinating and versatile, suitable for many  design styles and all room colors. Geometric patterns look great in bedrooms, giving bedroom decorating stylish and interesting look.
Modern interior decorating with geometric patterns are great for people who appreciate elegant simplicity and creativity, who have sleek and polished feel for their office design and home interiors. Geometric patterns are suitable for classic interior decorating and contemporary interior design in minimalist style. Geometric patterns are one of wonderful ideas for modern bedroom decorating.
Modern wallpaper patterns reflecting geometric trends in decorating
Geometric wind chimes to Feng Shui homes
Modern bedroom decorating with geometric patterns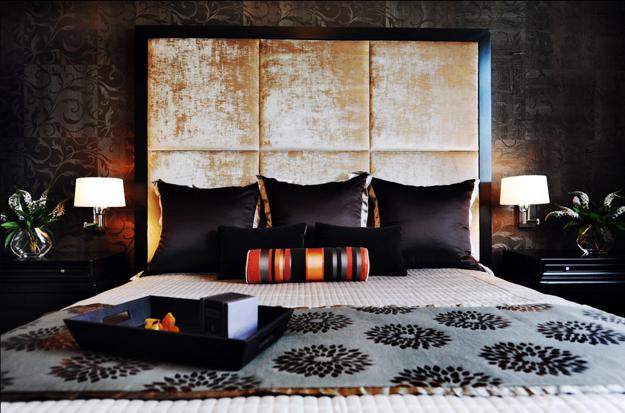 Geometric patterns dd interest to wall design and decor. Geometric shapes brake monotonous surfaces giving character to modern bedroom decorating. The neutral backdrop of modern style can be enlivened with the geometric shapes and contrasting room colors. The presence of lines and curves make bedroom decorating look creative, cheerful and beautiful.
Contemporary bedroom decorating can be infused with various decoration patterns, but geometric shapes look especially playful, energetic and youthful. Geometric patterns on walls or bedding fabrics help to brighten up lacking interest bedroom decorating. Large geometric shapes create clean and polished look in contemporary interiors and transform classic interior decorating.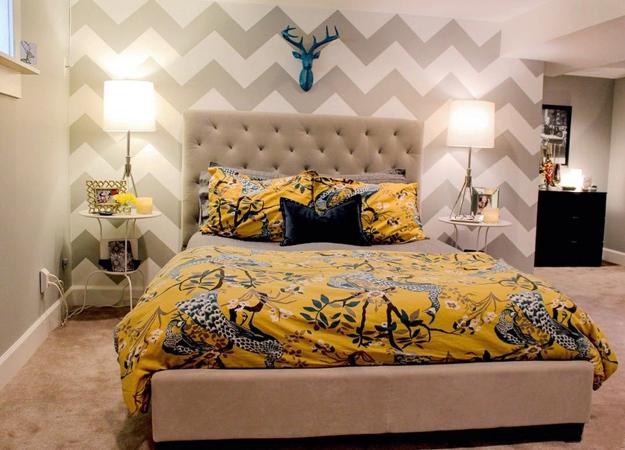 Aside from the neutral walls with geometric patterns in contrasting colors, simple lines and curves make fabulous wall decorations that change large and small bedroom decorating. Especially when geometric shapes are bathing in light, bedroom decor look stunning, clean, bright and beautiful.
Modern interior trends, geometric decoration patterns
30 modern ideas to add geometric elements to interior design and decor
Geometric bed headboard design ideas and modern wallpaper patterns with geometric shapes, floor rugs and bedding fabrics with geometric prints and intricate decoration patterns created with simple geometric shapes, wall art and painted geometric shapes on walls are just a few ideas for modern bedroom decorating with various geometric patterns.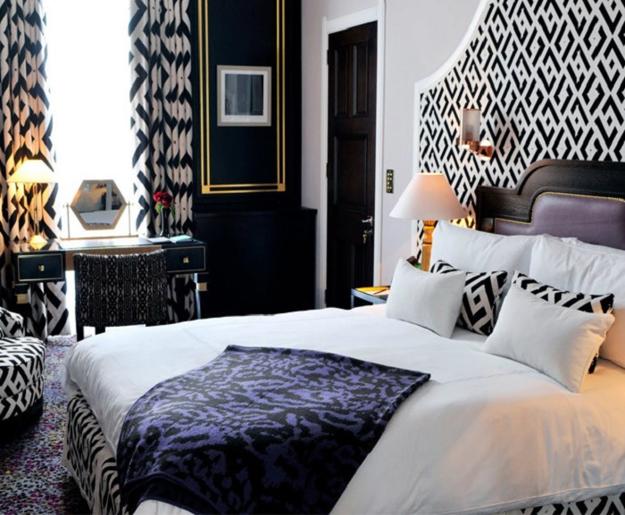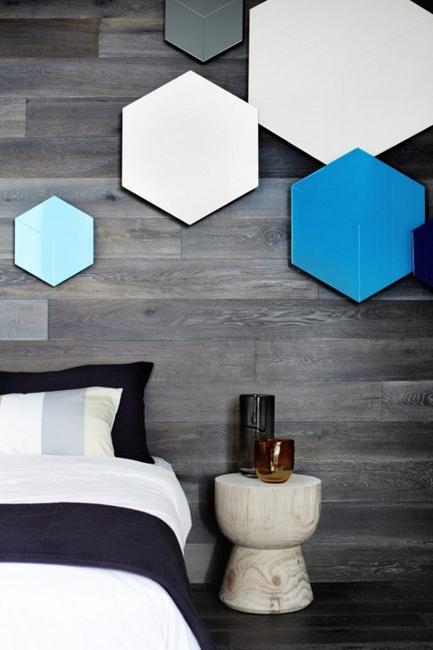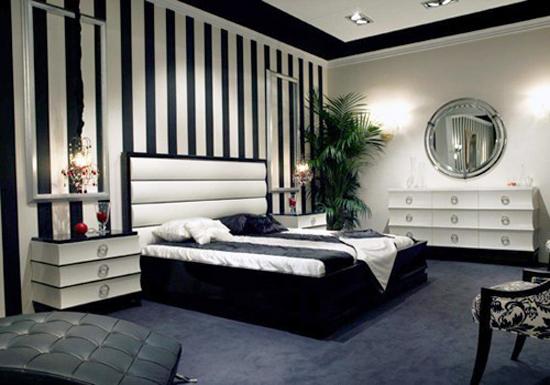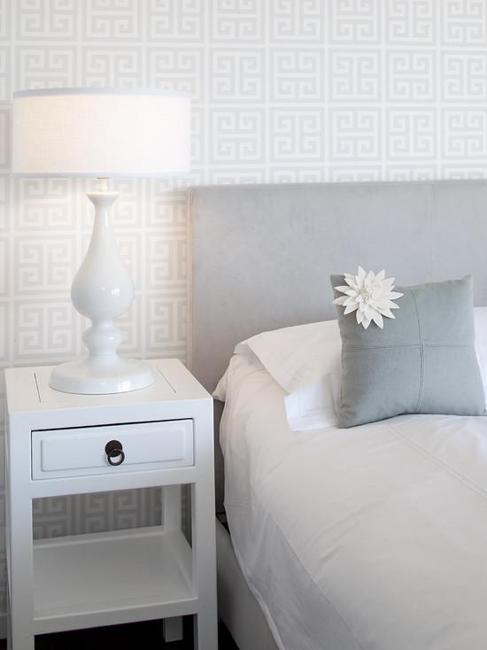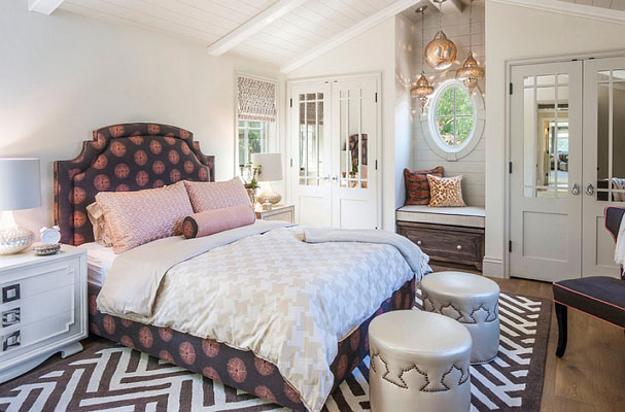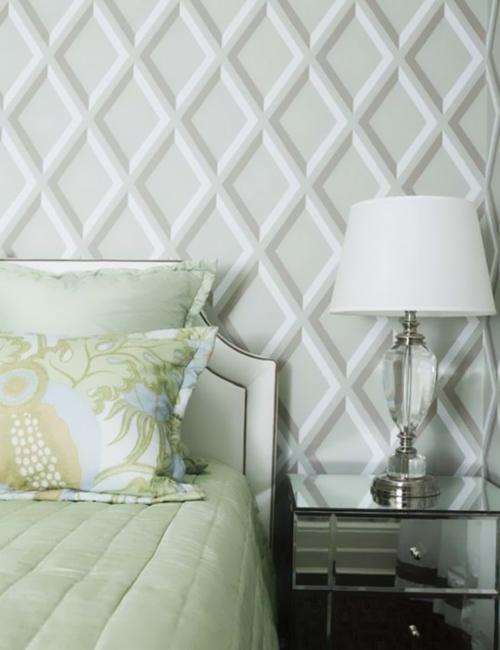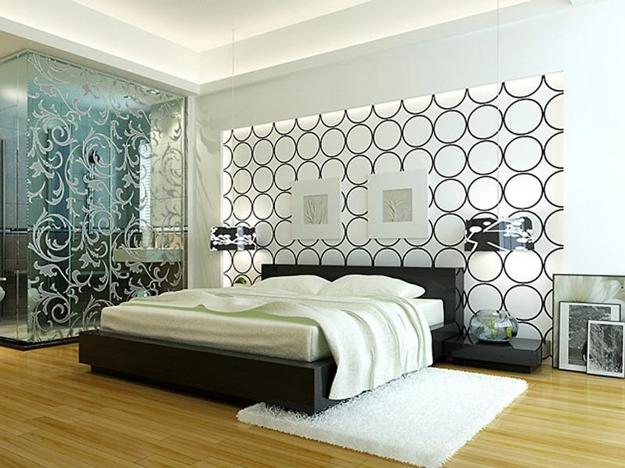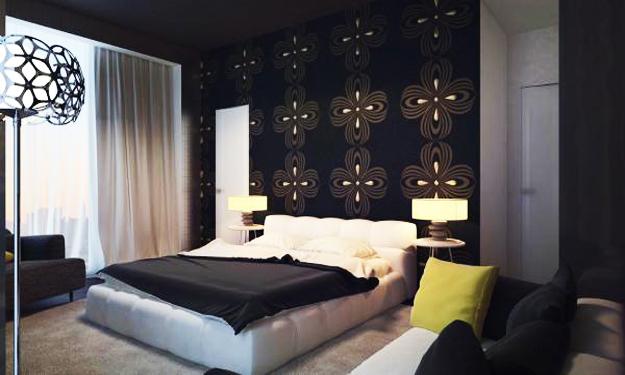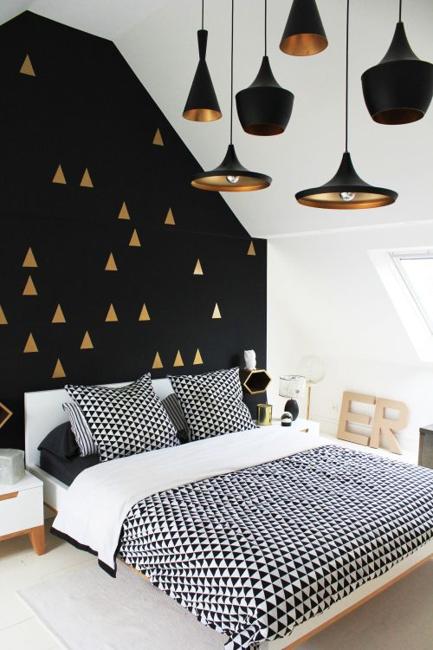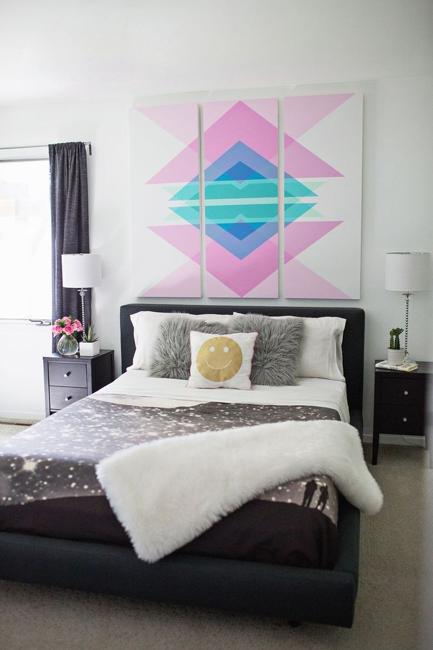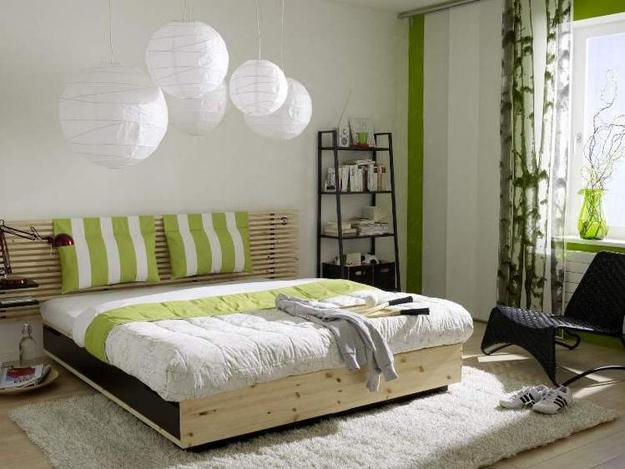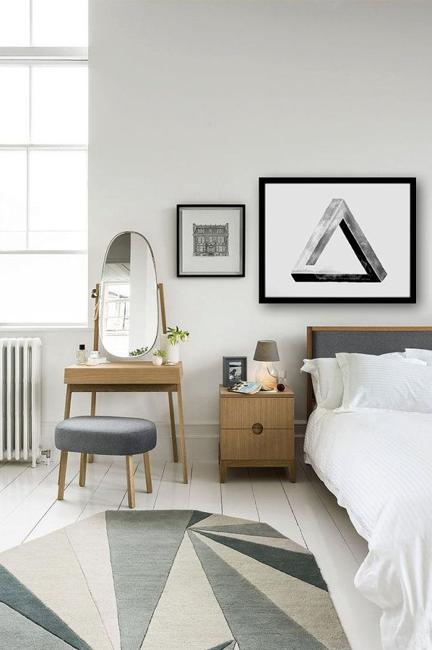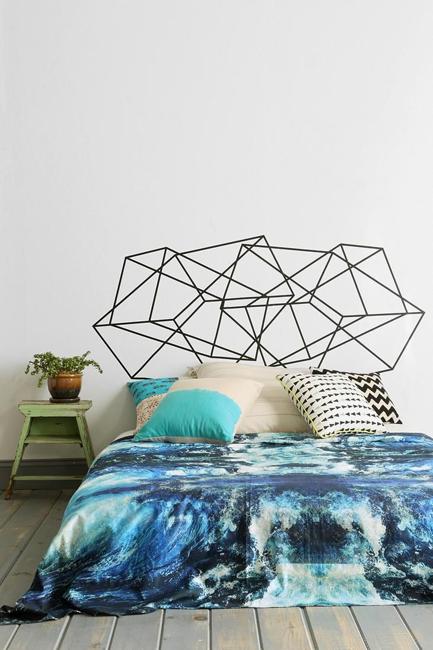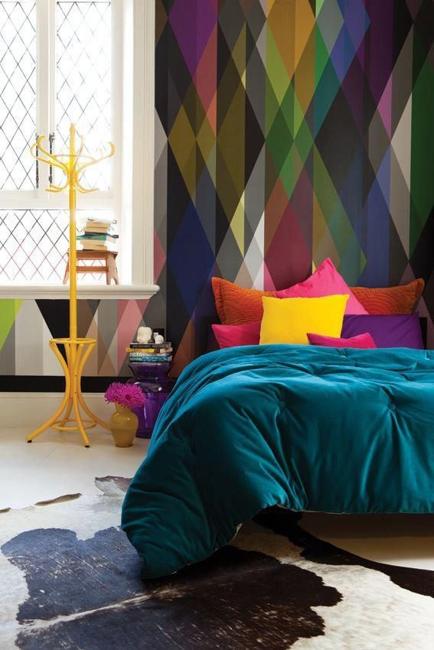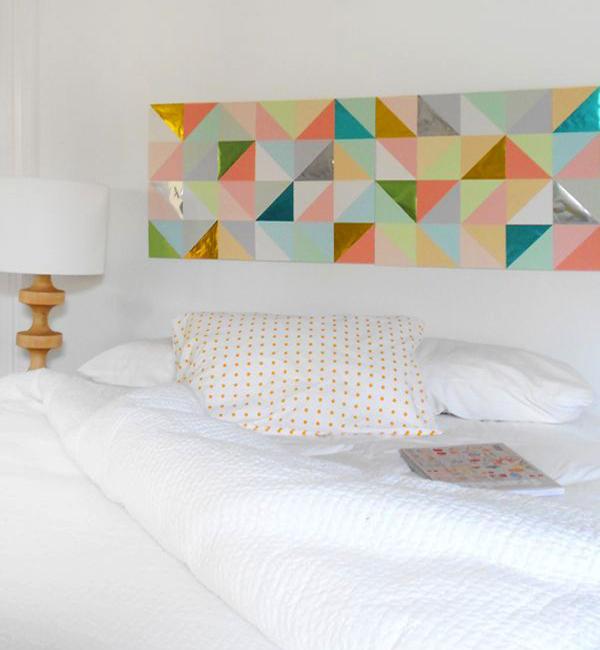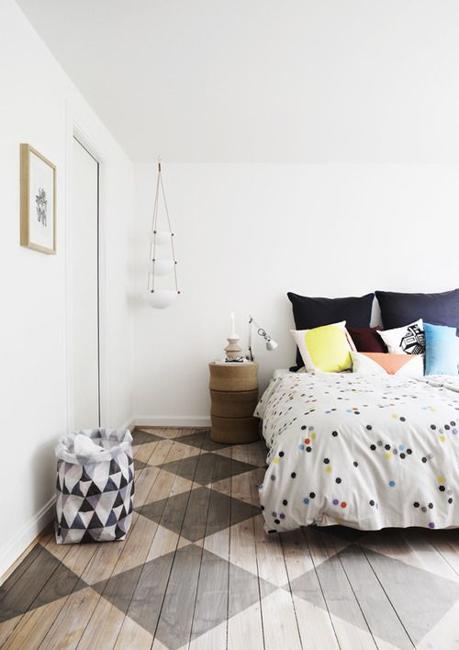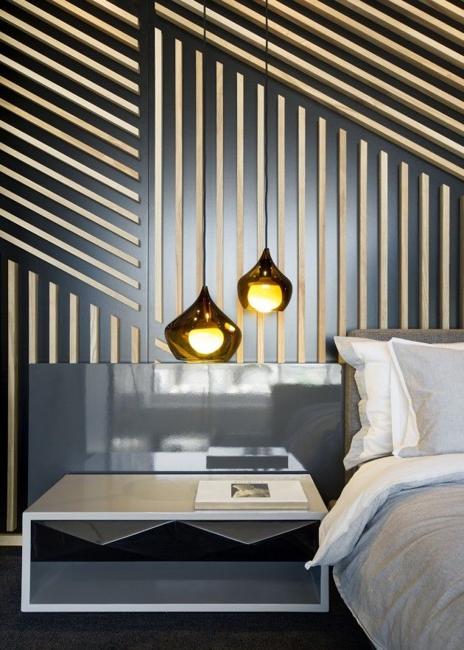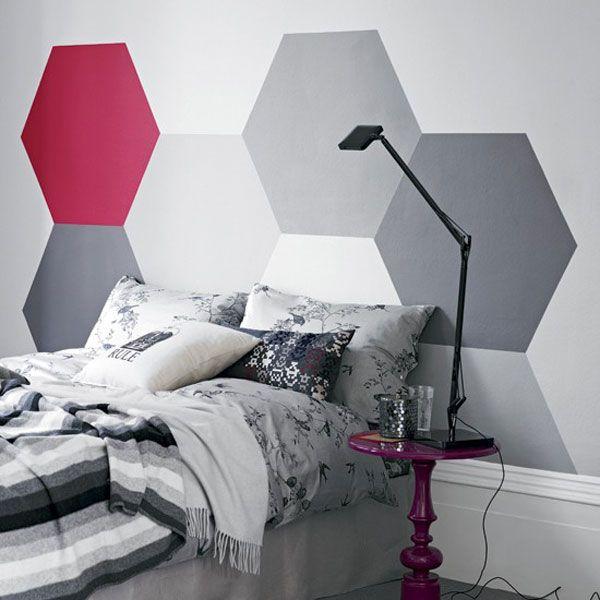 More from wall decoration

Ceramic tiles are beautiful elements of modern kitchens which are not just functional interiors for cooking, but the open living spaces...