Fun Fall Crafts, Chestnuts Halloween Decorations and Craft Ideas for Kids

Decorating Ideas

Holiday Decor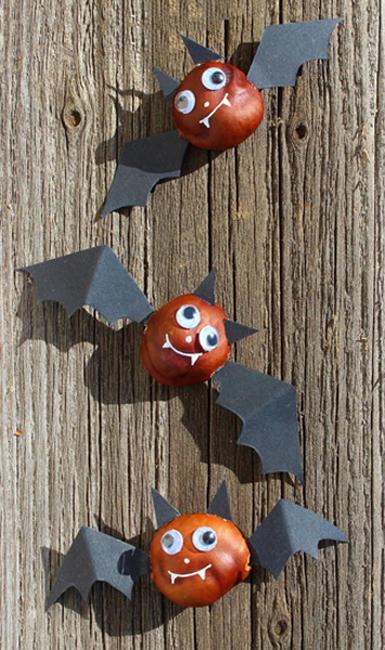 Cute bats, chestnut and black paper craft ideas
Halloween decorating ideas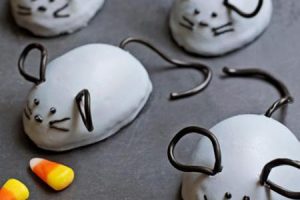 Turning chestnuts into fun Halloween decorations will keep your kids amused for hours. Chestnuts are the fabulous material for art projects. Have a look at these arts and craft ideas for Halloween decorating. Kids love to make things that are creative and surprising. Here is the collection of simple designs, mostly spiders and little monsters that are easy to make. Also, you and your children can create witches, snakes, bats, Halloween eyeballs, and scary faces with chestnuts. Unleash your imagination and use chestnuts for saving money on Halloween decorations.
Autumn is a fabulous season for taking kids out into the woods or local parks to gather natural materials for fall crafts. Chestnuts, pine cones, little branches, acorns, and fall leaves are perfect for art projects and making items for fall decorating. There are millions of crafts ideas, inspired by nature. Chestnuts Halloween decorations are one of them. You can paint chestnuts and add plastic eyes to Halloween characters. Chestnuts are perfect for small table decorations and accents on Halloween wreaths.
DIY ideas for fall decorating, chestnut crafts
Fall decor ideas; warm coziness and natural connection
Halloween decorations, color in designs
Fall craft ideas and handmade Halloween decorations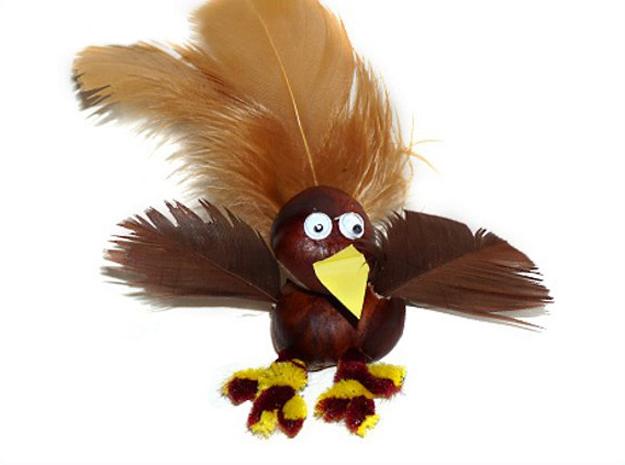 Choosing chestnuts for homemade Halloween decorations are an excellent alternative to commercial holiday decor. Cheap decorations are the way to make ornaments with kids and teach children to appreciate simple things in life. Collect chestnuts and think of original, quick, and beautiful Halloween decorations your kids can make for the scary Halloween night.  You can add fall leaves and greenery to chestnut designs and use them as seasonal accents for fall decorating till Christmas.
Cute Halloween decorations for the kids-friendly holiday
Cute instead of scary Halloween decorating ideas
20 fall decorating ideas, expert tips for making Halloween decorations and Thanksgiving centerpieces
You can make decorations for your Halloween party table, shelves or door wreaths. Small designs or large artworks, – there are many beautiful ideas for Halloween decorating with chestnuts. Kids will have a great time envisioning and putting all together. Natural materials and creative craft ideas can turn into unique gifts as well. Any chestnut lovers appreciate receiving a handmade gift for Halloween.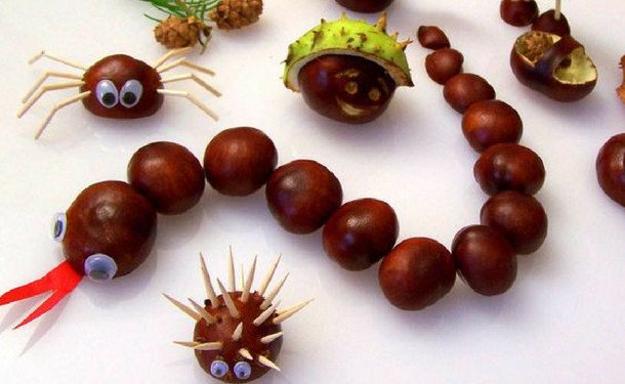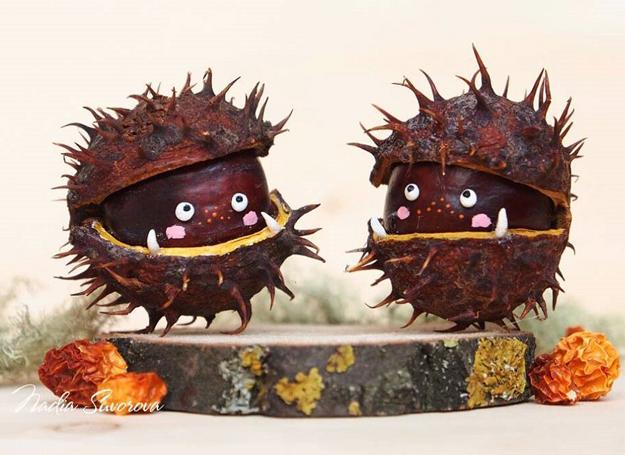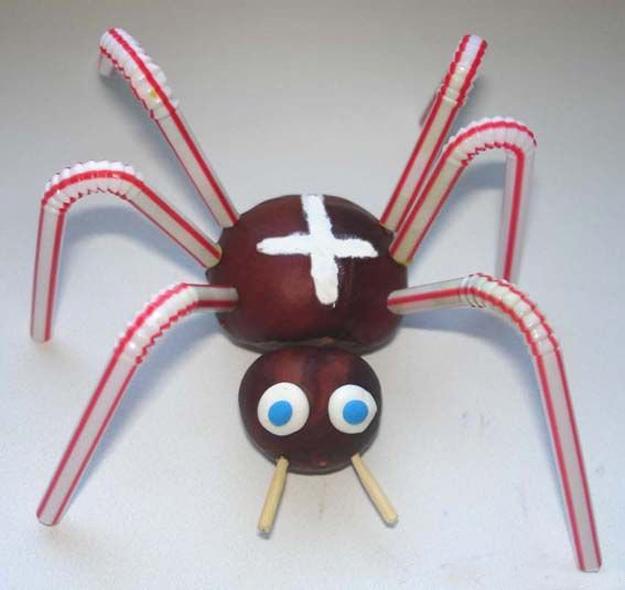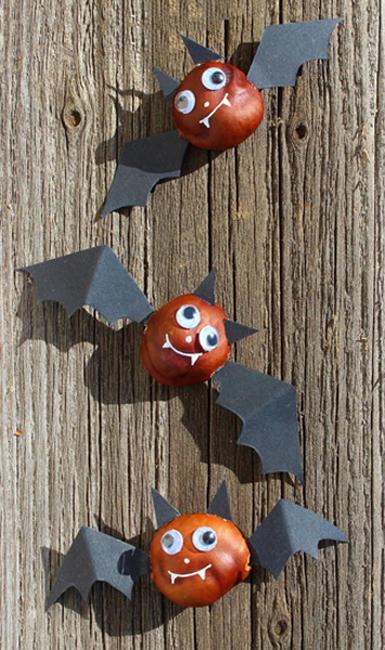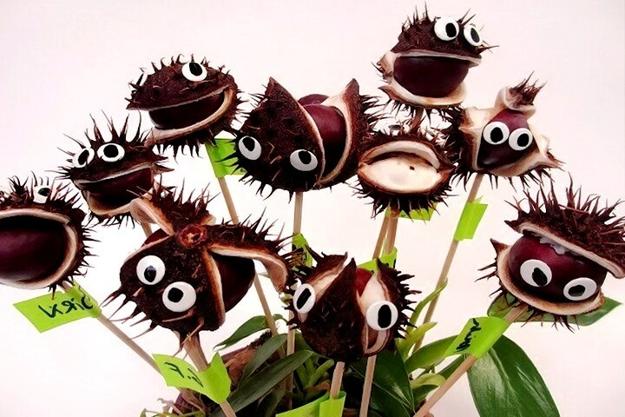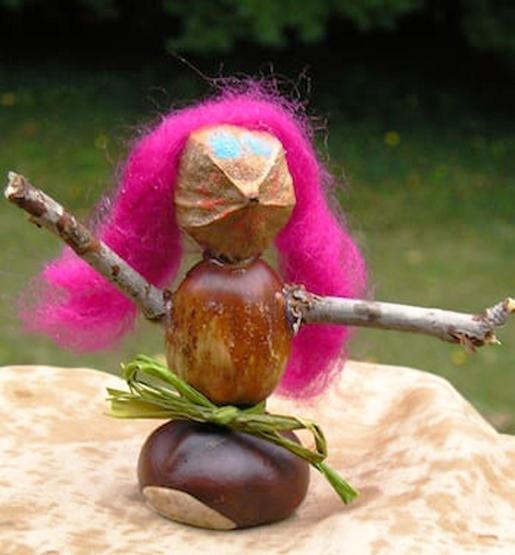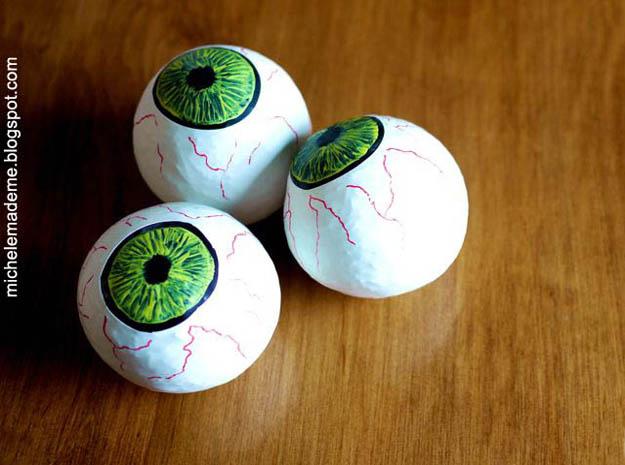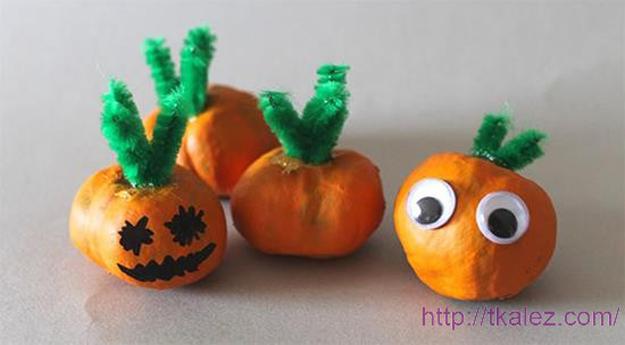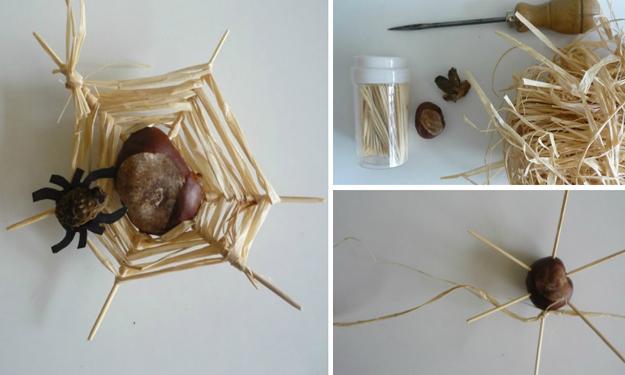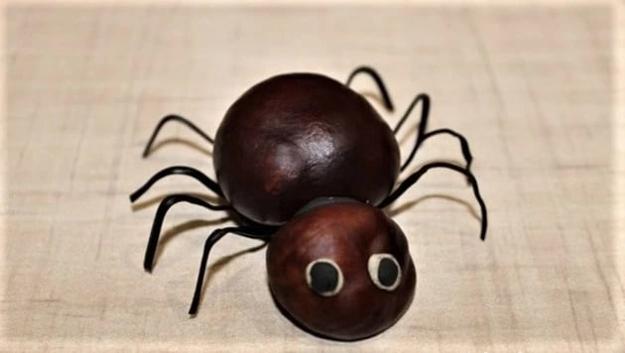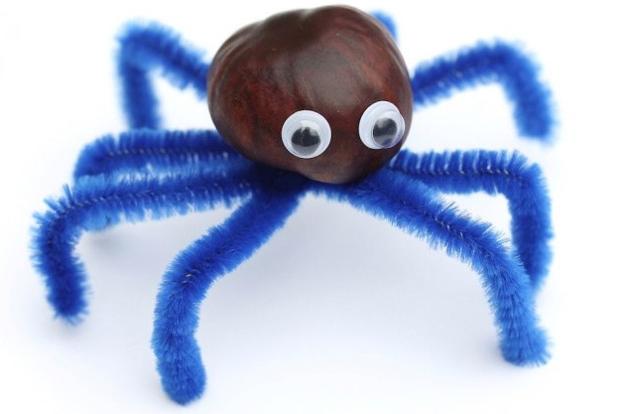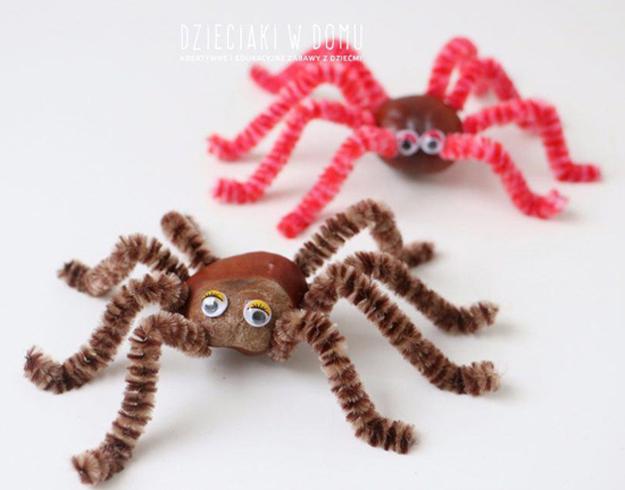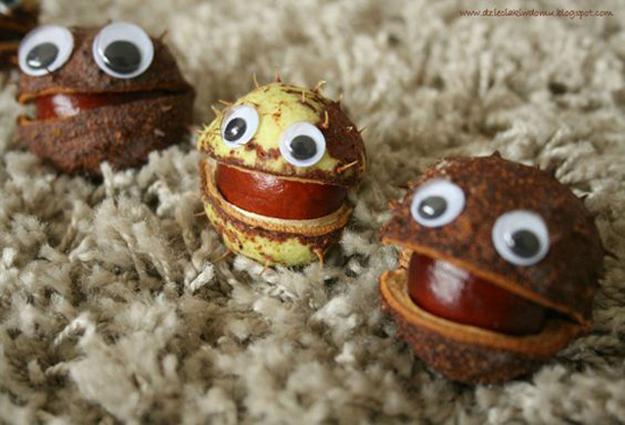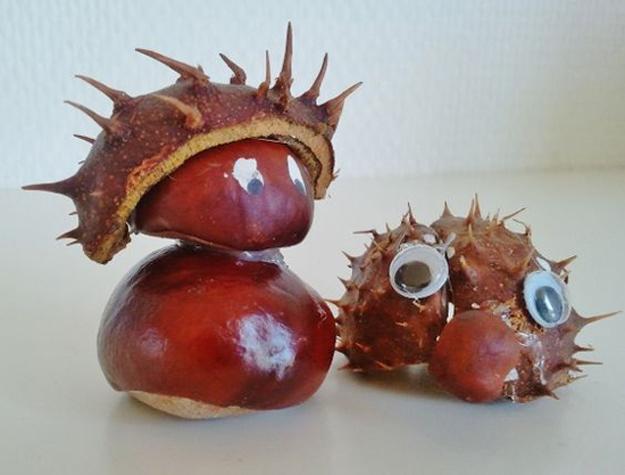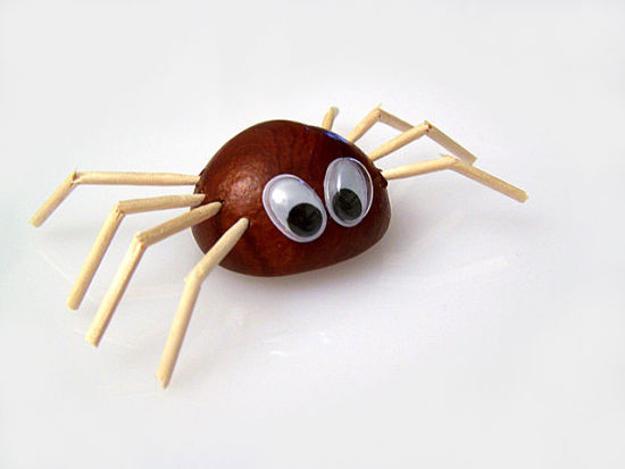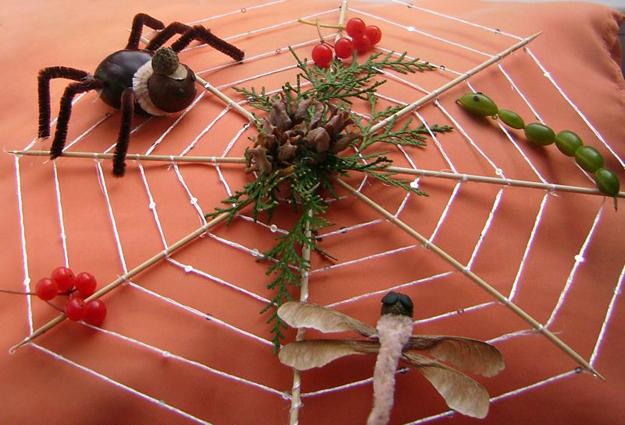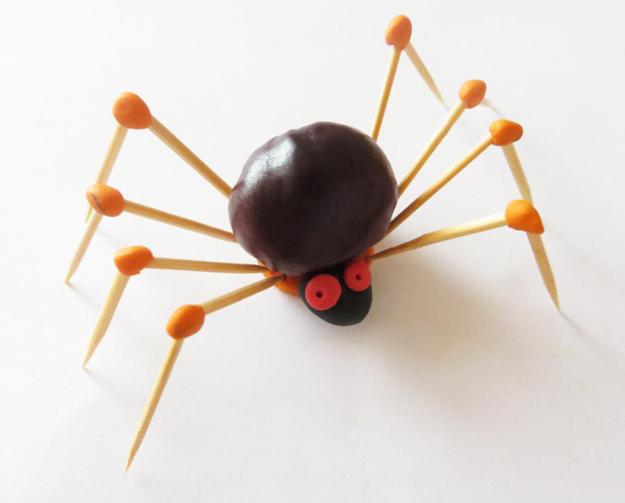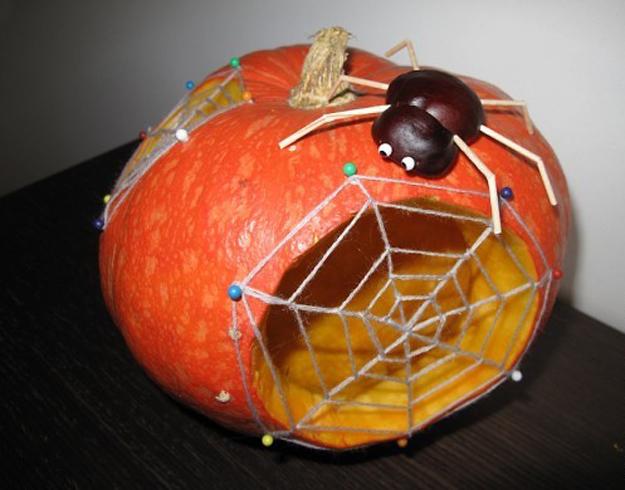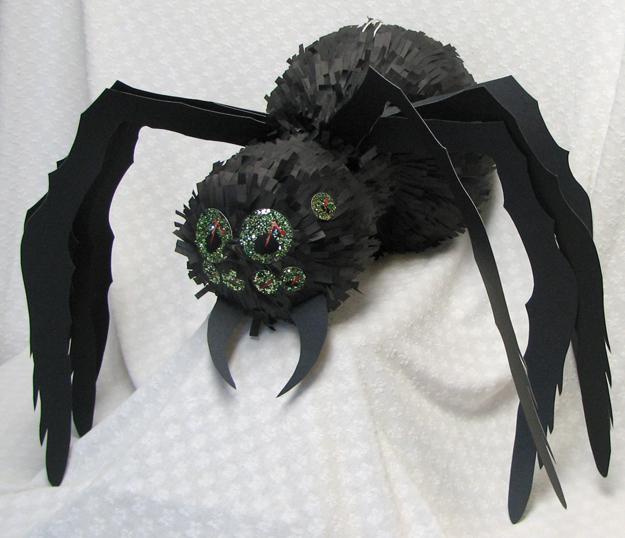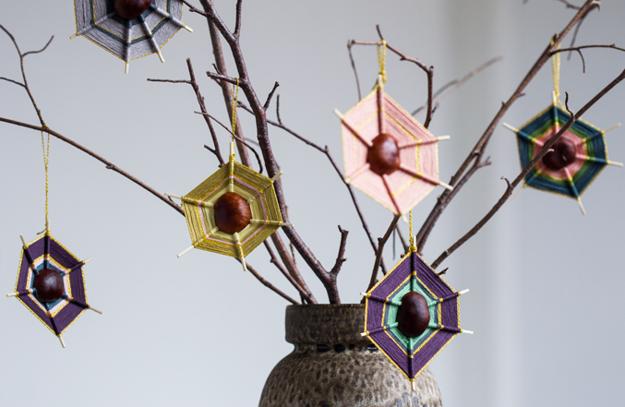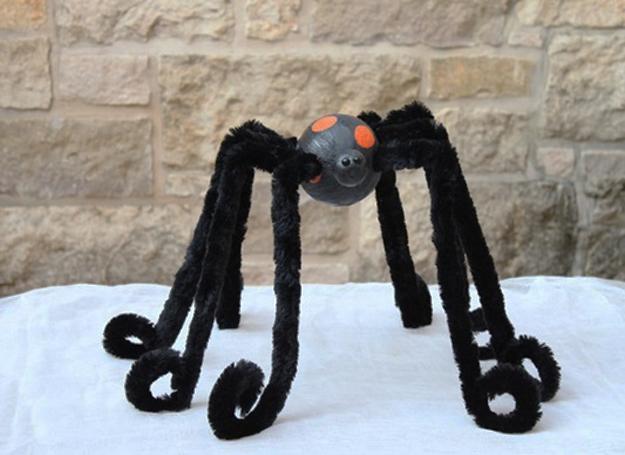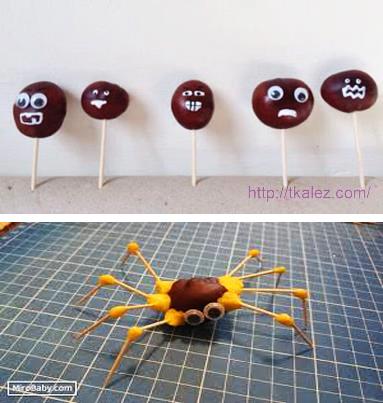 More from recycled crafts

Snowflakes are perfect Christmas decorations and eco gifts that you can make in an infinite variety of sizes and designs. White...
and enjoy free articles sent to your inbox