Eco Friendly Easter Candles Centerpieces Adding Color, Light and Scent to Spring Decorating

Decorating Ideas

Dining Room

Holiday Decor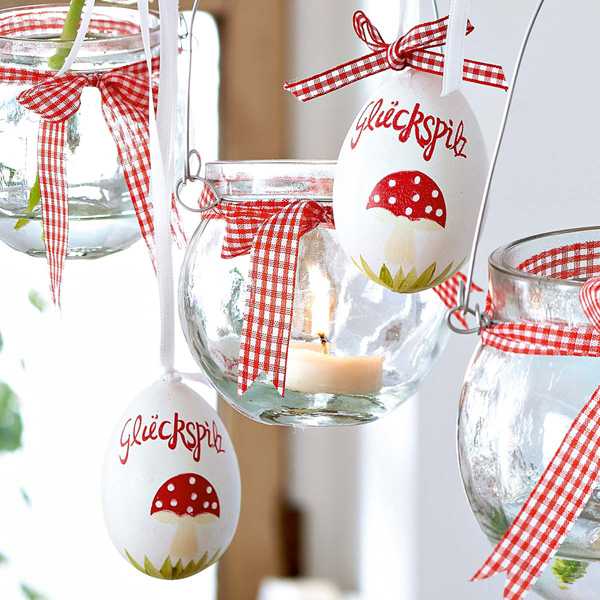 Naturally scented hanging candles in glass jars decorated with red ribbons
candles centerpieces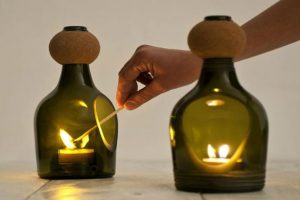 Easter table centerpieces and home decorations that created with eco-friendly candles not add light and pleasant aroma to your spring holiday decor, but also enhance home decorating with natural colors and set a relaxing atmosphere for healing and rejuvenating. Naturally scented Easter candles make wonderful gifts that are romantic, pleasant and very decorative.
Easter holiday symbolizes life and light, and Easter candles are meaningful home decorations that create warm and tender holiday table centerpieces and make meaningful and very special gifts. Naturally scented Easter candles are ideal for healing, bringing natural aroma of essential oils into homes. Easter candles centerpieces fill dining rooms up with wonderful fragrance of spring. Scented candles as Easter gifts will surprise and delight your loved ones and friends.
Aromatherapy uses pleasant scents for relaxation and relieving discomfort. Naturally scented candles centerpieces work as home decorations that stimulate the human natural ability for self-healing, rejuvenating and restoring the energy balance in the body.
Easter ideas with naturally scented candles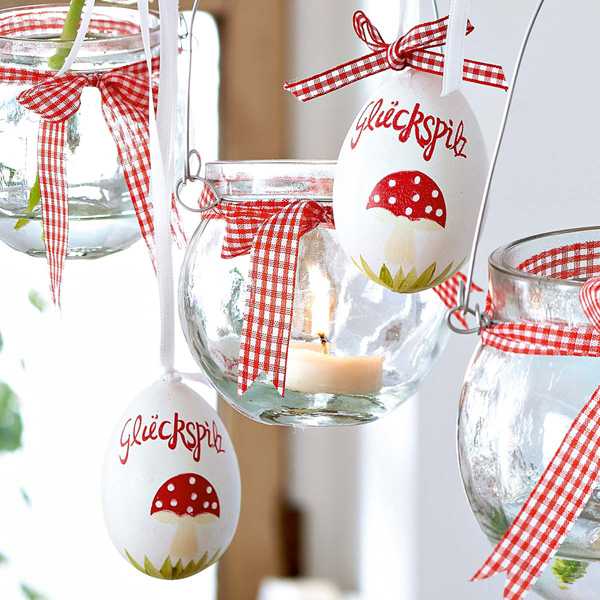 Easter candles are symbolic home decorations that bring meaningful designs, amazing spring colors and unique texture. They add glowing light into living room, bedroom or dining room decor and romanticize Easter table decorating ideas.
Naturally scented Easter candles bring nature inspired fragrant combination into your home, healing you with the common ingredients that are used for aromatherapy. The human body, skin and lungs, absorb the molecules of essential oils which stimulate and relax the body. Glowing Easter table centerpieces add warmth and coziness to holiday decor and make people feel safe and comfortable.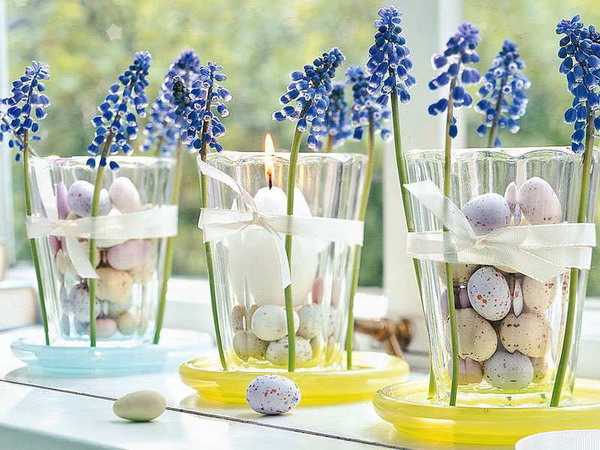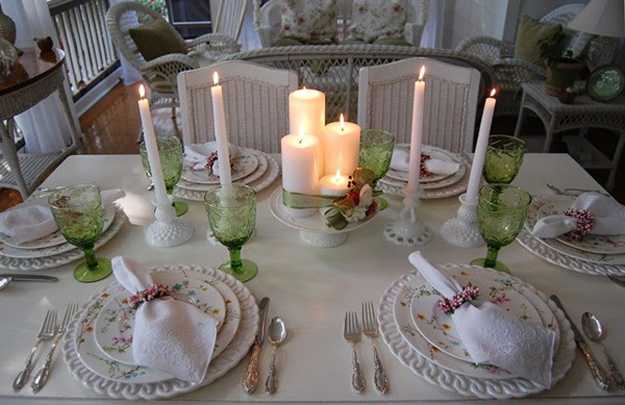 Eco-friendly candles are made of natural materials, organic beeswax, soy or palm. Eco friendly Easter candles centerpieces will fill your home with a pleasant and healthy scent, and relax your body. Eco friendly candles produce less smoke, burn longer, saving money. Decorative candles made of paraffin or other inorganic substances pollute the air.
14 colorful Easter ideas for spring holiday tables
Elegant flower arrangements and spring decorating ideas for dining table
15 floral arrangements with blooming branches, spring home decorating ideas
Naturally scented candles made of a natural material are hypoallergenic, creating versatile Easter candles centerpieces that are suitable for any room decorating. Eco friendly candles are biodegradable, do not harm the environment and animals health also.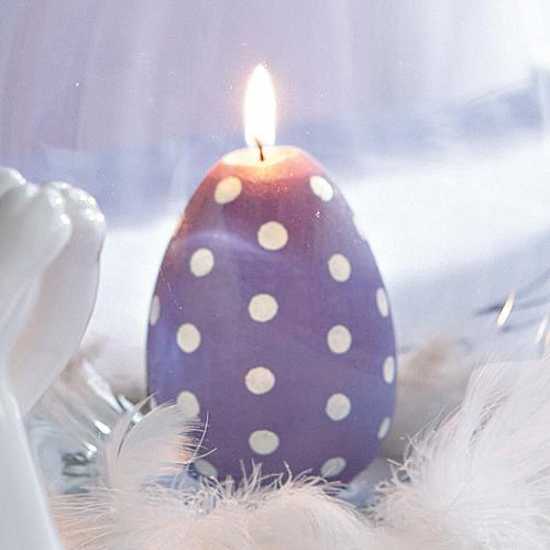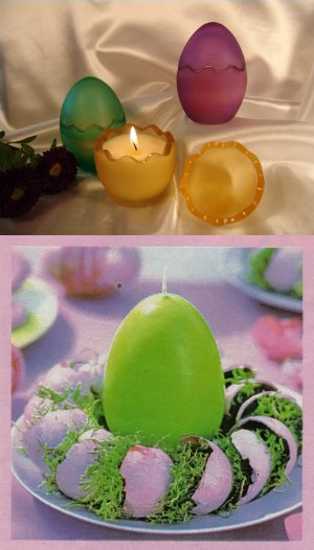 Easter candles shaped in the form of traditional spring holiday decorations, like Easter eggs, bunnies, birds and plants, add to aesthetic appeal of spring home decorating. Egg-shaped Easter candles and rabbit-shaped candles look familiar, bringing meaningful and pleasant images into Easter home decor.
Blue and purple flower arrangements, symbolic and elegant table centerpieces for Easter
Beautiful flowers and candles centerpieces to romanticize table decoration
Easter flower arrangements, color symbolism, Easter decor ideas
Easter candles are inexpensive, but beautiful and useful gifts that bring warmth, coziness, color, light and healing power into spring homes. Natural and eco friendly Easter candles centerpieces are ideal home decorations that create an impressive look and create very pleasant environment for celebrating this gorgeous spring holiday.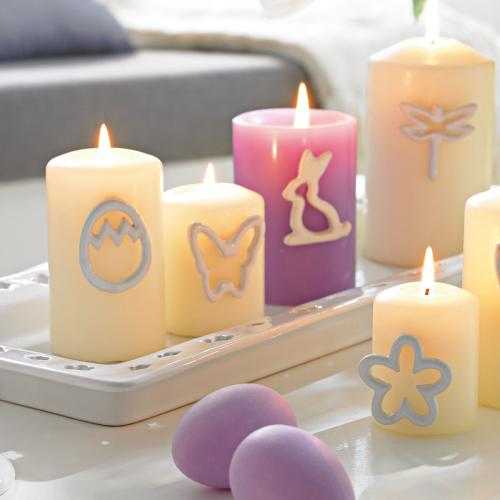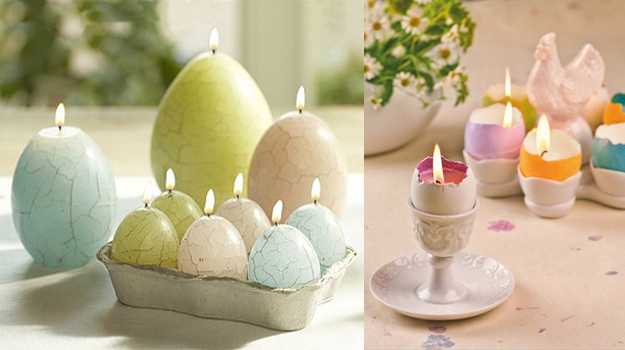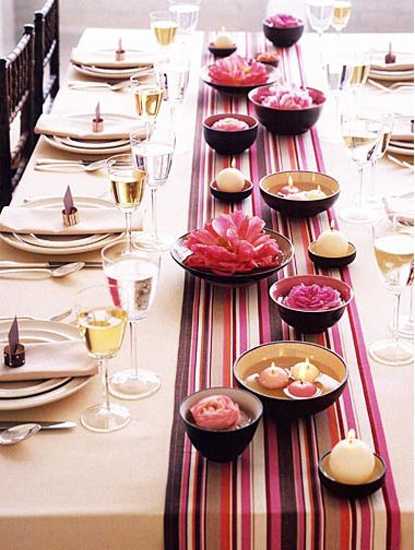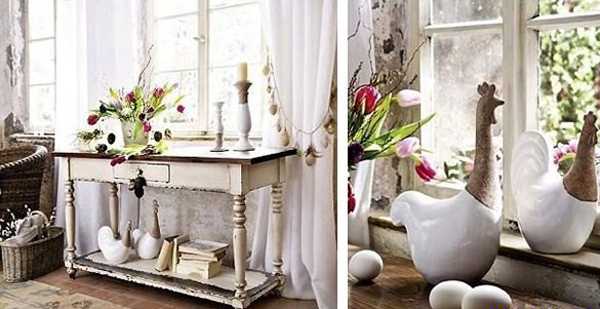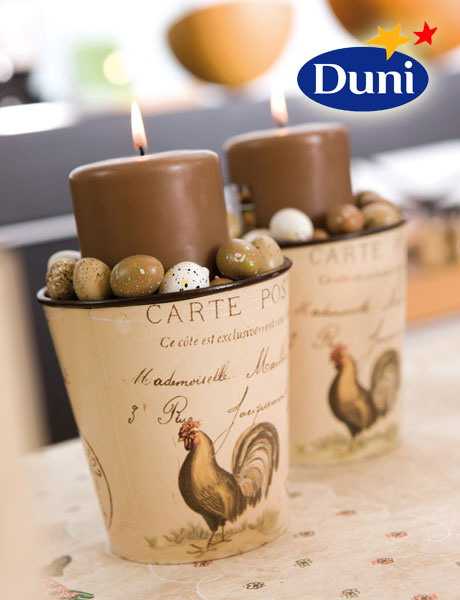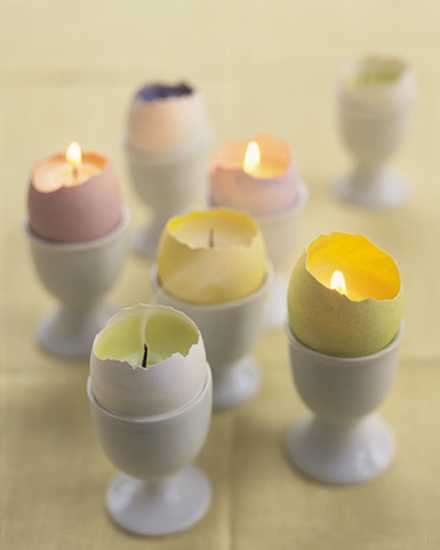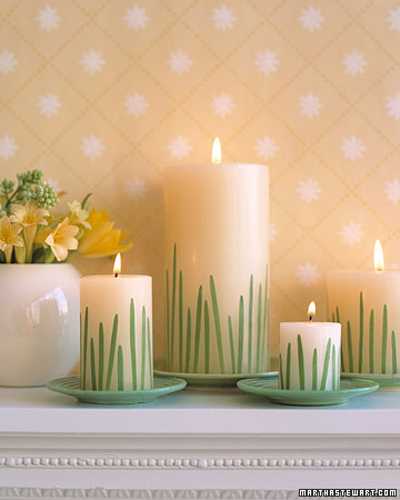 Pink is one of the most ubiquitous and versatile Christmas colors that are perfect for elegant table decoration. The tender, pale...
and enjoy free articles sent to your inbox