DreamBags JaguarShoes Bar Interior Decorating Gives Inspirations for Home Bar Designs

Decorating Ideas

Fun Rooms

Furniture Accessories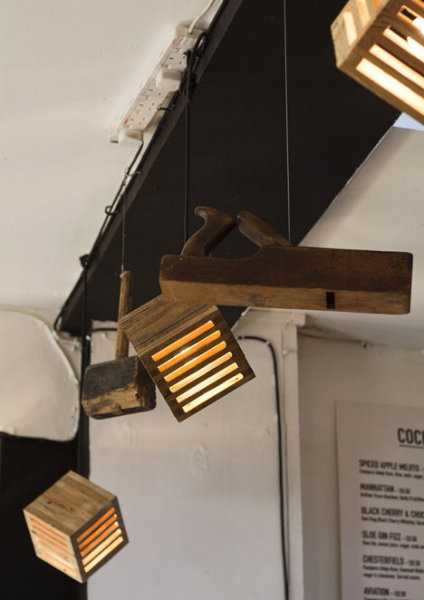 Wooden lighting fixtures made of scrap wood, stylish interior decorating ideas for home bar designs
home bar designs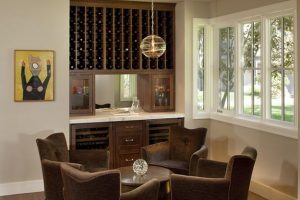 This bar interior decorating is an original and interesting project that temporarily fitted out the interior of London bar DreamBags JaguarShoes using nothing but scrap materials found on the local streets. Brutal and impressive interior decorating ideas may inspire you to use scrap materials and wood pallets to create a unique and stylish home bar design.
This interior decorating project is the latest in a string of installations at London Design Festival created by artists and designers. The bar interior design and decorating ideas were developed by a based in London furniture company East London Furniture, www.eastlondonfurniture.co.uk/
The team removed all the bar furniture and replaced it with tables made from pallets and ceiling joists, plus simple benches inspired by nineteenth century Shaker furniture that create a rustic feel. Instead of changing just wall decor and some lighting, designers took over the whole bar.
Modern home bar designs, functional and stylish bar shelf ideas
Recycling wood pallets for handmade furniture and decor, 22 green design ideas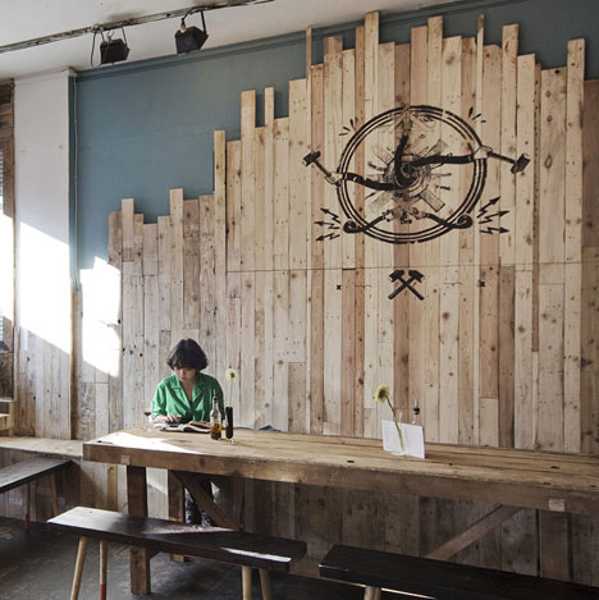 The booth or pulpit, wood furniture and wooden decorative accessories are elements of modern interior design and decorating with materials the designers had to hand.
The team have lined the walls and front of the counter with wooden panels, while the throne-like seating booth is made from old skirting boards and fills the recess beside a staircase. The cube-shaped lights hanging above the bar were created from the offcuts of other furniture made by the team and the wall-mounted lighting was produced from recycled wooden blocks.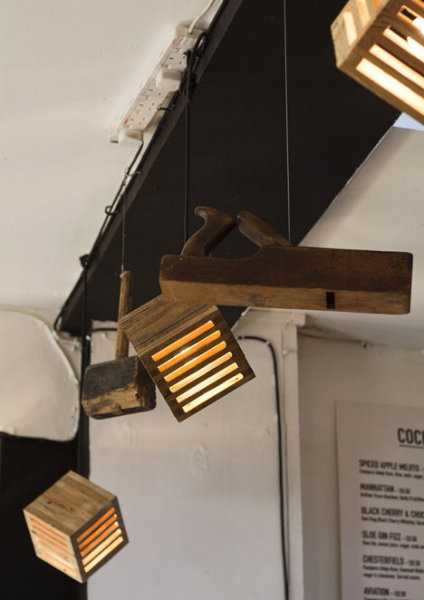 Designers decorated many of the surfaces with illustrations showing severed arms and wood-working tools. Inspired by prison tattoos the main graphic increases the effect.
Photography is by Jeff Metal, courtesy of JaguarShoes Collective.
More from decorating design

Colorful handmade birdhouse designs look beautiful on green branches and garden posts. Creative painting ideas turn wooden birdhouses into bright yard...
and enjoy free articles sent to your inbox