30 and 5 Unique Furniture Design Ideas, Designer Furniture for Modern Interiors

Decorating Ideas

Furniture Accessories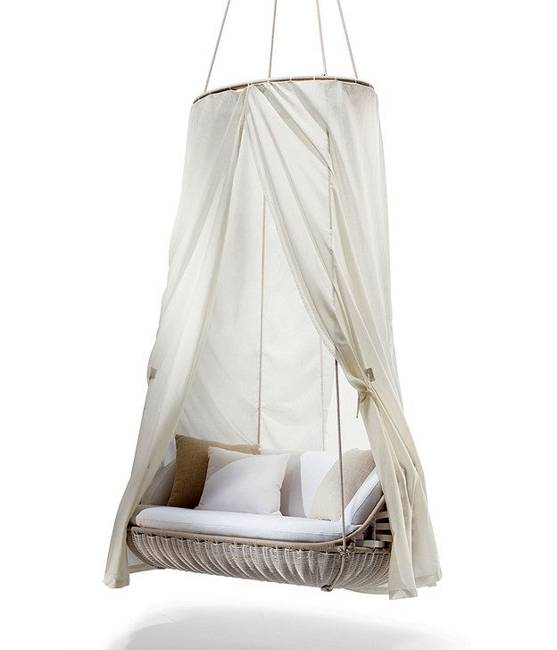 SwingUs hanging chairs, modern furniture design
VALENTINES DAY IDEAS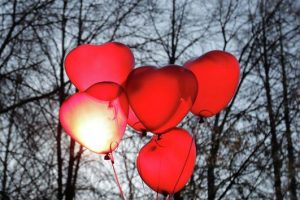 New furniture design ideas add wonderful items to Lushome collection of designer furniture for modern interiors. Luxurious classic sofa and a compact home bar cabinet will enhance traditional interior decorating. Colorful wooden furniture with bright decorative pillows in various shapes, a portable hammock bed, swinging chairs and loveseats are great for creating playful, flexible and modern interior decorating.
Modern furniture is an important element of unique interior decorating. Swinging chairs and loveseats from Dedon can bring a playful mood into modern living room design and create relaxing, interesting and modern interiors. These designer furniture pieces can be used for outdoor rooms also, allowing flexibility for terrace, open deck or porch decorating.
A new series of designer furniture from Dedon you can see how fun and playful memories of childhood are combined with luxury and elegant style, offering beautiful, inviting and modern furniture pieces for interior decorating and outdoor home decor.
30 unique furniture design ideas for modern interiors
Unique furniture design ideas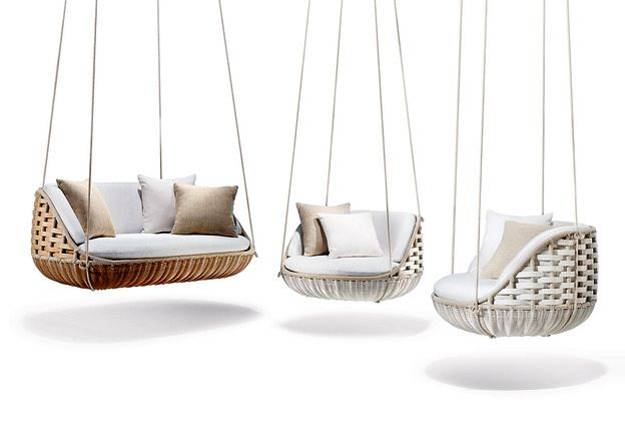 SwingMe and SwingUs hammocks
These swinging chairs and loveseats are floating above the ground. They are named SwingMe and SwingUs. These playful and modern furniture items can be hung from the ceiling, a beam or a thick tree branch with strong ropes. The modern chairs and loveseats can be places on the floor also.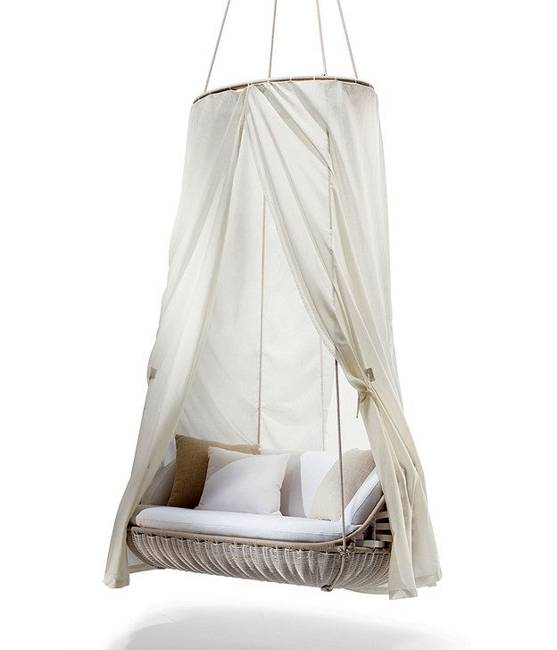 The designer furniture peaces look very attractive. light and chic, offering a pleasure to read a book and enjoy a cool drink in comfort, swinging and relaxing in the breeze. Made of natural rattan, these unique furniture items are designed with high quality filler, soft cushions and pillows, perfect for complete relaxation .
Creative room decorating ideas adding fun of hammocks to modern interior design
20 hanging hammock chair designs, stylish and fun outdoor furniture
Ropes allow to create a charming canopy, providing private and protecting from direct sunlight. Ideal for relaxing garden design or cottage decorating, the unique furniture pieces will look fabulous in modern living rooms, attic bedrooms, kids rooms and dining rooms, adding playful energy to modern interior decorating.
Portable hammock bed from Laurent Corio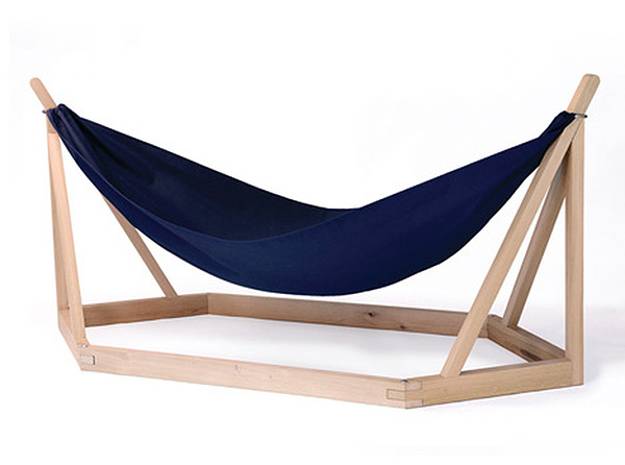 Hammock bed Dissidence feature a simple and durable wooden frame and does not need to be hung on the wall. The unique furniture design ides belongs to French designer Laurent Corio. She got inspired by small boat shape and created this portable hammock bed for interior decorating and outdoor rooms.
15 unusual hammock bed designs for outdoor rooms and modern interior decorating
The designer furniture piece features a wooden frame which creates a hexagon for strength and stylish look. Fabric in blue color helps to calm down and relax. The lightweight hammock bed can be moved from place to place, and be used for decorating any room or outdoor living spaces. These practical, comfortable and modern furniture piece is perfect for kids and adults. Its frame is strong, stable and safe.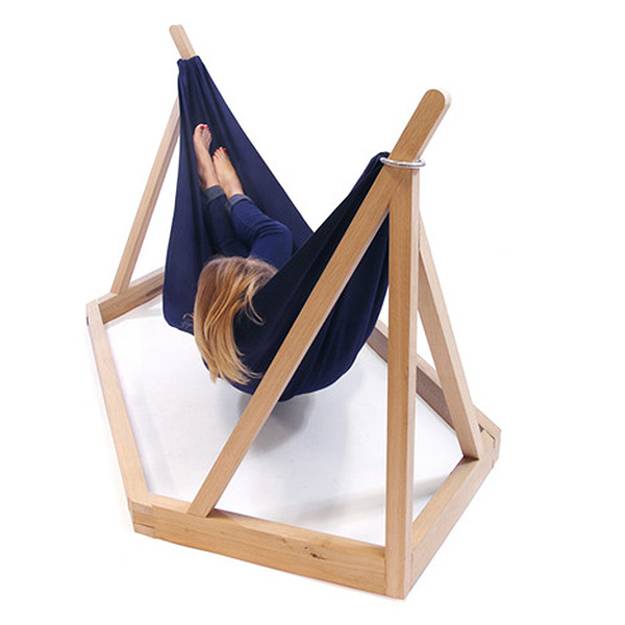 Designer furniture with wooden frames and colorful cushions
These hairdresser salon interiors are imagined by designer Margaux Keller and architect Bertrand Guillon. Le Coiffeur Hair Salon is located in Marseille, and is owned by local stylist Pascal Lancien.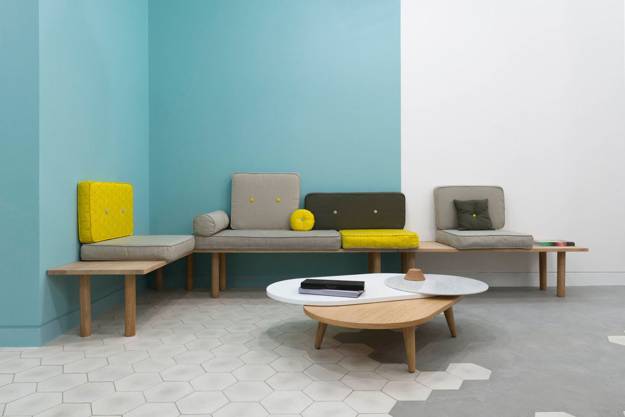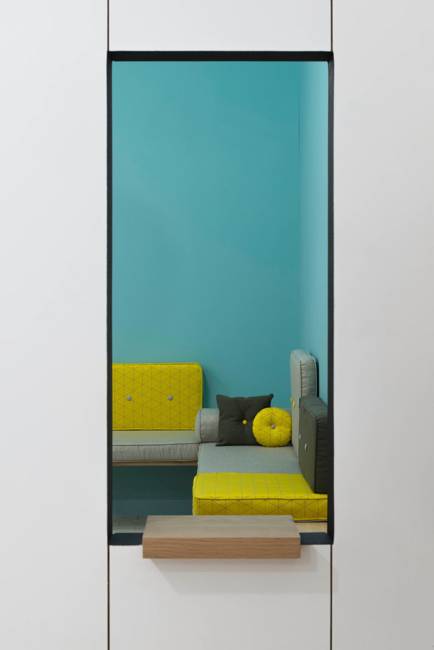 Italian furniture design ideas in classic style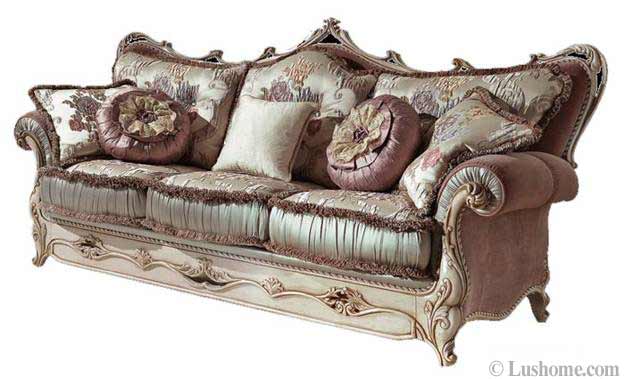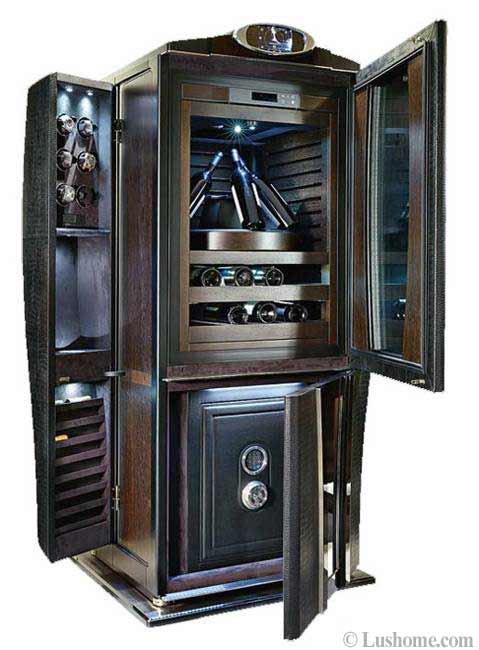 More from modern furniture

Weave furniture design blends traditional techniques and modern trends in decorating with handmade items. Using natural ropes and twines, you can...