DIY Design Idea, Recycling Washing Machine Drum for Colorful Ottoman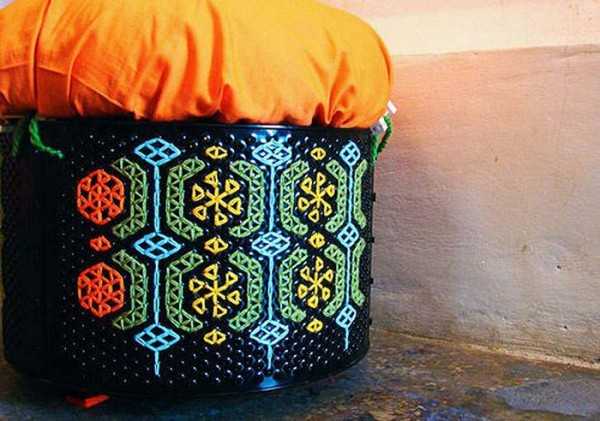 Ottomans made of recycled washing machine drums and decorated with ethnic motifs
DECORATING SMALL APARTMENTS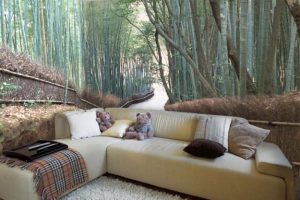 Recycling old washing machine drums for colorful furniture is a creative fun idea from Lebanese company Junk Munkez. Designers committed to turning trash items found on the streets of Beirut into original and colorful furniture pieces for bold and stylish ethnic interior decorating.
One of the latest furniture design collections by Junk Munkez is a line of bright ottomans with ethnic motifs, which is called Knit Knack. Attractive and practical ottomans with decoration patterns that remind ethnic embroidery designs look cheerful and energetic.
Bright color combinations and colorful fabric used for ottoman cushions make this innovative project for recycling old washing machine drums inspiring and interesting. The idea of recycling trash into useful interior decorating items is so great that can breath life into useless junk and transform it into unique furniture.
Recycling tripods and washings machine drums fir contemporary floor lamps
Decorative pillows and poufs Knotty, modern furniture and decor
Unique furniture recycling washing machine drums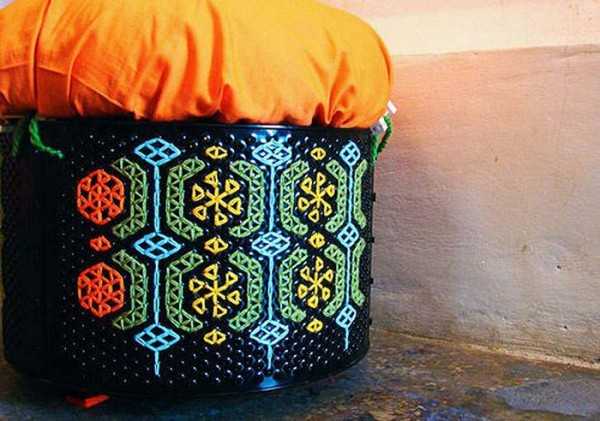 The drums' perforations serve as a matrix to design colorful ethnic decoration patterns, inspired by traditional embroidery. Geometric patterns can be created with colorful threads, thin ropes and small pieces of yarn.
Merging the industrial style with traditional ethnic motifs, each metal drum is topped off with a comfortable, colorful and soft cushion. A hidden storage space for odds and ends around the house is a big plus.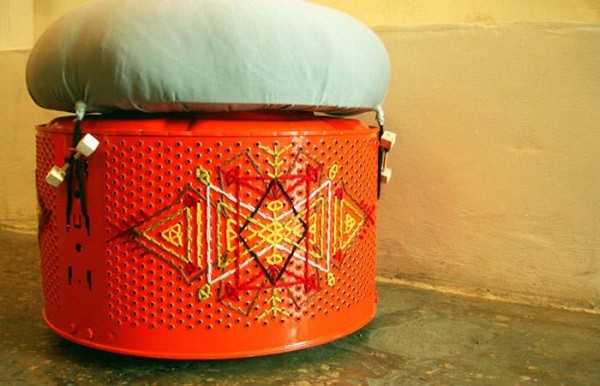 Ottomans made of recycled old washing machine drums and decorated with natural fabrics are eco friendly products, perfect for creating attractive and stylish interior decorating in green living spaces. Junk Munkez's products was demonstrated at the recycled art and design exhibition L'Atelier Fanfreluche in Beirut. They offer an inspiring idea for DIY project and resourceful interior decorating.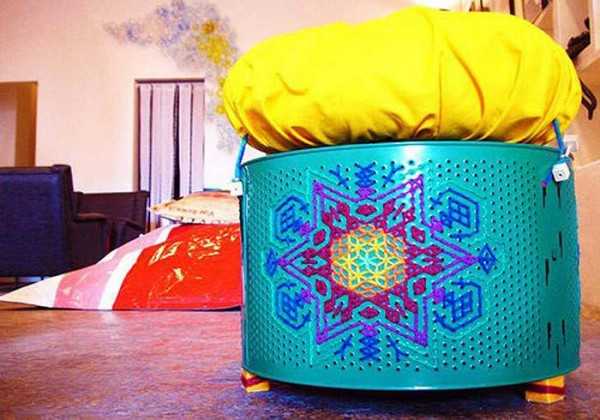 More from unique furniture

Recycling is a creative, Green, modern way to create something new, exciting, original, stylish for your home interiors. Do-It-Yourself projects are...