Custom Wood Kitchen Design Showing Off Beautiful Natural Material
---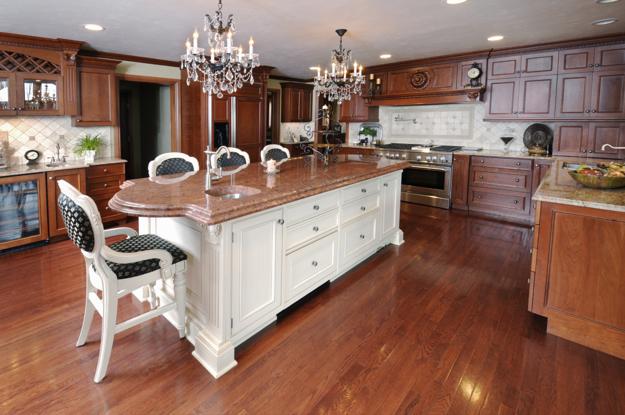 Custom-made kitchen cabinets and island designs are excellent for creating unique and comfortable kitchen interiors. Customized kitchen design is the best option for functional and spectacular, stylish and distinct kitchen interiors. Lushome shares a collection of gorgeous kitchens with islands, and offers tips for selecting the right kind of wood for kitchen cabinets and island designs.
Wood for kitchen cabinets is one of the most important considerations during kitchen design. Various types of wood materials define the entire kitchen design and influence interior decorating later. There are several things to consider when choosing the right wood for kitchen cabinets and wooden island designs.
Wood is warm material which is available in various dark and light colors. Durability and cost are two important things to consider before deciding on kitchen colors, finishes and stain choices. Durability and practicality of wood kitchen cabinets and island designs are the primary considerations. The right choices of wood type and kitchen colors help save money, create stress-free atmosphere and allow to enjoy beautiful kitchen designs for many years.
35 kitchen island designs for modern kitchens
Wood for kitchen cabinets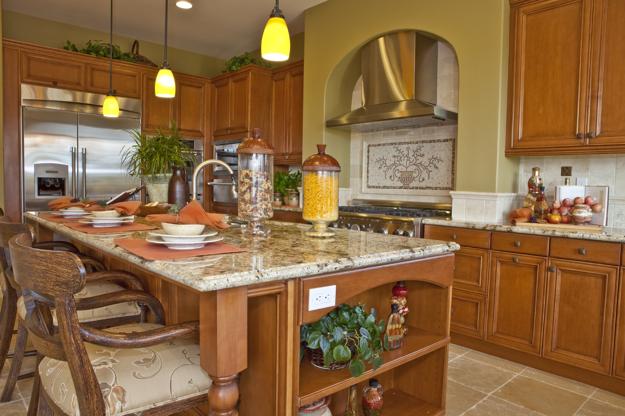 There are numerous traditional and contemporary types of wood materials for new kitchen cabinets. Oak, maple, cherry and pine are among the most popular. A certain type of wood influences your kitchen colors and finishes, may change the entire kitchen design and affect your budget for kitchen remodeling.
Pine wood cabinets and islands designs are bright and sunny. Custom made with pine wood kitchen cabinets give a warm, cheerful and relaxing look to kitchen interiors. Their distinctive yellow color combination with knots in brown colors adds interest and charm to traditional kitchen interiors and make them appear friendly and welcoming.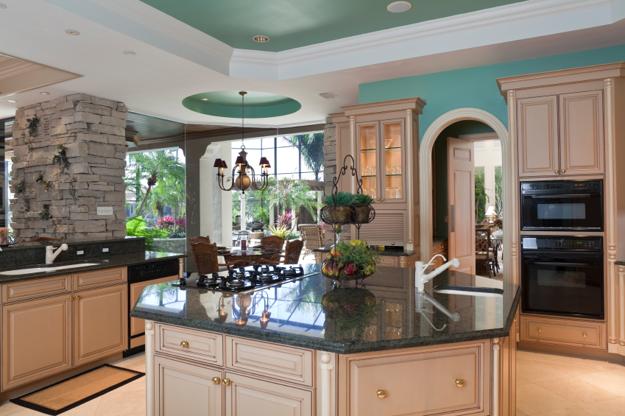 Cherry wood cabinets and kitchen islands look exclusive and rich. Deep red colors and brownish reds bring classy feel and elegance into modern kitchen design, giving a luxurious touch to kitchen remodeling projects. Cherry wood kitchen cabinets are perfect for creating high-end, stylish and chic kitchen interiors.
Nautical theme and aquarium kitchen island design
Modern kitchens with functional kitchen islands
Oak and maple wood types are excellent for custom made of hard wood kitchen cabinets. Durable and beautiful, oak and maple wood kitchen cabinets and kitchen islands add gorgeous hues to kitchen colors, contrasting with or complimenting walls, floor and ceiling designs.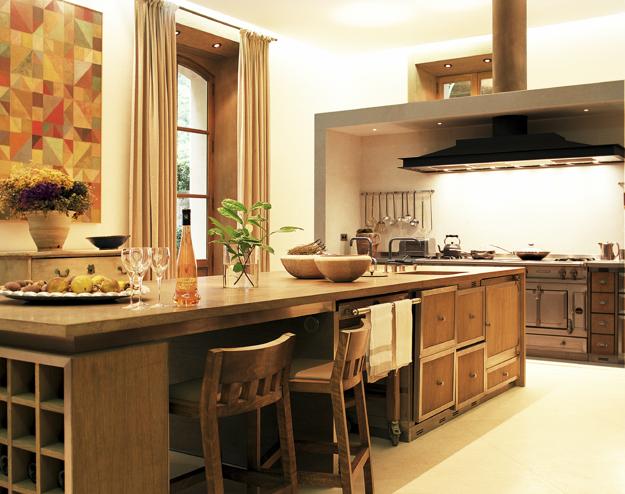 Light maple wood colors and warmth of golden shades of oak wood allow to create durable, functional, beautiful and modern kitchen interiors that will look great for years to come.
15 custom kitchen islands for beautiful kitchen designs
20 beautiful white kitchens with modern kitchen islands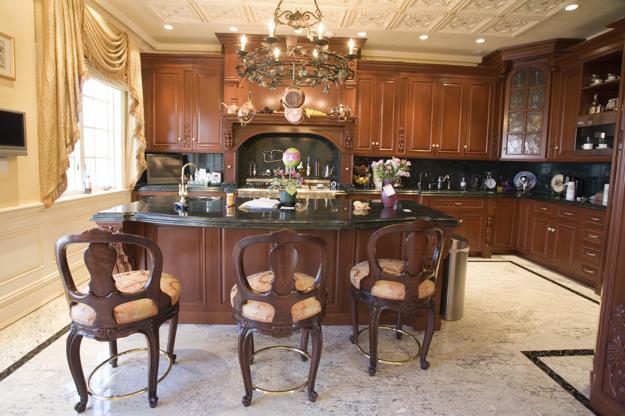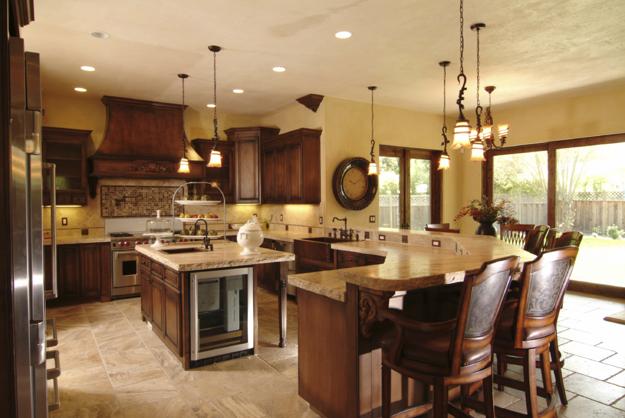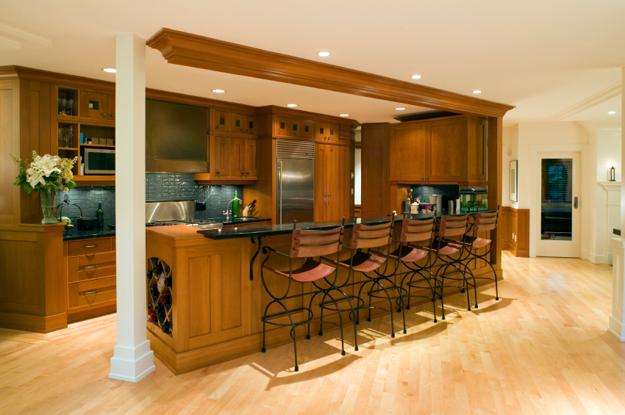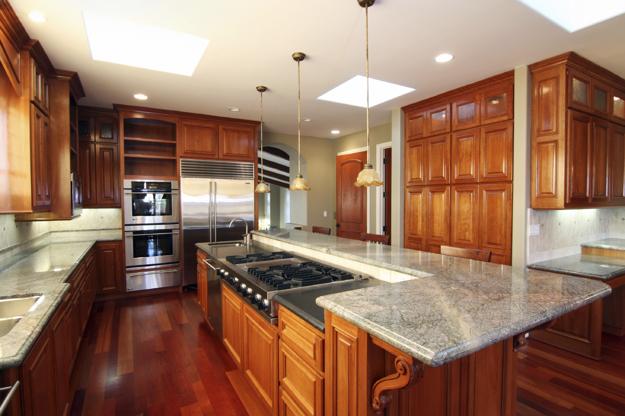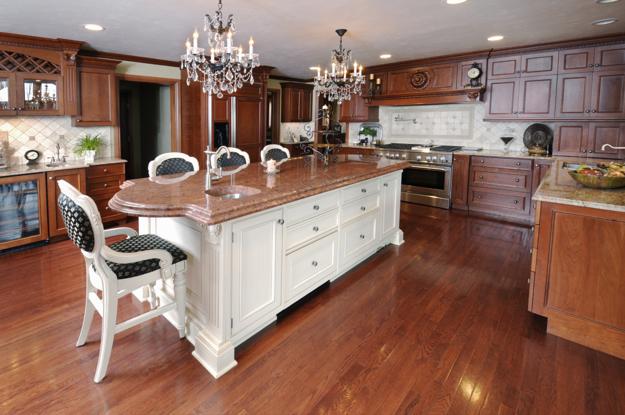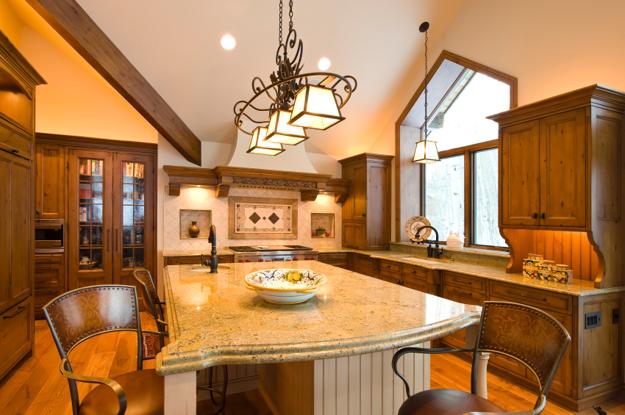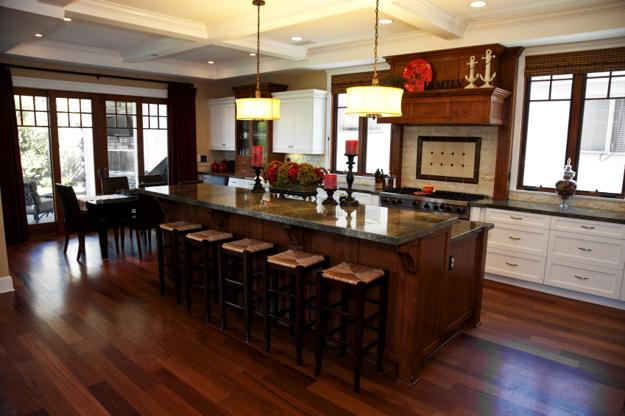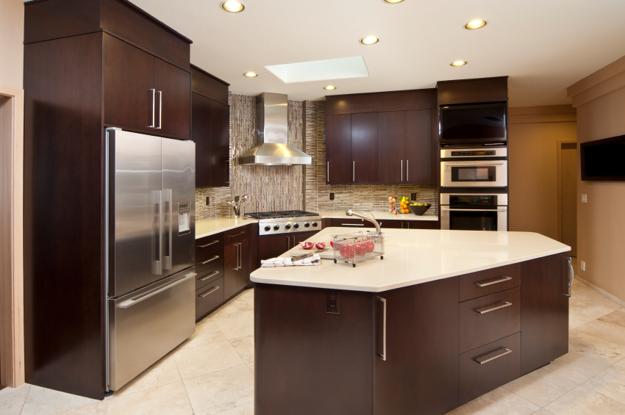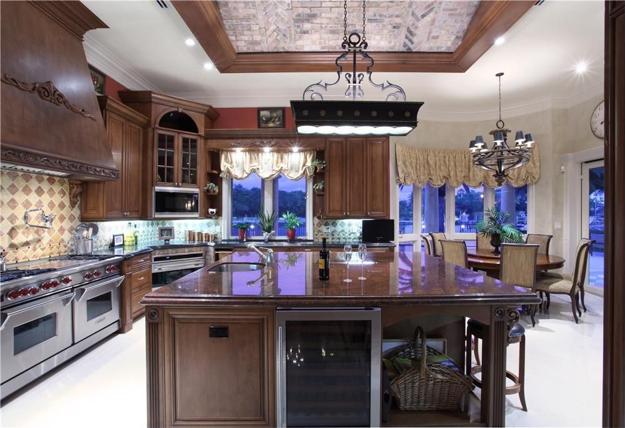 Open kitchen shelves are one of the modern interior trends. Decorating kitchens with corner shelves is inexpensive and stylish. Open corner...