Creative Interior Decorating and Design with Letters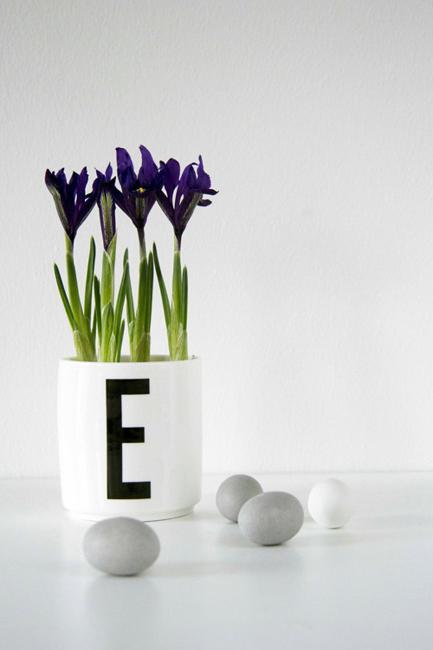 Black letters for interior decorating
Design Letters offers versatile and modern home decorations with letters. Creative interior decorating with vases, plates, mugs, planters and small containers that have your favorite letters looks very interesting and elegant. Home decorations and functional items with letters feel intimate and help personalize interior decorating in a unique way.
Lushome presents a new design collection from Design Letters, created by Danish company. The collection of household items is decorated with letters created in 1937 by designer Arne Jacobsen. This font was designed for the town hall in the city of Aarhus, Denmark. Now, over 75 years later, this contemporary font still looks very attractive and stylish.
The collection of household items, vases, plates, mugs, planters and small containers with letters show fresh and modern ideas for interior decorating. The letters are great for wall decorating and personalizing modern tableware. The black letters look great on white storage containers and planters.
Design Letters for interior decorating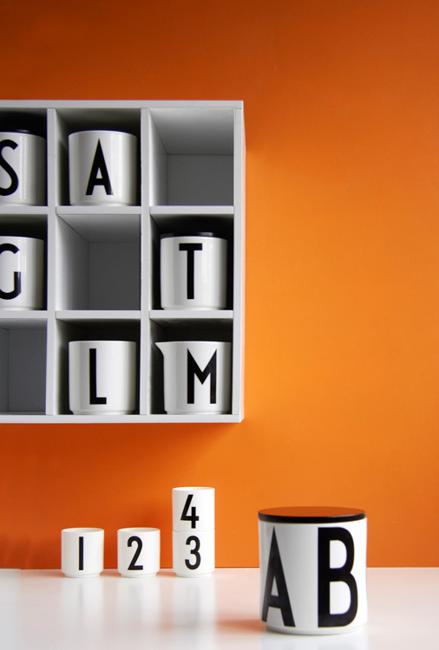 Mugs without handles are ideal for morning coffee and afternoon tea. White mugs and black letters bring energizing contrasts into interior decorating and add unique character to simple items, like planters and kitchen storage containers.
Design Letters are inspiring. Steal their look for creative interior decorating projects, artworks and crafts. Use them for wall decorating and making unique gifts with vases personalized with letters. Decorate kitchen shelves with mugs or write meaning worlds with small containers.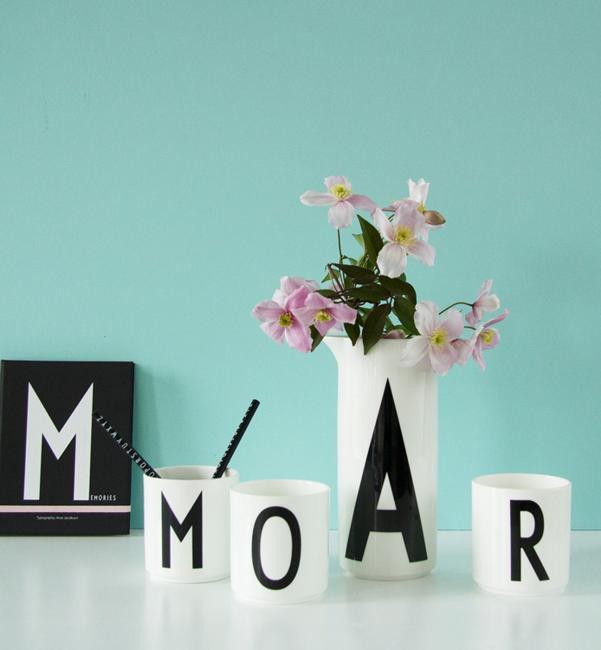 Creative interior decorating with letters has no boundary. Words like Love, Hug, Kiss, Home and Fun can set a positive atmosphere in your home and add personality to interior decorating.
4 simple empty wall decorating ideas
Unique coffee tables for interior decorating with letters
The new design collection of mugs, decorative plates, bowls, storage containers, egg cups and teapots offer fabulous china items that are created for unique and fresh interior decorating.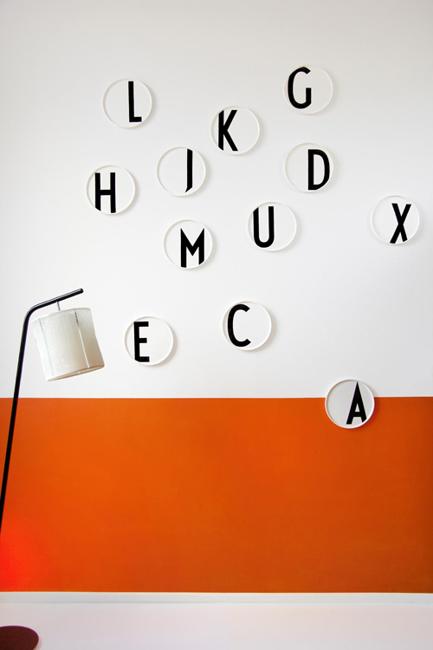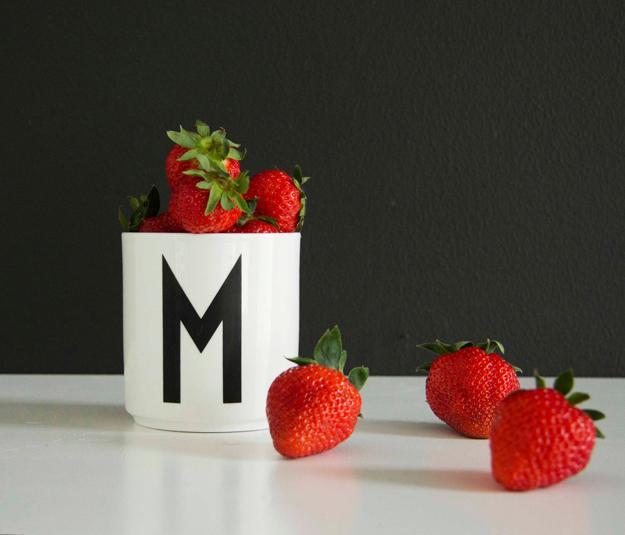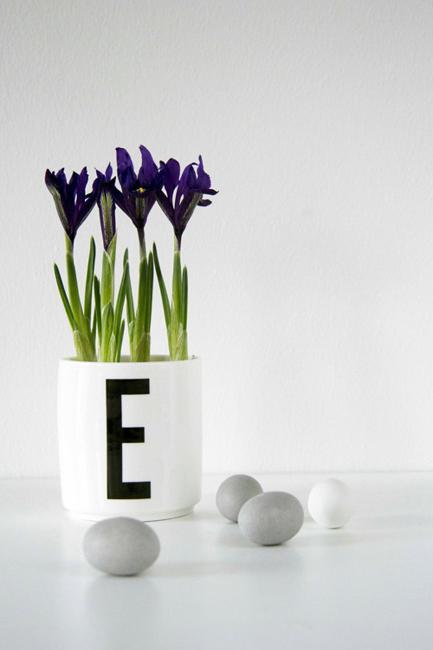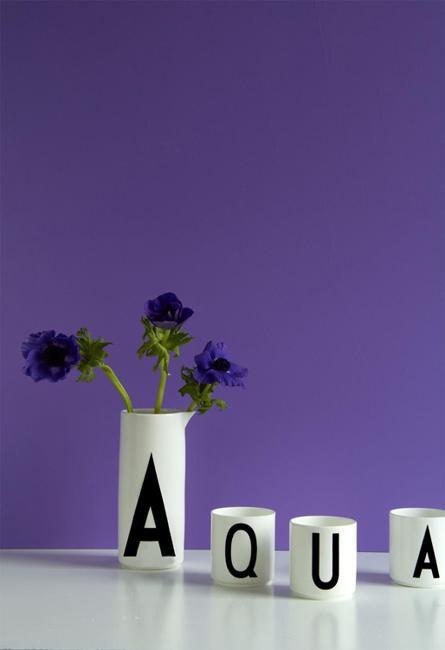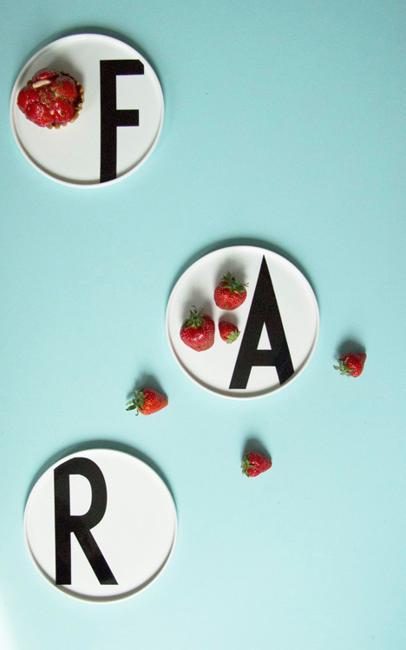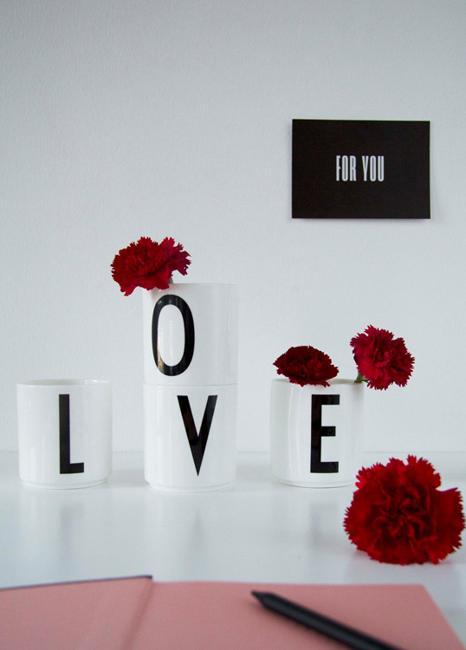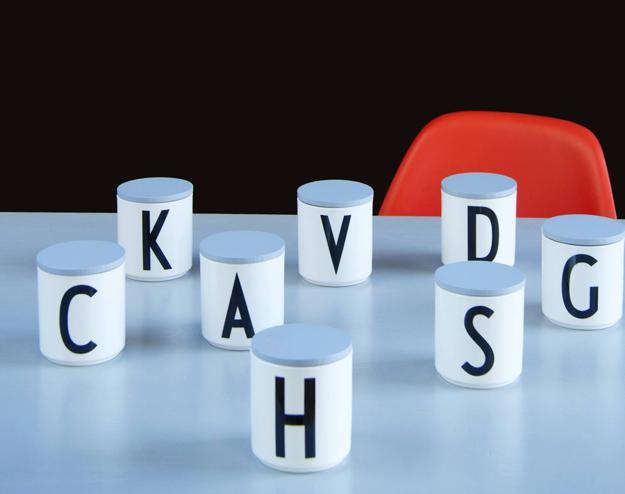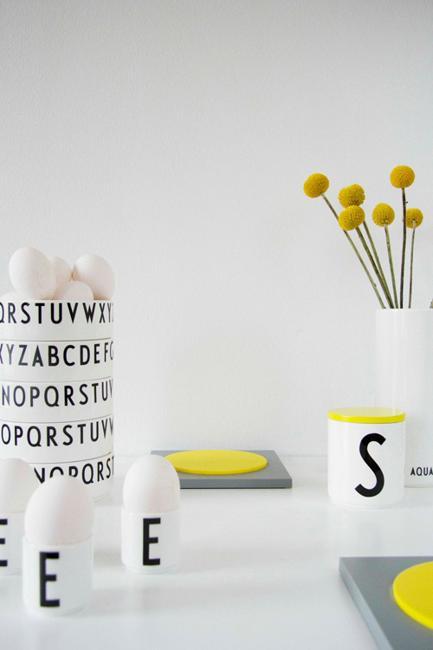 Pastels are modern interior trends that bring beautiful room colors into kids room decorating. Pastel hues are perfect for children bedrooms....