Cozy Modern House in Spain with Bright Interior Decorating and Beautiful Outdoor Rooms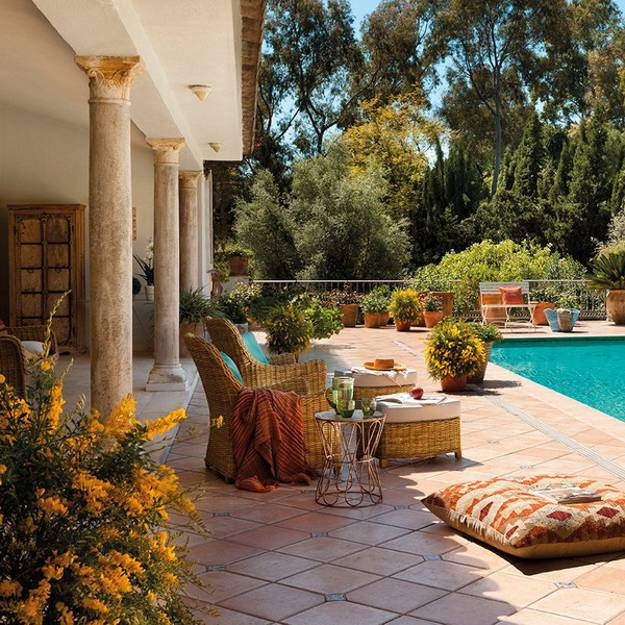 DECORATING SMALL APARTMENTS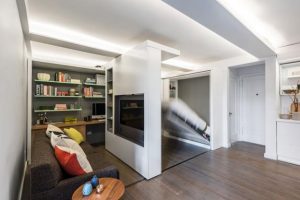 This modern house in the south of Spain provides beautiful living spaces for a family. Bright and cozy interior decorating, pleasant room colors and spectacular outdoor rooms make owners and their kids very happy. Lushome presents this gorgeous home decorating ideas which may encourage its readers to add bright accents to room decor and outdoor living spaces, to create attractive and inviting home interiors in Mediterranean style.
The house design celebrates wonderful Spanish climate, blending classic and Mediterranean interior decorating styles. A proximity to the warm sea makes this home a true summer retreat. Modern interior decorating ideas in Mediterranean style add warmth and relaxing feel to its rooms and outdoor living spaces, surrounded by a beautiful garden with a large swimming pool.
This house delights with original features and pleasant room colors. Soft white decorating ideas, light neutral colors and vivid accents are ideal for summer home decorating or home staging a property for sale.  A picturesque gazebo in the garden is a perfect place for entertaining, outdoor parties and romantic dinners. Lush shrubs and mimosa blossoms beautify outdoor living spaces and fill the home interiors with their delicate aroma in spring.
Modern interior decorating ideas in Mediterranean style emphasizing vintage stone walls
Modern interior decorating in Mediterranean style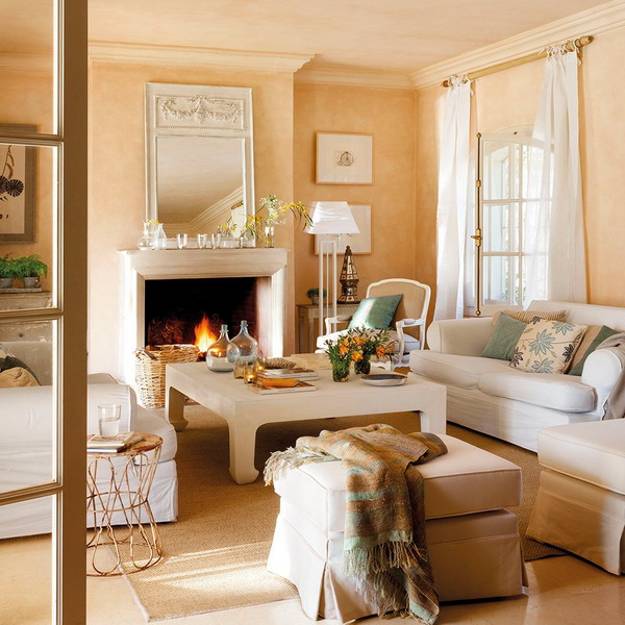 The dining table is the center of summer family life. Beautiful tableware and table setting add more fun to outdoor dining experiences and allow to enjoy meals in style under the roof.
Living room decorating looks warm and pleasant. A fabulous color combination of terracotta plaster on the walls and white furniture create bright interior decorating. Slightly diluted patches of blue color and classic interior decorating details bring elegance and calmness into home interiors.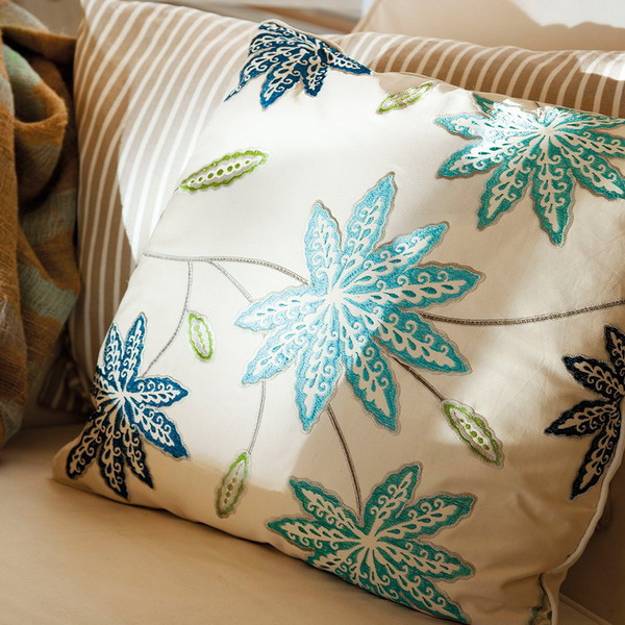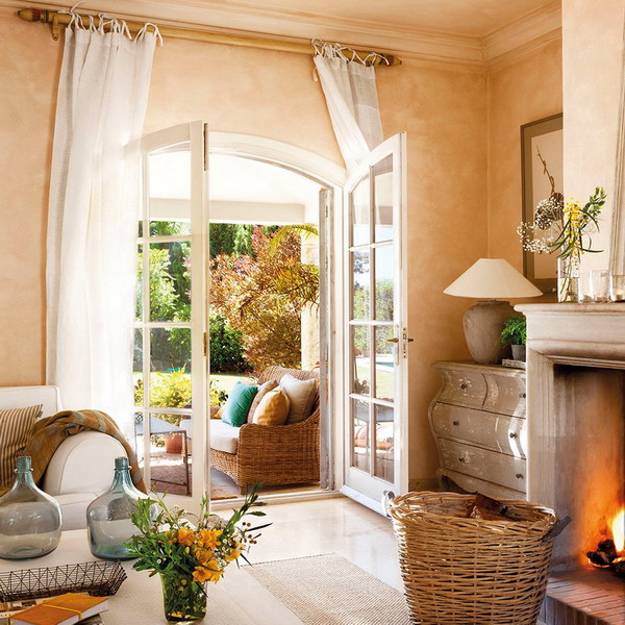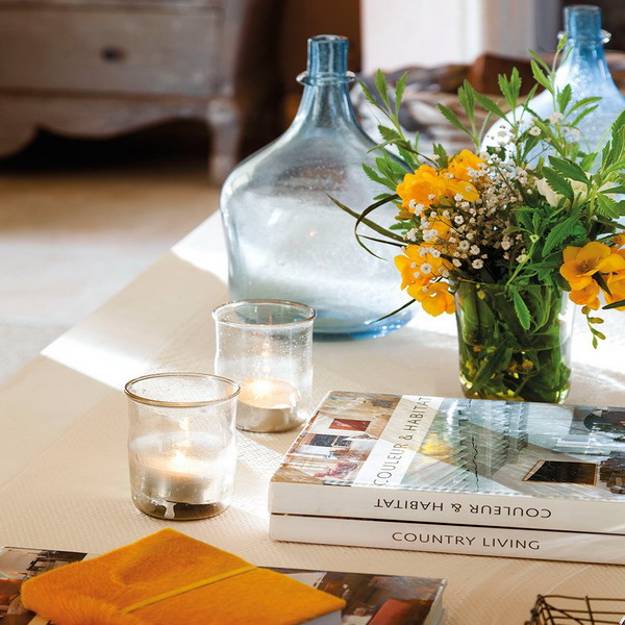 Modern kitchen design and dining room decorating blend classic style with contemporary ideas. The round table, classic chairs and vintage furniture pieces spruce up kitchen and dining areas. Natural materials and neutral colors, combined with bright accents bring natural feel into home interiors and connect interior decorating with the garden.
Romantic Mediterranean trends for decorating home interiors
DIY wall painting ideas to create faux paint finish in Mediterranean style
A simple wooden stool at the door, a wicker basket with a mimosa bouquet, floral designs and watercolor prints give pleasant personality to interior decorating.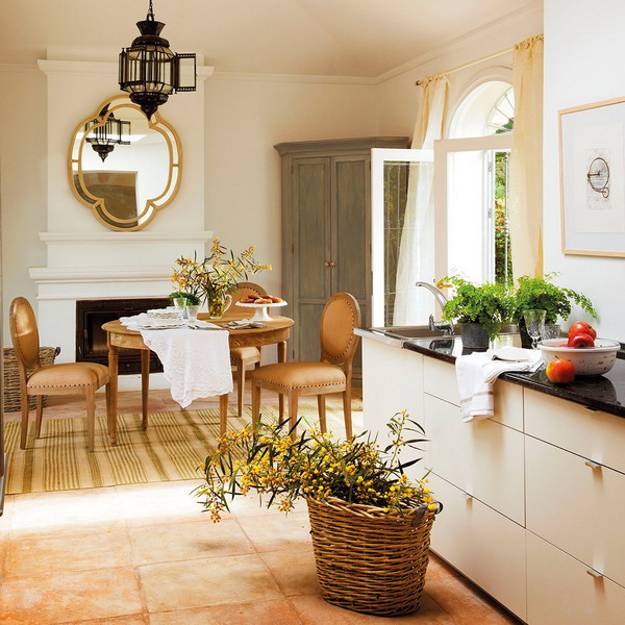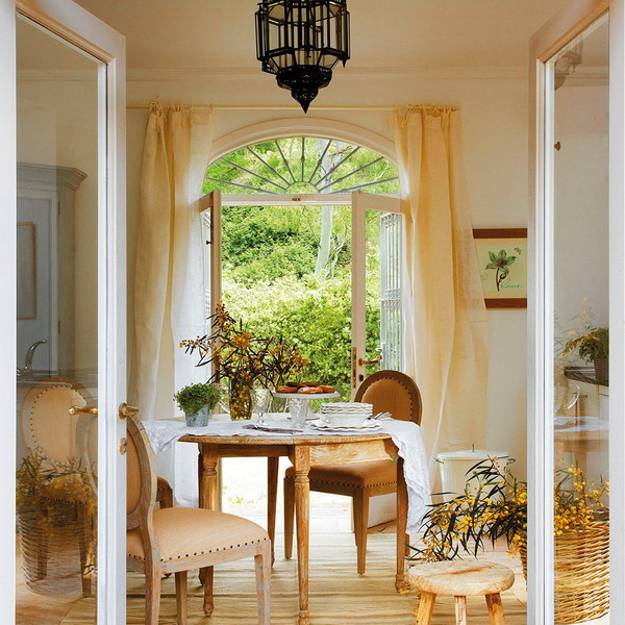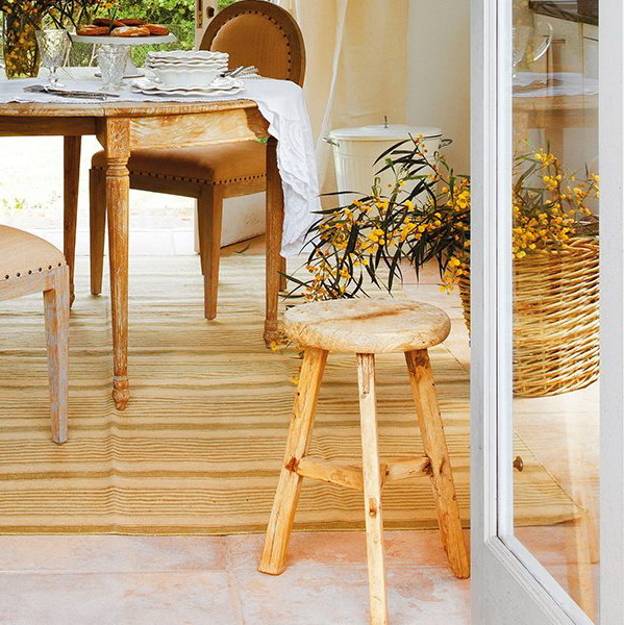 Modern bedroom decorating ideas is bright and inviting. White walls and wide arches in doorways add spaciousness to modern interior decorating. Built-in niches closets offer plenty of storage spaces that allow to organize home interiors and create clutter-free bedroom decor. Light decorating fabrics and floor rugs emphasize comfortable interiors in Mediterranean style.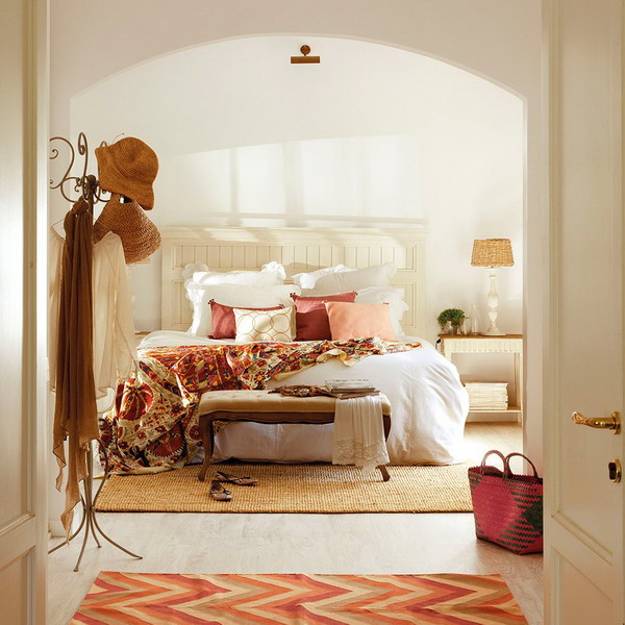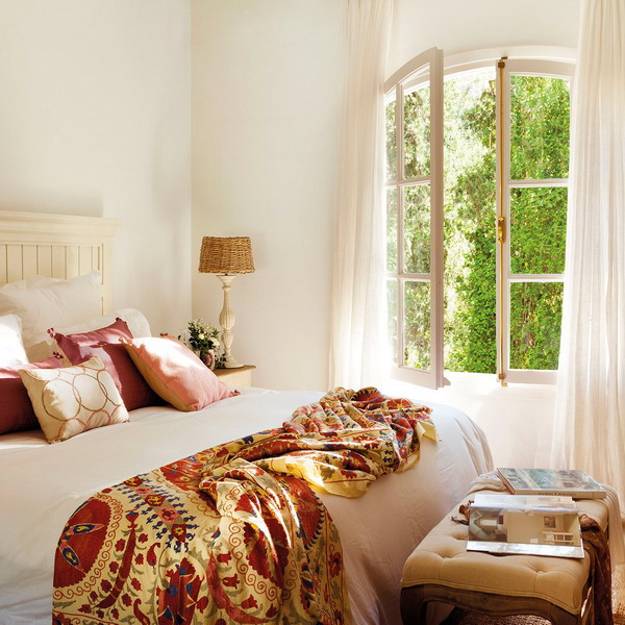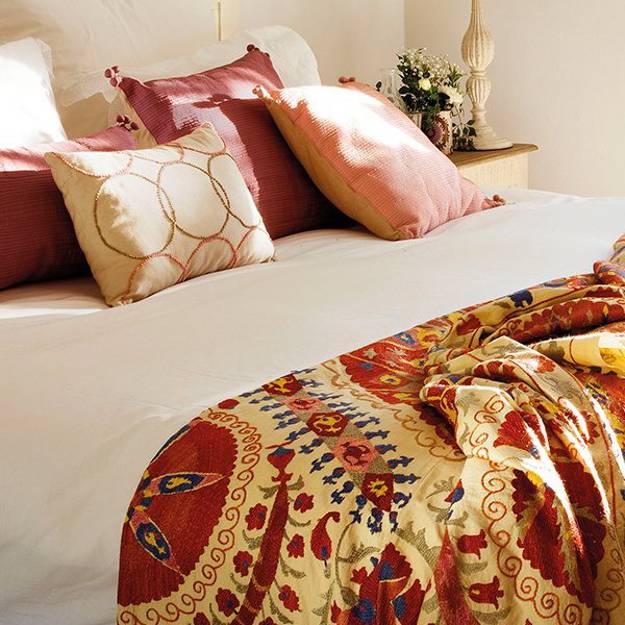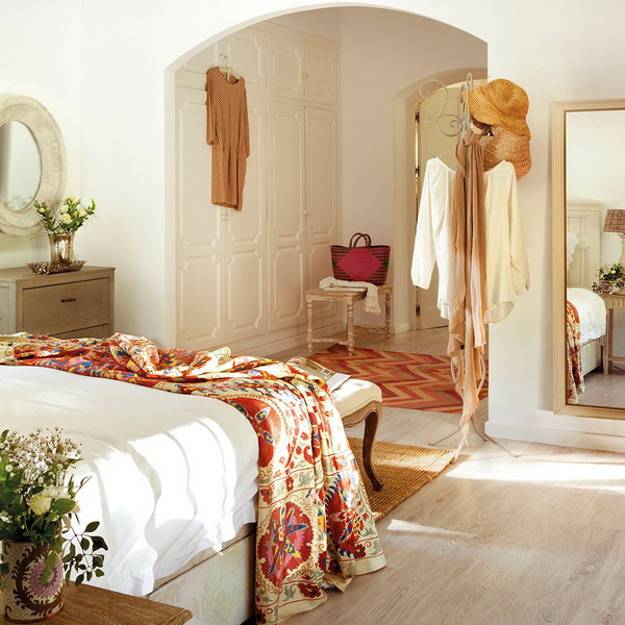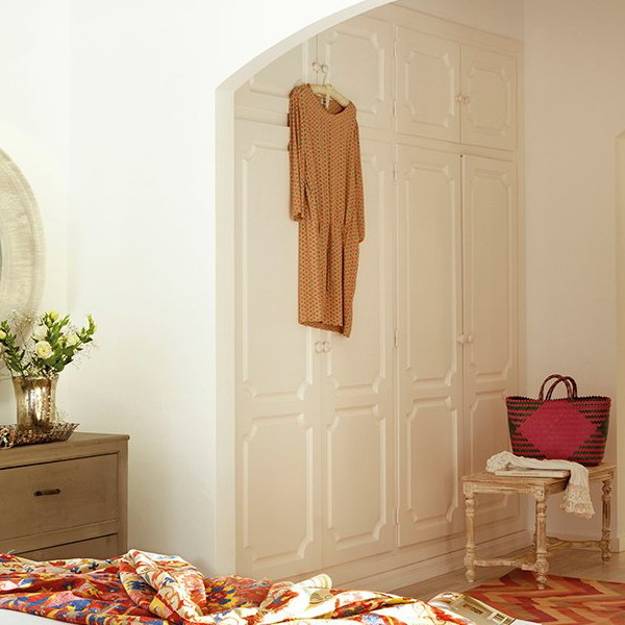 Outdoor rooms
Large garden design and a luxurious outdoor swimming pool turn the backyard into a gorgeous, filled with fun place to enjoy the summer. Light wicker furniture is combined with bright decorative pillows and a kilim that create coziness and beauty in outdoor rooms.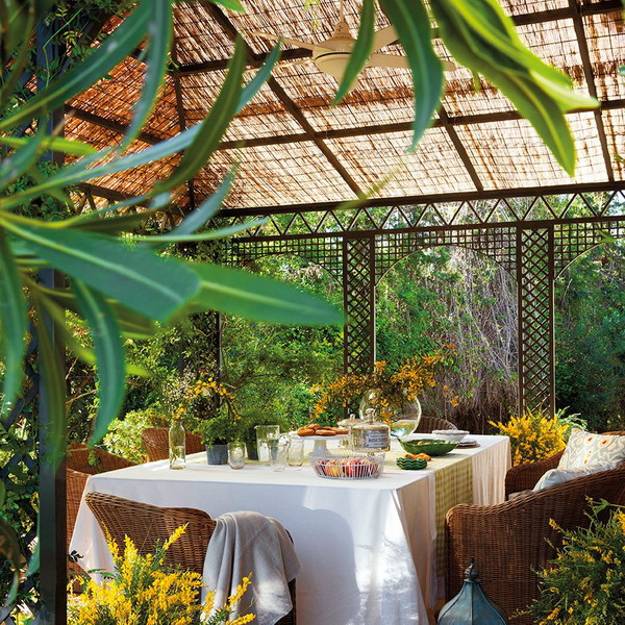 There are more bright colors on the terrace. Aqua blue colors and warm red, orange and yellow color shades look gorgeous. Decorative pillows in neutral colors emphasize the light tones of outdoor furniture and compliment green colors.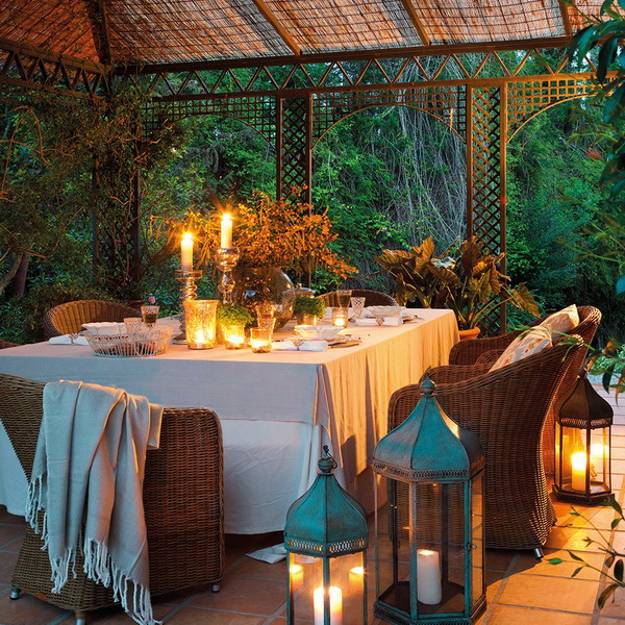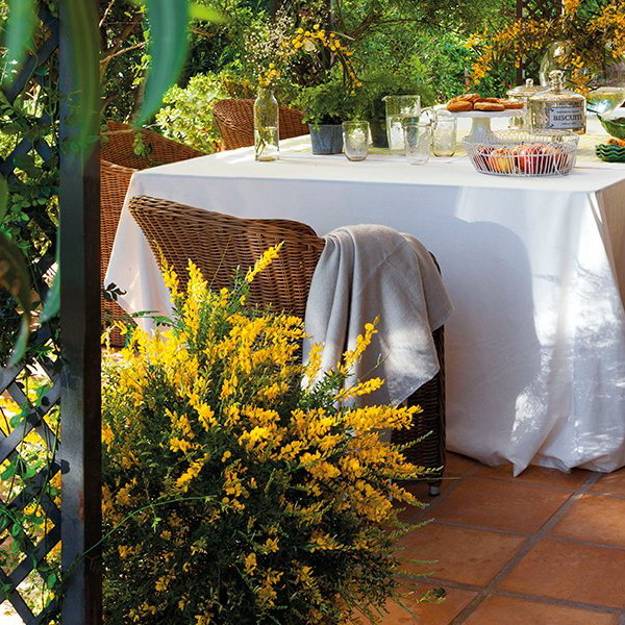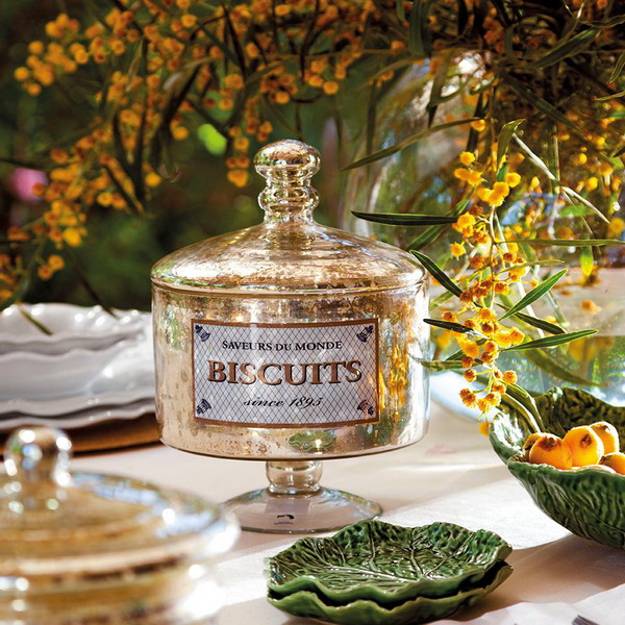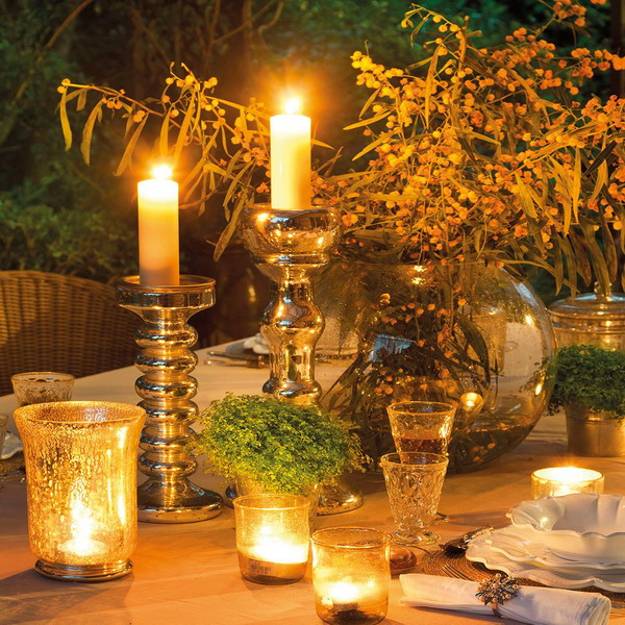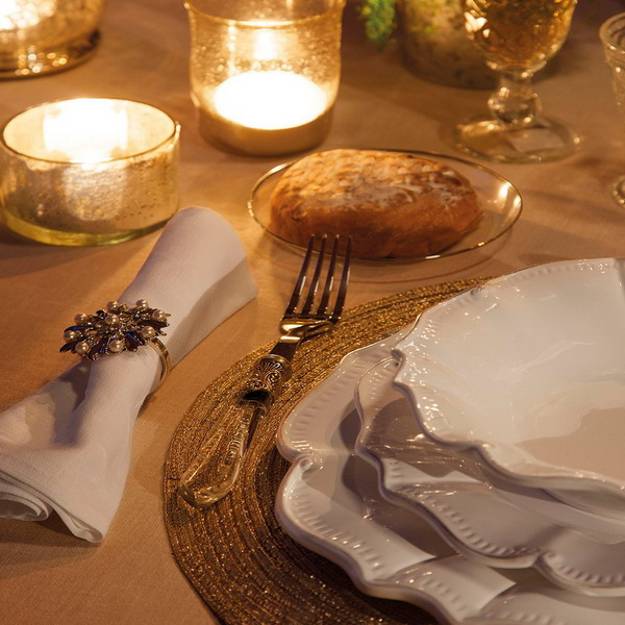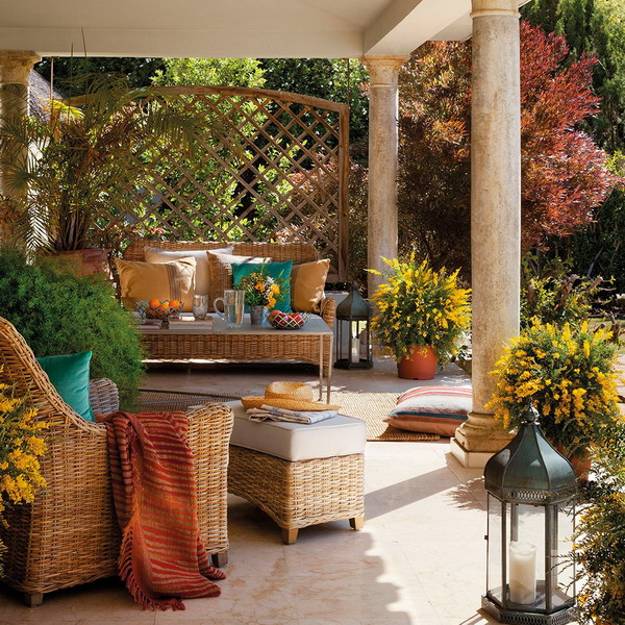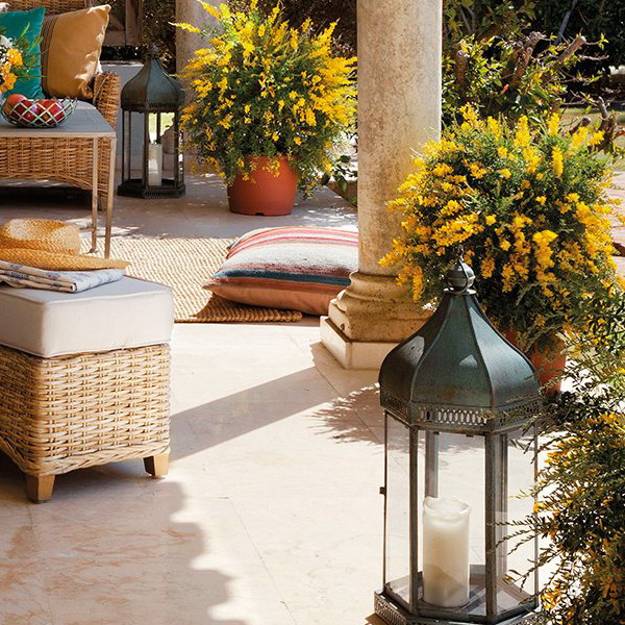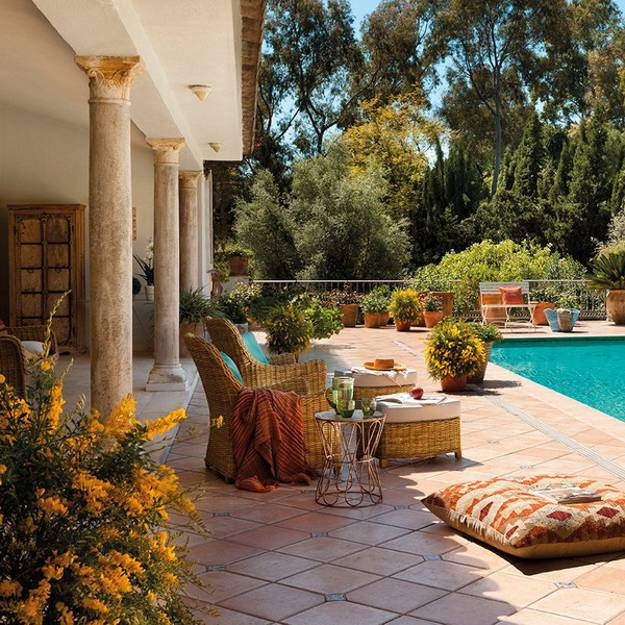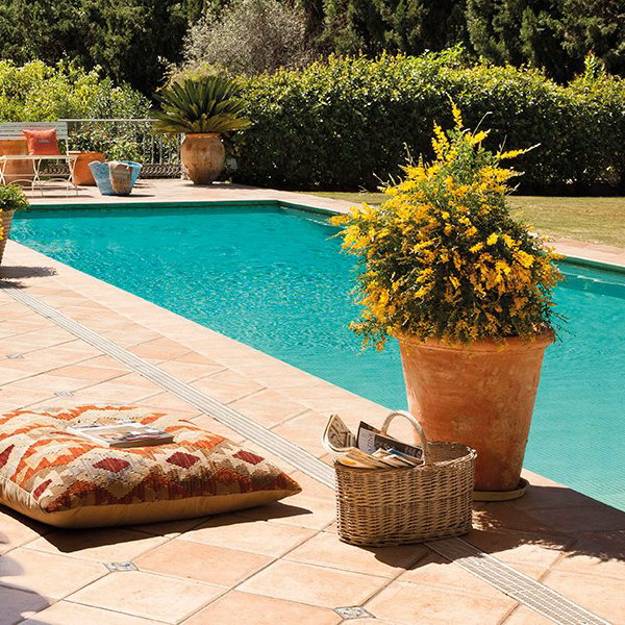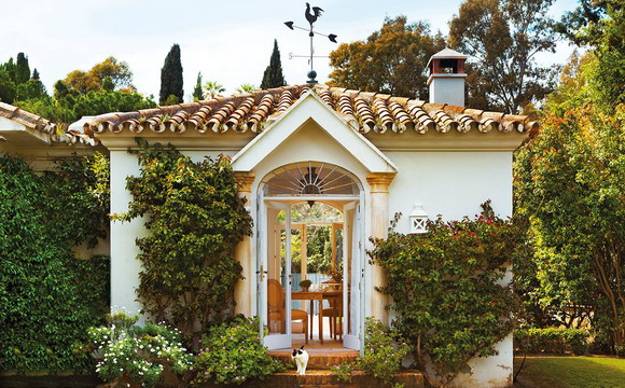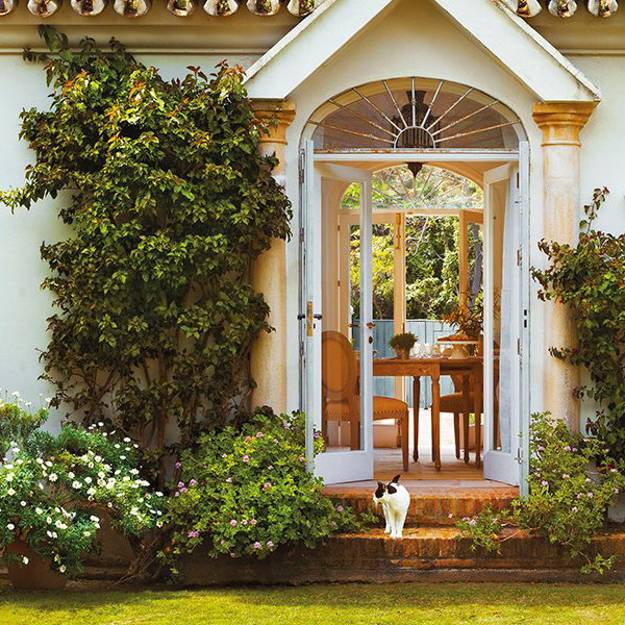 More from interior design styles

Modern house design in Japanese style celebrates the functionality and elegance of minimalism. Airy, bright rooms look inviting and comfortable. Natural...