Contemporary Kitchen Design Ideas Demonstrating Latest Trends in Kitchen Cabinets
---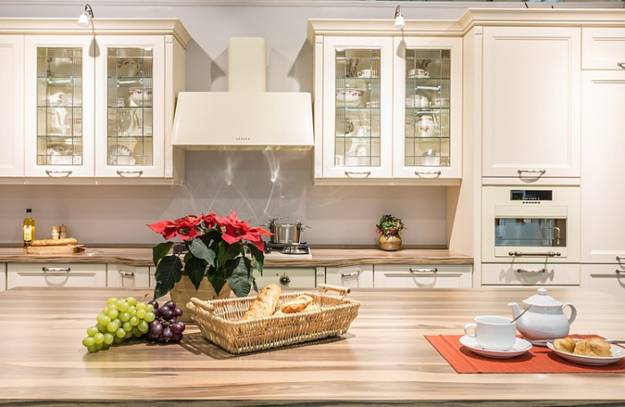 Contemporary kitchen cabinets go through their own trends, which reflect the demands of various remodel projects. Contemporary kitchen design offers many different types and accessories to choose from, demonstrating one of the major latest trends of contemporary kitchen cabinets, the specialization and customization.
Lushome presents German contemporary kitchen design ideas by Alno. The latest trends bring beautiful, functional and contemporary kitchen cabinets and accessories, blending high quality and minimalist design style. With the active and busy lifestyles, the need for specialization and customization of kitchen design is in high demand.
Modern and contemporary kitchen cabinets are very functional and beautiful. Contemporary kitchen design is about creating well-organized, attractive, spacious and clutter-free spaces. High technology and innovative solutions offer modern kitchen design ideas especially developed for every home to enhance and decorate living spaces.
Contemporary kitchen design trends, high tech integrated appliances and natural kitchen colors
Contemporary kitchen design from Germany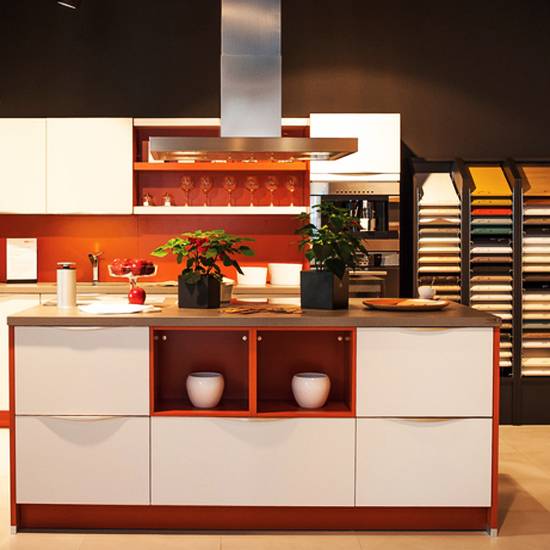 Newly decorated contemporary homes often have a very minimalist style look. Contemporary kitchen cabinets are ideal for such living spaces. Aesthetic, cleanliness, simplicity and organization are the keys of contemporary kitchen design for new homes.
Modern cabinets accessories that pull or fold within themselves, good organization and elegant simplicity allow to create contemporary kitchen cabinets that are very appealing and convenient to use.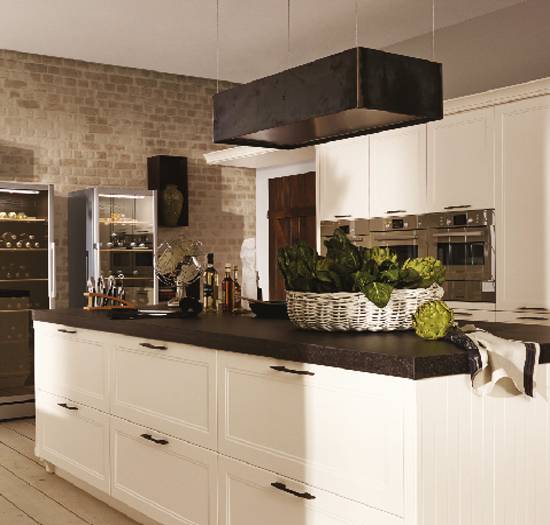 Latest trends in contemporary kitchen cabinets bring warmer and softer look with neutral and pleasant natural colors. Shiny finishes, glazing, which tint lighter surfaces with richer or bolder colors, and natural wood look with smooth surfaces and clean lines create stylish kitchen cabinets for contemporary spaces.
Top 8 contemporary kitchen design trends, modern kitchen interiors
75 contemporary kitchen design ideas, 25 red kitchen cabinets for small spaces
Glass details and stainless steel hardware are popular latest trends for contemporary kitchens and living spaces. Glass is a bright and beautiful material. Stainless steel is very functional and sleek material, perfect for contemporary kitchen appliances, cabinets hardware, lighting fixtures and kitchen accessories.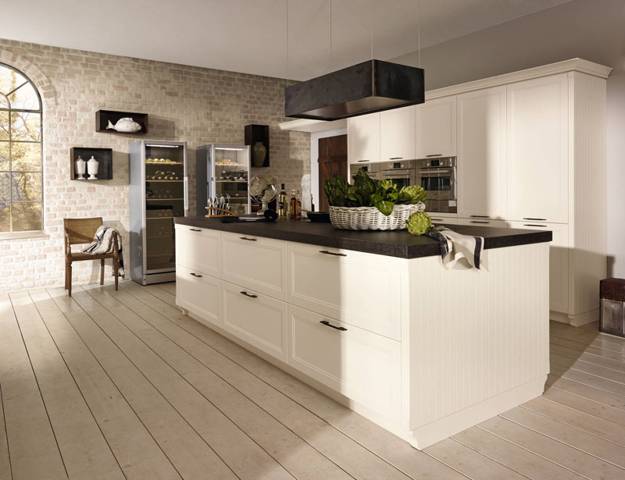 Contemporary kitchen design colors include dark and light brown colors of natural wood, white and gray color tones, and bright hues. The simplicity of lines is accentuated with bright details and well organized kitchen interiors in minimalist style.
Simple and sleek contemporary kitchen design ideas
White kitchens in contemporary style
Latest trends in contemporary kitchen design reflect what people are looking to have kitchen cabinets and appliances to perform tasks that were not necessarily thought of earlier. Hidden hardware, hinges and slides, transform contemporary kitchen cabinets into offering more comfortable solutions and allowing to maximize usage of space.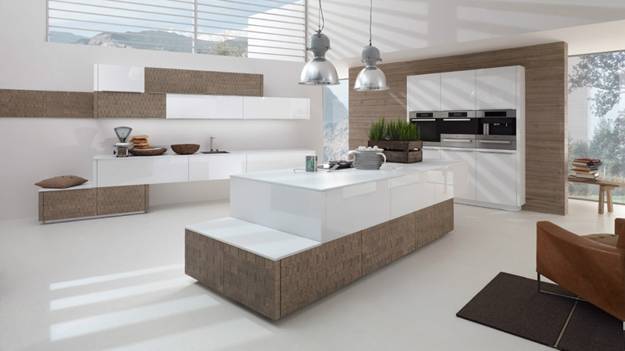 The use of slides and sliding shelves, rotating and folding elements, parts on wheels placed inside cabinets for easy access improve contemporary kitchen cabinets and add more functional spaces to kitchen design. From high performing functions to clean, simplistic aesthetics, the latest trends in contemporary kitchen cabinets combine both style and utility to fit the modern lifestyle and beautify households.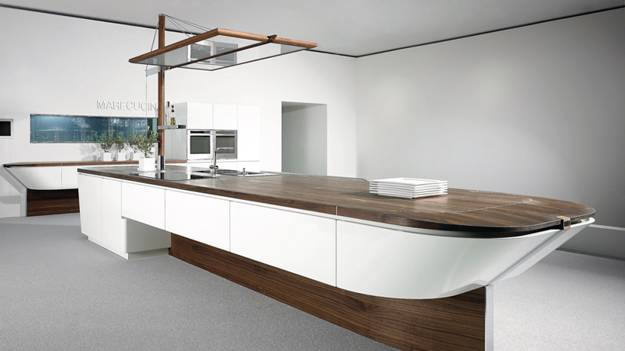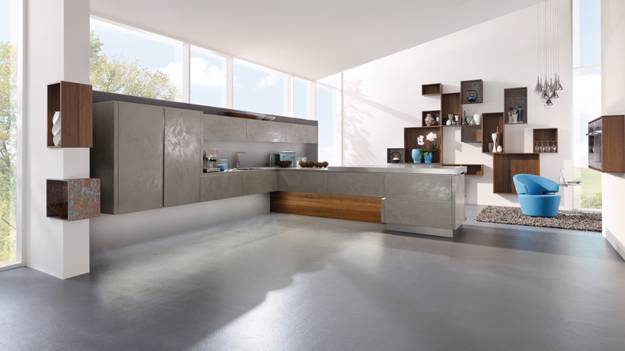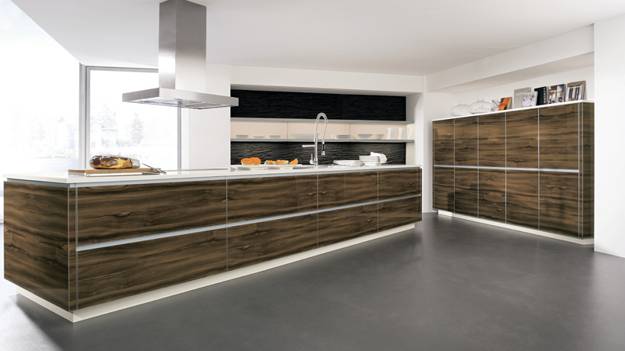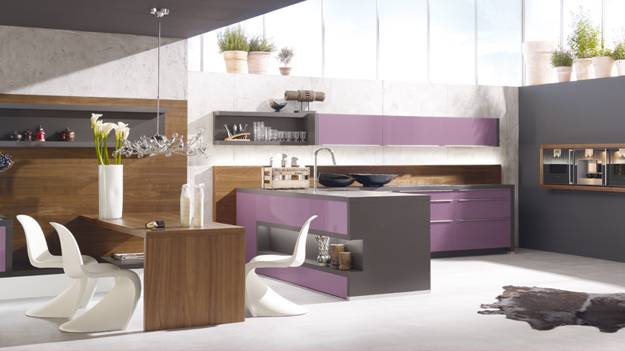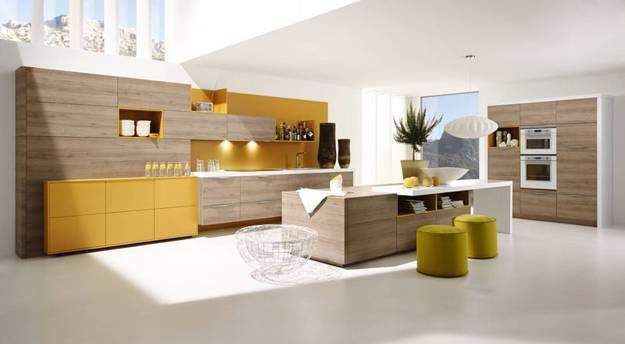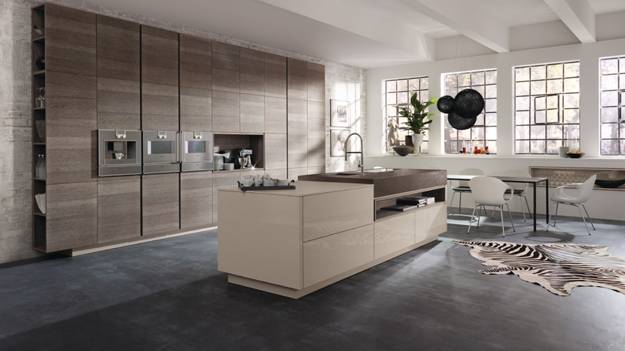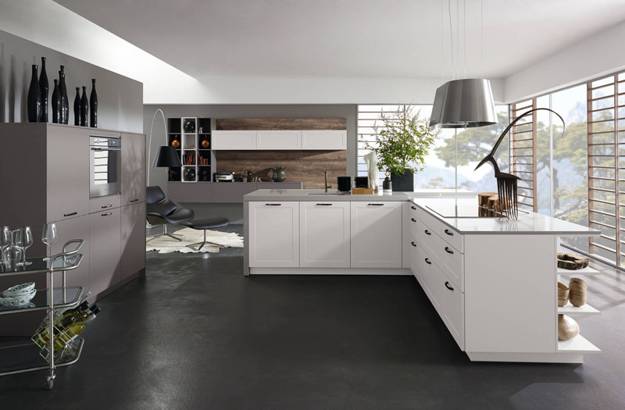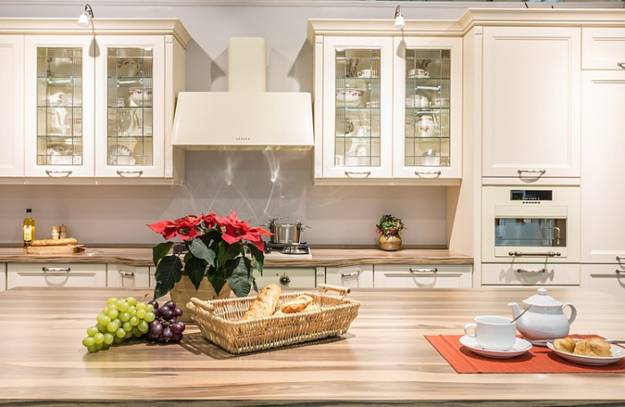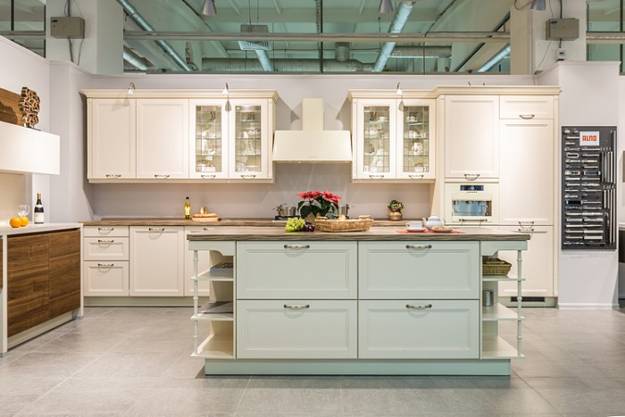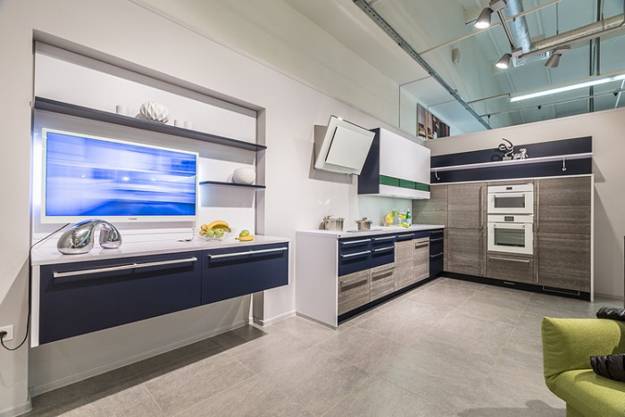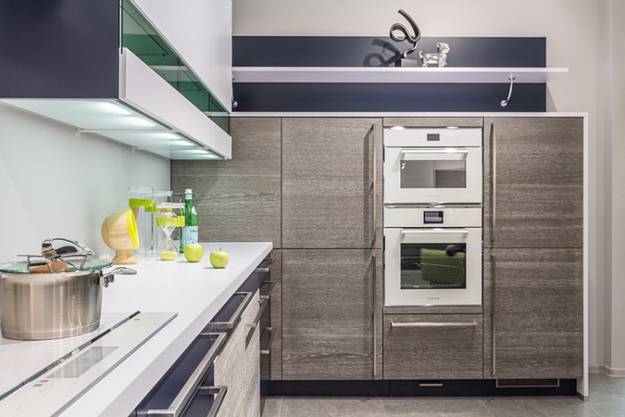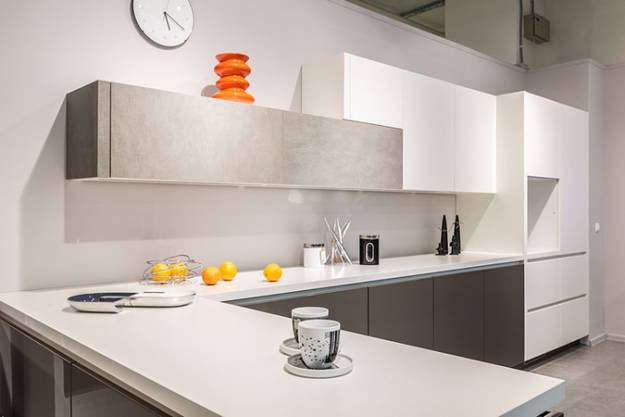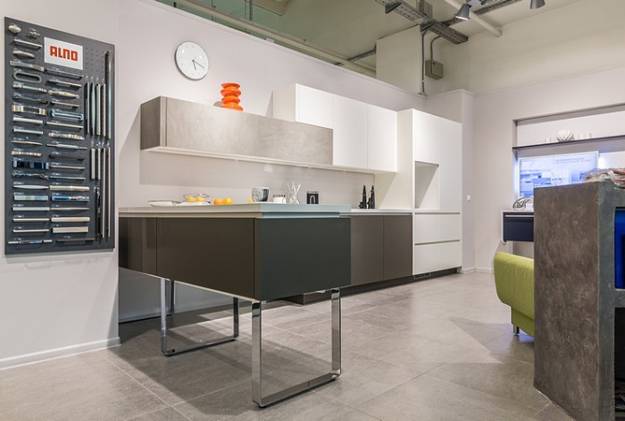 by Ena Russ
last updated: 21.10.2016