Compact Home in One Cube for Small Spaces

Interior Design Ideas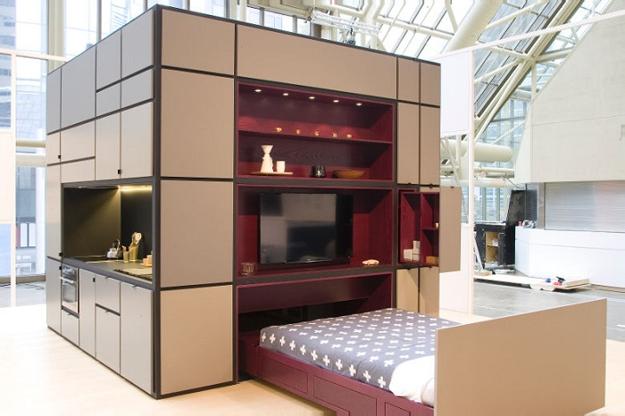 Cube transformer, modular furniture design for small spaces
small bedroom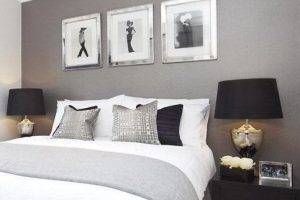 Small spaces can be modern and functional. Architects and interior designers come up with smart space saving interior design ideas every day and offer innovative solutions for small rooms. Space saving interior design optimizing home furnishings, add new functions to ordinary elements of interiors and improve space organization.
Lushome presents an amazing design ideas by Luca Nichetta for small spaces. This cube shaped structure provide a modular home which is compact, functional and very small. This unusual habitat for small spaces is called Cubitat.
The cube structure is simple and contemporary. There are everything in its modules, from compact and modern kitchen to a folding bed and storage. The functionally is integrated into sleek lines design and create a comfortable home with the TV, stove, dishwasher, washing machine, toilet and shower.
Transformer design ideas for small rooms
Transformer wall design adding fun and functionality to modern interiors
Compact cube for small spaces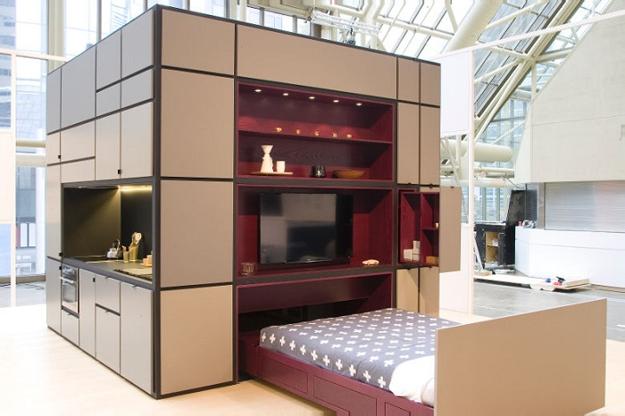 Modern kitchen is a module which is built into Cubitat and equipped as a contemporary kitchen with a fridge, stove and dishwasher. There is a living space module built on the other side of the cube. The living space has a pull out double bed which can be hidden when not used.
Modular furniture are simple and space saving, perfect for multifunctional interior design and decorating small spaces. The Cubitat is inspired by prefabricated homes and new production methods that turn small spaces into beautiful homes.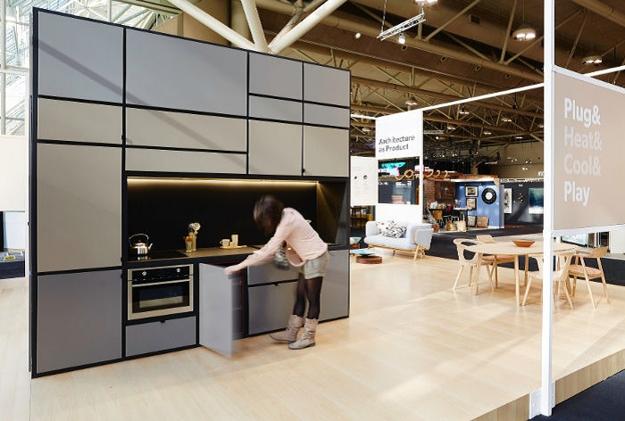 This design ideas has a great potential to become very popular for small spaces, apartments and homes. The cube is great for art studio designs and cottages, small office designs and guest homes. All elements of the cube can be rearranged to create personalized, convenient and modern interior design which is space saving and functional.
Transformer design ideas, space saving furniture for small rooms
Small apartment living edited with creative transformer furniture for small spaces
The small bathroom design is spacious enough for a washing machine and a dryer. The Cubitat feature many storage spaces, shelves and cabinets that add comfort to interior design and improve small spaces.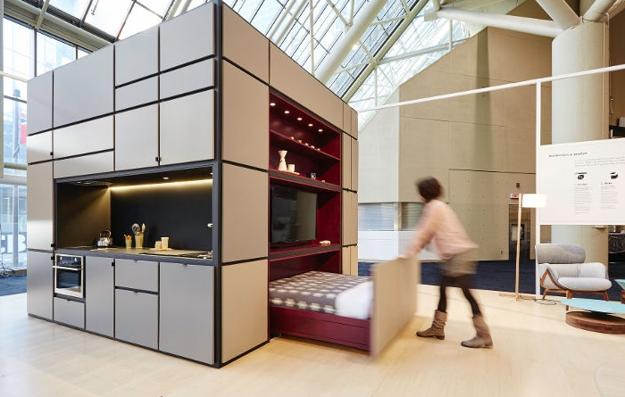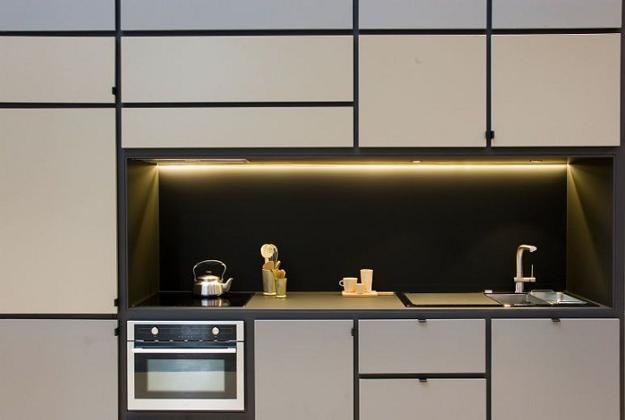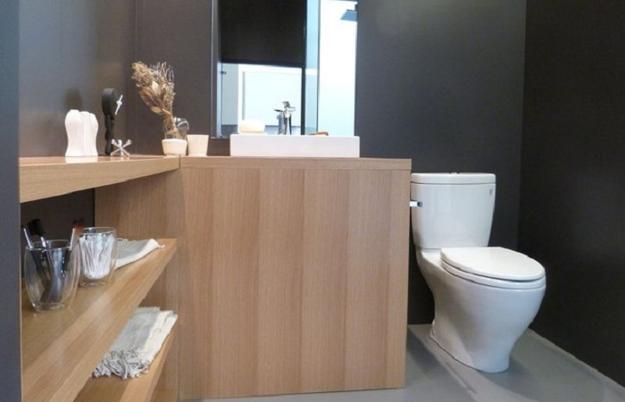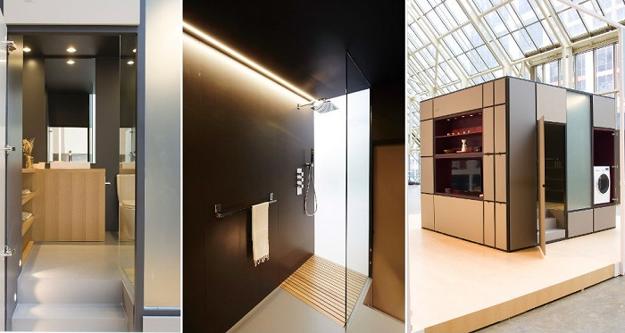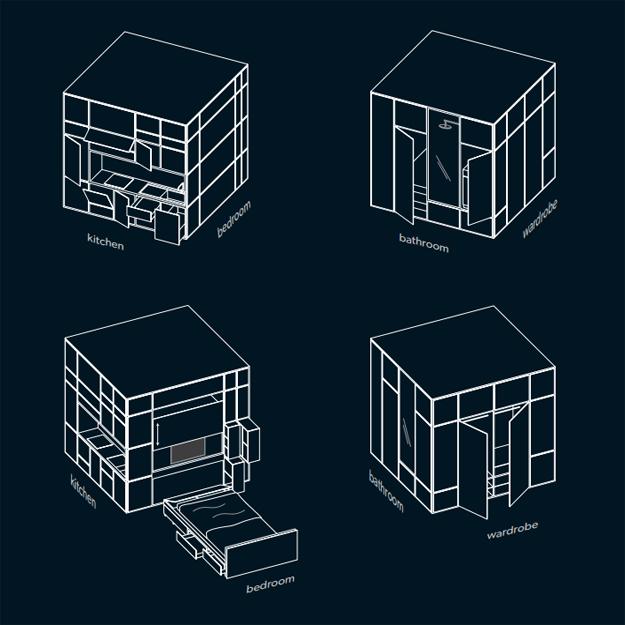 Small living room designs can look and feel comfortable and inviting proving beautiful and stylish lounge spaces for singles and families....
and enjoy free articles sent to your inbox