Colorful Ceiling Designs, Modern Interior Design Trends and Painting Ideas
Interior Design Ideas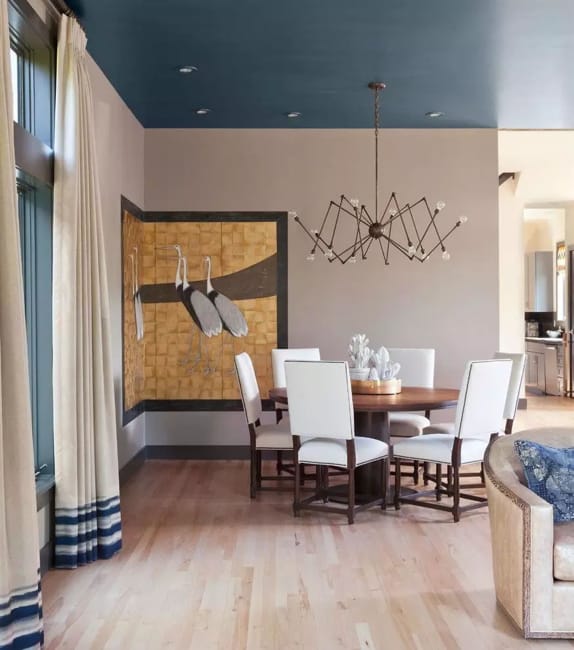 Dining room decorating ideas, blue ceiling, white upholstered chairs
ceiling designs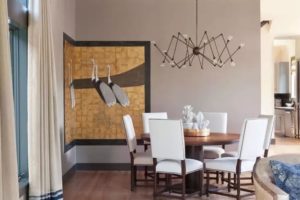 White ceilings ask for color, and modern interior trends bring beautiful hues to dress up and refresh ceiling designs. Here is the Lushome collection of stunning interior design ideas creating stylish rooms with painted ceilings in rich colors. Check out these modern ideas, see if you like to color above the head surfaces, and steal the look.
White ceiling designs are traditional interior design solutions but are no longer super modern. Colorful ceiling designs transform home interiors, adding an adventurous vibe to the creative and unusual rooms. Perhaps modern color ideas can inspire you to embody vibrant design techniques and change traditional painting ideas. Colorful ceilings look surprising, fresh, and beautiful, bringing creativity into modern interior design.
How to match room colors, wall paint
Dark ceiling designs, modern kitchen interiors
How to use rich colors for modern ceiling designs
Bright ceiling painting ideas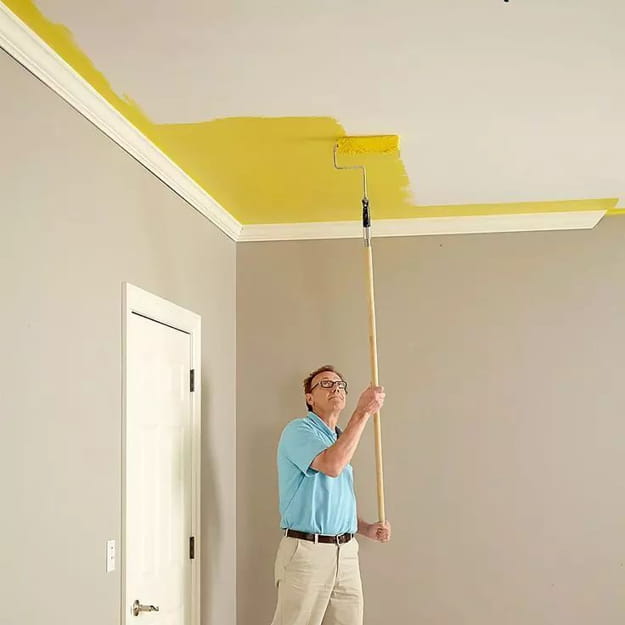 Colored ceilings make rooms feel cozy. Painting a ceiling not white helps to fill home interiors with more color and elegantly divides open spaces. Partial painting is an excellent idea to define functional zones and add gorgeous contrasts to an accent wall.
Mysterious modern interior design, black ceiling painting ideas
Beautiful room design ideas for small spaces with low ceiling
Adding bronze color to modern wall and ceiling designs
Ceiling paint colors can match room decor, wall paint color, or beautiful wallpaper on the accent wall. Also, ceiling paint color can enrich modern interior design by adding lovely contracts and interest to the room decorating. Anyway, the monochromatic colors of the ceiling and walls create the effect of a cozy box, perfect for small home office designs, shower areas, home library, or bedroom designs.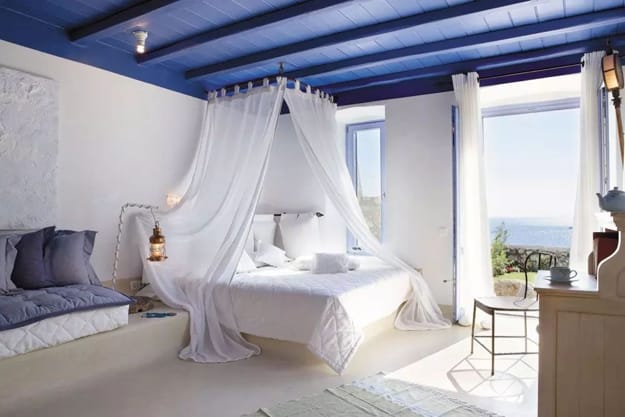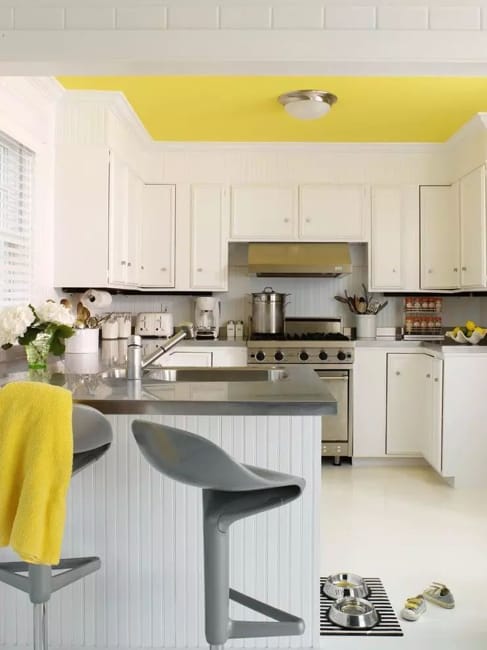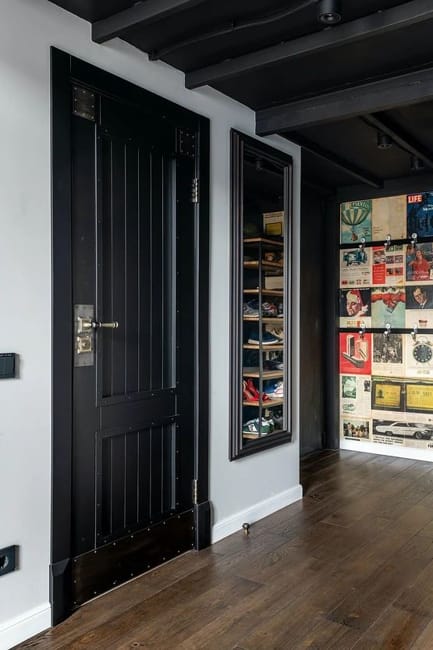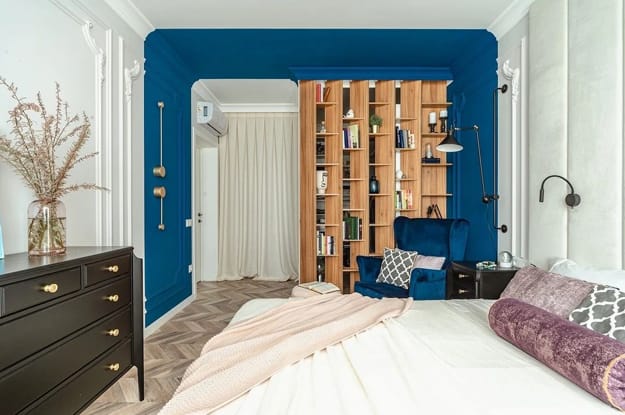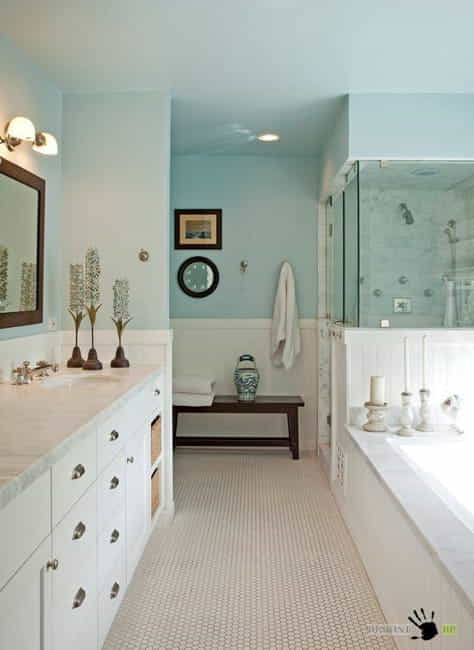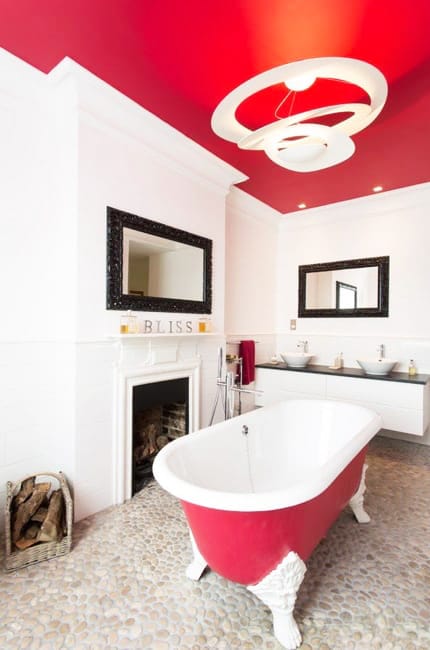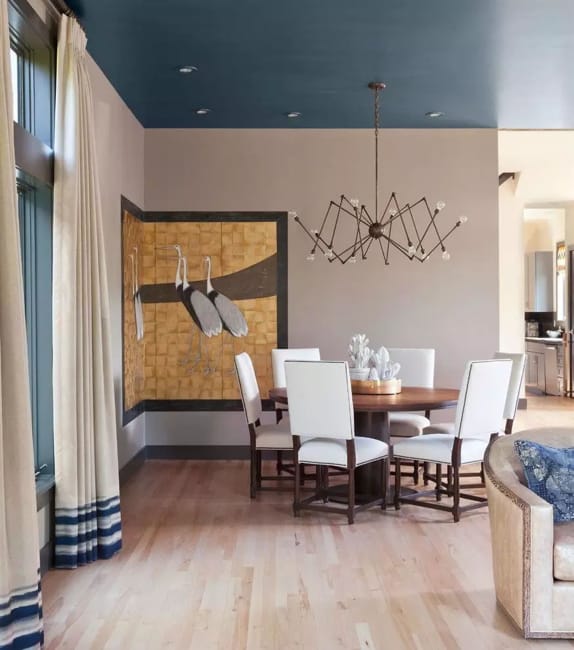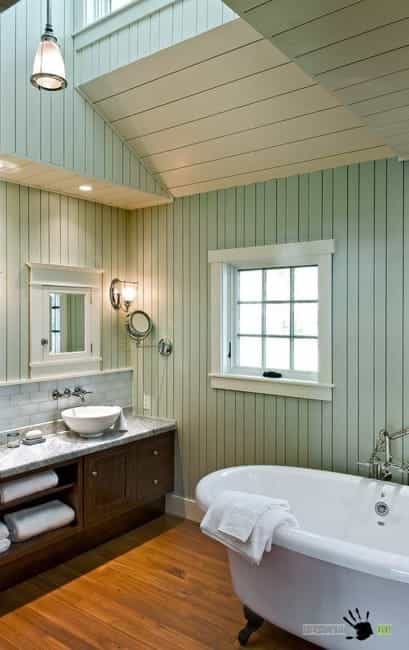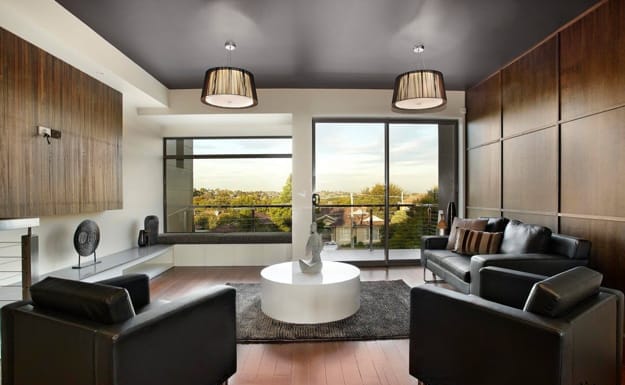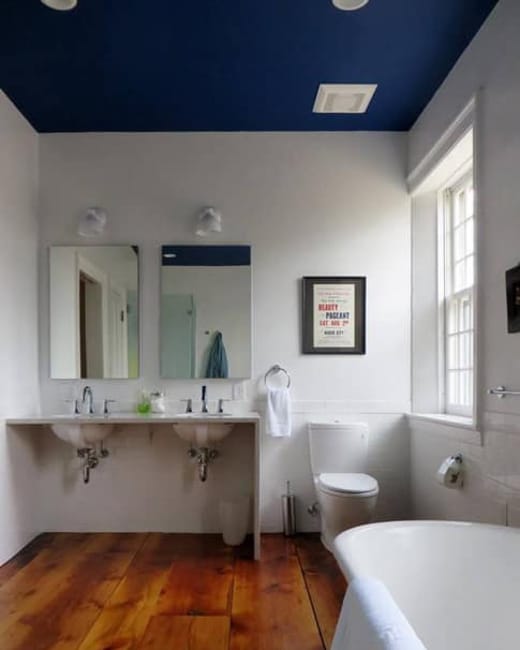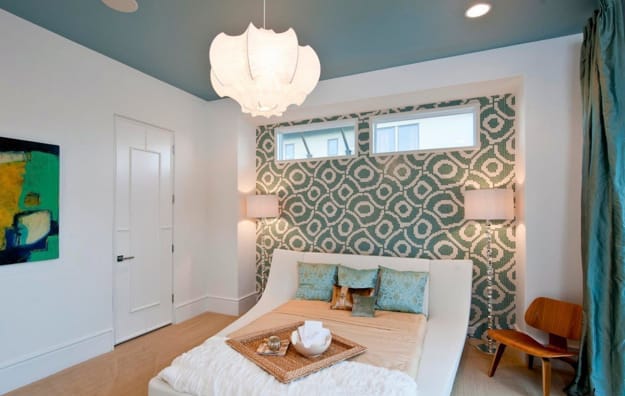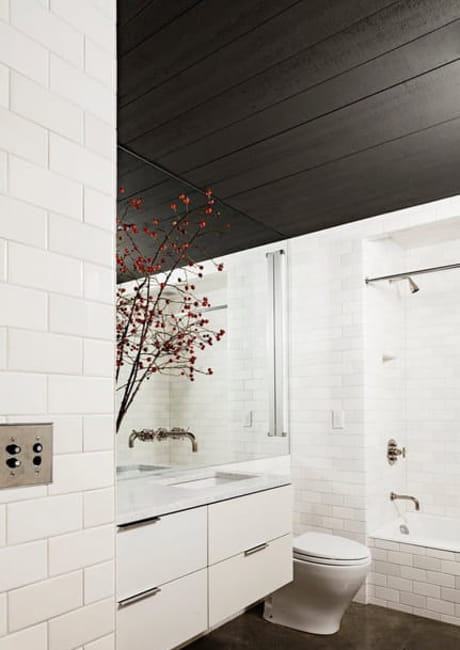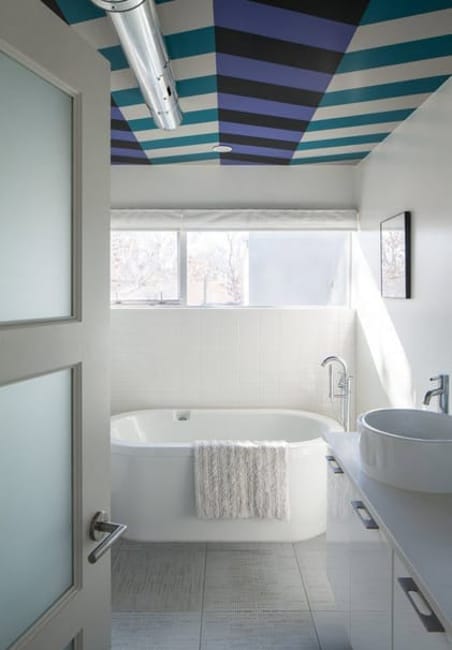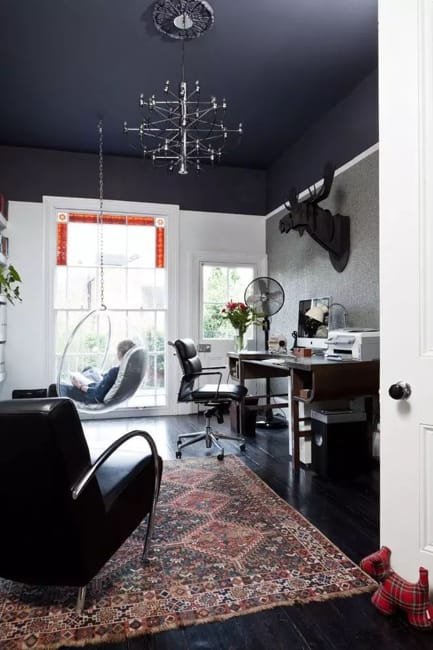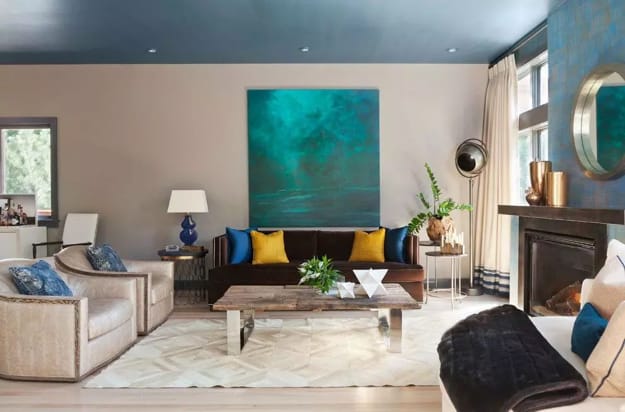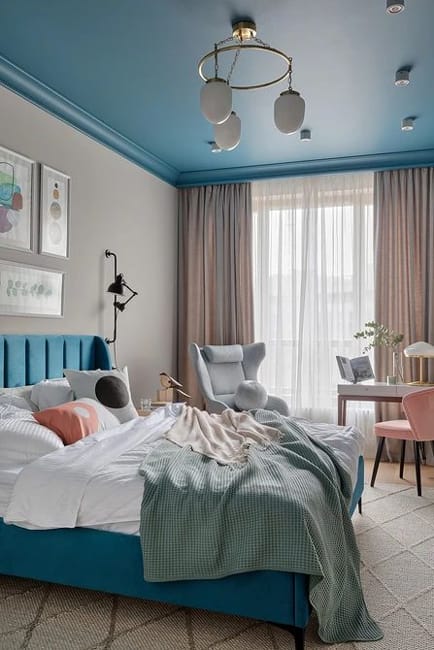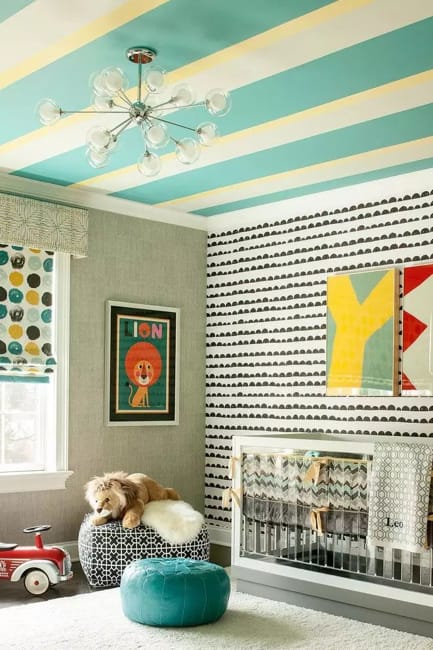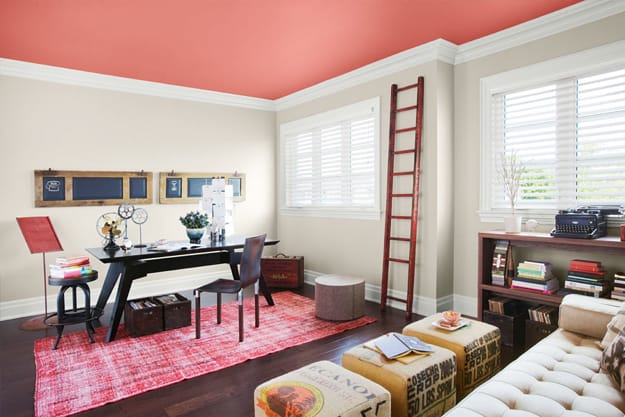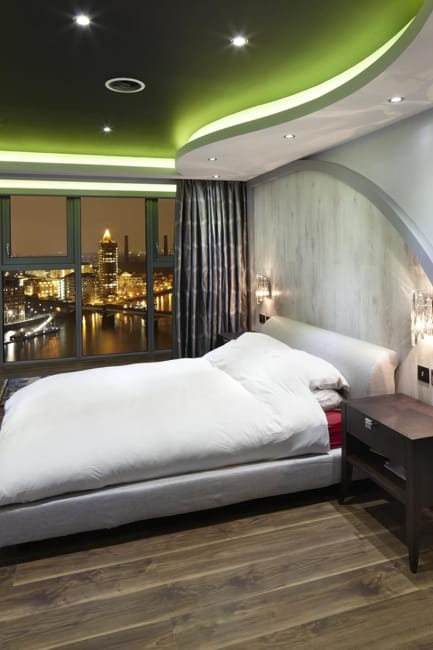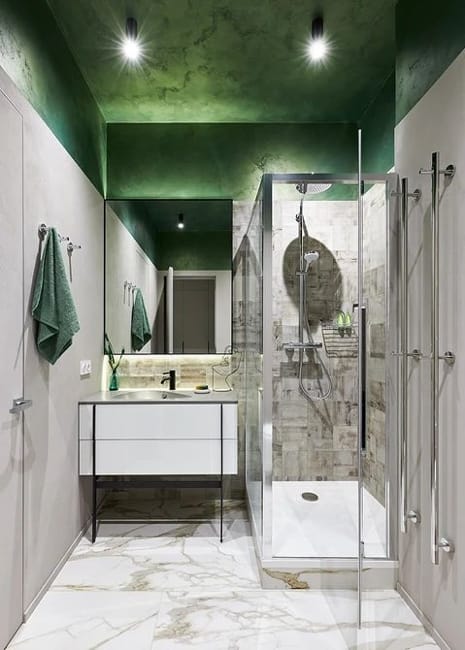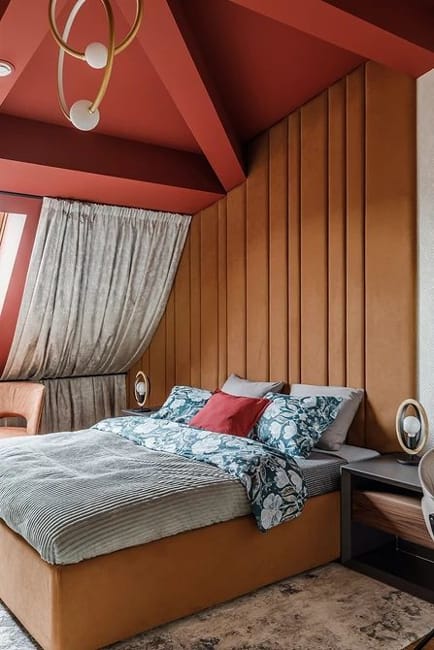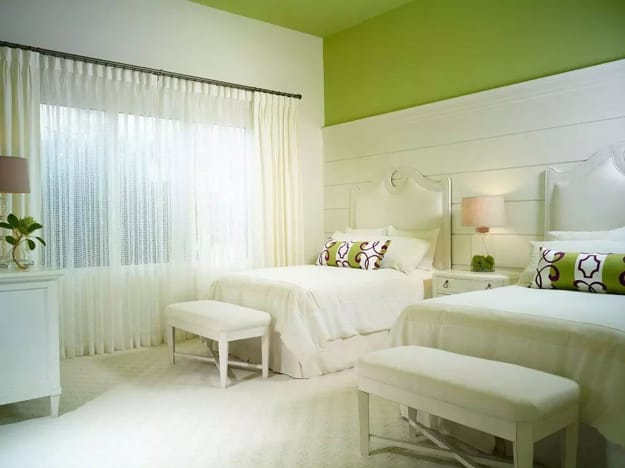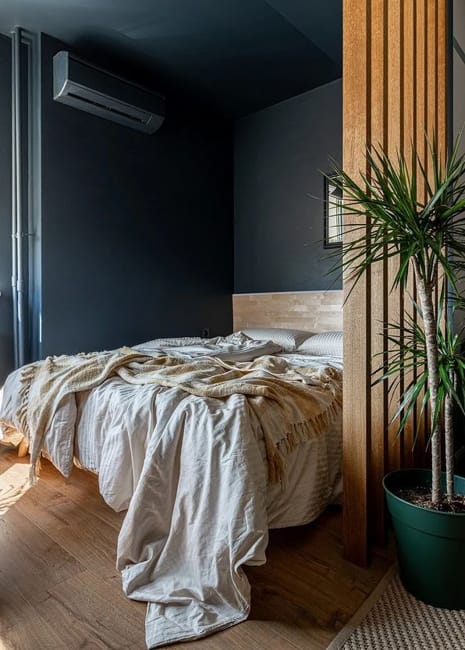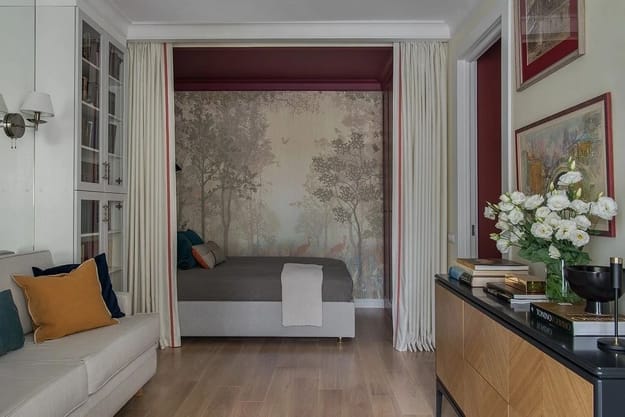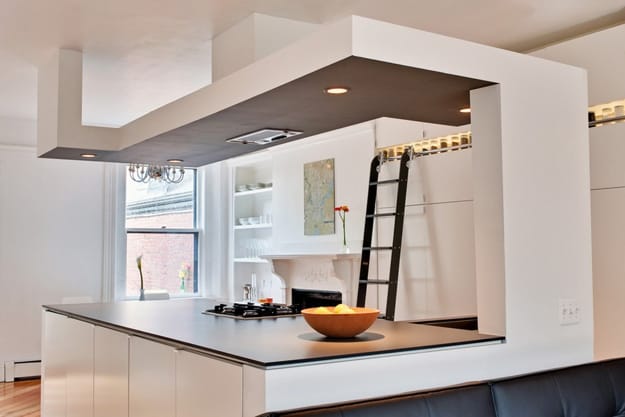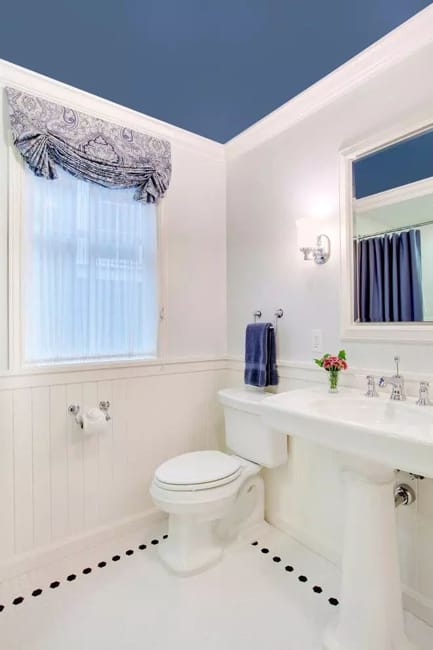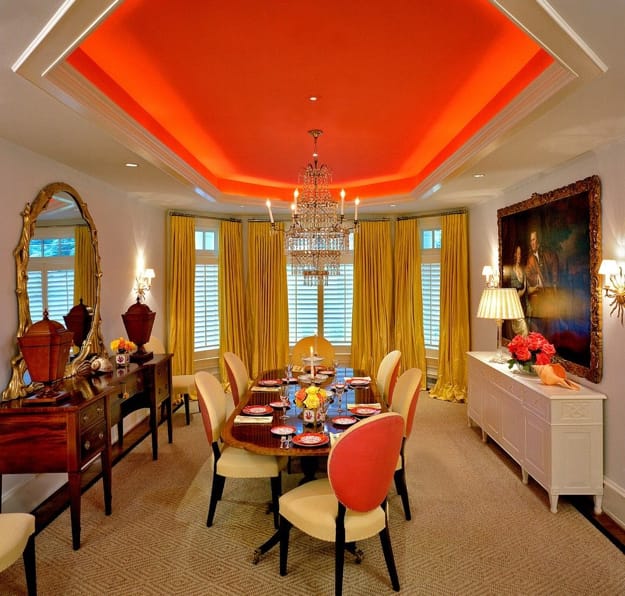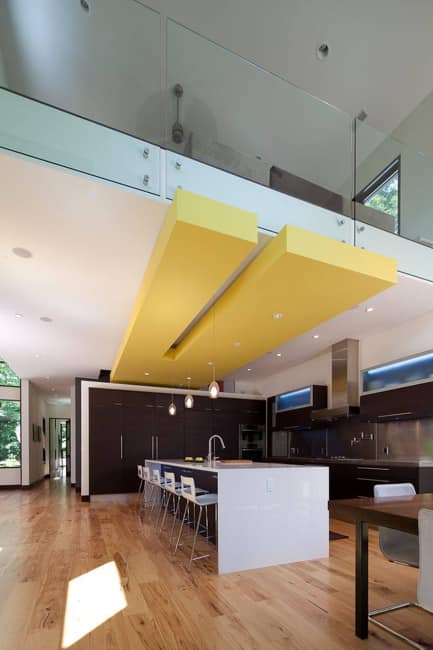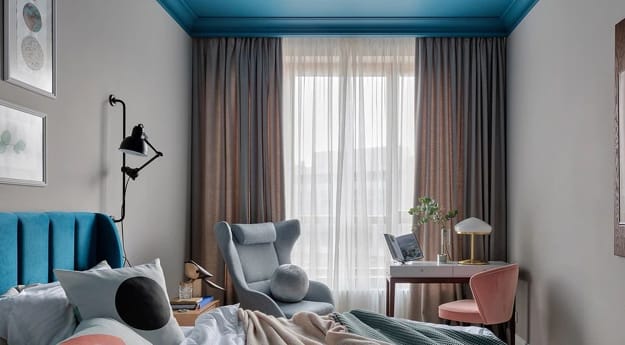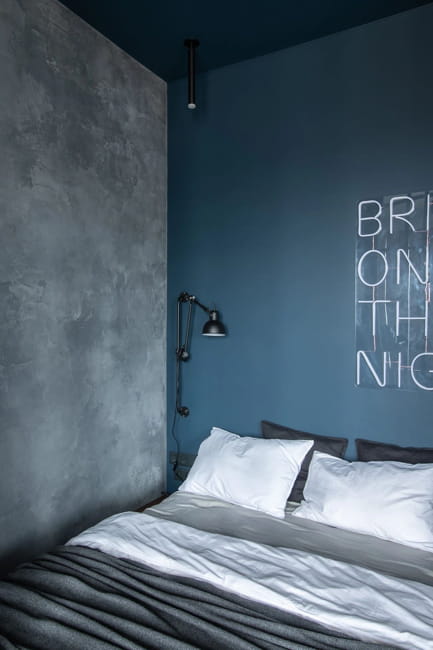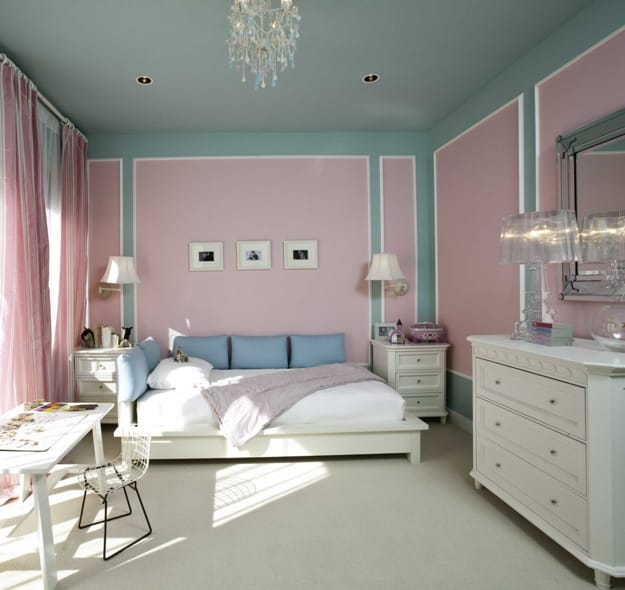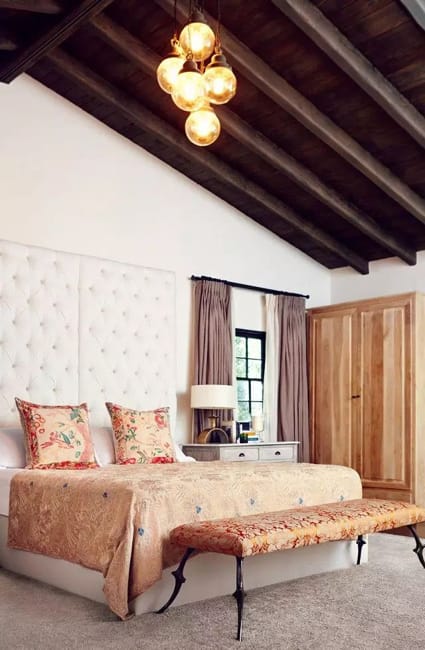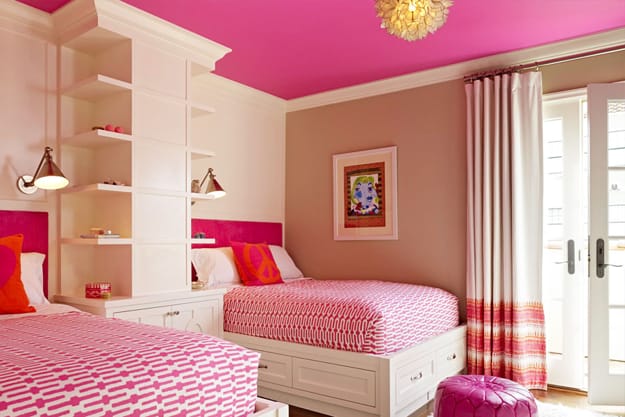 Modern house design in Japanese style celebrates the functionality and elegance of minimalism. Airy, bright rooms look inviting and comfortable. Natural...
and enjoy free articles sent to your inbox