Cardboard Beds Offering Simple and Light Furniture Design for Contemporary Nomads

Green Design Ideas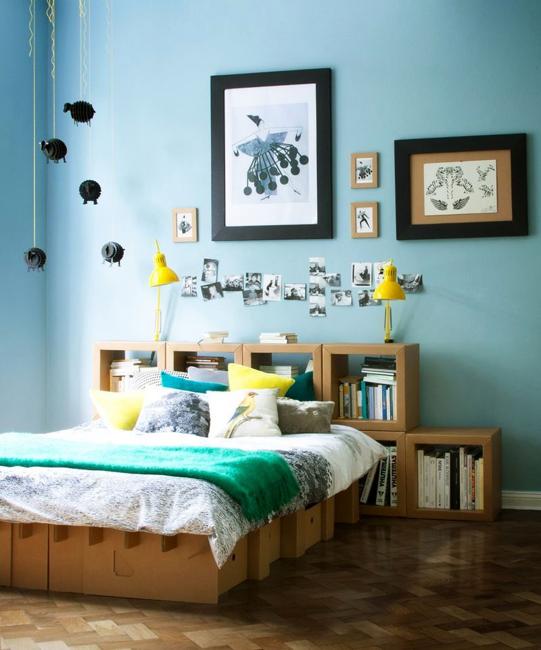 Bedroom furniture made of cardboard, eco friendly products for bedroom design
beds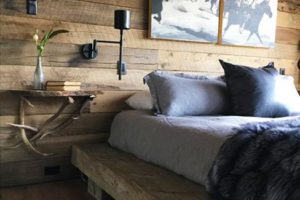 Cardboard furniture brings an eco-friendly alternative for ordinary beds. Made of cardboard beds are Green, light and functional. These unique furniture design ideas are perfect for contemporary nomads, who change homes often. The DIY cardboard beds are super for guests bedrooms, and kids room decorating also. Lushome presents these unique furniture design ideas by Karton Group. The beds demonstrate fantastic ways of recycling paper for home furnishings.
These days cardboard beds and storage systems started to compete with wood, metal, and plastic materials usually used for interior design and decorating. Corrugated cardboard is a durable and eco-friendly material, perfect for light, functional and portable room furniture production. Developed for regular loads the cardboard systems create contemporary, functional home furnishings anywhere people want.
Cardboard beds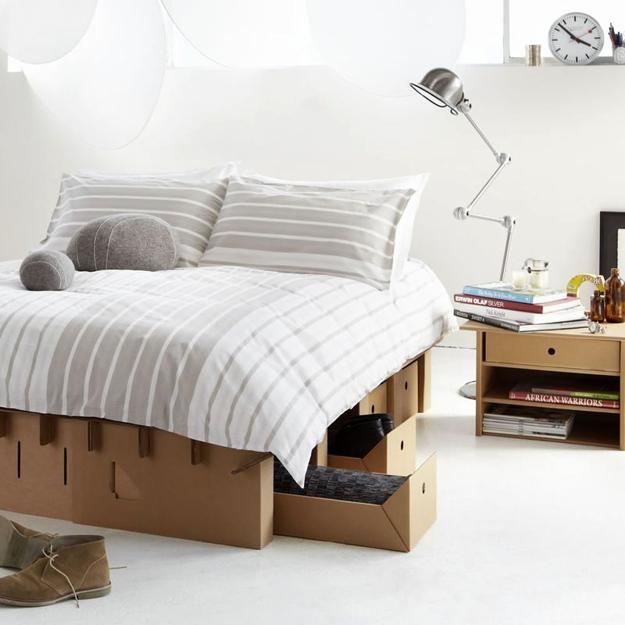 Cardboard furniture design ideas are surprising and inspiring. Paper beds and cabinets, desks, and storage systems are functional and very simple, offering contemporary, eco-friendly products for flexible interior design. These are innovative and cheap ideas for easy-to-change home decorating. Corrugated cardboard, used for packaging containers because it is light, became a cheap material for practical furniture. Recycling paper is another good reason to switch to eco-friendly products made of cardboard.
DIY cardboard cat houses, three creative pet furniture design ideas
Recycling paper for incredible room furniture and decor accessories
Corrugated cardboard is usually composed of three layers which make the material rigid, impact resistance, and moisture resistant. There are different brands and types of cardboard materials, depending on the number of layers, layer profile, quality, and price, which can help design a lovely DIY bed.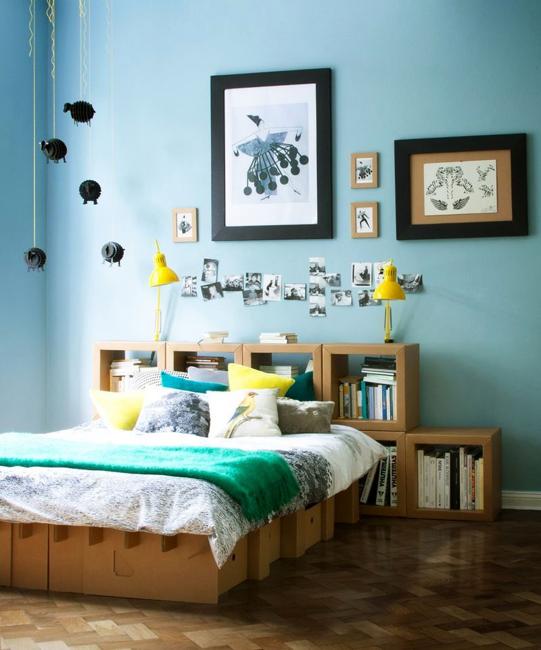 Cardboard beds are great alternatives to traditional, modern furniture made of wood, metal, and plastic. The advantages are its lightweight and portability. The eco-friendly material allows easy assembly. Cardboard beds, storage systems, desks, and chairs, designed for DIY assembling, come in small boxes. They deliver the contemporary, innovative, light and eco-friendly products for functional interior design right to your front door.
Pure beauty of cardboard decorative screens and room dividers
Cardboard and plastic recycling ideas creating 3d artworks for wall decoration
Typically, cardboard beds are assembled without glue through the slots and recesses, like a puzzle. Some of the most impressive cardboard beds are cheap DIY projects, which cost nothing. When people are brave enough to design cardboard furniture themselves, they save money, show their appreciation of Green living concepts and enhance their homes by bringing contemporary designs into their bedrooms.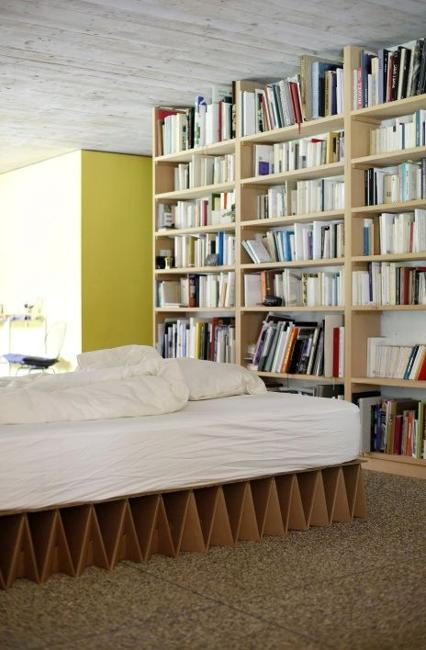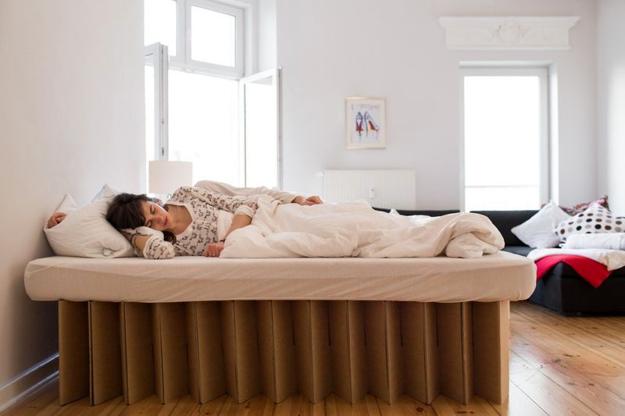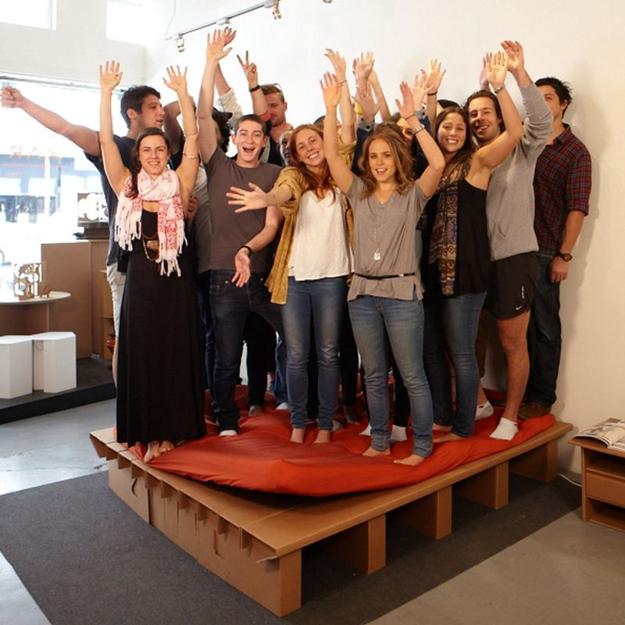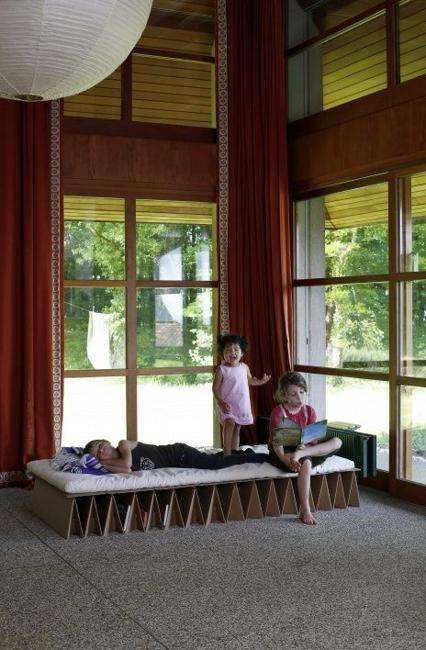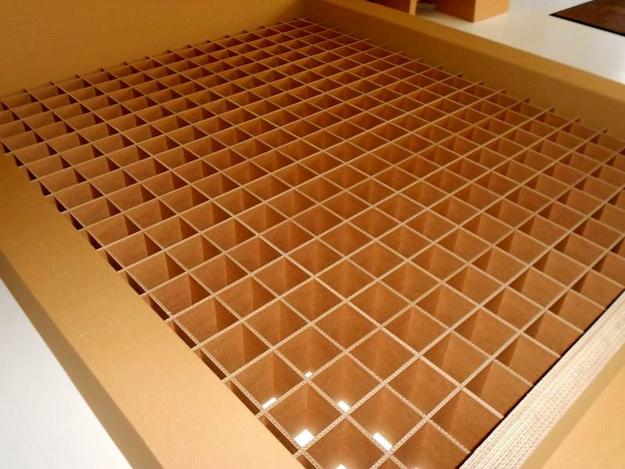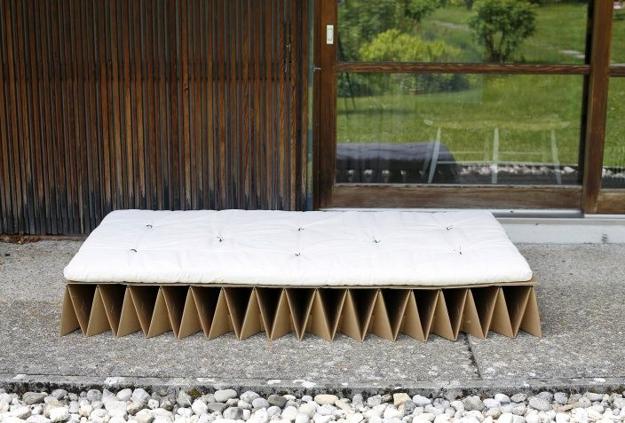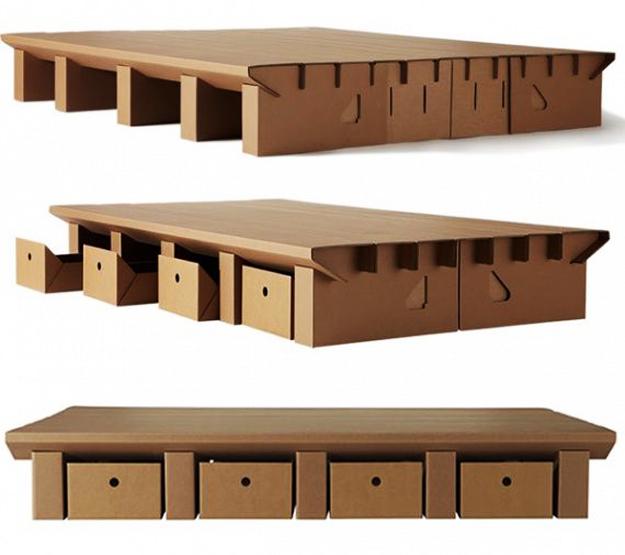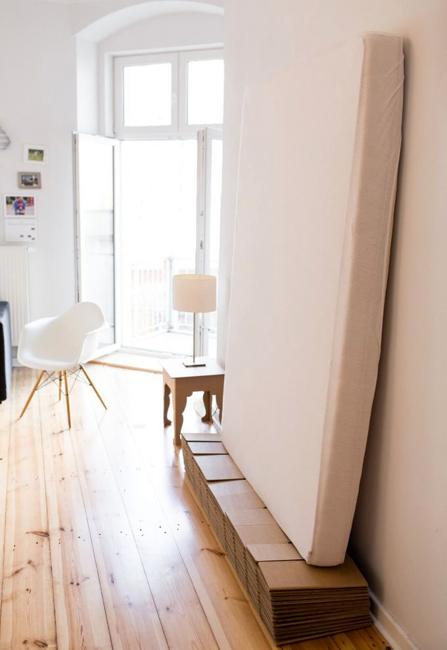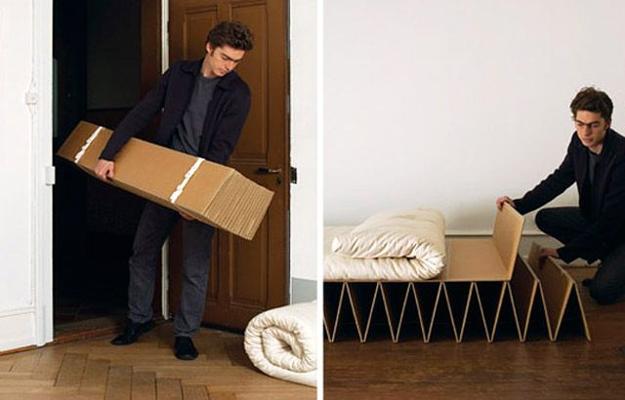 More from eco friendly products

Paper window blinds can make beautiful accents to interior design and decorating. A young designer Natchar Sawatdichai found a gap in...
and enjoy free articles sent to your inbox