Bringing Modern Lighting Design into your Living Room and Lighting Up Your Life in Style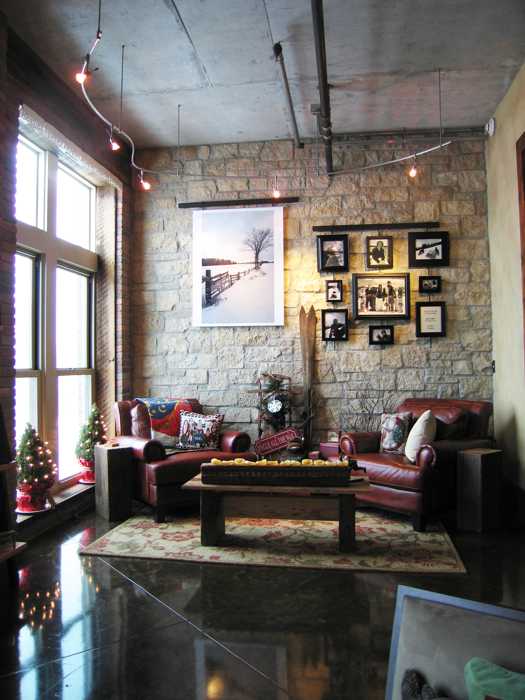 Track lighting arrangement for modern living room design
Your living room is arguably the most important interior in your home when you have guests over. An attractive living room design with modern lighting fixtures serves to both let your guests relax and showcase your abilities and tastes as a host. The guest post by Ross Donald, a writer and interior design expert shares great tips for creating efficient and modern lighting design in your living room.
Having a well-designed and decorated living room is of course very important and just as important as the design of your room is how you light it. A properly executed lighting design scheme highlights the positive aspects of your living room and enhances the comfortable atmosphere you hope to promote, while a poorly lit room can have negative effects on the mood and comfort of your guests.
Where you place the lighting fixtures in your living room is an important matter to consider.  Every room in your home should have a certain flow to it.  You want a living room that is spacious enough for people to comfortably enter, relax, and leave.  Consider the traffic pattern of your living room when placing lights.
Best ceiling lights for your living room design, modern chandeliers
Functional and modern lighting arrangement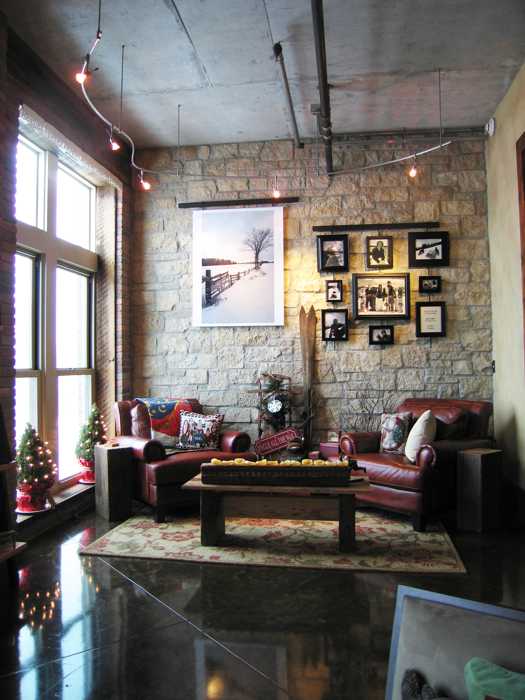 Ceiling lights are an obvious choice for lighting a living room as the amount of people traveling on your ceiling is fairly minimal at any given time of the day.  Track lighting is a very attractive option for ceiling lights, especially modern lighting fixtures that can be adjusted to different directions.  The different styles of track lighting or rail lighting systems such as the one pictured here can add a unique touch to your living room design and decor.
Be sure to consider the furniture arrangement and where people will be occupying your living room.  The lighting fixtures should be placed to accent interior design and decor with minimal glare.  You don't want any light source glaring directly into someone's face when they are seated in your living room.
Modern lighting design and light intensity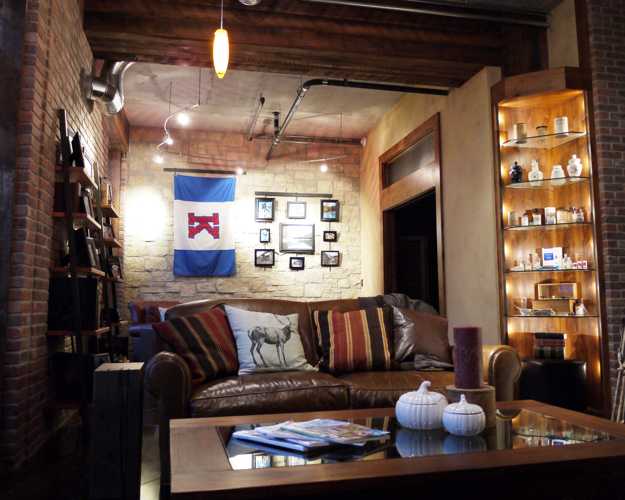 Selecting the appropriate lights intensity will help your living room design.  If the option for it is available the ideal choice is to install a dimmer switch for the room that will allow you to adjust your lighting intensity to a desired setting. Without the option of a dimmer switch choose the desired intensity in your light bulbs.  Soft lighting will help you create a calmer and more intimate feel for your living room, while brighter lighting fixtures could give it more energy encouraging a more raucous gathering. Whatever style of modern lighting fixtures and intensity you choose be sure that the lights consistent throughout the living room. Disparities in lighting design are disruptive to both the eye and the mind and can create an uncomfortable feeling for guests in your living room.
30 glowing ceiling designs with hidden LED lighting fixtures
Interior design and decorating with modern lighting fixtures

What is the most prominent feature in your living room?  Is it your collection of Faberge eggs (real ones?), that painting you bought on your last trip to Thailand, or is it your favorite sports memorabilia?  The placement and direction of your lighting plays an important part in directing the focus of attention in your living room.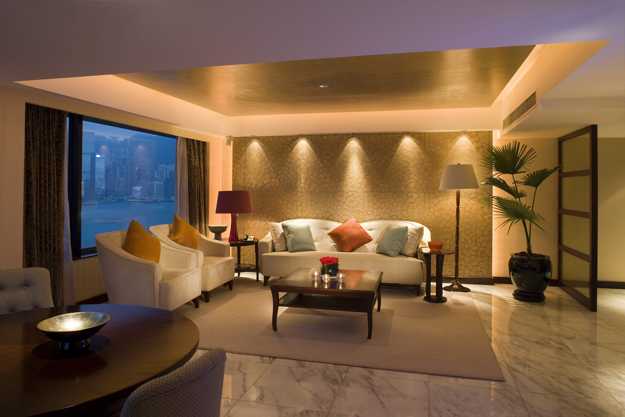 If you want to highlight a painting on the wall for example, direct your lighting fixtures to focus on that painting on the wall.  If your favorite feature is your coffee table then a chandelier or few ceiling lights that shine light on that table is an appropriate choice. Choose a focal point for interior design and decorating in your living room and highlight it. Avoid creating multiple points of focus if your room is small, it can be distracting to the eye and can make interior design and decor feel busier and more crowded than it should for creating pleasant and comfortable room design.
Modern lighting design to magnify home beauty
Personalized lighting design
Remember, the key factor in any interior design plan is that the room design and decor should reflect your individual tastes. Your living room design should offer it to your guests without overwhelming them. It is a challenge, but you will find the right balance in using modern lighting fixtures for creating comfortable, inviting, efficient and attractive living room design that you will love and your guests will envy.
More from interior design

Bright home interiors and amazing views of the ocean make this beach house a dream place. Large windows, light, neutral room...