Desert Landscaping Ideas to Save Water and Create Low Maintenance Gardens
---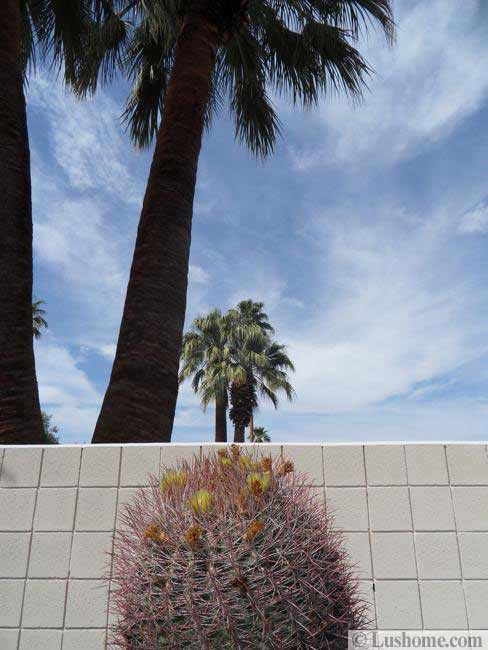 Palm trees and cacti for natural desert yard landscaping
Desert landscaping ideas allow creating beautiful low maintenance yards and beautifully accentuate homes in hot and dry climates. Natural landscaping rocks, sand, desert plants and flowers combined with creative accents look amazing, especially during the blooming season. Lushome collection of desert landscaping ideas and tips are for all who live in sunny and dry areas and are too busy for watering plants.
Water-saving landscaping ideas can be useful for residents in a moderate climate also. All who appreciate rocks, succulents and cacti will like the collection and inspirations for stone and sand yard landscaping with drought tolerant plants. Ornamental grasses, cacti, and succulents can create a beautiful environment. Citrus trees and beautiful flowers growing in planters add bright colors and fabulous aromas to front yards and backyard designs but require regular watering.
Deseret plants do not need much water or care. They stride and bloom in harsh desert conditions adding vivid hues and beautiful greenery to outdoor living spaces. Creative arrangements of desert plants and landscaping rocks are visually appealing, elegant, and complimenting to the unique architecture of mid-century homes. Desert gardens with pebbles and rocks enhance curb appeal and connect modern homes with nature.
Chlorine-free natural swimming pools, eco-friendly backyard ideas
Latest trends in decorating outdoor living spaces, 25 new yard landscaping ideas
Desert landscaping ideas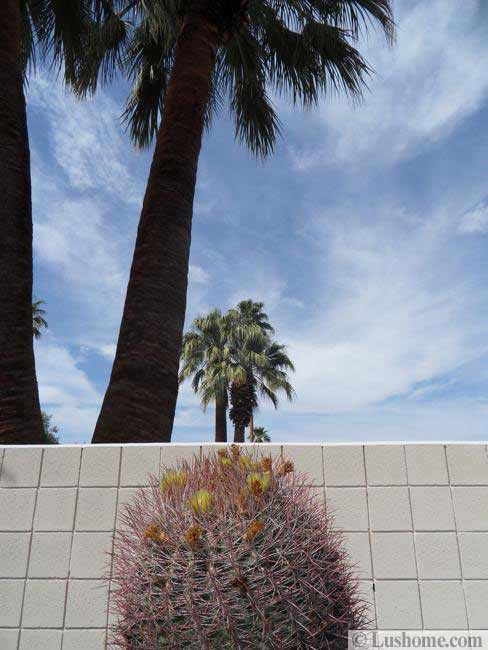 Cacti and succulents
Cacti are ideal plants for the desert garden. Cacti variety is impressive and adds captivating shapes and natural colors to outdoor living spaces. There are so many different plants for gardens and yard landscaping that grow in attractive, familiar and unusual ways. A large mature plant becomes a focal point of yard landscaping giving character to unique outdoor living spaces and complementing house facade.
Succulents are another kind of beautiful plants for desert gardens. Cacti and succulents are plants that withstand hot and dry weather conditions. Growing in sand desert plants look fabulous among rocks on pebble flowerbeds, bringing bright and beautiful flowers that accentuate yards. Aloe Vera plants are a very attractive choice for the desert garden. These plants require some water to produce juice in their leaves which is helpful for treating sunburns and rashes.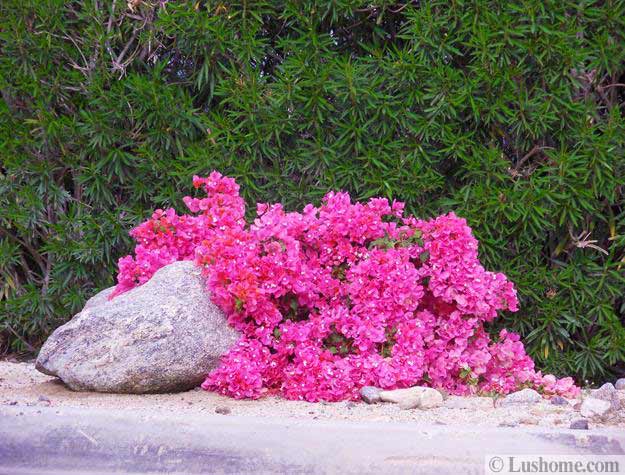 Green ideas
Water is a valuable resource. Creating a natural garden and using water wisely is the right way to go Green. Fighting the desert nature and growing lush shrubs in desert cities are not modern or smart. Desert landscaping offers great possibilities to beautify front yards and create attractive backyard designs without wasting precious and sometimes expensive water in dry places.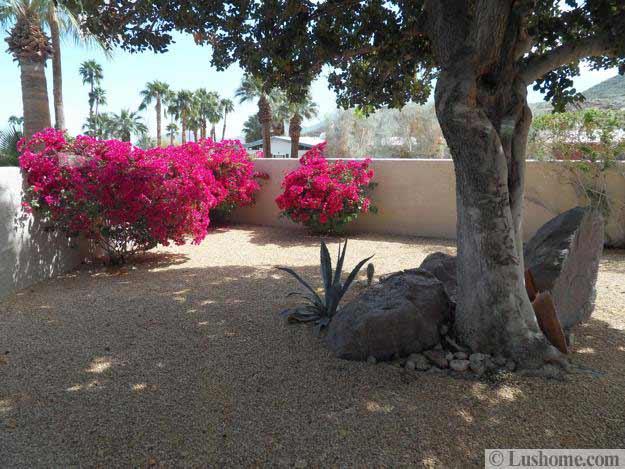 Desert garden
Smart desert landscaping is a money saving, stress-free, and beautiful way incorporate Green ideas. Plants that can withstand the harshest hot environment and extended periods of drought are perfect for low maintenance garden designs. There are gorgeous trees, shrubs, decorative grasses, cacti, and small, slow-growing succulents which require little water. Low-lying plants, ground covers, natural rocks, massive boulders, and pebbles create stunning displays of attractive contrasts, textures, and colors.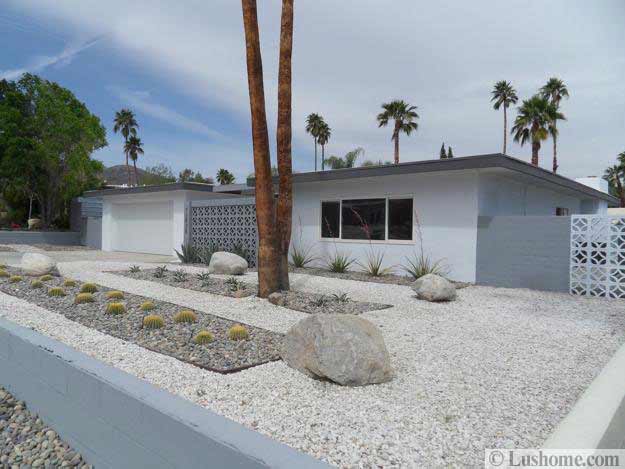 Desert plants offer a wide variety of ornamental grasses, trees, shrubs, and flowers, cacti and succulents. You can choose what you like to see in your garden. Native desert plants tolerate unpleasantly hot weather, poor soil, and lack of water. These plants and flowers can attractively accentuate your rock garden designs or create a spectacular focal point for lush, green yard landscaping.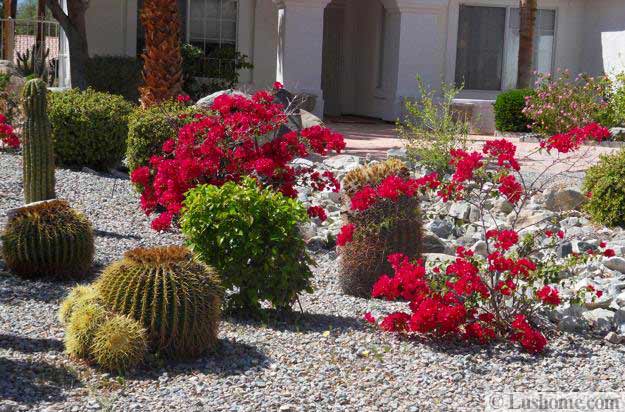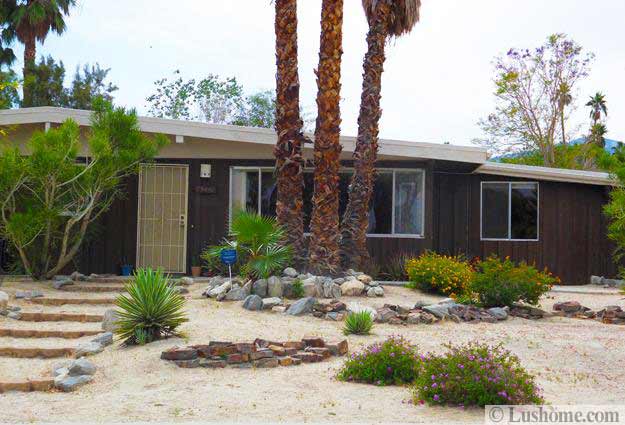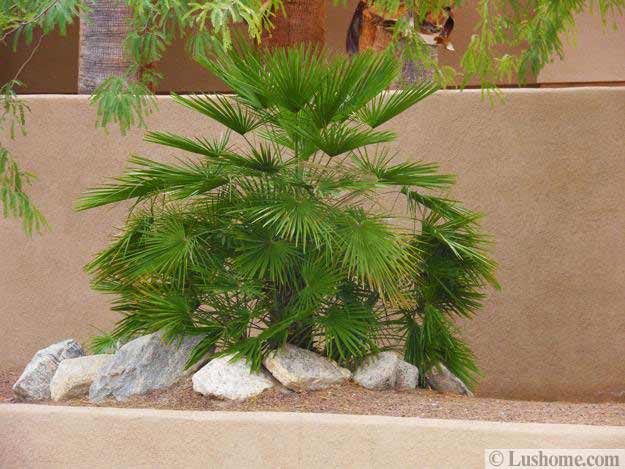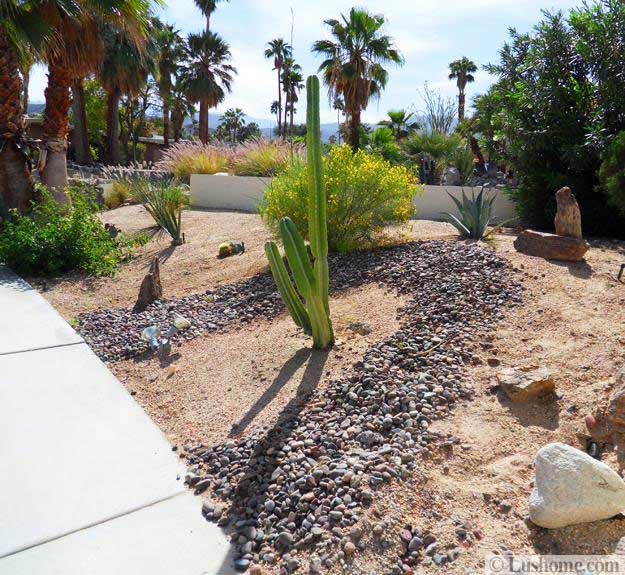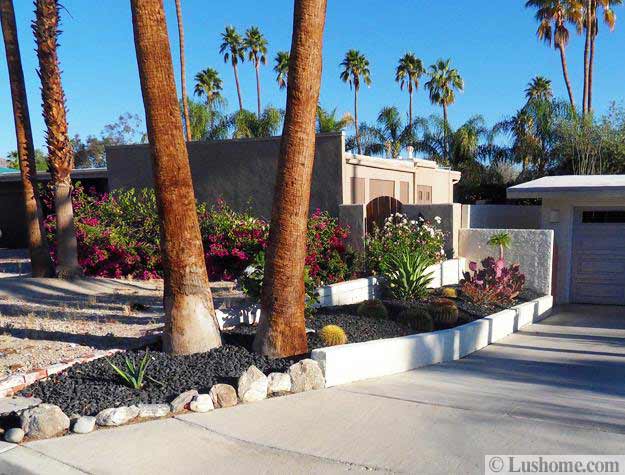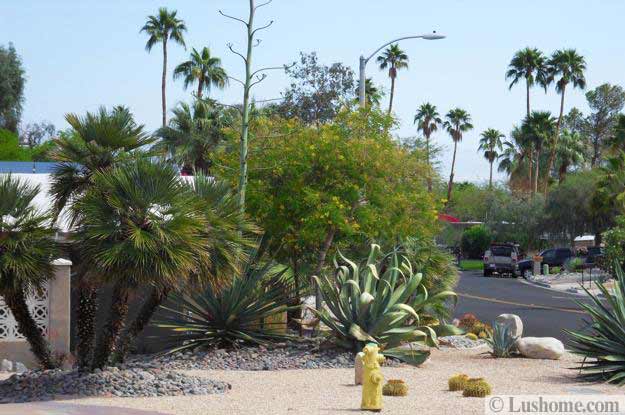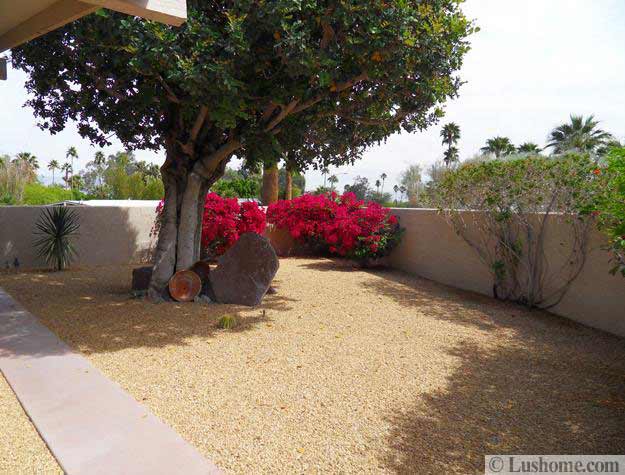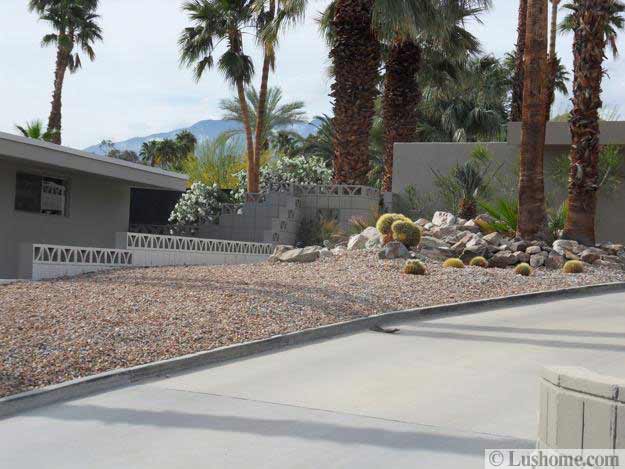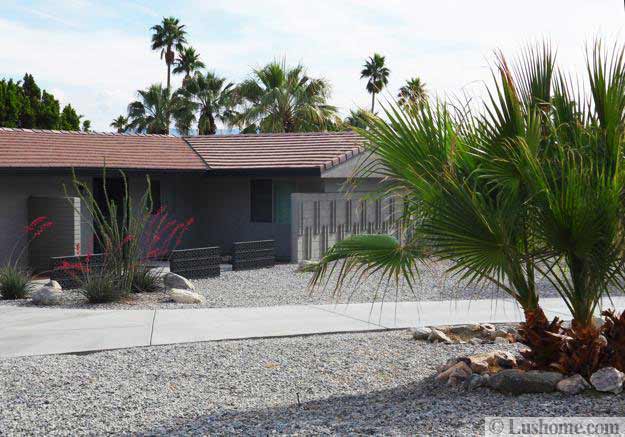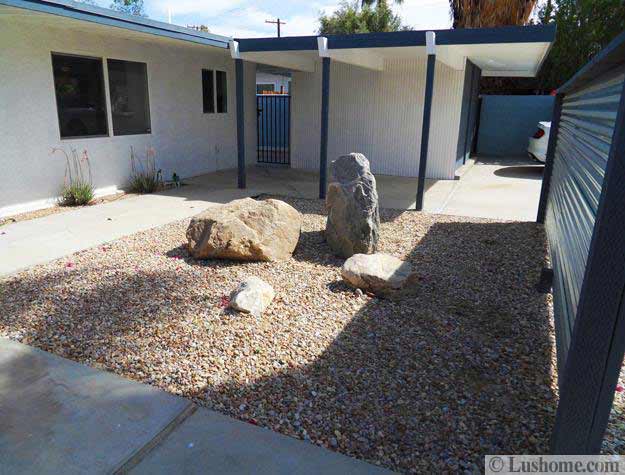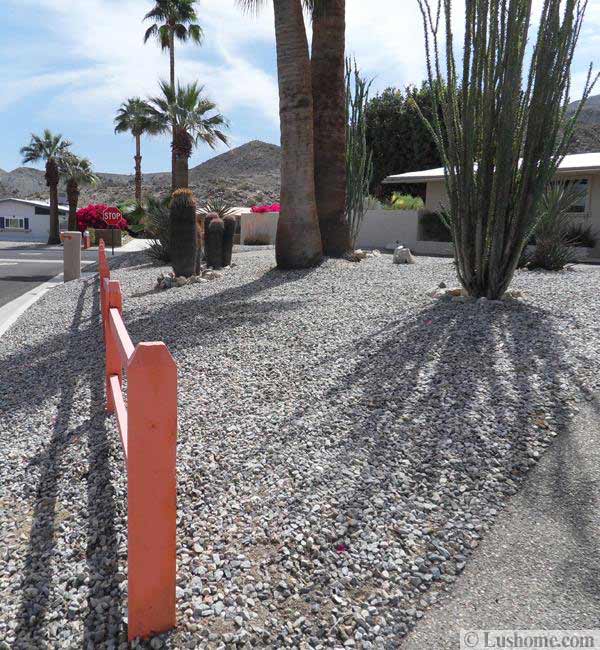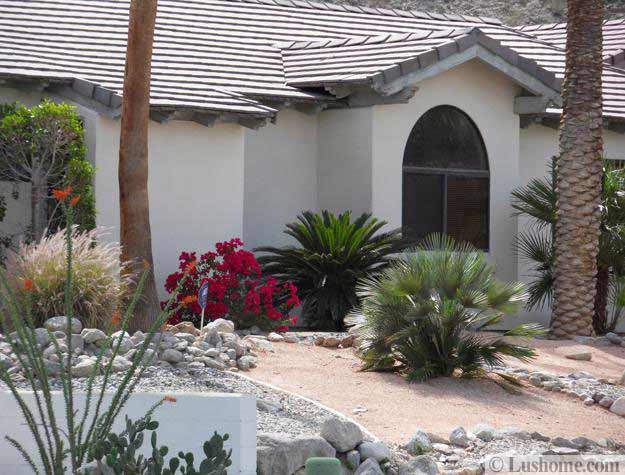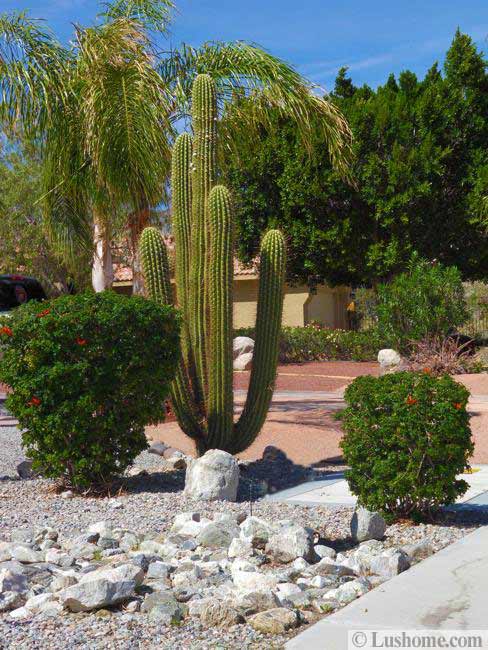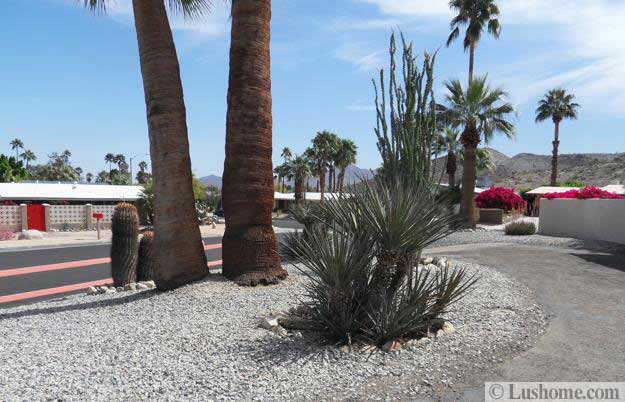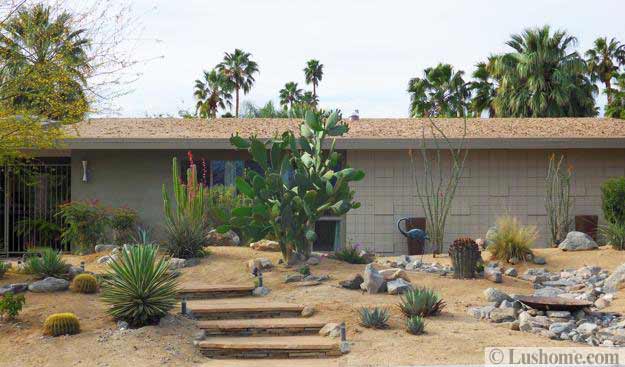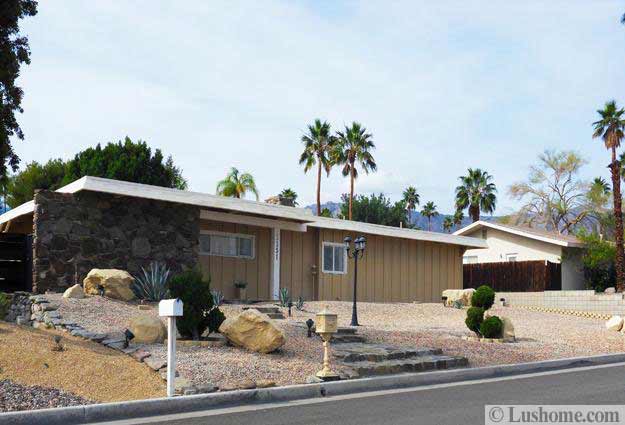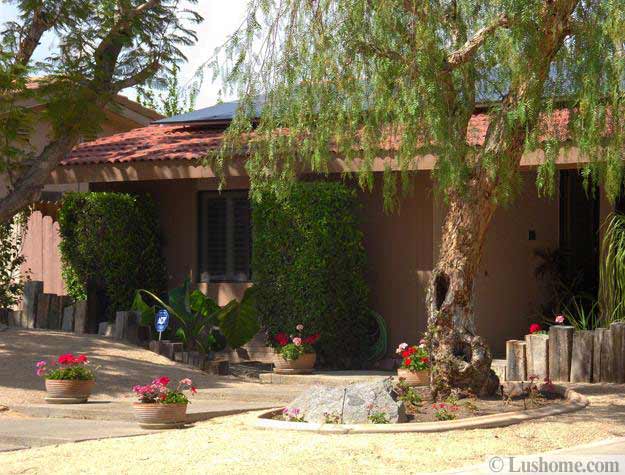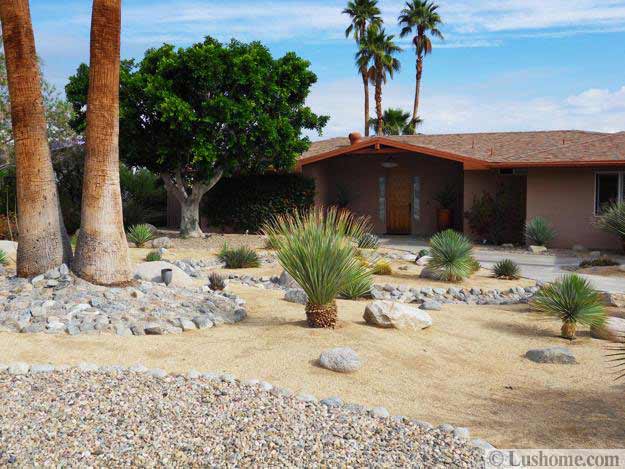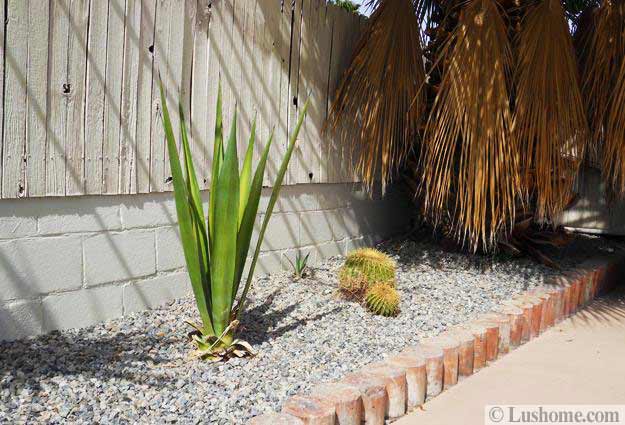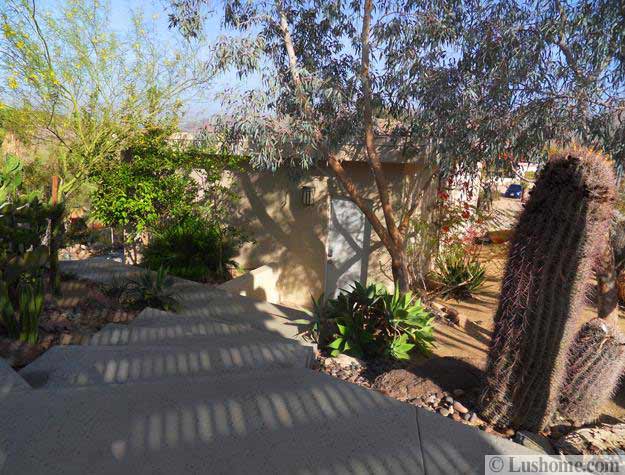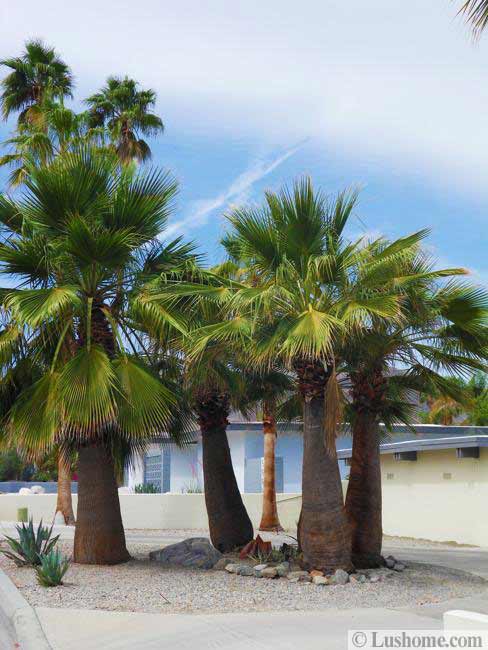 Garden fountain creates a tranquil ambiance. Soothing sounds of moving water relax and a play of sun rays on water drops...