Chlorine Free Natural Swimming Pools, Healthy and Eco Friendly Backyard Ideas

Green Design Ideas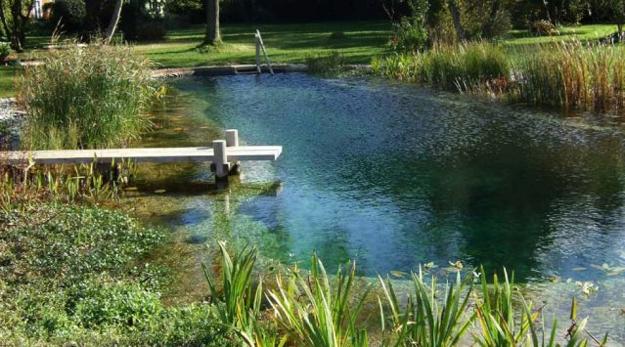 Eco friendly natural swimming pool design
CHRISTMAS TREE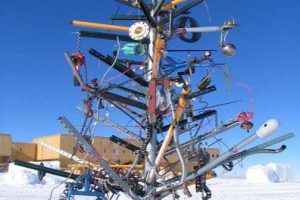 Natural ponds and natural swimming pools are incredible backyard ideas. You can say goodbye to chlorine and hello to natural beauty and fresh water. Surrounded by plants which filtrate and oxygenate natural swimming pools, these water features are not just beautiful, but inspiring and fascinating.
Natural water ponds and swimming pools connect people to nature, create eco-friendly outdoor living spaces, allow experiencing swimming like in clean mountain lakes. Natural swimming pools improve health and bring more fun into outdoor living spaces. Natural ponds replacing chlorinated swimming pools are one of the latest trends in backyard designs and yard landscaping.
Natural pools get popularity for their beautiful look and help in eco-friendly garden designs. The experience of swimming in a natural body of water is unusual, delightful, and surprising. A swim in a natural pond does not leave you with dry skin and red eyes. In addition to providing beautiful yard centerpieces, natural swimming pools have many advantages which make them great additions to modern homes.
Backyard swimming pools and ponds, beautiful yard ideas
Two small gardens creating chic outdoor living spaces with swimming pools
Natural swimming pool advantages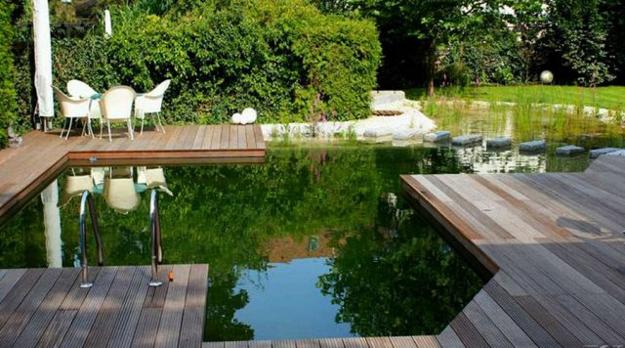 1. Clean water and chemical free water treatment.chemical-free water treatment.
2. Eco-friendly design for creating a natural habitat for wildlife and flora around a natural swimming pool or pond.
3. Reduced maintenance costs and time-saving.
As a beautiful part of the natural environment, natural swimming ponds have separate zones for swimming and water purification. Natural swimming pools designs, sizes and shapes vary, but these water features create harmony with the natural environment and offer up to 75% of the total water surface for swimming.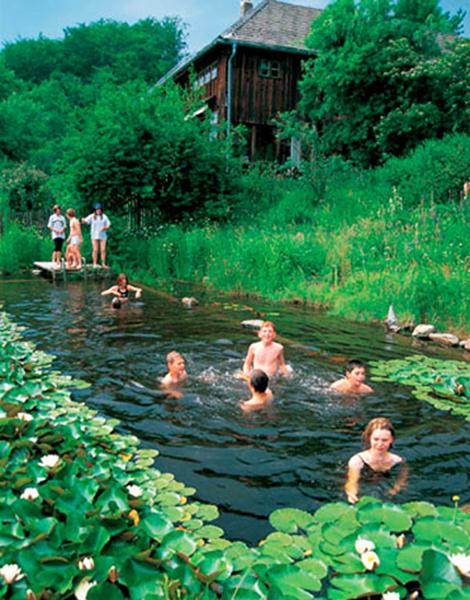 Water is pumped to shallow areas with abundant plant life which are natural filters, keeping water pure and clear. For plants to thrive, pH levels should be maintained between 5.5 and 7. Natural pools require less maintenance than conventional pools.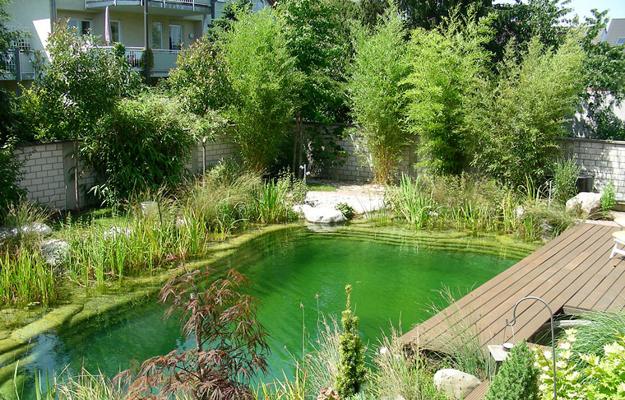 Moving water and the natural predators of mosquito larvae that will inhabit chlorine-free water will make natural swimming pools practically mosquito free. Having a natural swimming pond in your yard can help reduce the population of stinging insects, by attracting dragonflies, birds and other natural predators of mosquitoes.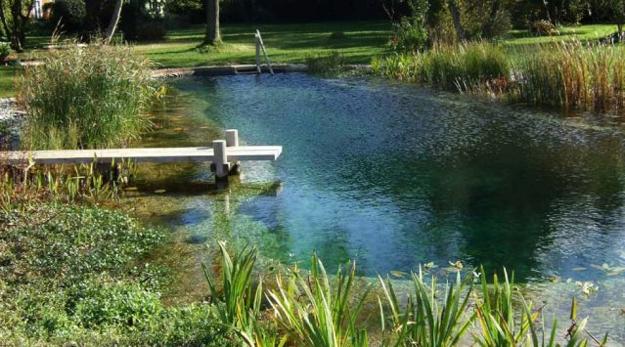 Swimming pools surrounded by wildlife offer fascinating experiences. Plants, insects, amphibians and other aquatic life are part of the ecosystem of natural swimming ponds. Swimmers share the water with all the life that keep natural swimming pools clean and clear.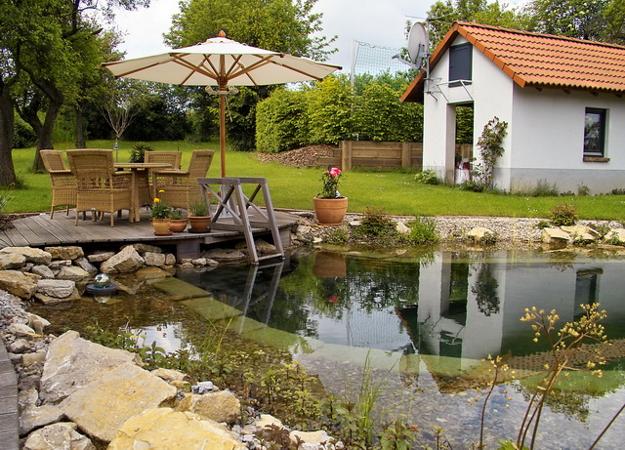 Aquatic life feeds on each other and ensures healthy water and the charming look of a natural swimming pool. Little creatures, common in most lakes and pools, play a significant role in regulating the cycles of cleaning the water.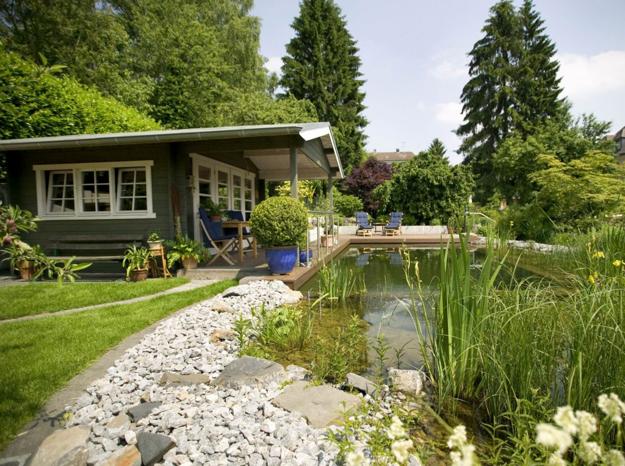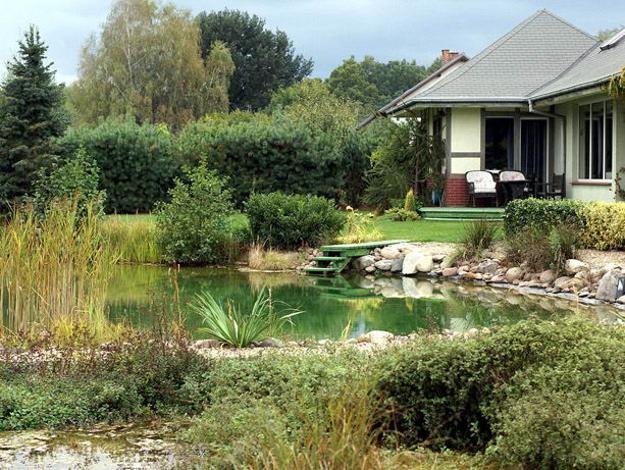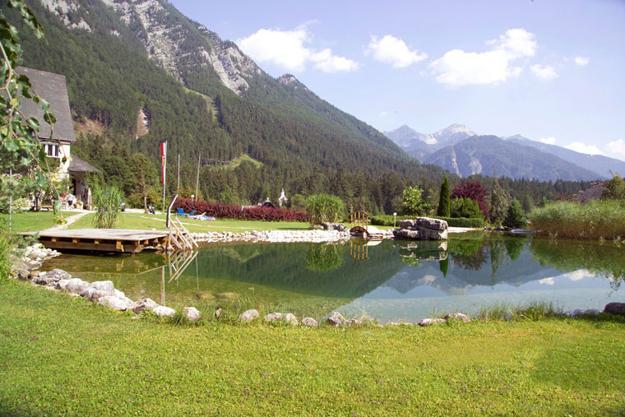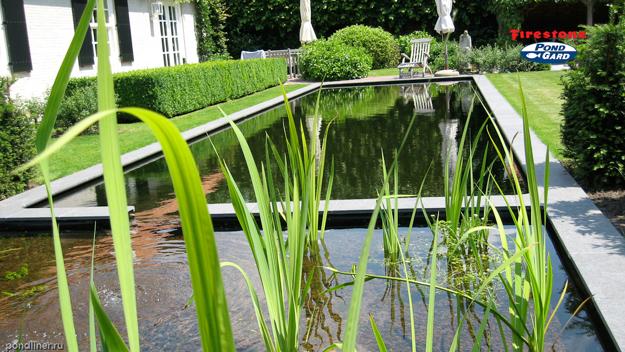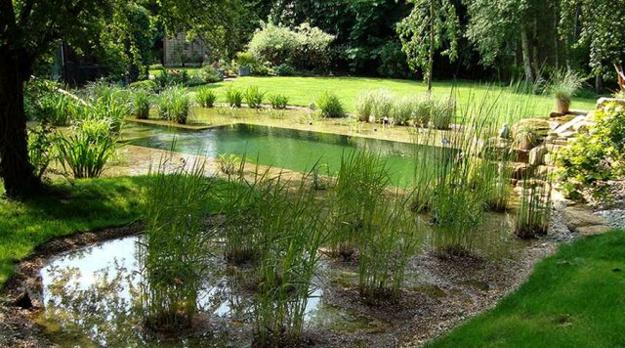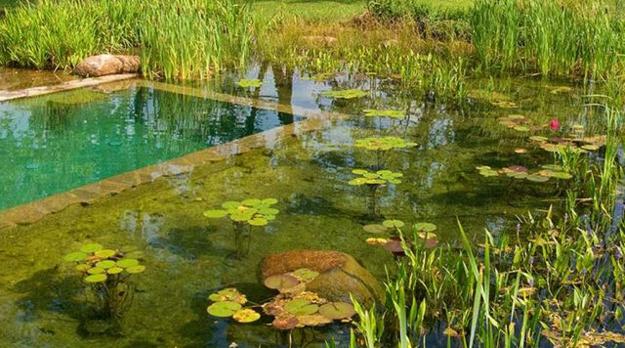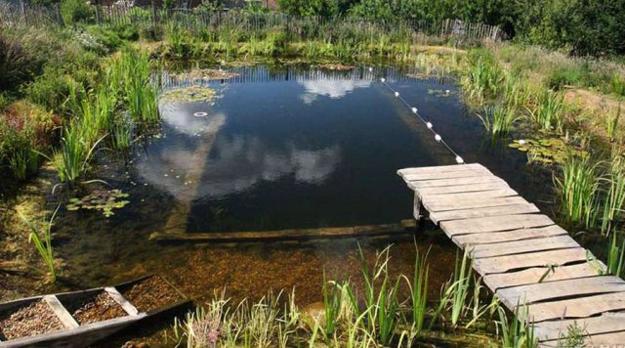 There are hundreds of reasons to recycle metal parts, old cookware, wires, tools for creating unique designs and decorating your office...