50 Rustic Style Easter Ideas, Festive Spring Holiday Tables

Decorating Ideas

Holiday Decor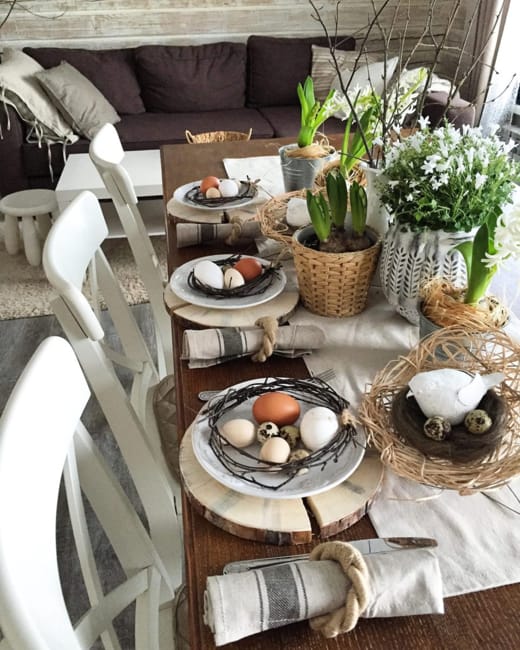 Rustic-style Easter table decorations
Easter ideas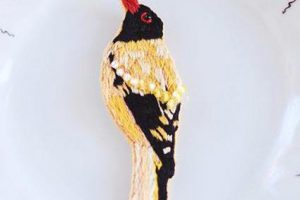 Festive spring holiday decorations on Easter tables celebrate the renewal and the beginning. Rustic accents are a perfect way to connect generations and add an eco-charm to spring holiday tables. Simplified designs and beautiful natural materials set a relaxing atmosphere and offer versatility, suitable for many spring events and universally appealing table decoration ideas.
Rustic style (from French rustique – simple, rough) is one of the trends in decorating for Easter. Neutral colors, natural textures, roughly processed materials, homespun textiles, and wood or metal furniture are beautiful elements of the rustic style. Spring holiday tables in a rustic style can be colorful, tender, and playful, contrasting with brutal or sophisticated tablescapes. Here are inspiring ideas showing how to add elements of the rustic style to spring holiday tables and beautify your Easter ideas.
Easter eggs and table decorations
Rustic style accents on spring holiday tables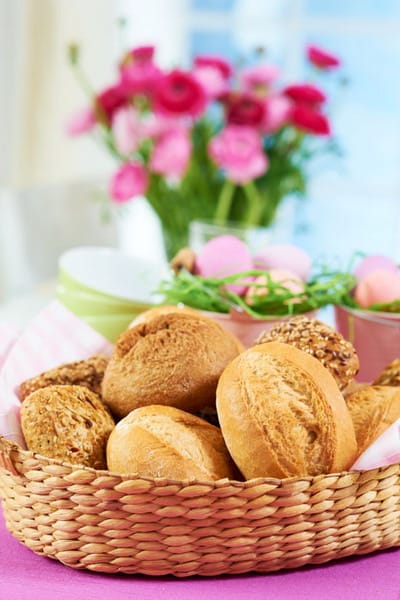 Holiday tables set in the rustic style outdoors are the best way to present eco-friendly, beautiful, and modern ideas. A veranda, garden, and patio by a pond are the perfect places for rustic-style holiday tables.
Easter ideas for holiday table decorating
Flower arrangements for Spring holiday tables
Innovative furniture design blending rustic-style chic with unusual natural materials
Natural materials
Colorful Easter eggs add symbolic meaning to festive table decoration. Natural dyes give Eater eggs natural soft colors. Also, you can add food to table decoration in a rustic style. Fruits, vegetables, edible herbs, and floral arrangements look beautiful on rustic wood tables. Tin buckets, wooden boxes, and wicker baskets create beautiful country-home table decorations with light-colored ceramic dishes, wooden bowls, mugs, and glasses. You can add cardboard containers with straw and eggs and decorate them with paper ornaments in pastel colors.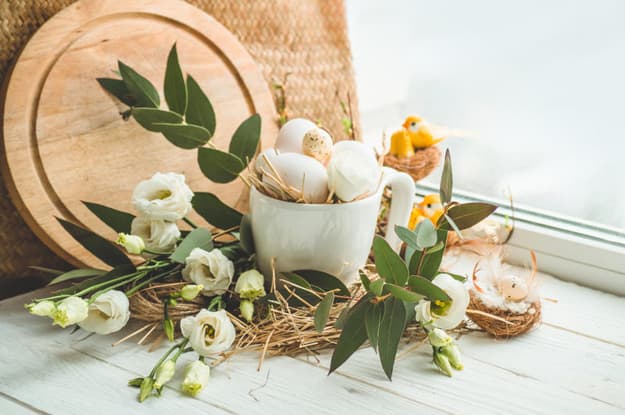 Textures
Solid wood tables are ideal, but burlap tablecloths and napkins help create a rustic style. Log slices and unfinished wooden boards can beautifully add rustic accents to the holiday table decoration. Extreme simplicity and functionality are features of the rustic style.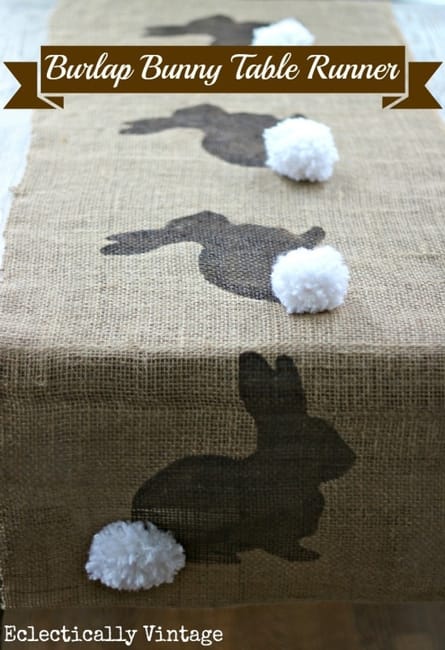 Decorating colors
The color palette of spring holiday tables can be neutral but feature bright accents that set a festive mood. Natural muted hues and nature-inspired bright shades include herbal greens, gray-brown colors, sand, cream, blue tones, reddish-brown shades, dandelion yellow, ocher, and many other your favorite warm shades.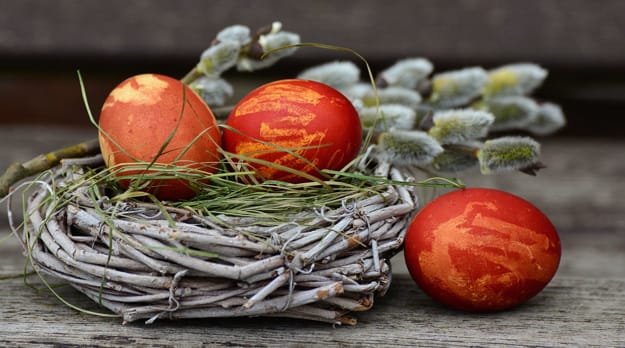 Simplicity
Easter ideas for table decoration can be inexpensive, simplified, and elegant. With or without a tablecloth, wooden tables provide gorgeous background for spring holiday decor. Unbleached cotton, linen fabrics, or burlap are perfect for napkins and table runners. Handmade lace and felt Easter decorations are beautiful  Easter ideas coupled with geometric patterns.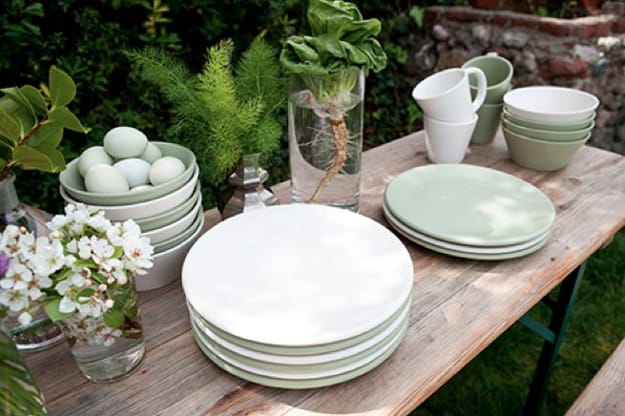 Cute details
Easter table decoration lacks delicate accents, but crafts and handmade ornaments are great for bringing the seasonal festive vibe. Spring flower arrangements in glass vases, tin buckets, wicker baskets, painted glass bottles, and candle jars make beautiful table centerpieces.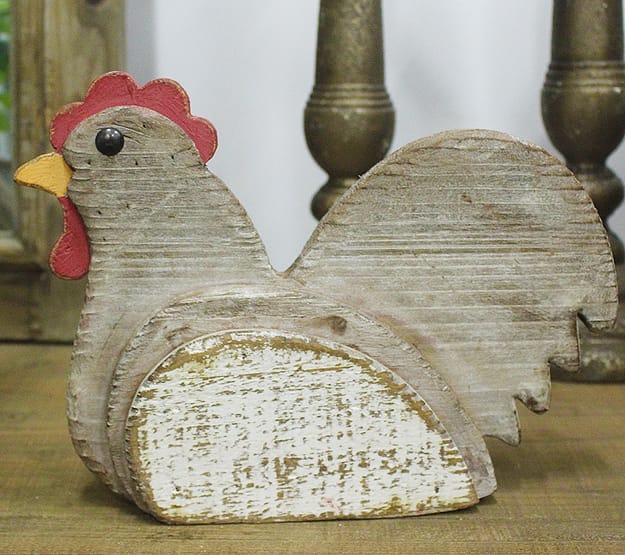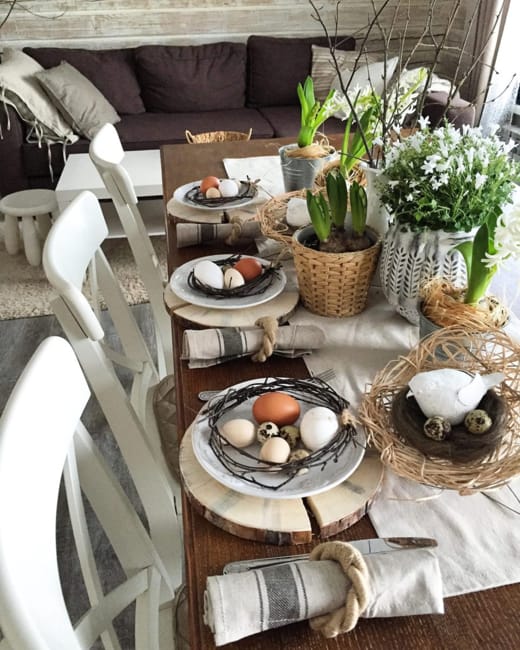 You can add a nest created of branches, felt, or fabric leftovers and fill it with colorful Easter eggs. Wicker nests and wooden figurines are fantastic compliments to Easter table decoration. Rustic ceramic animal or bird figurines make beautiful spring holiday decorations.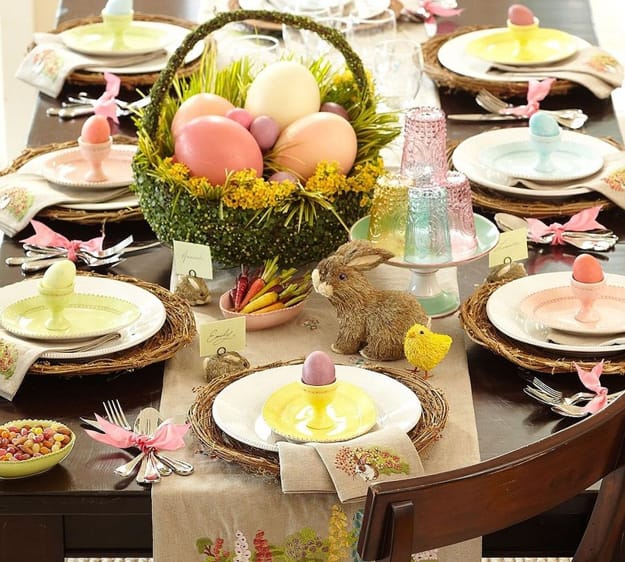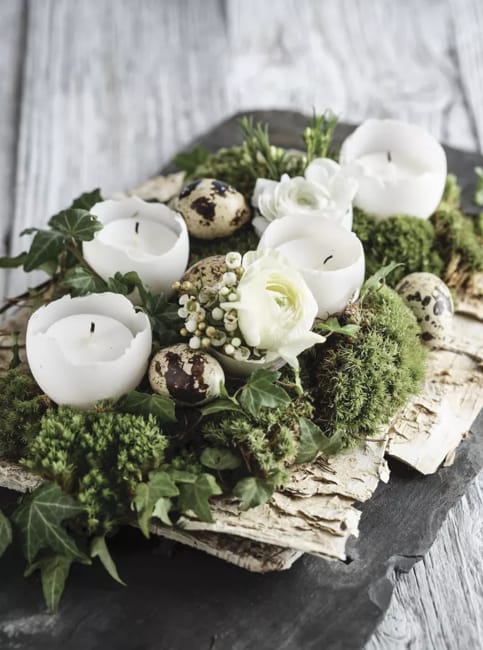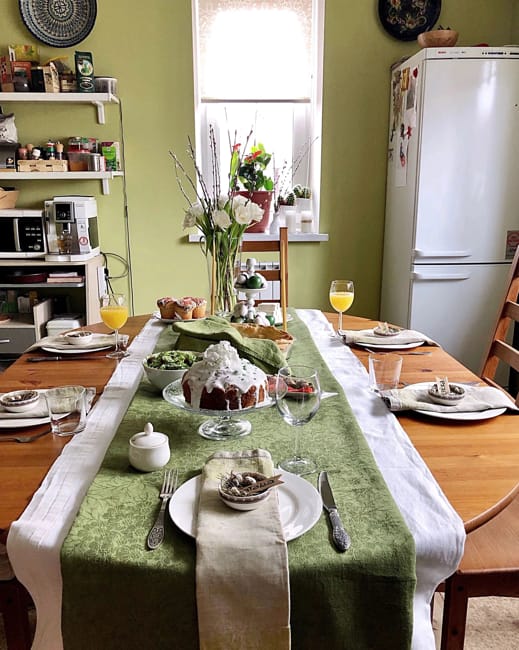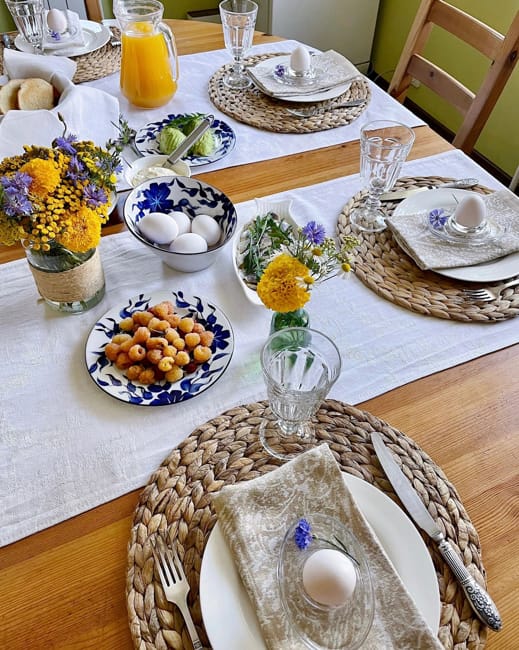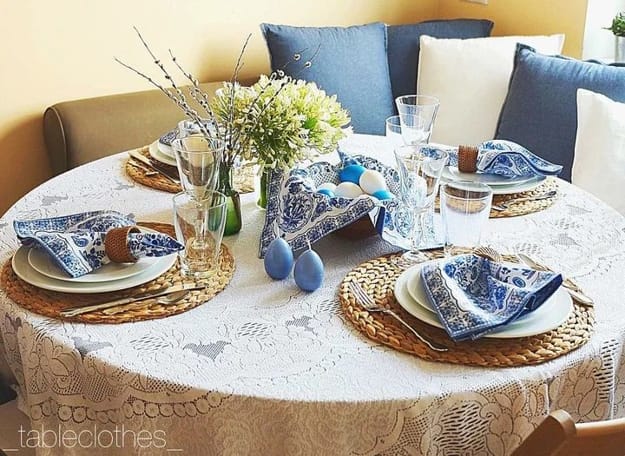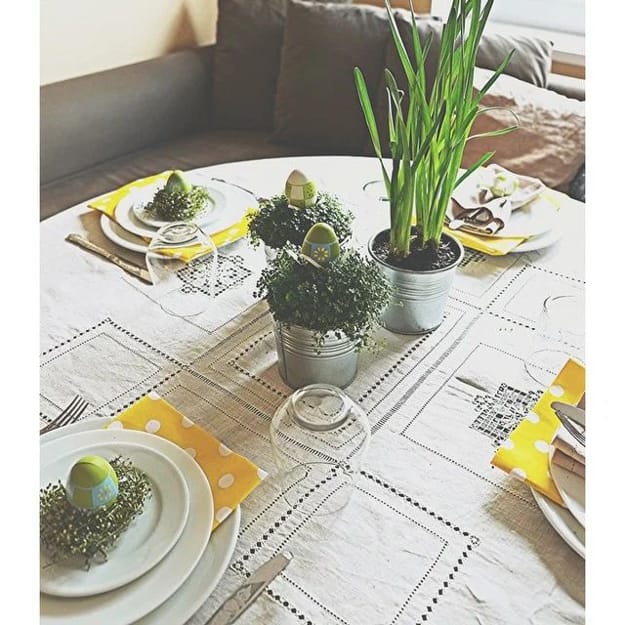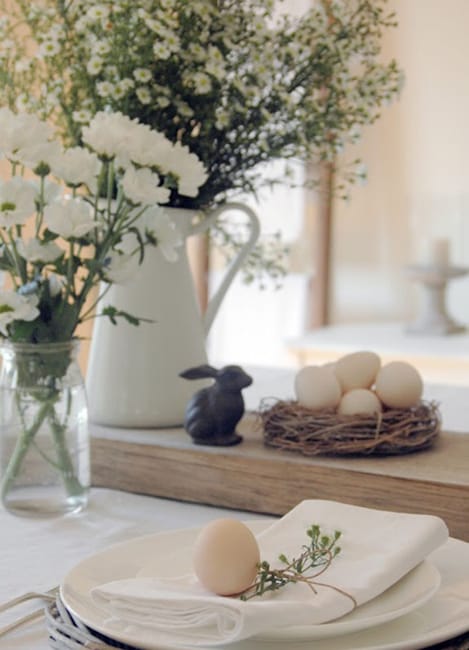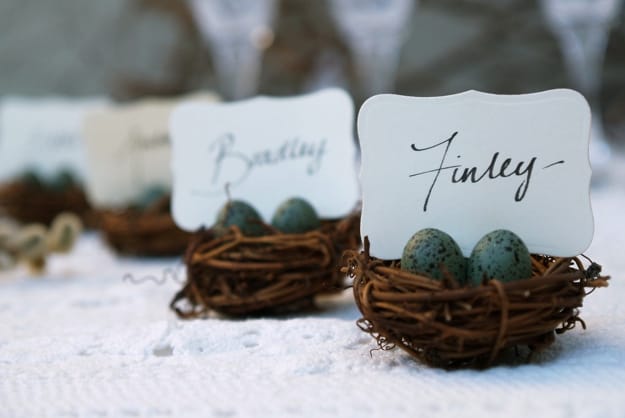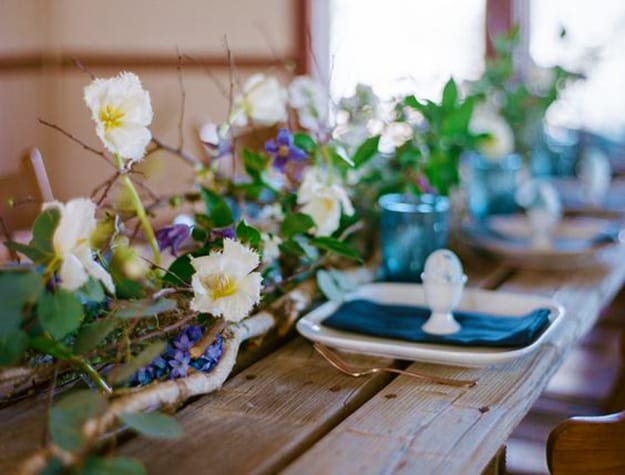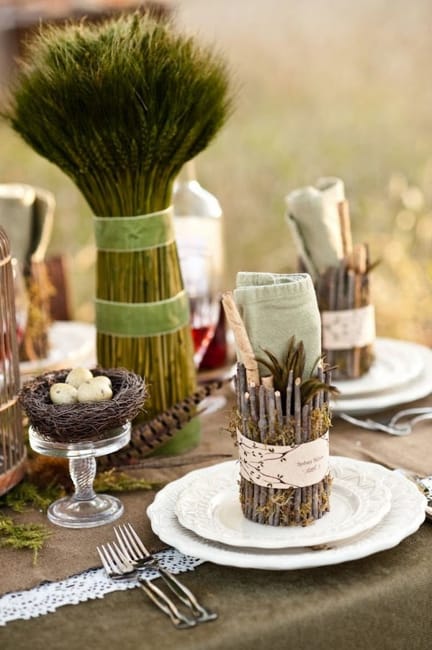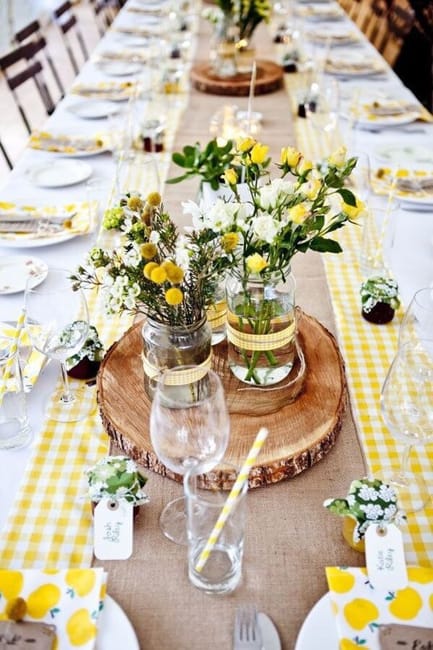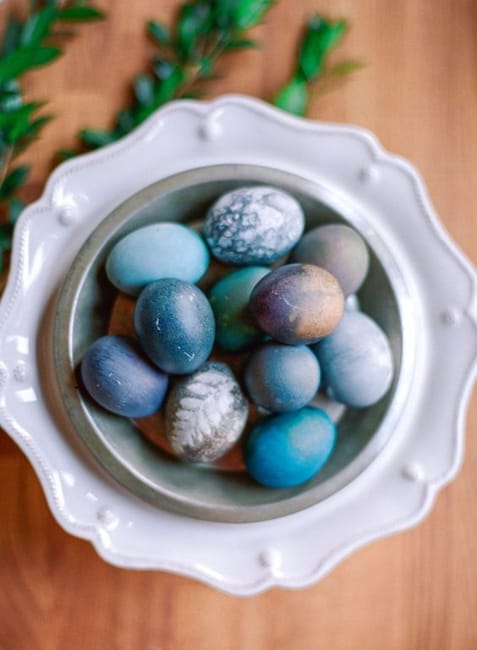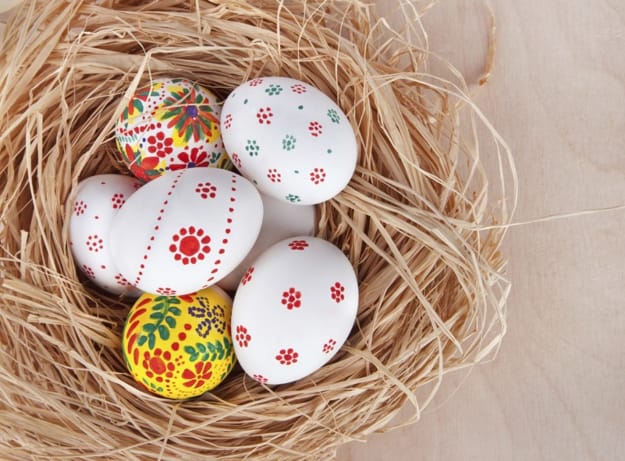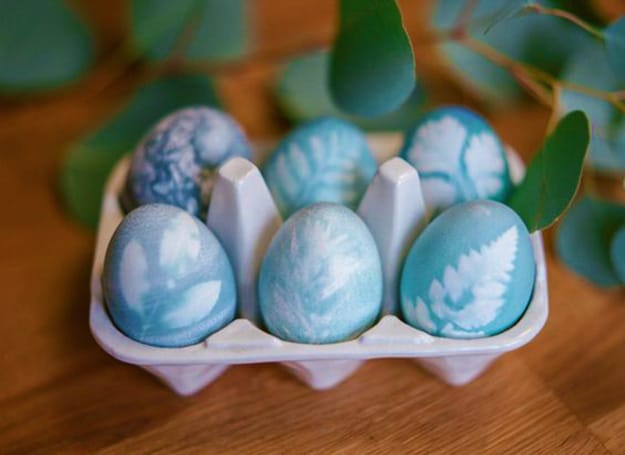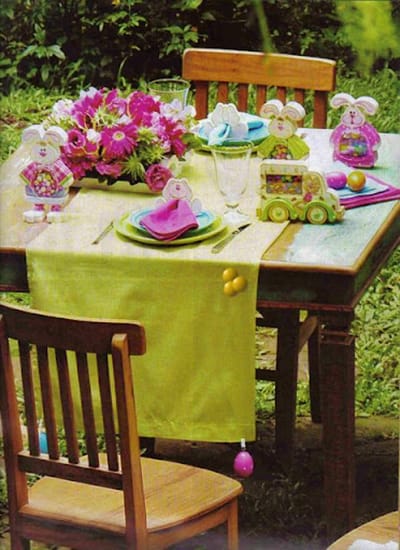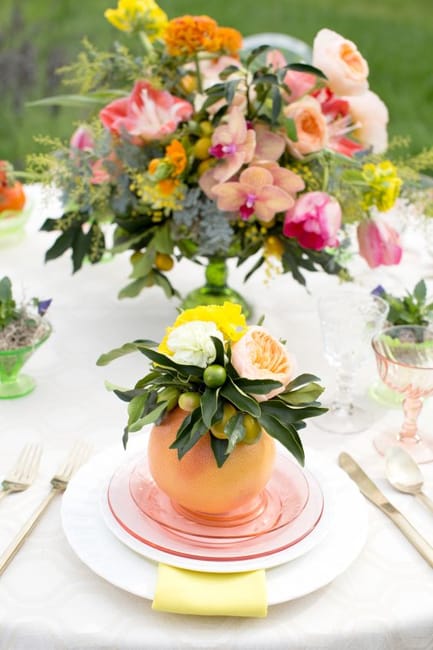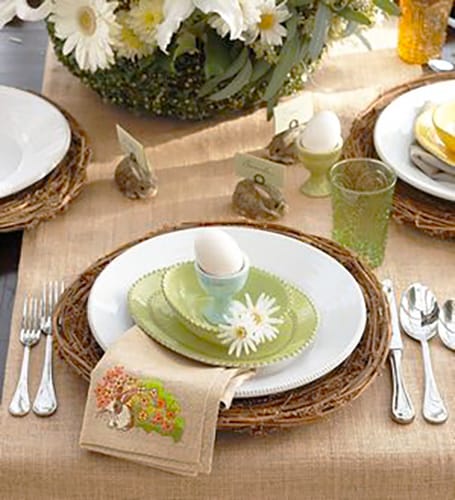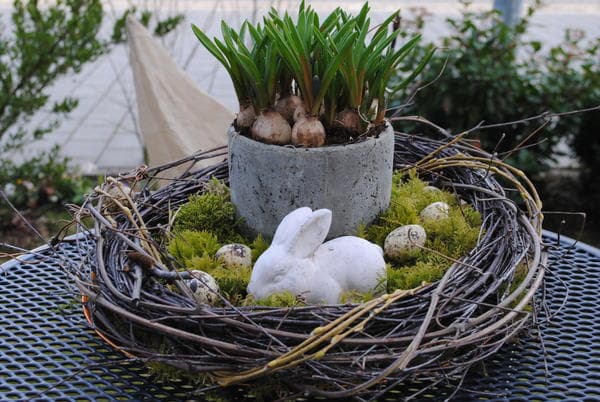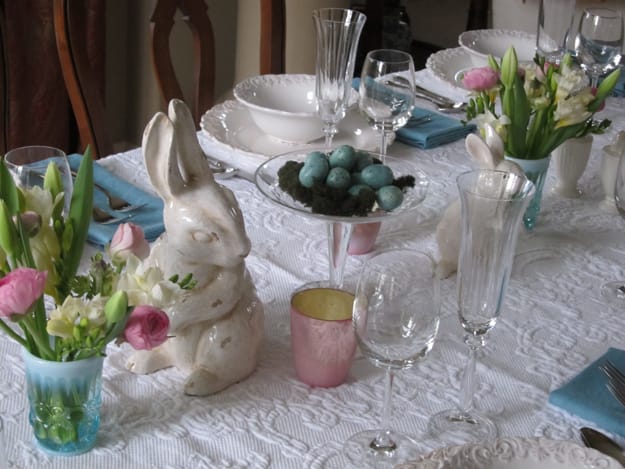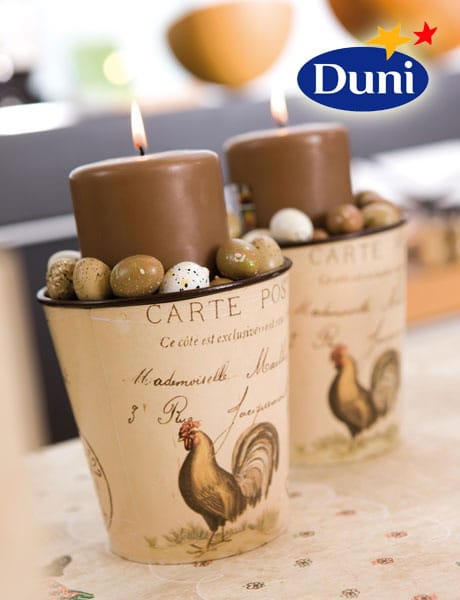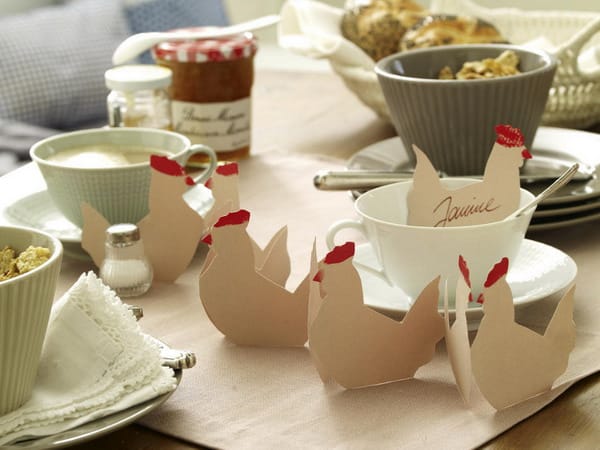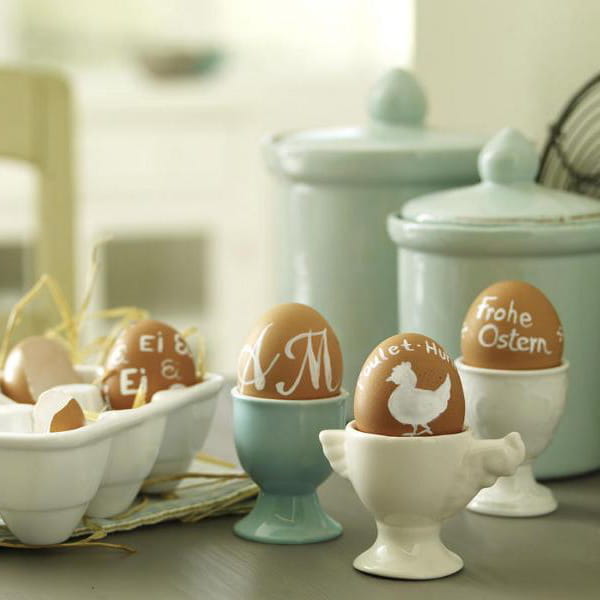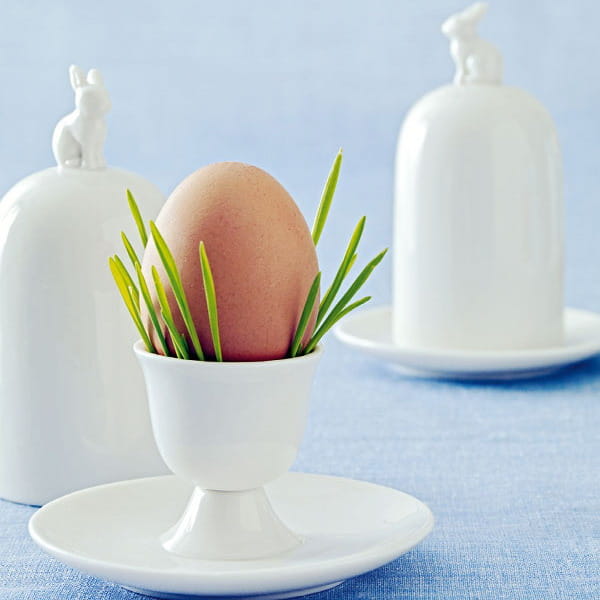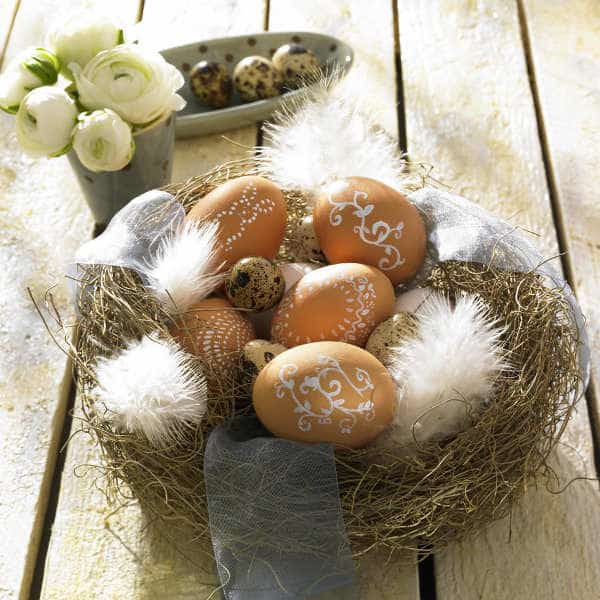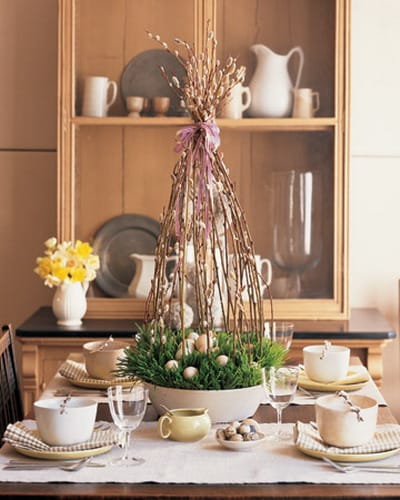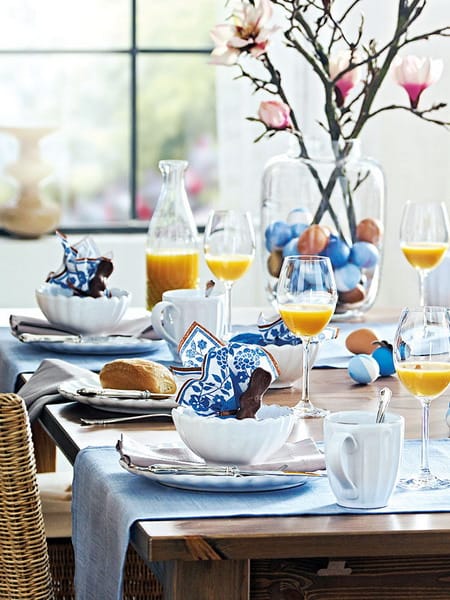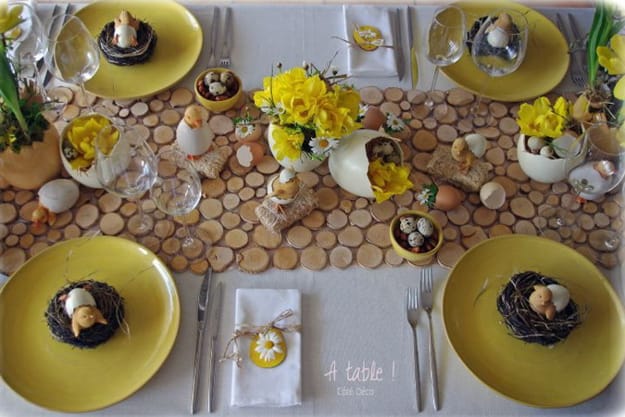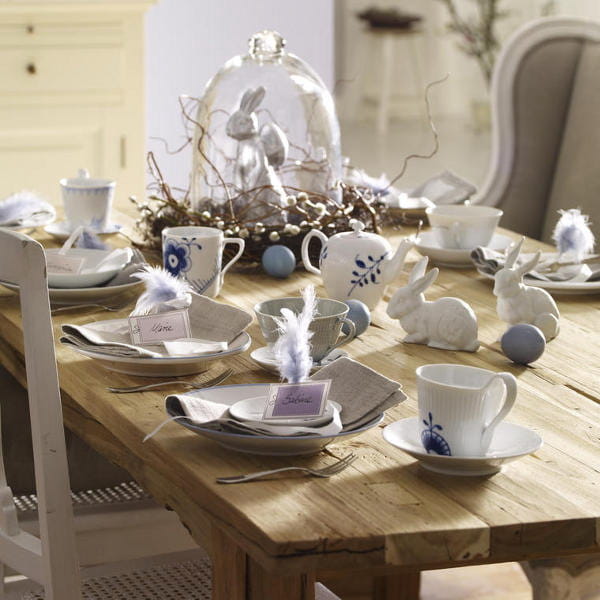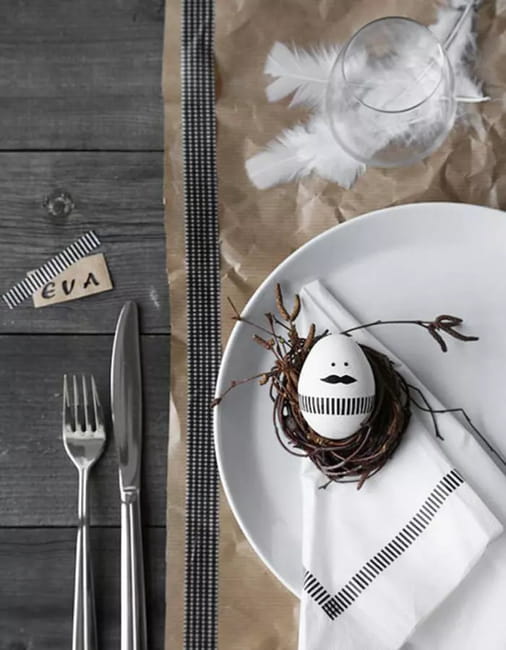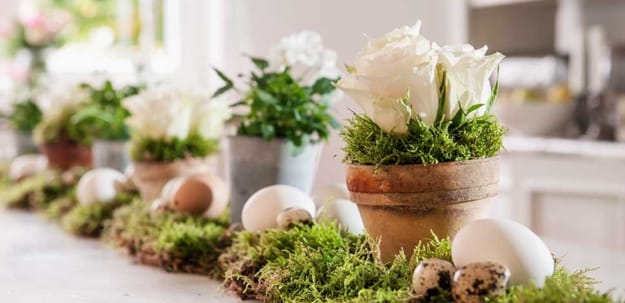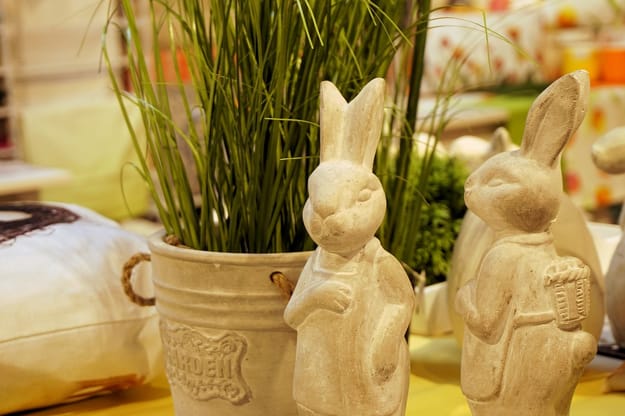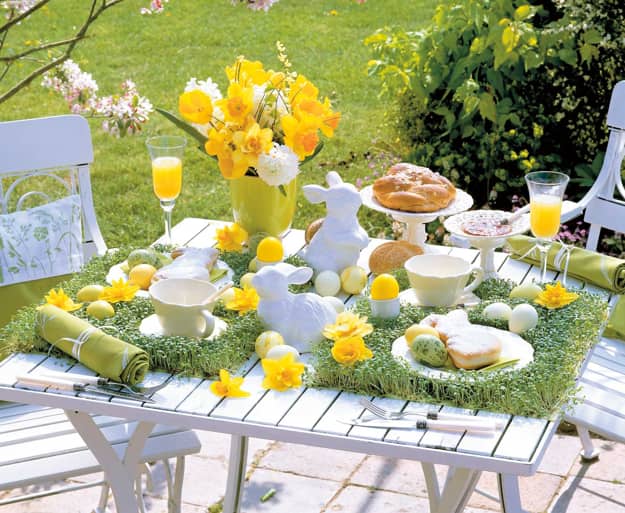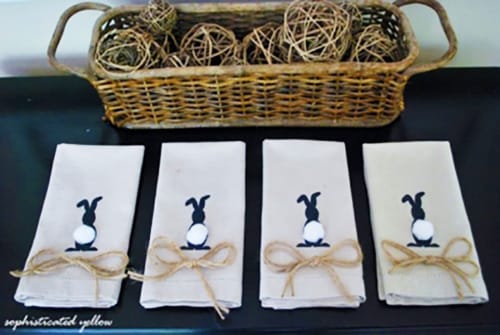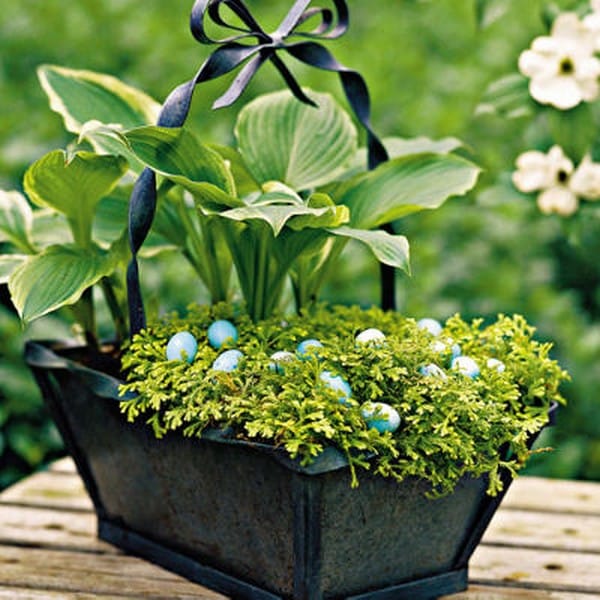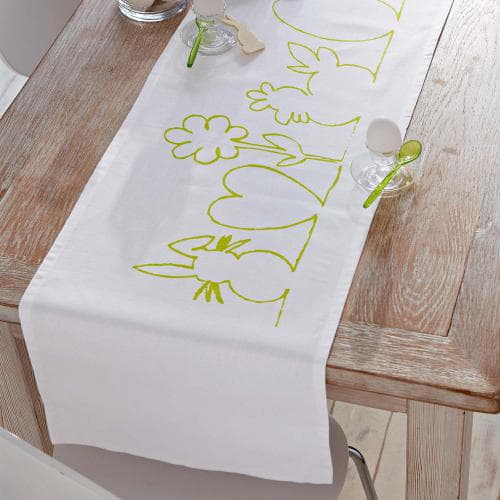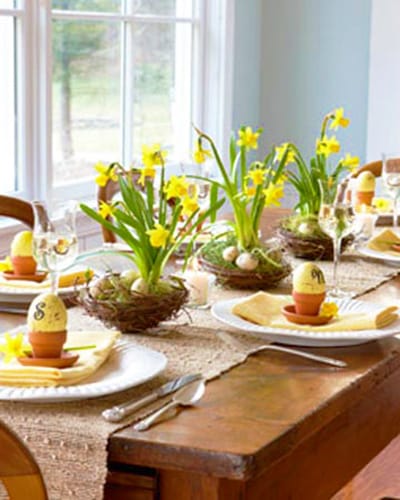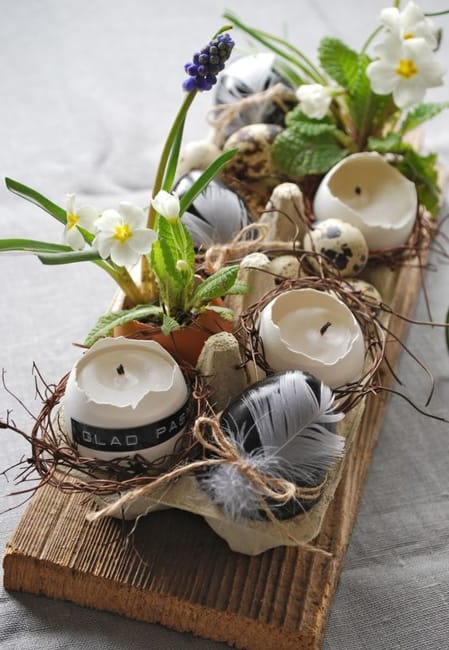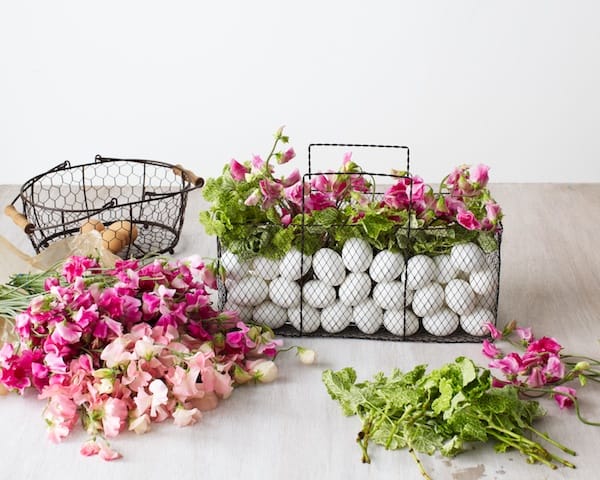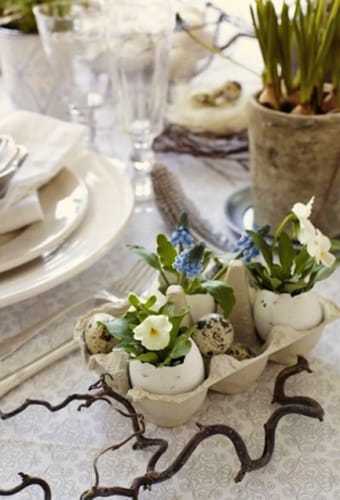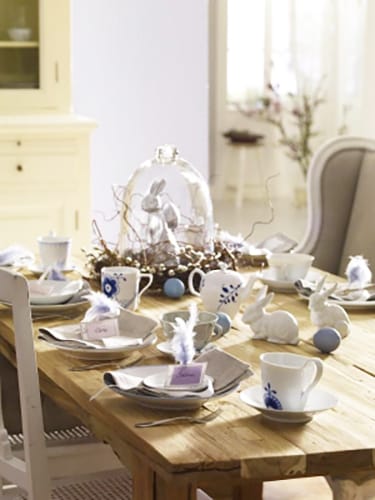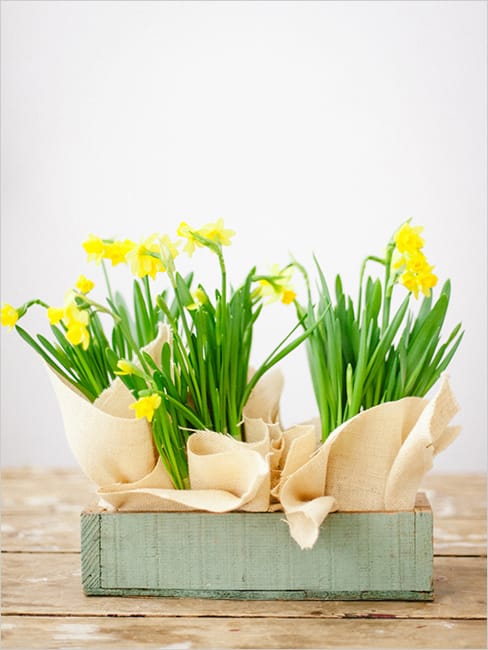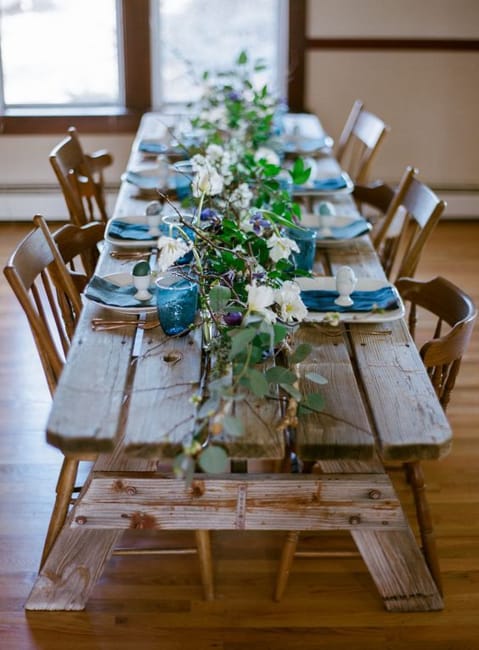 Pink is one of the most ubiquitous and versatile Christmas colors that are perfect for elegant table decoration. The tender, pale...
and enjoy free articles sent to your inbox