15 Beautiful Easter Food Decoration Ideas, Edible Decorations for Holiday Tables

Decorating Ideas

Food Design

Holiday Decor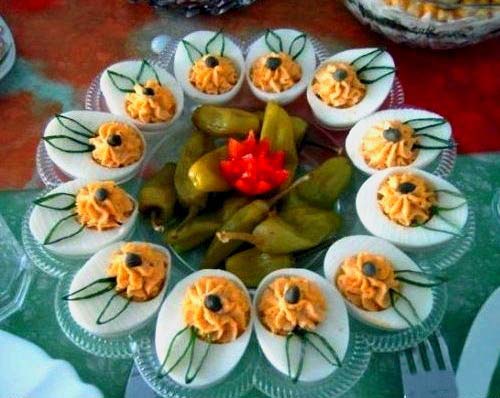 Easter ideas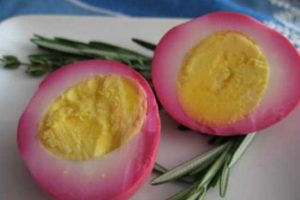 Beautiful Easter decoration ideas add fun and joy to festive activities and make wonderful spring holiday exciting and interesting. Edible decorations turn delicious and meaningful Easter food into colorful art masterpieces, adding gorgeous and surprising details to Easter table decor.
Food decoration is an important part of preparing for holiday parties and special events. Food decorations is a way to express your talents and delight your family or guests. It is a great tradition to present food in a nice and attractive way, decorating it with colors and creative designs.
Edible decorations help a great deal in enhancing meal presentations. Pleasant food design and decoration ideas transform simple and boring food into attractive and appetizing, especially for kids. Bright, well-decorated food not only looks more beautiful and appealing, but also tastes better, positively affecting kids mood and bringing more joy.
Edible decorations for Easter
Food decoration ideas for Easter, table centerpiece with Easter eggs
10 amazing food decoration ideas, inspired by Easter theme, are excellent for Easter brunch table for kids and adults. These food decoration ideas from professional stylists and amatuer cooks help create amazing meals of simple ingredients, garnish, and present food in a beautiful way, making Easter celebration even more special and delicious.
Easter food decoration ideas can be used for designing your own recipes with eggs, carrots, ham and herbs. Easter food decorating inspirations can be easy applied for garnishing your favorite meals, offering symbolic and colorful Easter ideas for spring holiday tables.
Nest-like table centerpiece, edible decorations for Easter
Egg-shaped, carrot-like food and edible decorations that look like nests with bird eggs or Easter Bunnies are unique and interesting ways of presenting Easter food that you with your family and friends will love to eat.
Food design and edible decorations, 20 sweet Easter ideas for table decoration
15 Easter ideas for simple table centerpieces and gifts, handmade nests with Easter eggs
Putting an accent on food decoration and meal presentation add more style and elegance to spring holiday tables. Use these food decoration inspirations and prepare tasty Easter food nice for eyes.
Easter Bunny sandwich, edible decorations for Easter table
Serving surprising and pleasant food at your Easter brunch, garnishing dishes for little kids or adults that are healthy and attractive are excellent Easter ideas that create festive spring holiday tables and add more fun and joy to Easter celebration.
Easter egg decorations and centerpieces, 15 creative Easter ideas
Shamrock Easter table centerpieces
Food design and decoration ideas for Easter table

Pink is one of the most ubiquitous and versatile Christmas colors that are perfect for elegant table decoration. The tender, pale...
and enjoy free articles sent to your inbox