Best Surfacing, Fun Ideas for Kids Playground Design

Decorating Ideas

Outdoor Living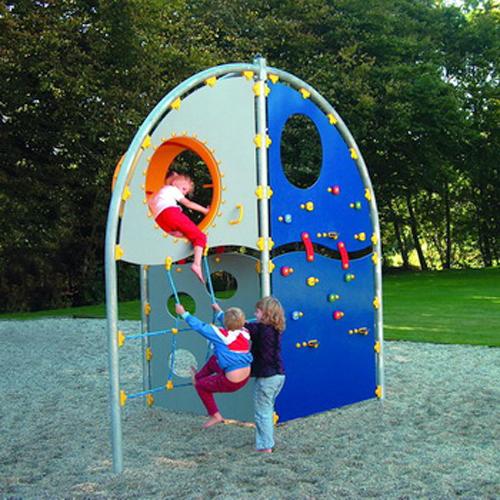 Artificial turf for kids playgrounds
kids playroom ideas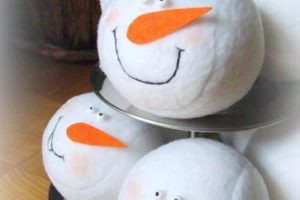 Kids playground need soft and safe surfaces. Do you dream to add a fun playground design to your backyard landscaping? Beautiful green lawn for your yard or rubber tiles for a playground area are great choices. Lushome shares a few tips for selecting the best surfaces for kids playground and inspirational design for kids.
Kids playground designs with natural or artificial lawns, mulch or rubber tiles surfaces are perfect for young and active kids. These surfaces look gorgeous with any backyard landscaping. Contemporary artificial grass is a low maintenance, cost efficient and long last beauty, which is ideal for busy houses with kids.
Natural green lawns, mulch, tiny pebbles and sand are wonderful choices for kids playground designs also. These surfaces are providing a safe environment for your children to play in, and add a natural feel to kids playground designs.
Fabulous kids treehouse design ideas integrated into backyard landscaping
Pirate Ship play house design adding fun to kids backyard ideas
Surfaces and ideas for kids playground design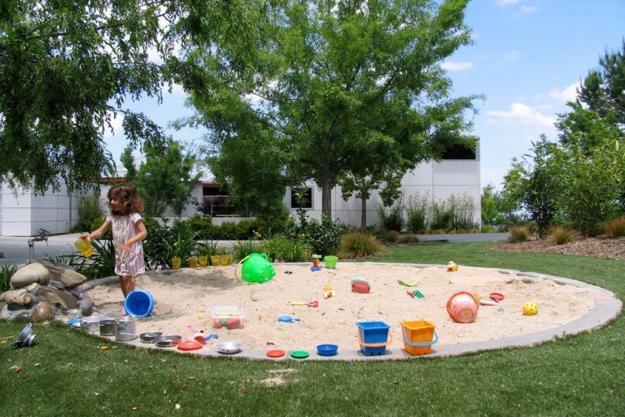 Children accidentally fall from even the safest piece of equipment when playing, and ground surfaces play an important role in good kids playground design. The purpose of the surfacing is to cushion the impact of accidental fall and reduce the severity of injuries, while adding attractive color, texture and patterns to kids playground design.
It is recommended to install the impact absorbing surfaces beneath all equipment with a free height of fall greater than 0.6m. As a general rule, if the existing surface is tarmac or concrete, safer surfacing should be installed beneath all play equipment regardless of the free height of fall.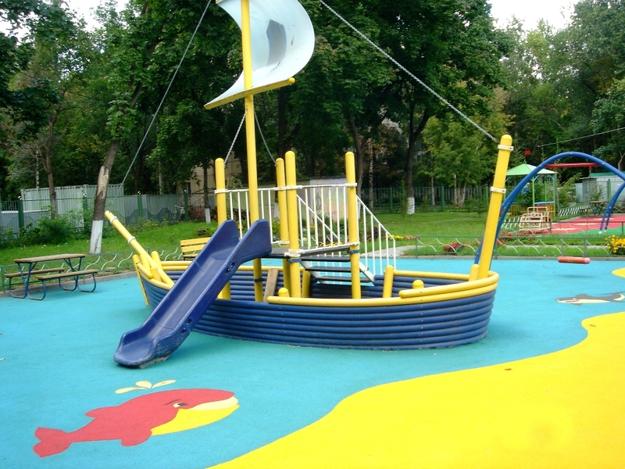 Kids playground surfaces come in a wide range of options, including wet pour, resin tiles, synthetic grass and loose-fill. Natural materials, like small pebbles, sand, mulch and green turf can be used for kids playground design also.
Kids room design, 5 basic interior decorating principles
The best surfacing for your kids playground depends on several factors: type of equipment, its height, cost, durability, aesthetic appearance, installation and maintenance, kids age and their activity level, presence of pets and climatic conditions.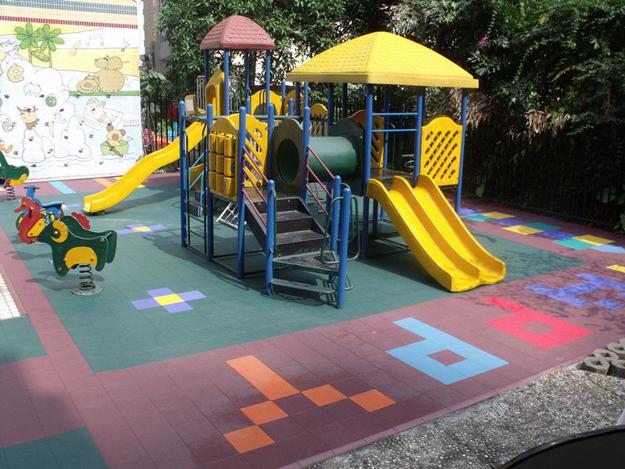 The fake turf is installed after leveling the field properly. Artificial green turf is available in the market at different prices and in different qualities. It is easy to find this surfacing material suitable to any budget. The artificial turf is completely safe. When kids play on it they have the tendency to roll and fall on it. Good quality grass surfaces are comfortable and safe for kids and pets.
25 ideas to recycle furniture for DIY kids play kitchen designs
The fake grass, resin tiles or loose-fill surfaces are durable and have long last look. The good quality contemporary materials for kids playground design are UV treated and do not lose their color, texture and brightness. Cleaning is easy, as it is with other natural ground surfacing materials.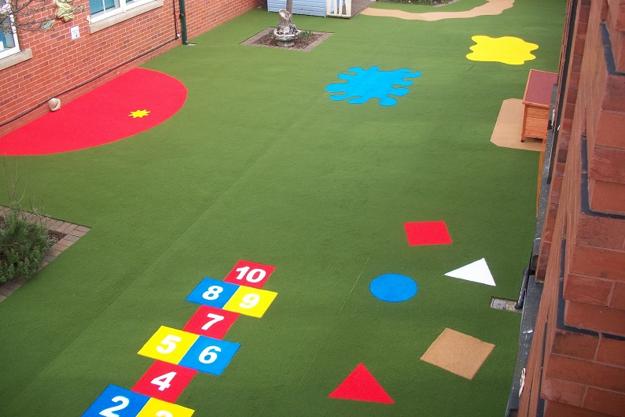 Sand and small pebbles are popular, quick and cheap ideas for kids playground design. Sand and pebbles are ideal for older kids. Toddlers may like to eat sand and pebbles, and pets may like use the area with sand for their purpose.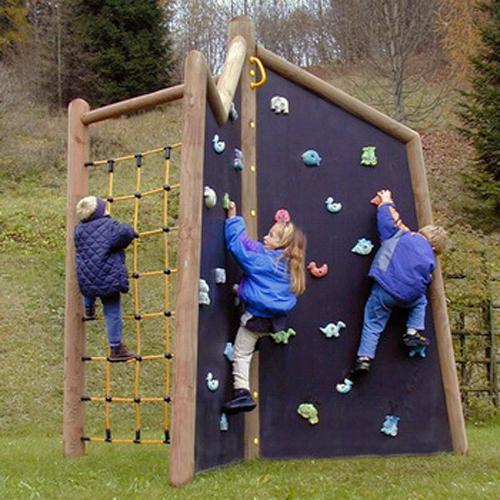 Resin tiles and resin surfacing is ideal for kids, but can be expensive and need some maintenance. This surfacing does not suit kids playing with balls or those who likes to slide on the ground.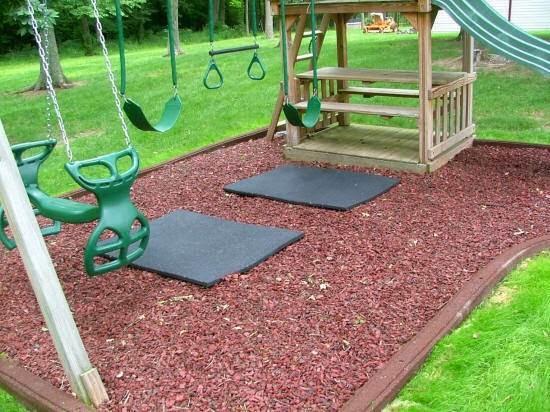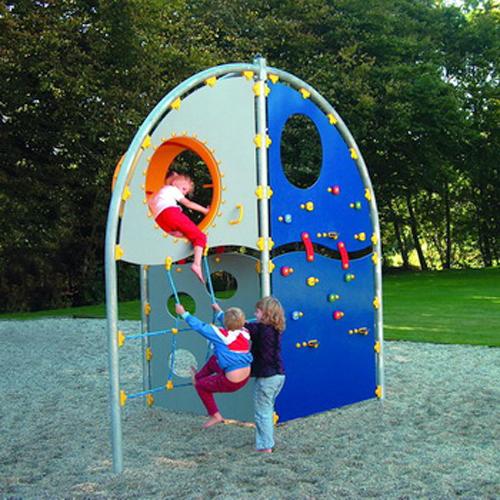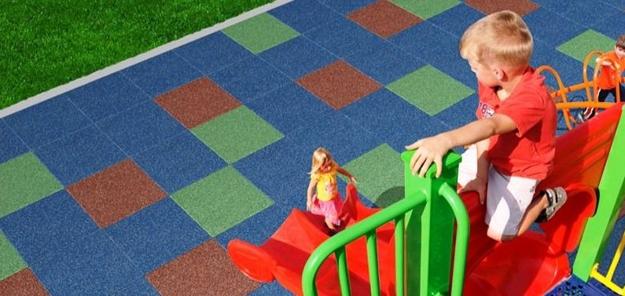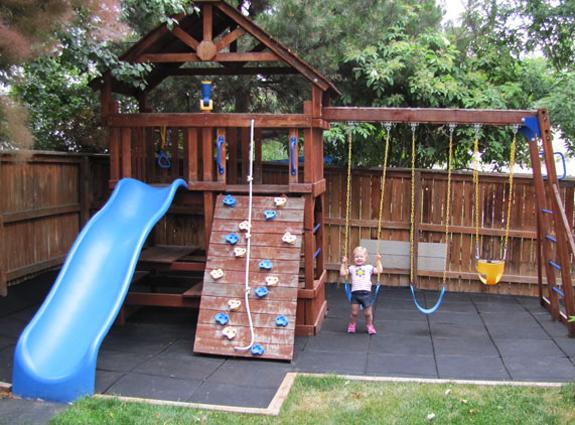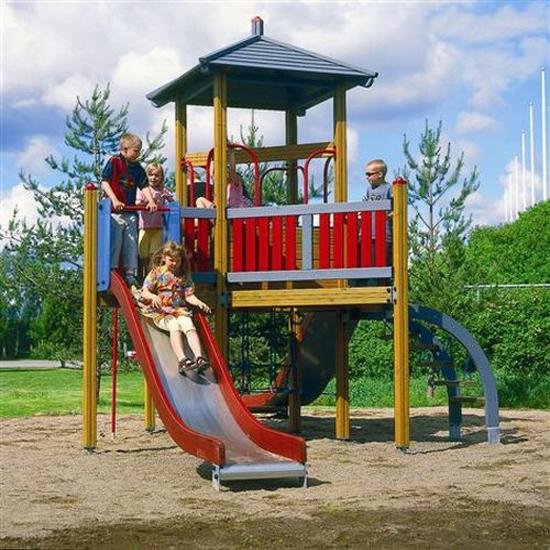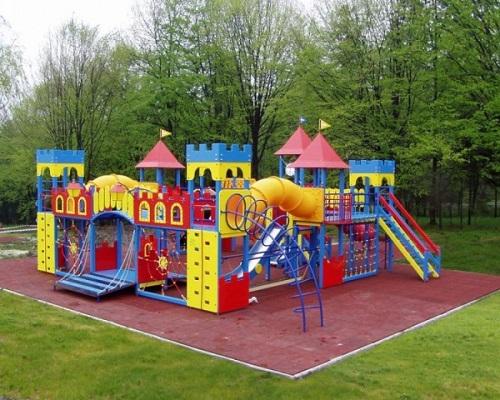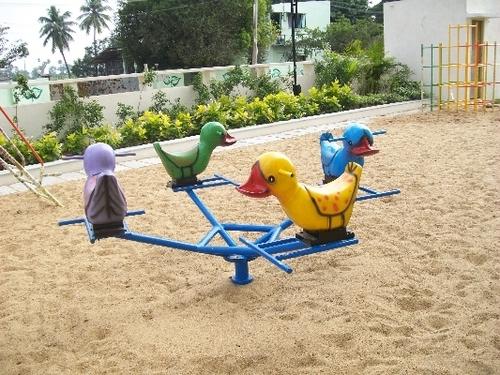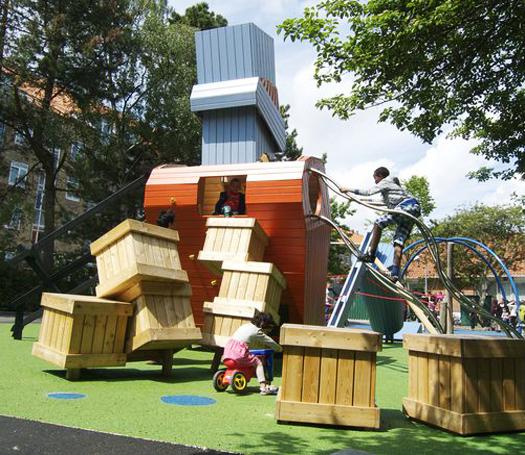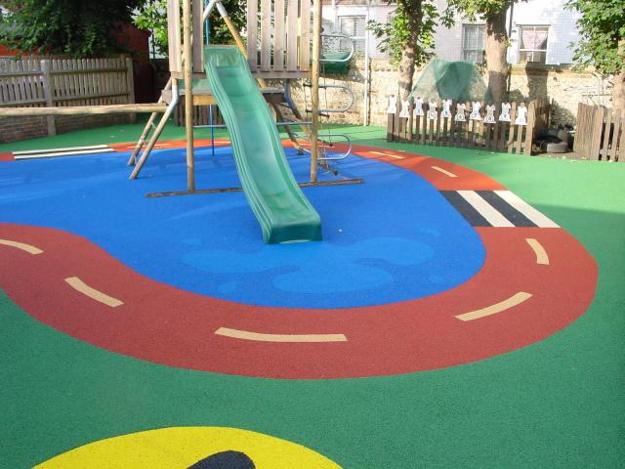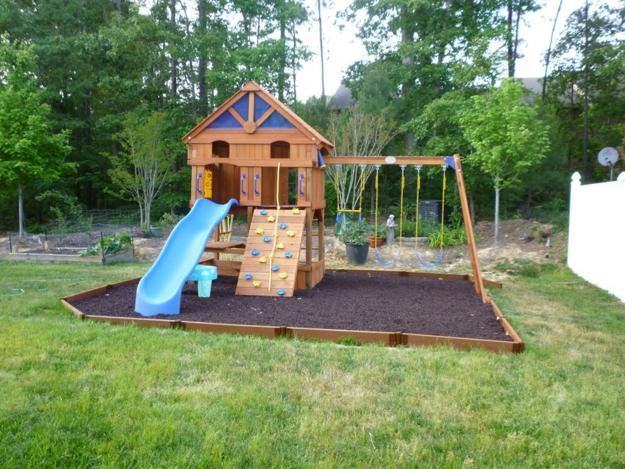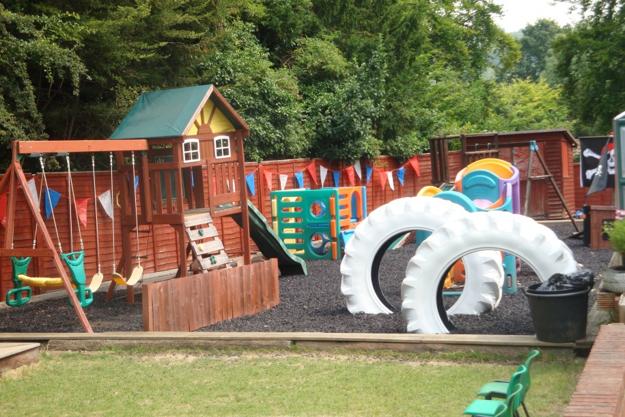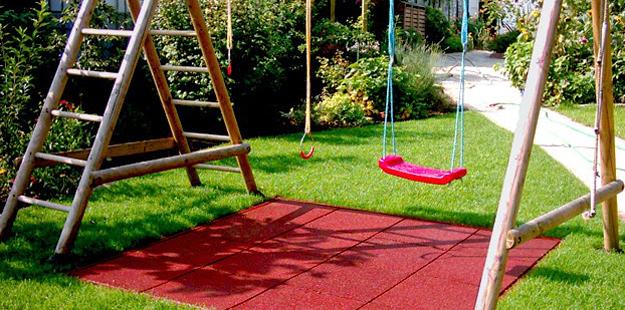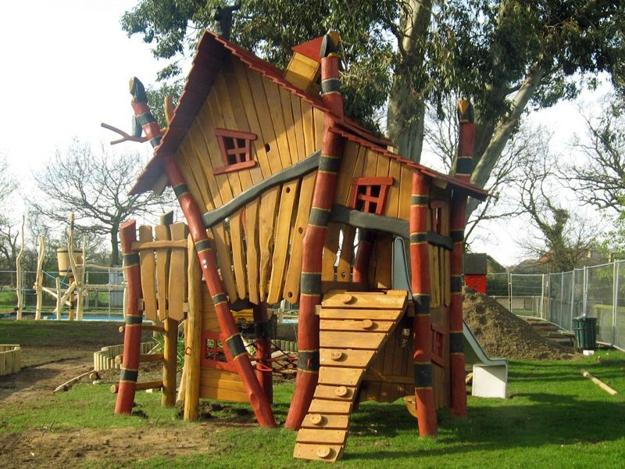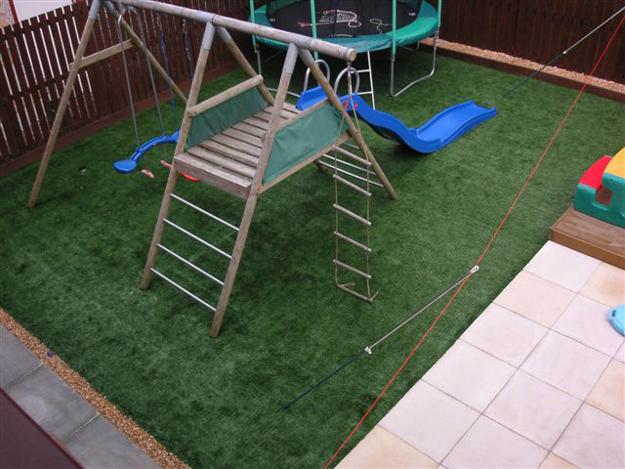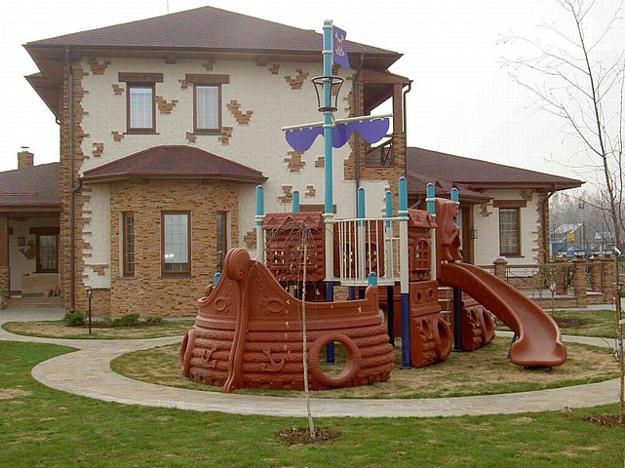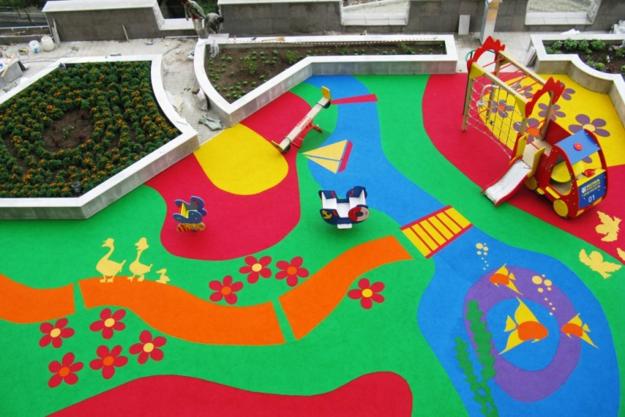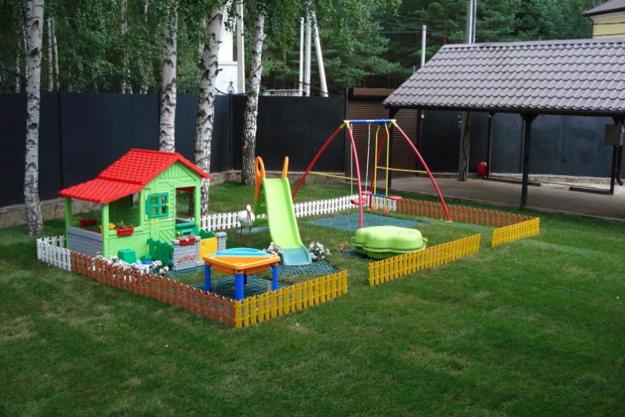 Here are great ideas for kids toys storage and wall decoration with small cars that everyone would love. DIY organizers, like...
and enjoy free articles sent to your inbox