Beautiful Wooden House Exterior and Interior Design Ideas, Modern Architectural Designs

Interior Design Ideas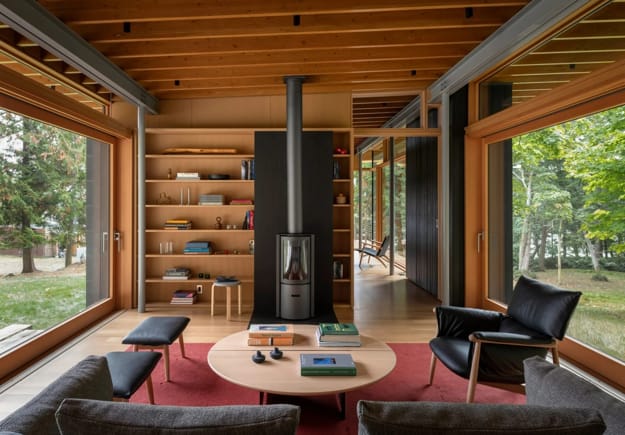 Living room furniture, stove, wood interior design, glass walls
architectural designs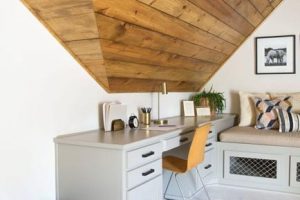 This wooden house's exterior and interiors beautifully merge with the surrounding landscape. Bohlin Cywinski Jackson designs the nature-infused Henry Island Guesthouse in Washington. Large openings, earthy design materials, and wooden features create a beautiful contemporary addition to a private residence on a secluded island in the Pacific Northwest. The site is reached by boat, and a winding path leads from a dock through a wooded area into a sunlit meadow.
The guest house design is a flexible space to accommodate extended stays by family and friends. The rectangular building holds a central living area and two bedrooms. The interiors with Douglas fir and cedar-clad house exterior look warm and welcoming, giving the modern house design a unique character. The guesthouse creates a distinct architectural ensemble with the residence.
Lakeside cabin in Norway, contemporary design
Island cabin in Finland, modern house design
Treetop cabin, inspiring backyard ideas
Wood cabin, interior design with unique character
Eco-friendly house design, a contemporary cabin in Australia
Modern house design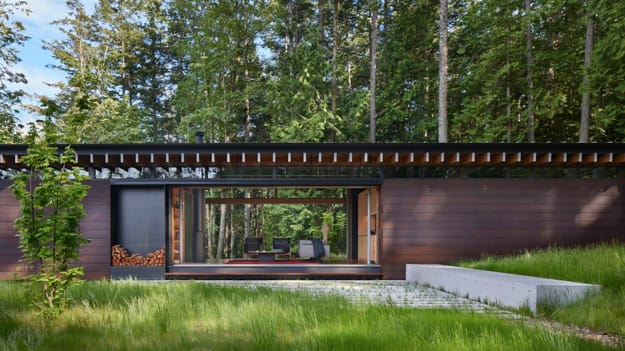 The building is located uphill from the primary house – close enough to feel connected but far enough away to offer privacy. Built into a gentle slope, the guesthouse partly cantilevers over the site. One bedroom looks out toward the bay, while the other faces the forest and feels more intimate. Finishes and interior design create a relaxing atmosphere and a natural relationship to the landscape.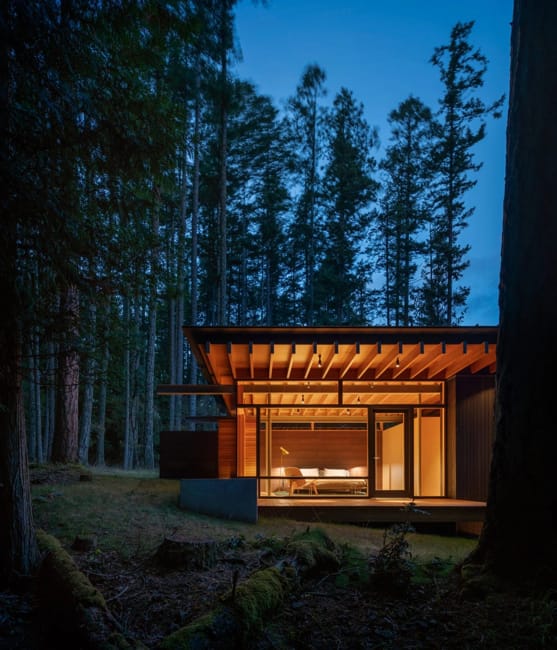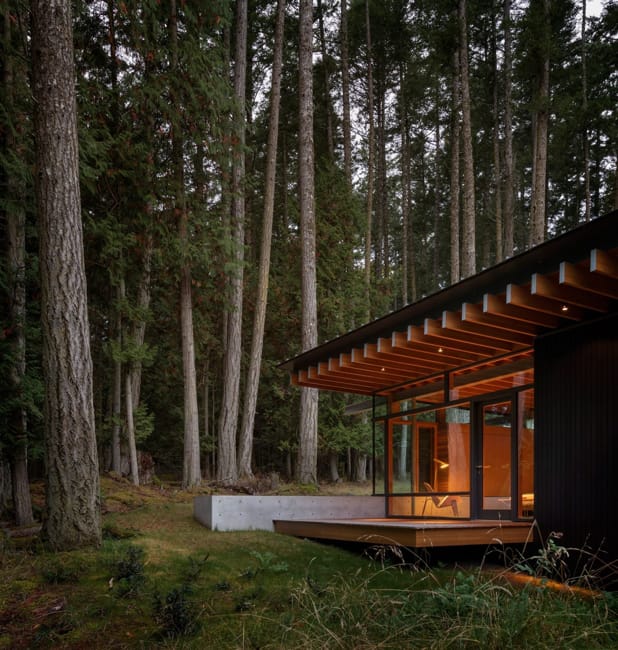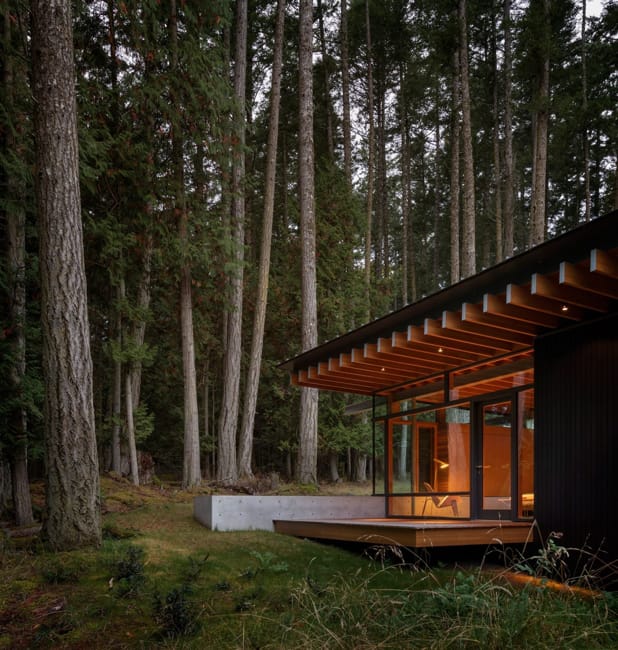 Wood interior design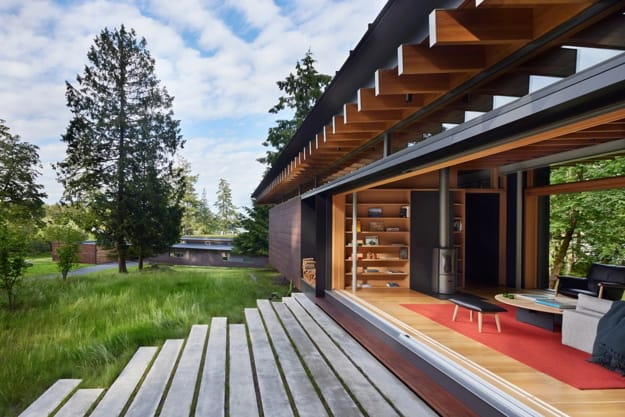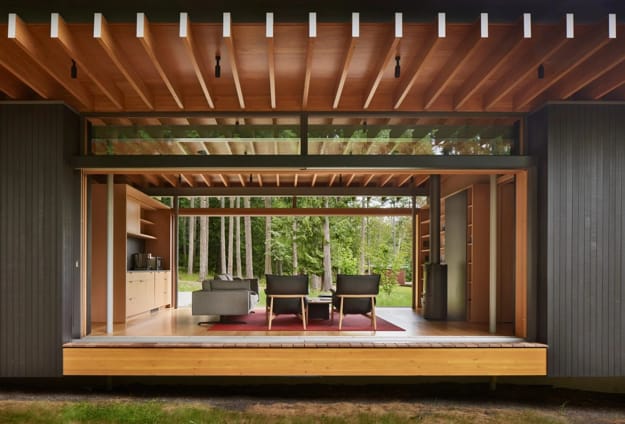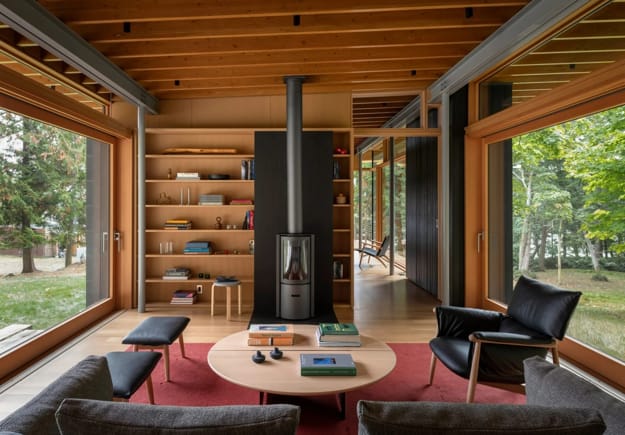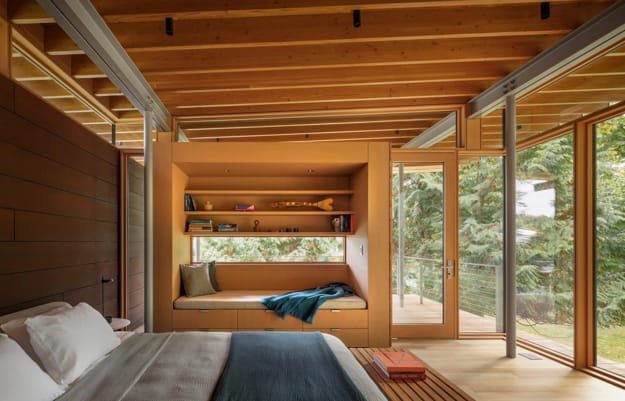 The photography is by Aaron Leitz

A house without a roof is in California. The house design is envisioned by Craig Steely Architecture and provides beautiful outdoor...
and enjoy free articles sent to your inbox