Beautiful Island Cabin in Finland, Modern House Design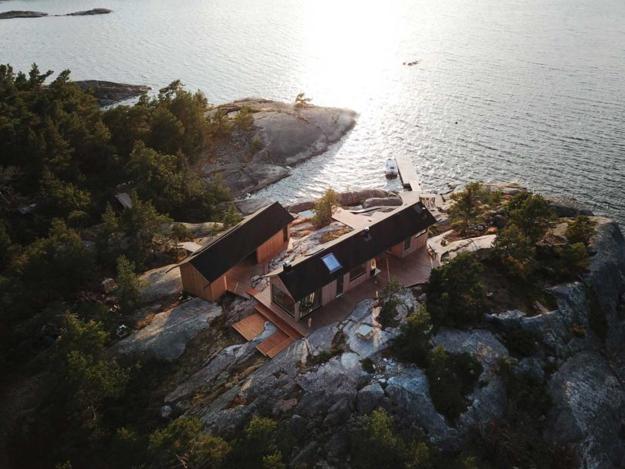 Beautiful island cabin, Finland
Here is a self-sustaining summer cabin on the island completed with wooden decks, an outdoor dining area, a sauna, and a workshop. Project Ö, which means an island in Swedish, pays tribute to traditional Finnish island house designs. The modern home features wooden interiors, wood stoves, and comfortable design. A cabled roof, long eaves, extended gutters, and vertical exterior cladding give the contemporary house a traditional look of Scandinavian designs.
Each living space is compact in size, functional, but comfortable. The two cabins provide 70 square meters but can accommodate up to 10 adults. The home interiors are long and narrow. Large windows offer beautiful views of the National park and turning all spaces into the rooms flooded with natural light.
Wood cabins, small house designs
Winter decorating tips to escape wood cabin fever
Unique cabin exterior and interior design recycling salvaged wood
A picturesque island is a perfect place for a summer home. Equipped with solar power for energy and filtered ocean water for drinking, along with running water, flushable toilets, heating, and cooling, the home offers modern interiors and attractive space-saving designs. The cabins use a sauna stove which heats the floors also. The space-saving, contemporary house design is a fabulous blend of sustainability, comfort, and style.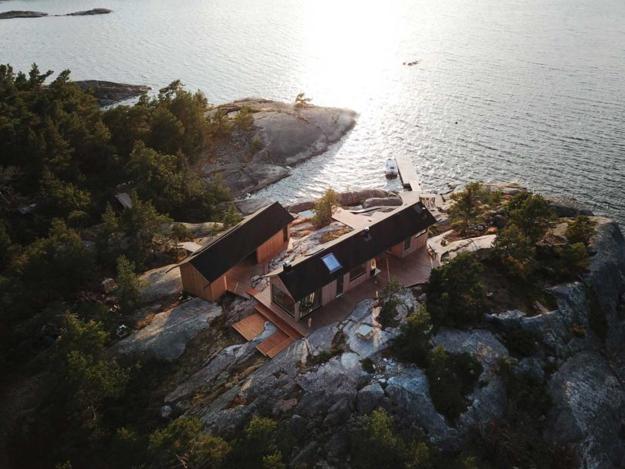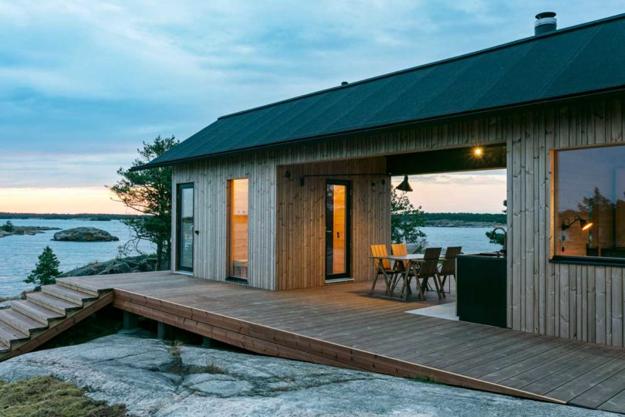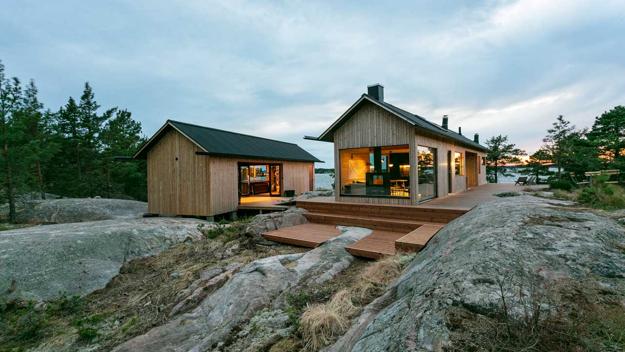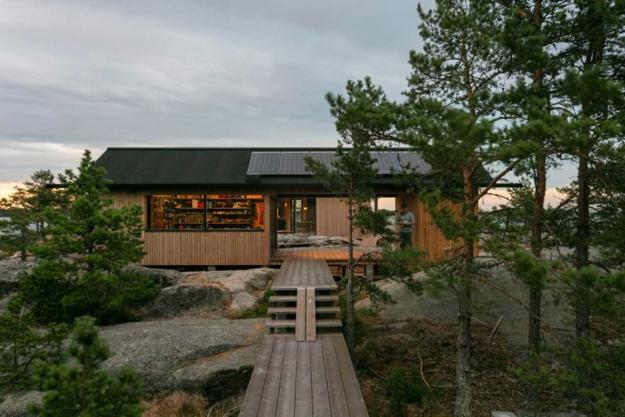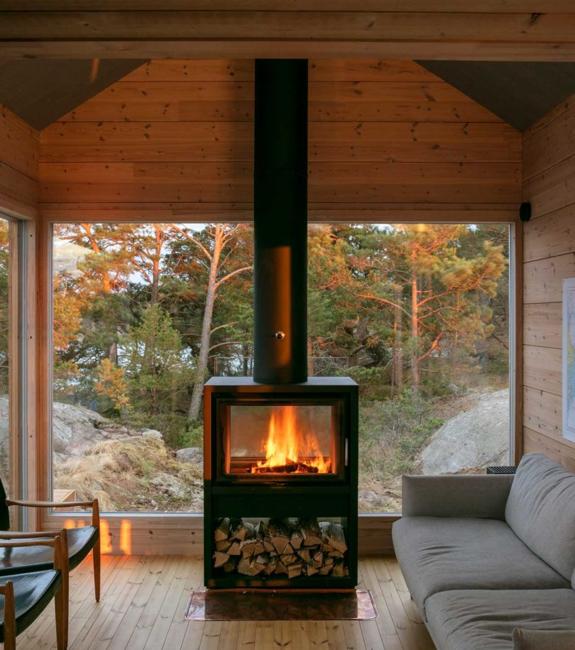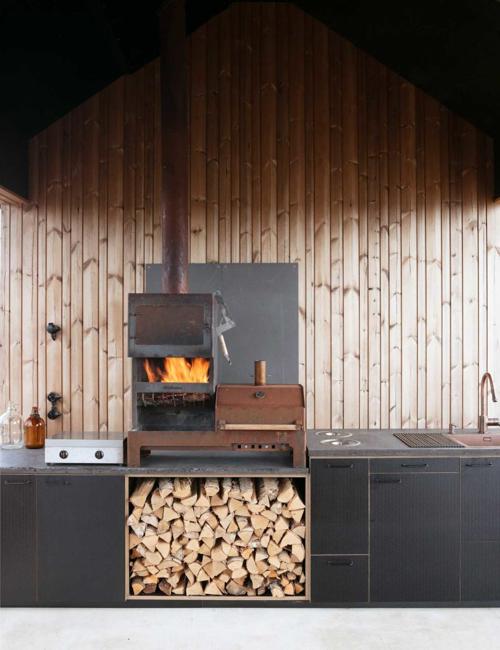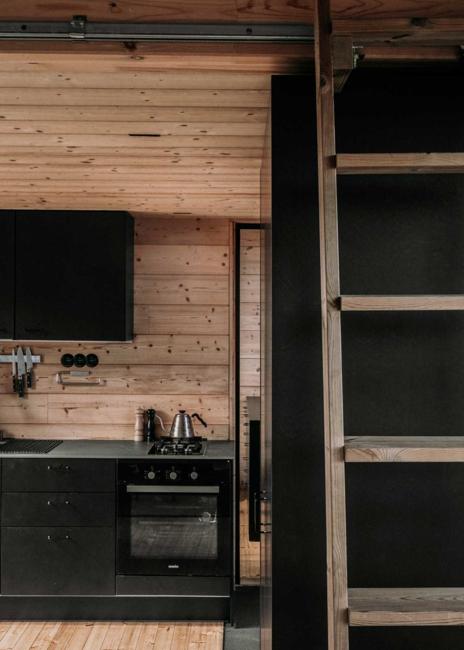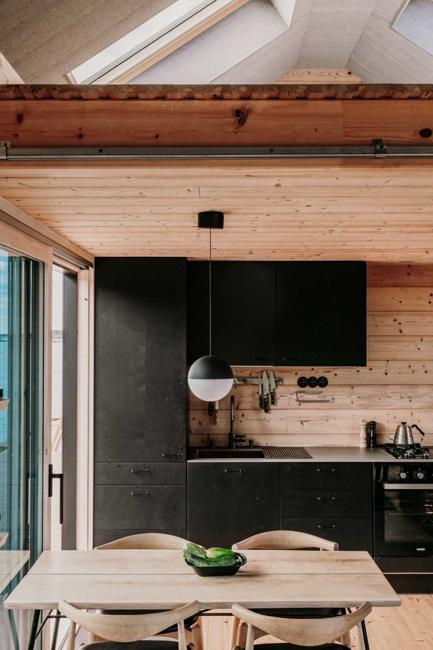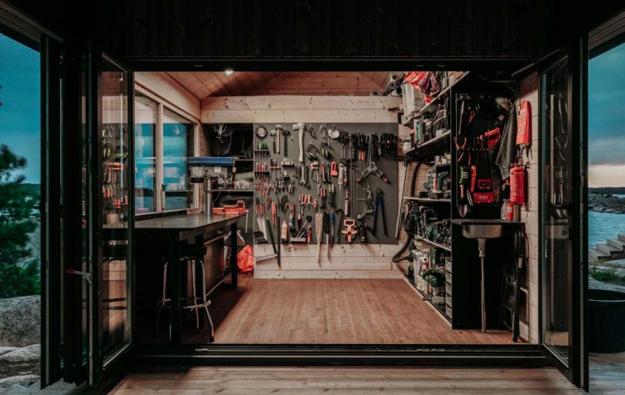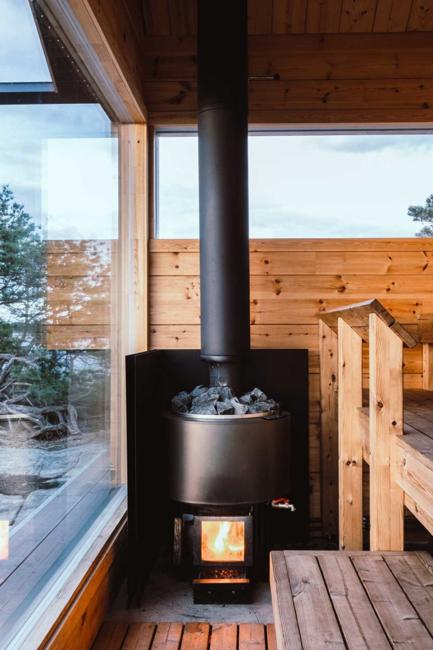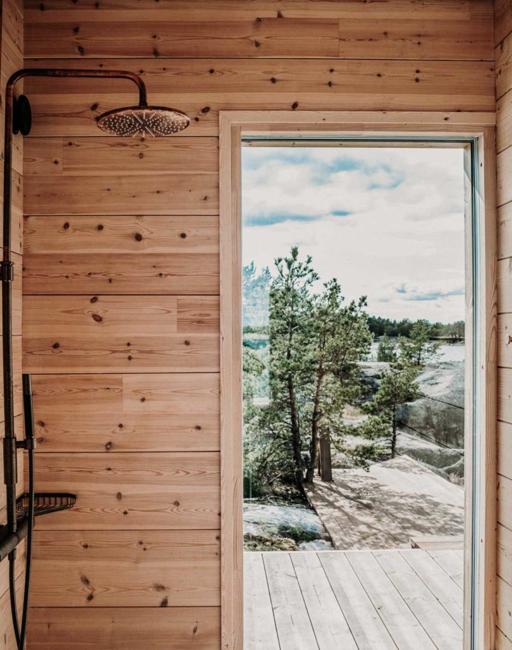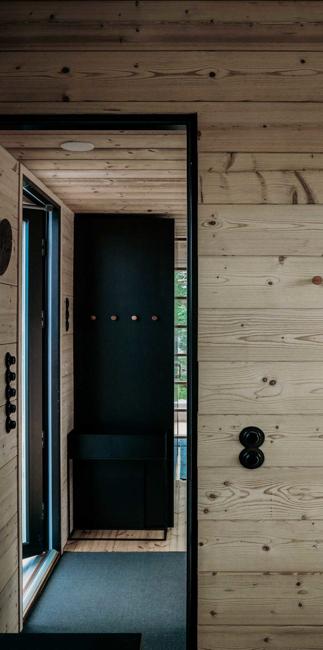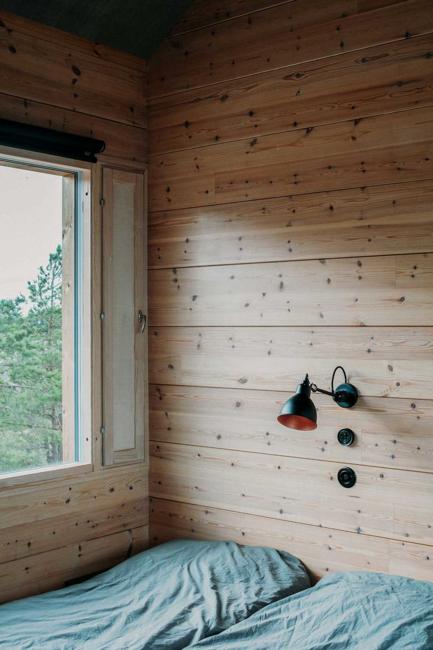 Photography by Archmospheres.

Decorating small apartments and homes is sometimes challenging, mainly when you need to design a small dining area which has to...