Unique Cabin Interior Design and Decor Created with Salvaged Wood and Crafts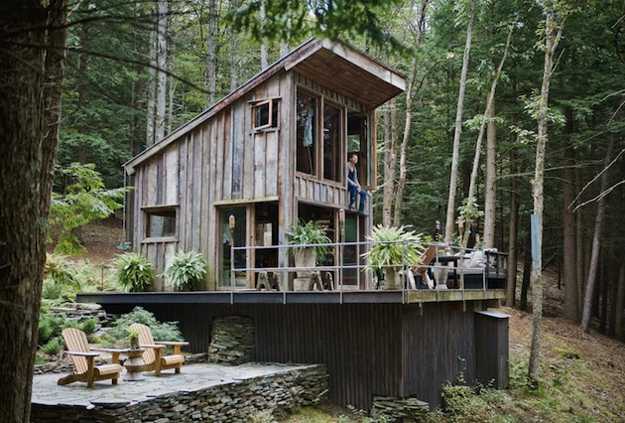 Rustic cabin built with salvaged wood
eco homes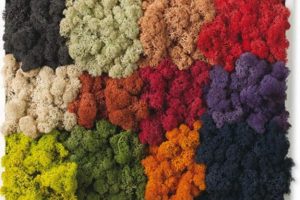 Small spaces of this rustic cabin in New York look stylish, spectacular and unique, offering comfortable atmosphere and country home charm for nature lovers. Fashion designer Scott Newkirk shows his cabin that delights with original interior design and gorgeous rustic decor.
These small house design is a perfect retreat from the hustle and bustle of busy New York life, offering peaceful atmosphere and gorgeous views from large windows and outdoor deck, perfect for dining and complete relaxation.
Located in Yulan, NY, the cabin is a 14×14 feet but interesting and original interior design feels like an expensive and exclusive cottage, airy and spacious. The summer home is lacking contemporary technology, allowing to enjoy the nature and connect to beautiful surroundings for rejuvenation.
Rustic cabin built with reclaimed wood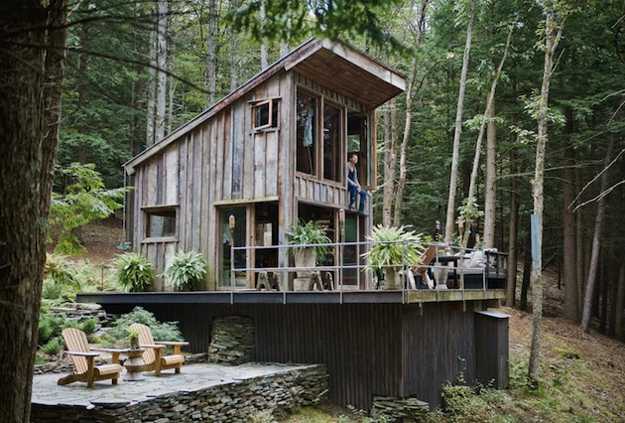 No digital clocks, internet connection and computer, no electricity and running water. This summer home is about the nature, tranquility and peace of mind.
The cabin is built with reclaimed wood, offering spectacular antique wood pieces and exclusive rustic home decor. The large outdoor deck invites to enjoy outdoor dining experience and a small guests room with large windows welcomes guests with spectacular views of the forest.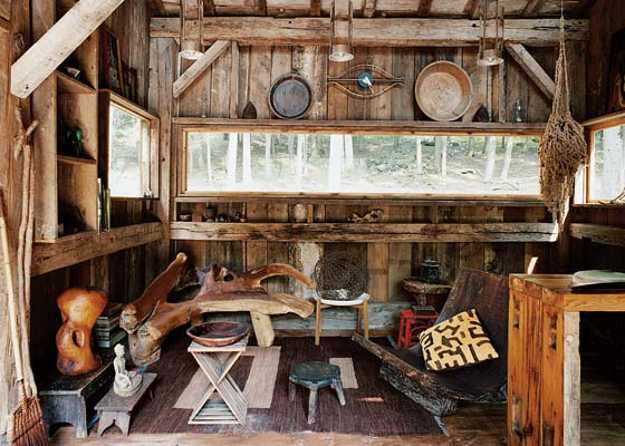 The traditional post-and-beam structural frame of the cabin uses old square-head nails on the exterior siding and floor. The smaller side windows are handmade, and the glass-paneled fronts both upstairs and downstairs are standard aluminum frames clad in wood.
Tips for decorating and remodeling your cabin, 5 living room design ideas
Steel cabin design, modern houses
Movable beach cottage, unique small house design
The downstairs panels slide open, and an upstairs panel pivots. To complete the indoor-outdoor feel, there is a twelve-foot strip of window across the rear with an eye-level view of the backyard. The house design includes an outhouse, guest house and outdoor shower.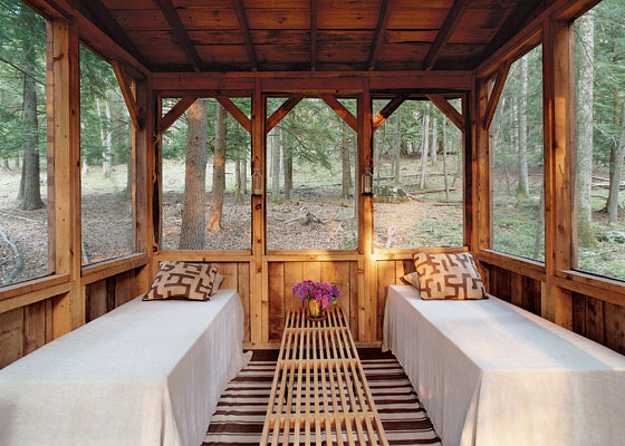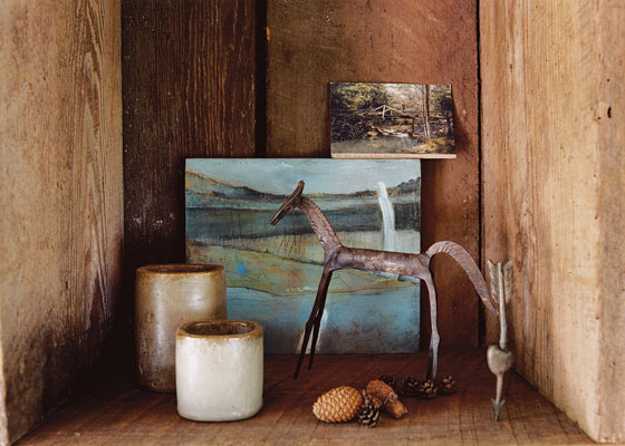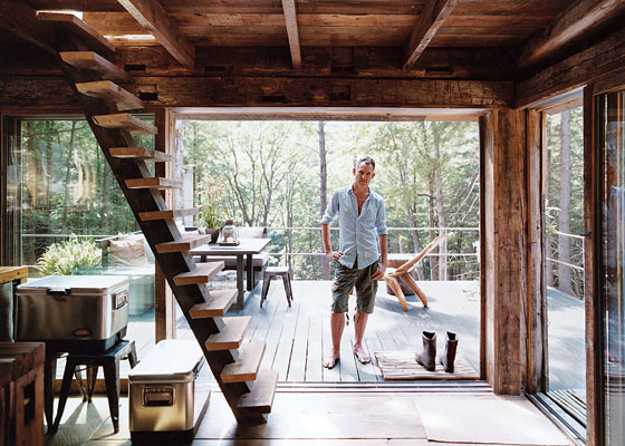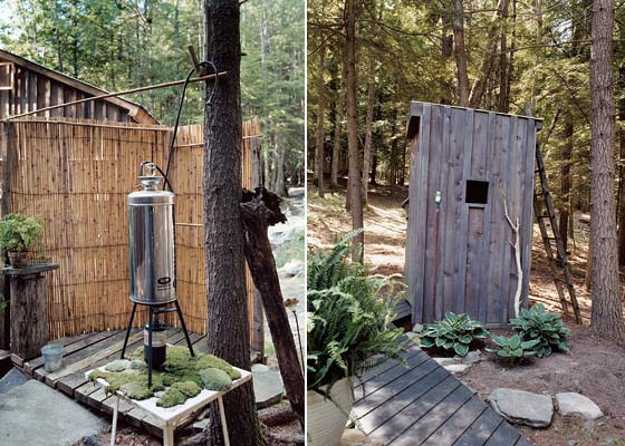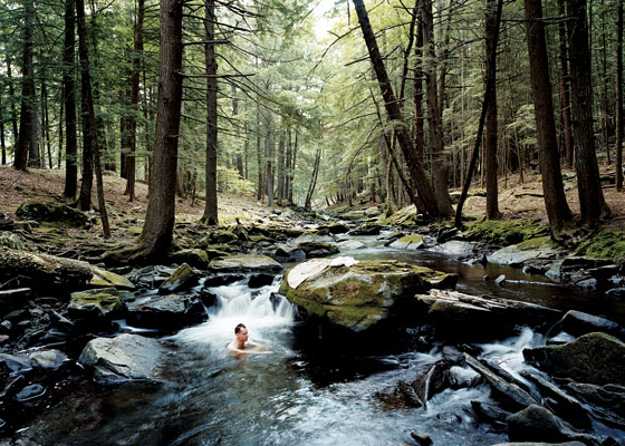 Modern house design in Japanese style celebrates the functionality and elegance of minimalism. Airy, bright rooms look inviting and comfortable. Natural...
and enjoy free articles sent to your inbox