Winter Decoration Ideas, Escape Cabin Fever with 7 Winter Home Decor Secrets

Decorating Ideas

Room Colors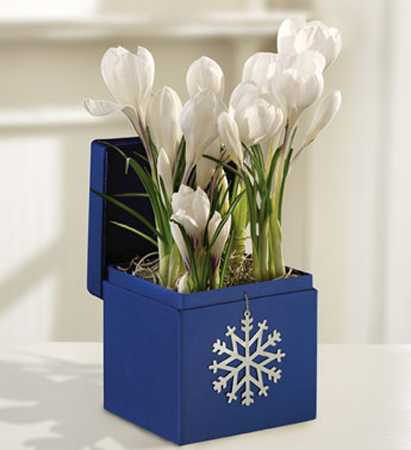 Winder decorating with flowers, beautiful white flowers in blue box decorated with snowflake
furniture placement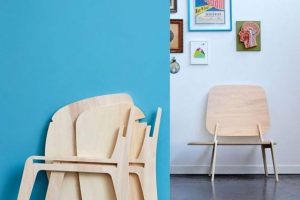 Winter home decorating is about designing warm and pleasant modern home interiors with a splash of color, stylish accents and fresh scents. Bright winter decoration ideas shared in this guest post by Joseph Rodriguez will inspire you to redesign your rooms for winter, creating an inviting and cozy retreat for the cold season.
The winter woes are only worsened when you are stuck in a drab house. Beat the blues and prevent cabin fever with bright colors and fresh-smelling flowers illuminated by welcomed sunlight while reflecting on life in your clean, rearranged living room.
The following winter decoration ideas and tips will make your house feel more colorful, bright and attractive like a vast meadow, allowing to enjoy cozy and pleasant home interiors while stuck inside during the harsh winter.
Cheerful winter home decoration ideas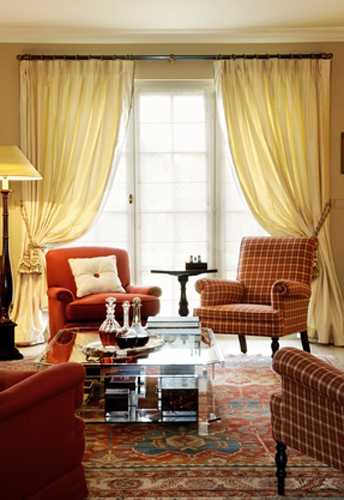 Interior colors
Spice up your living room design with bright yellow, green and red colors. Whether painting the walls or turning a blah item into a centerpiece that makes a statement, use spring colors to your advantage. Dark walls, soft decorative pillows, comfortable couches and artwork may complete a romantic look, but they can add gloominess to your mood in the winter months.
Switch out that old gray throw blanket draped over the couch for a soft one in relaxing green color. Recover dark accent pillows with a patterned warm yellow design. Paste sheets of fun wallpaper to the interior backing of your bookshelf to bring display pieces out of the dark for cheerful winter decorating.
Decorating with flowers and indoor plants
A fresh flower bouquet, house plants or a tiny tree can liven up living room furnishings with a fresh natural scent and color to the darkest of corners. Though plant life may be nonexistent outside your front door during the winter, fresh greens and indoor plants bring hope and cheer into winter decorating. Whether fresh or faux, decorate your home interiors in winter with brightly colored flowers and indoor plants.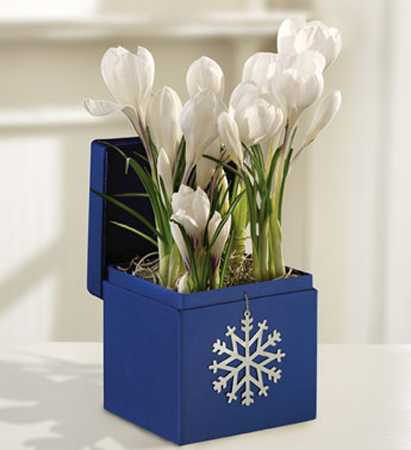 Adding lighting fixtures
Don't be afraid to add another lamp to an already well-lit living room. The extra light may surprise you as you see what you've been missing. With the storms looming outside and the sun refusing to shine, close your curtains or roller/solar shades and bask in the bright artificial light you've created.
Table lamps provide additional light along with an interesting element to your traditional room design. Try an oddly-shaped ceramic piece, experiment with distressed wood or opt for a stained-glass base. Then, on the darkest of days, flip on the extra lights when you sense cabin fever.
Decorative mirror and light reflection
Use time inside to reflect on life's mysteries. When you've done all the meditating you can do, add a mirror to your living room design to do the reflecting for you. A decorative mirror, large or small, jazzes up any plain wall design and is an inexpensive way to fill empty walls. Positioned correctly, a mirror can catch rays of sunshine and redistribute them into your home, providing your rooms with more light and life.
Pleasant sents and decorative candles
If baking cookies or homemade bread isn't your thing, infuse your home with scented candles. What you see — or don't see — isn't the only sense that contributes to cabin fever feelings. Sweet-smelling decorative candles can uplift your spirits and enliven your senses, adding charming details to winter home decoration ideas.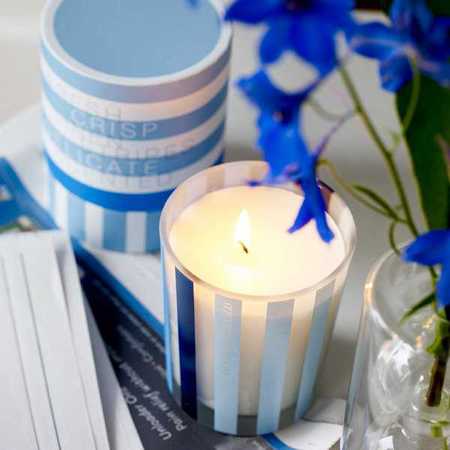 Rearrange furniture
Change the angles of your living room furniture to create a different dynamic in your room design. Re-arranging your furniture changes the focal point of winter decorating and highlights different pieces, such as a decorative fireplace or antique piano. This easy step will break the monotony of seeing the same thing everyday and can be done over and over at no cost, exploring fresh and creative winter decoration ideas.
During the holidays, rearrange your living room furniture to make room for decorations that will give your home a festive look. If there isn't enough room or moving your furniture around is impractical, create smaller winter holiday decorations, such as a Christmas tree made from books that makes for a crafty space-saver.
Modern decorating colors for fall and winter
5 modern decorating color schemes, fall-winter
Decluttering and spring cleaning
An old-fashioned spring cleaning doesn't have to wait until the winter season is over. Attack the clutter in your house. Recycle old magazines and gather up all that extra gift wrap from the holidays. Take down all photos, nick-knacks and decorative pieces. After re-arranging furniture, adding color and decluttering your home, select which personal items to put back on your shelves, creating more spacious and bright home interiors and exploring stylish winter decoration ideas.
More from lighting design

Modern bathroom design trends bring beautiful tub forms, colorful sinks, and beautiful, fine materials that reflect advanced technologies. Colorful bathroom sinks,...
and enjoy free articles sent to your inbox