Floating House Design with Underwater Observation Deck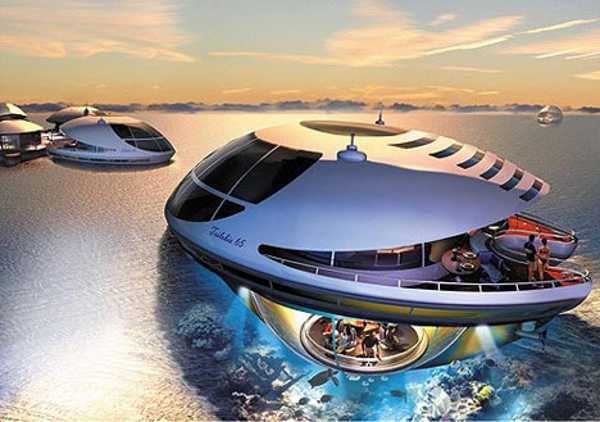 Futuristic floating house design idea
A floating house design with an underwater observation deck would be a dream home for many dreamers and doers who appreciate the majestic beauty of the ocean and admire marine life. Futuristic floating house design with an underwater observation desk reflects the passion for exploring the ocean.
The floating house design is designed to dock and cruise. The project is called Trilobis 65 and developed by Giancarlo Zema. The floating house features a contemporary house and a sweet ride, perfect for get away and vacations, whether stationary or surfing the open seas.
Semi submerged, the floating house it is designed for habitation by six people at sea. It is ideal for living in bays, exploring atolls and maritime parks. The main aim of the floating house design project is to allow anyone to live in a unique environment through a self sufficient, non-polluting dwelling cell in unison with their ocean surroundings.
Floating houses
Urban sustainable architecture, floating Arcology concepts
Modern floating home, Fiorella Yacht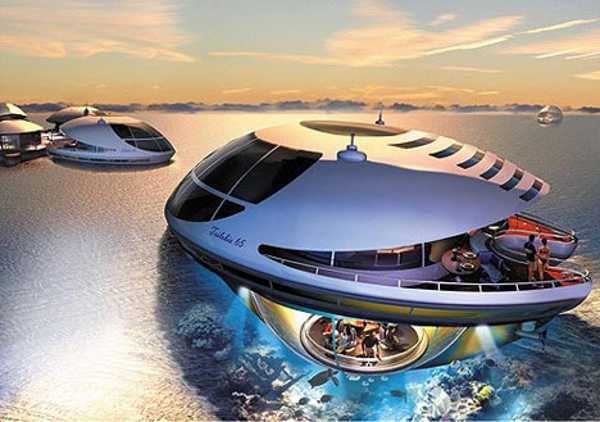 A spiral staircase in the center connects four decks. The floating house is designed to dock alongside other floating homes with ease and convenience.
Sustainable power systems make it self-sufficient for those who want to go beyond mere day trips and traverse rivers, lakes or even oceans.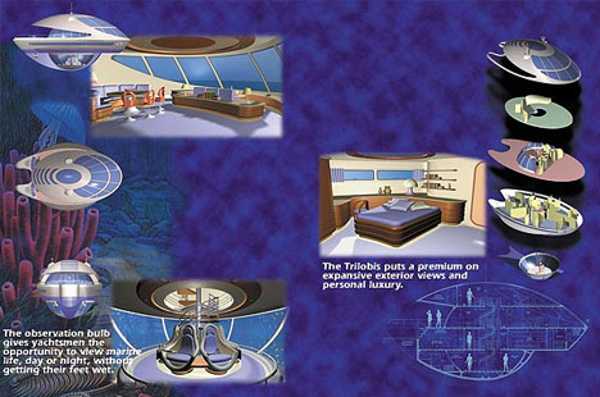 The most distinctive feature of the Trilobis is its fully submerged first level, the observation bulb. Like the driving deck and day area above, it offers a commanding and unobstructed view of the sea. Only here, that view begins 10 ft. below the waterline. This is the smallest of the levels, just big enough for six chairs. Built to the same technical standards as tourist submarines, it is a thick glass enclosure that provides a 360° view.
Modern floating houses, Amphibious house that rises to survive flood
Floating houses, contemporary home AquaVilla in Stockholm

There are hundreds of reasons to recycle metal parts, old cookware, wires, tools for creating unique designs and decorating your office...