Beautiful Dining Room Decorating Ideas to Elevate Interior Design Elegance and Chic

Dining Room

Interior Design Ideas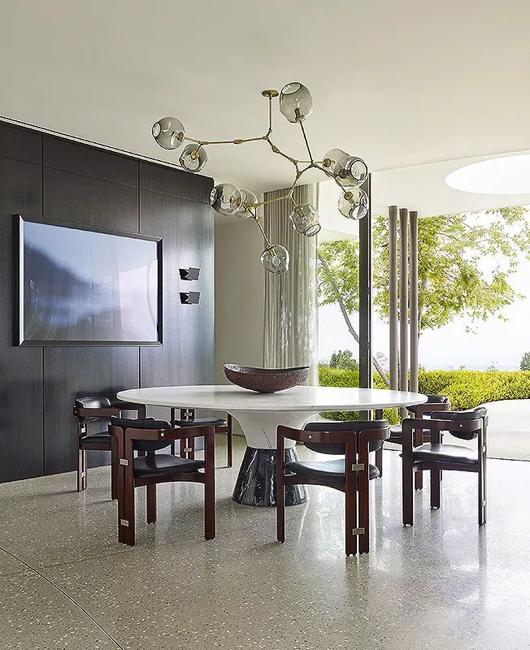 Gray glass chandelier and modern dining furniture, elegant contemporary dining room decorating ideas
furniture placement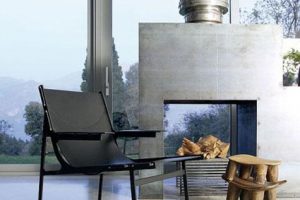 Modern dining furniture and lighting fixtures turn dining rooms into artistic masterpieces. Beautiful dining room decorating ideas can spice up your home and elevate interior design's elegance, chic, and comfort. Modern furniture and lighting design create a sophisticated and bold look, while original decor accessories characterize dining room decorating ideas. The Lushome collection of beautiful dining room design ideas is a great inspiration.
Luxury is motivating, encouraging to find creative dining room decorating ideas to five a touch of chic style to the interior design. Dining furniture and a chandelier make a dining room, so high-quality furniture pieces that can add chic and style is an affordable way to create a beautiful space.
Storage furniture placement ideas, dining room decorating
Beautiful ideas for classic dining room decorating
Inspiring interior colors and modern furniture, gorgeous dining rooms
Dining room decorating ideas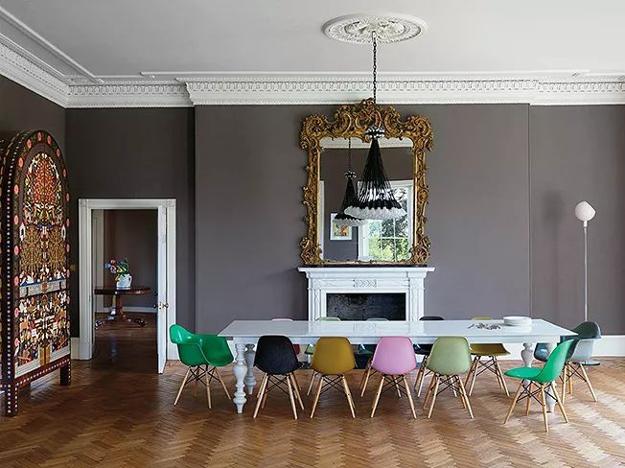 Dining furniture
Wood, glass, steel, stone, and integrated plastic materials turn modern dining tables into gorgeous home decorations. Modern tables feature various designs from the traditional to pedestal and artistically created bases. Dining tables provide impressive centerpieces for dining room designs and create fabulous places to seat your guests and family.
Unique furniture design, modern dining tables
Wood tables and chairs for modern dining room decorating
Modern lighting fixtures for dining room decorating
Designer chairs present modern, comfortable, and astonishingly impressive furniture pieces that often look like artworks. The unique furniture design ideas, combined with originality and beautiful design materials, create fabulous dining chairs for decorating in any style. You can find them in a design that looks best around your dining table and mix modern chairs with various backrests. Also, you can blend different styles, materials, shapes, and colors to create a stylish set of modern chairs.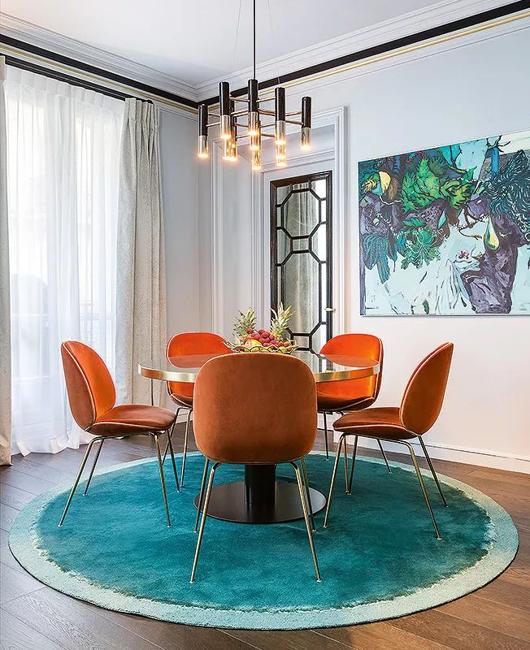 Modern lighting fixtures
When you think of modern dining room decorating, think of brilliant lighting ideas. Bright light and soft lighting can elevate the elegance of room design and create a warm ambiance in a stylish home. You can create an atmosphere of grandeur with gorgeous chandeliers and pendant lights or calm down the dining room decorating with a modern table lamp.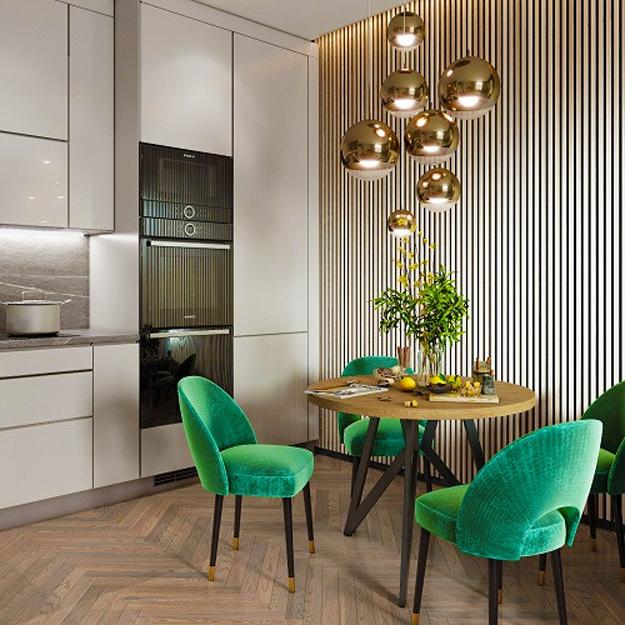 Room decorating accessories
You can breathe new life into a dining room by adding bright lighting fixtures, modern dining furniture, and decor accessories. Dining furniture is a focal point of your dining room design, but beautiful decor accessories can amplify the elegance of your room decorating. An impressive piece of art on the wall, mirrors, beautiful candleholders, modern tableware, original glass decorations, unique ceramic pieces are excellent for modern dining room decorating.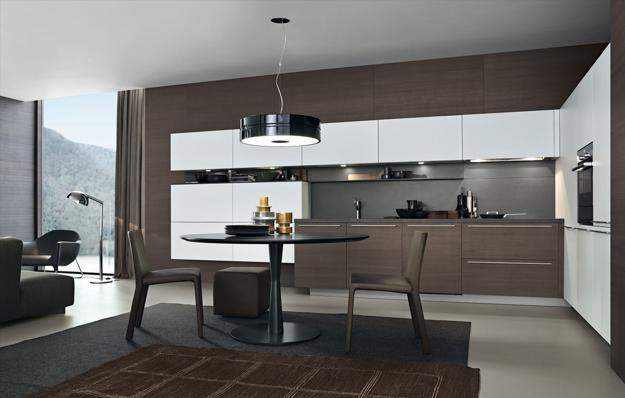 Dining room colors and textures
You can mix room colors, patterns, and textures to add more interest to your dining room. You can spice up black-white room decorating with eye-catching color accents and mix curves with geometric shapes. Once you have modern furniture and lighting design, you need only a few stylish touches to finalize your room design and emphasize the beauty of elegant, rich, modern dining room decorating.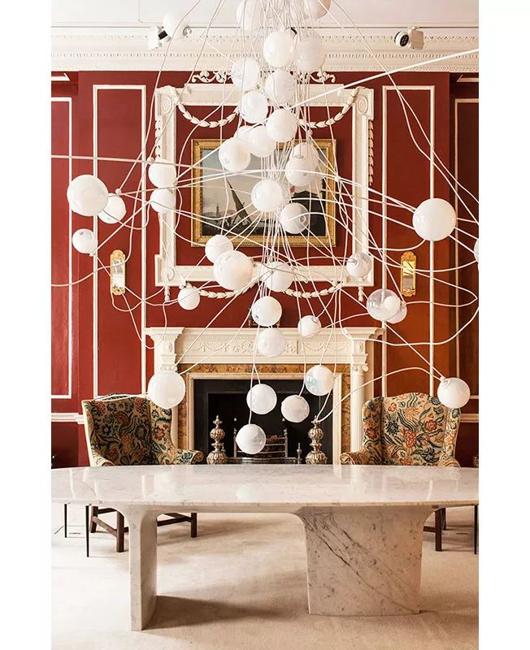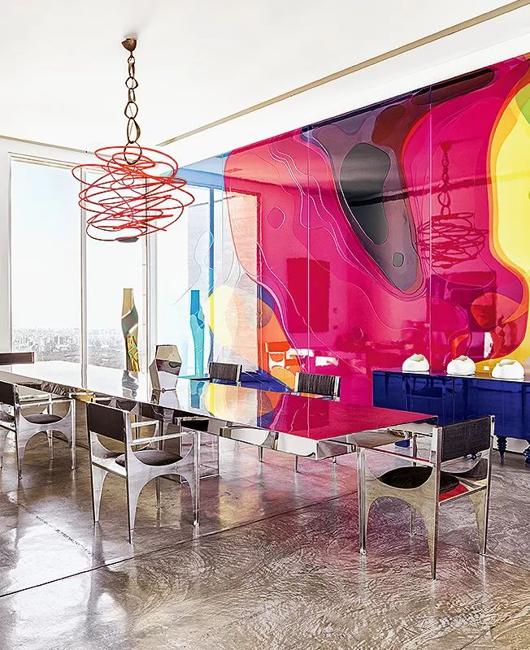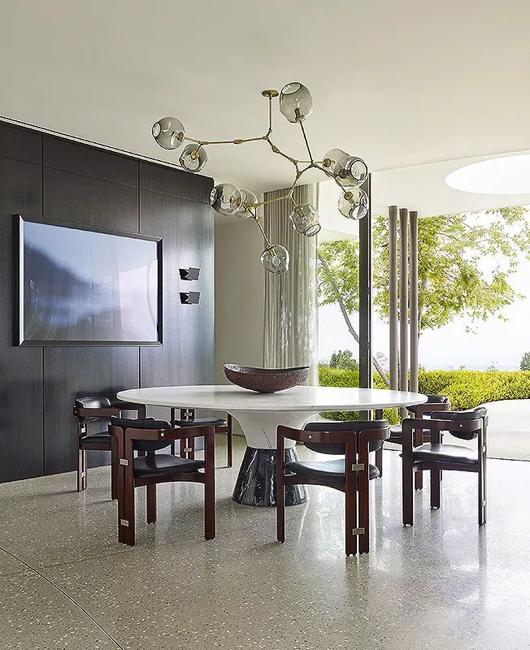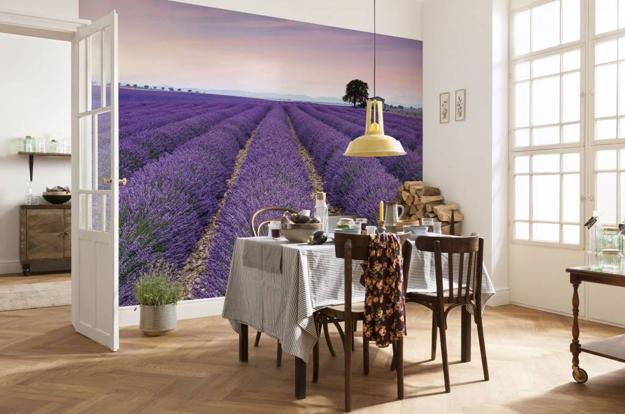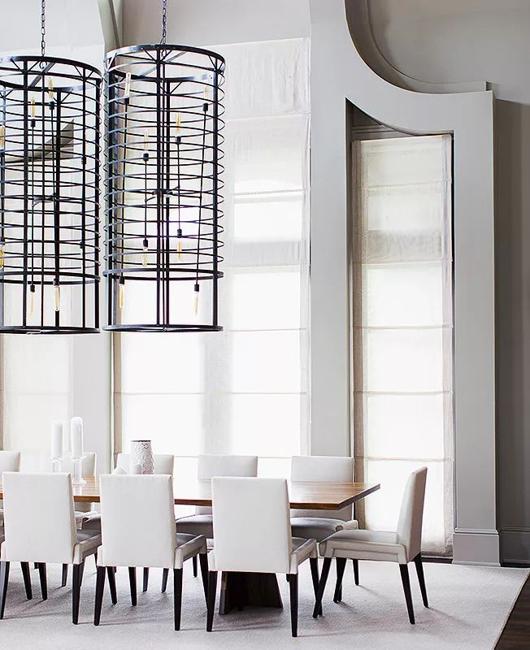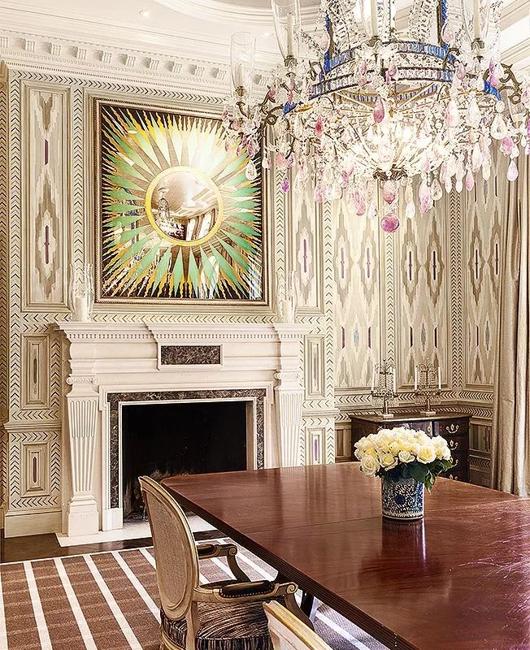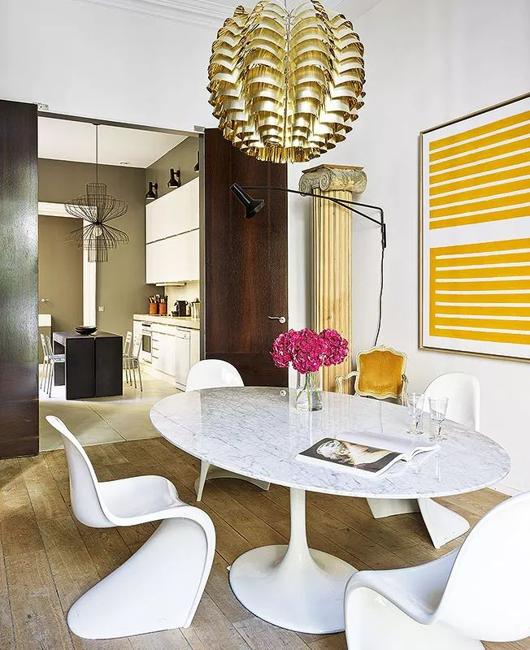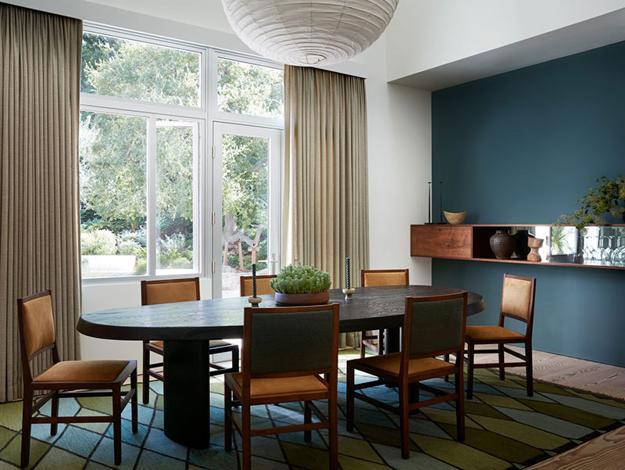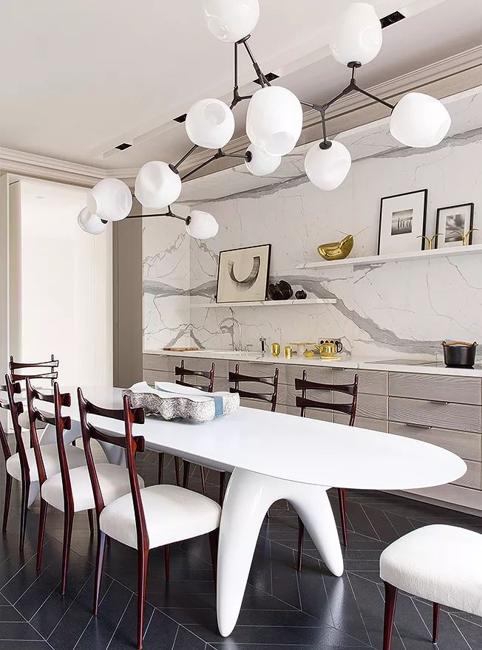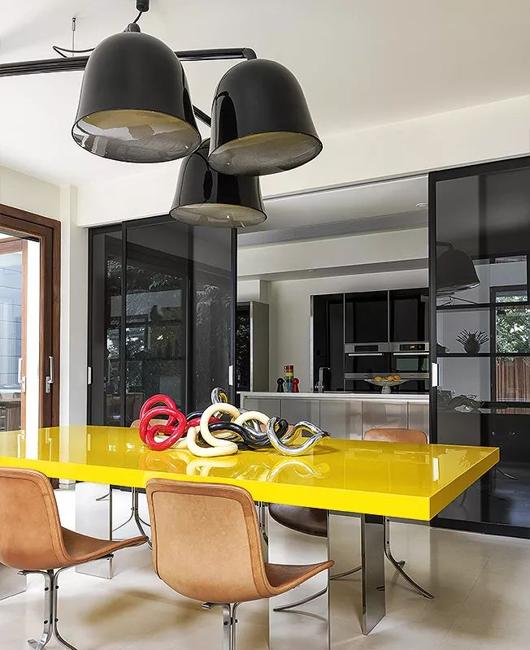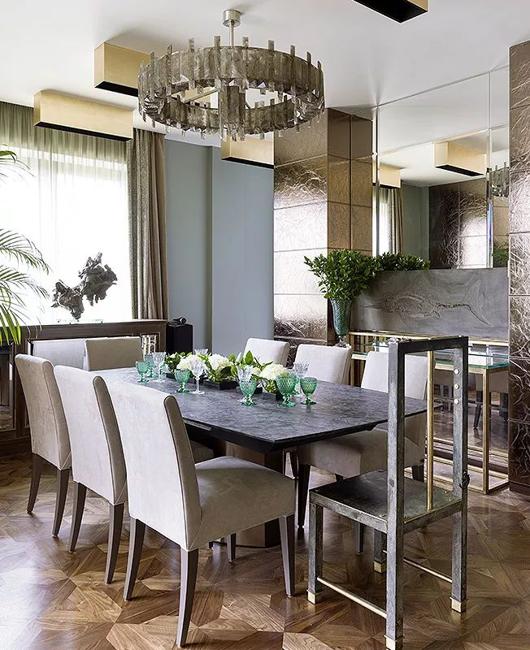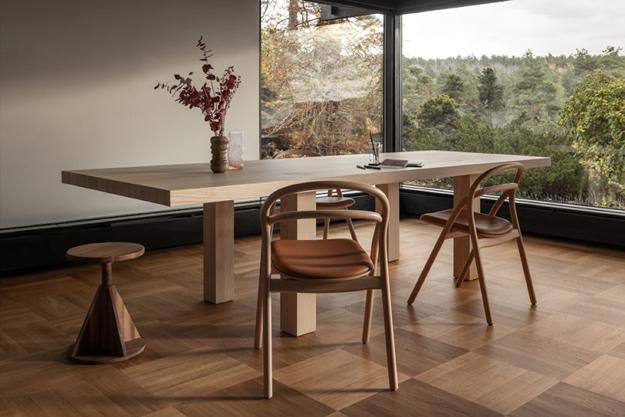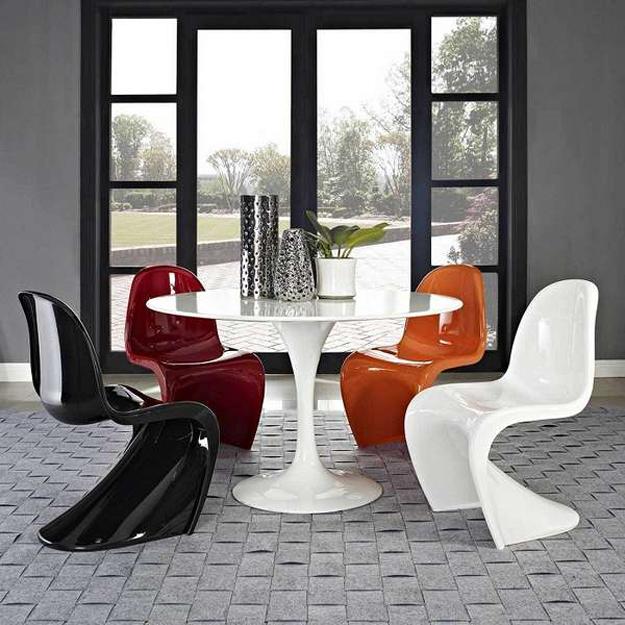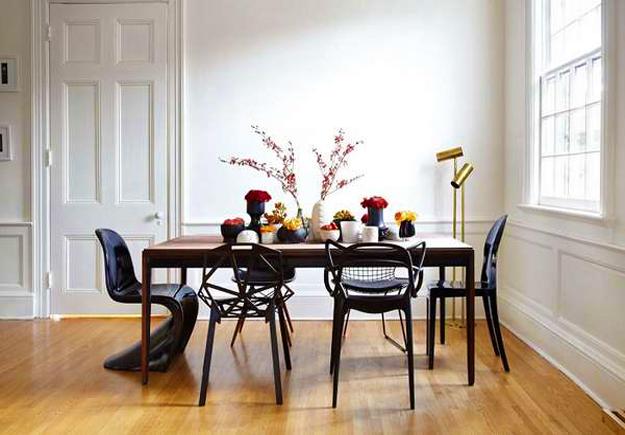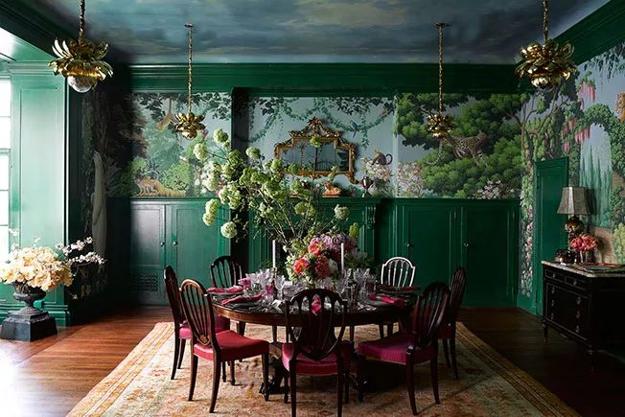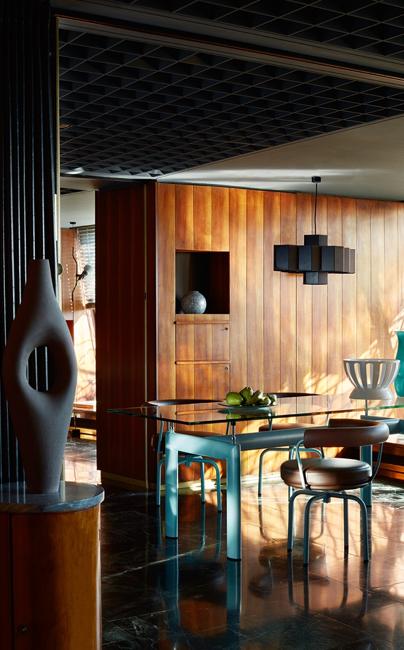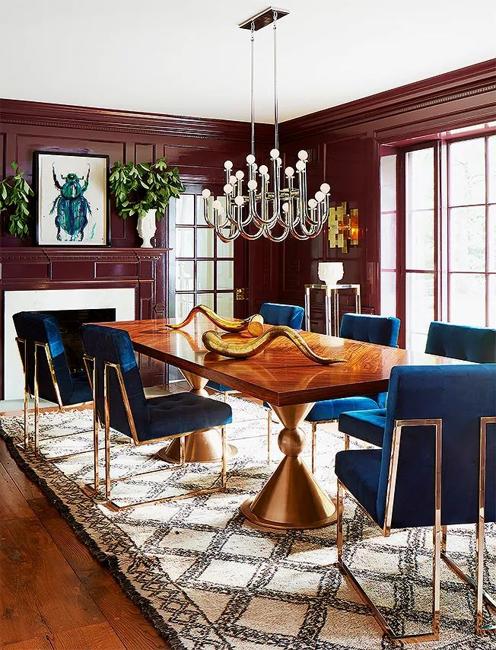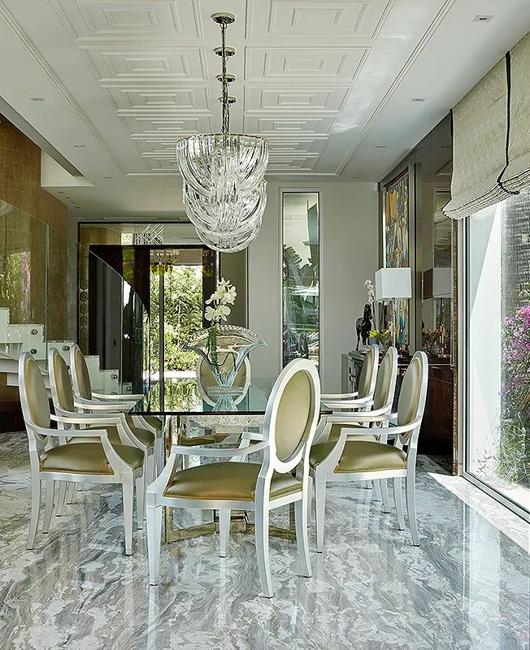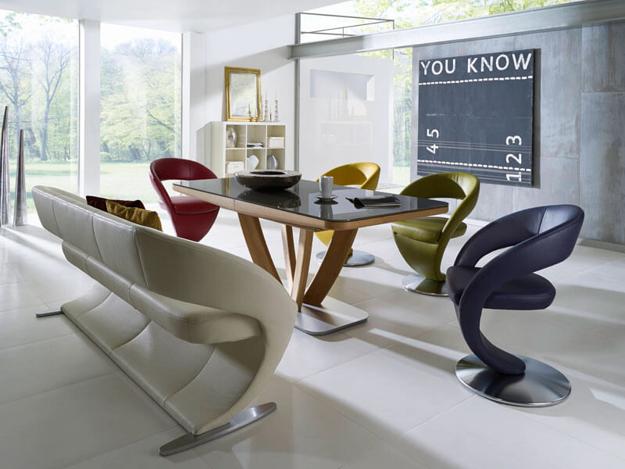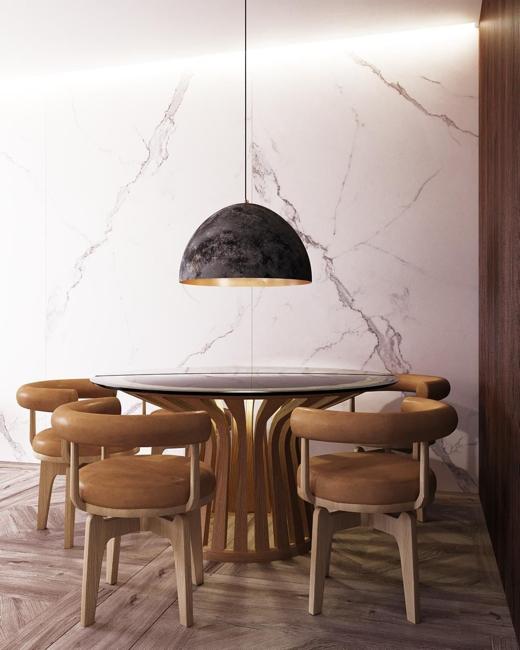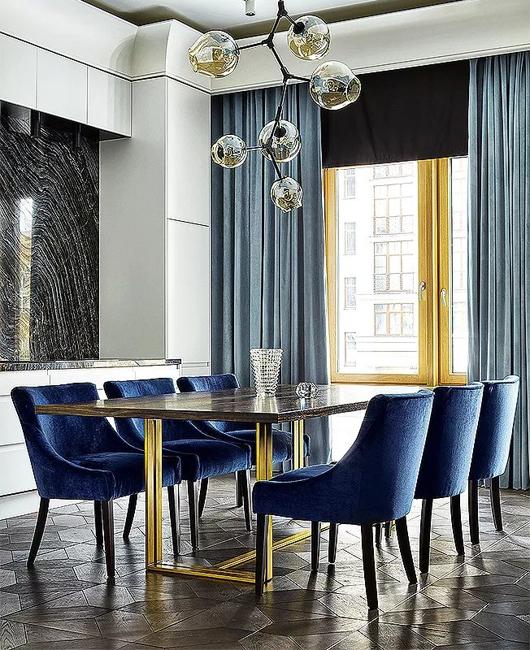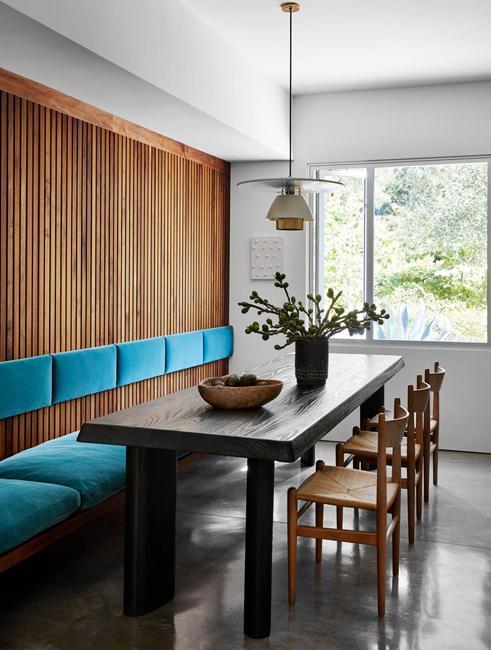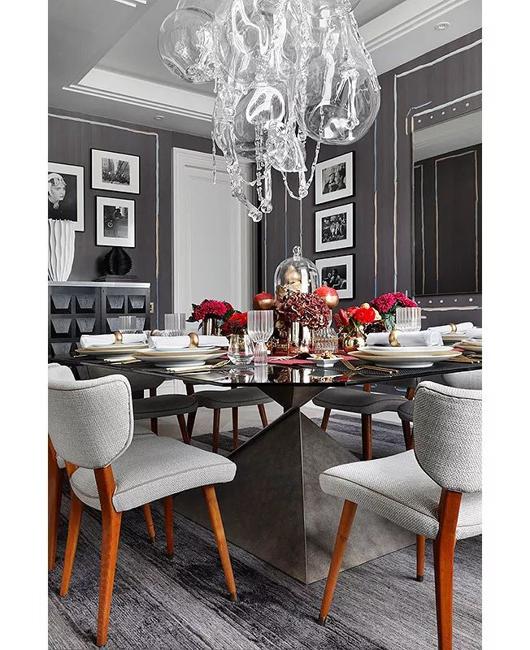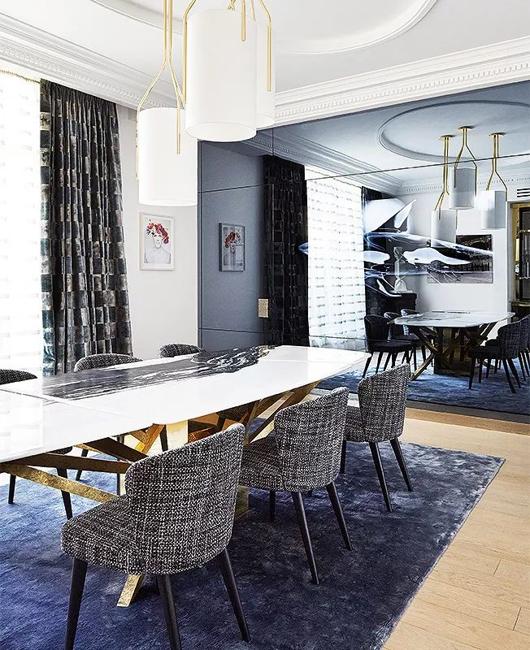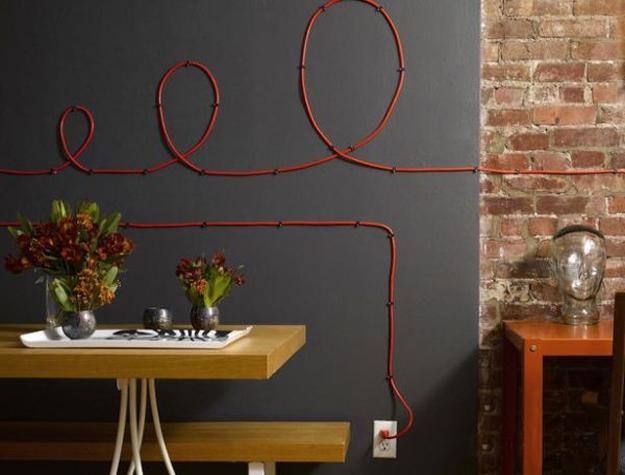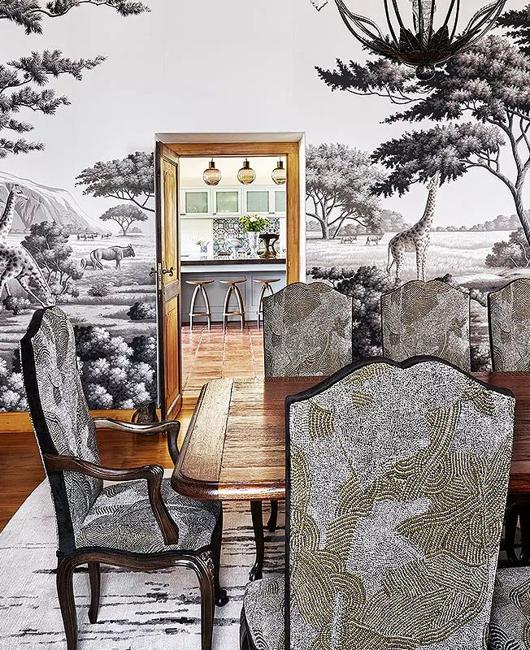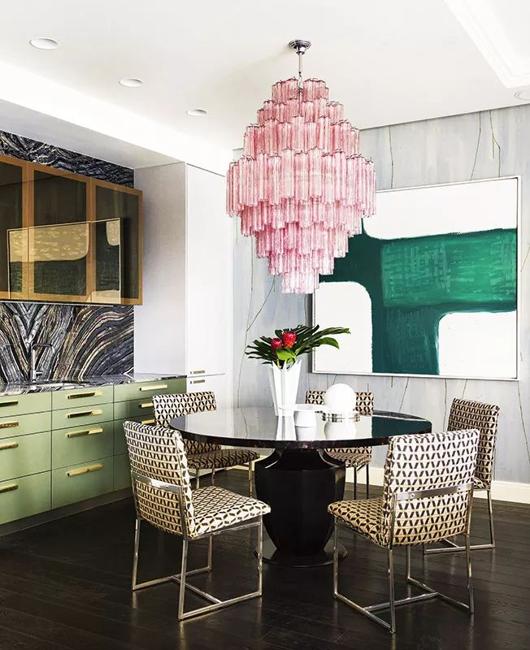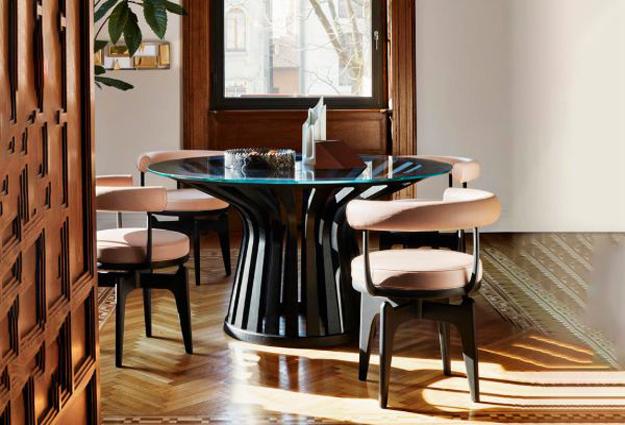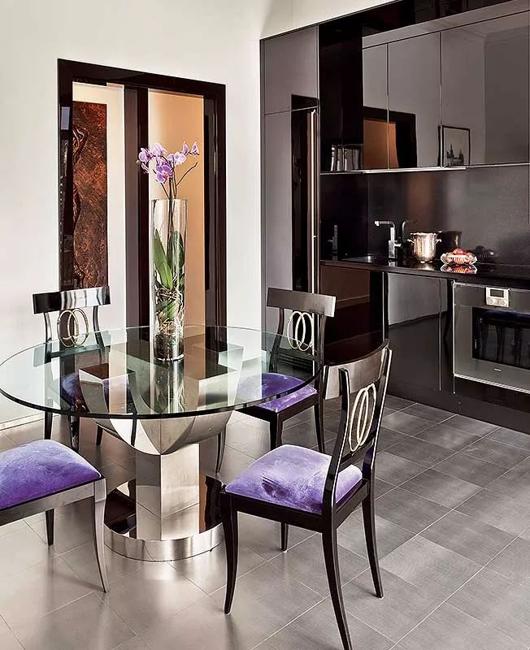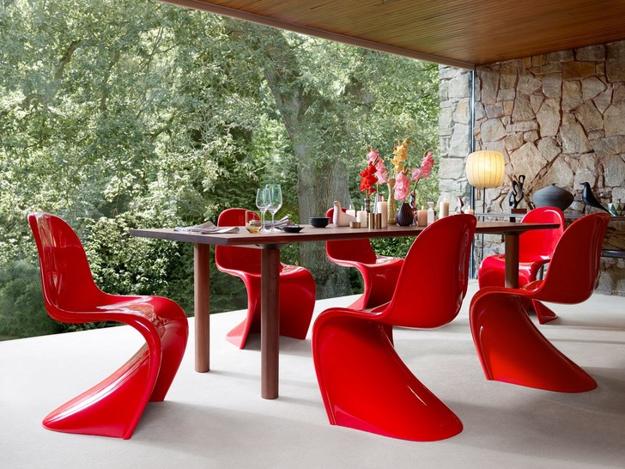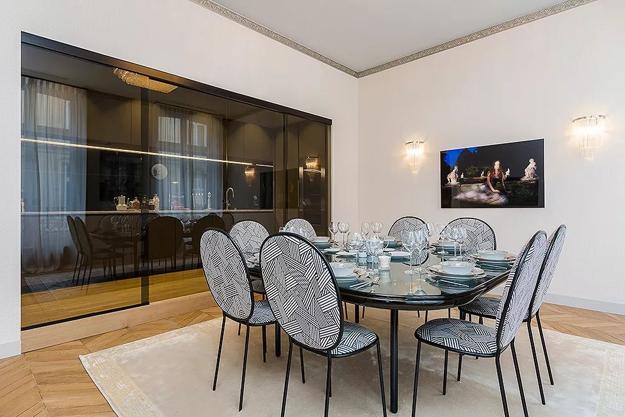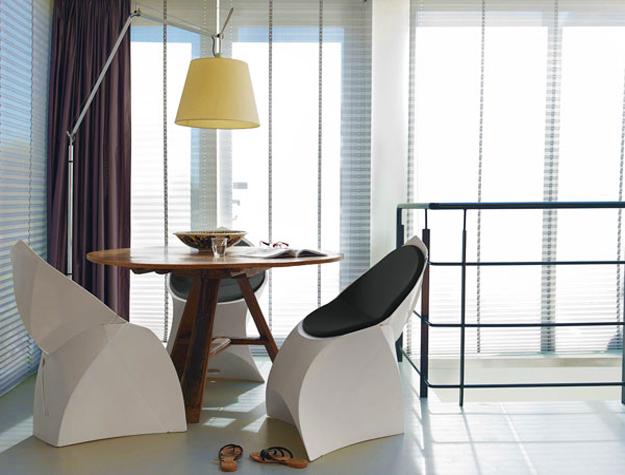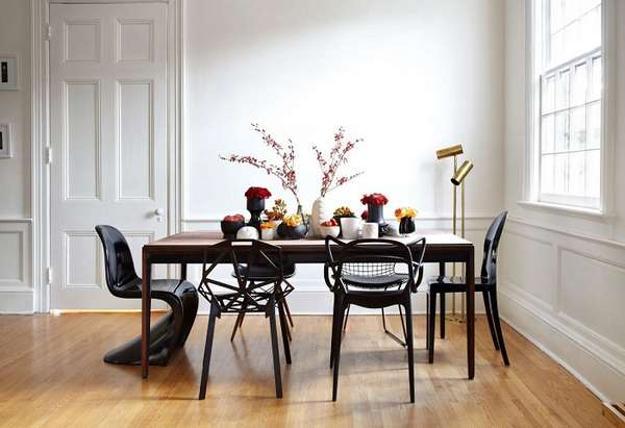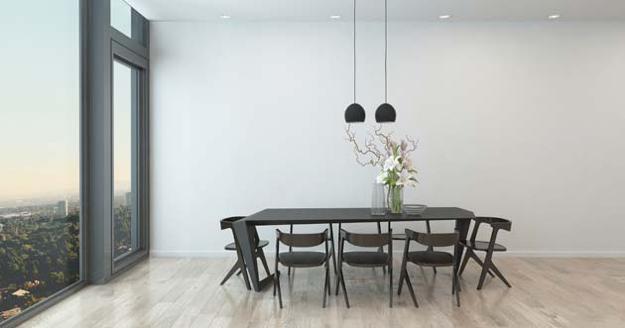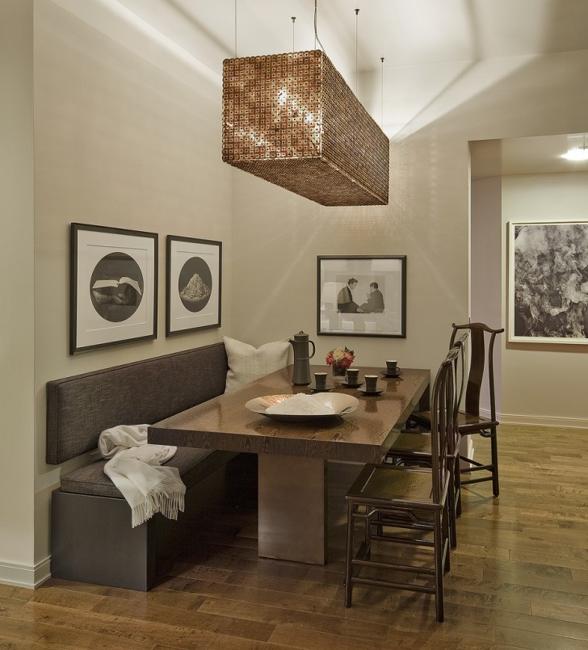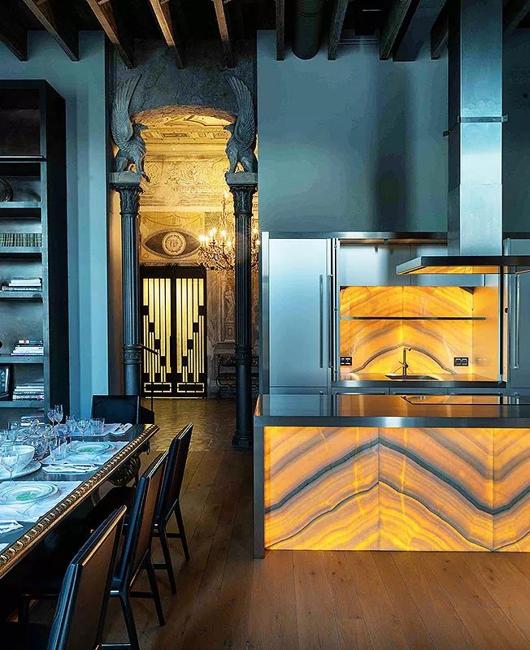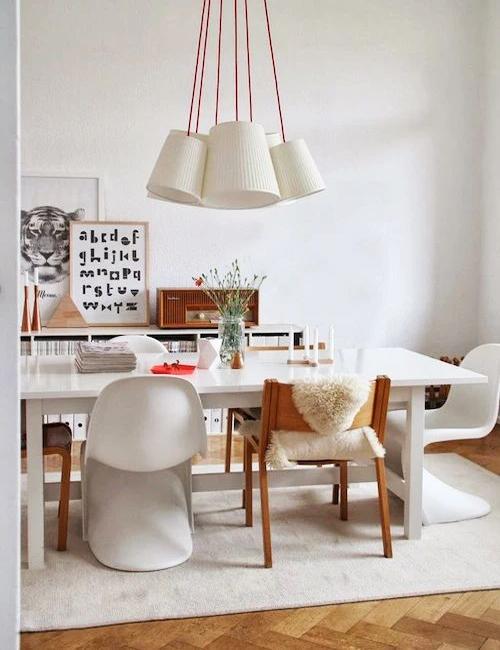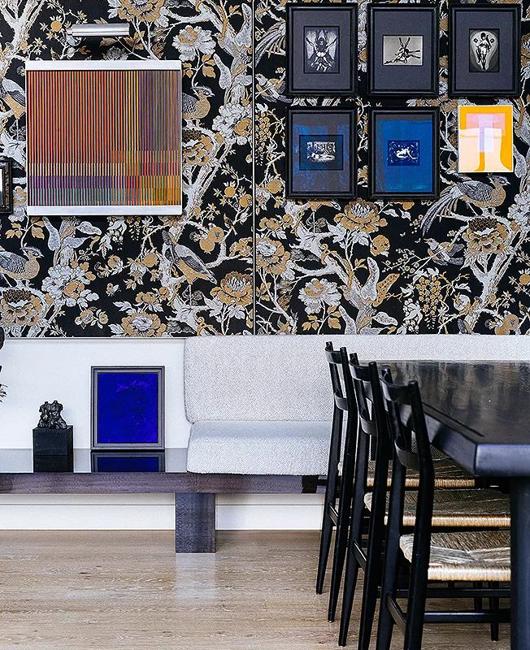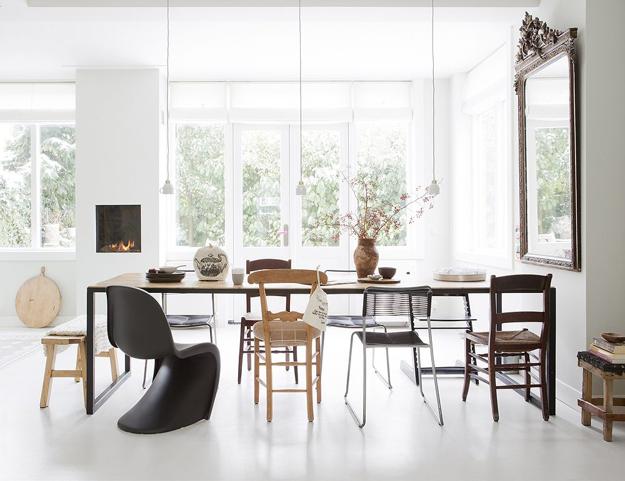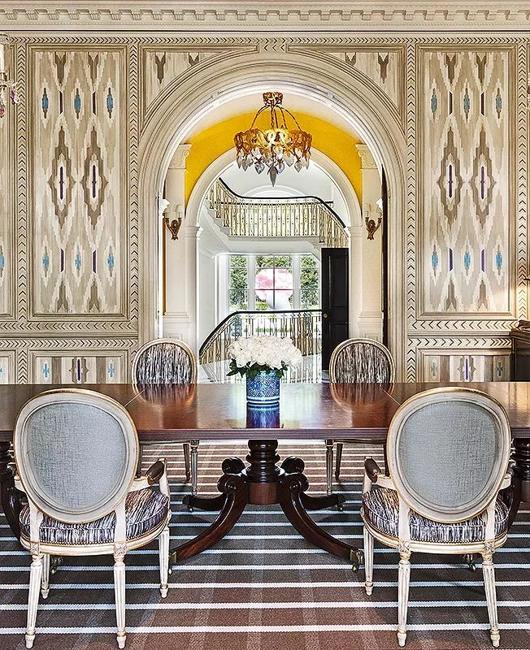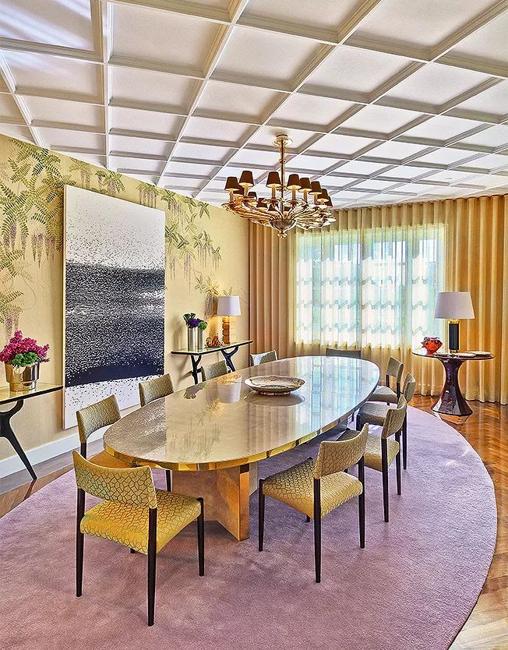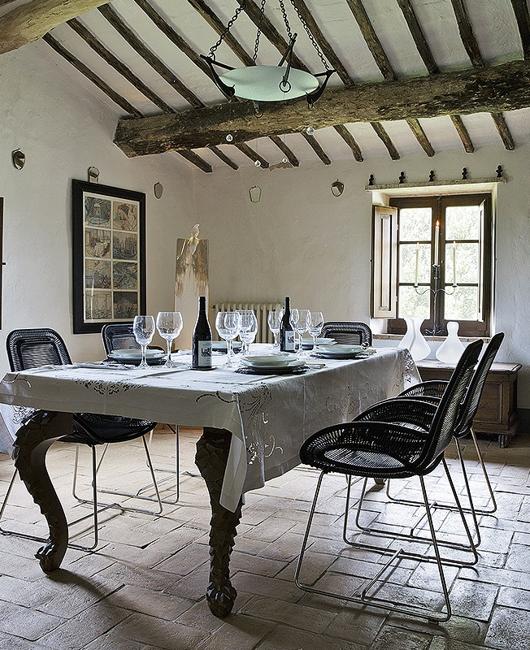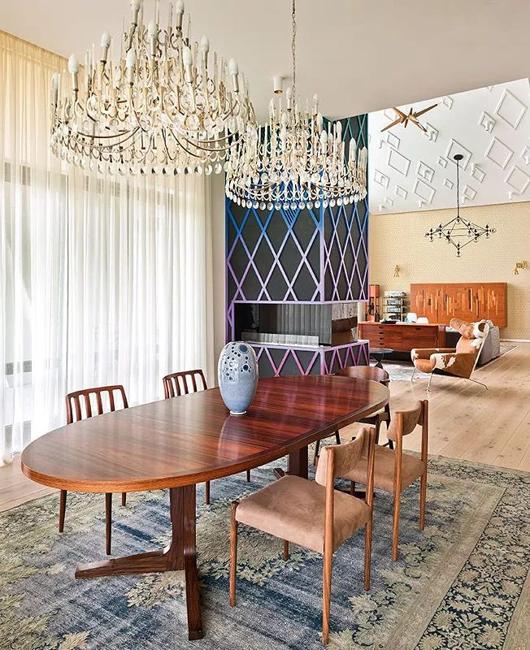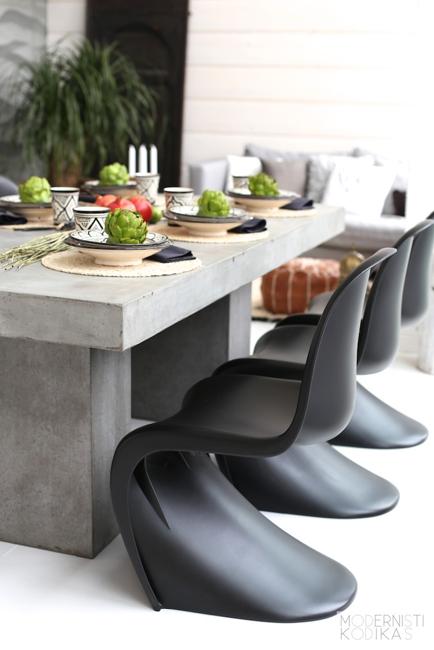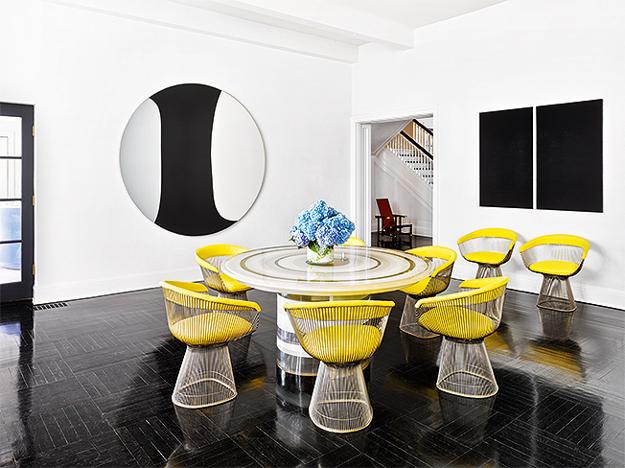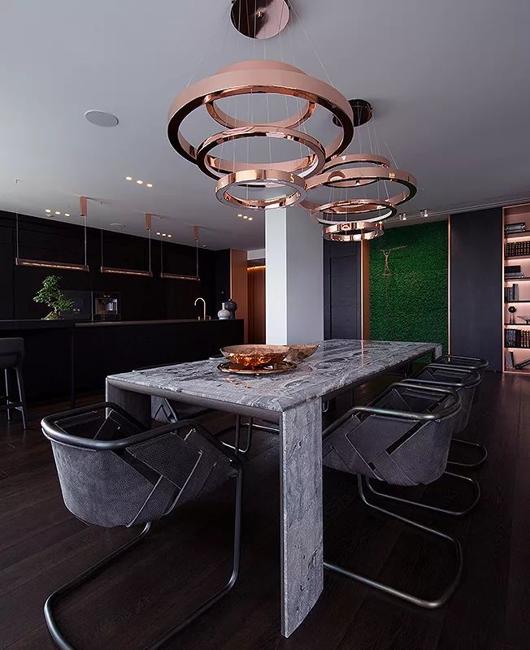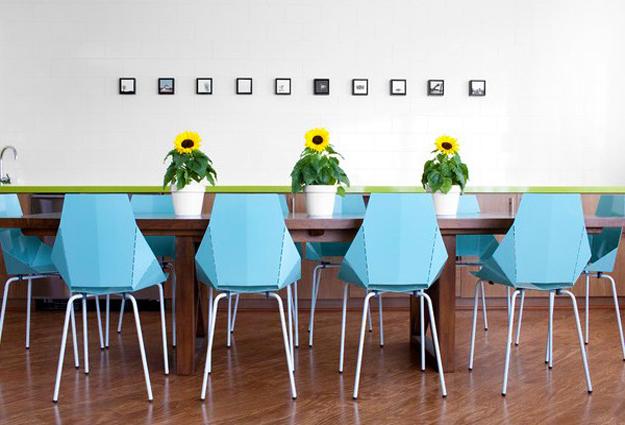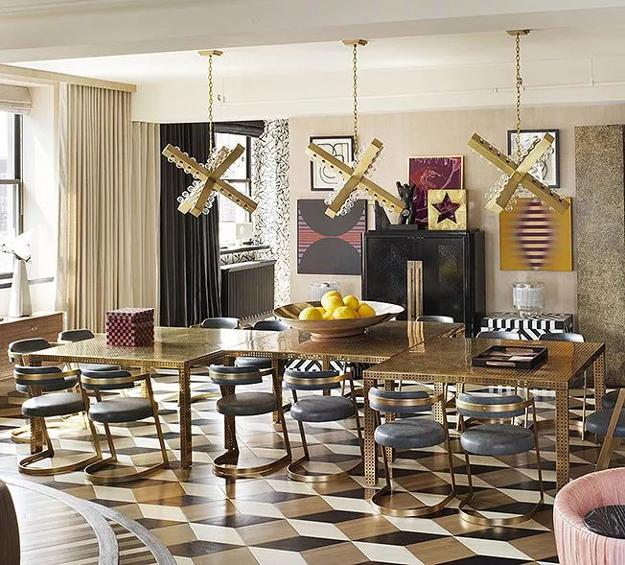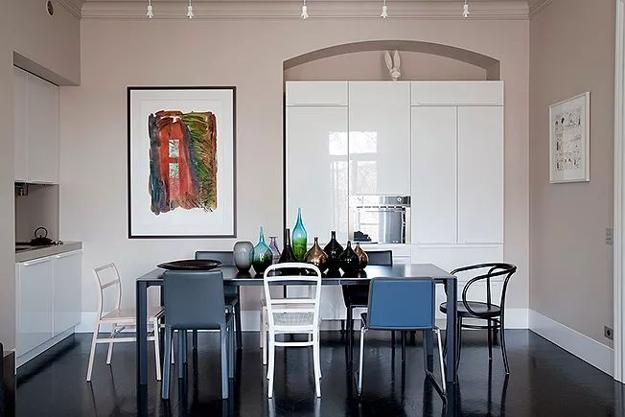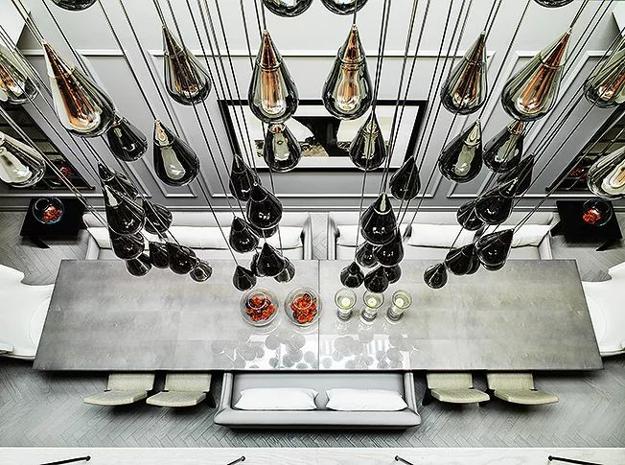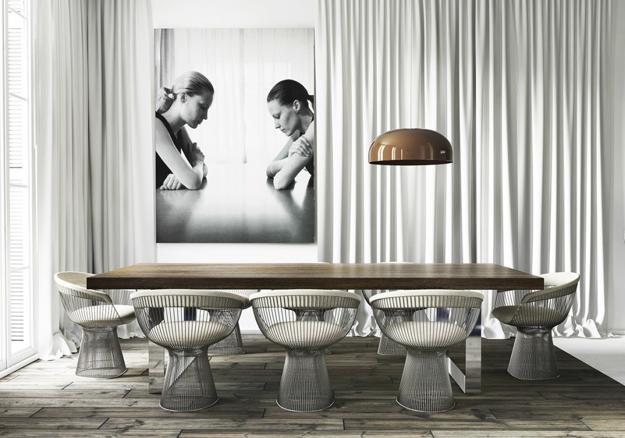 More from room decorating

Throw pillows in various colors, designs, and patterns are one of the easiest ways to refresh your room design and inject...
and enjoy free articles sent to your inbox