Modern Dining Room Decorating, Wood Tables and Chairs in Different Styles

Dining Room

Interior Design Ideas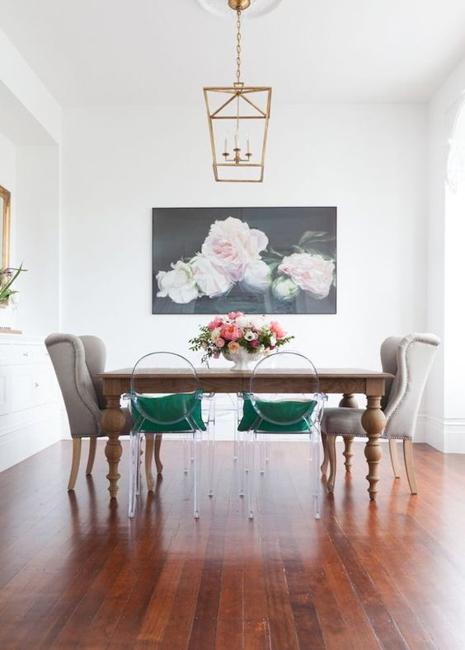 Antique wood table, upholstered and clear plastic chairs
save money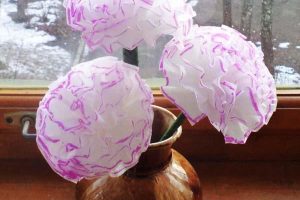 Dining room furniture in mixed styles is one of the modern trends in decorating. The combination of antique wood tables and retro-modern chairs or contemporary plastic designs looks impressive and original. Recycling old wooden furniture and mixing it with items in different styles and colors are a creative way to add character to your dining room decorating and save money on a new dining furniture set.
An antique furniture piece is a unique element of the stylish set. Old wood tables or chairs create bright and bold contrasts with the rest of dining room decorating. A fusion of styles and a mix of colors and materials bring interest into interior design and offer fabulous opportunities to personalize rooms. Antique and retro-modern furnishings, chandeliers, tables, chairs, paintings, vases are excellent accents that emphasize creative dining room decorating.
Dining tables and chairs in different styles, materials, and colors look surprising and exciting together. Trends in decorating allow creating fantastic mixes with dining furniture pieces in neutral tones and vibrant colors. The contrast in forms, materials, and colors are the beautiful part of the fusion of styles in modern interior design.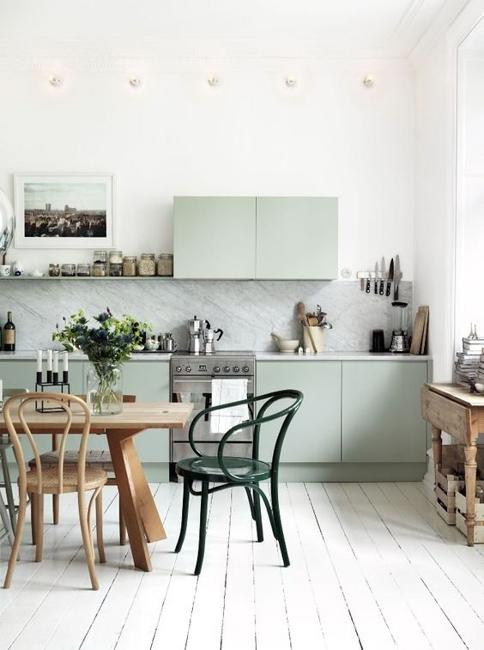 Eclectic style in dining room decorating
Modern dining room decorating in vintage style
Contemporary dining room design ideas
Practical tips and ideas for dining room design
1. Wood tables
A wooden dining table and modern chairs, metal, wood or plastic, is a perfect technique for refreshing your dining room decorating. Sculpted or sleek chairs, painted black or white and with bright upholstery create dramatic accents and emphasize the beauty of natural wood. A rustic dining table and elegant contemporary chairs, or modern wood table with a few antique chairs are ideal combinations for enjoying the fusion of styles in your dining room. Bringing together various textures, forms, and hues are an excellent way of balancing your interior design.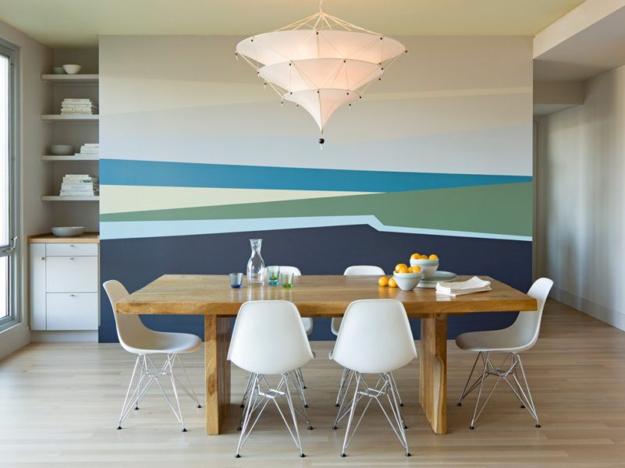 2. Dining room colors
A dining table and chairs can be of similar color, then texture and forms attract the attention while softening the contrasts and harmonizing the room design look. Chairs in different styles and colors add drama to dining room decorating connecting the old and new.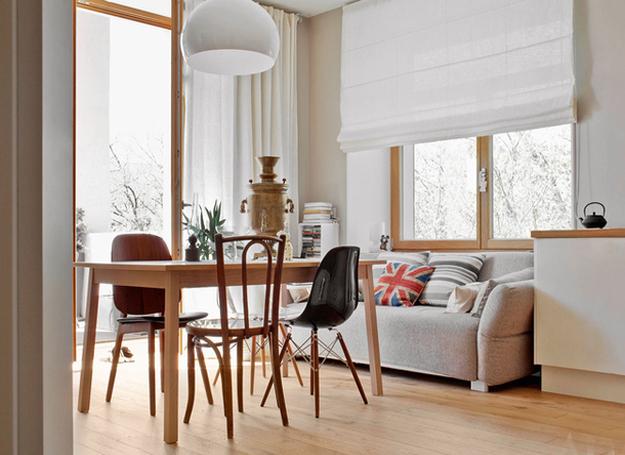 3. A modern fusion of styles
Modern, rustic, vintage furniture blend with dining room items in industrial and traditional styles, creating an exciting atmosphere for unique, contemporary interior design.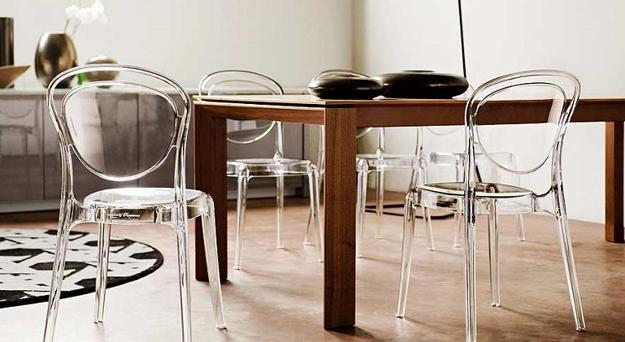 4. Home fabrics
Chair covers and tablecloths are another creative ways of creating contrasts. Decorating fabrics help change the dining furniture style and add a charming, comfortable feel to dining room decorating in the eclectic style.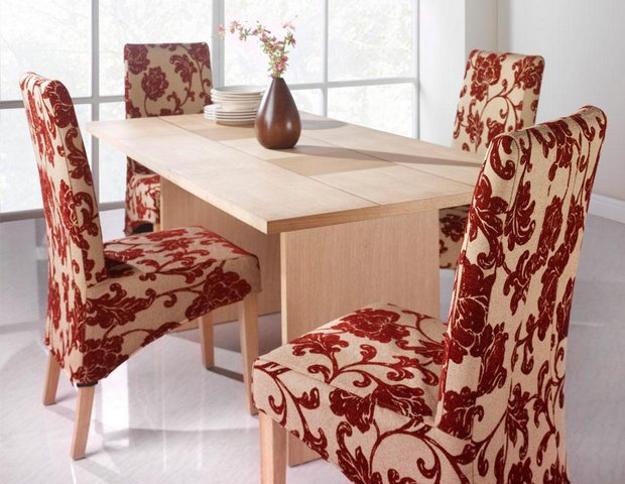 Check out the trends in decorating with various forms, get inspired, and start experimenting. Think of bold, eclectic combinations with old and modern pieces you have in your home and create the beautiful interior design that reflects the latest trends in decorating.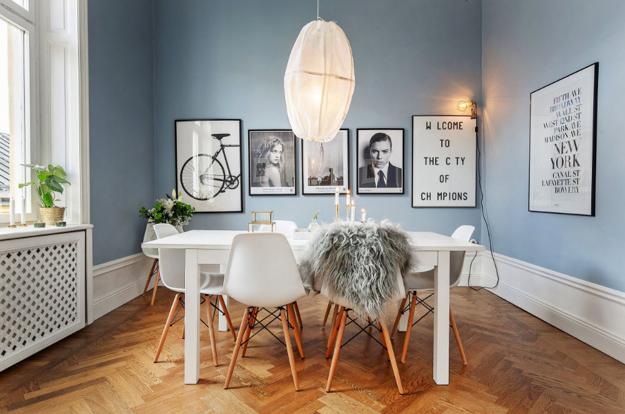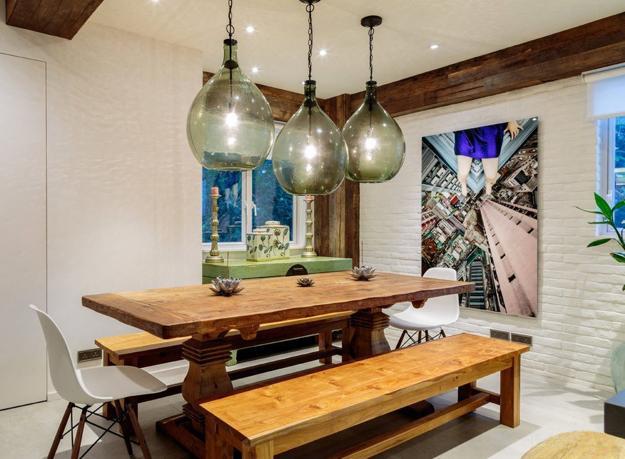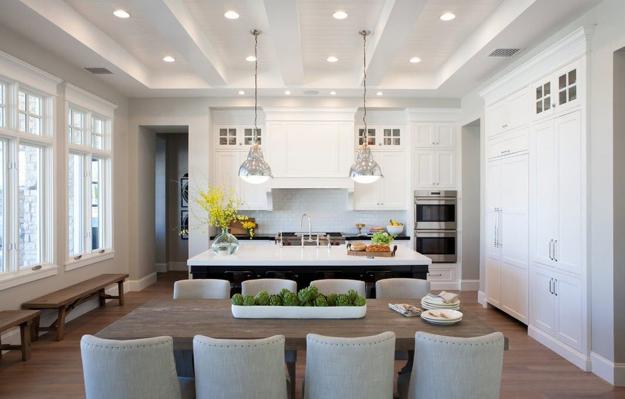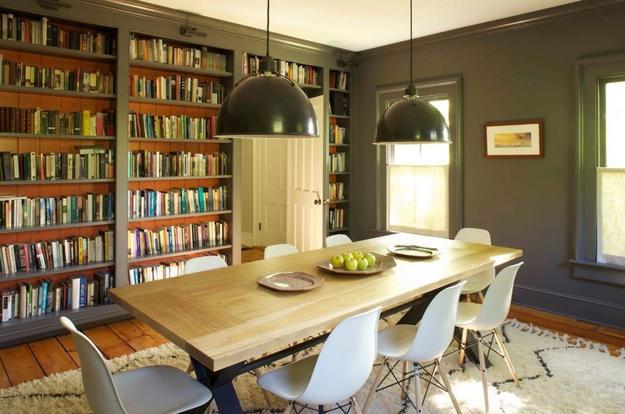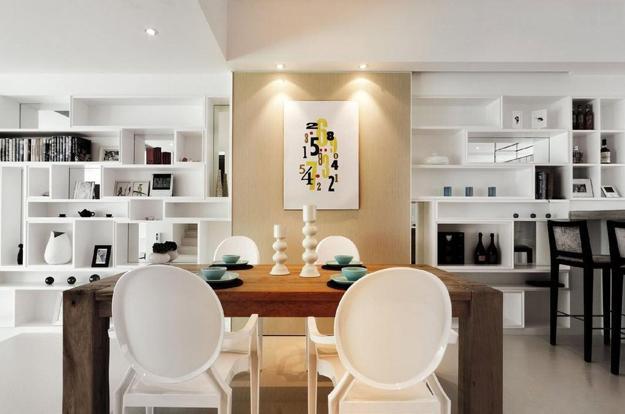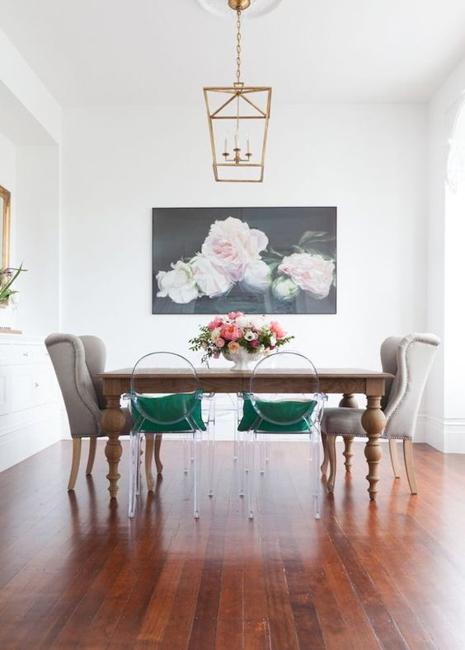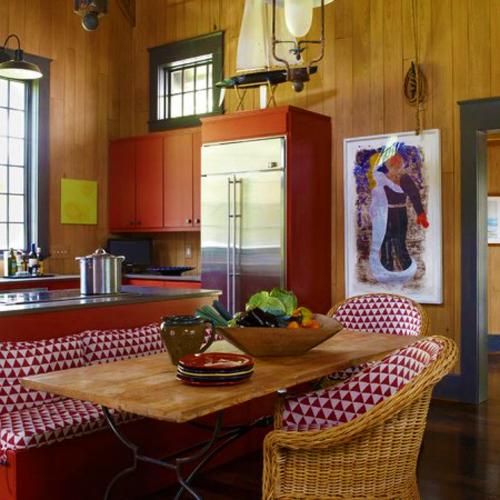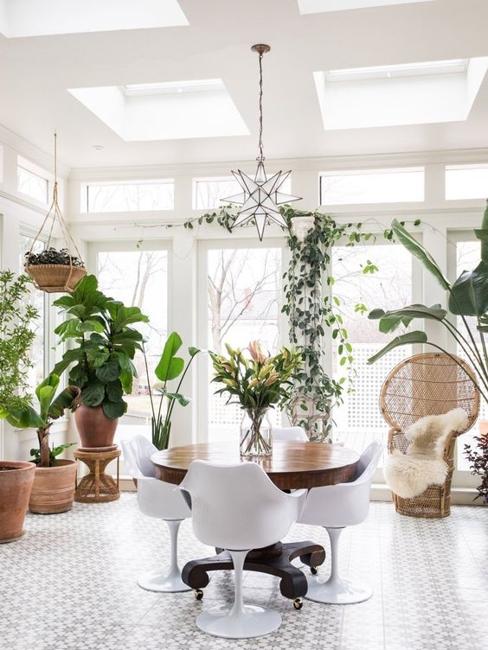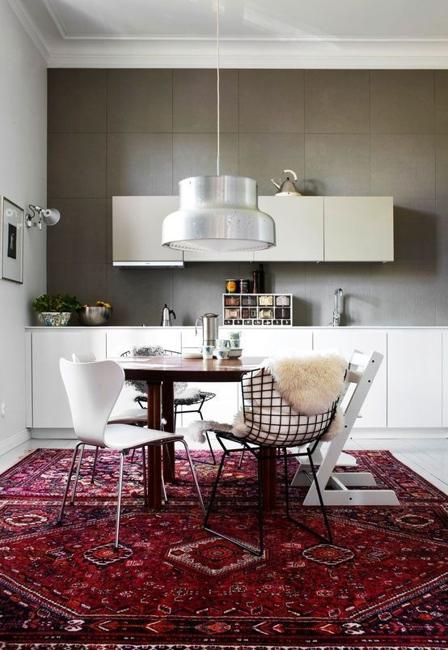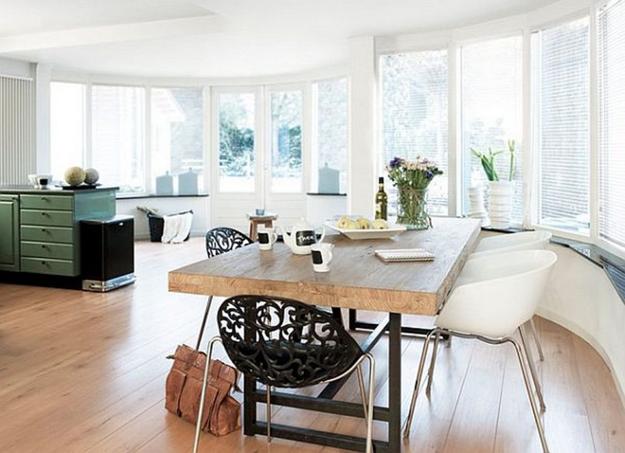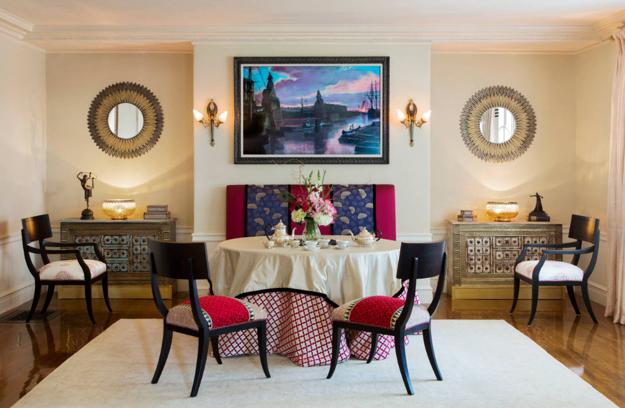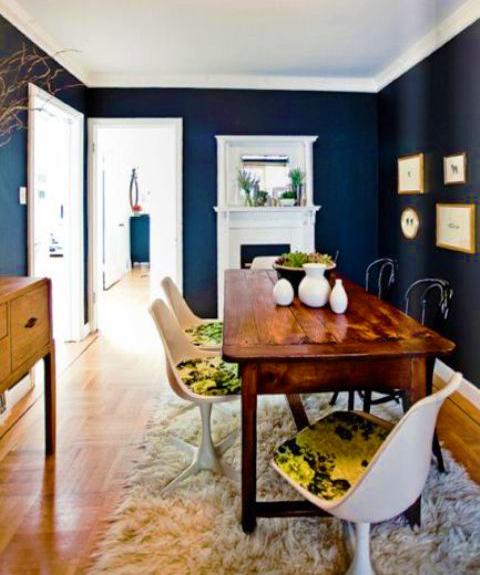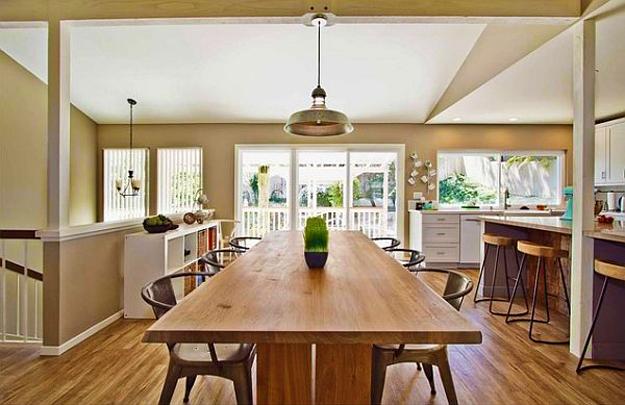 More from room decorating

Throw pillows in various colors, designs, and patterns are one of the easiest ways to refresh your room design and inject...
and enjoy free articles sent to your inbox