Beautiful Bathroom Sinks Decorated with Mosaic Tiles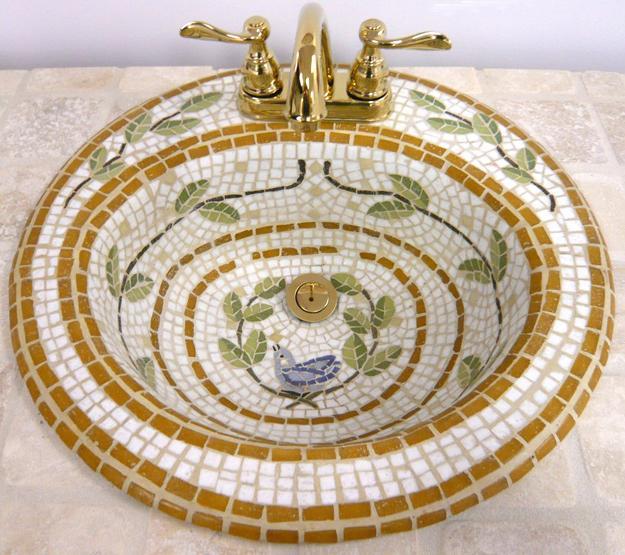 Mosaic tiles and floral designs, round bathroom sink
bathroom faucets and fixtures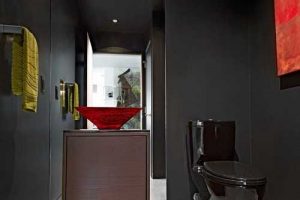 Mosaic tiles are wonderful materials for interior decorating. Mosaic tiling techniques allow to create unique and beautiful bathroom sinks and transform bathroom designs by adding color and texture to functional elements or adorn home furnishings. Lushome shares a collection of amazing bathroom decorating ideas and mosaic tile sinks.
Made with mosaic tiles, these bathroom sinks are great remodeling ideas that can easily redecorate your bathroom by using simple techniques and creating spectacular effects. Beautiful bathroom sinks designed with mosaic tiles look gorgeous, classy and elegant, as ancient fixtures in Greek and Roman styles.
These nature-made panels are so versatile that they can easily stimulate your creativeness providing you countless remodeling ideas and opportunities. Read the following article and find out how you can easily remodel any surface by yourself.
25 interior decorating ideas showing top modern tile design trends
Corner bathroom sinks creating space saving modern bathroom design
Mosaic tile designs for bathroom sinks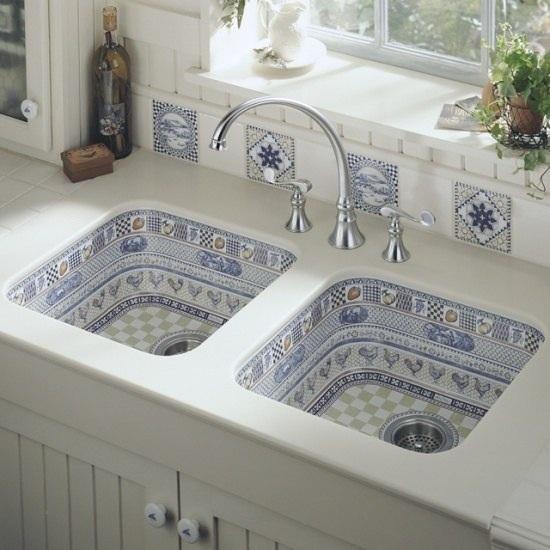 Mosaic tile designs are created with small flat pieces glued over a supportive mesh backing that eventually create a seamless tiled surface. Simple tiling technique is great for creating unique shower designs, wall decoration, floor, countertops and bathroom sinks.
Easily installed, colorful and stylish, mosaic tiles turn existing surfaces into very attractive, practical and easy to clean elements of bathroom design. Mosaic tile bathroom sinks, combined with tiled backsplash designs and floor decoration, add chic and style to modern homes.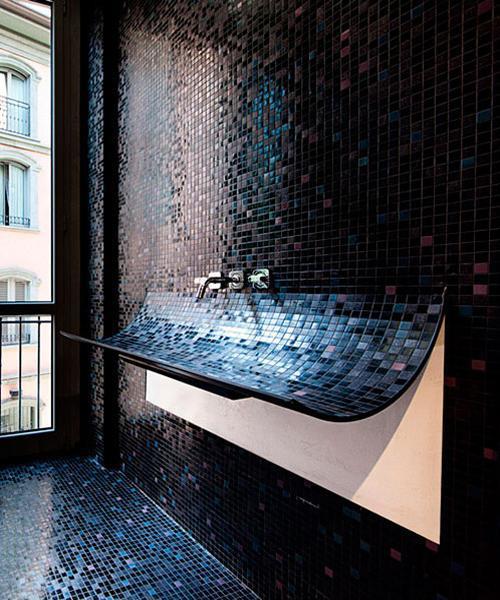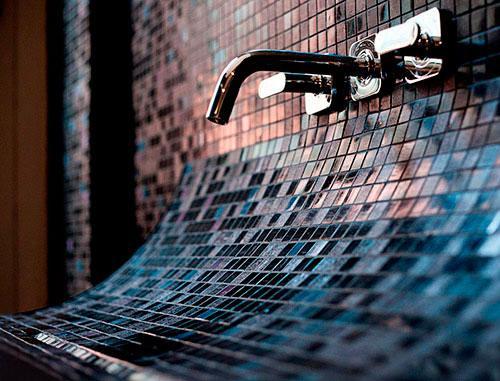 Mosaic tiles are available in various designs, textures, shapes and colors. Ceramic tiles, glass mosaic tiles, metal tile designs and small pebbles are just a few options for selecting wonderful materials for bathroom sinks. Mosaic tile bathroom sinks give a true contemporary touch to interior decorating.
15 spectacular modern bathroom design trends blending comfort, elegant and artistic materials
Modern bathroom designs, contemporary bathroom fixtures that make a statement
Sealants and epoxy based tile grouts help prevent beautiful look of mosaic bathroom sinks and make them stronger. A wide variety of mosaic tile designs gives lots of opportunities for designers and installers to create one-of-a-kind bathroom sinks and enhance interior decorating with creative ideas.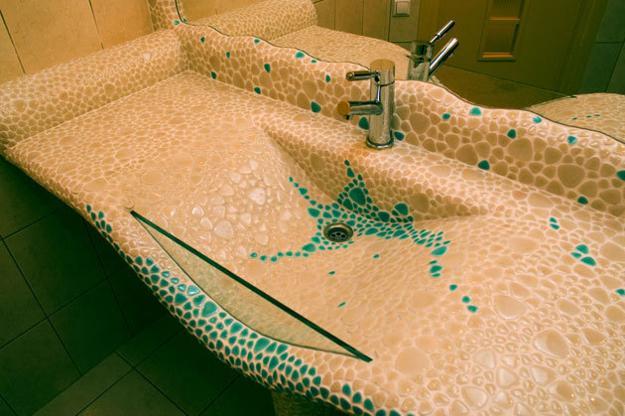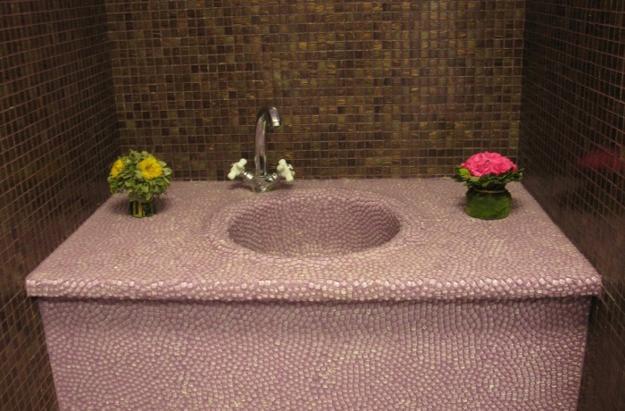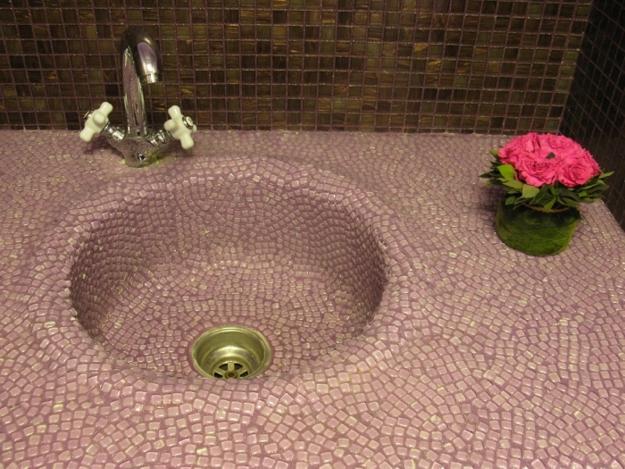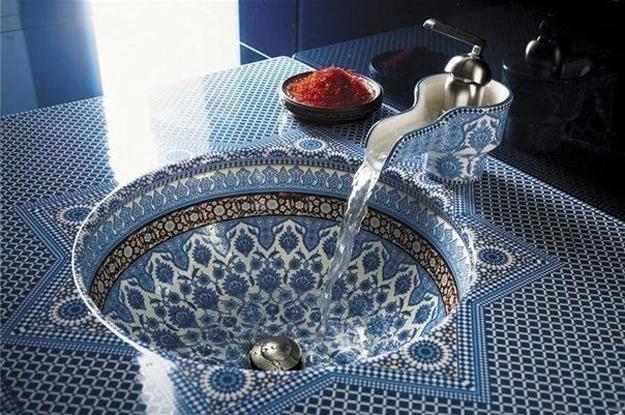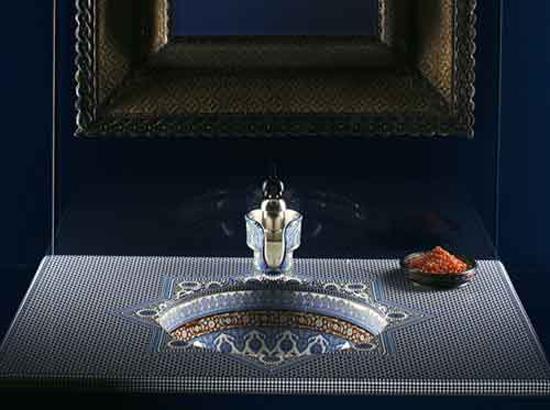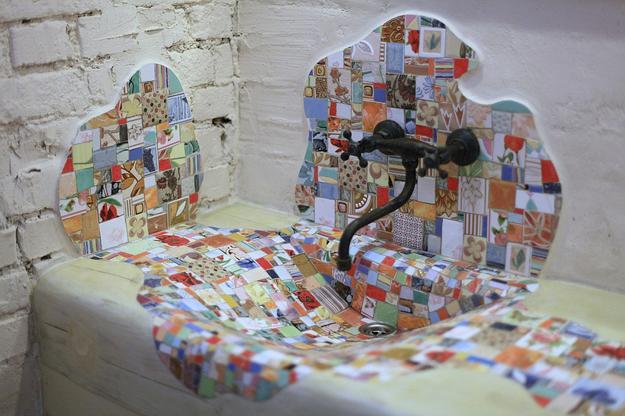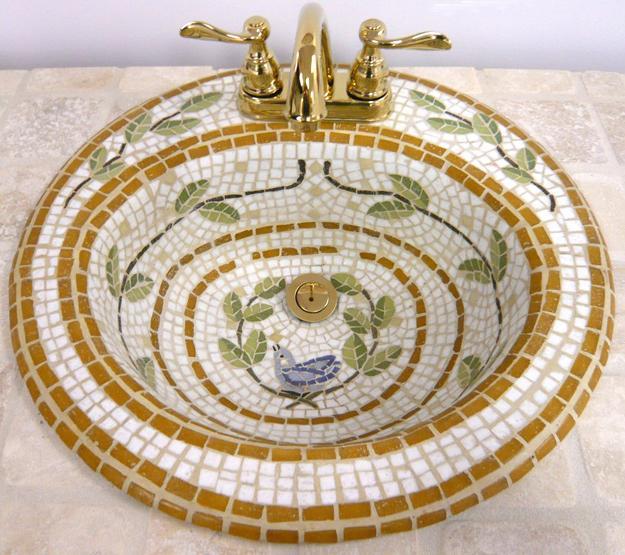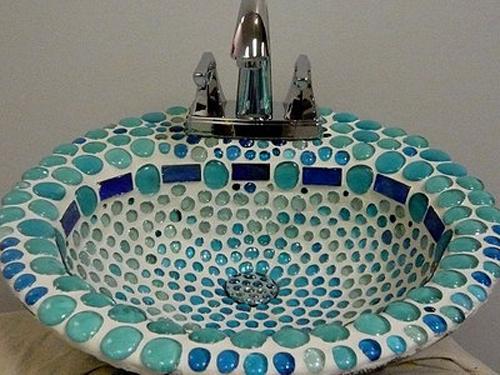 Argenta Mosaics,www.argentamosaics.com/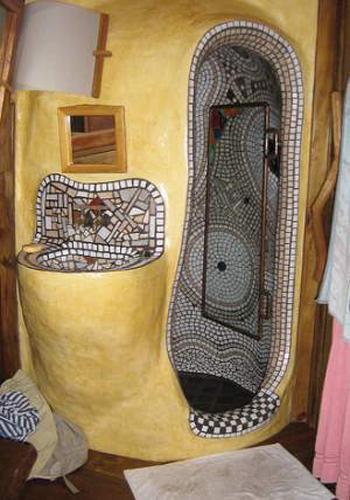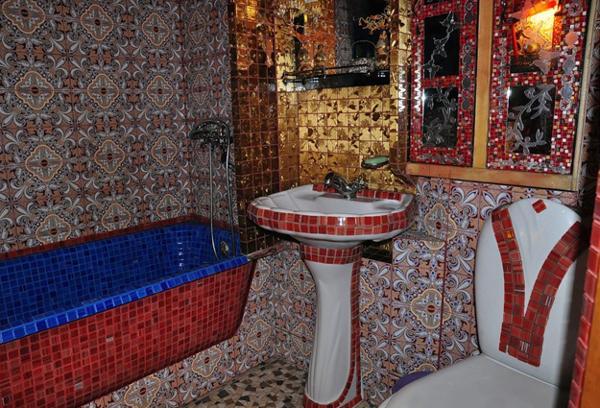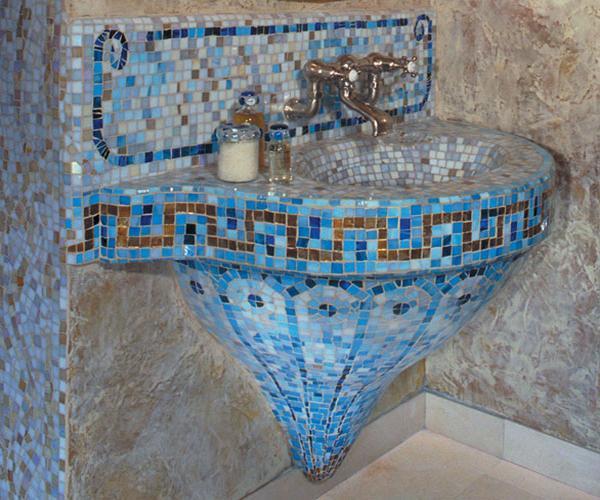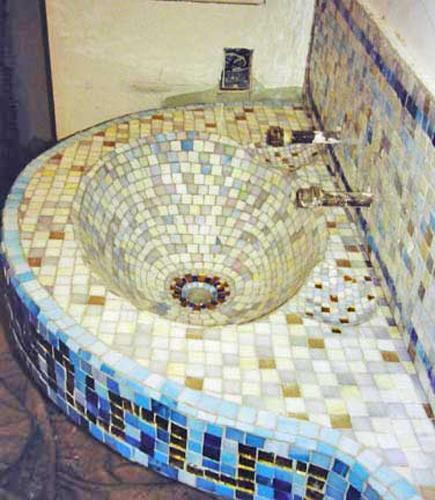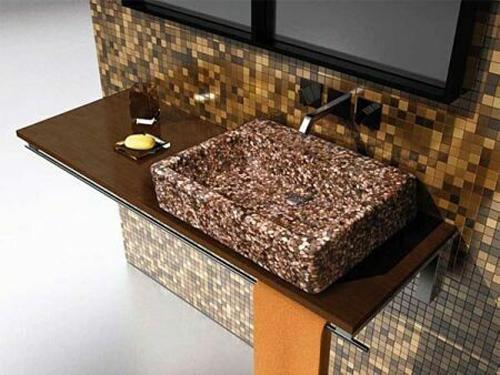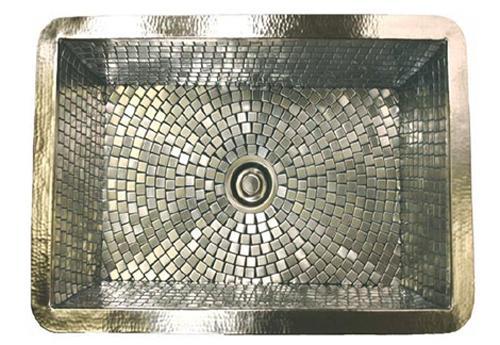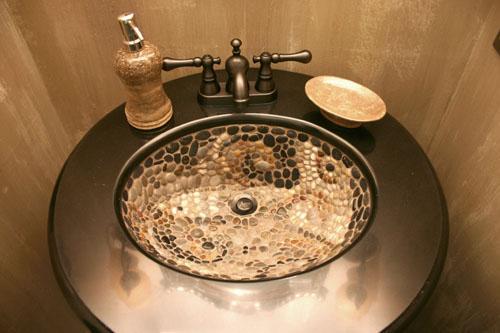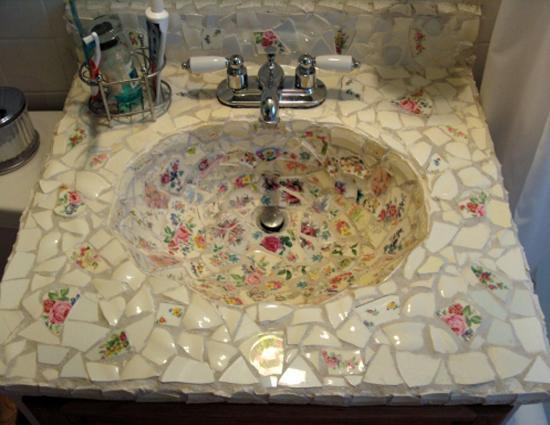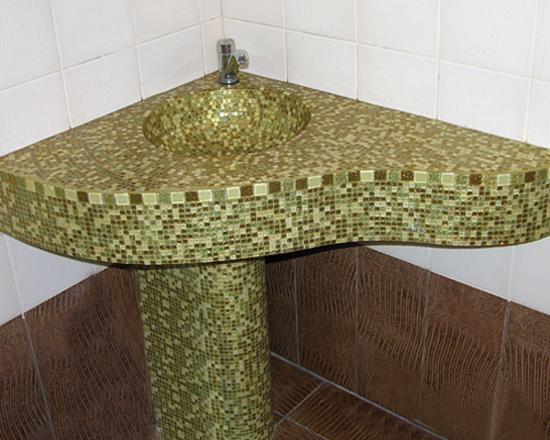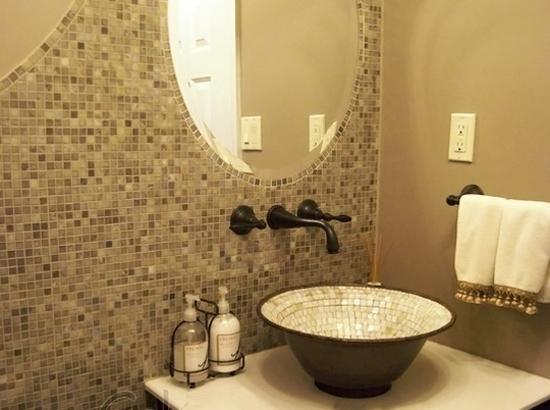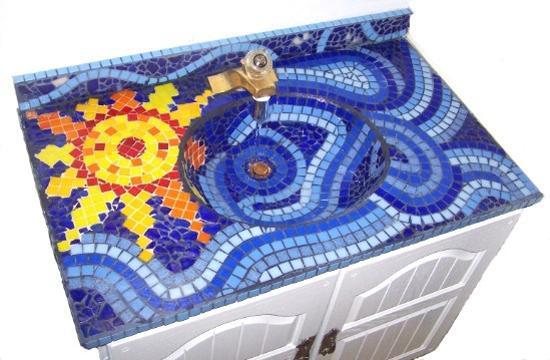 From traditional ceramic tile designs to trendy wood-like, shiny metal, and mesmerizing glass, there is seemingly unlimited ways to brighten up...
and enjoy free articles sent to your inbox