Beautiful Bathroom Decorating and Home Staging with Orchids

Decorating Ideas

Staging Home Interiors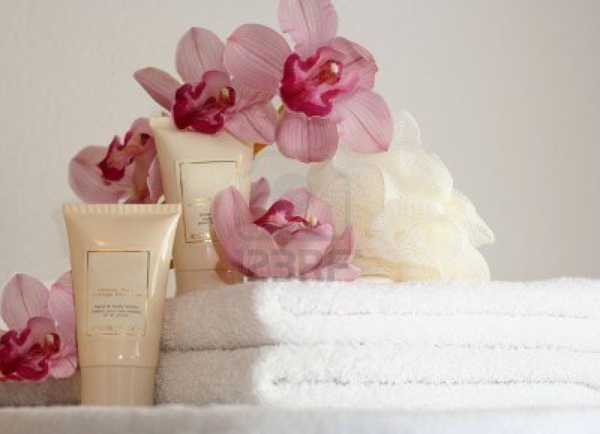 White bathroom towels and inspiration for decorating with flowers
small bathroom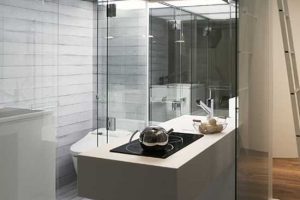 Bathroom decorating or home staging with orchids create a universal appeal. A vase with orchid blooms cascading down in all directions add chic and elegance to bathroom decorating or home staging in minimal, simple and sophisticated style, while bringing tender color and pleasant forms into bathroom interiors.
Orchids are beautiful flowers, perfect for bathroom decorating and home staging and suitable for small rooms and spacious interiors.  Neutral colors are ideal background colors for small rooms, allowing you to showcase beautiful orchids. Few bathroom accessories in light neutral colors and white bathroom towels, combined with orchid flower arrangement, make modern bathroom decorating ideas feel luxurious and give a universal appeal to home staging.
A glass vase or a proper tray below orchid plant will keep the water and protect bathroom furniture from moisture. Wood furniture in bathroom can easily be damaged with the humidity of the plant sitting on it.
Bathroom decorating with flowers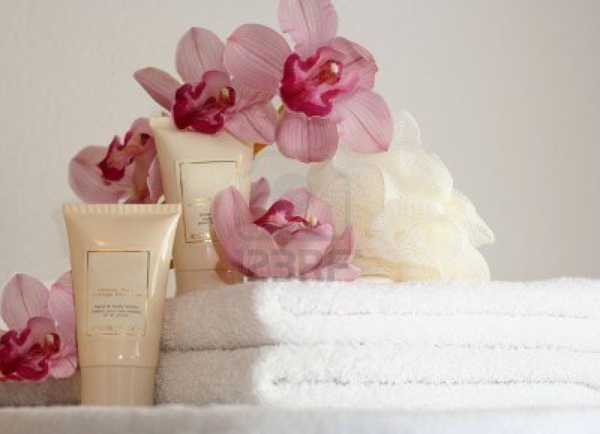 Large bathroom decorating require a bigger orchid flower arrangement or bringing few plants to create beautiful display. A large vase with many branches of orchids all grouped together create a dramatic effect, adding exclusive, bohemian chic to bathroom decorating or home staging.
A large tray with multiple orchid plants in bloom in one color or matching colors create a gorgeous centerpiece for bathroom decorating. Few plants in attractive vases or planters add organization and rhythm to bathroom decor, creating stylish and charming interiors.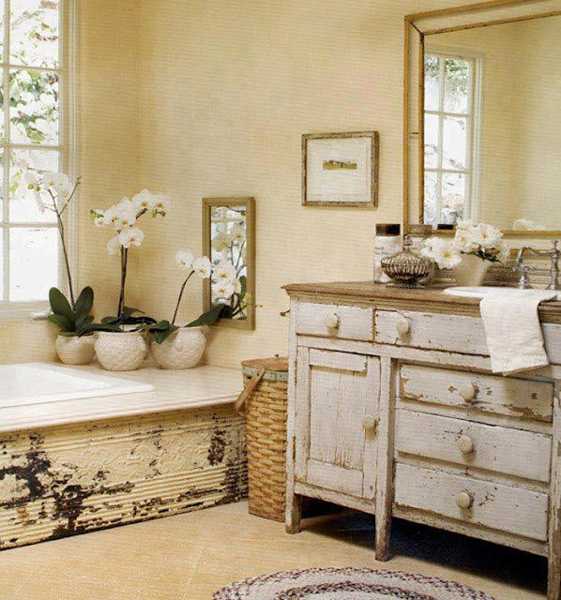 A vase with clean lines and simple design is ideal for bathroom decorating with majestic orchids and home staging. Elegant flowers create an amazing presentation in simple vases and planter. Foam at the bottom of the vase can add height to orchid flower arrangement and create more impressive centerpiece. Make sure the size of the vase and plant match each other, creating harmony and beautifying bathroom decor.
Staging home interiors, bathroom decor with acrylic tub
11 home staging tips, modern bathroom decorating
Bathroom decorating  or home staging design will create even more dramatic impact with a window free of curtains and blinds. Natural light and light neutral colors allow orchids to emphasize modern bathroom decor. If your bathroom does not have enough natural light it is better to use artificial orchid flower arrangement, which gives modern bathroom decor a natural fresh feel and gorgeous look.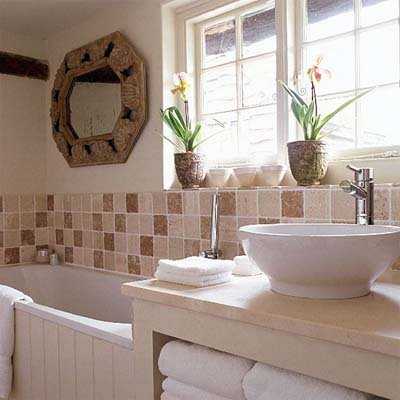 Small bathroom decorating ideas and home staging inspirations
White color and light for breezy bathroom decor

More from modern bathroom

Remodeling bathroom interiors is an essential part of creating a modern home. A beautiful, functional, well-planed, and modern bathroom design affects...
and enjoy free articles sent to your inbox