Attic Apartment Ideas, Spectacular Wood Beams, Space Saving Furniture, Red Accents

Interior Design Ideas
Modern interior design ideas for small spaces under the roof, modern attic apartment ideas
DECORATING SMALL APARTMENTS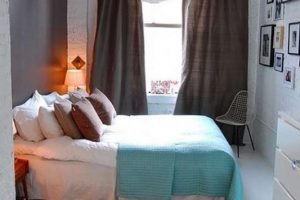 Attic apartment ideas delight with original details and creative interior design. Attic apartments have a bohemian vibe, offering stylish homes for creative people. Despite their structural complexity, attic living spaces transform modern houses and make beautiful and bright rooms under the roof. Practical, space-saving ideas add a unique charm to distinct interior designs.
Wooden ceiling beams are spectacular architectural features. Original support elements and bright decor look fantastic against the background of snow-white finishes. Attic spaces in the apartment smoothly flow into one another, creating attractive open living areas.  The combination of crisp white decorating ideas with beamed ceilings and light wood parquet flooring creates a clean and bright ambiance of modern interiors.
Attic apartment ideas, loft-style interior design
Decorating small apartments, Space-saving top-floor apartment ideas
Swedish loft living ideas, exposed ceiling beams, modern interior design
Attic apartment ideas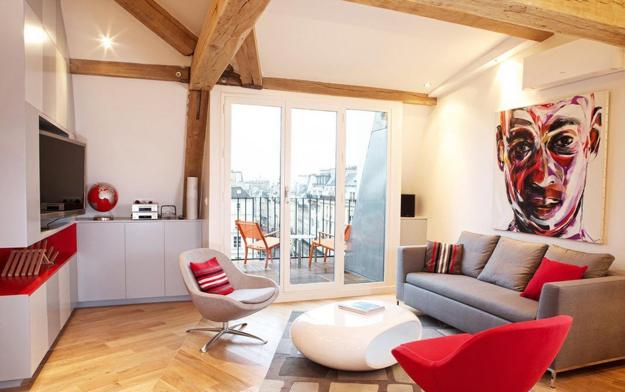 Red and green color scheme
Room furniture and decor accessories in neutral colors, mixed with red accents, bring excitement into modern interiors that look contemporary and bright.  Green houseplants make elegant home decorations that enhance the interior color scheme and add a fresh touch to the interior design ideas.
Modern lighting ideas for loft living spaces
Space-saving ideas, modern attic bedroom designs
Modern interior design ideas, a bright penthouse in Paris
Modern interior design
The original design of a square table and light plastic chairs with metal legs create a beautiful dining area. The alternation of white, gray, and red colors in the interior design visually connects the space with the living room. A small kitchen is a nook with complex geometry that allows the creation of plenty of storage and work surfaces. Skillfully integrated kitchen appliances harmoniously fit into the small spaces.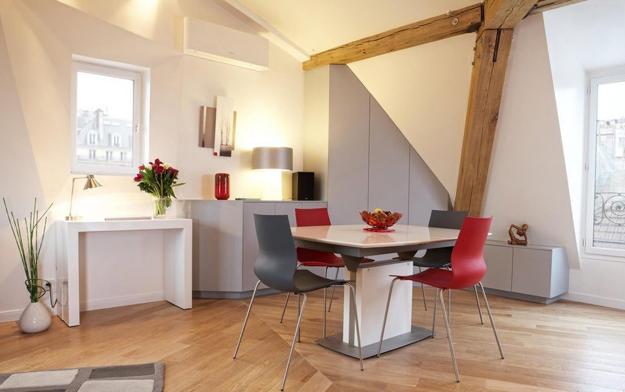 Storage furniture
A small workspace creates a home office. Smooth fronts and storage systems show space-saving ideas of the attractive, contemporary design. Wall designs maximizing storage spaces creating a comfortable and functional home. An open bookcase works as a room divider improving the functionality of the open attic space.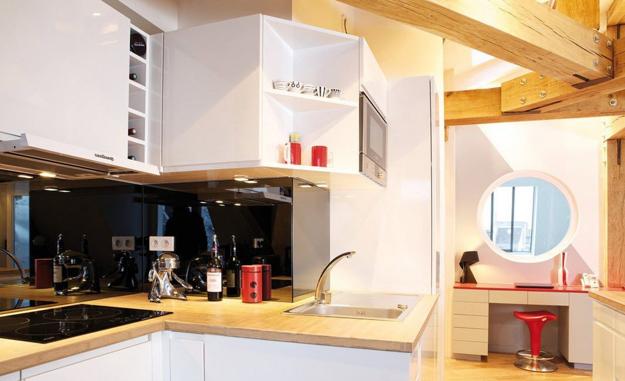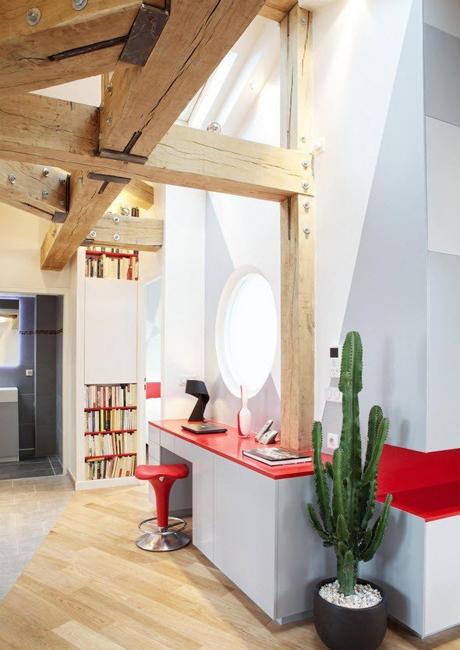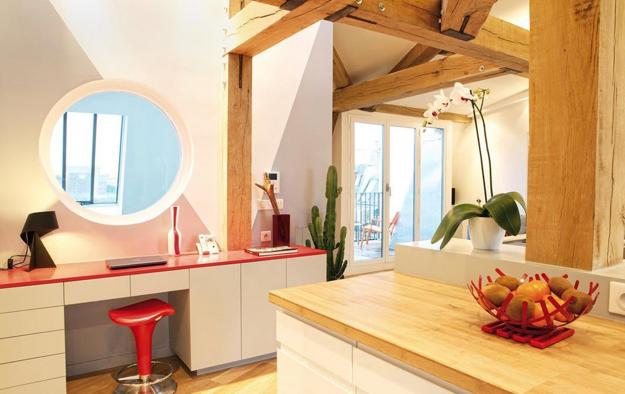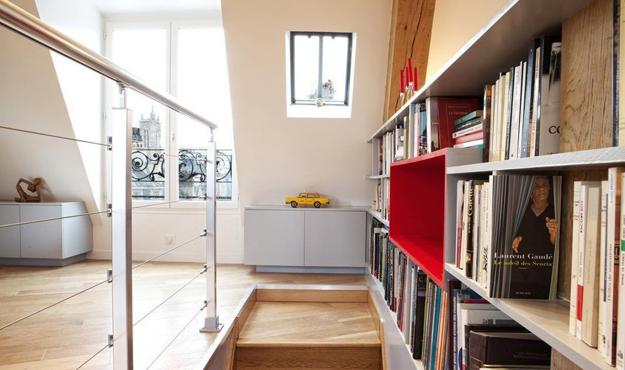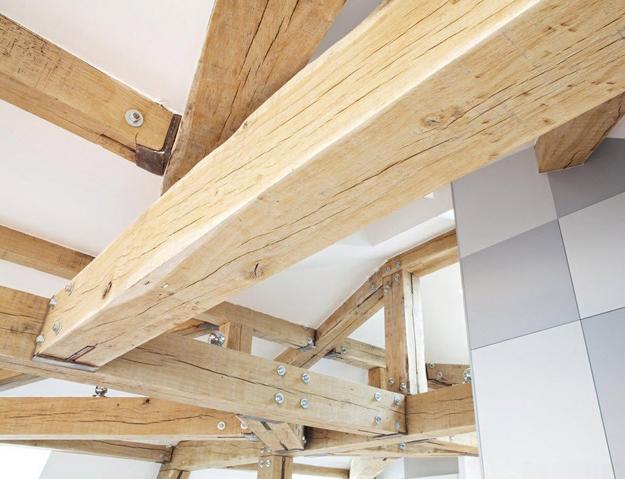 Christmas color schemes can blend traditional and fresh hues and give a stylish twist to your holiday decor. Whether you decide...