Bright Parisian Penthouse, Modern Interior Design by 05 AM Arquitectura

Interior Design Ideas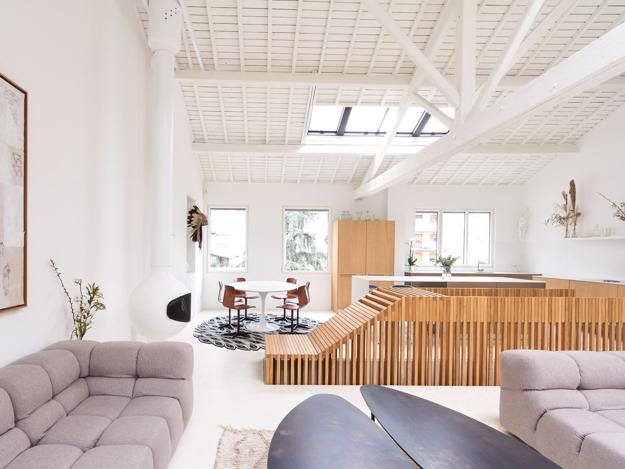 Penthouse apartment, Paris, wood staircase design forming a seat
CHRISTMAS TREE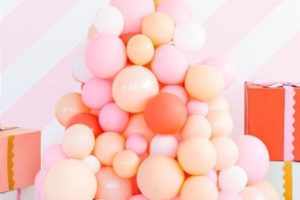 White paint and warm wood colors look beautiful, combined with bright light and spaciousness. The light interior design maximizes the spaces of this penthouse in Paris. Its best features, – beautiful ceilings, a unique staircase design, a hanging fireplace in the mid-century style, and attic terrace add a chic vibe to the loft apartment in Paris.
A new floor built to close off the double-height ceiling connect the modern home interiors to the outdoor space. The contemporary interior design solutions create dynamic, bold spaces. The original tall ceilings feature the large truss and wooden beams creating the beautiful and unique rooms.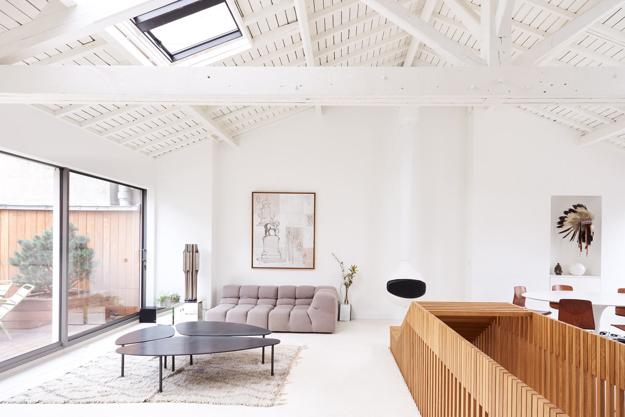 Modern interiors
Parisian penthouse, colorful interior design
Bohemian interior design, Parisian home with original accents
Modern interior design ideas from H2O Architectes
Plenty of light, white paint, and minimalist interior design turn the old spaces into bright and breezy home interiors with an open layout. Warm wooden details create fabulous contrasts with white decorating.
Unique staircase design
A staircase enclosed with wooden slats make an attractive centerpiece, a sculptural focus on the interior design. The staircase design stretches its ordinary functionality forming an original seat in front of the suspended fireplace.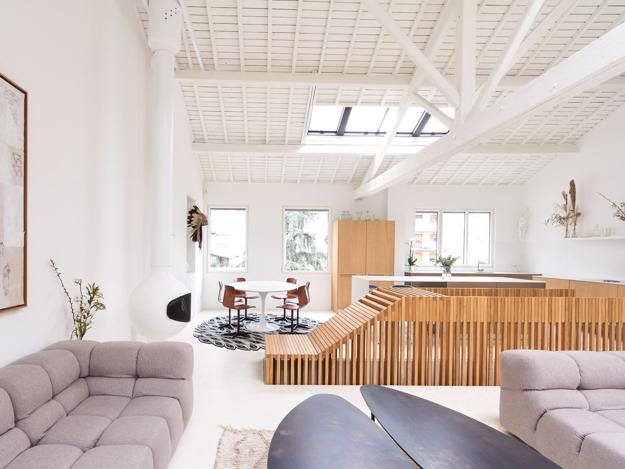 The staircase enclosure feature slats that run perpendicular to the ceiling boards creating a dynamic visual effect. The exposed beam ceiling enhances the beauty of the bright and modern interior design.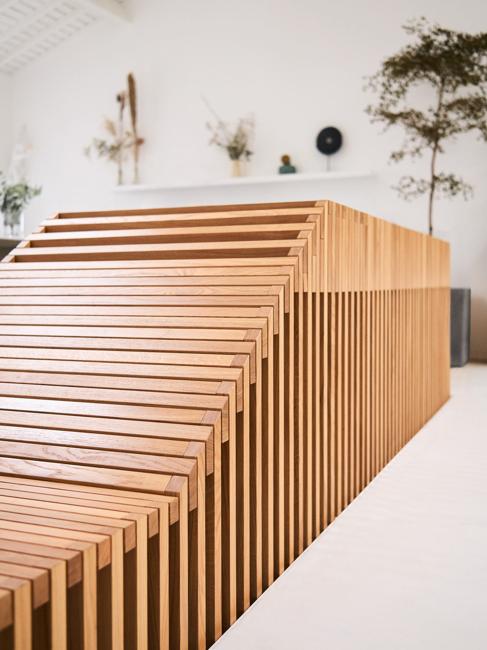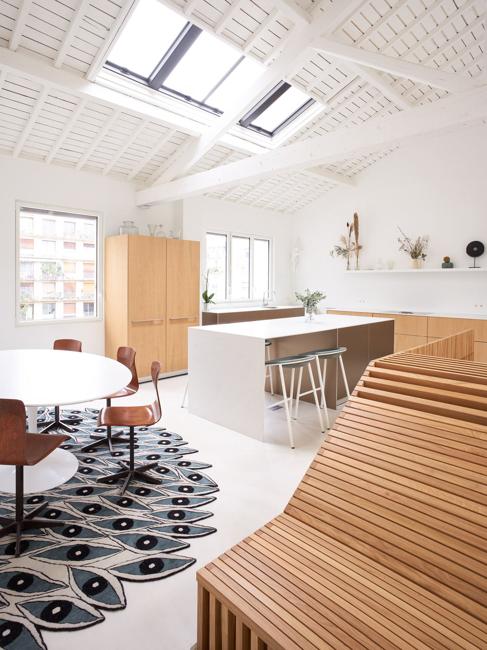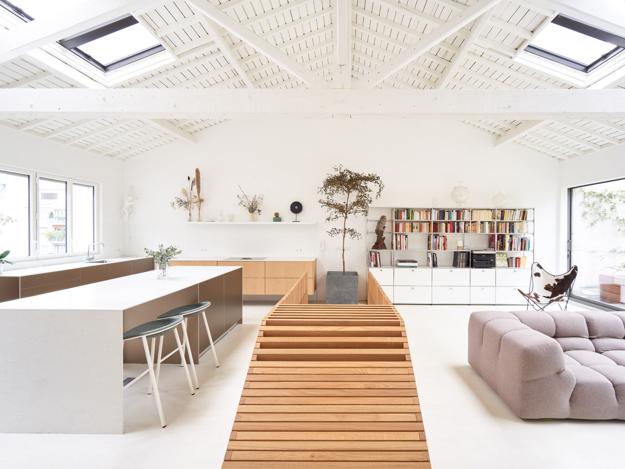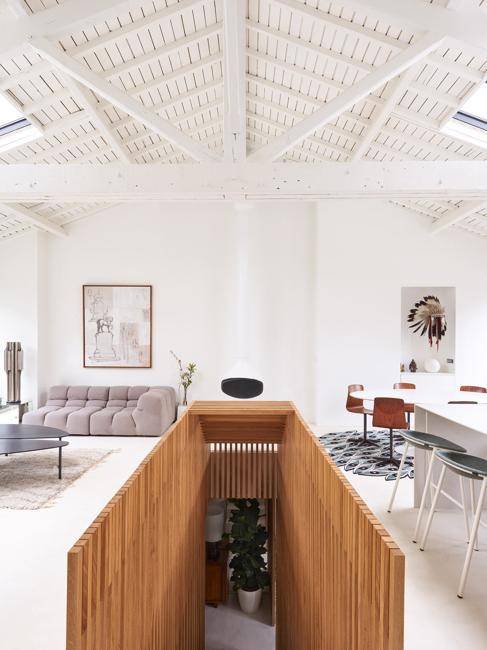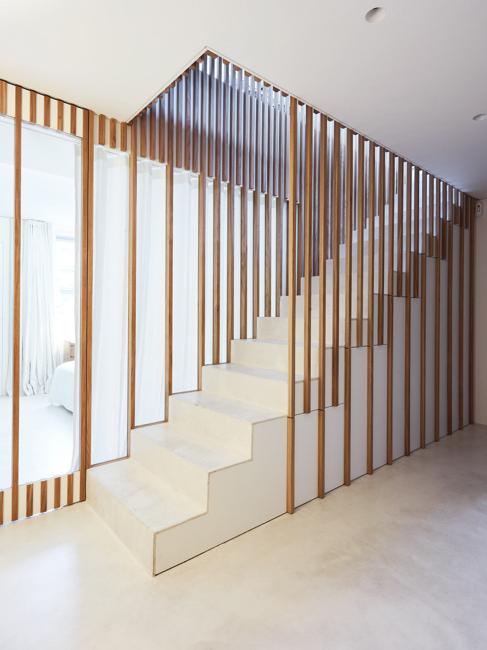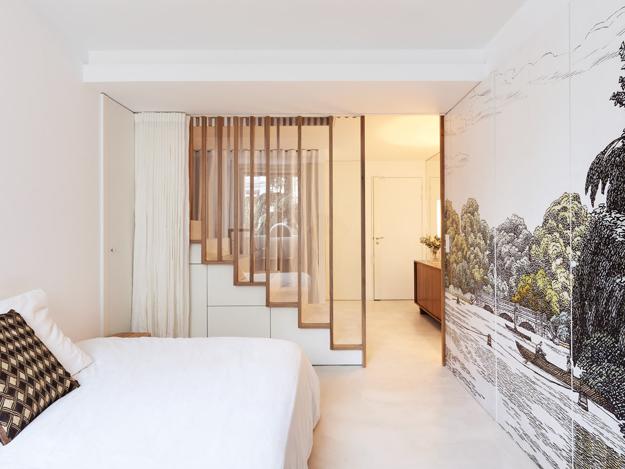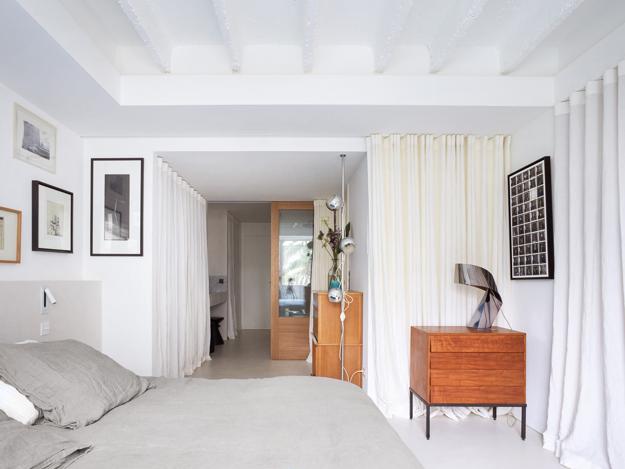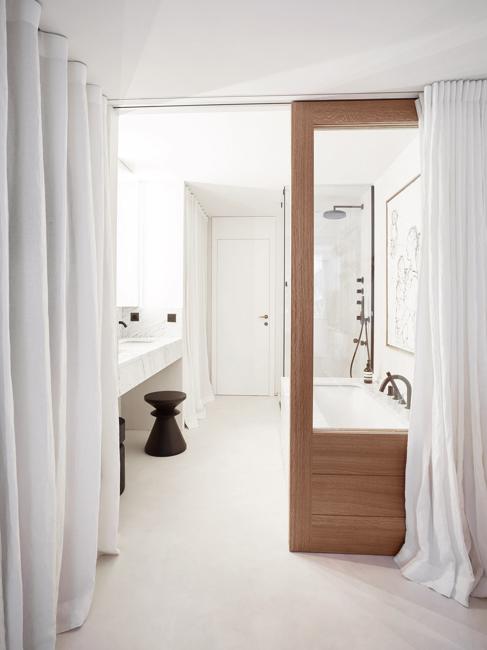 More from architectural interiors

Wildwood House by Giulietti Schouten Architects offers spacious and bright home interiors enhanced by gorgeous views of the surrounding forest. Concrete...