Modern Ceiling Designs with Decorative Stretch Ceiling Film

Decorating Ideas

Interior Design Ideas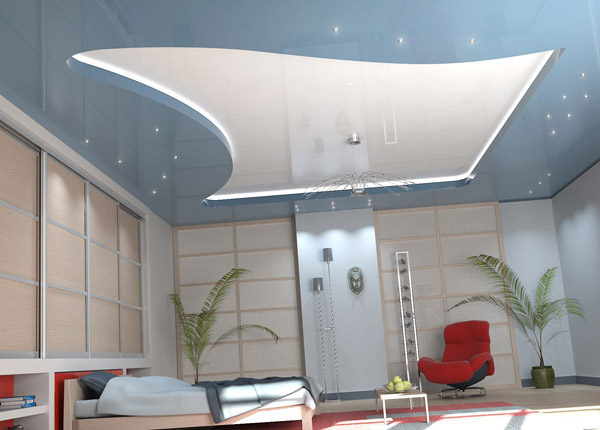 3d design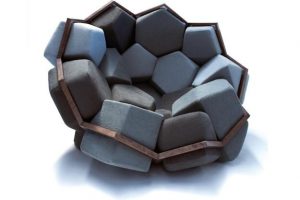 Stretch ceiling designs are beautiful, easy to install and functional. If you want to create modern interior design for your home or office, stretch film for ceiling is the way to add stylish interior decorating accents and brighten up rooms with light, color, texture or pleasant and cheerful pattern.
PVC stretch film for modern ceiling design is not only stylish, but functional also. The wide variety of stretch film designs allows to find the best color for your interior decorating project and match existing room decor, emphasizing architectural features and unique details of ceiling design.
PVC stretch film for contemporary ceiling design is a wonderful way to bring modern interior design ideas and color trends into your home or office, creating more spacious and impressive rooms with gorgeous ceiling designs. Stretch ceiling designs are simple and easy to install, that requires only 2-3 hours for dramatic transformations.
Blue stretch film for bedroom ceiling
Contemporary ceiling design with stretch film is one of latest interior design trends that are impressive and practical. 10 years you will not have any trouble with your stretch ceiling design, PVC ceiling film manufactures say, encouraging to use stretch ceiling design for new homes, remodeling, renovation, home staging for sale and interior decorating.
Stretch film can be used for modern ceiling design ideas in any room. Beautiful and stylish ceiling design with PVC film works well for kitchens and bathrooms, kids rooms and living rooms, entryways and living rooms, adding more light to interior design and visually increasing spaces.
Contemporary ceiling design ideas
Wooden ceiling design for modern eco homes
Modern interior decorating and ceiling ideas
Made of heavy-duty vinyl film, stretch ceiling design makes home interiors look bigger and lighter, adding stylish decorating material and unique texture without emitting toxic substances.
Stretch film creates a thin layer that protects your furnishings from roof leaks, stretching and quickly recovering after the water removal. Stretch films for modern ceiling designs are flexible to allow use any lighting designs, ventilation, alarm and security systems.
PVC film is easy to install and helps hide cracks, irregularities, dirty spots, wiring, pipes and unattractive structures. Eye catching contemporary ceiling design that includes stretch film does not change color over times and looks fresh for years.
Stretch ceiling designs are shock resistant and do not crack. Modern ceiling designs with stretch film help keep the room air fresh, which is important for creating healthy environment. PVC film does not absorb odors or moisture and makes modern ceiling designs more convenient and easy to clean.
Hundreds of stylish color shades and unique patterns make selecting PVC film for modern ceiling design simple and easy. Matte, satin, gloss, metallic or suede finishes offer attractive interior design ideas to match existing room decor and decorative textures in your home.
Modern interior design trends
Interior design trends 2012, comfortable chic decorating ideas
Modern interior decorating and home staging trends
Mirror sticker, wall decor ideas for spacious interior design
More from modern interiors

Bright home interiors and amazing views of the ocean make this beach house a dream place. Large windows, light, neutral room...
and enjoy free articles sent to your inbox